The Hornbill festival is one of the favourite festivals of Nagaland. The Hornbill festival is celebrated in the first week of December every year in Kohima, the capital city of Nagaland. This festival is held at Naga Heritage Village, Kisama which is about 12 km from Kohima.
There are 16 major tribes and many sub-tribes in Nagaland. All of these participate in the festival. Each tribe has its own place at the festival. The aim of the festival is to revive and protect the rich culture of Nagaland and display its extravaganza and traditions. The Festival is named after the hornbill, the globally respected bird and which is displayed in folklore in most of the state's tribes.
This festival creates unity and attachment among the all tribes of Nagaland. All people enjoy the colorful performances, crafts, sports, food fairs, games, and ceremonies of various tribes of Nagaland in the Hornbill festival. Traditional arts, painting, wood carving, Traditional Naga Morungs, traditional food stalls, Traditional song, dance, indigenous games, etc are performed in the Hornbill Festival.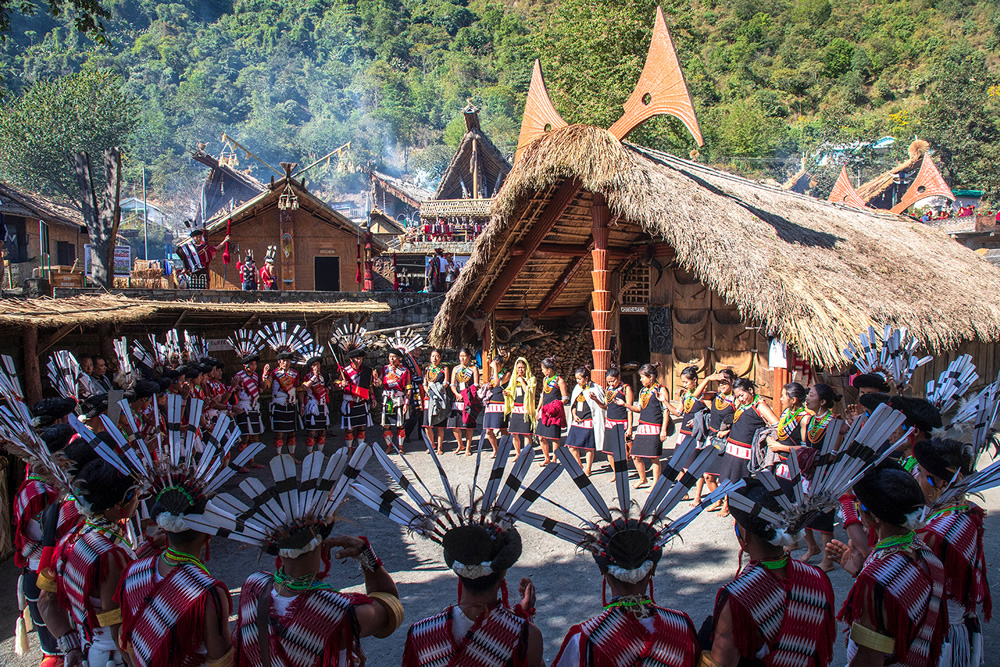 Tribes gathered before going for their performance.
Tribal women watching and enjoying the performance of others.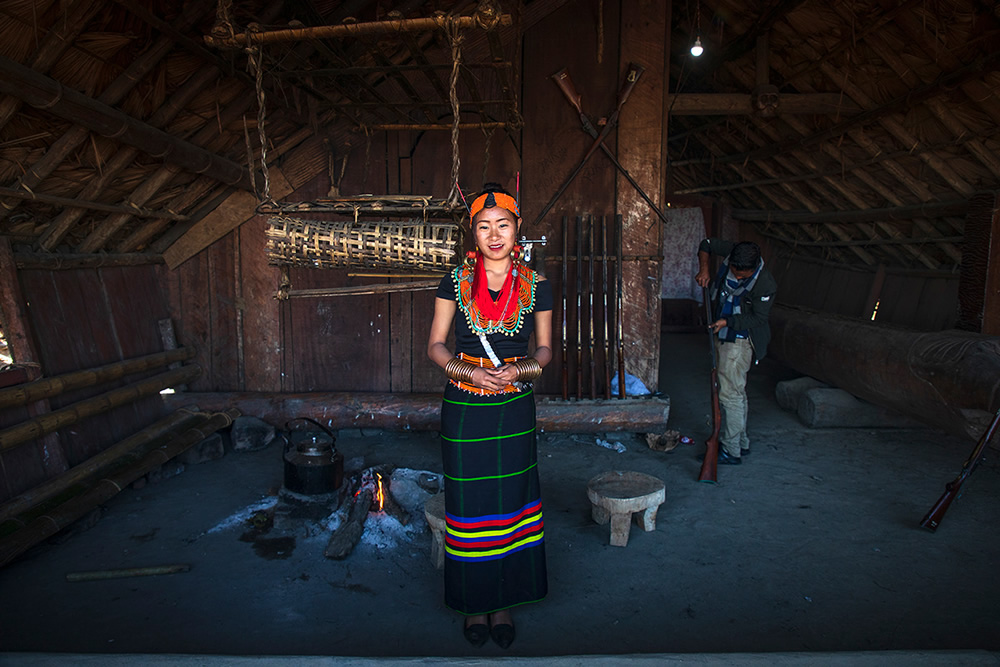 A Beautiful tribal girl posing for a picture.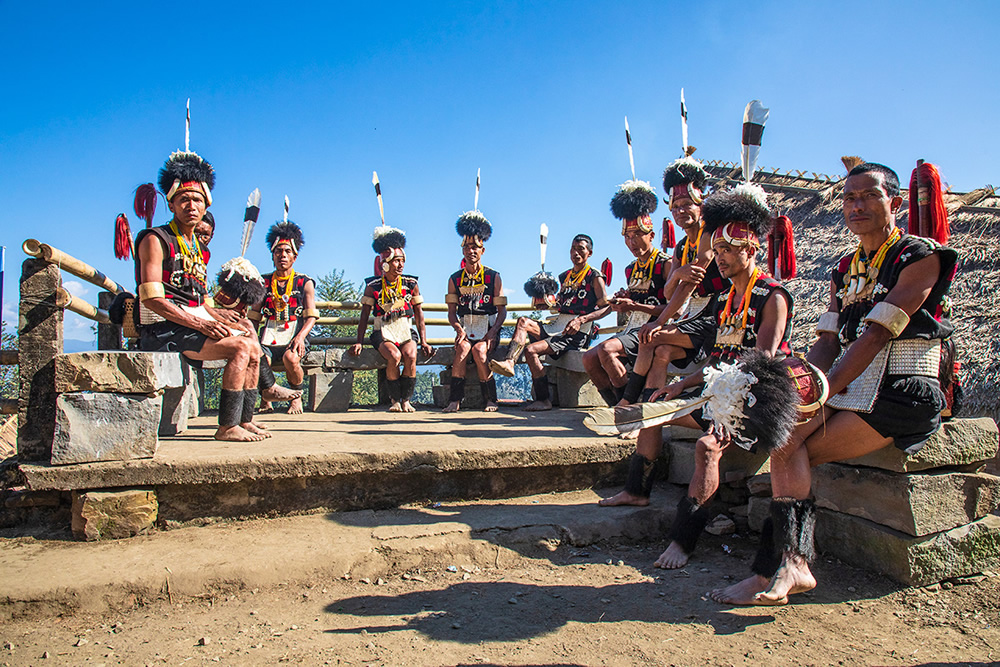 A group of men taking sunbath before their performance as it was chilling cold there.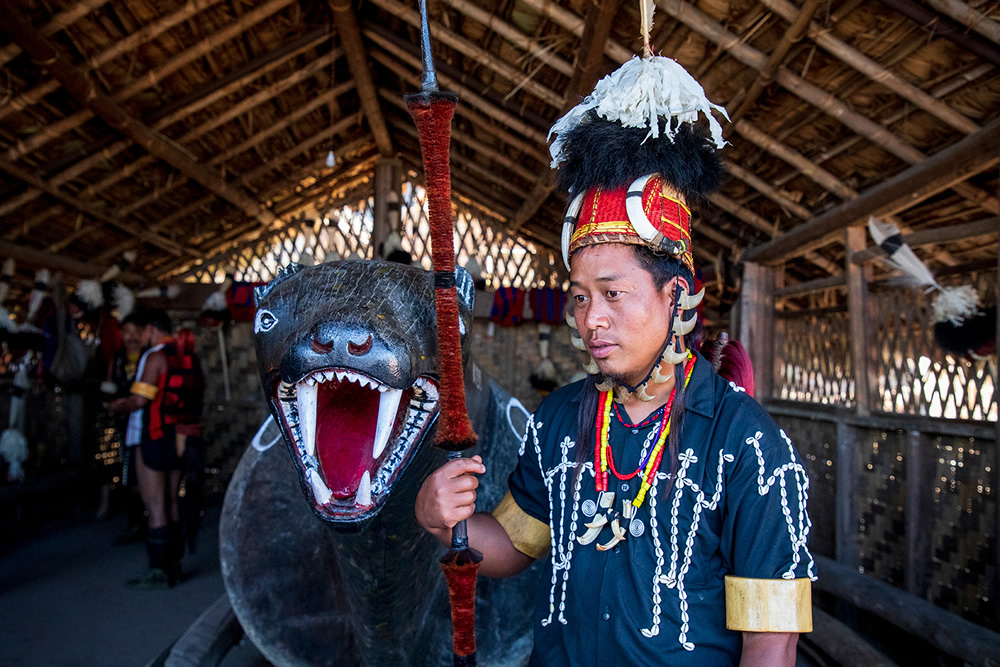 Man posing for camera after their performance.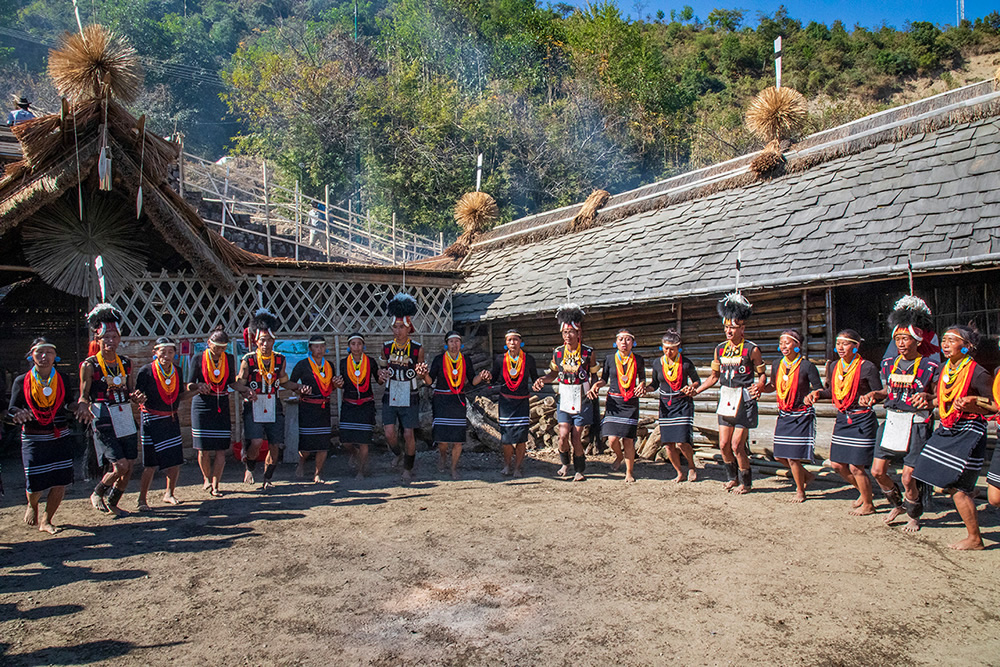 Tribes practicing their dance.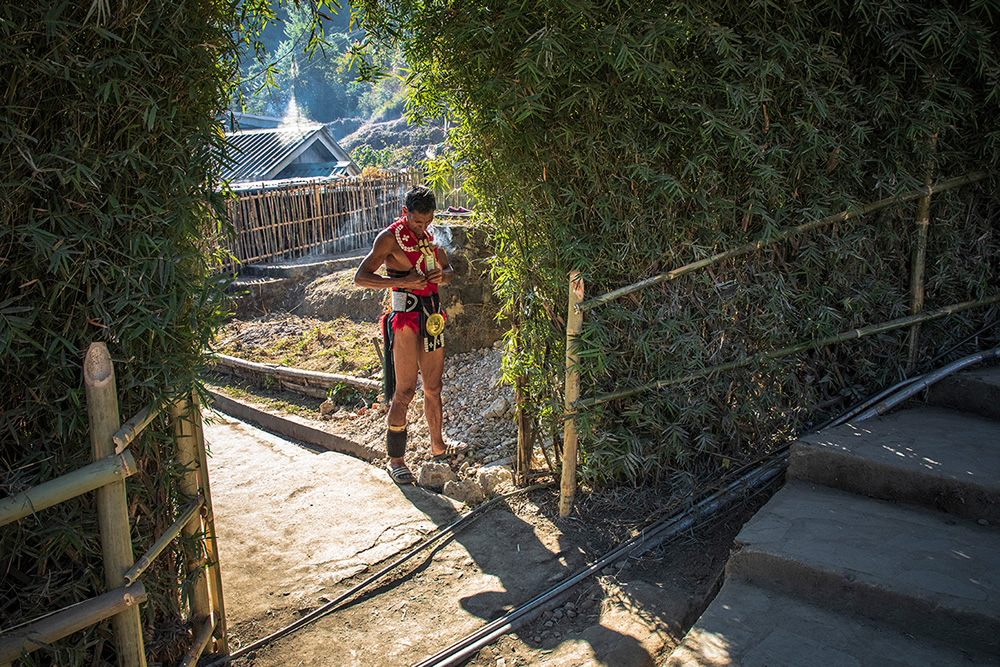 A Man smoking after their performance.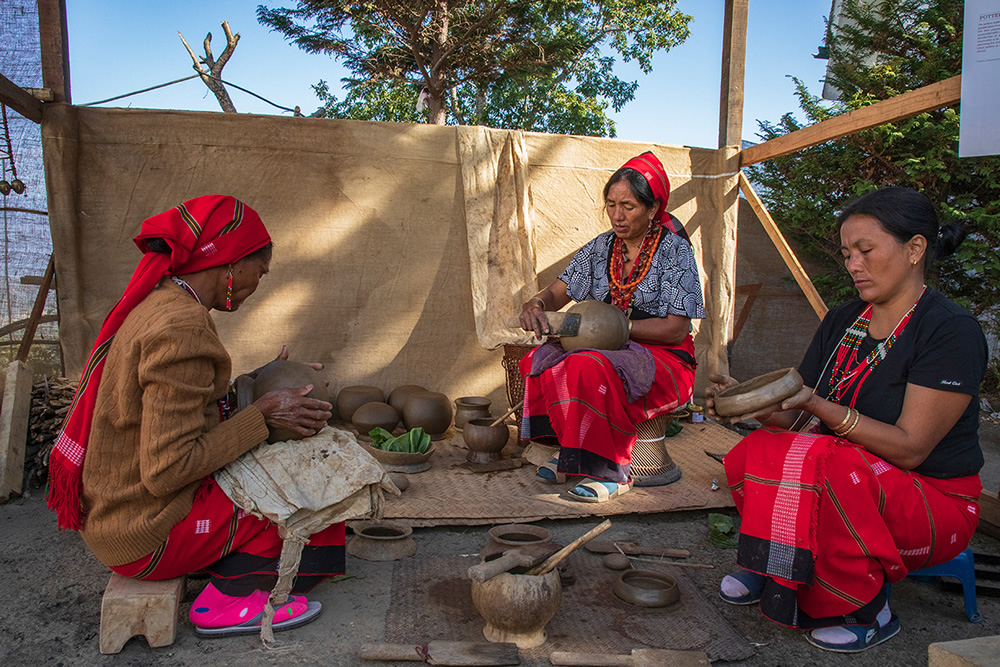 Women making pot with clay.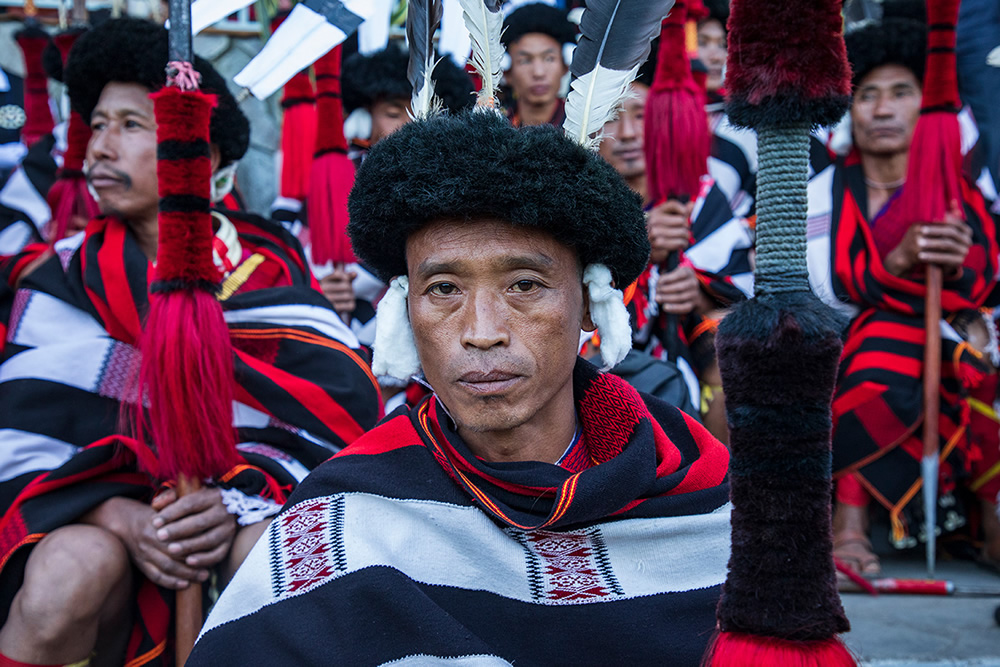 A Portrait of a tribal man waiting for their performance.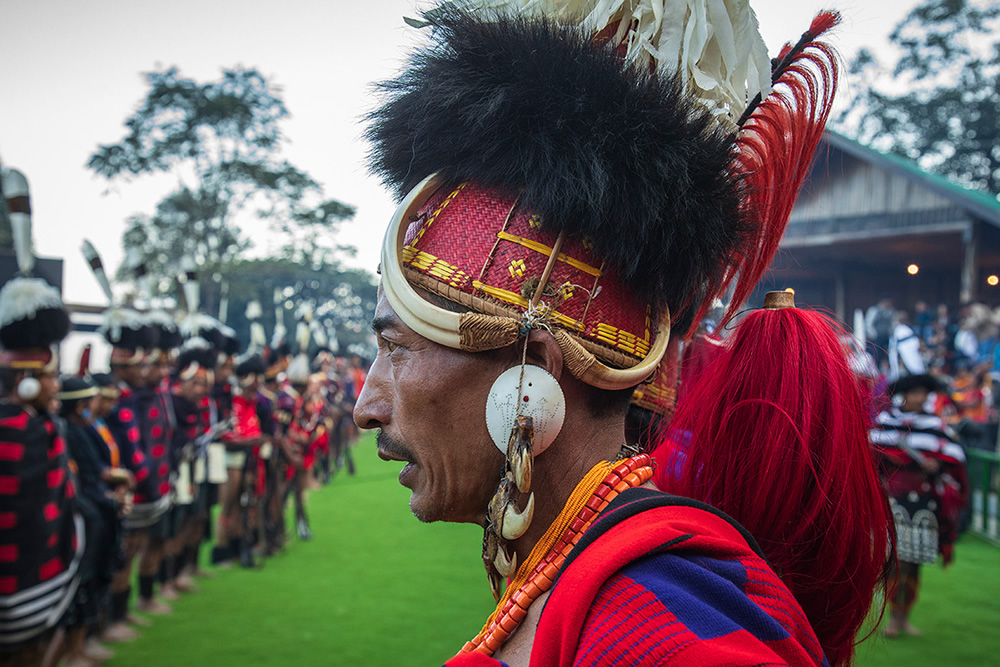 Portrait of a man while welcoming chief guest.
---
About Nilesh Kumar
Nilesh Kumar is passionate about travel photography and wants to pursue a career in photography. Nilesh loves to do solo trips all around the country and dreams to travel and explore the world.
You can find Nilesh Kumar on the Web :
Copyrights:
All the pictures in this post are copyrighted to Nilesh Kumar. Their reproduction, even in part, is forbidden without the explicit approval of the rightful owners.