Victor Djaja is a passionate street photographer and architect from Jakarta, Indonesia. From childhood, he loved to do anything related to art such as drawing and music. For Victor, "Street photography is a way of self-expression, develop our imagination, patience, and our sense of art. It gives the challenge to think creatively and to see the other side of the place we visit. We can turn the place into our own story with the scenario that there is. I also got the chance to interact with people from different places that I had just come to. Street photography is a way of telling stories to other people about what is in our mind, how we see and feel it regarding the environment and its people."
Thanks, Victor for accepting our invite. Please read on…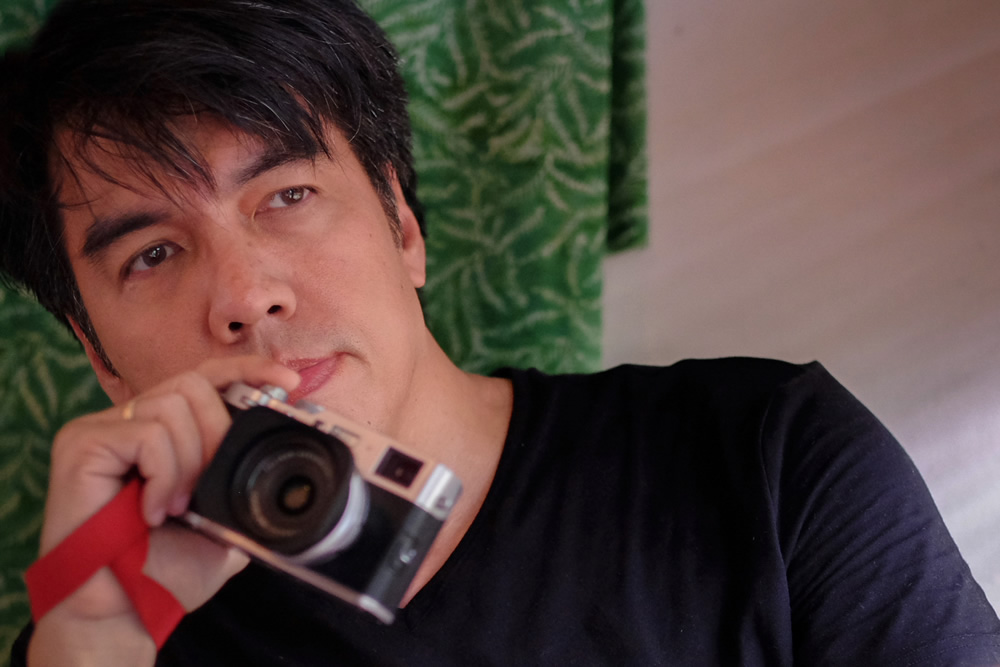 Hi Victor, thank you for joining us here today! First of all could you please introduce yourself?
Hi to all the readers, glad to be here…My name is Victor, born and raised in Jakarta, Indonesia. I work in the property business, designing and constructing private houses as an Architect, and am also a father of two.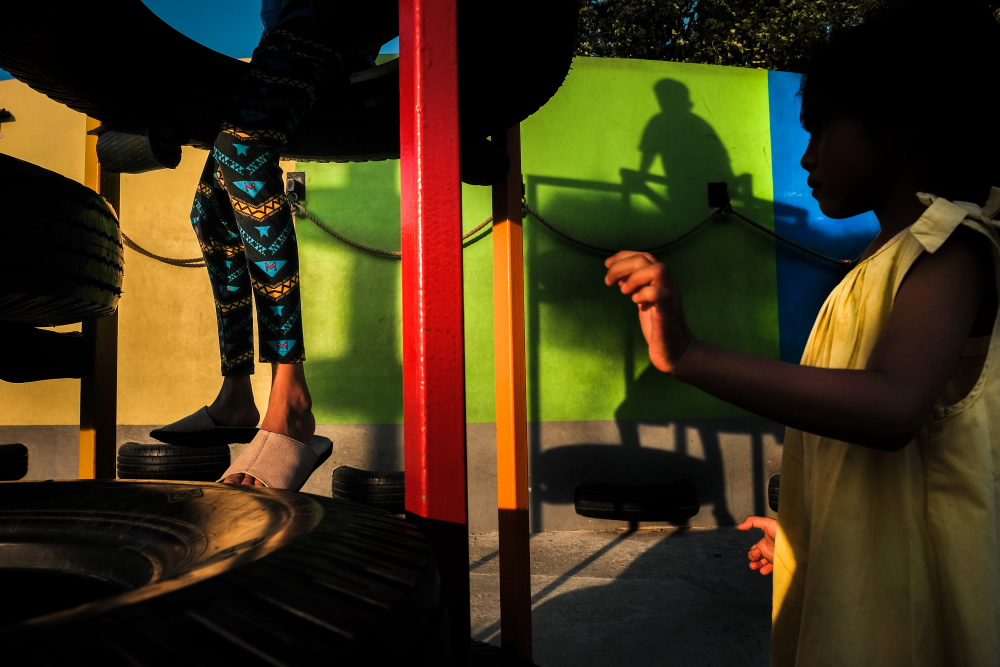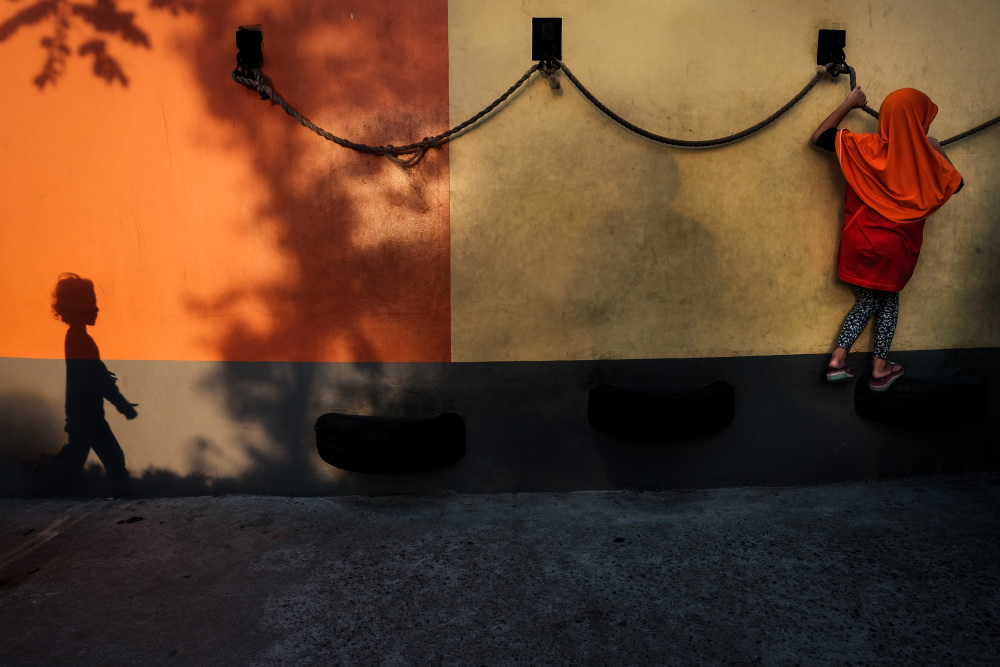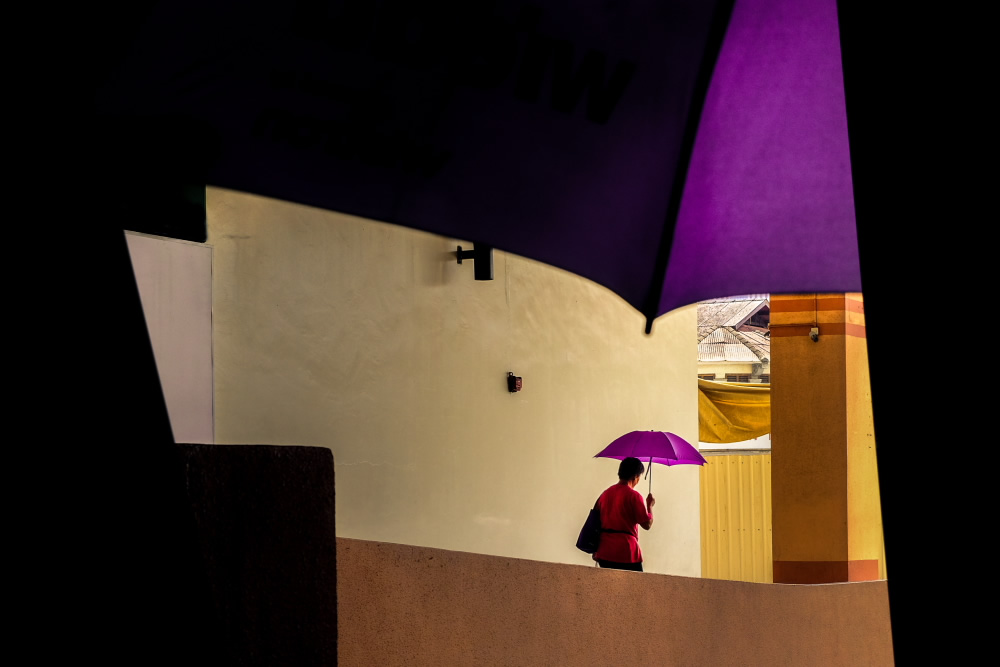 Please share some of your childhood memories towards the art?
Ever since I was a kid, I have loved to do anything related to art such as drawing and music.
As a young boy, I had a band and play as a lead guitarist, dream to become a famous band, but soon we realized that we lack of skills, but until now music still becomes my inspiration for almost everything.
Drawing had always been my hobby since I was young and I decided to extend the skills so I had to take a degree in University as an Architect. My color preference was influenced by one of my favorite book of all time, The Adventures of Tintin, and also the painting colors of one famous Indonesian artist, Hendra Gunawan, which eventually helped me out to stay on colored photography rather than Black and White.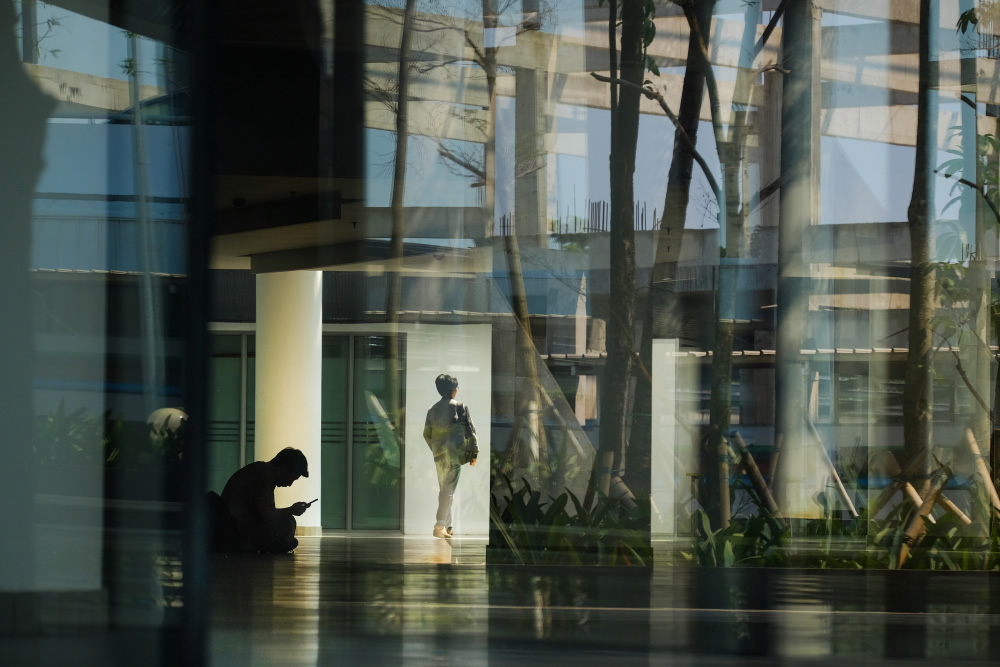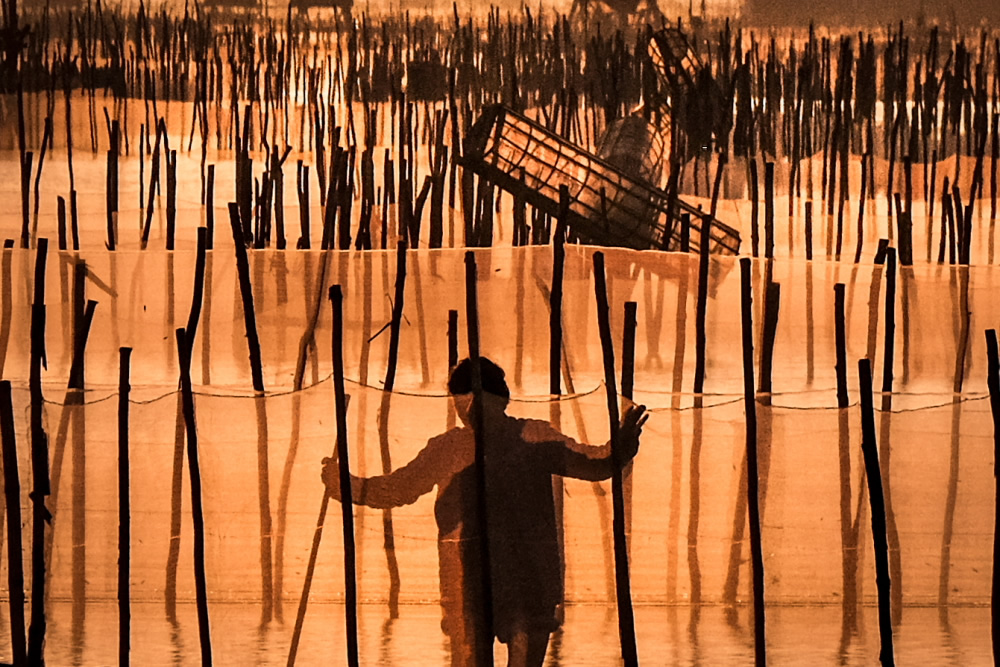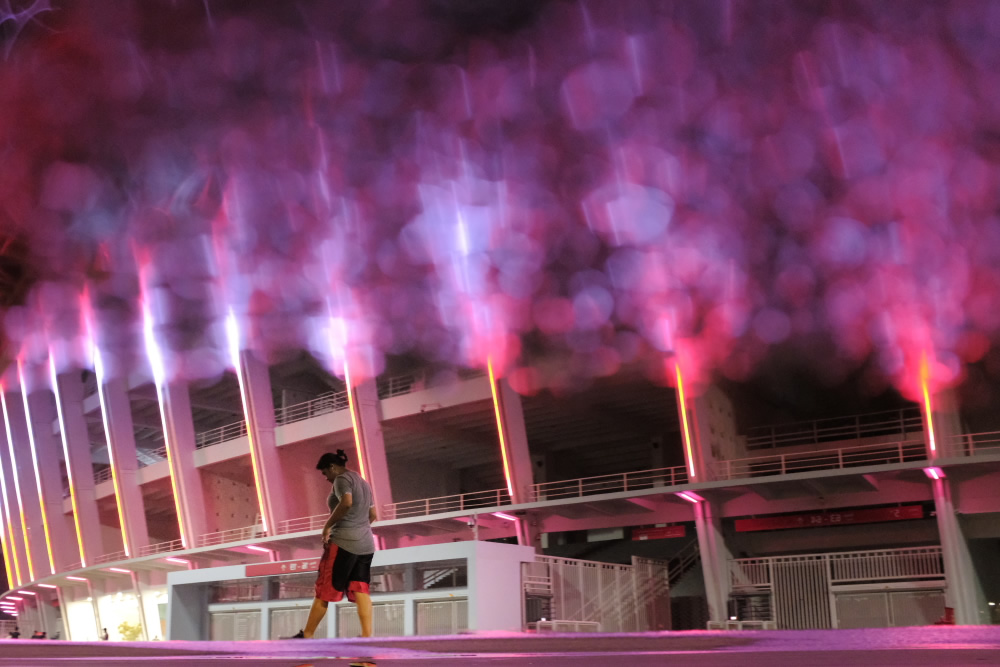 When did you start shooting and how did this love for photography happen?
I have been shooting photos since 2009 and have been shooting continuously since then. It started when I bought an entry-level DSLR Camera and started practicing on my own. As time passes, I have regularly been practicing and been seeing a lot of other professional photographs by other photographers, and just like that my passion for the art of photography gets stronger.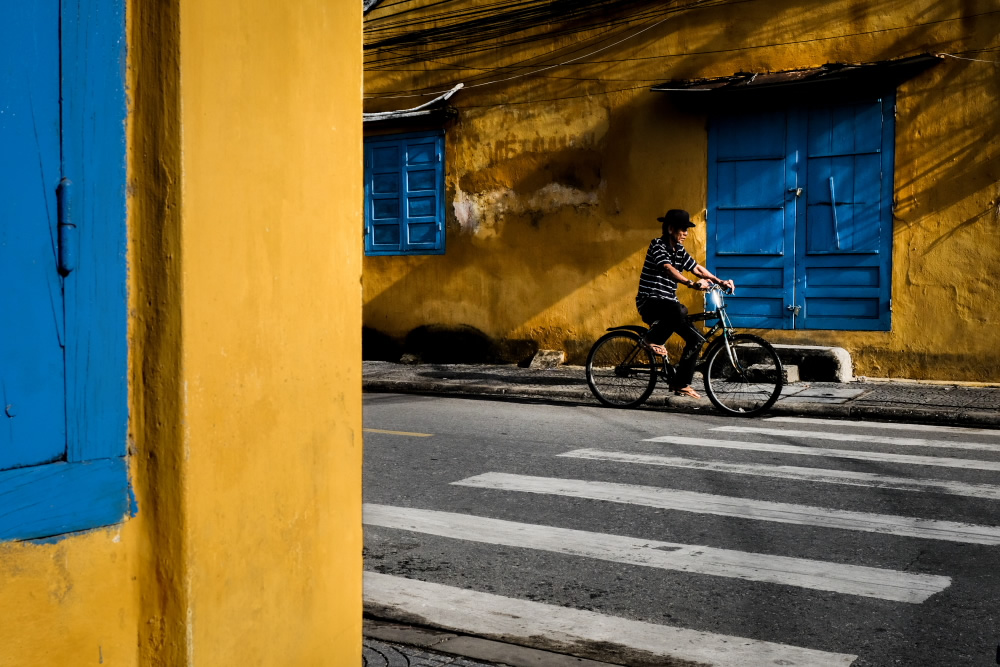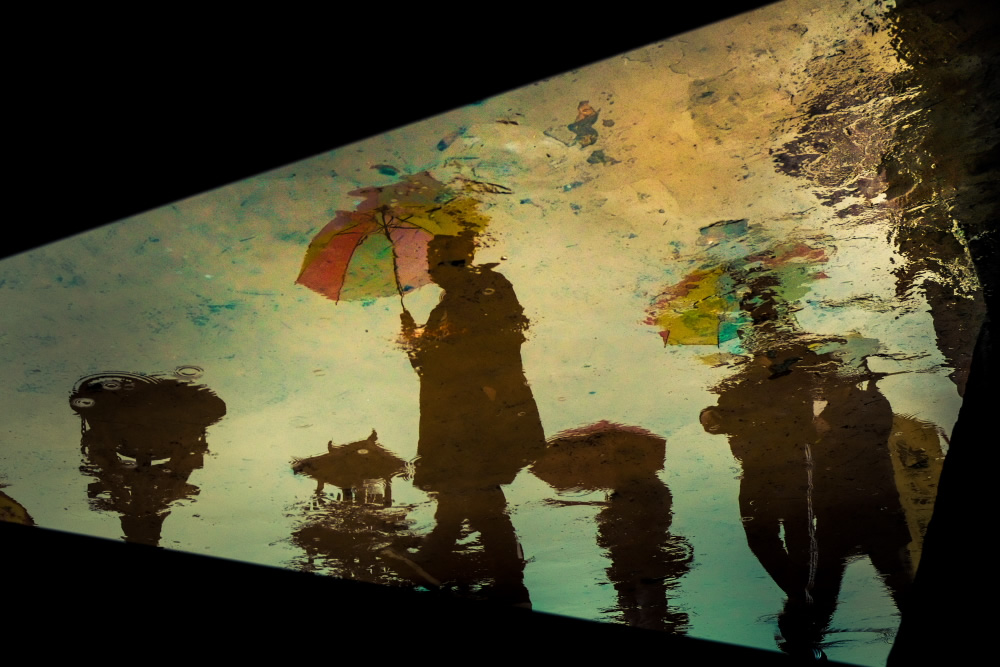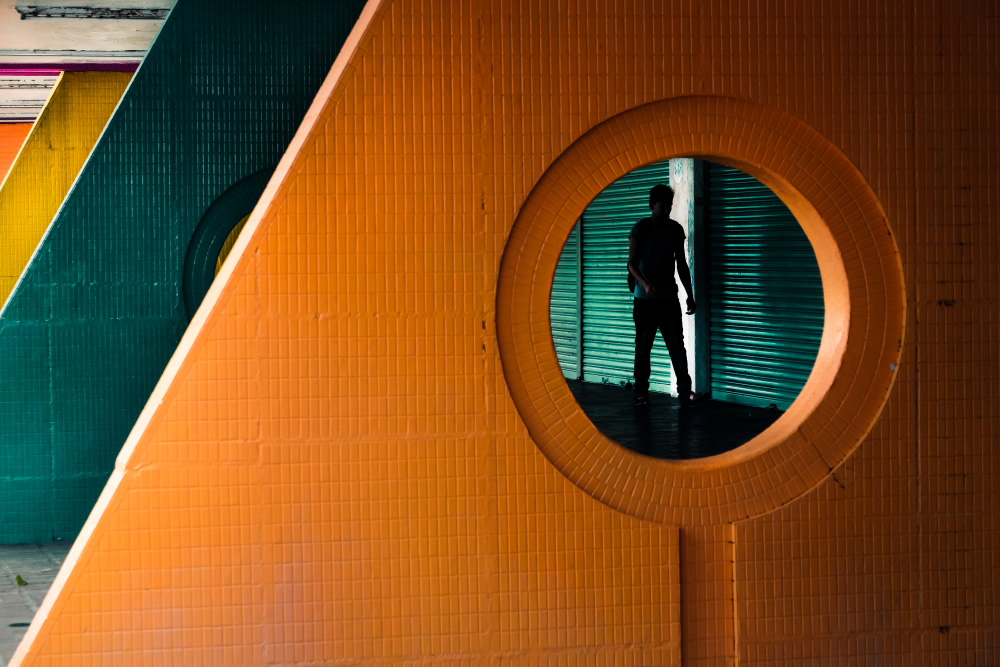 What makes street photography so special for you?
For me, street photography is a way of self-expression, develop our imagination, patience, and our sense of art. It gives the challenge to think creatively and to see the other side of the place we visit. We can turn the place into our own story with the scenario that there is. I also got the chance to interact with people from different places that I had just come to. Street photography is a way of telling stories to other people about what is in our mind, how we see and feel it regarding the environment and its people.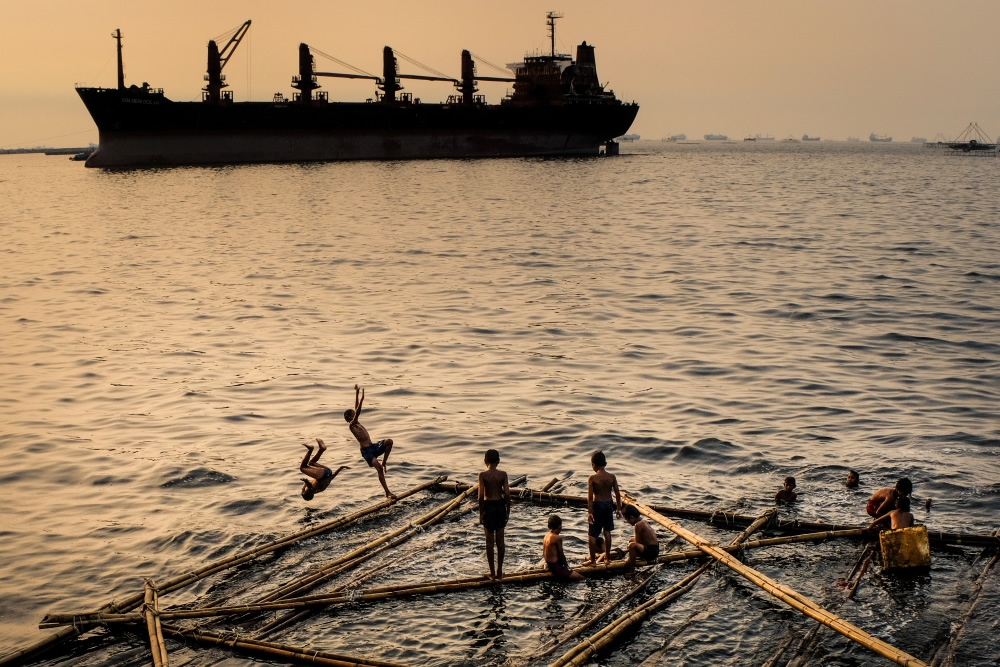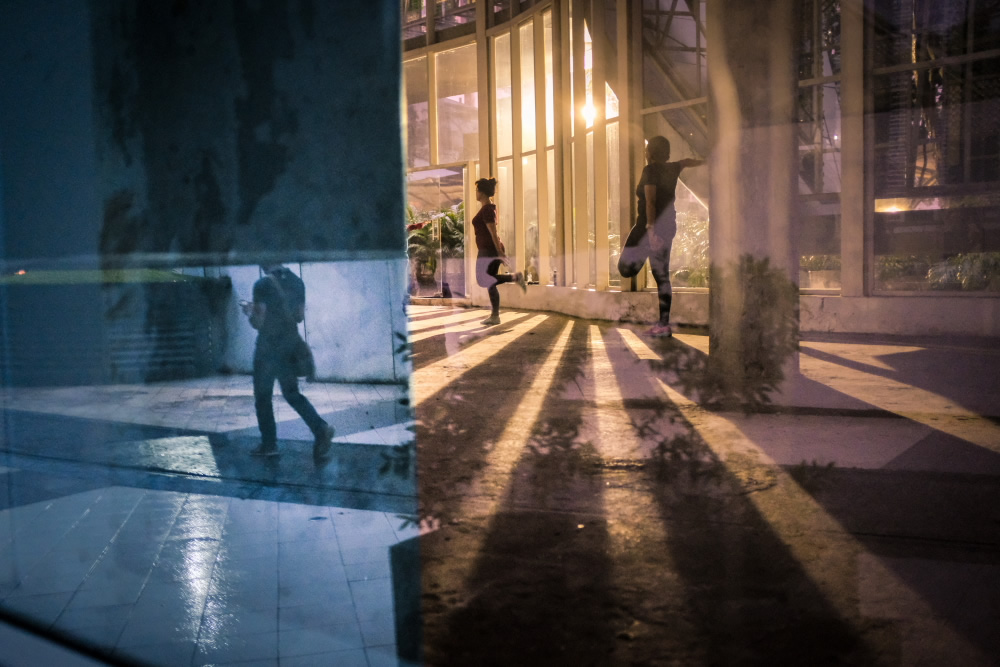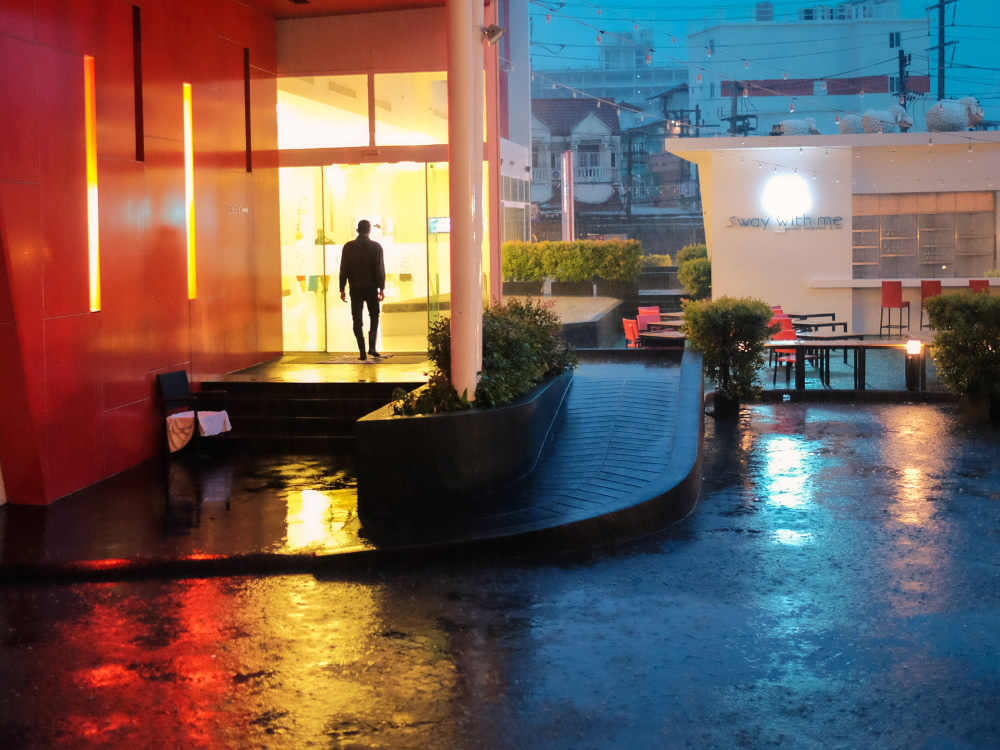 What is that you have adhered and learned through photography over the years?
For many years I have been through a lot of things and tried to find my own style in photography. There are 3 basic aspects that I always look for now and became guidance for me:
Natural lighting…, referring to God and the universe.
Colors…, referring to the world and output from camera that I am using, which I love for its tone and color reproduction.
Geometry…, referring to my personality and how I compose a photo.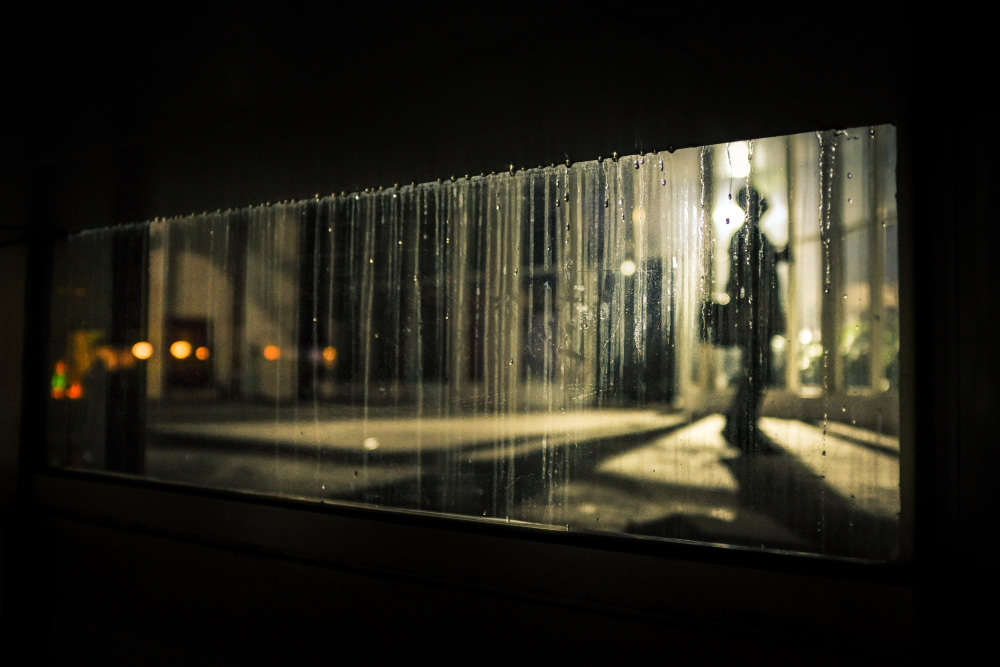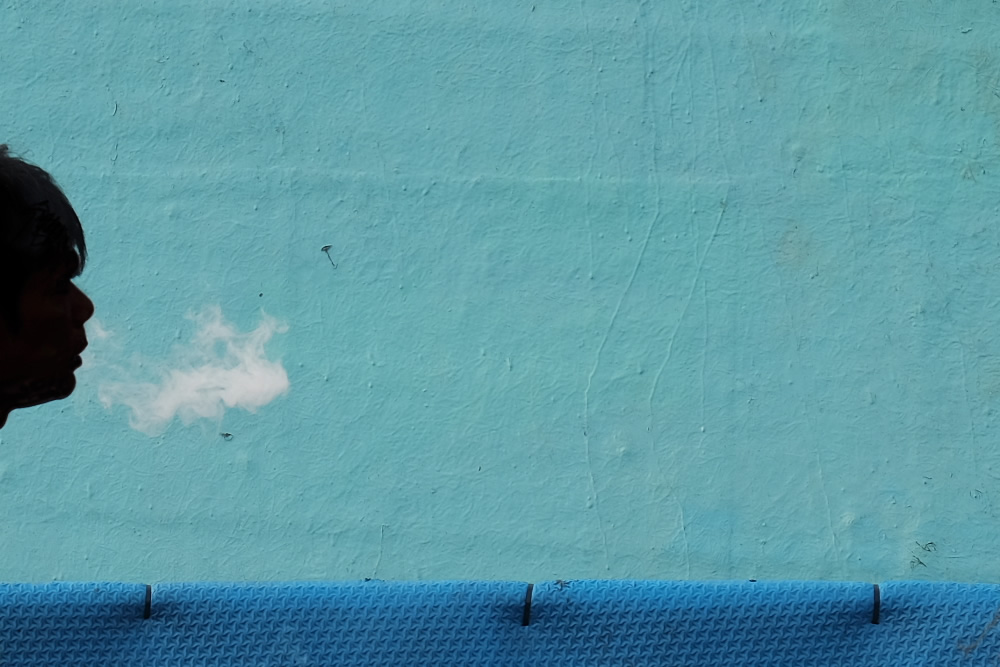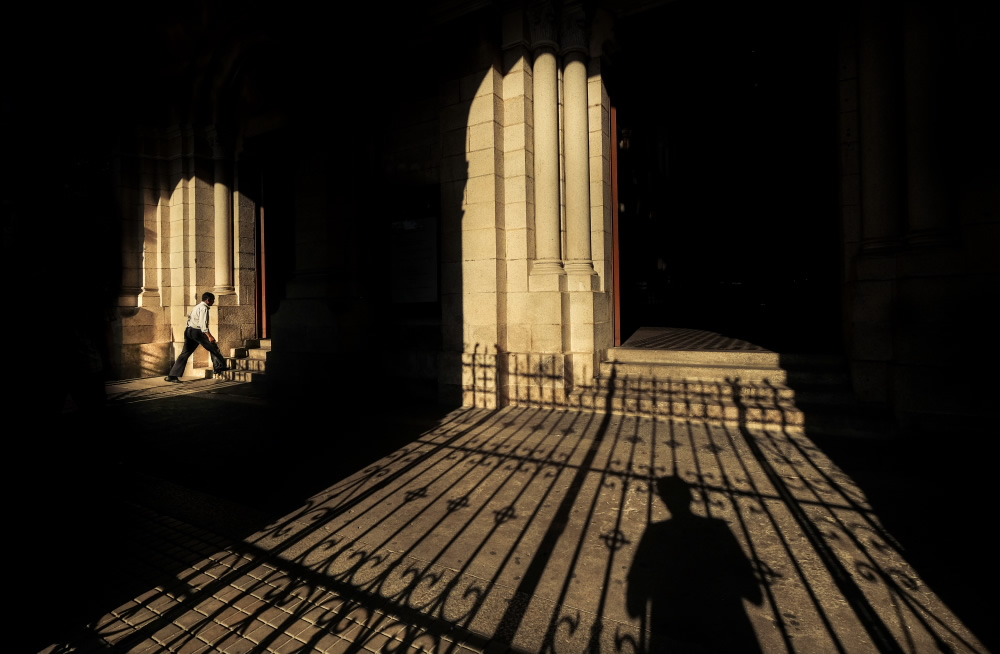 What kind of street photography are you into?
If I should define my style, I called it 'Fusion' Street Photography. A modern sub-genre street photography combining (mixing) architectural elements, Urban Landscape, and traditional street. Focus on Geometry & Harmony. The term Fusion and idea I got from my personal favorite music genre, Jazz Fusion.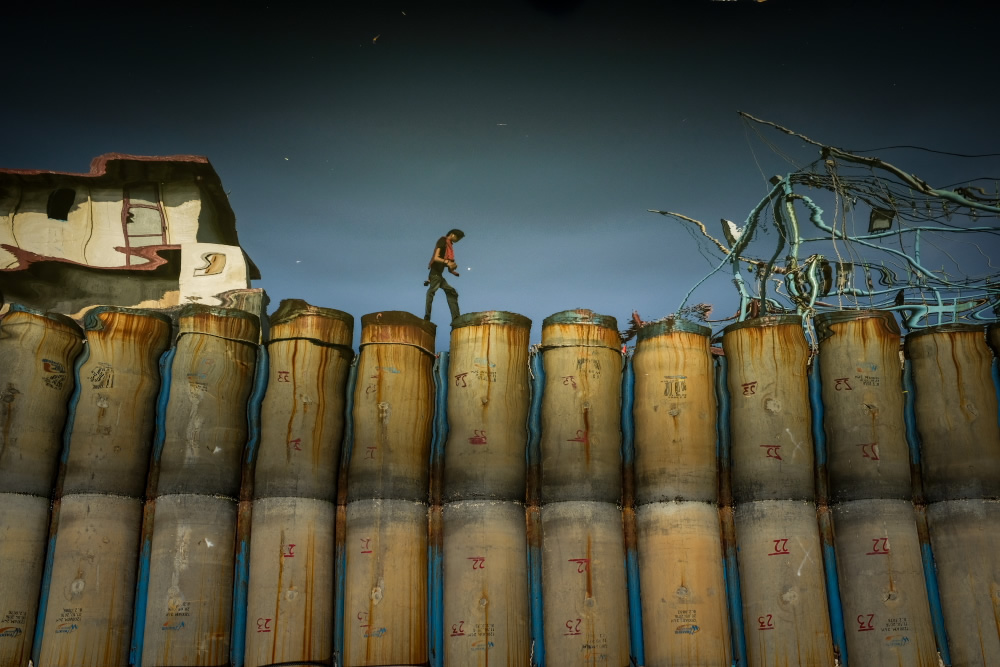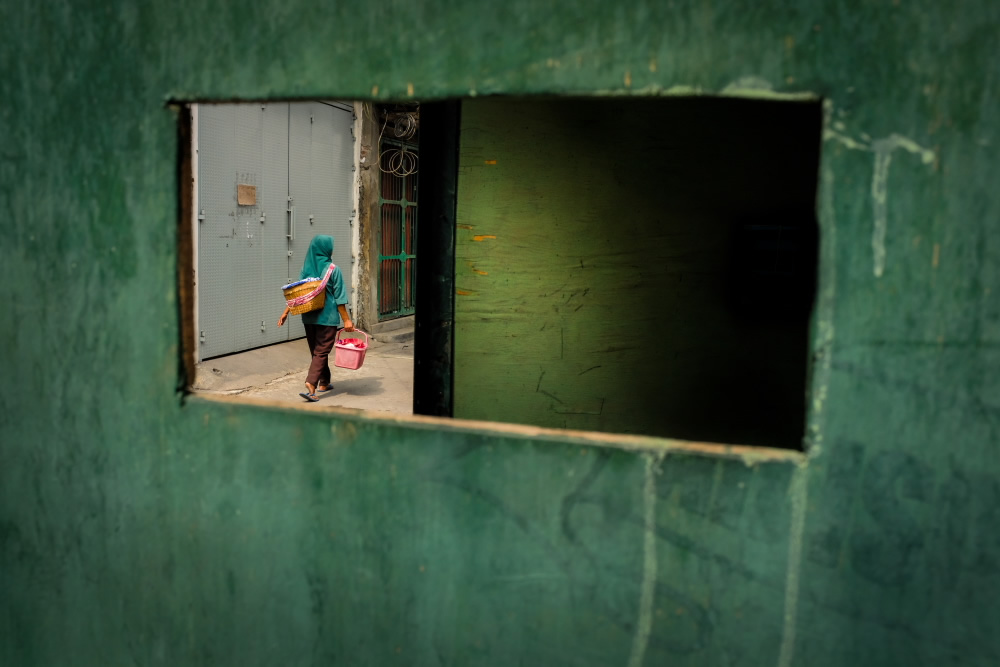 What is a good photograph for you?
A good photograph is a photo which can evoke the feelings for people who see it, telling them stories but at the same time also giving them space for their interpretation and imagination.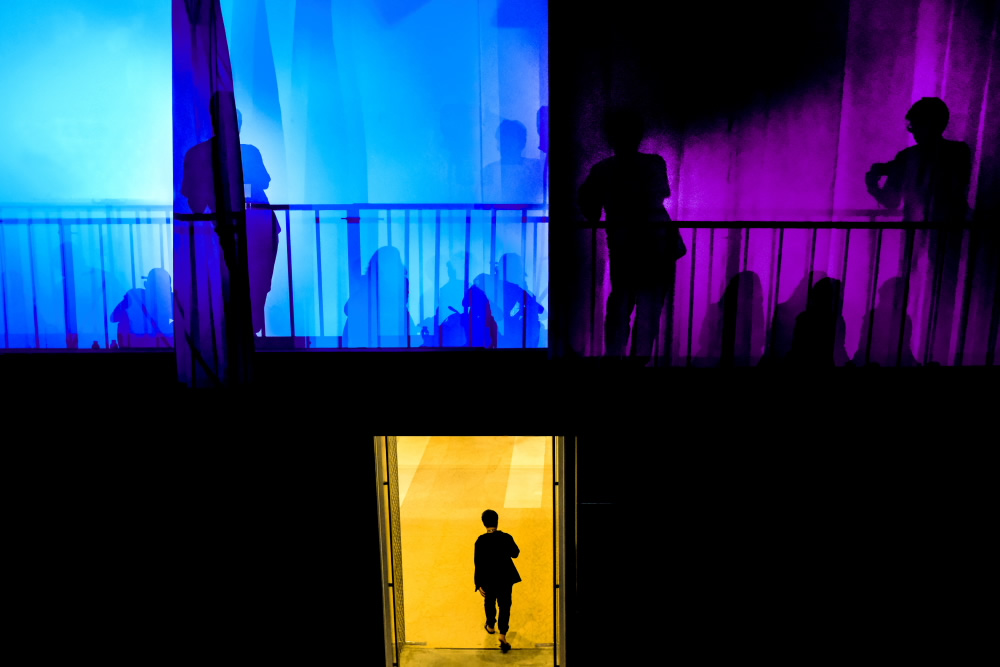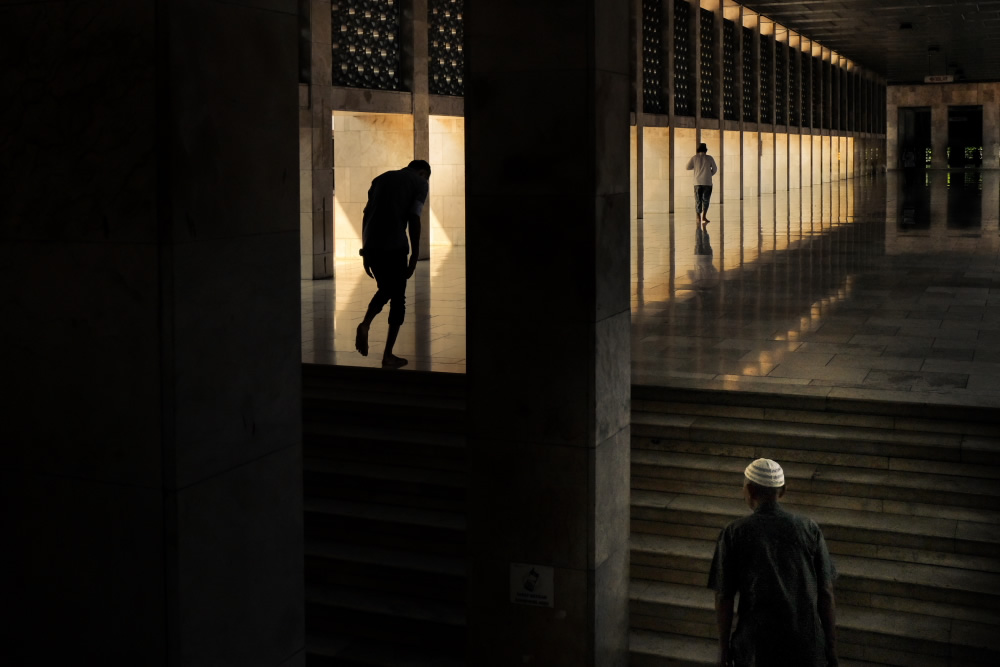 Could you please share one or two photographs from your portfolio and the story behind it?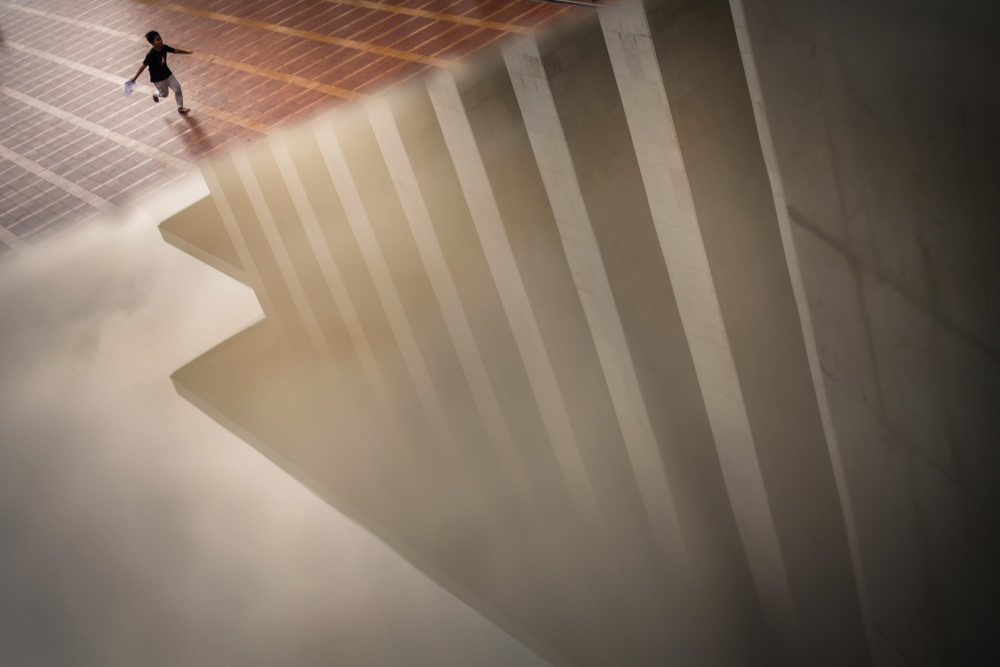 The picture that is taken in Istiqlal Mosque tells a story about a child longing and missing his Creator. The child running with his arms opened and the drawing of a mosque with its reflection tells the story of two different worlds, the real world, and the world above us.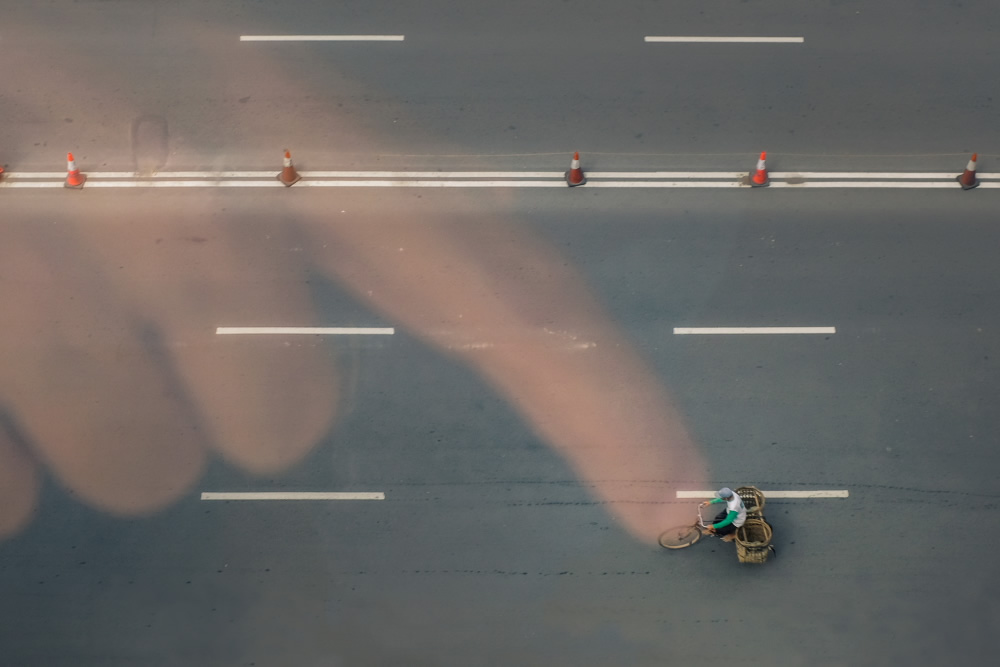 Or the second picture, I imagined someone with great power can do freely according to his/her will to control the other people's life. The picture aims to tell that our life is already planned with the 'unseen hands', or the other word, Fate.
What do you do to keep motivated, and not lose your passion for photography?
Traveling and exploring a new place and feel new experience if possible. Make friends, join a good photography community and was surrounded by people who are interested and passionate in the art of photography. Also once or twice a year joining a photography competition to keep our standards up and keeping our motivation in the state.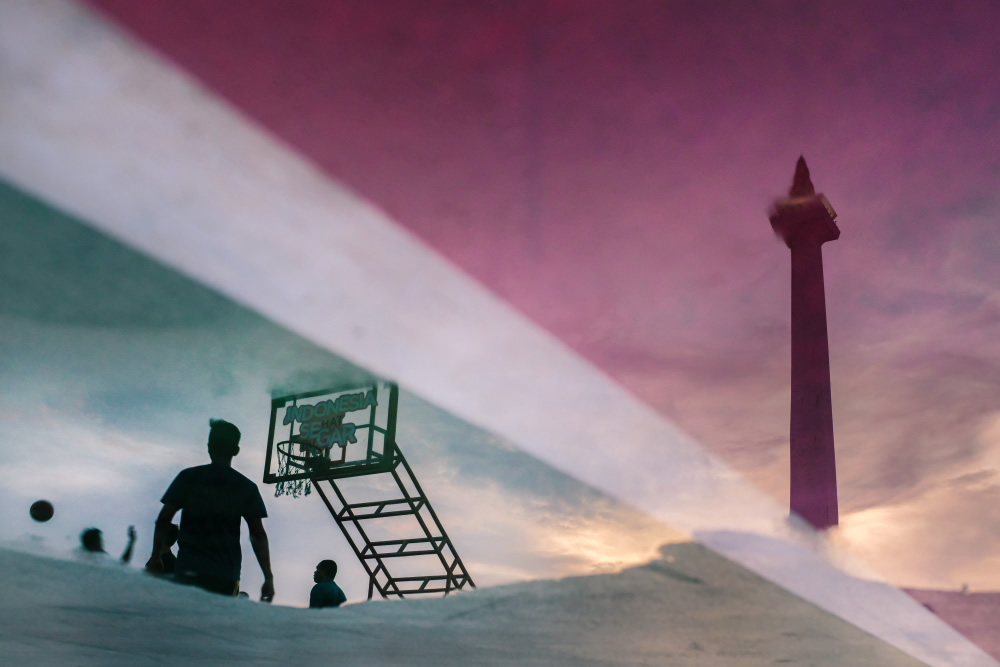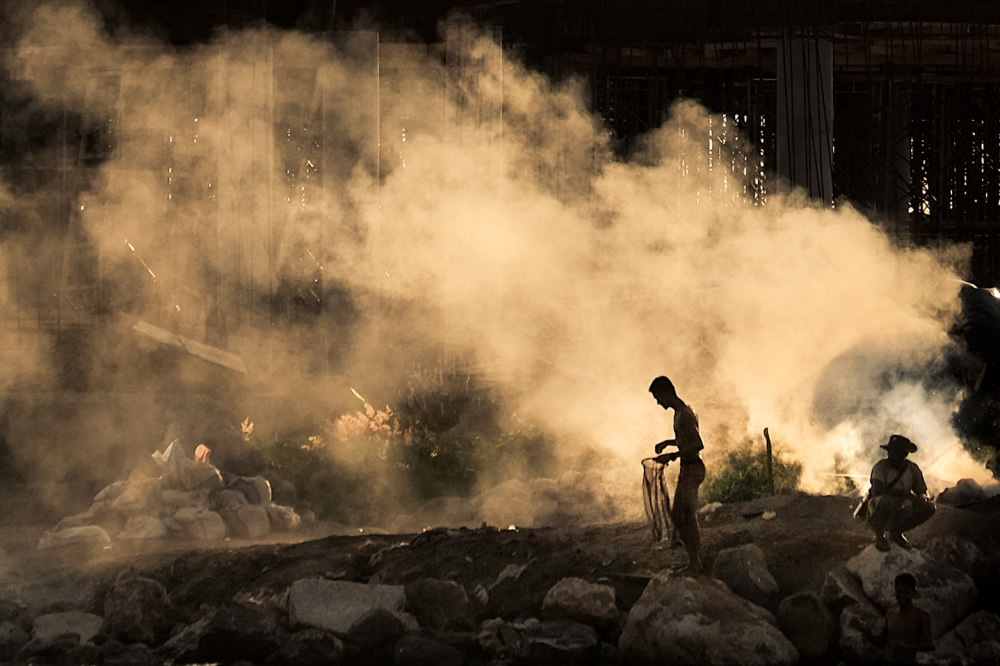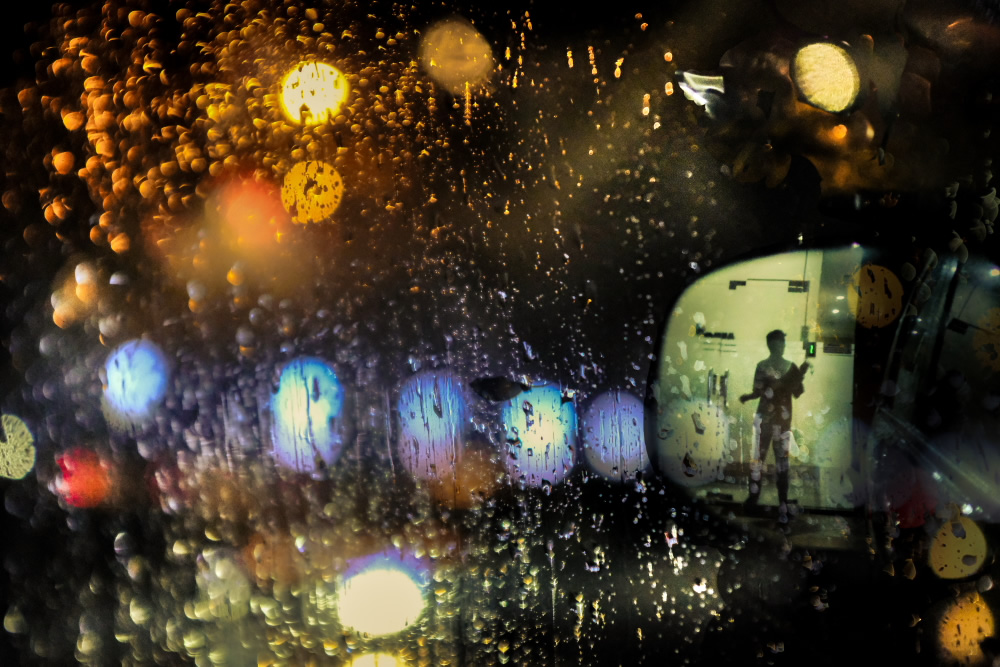 Which photographers have inspired you?
There are many Great Photographers out there that have inspired me such as: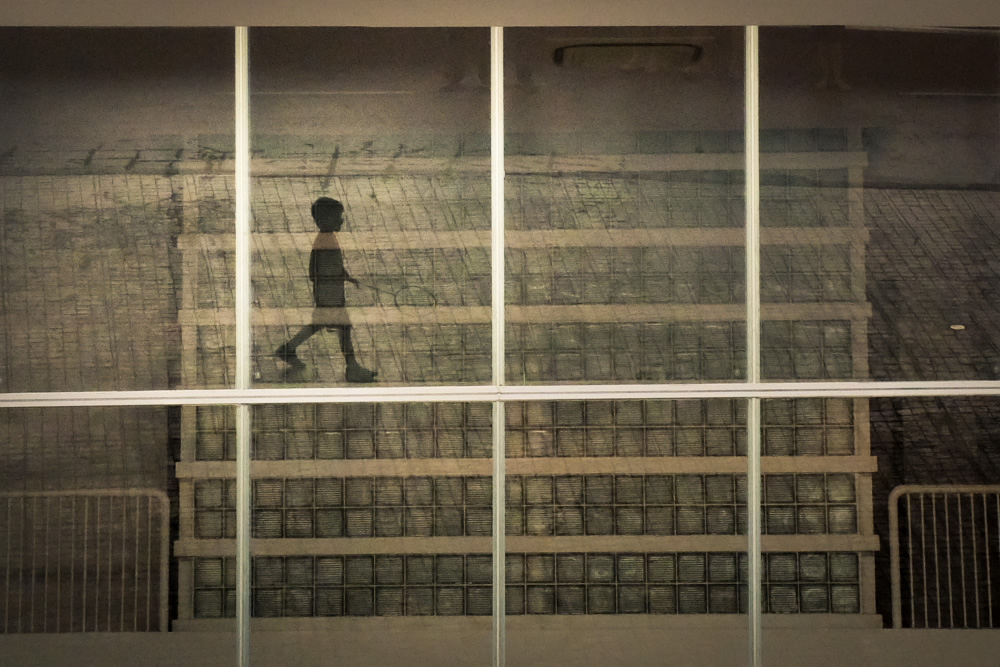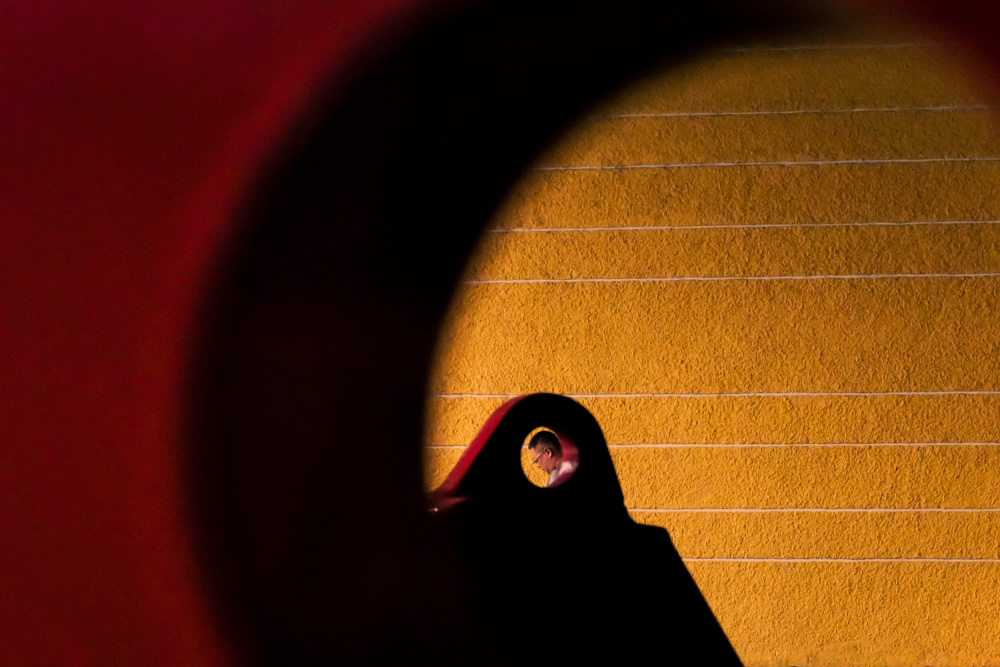 What Camera and lenses do you use the majority of the time?
Now everywhere I go I always carry my trusty Fujifilm Camera X100F with its 23mm (apsc) Fixed Lens, making almost any situation possible with its very versatile Focal Length, especially for street, travel, and documentary.
Any favorite photography books?
There are few books that are memorable for me such as: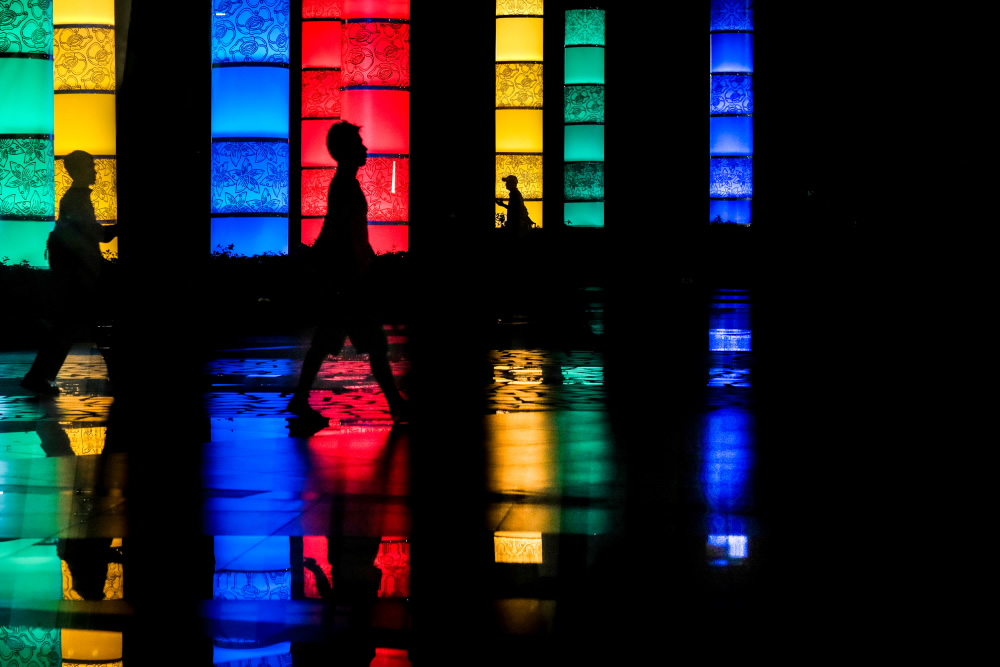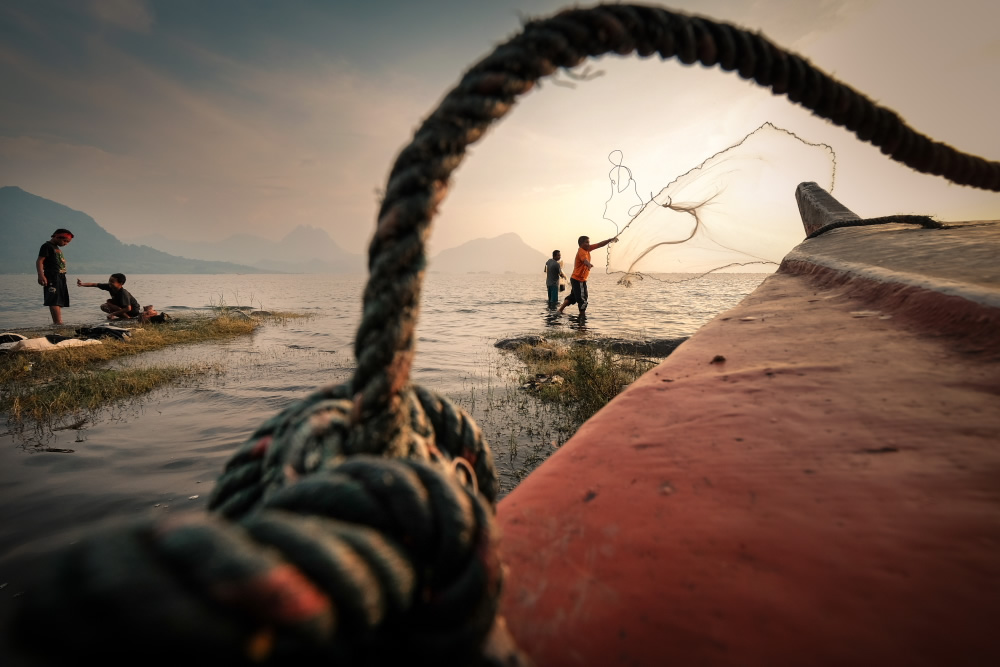 What does Victor do when not behind the lens?
Mostly I work, making a sketch, Planning & Controlling on site over projects on progress. Reading and also listening to music. I usually spend the weekends with family.
Apart from photography, tell me about your hobbies and interests?
Music, reading, traveling, and sports.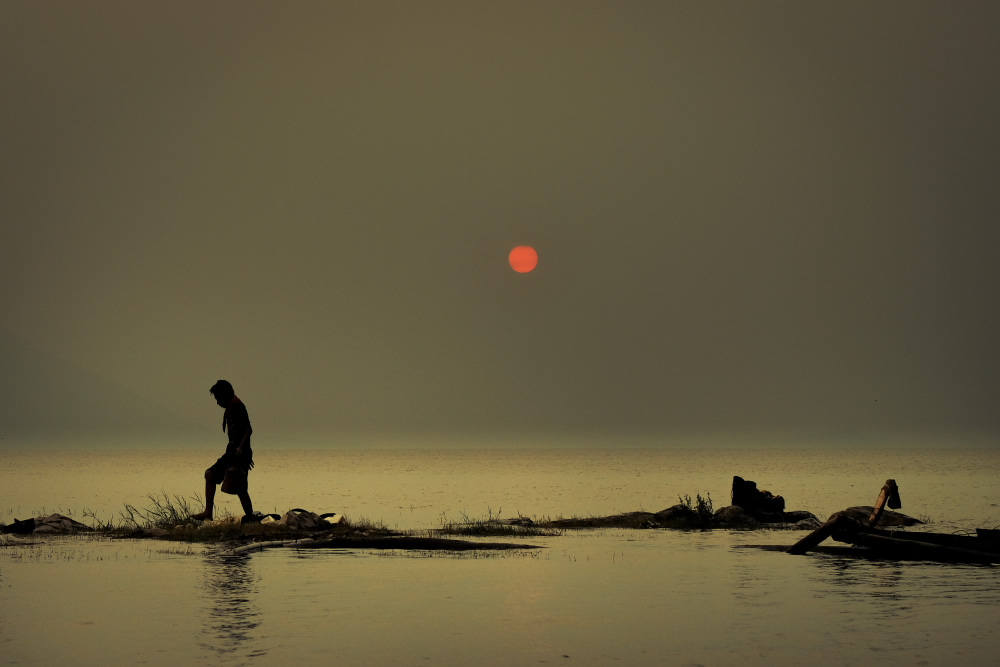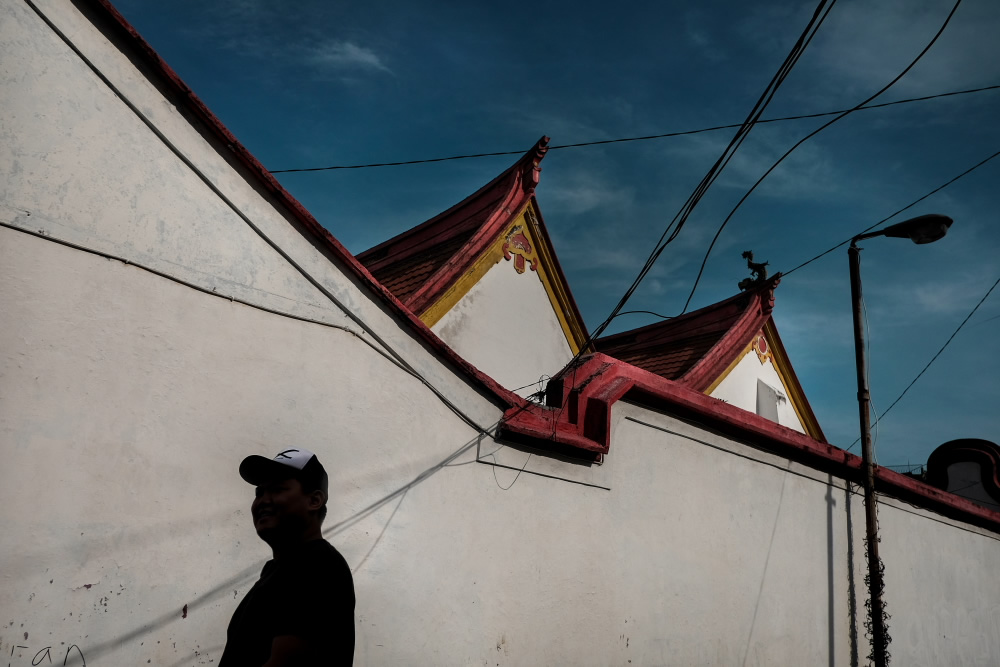 What do you consider your achievement?
As for me, the achievement is about how we can help others to be better in their own way. In the beginning, I have never had the intentions to join in a community or even giving influence to other people, photography for me was just personal purpose. Until one day I was invited and entrusted to join in Indonesia's Fujifilm X Team. Since then I started to know a lot of inspiring people who share a common interest. And as for my achievement, I believe that my goals will be achieved once I helped others to be better in their own way. And I have got the chance to share thoughts and education through 'photo walk' and workshops bringing topics about street photography.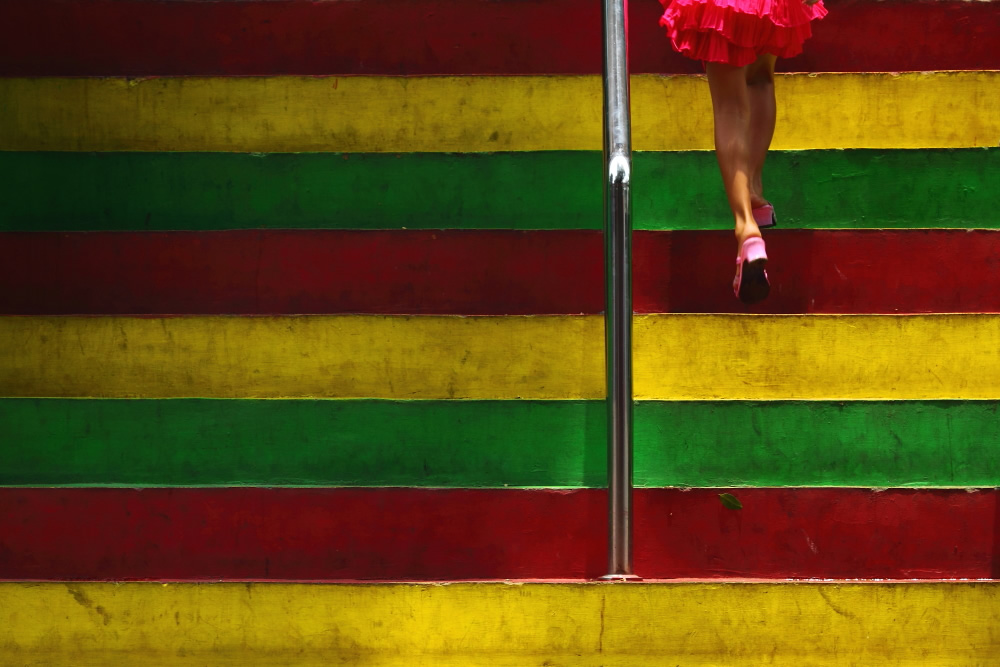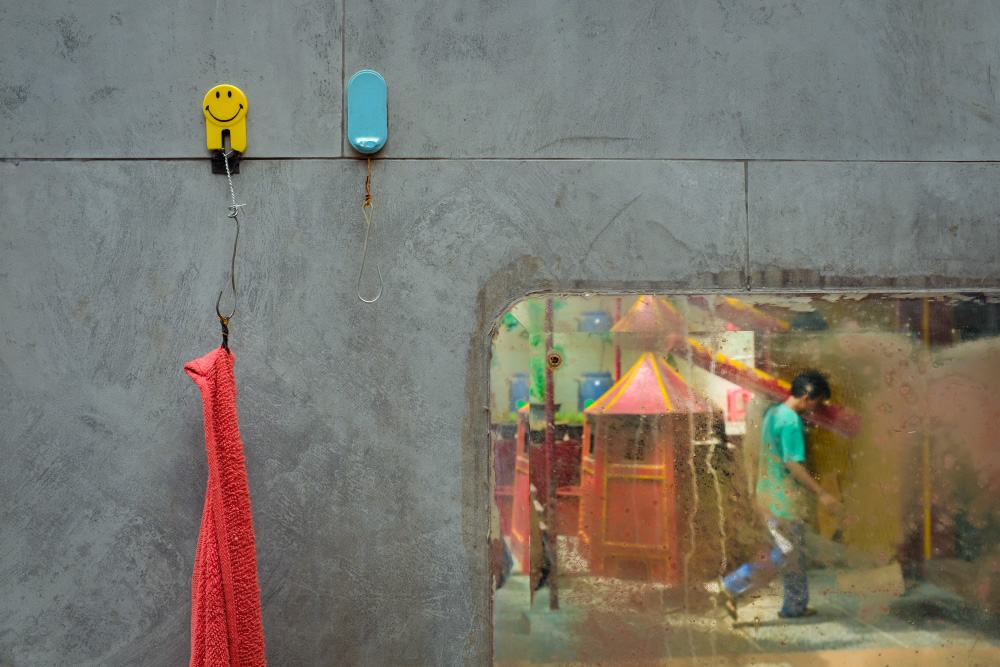 Thanks again for providing 121 clicks with this opportunity to interview you. Any final thoughts for our readers?
Practice makes excellence. See photography as a fun process, by then you will love it, and it will become easier moving to a further step.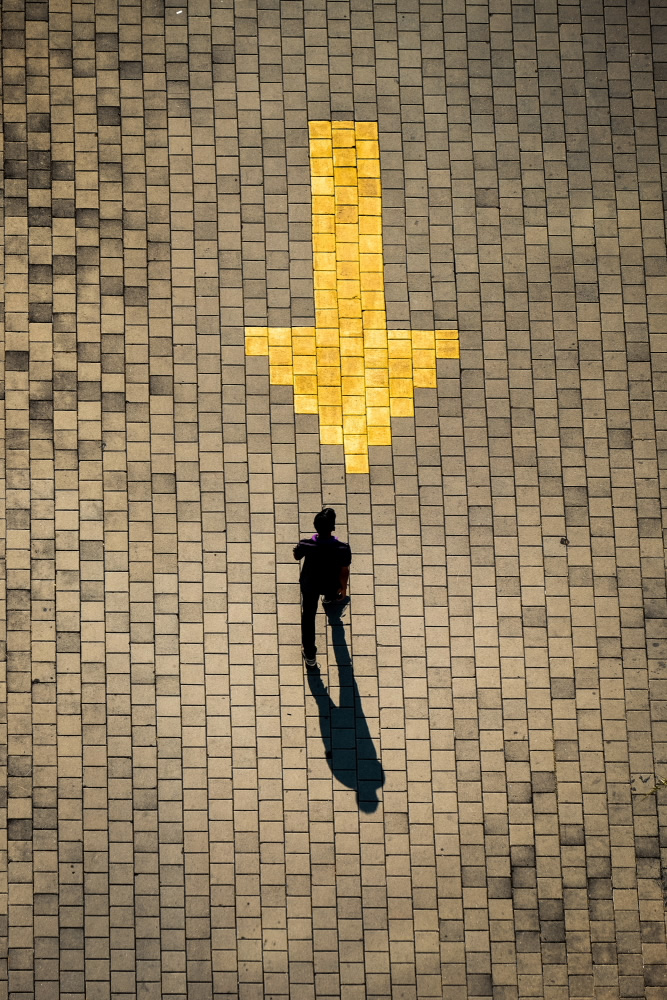 You can find Victor Djaja on the Web:
Copyrights:
All the pictures in this post are copyrighted Victor Djaja. Their reproduction, even in part, is forbidden without the explicit approval of the rightful owners.