Barcelona-born and based VFX and motion graphics artist David Cubero captured what superheroes do when they are not saving the world.
I love toys and photography and I have been taking pics of my toy collection since 2009. I share my work on Instagram, Facebook, and Flickr with all kinds of articulated figures.
When I'm not rendering frames I like to imagine what do our heroes do when they are not being heroic or saving somebody, and take pictures of it. I like it so much that I have been doing it for almost 10 years.
Here's a little selection of my photographs.
You can find David Cubero on the Web:
#1 Do You Know Something About This, T'challa?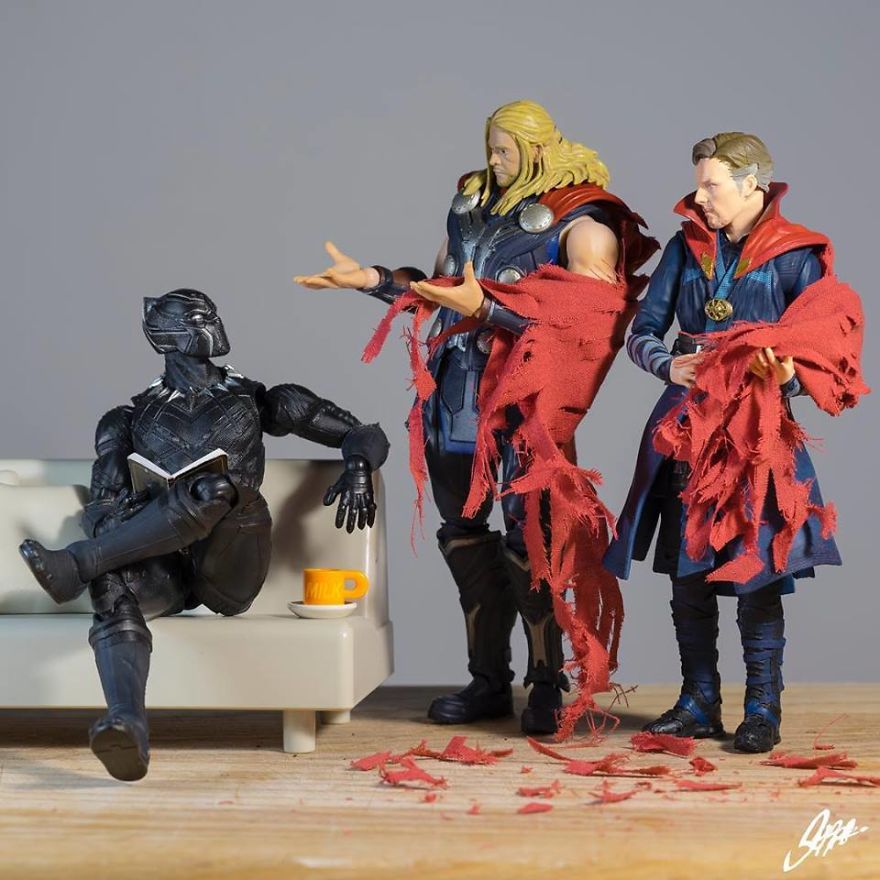 Ideas come to me while watching movies and I see something that could work as a joke. For example, when Captain America gave the shield to The Falcon at the end of Endgame, it was a great source of jokes about the upcoming relationship between Bucky and Sam. Some ideas come out while playing with my collection. It's simple, on a quiet Saturday afternoon with my kids and a table full of figures, suddenly I pose a figure in a peculiar way and there's an interesting photo. Like that one of the Alien and the piano or Thanos skateboarding. The one with Thanos and the skateboard went viral because Josh Brolin made skateboard movies when he was younger, so he uploaded it on his stories on Instagram. It's funny when these kinds of coincidences happen!
I like working with my Sony Alpha Camera and 90mm macro. I use some Lume Cube lights and a vaper to create some foggy scenes. Sometimes I use crackers and little fireworks to make little action scenes. For the scenes, I 3D print some props sometimes but I buy some dollhouse furniture too. You can see some of my 'behind the scenes' on Instagram.
#2 Bath Time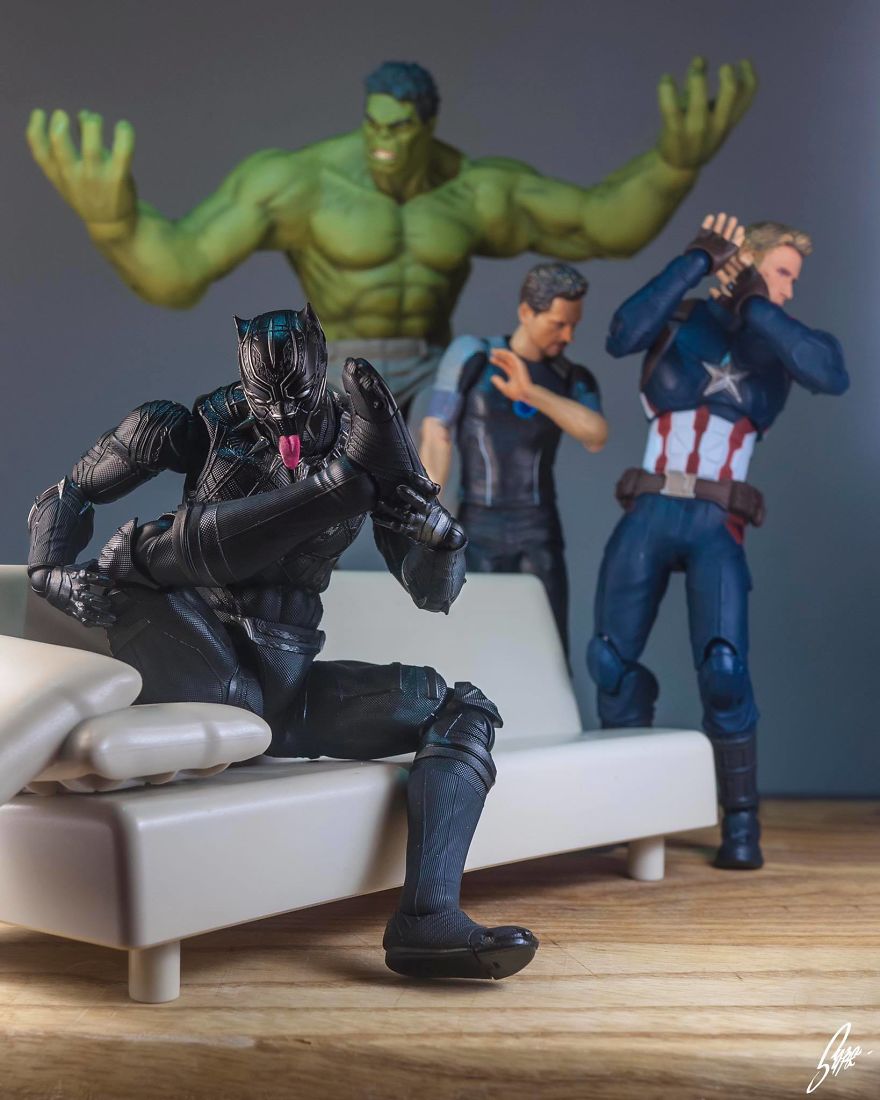 #3 Stark Wanted Groot To Join The Avengers So Bad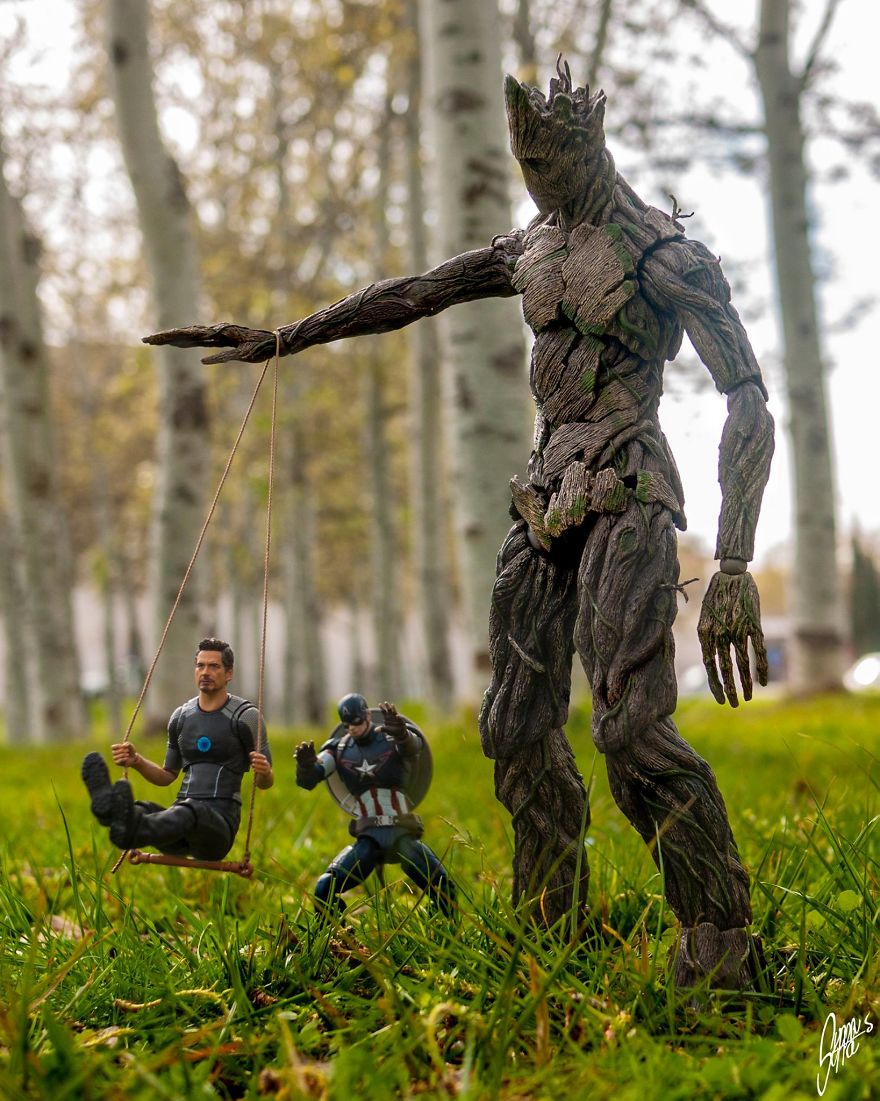 My personal favorites are the ones about the love and hate relationship between Tony Stark and Steve Rogers. It's very funny to see them being friends or angry with each other. In general, I love recreating their daily lives. Black Panther acting like a cat at home is funny too and seeing how the Avengers live with Hulk's anger can be hilarious. I also have some favorites out of the Marvel world, like the ones with Vader and the Emperor having some fun time together.
#4 Fear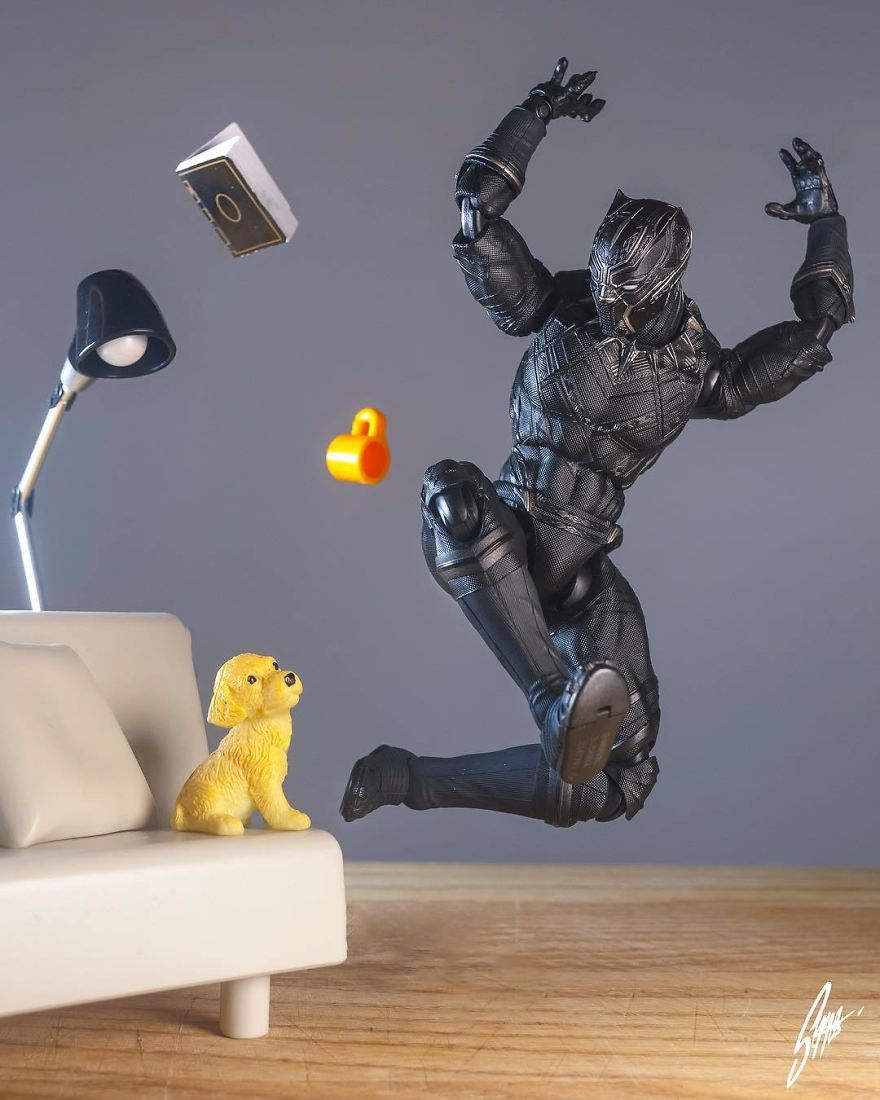 #5 Have A Nice Weekend!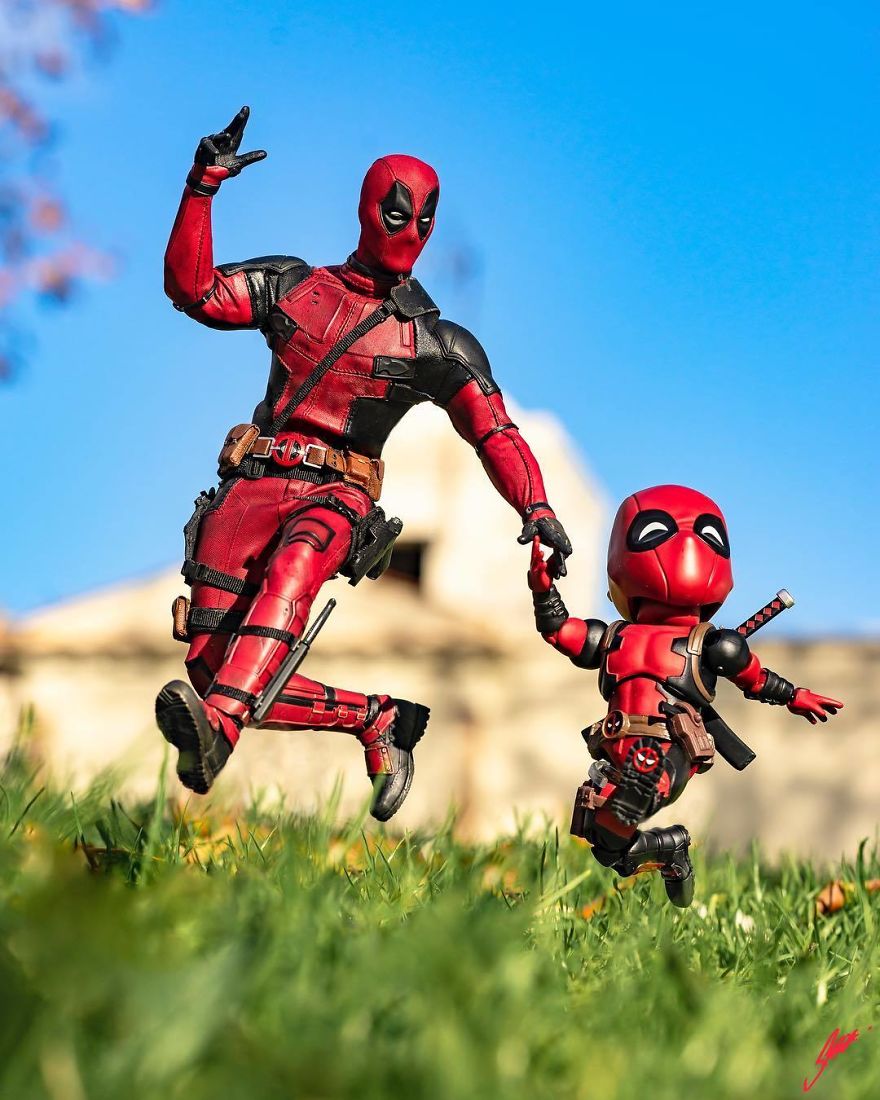 The main sources of inspiration for me are the classical Marvel Comics, Jack Kirby, John Buscema, Steve Ditko. I always come back to them when I'm out of ideas. But in terms of jokes I always admired how Bill Watterson makes us have a great time with a few lines in his comic strips, it's a great reference. I look into movies too, of course, to see how they make the special effects. In toy photography, my favorite artist is Avanaut, he makes exquisite photos and I think that everybody who is in this toy photography thing is a big fan of his work.
#6 Civil War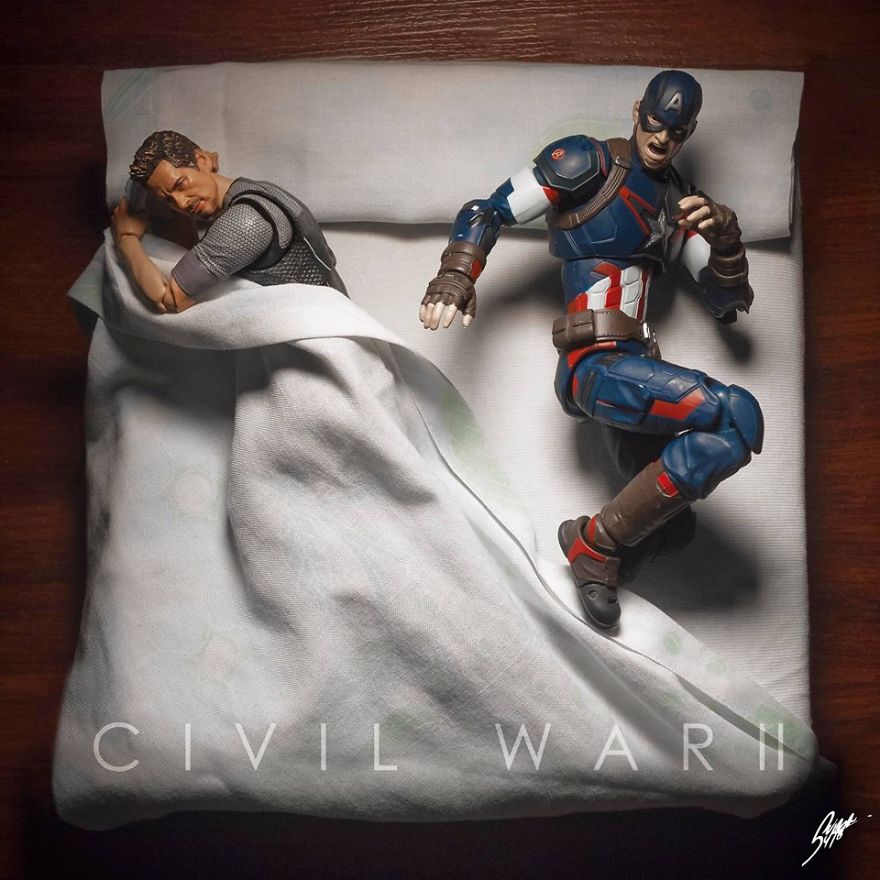 #7 I Don't Know If I Like Your New Friend, Chewie…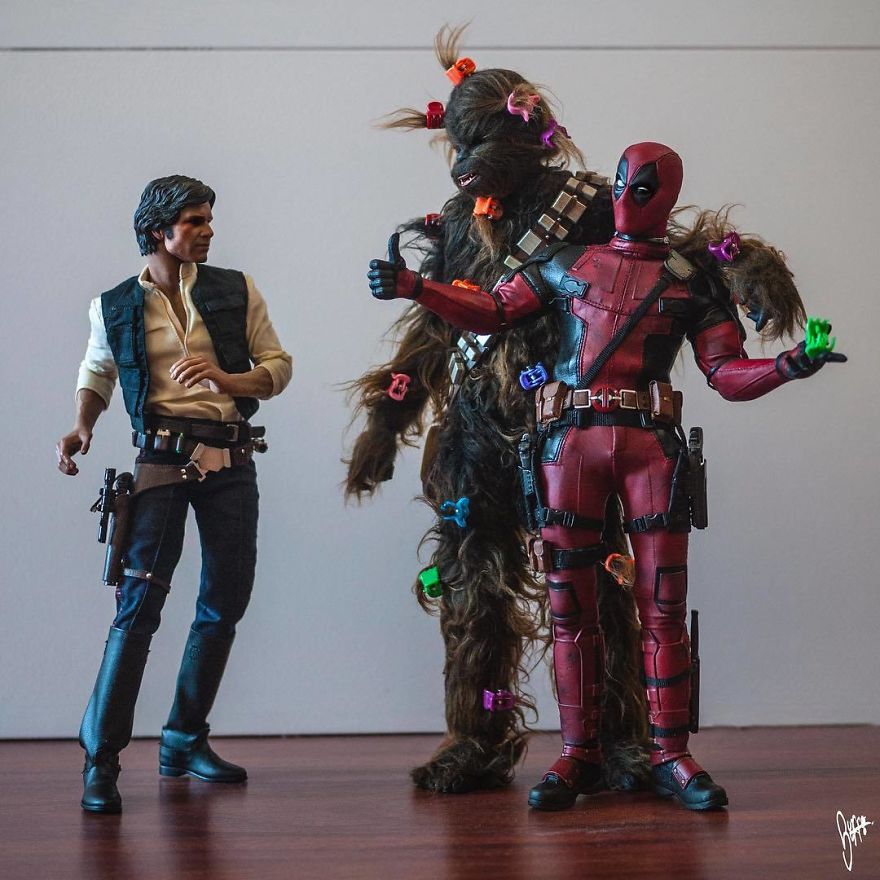 It may sound obvious but my main goal is having fun and trying to bring some laughs to people's timelines. Besides that, I love collaborating with toy brands. I made a solo exhibition a few years ago and was quite successful and gave a few workshops in Barcelona. Two years ago, before the pandemic, one of my pictures was selected and exhibited at the Musee de l'Homme in Paris, that was great. Toy photography made me live some nice experiences and I hope more will come in the future. Maybe I would like to make another exhibition with my new work in the future, hope it comes soon!
#8 Saturdays Are For Comic Books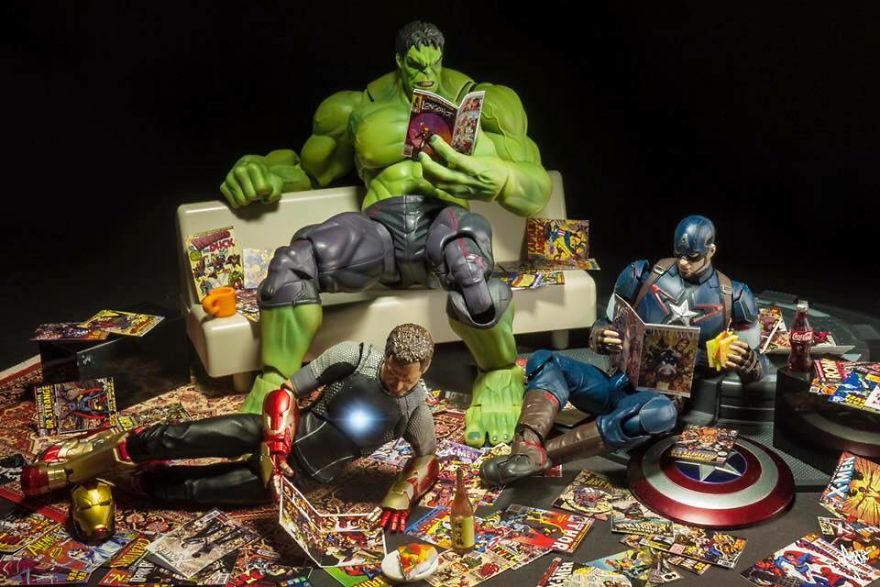 #9 I Think You Should Ask The Wakandians To Review That New Metal Arm Of Yours‬, Bucky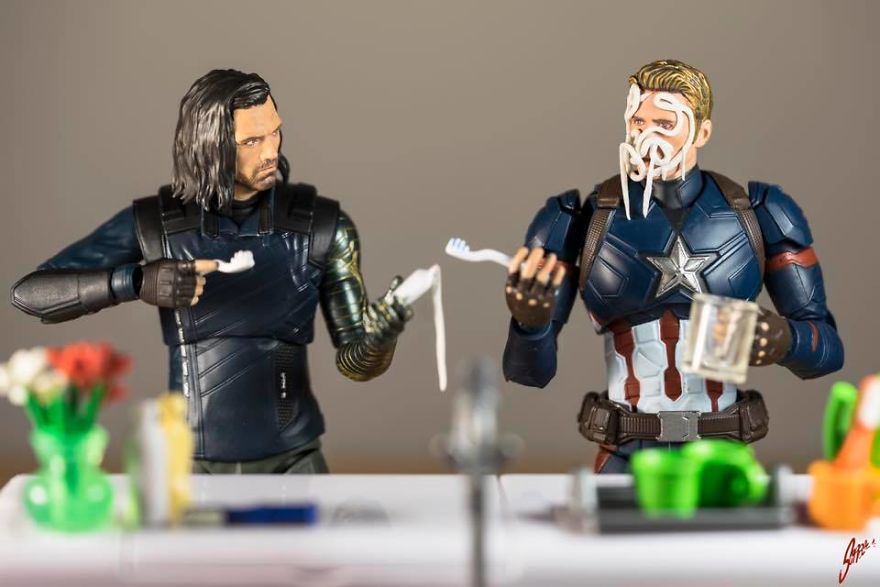 #10 The Truth About The Day After The Civil War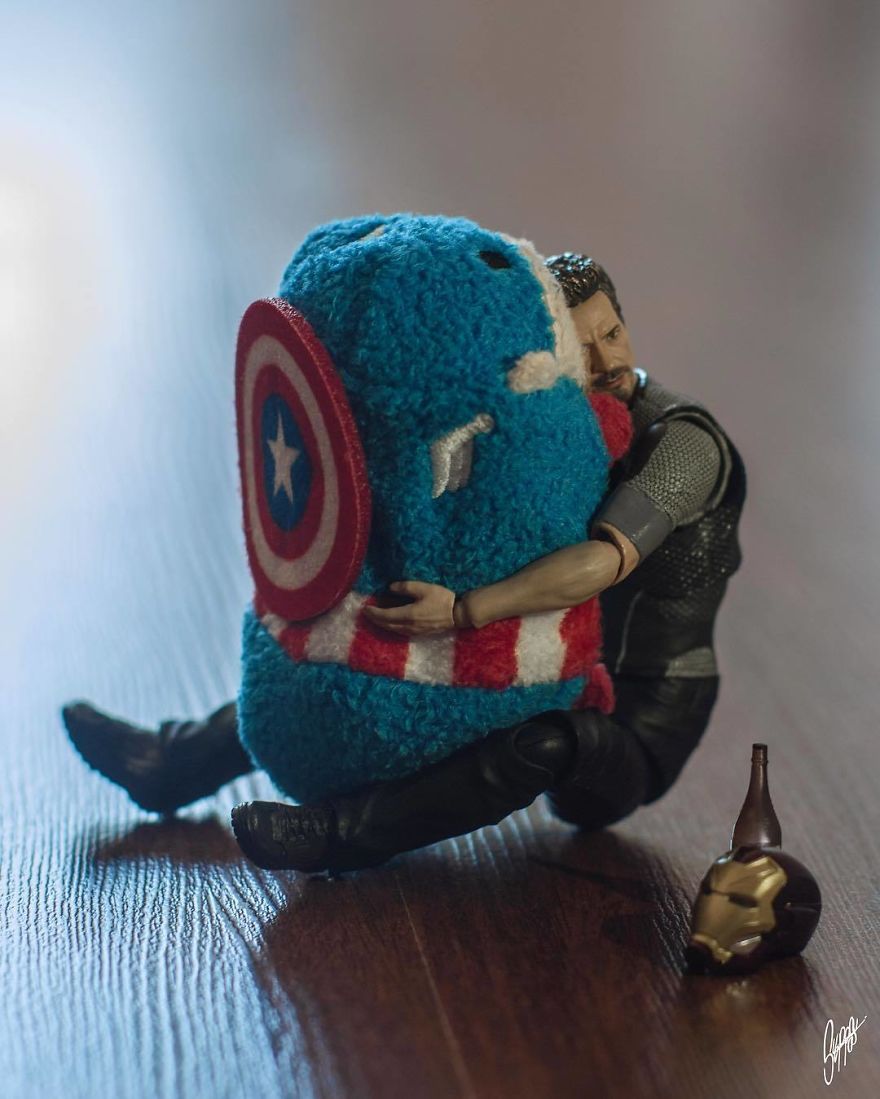 #11 Road To Infinity War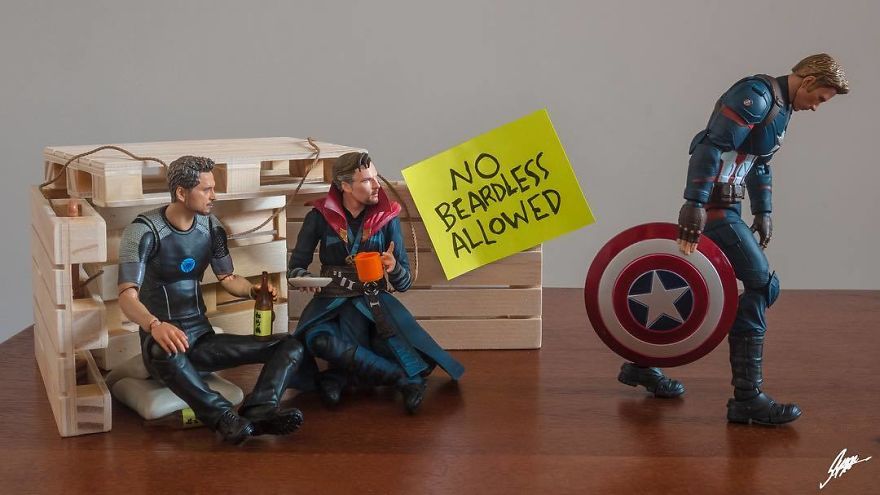 #12 Child's Play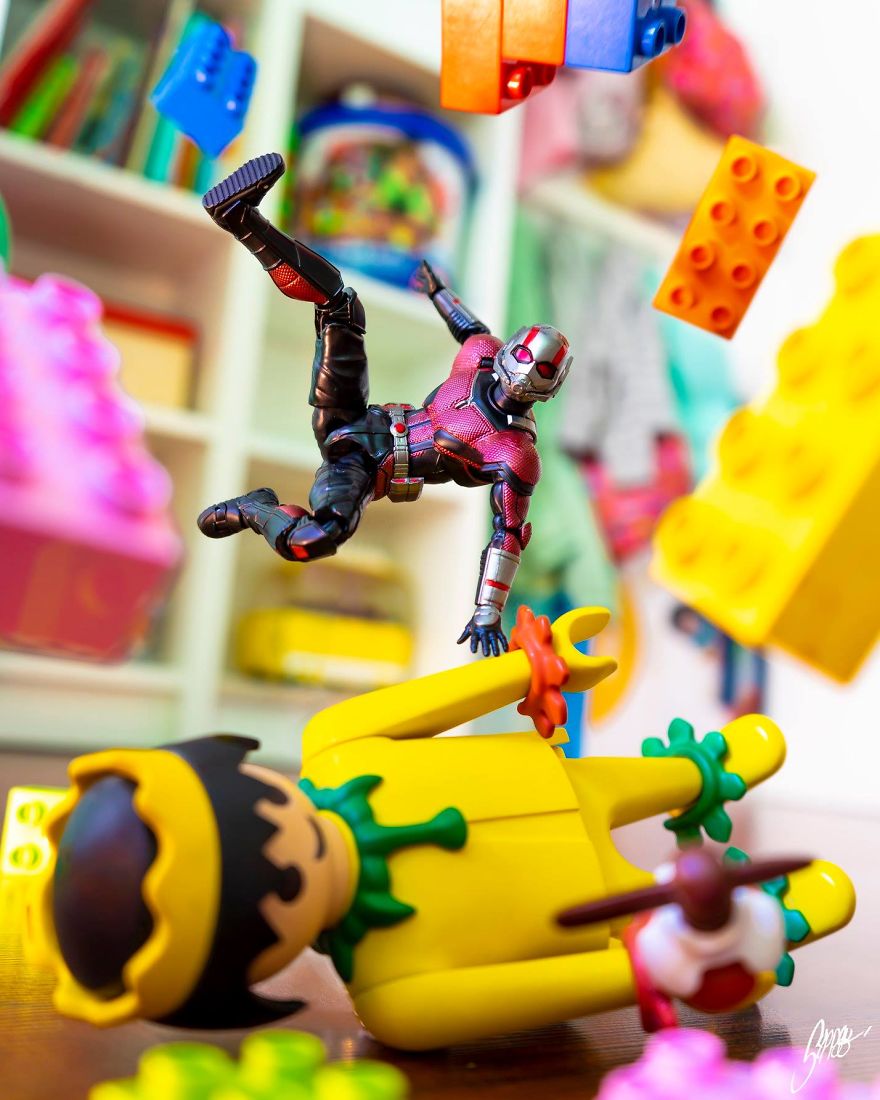 #13 It's All About The Pose
#14 Afternoon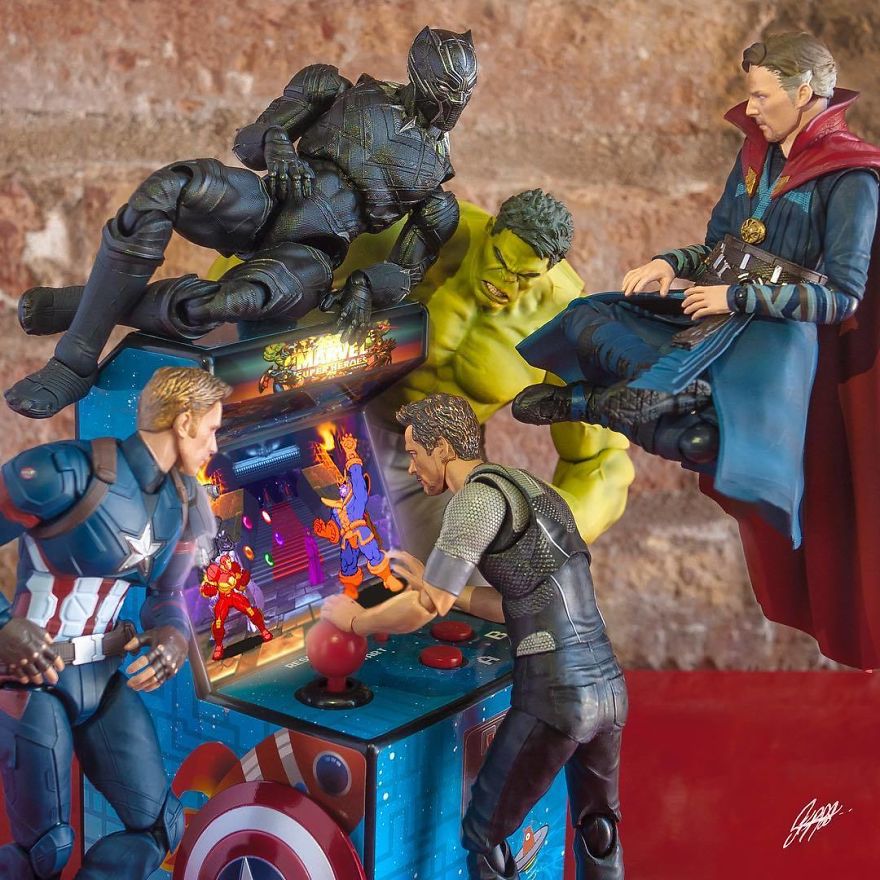 #15 …and Then The Guardians Met The The Lords Of The Sith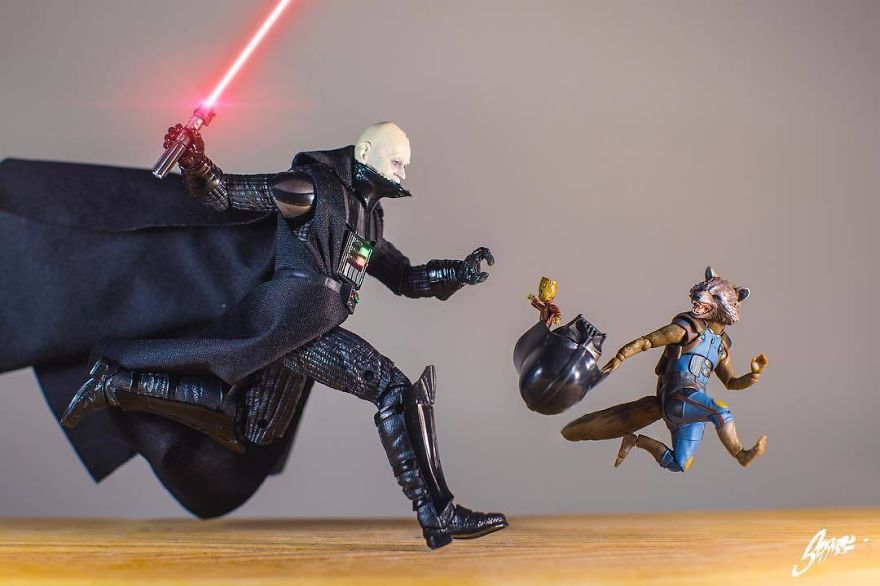 #16 Relaxing Hobbies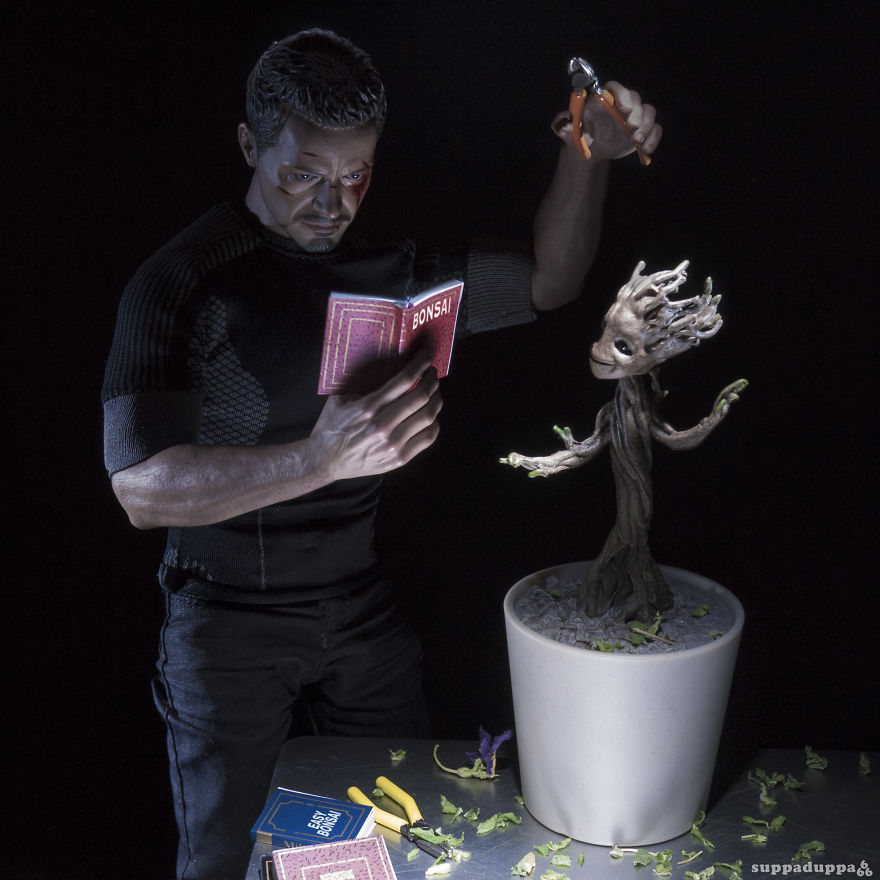 #17 Tslif (Thank Stan Lee It's Friday)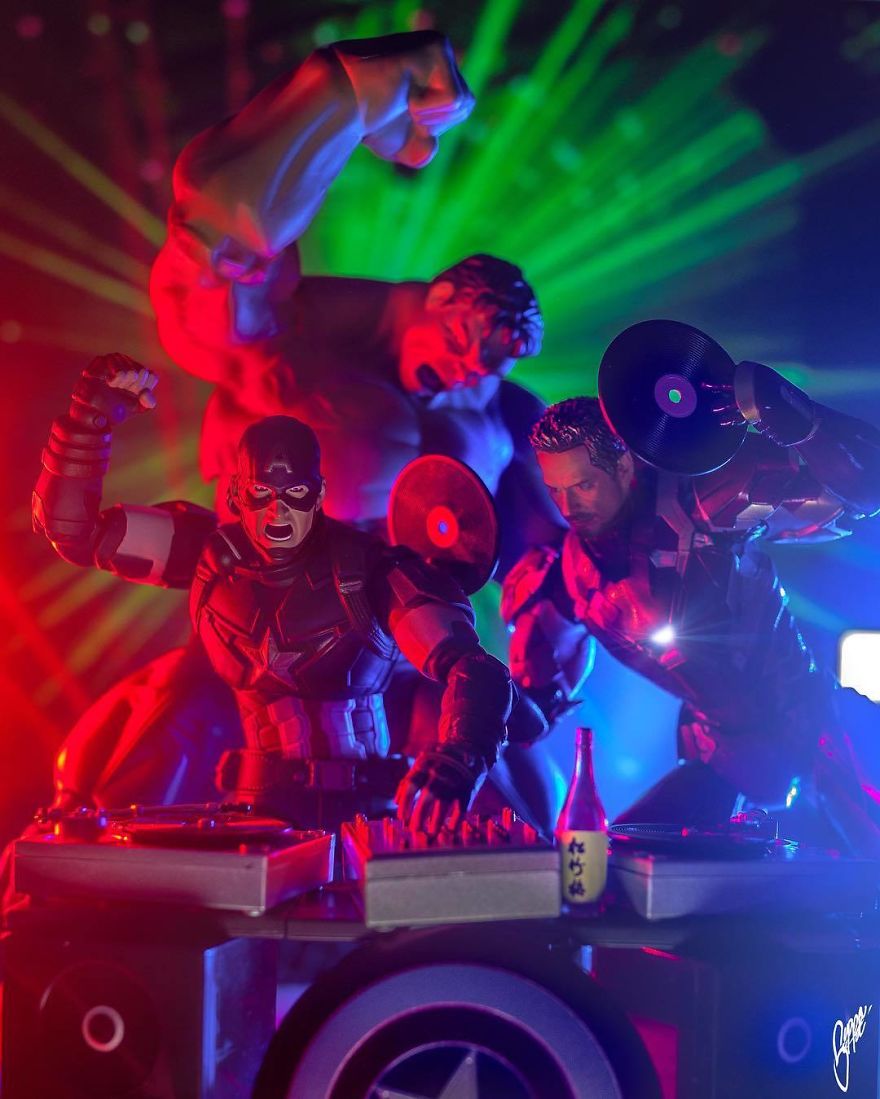 #18 Hulk Wanna Play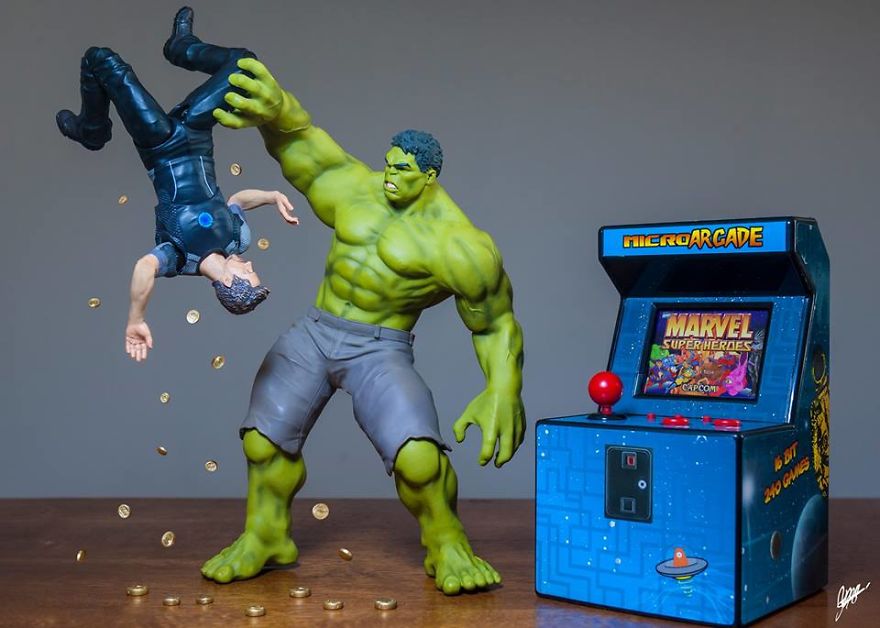 #19 When The Avengers Met The Guardians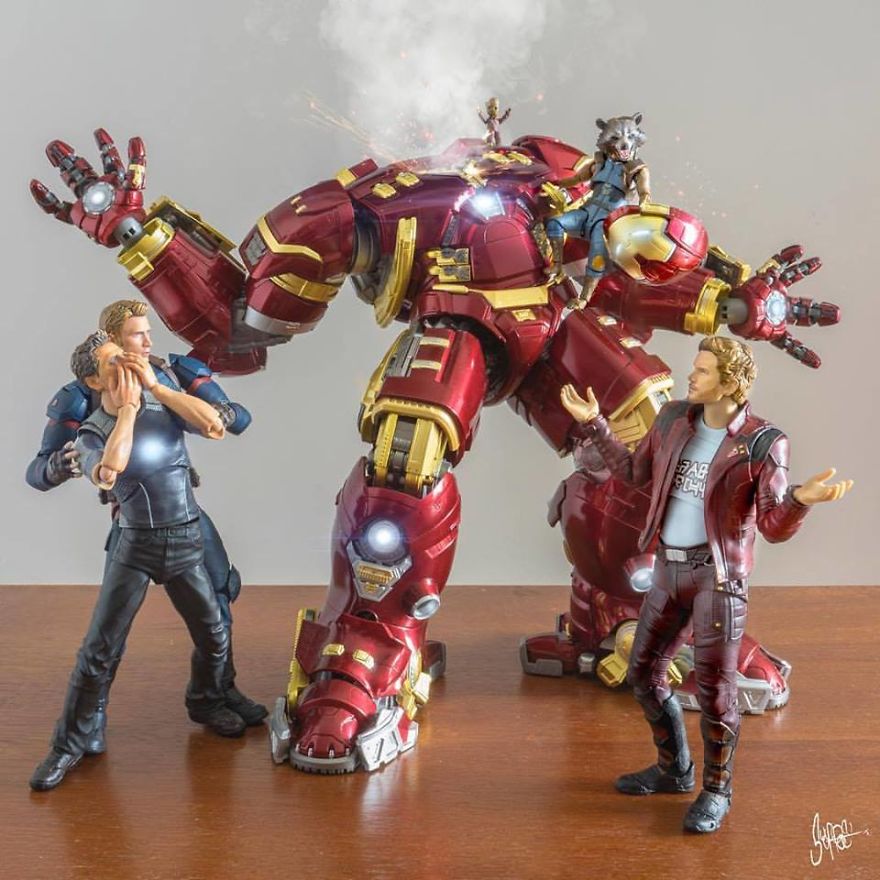 #20 Don't Be Too Proud Of This Technological Terror You Have Constructed, Mr. Stark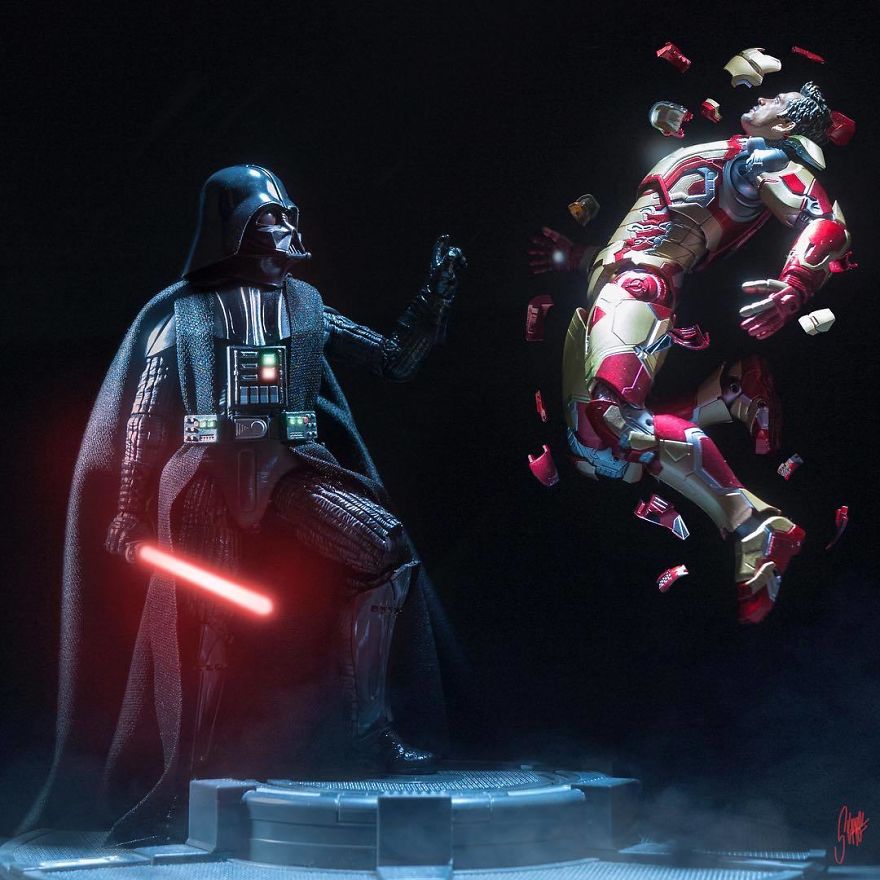 #21 Seems Like It's Going To Be Another Busy Week At Stark Labs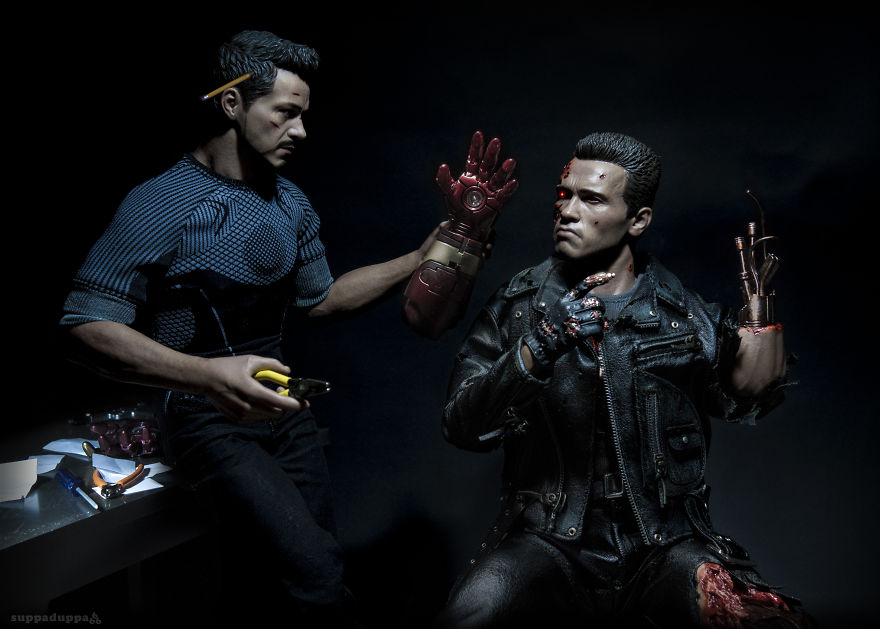 #22 A Day At The Park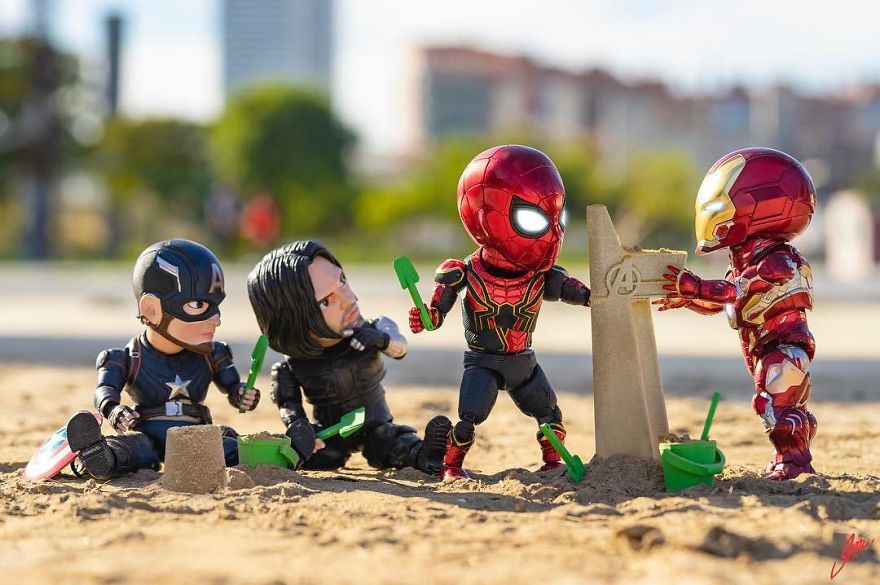 #23 Merry Christmas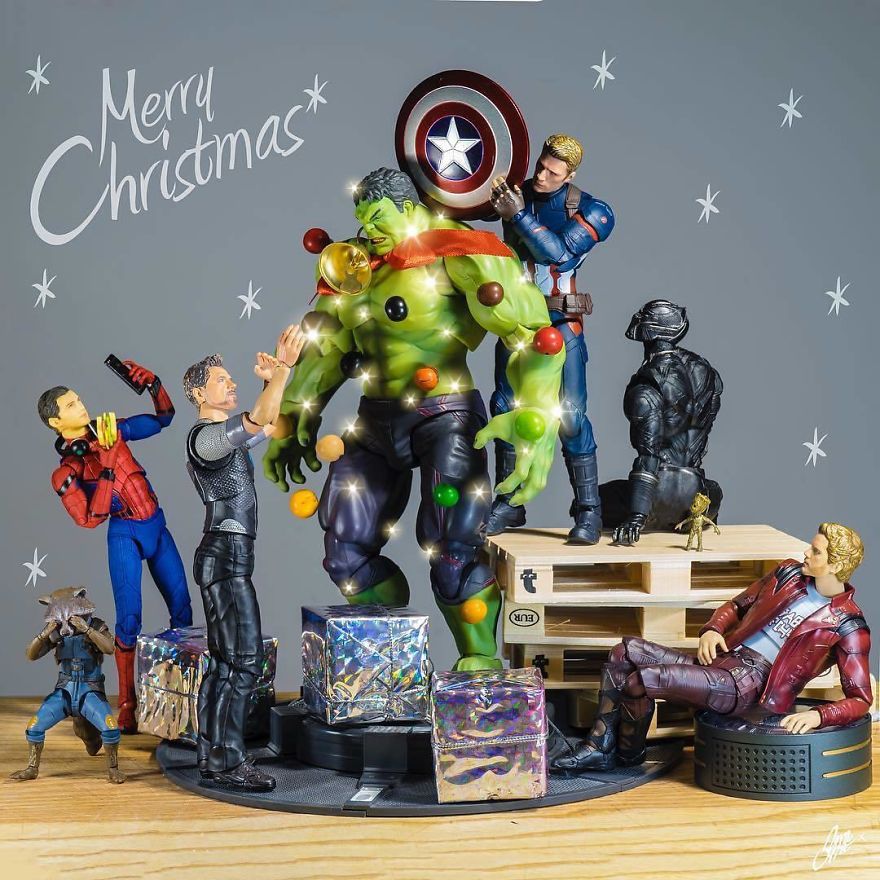 #24 Avengers Of The Galaxy? Groot Joining Stark's Side On The Upcoming Civil War? Whatever, The Man Makes Everything Look Cooler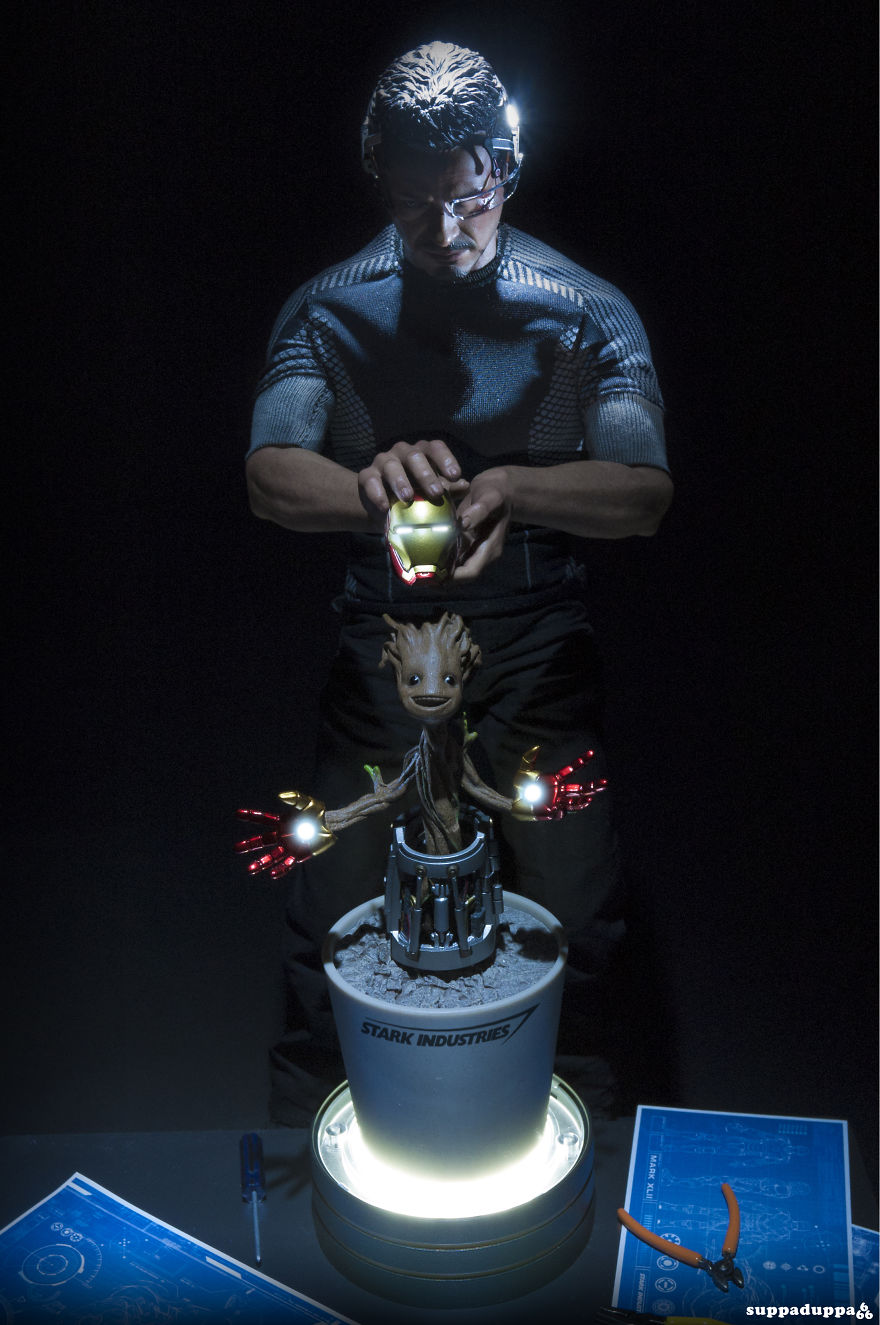 #25 Spikes Admiration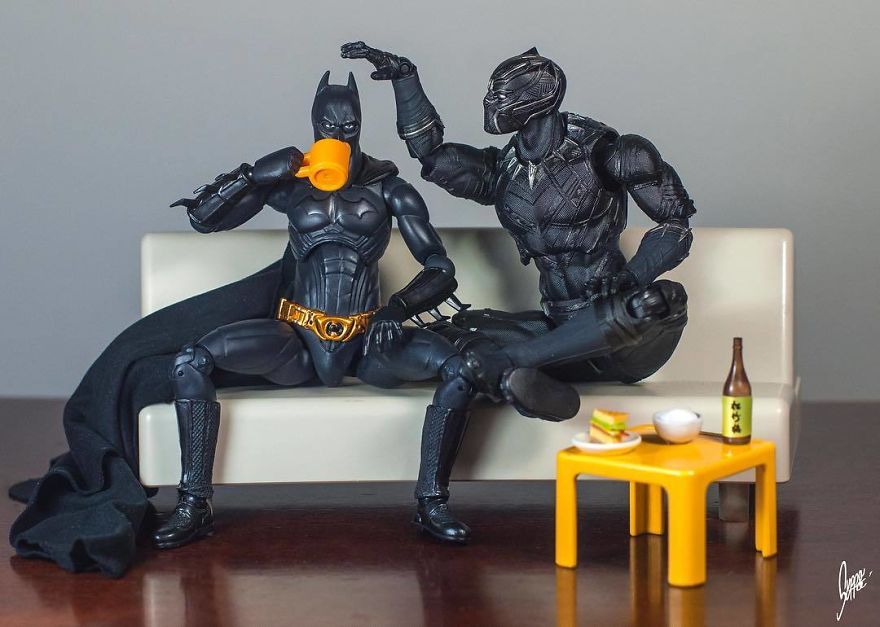 #26 When The Weekend Comes And You Have All Your Work Done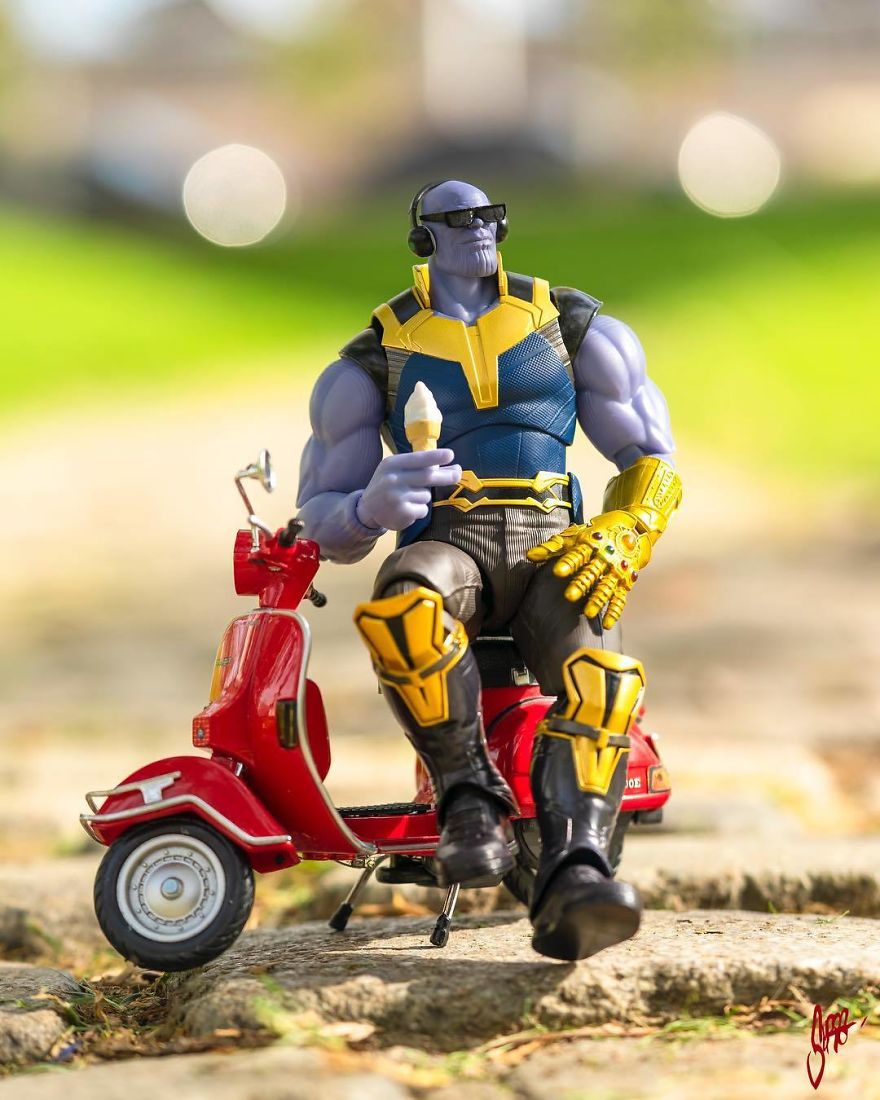 #27 Dr Banner's Endless Personality Disorders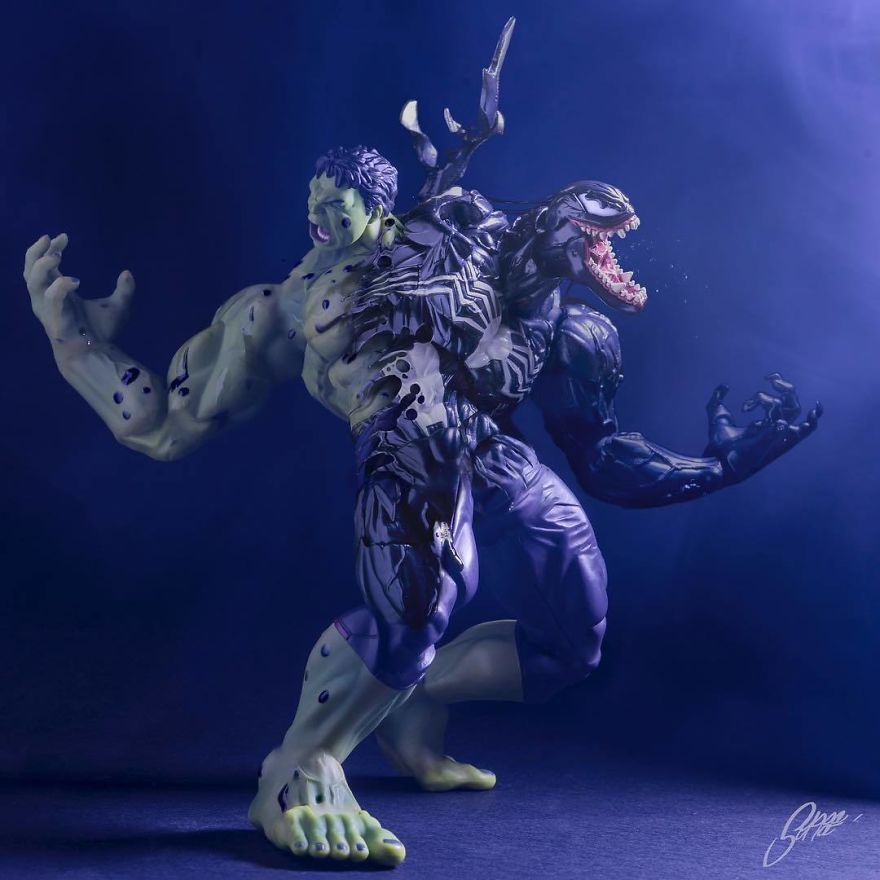 #28 When Will They Stop Behaving Like Children?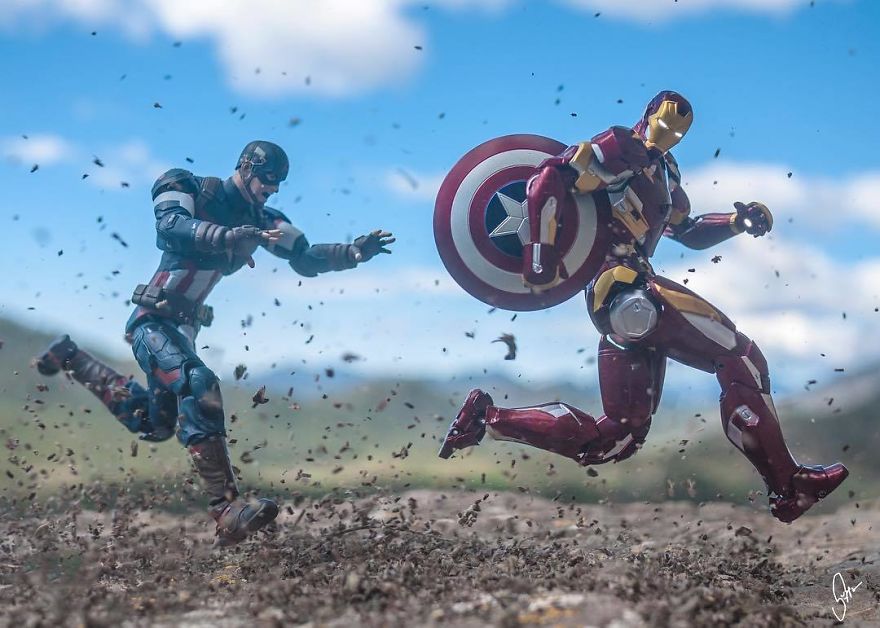 #29 They Love When The Doctor Makes A Visit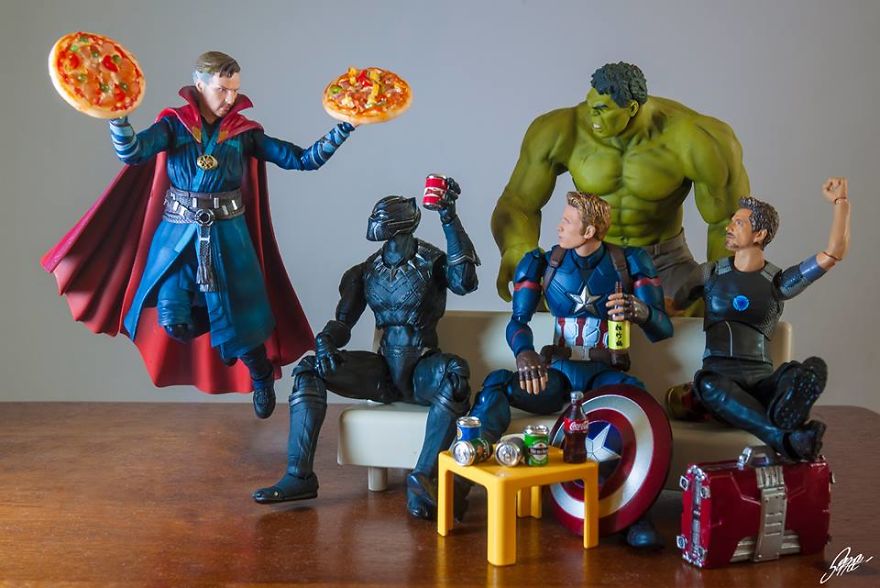 #30 Alex Made New Friends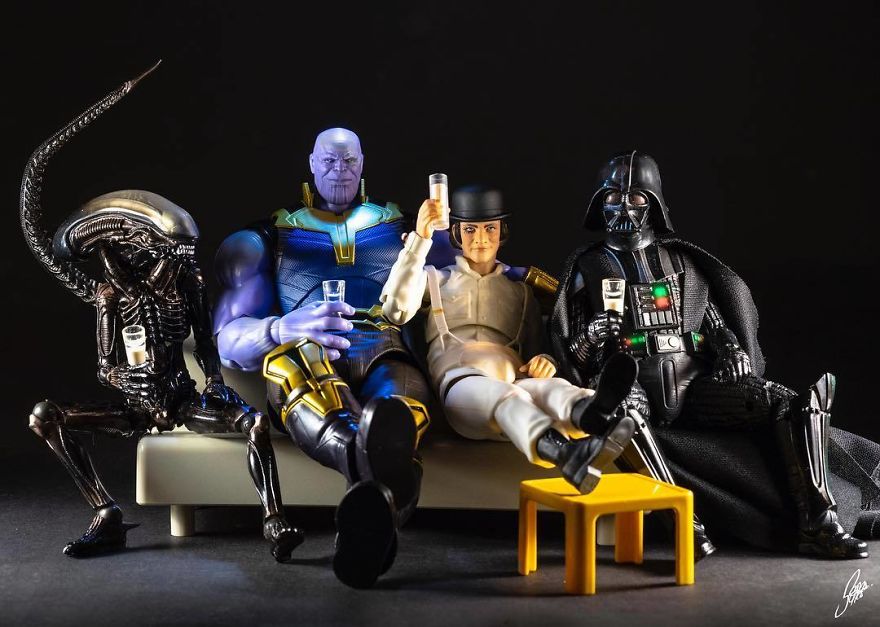 #31 Thief-E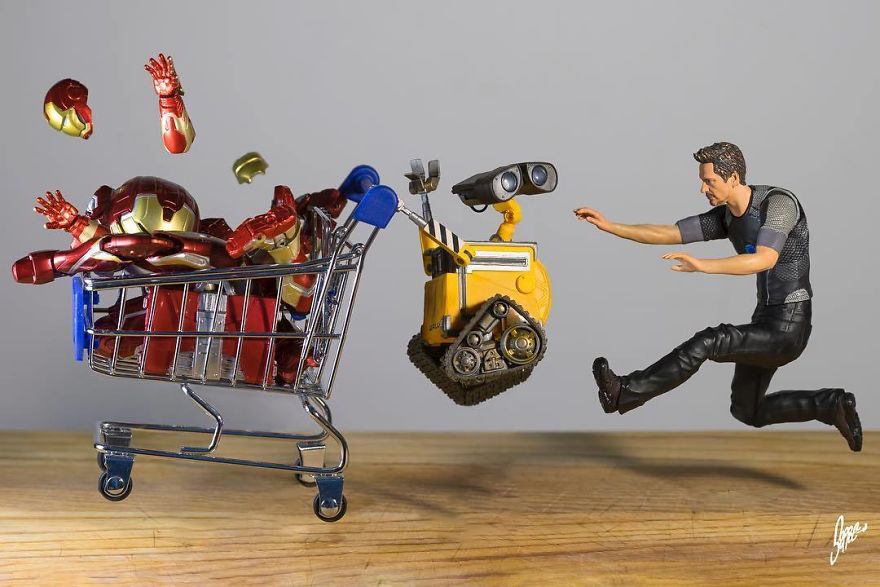 #32 Waiting For The Next Movie Can Be Exhausting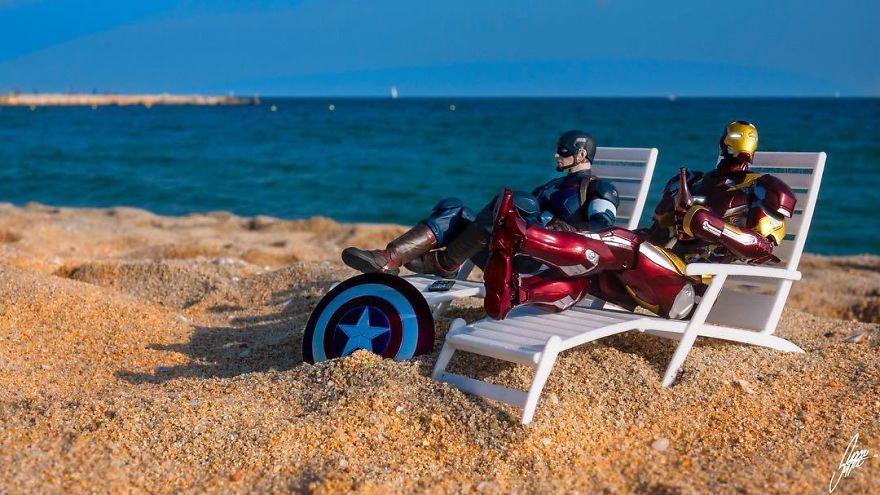 #33 Hulk Don't Wanna Hear One More Peep Out Of You!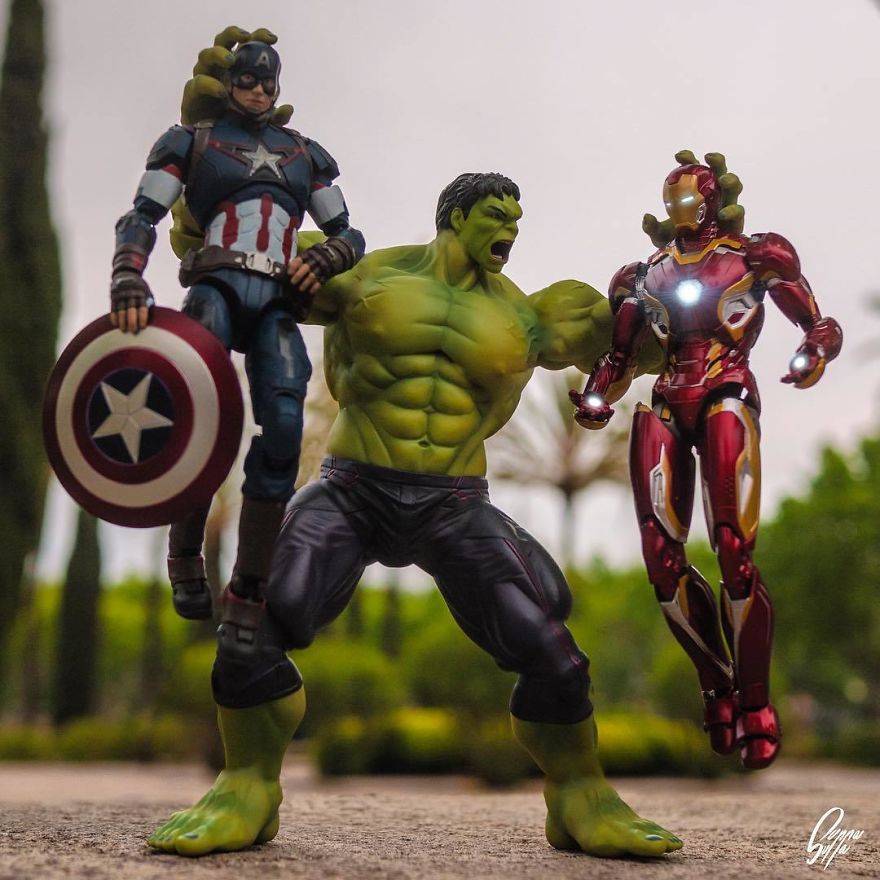 #34 Roots!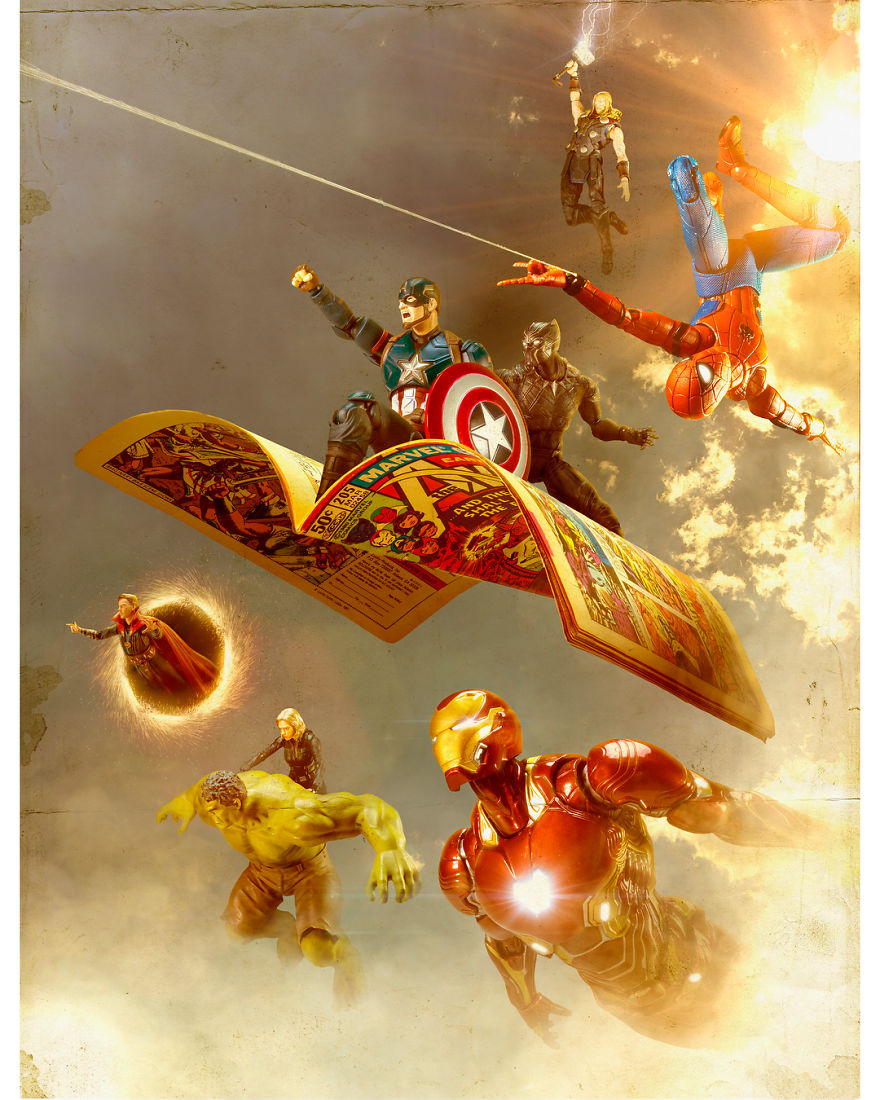 #35 Are You Pure In Heart, Tony?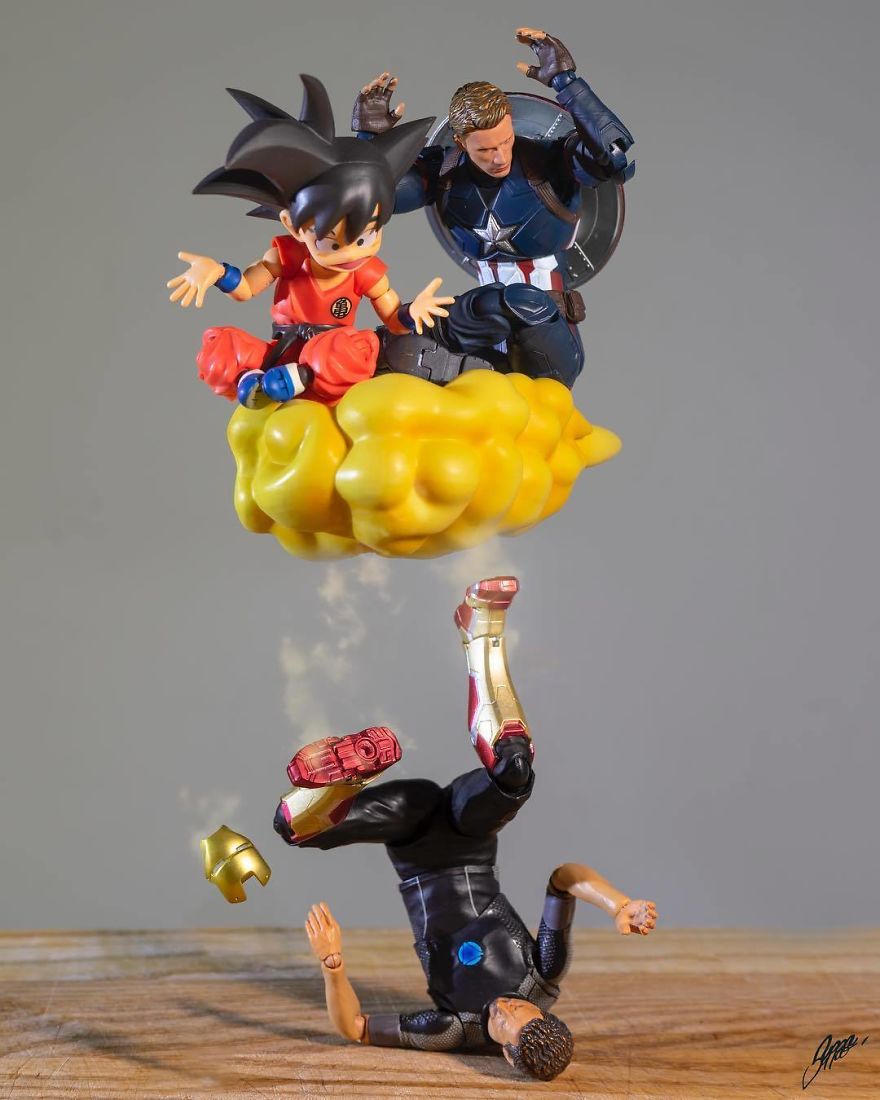 ---
Don't miss to check these articles: