I've spent 5 years creating this project called "Tiny Wasteland". The series feature miniature figures placed next to everyday objects in order to create the illusion of microscopic worlds. I'm actually a food photographer so the whole idea came from there. I made about 200 pictures already from this tiny world, the rest you can find on my Instagram page.
You can check previous related articles:
#1 At The Winery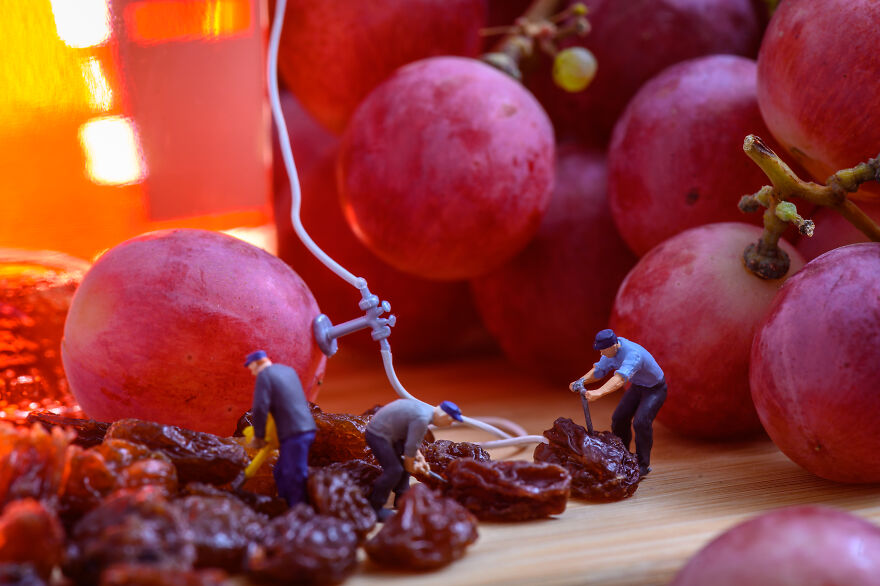 #2 Drying Prosciutto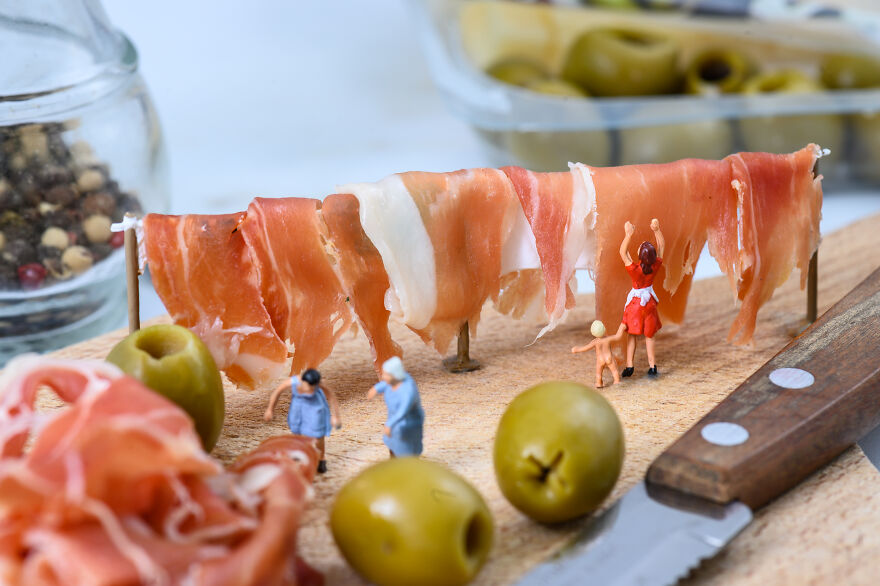 #3 Go Back To The House Lily!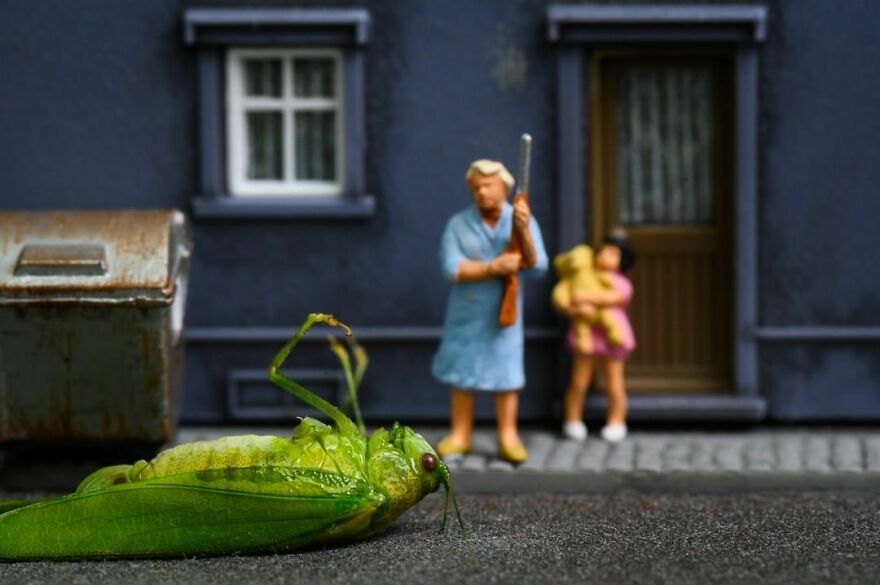 #4 The Pickle Pool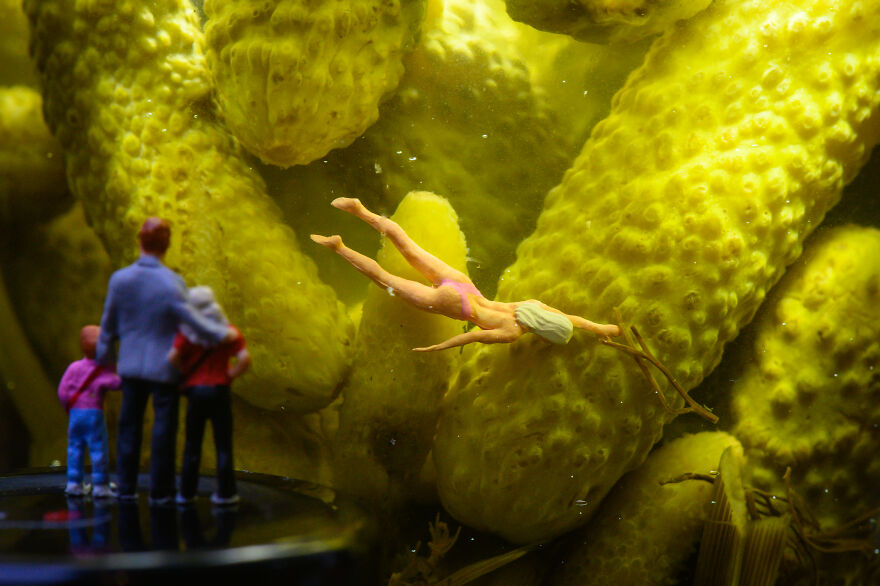 #5 Baby It's Sweet Outside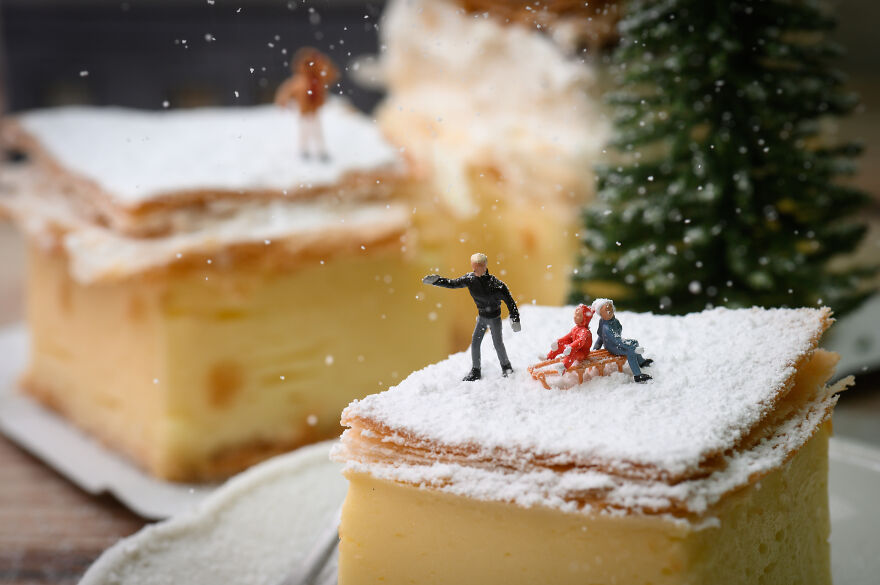 #6 The Pepper Portal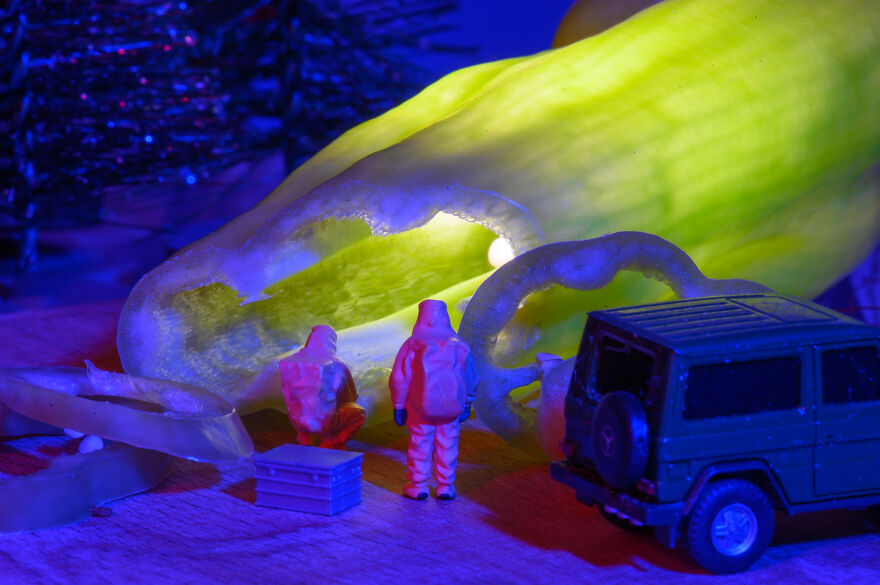 #7 Office Accident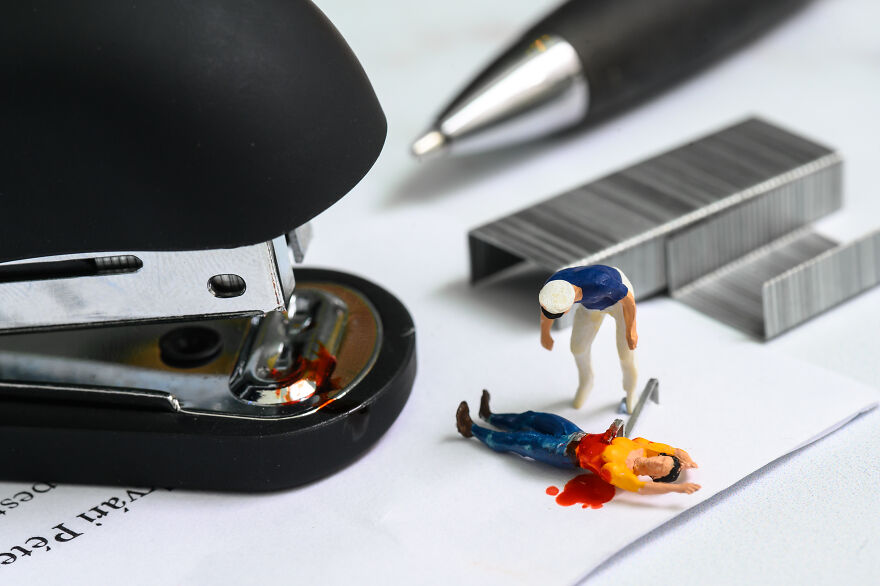 #8 In To The Broccoli Forest
#9 Cabbage Shredding Inc.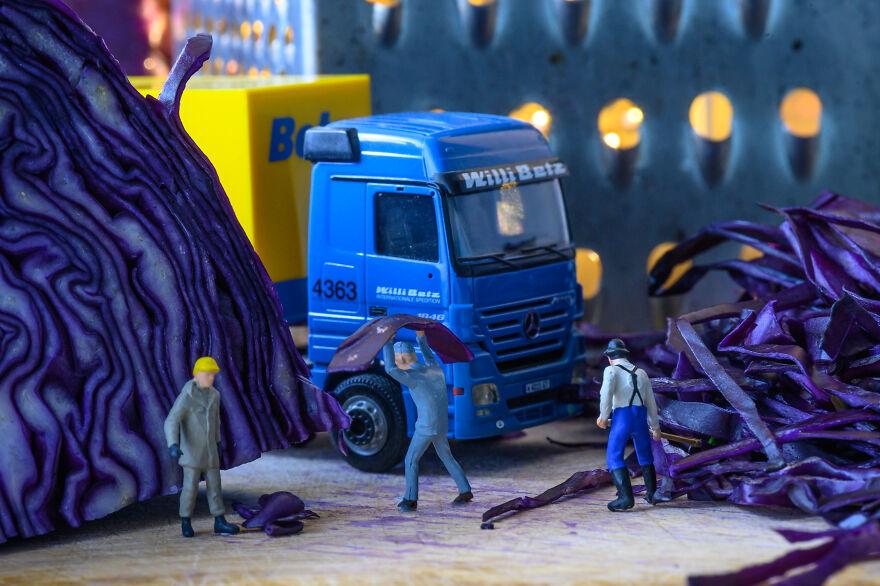 #10 Man Trap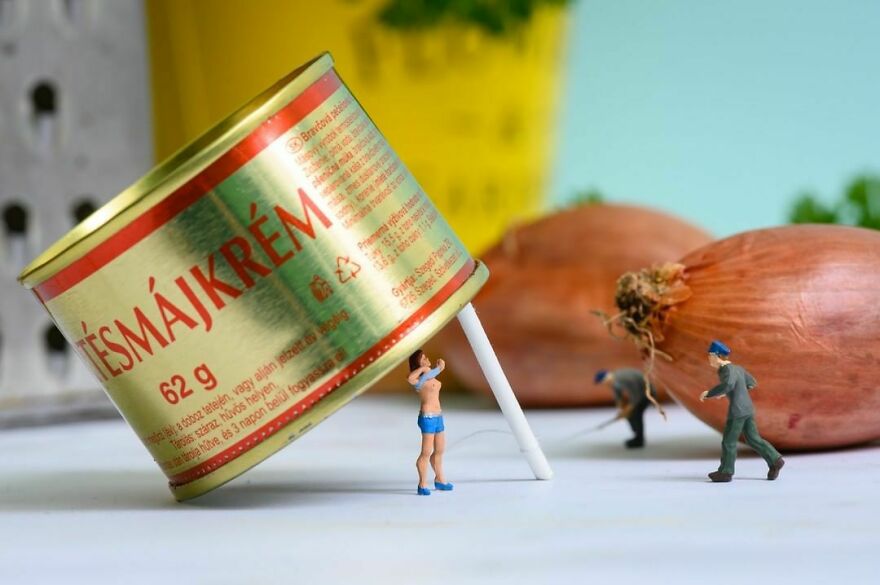 #11 Fresh Breath After Death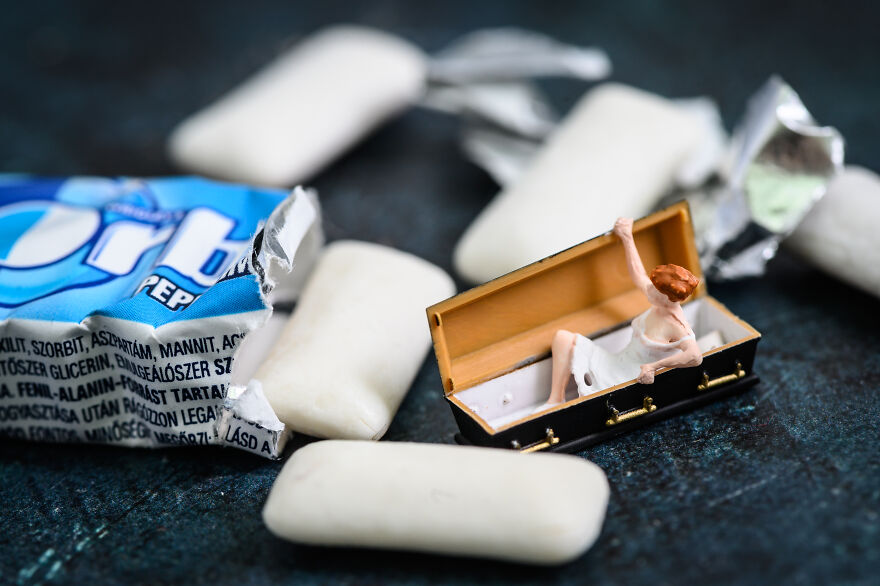 #12 Horn Flakes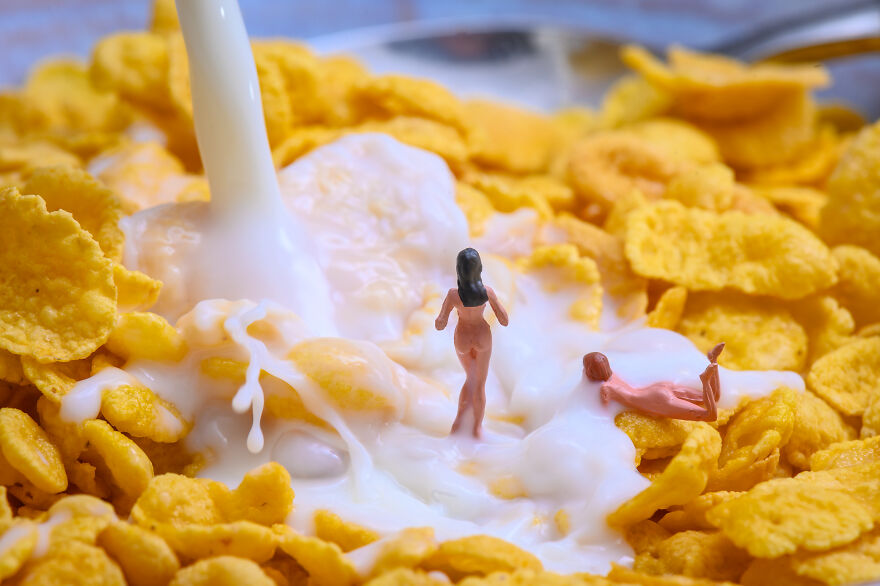 #13 Quarantine Love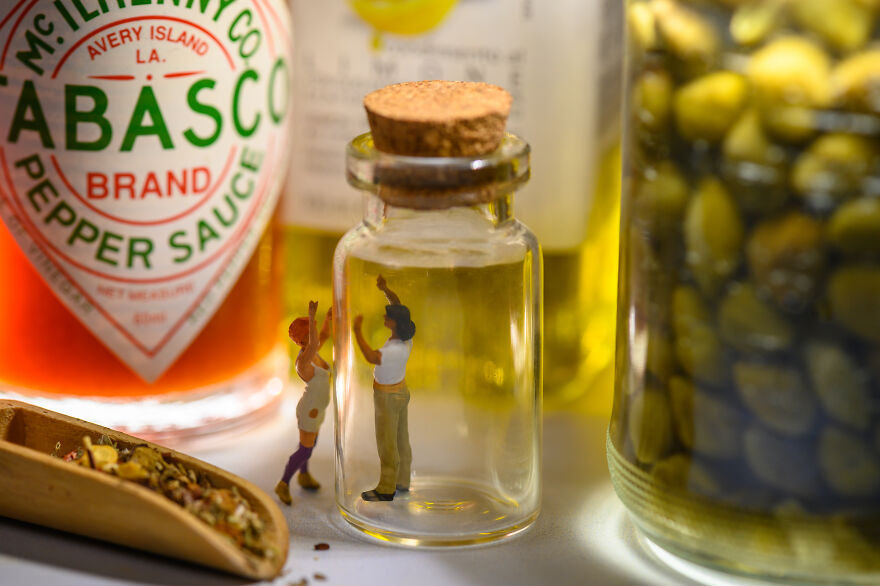 #14 Community Garden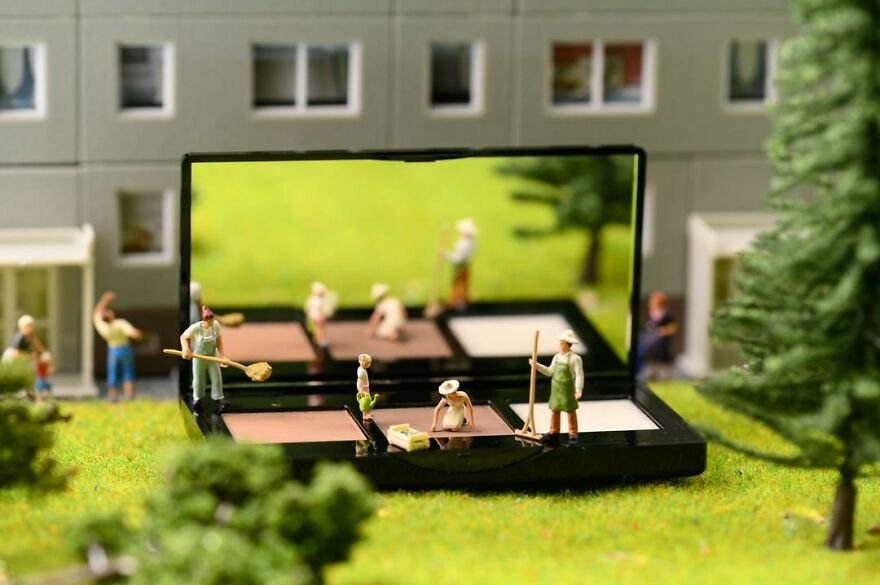 #15 Sleep Now Little One…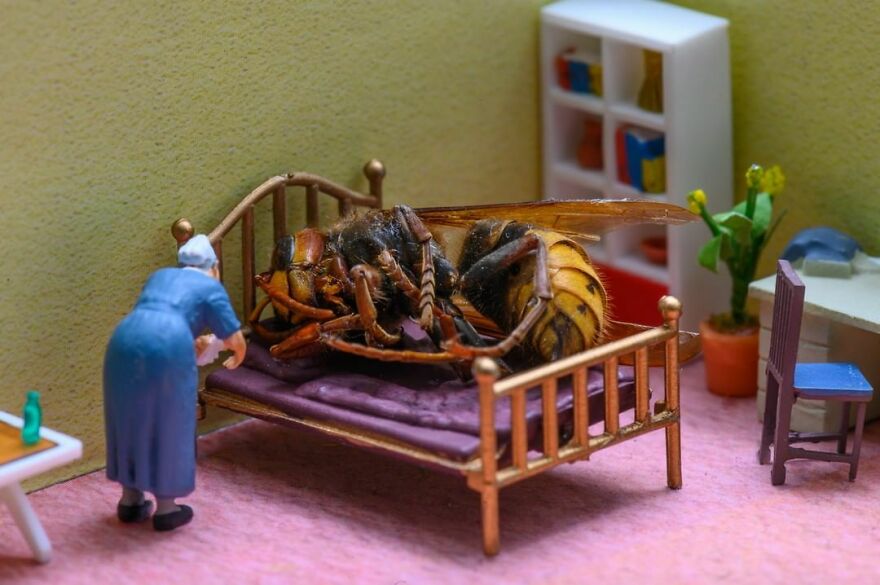 #16 Morning At The Breakfast Farm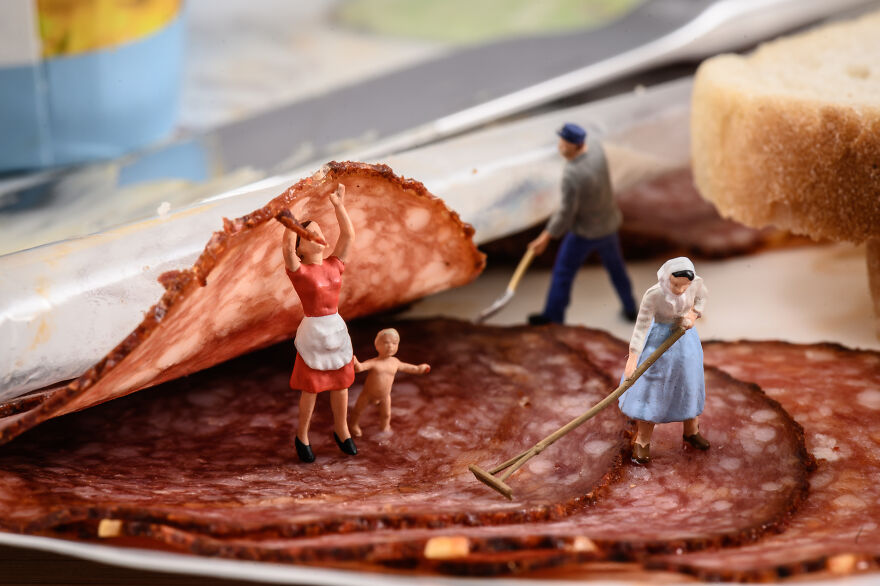 #17 Those Expensive Holes Everywhere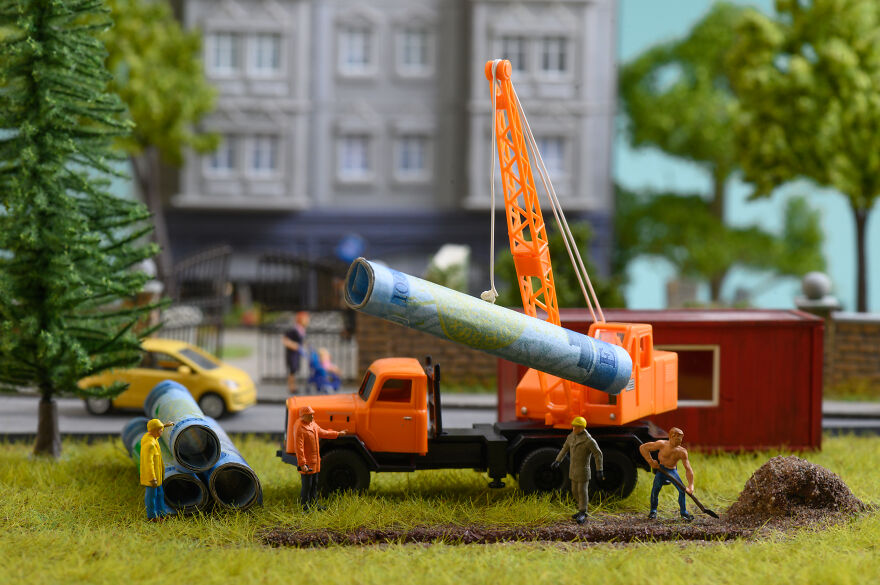 #18 Finish Your Plate Kid!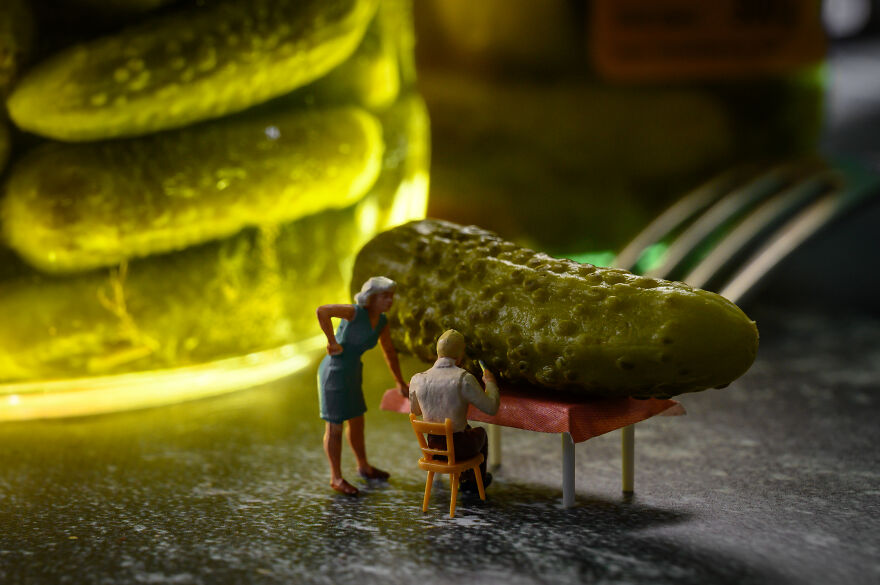 #19 You Asked For It…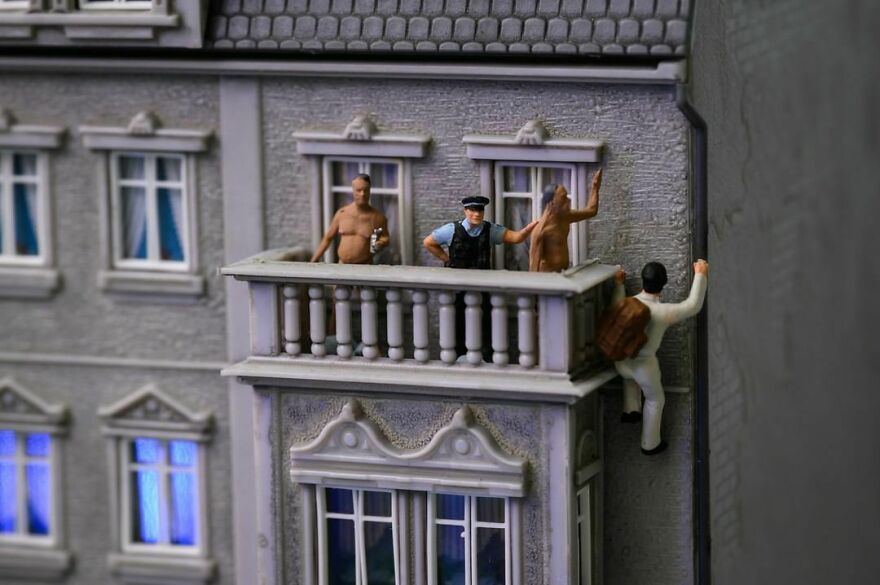 #20 Dirty Money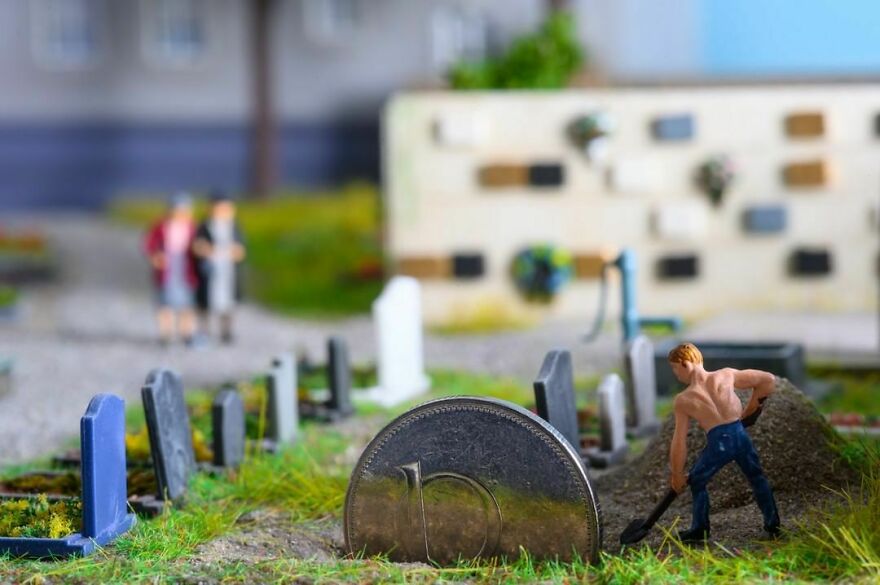 #21 Granny Dumping A Body Bag In A Herring Tin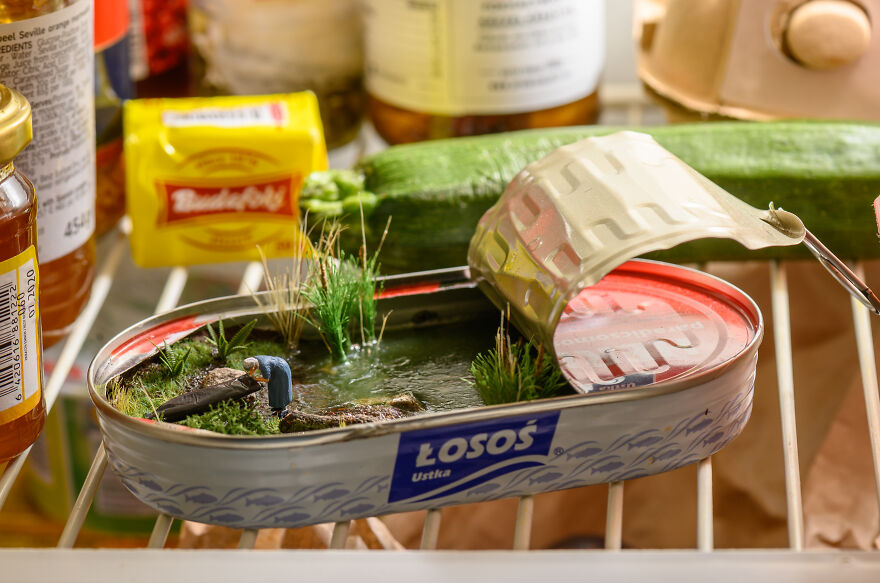 #22 The Chips Desert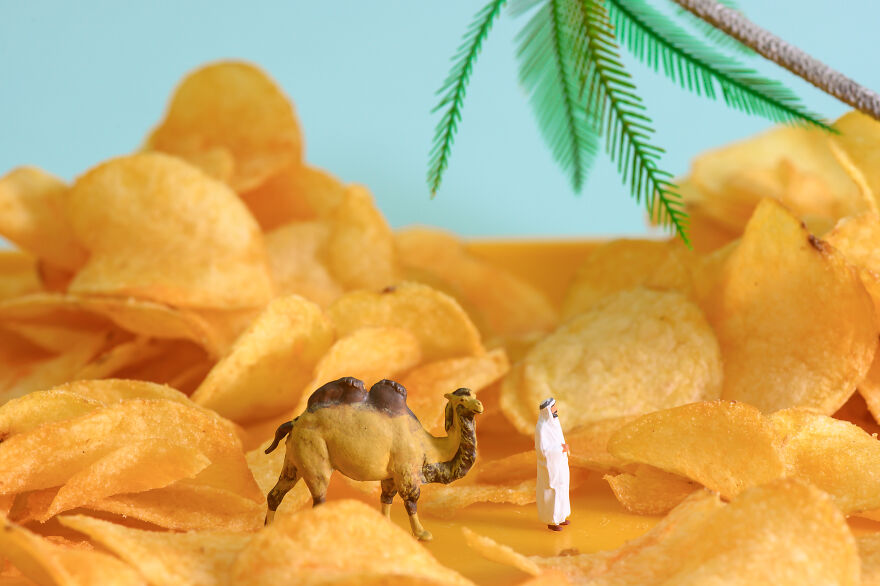 #23 It Wasn't Salmon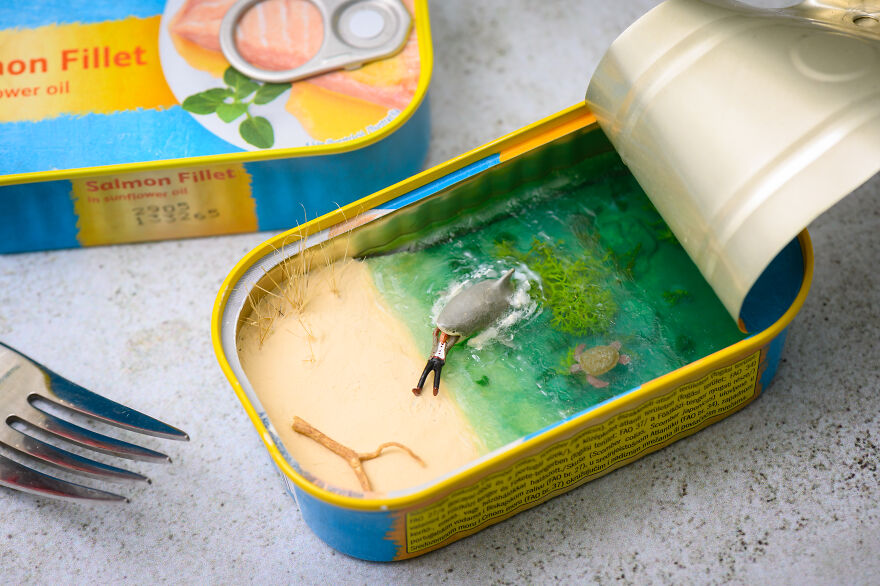 #24 The Towel Mars Sunset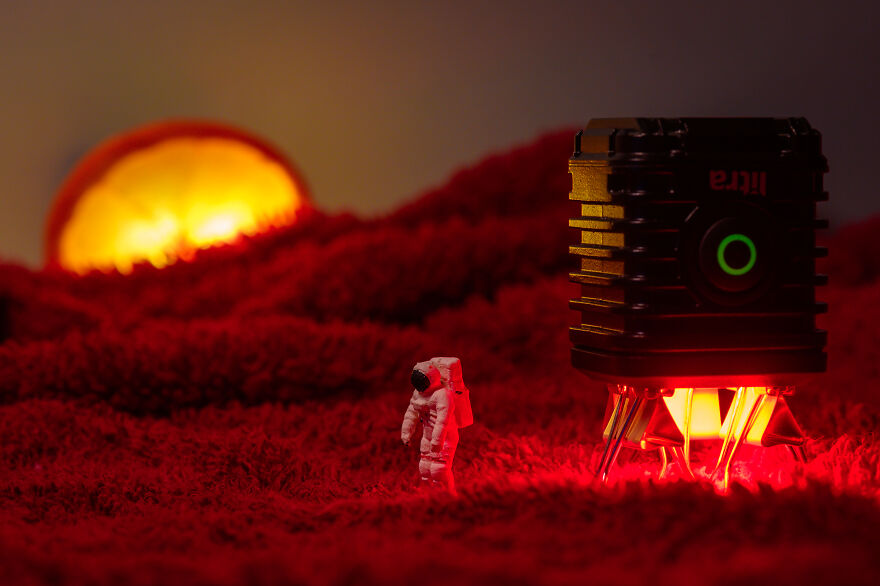 #25 Flourworm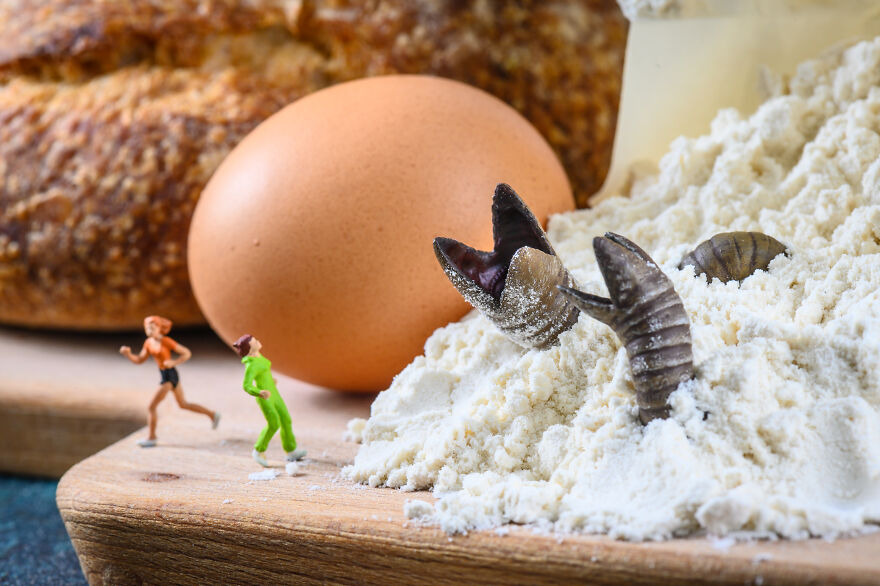 #26 Parking With A Flying Squeezer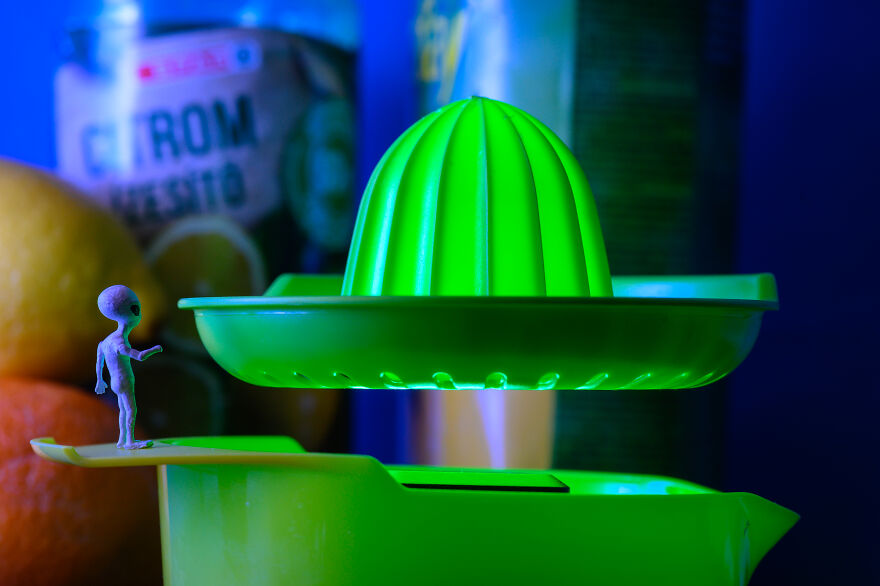 #27 Quarantine Christmas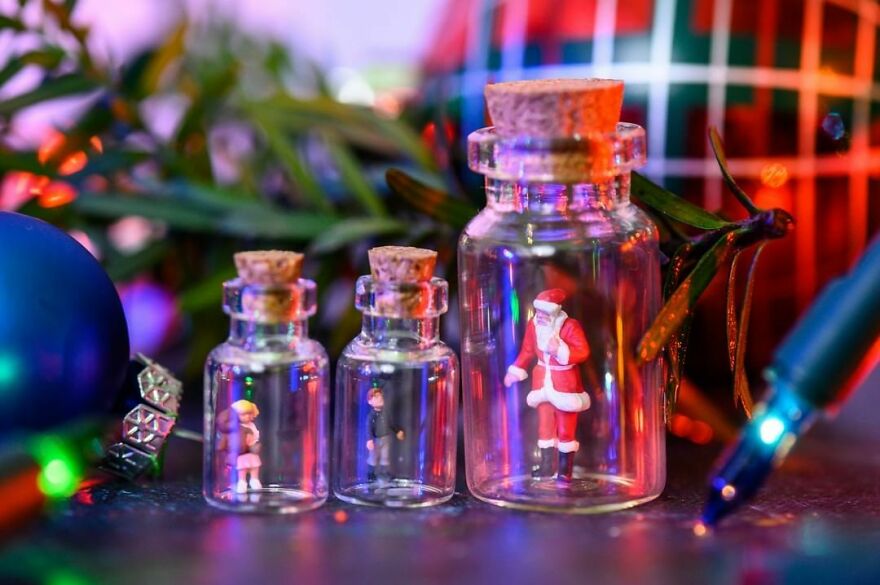 #28 The Intolerant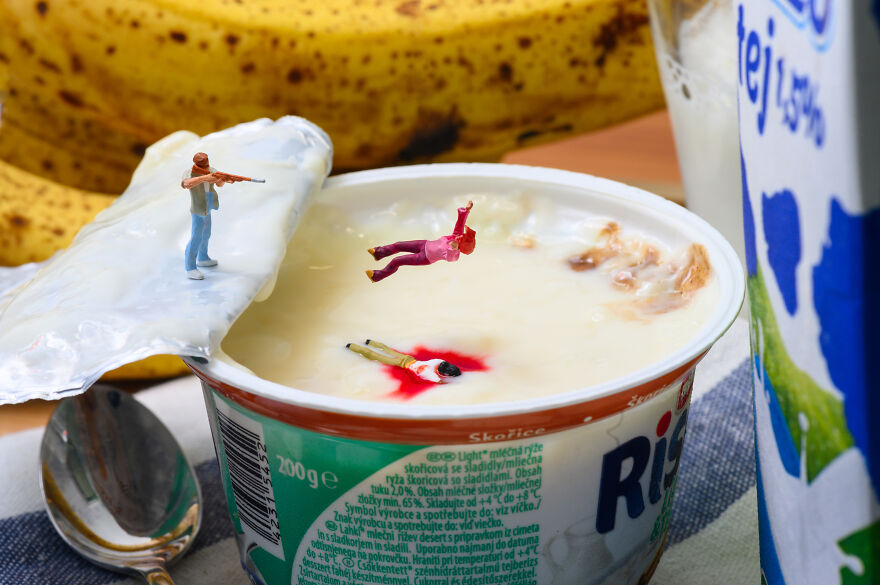 #29 The Party Killer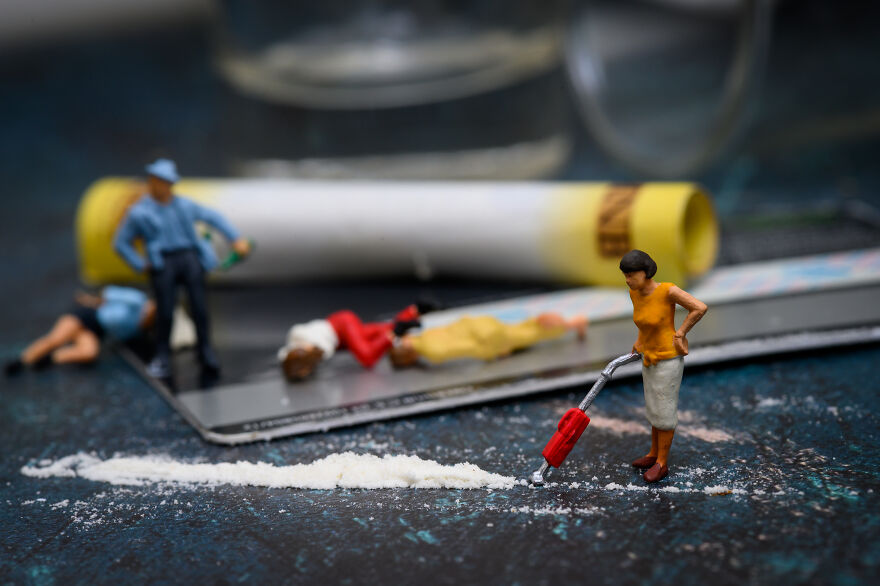 #30 Canned Kraken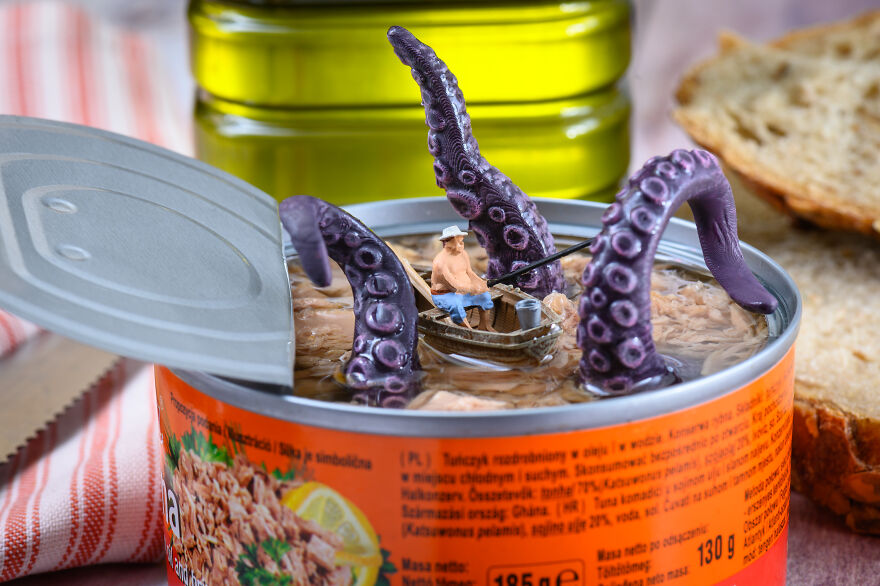 #31 Today Menu: Sesame Seed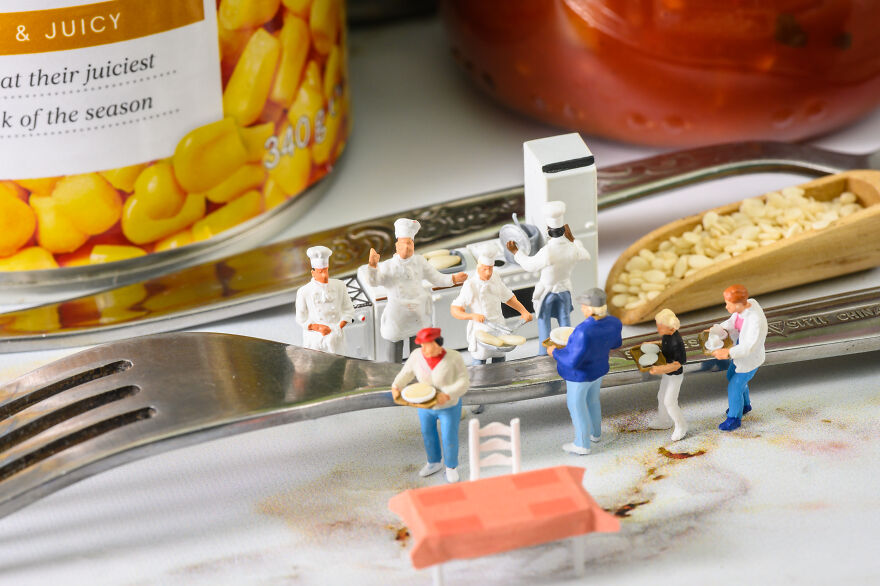 #32 Mount Romanesco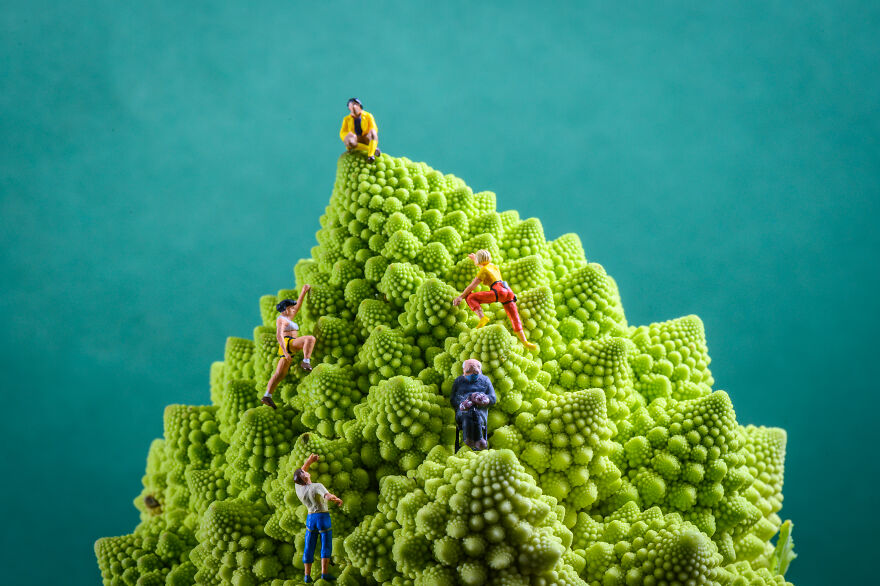 #33 Slippery Knife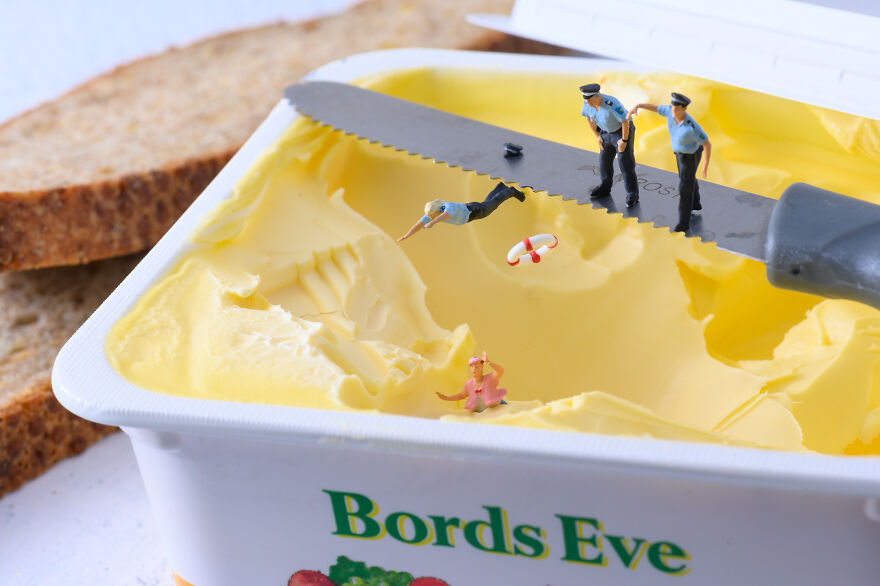 #34 Behind You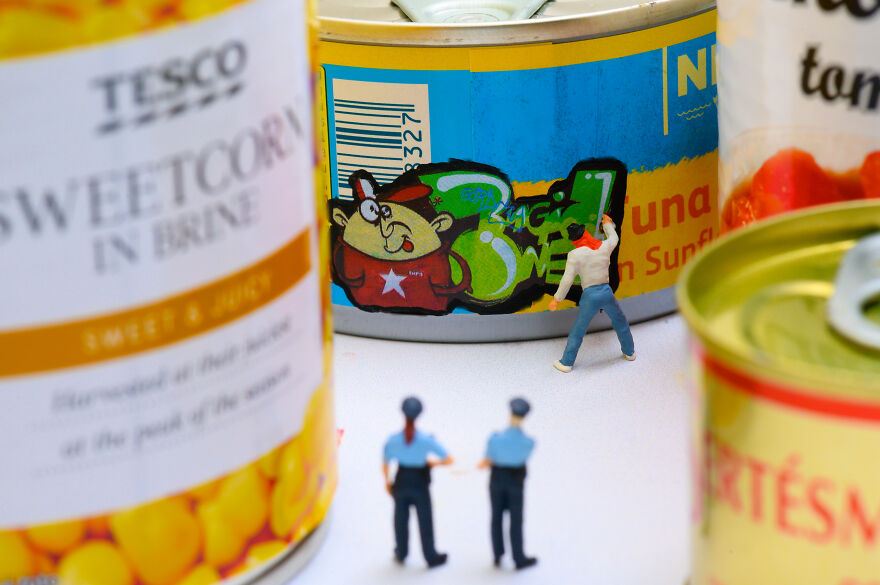 #35 Kale Valley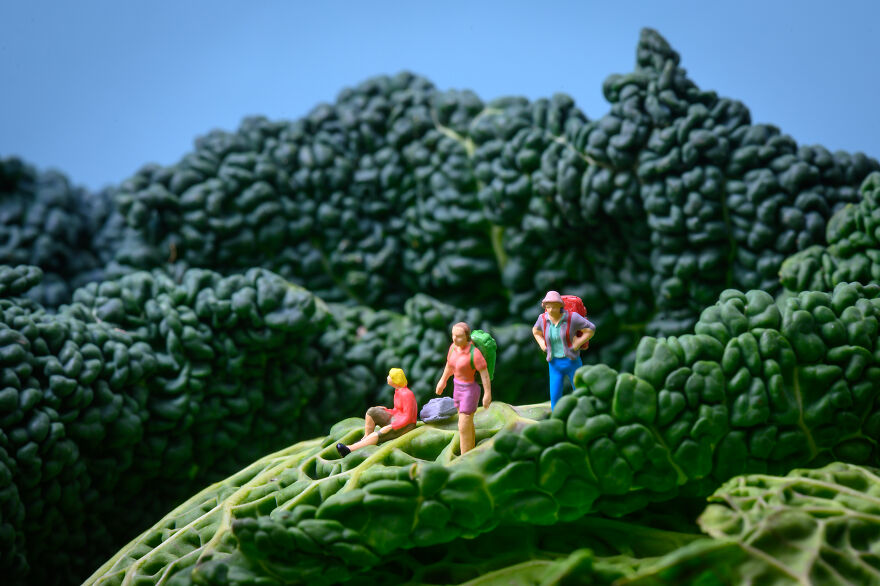 You can find Péter Csákvári on the Web:
Copyrights:
All the pictures in this post are copyrighted Péter Csákvári. Their reproduction, even in part, is forbidden without the explicit approval of the rightful owners.