During this global pandemic of COVID-19, I was stuck and bored at home just like everyone else. So, I decided to pass the time by taking photographs of my action figures and dioramas.
I have seen people using costly diorama sets, light setup, high-end devices, and lenses. But what if you don't have any of these?
This is the reason I'm sharing these photos with all of you―you can do the same thing on a small budget. Below you will find my miniature action scenes and behind the scenes that show how they were made.
I used Canon 700D, an 18-55mm lens, and a LED light.
Batman vs. Superman
Behind the scenes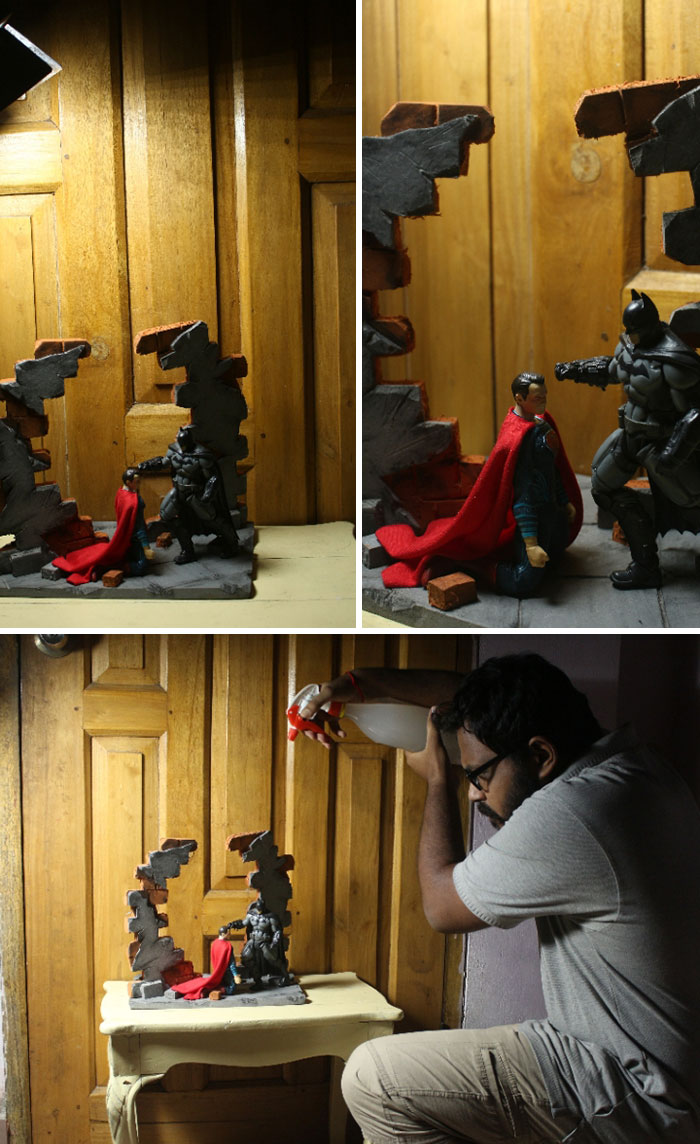 Iron Man vs. Captain America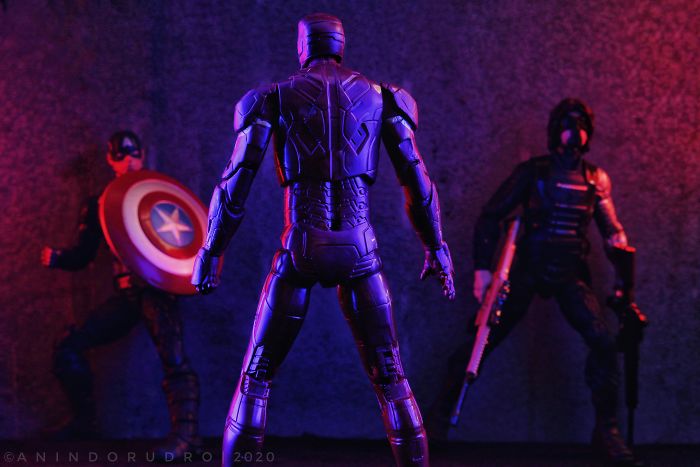 For this picture, I didn't even use any LED light. I used the slow shutter mode and blue and red wallpapers to get a dramatic effect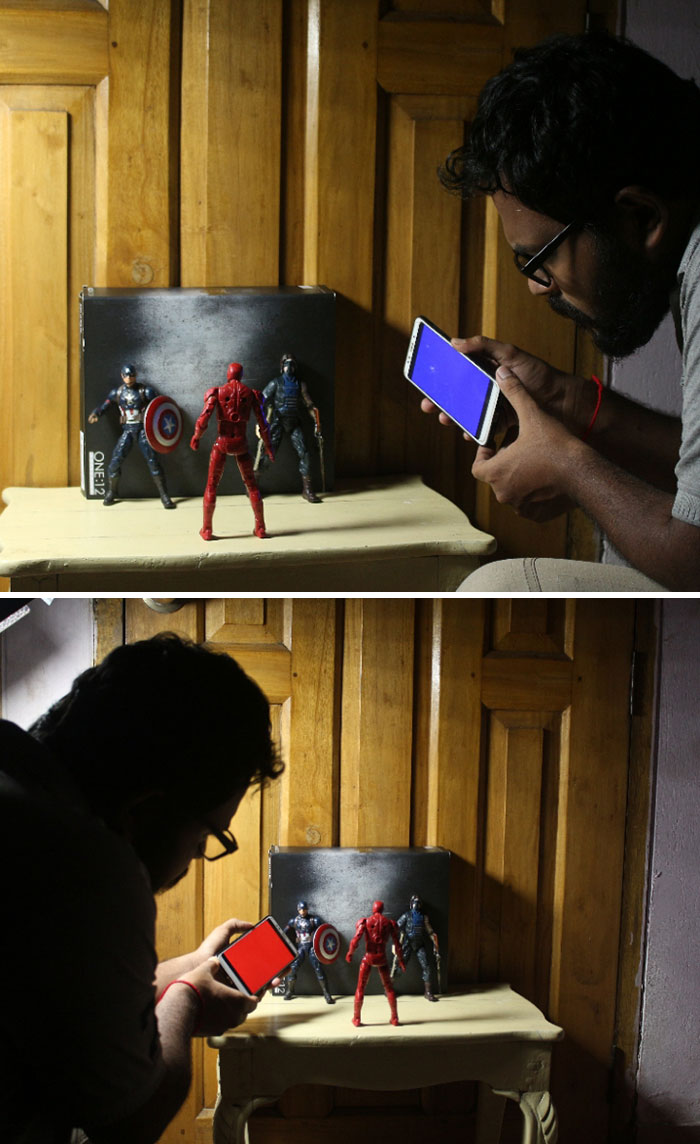 Wonder Woman vs. Thanos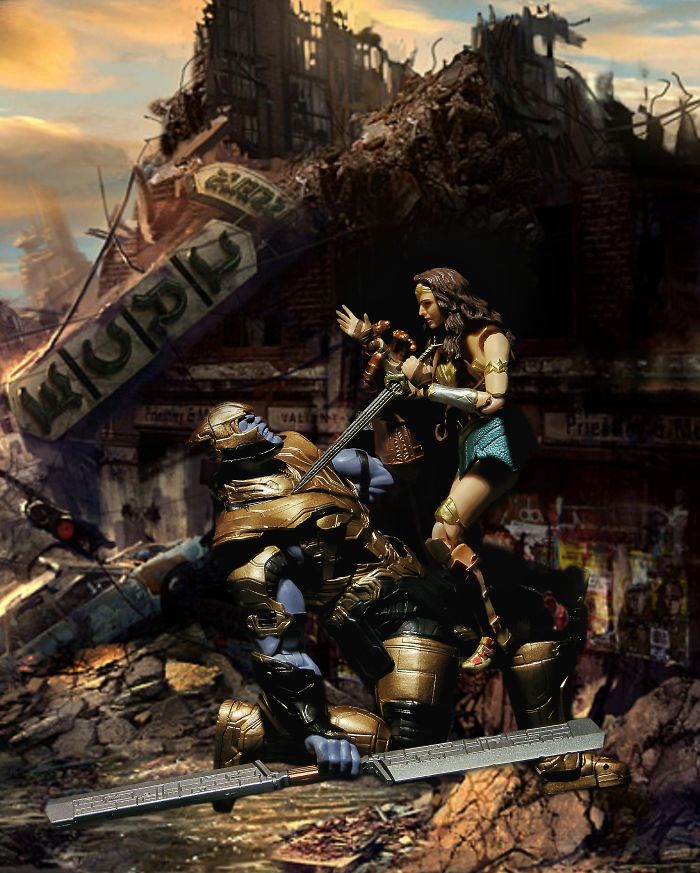 Manipulation time! For this picture, I used a single LED light and some black paper as a backdrop. After that, I added a suitable background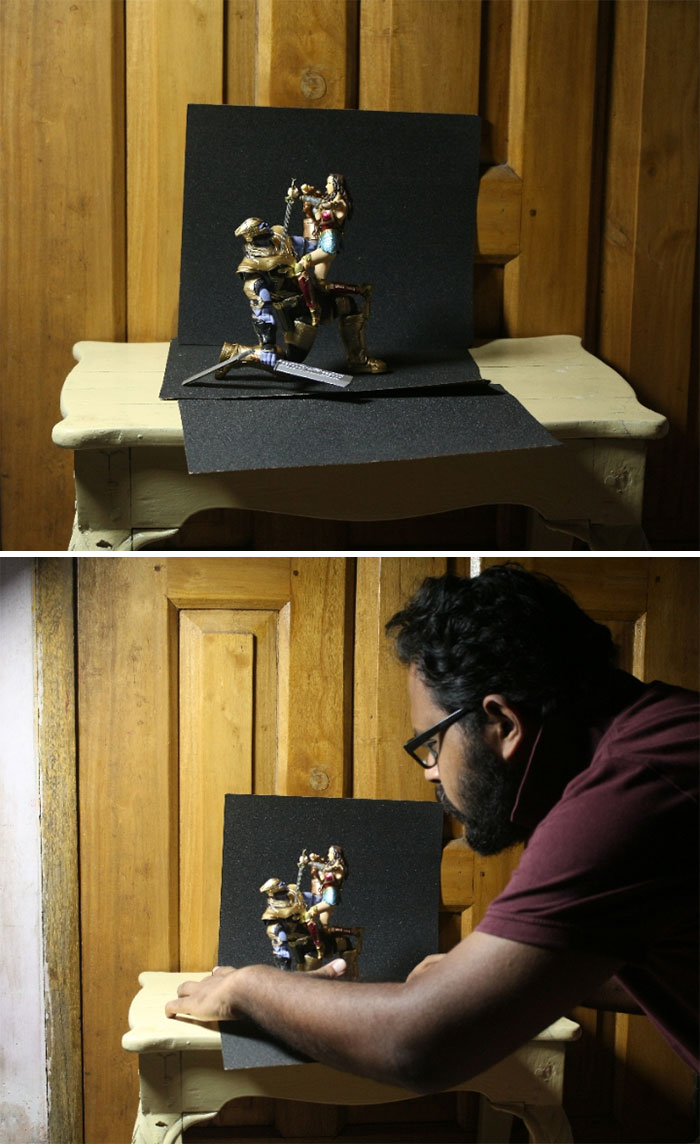 Thanos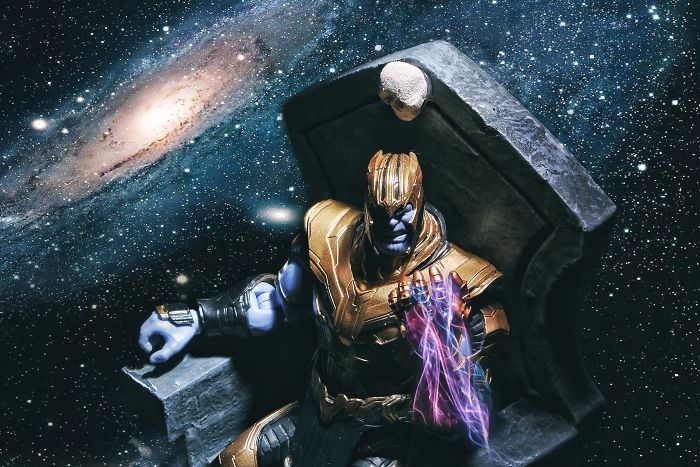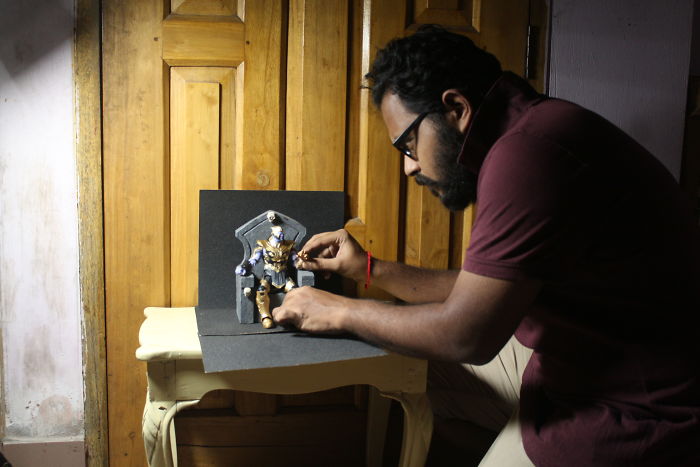 Angry Superman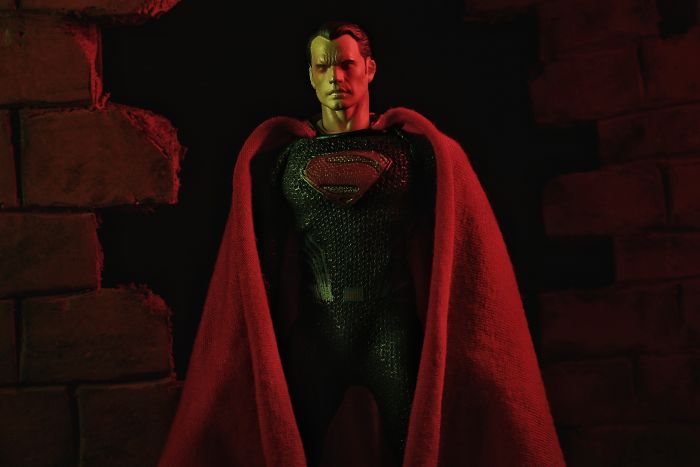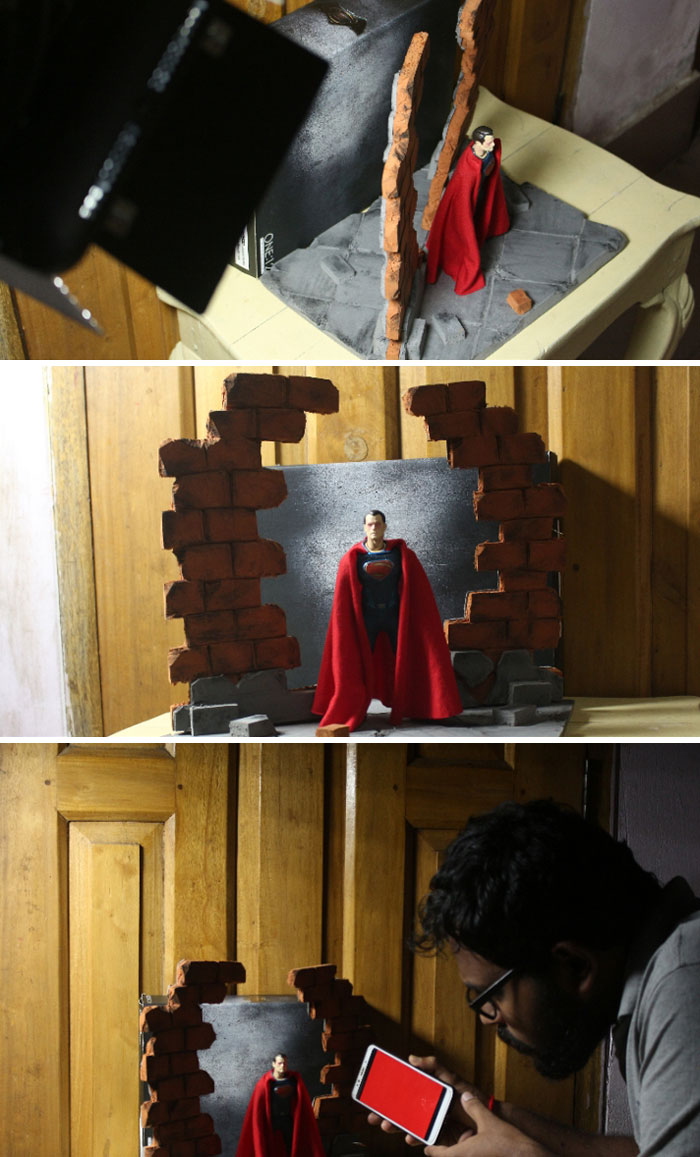 Here are more of my miniature action scenes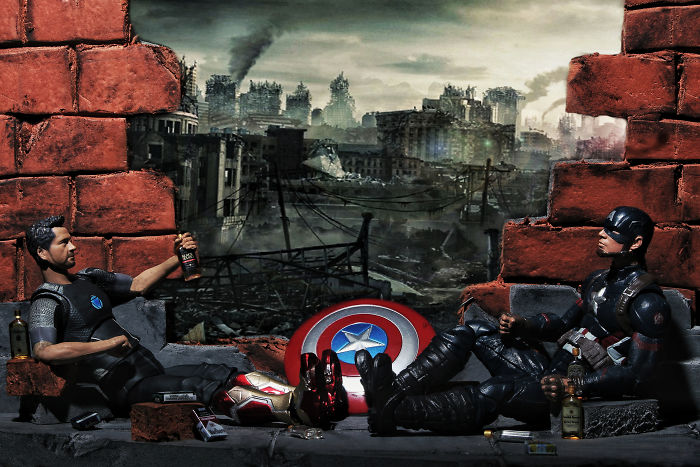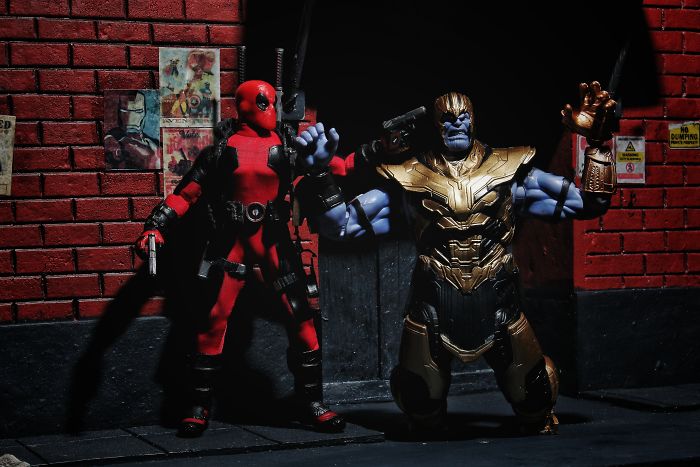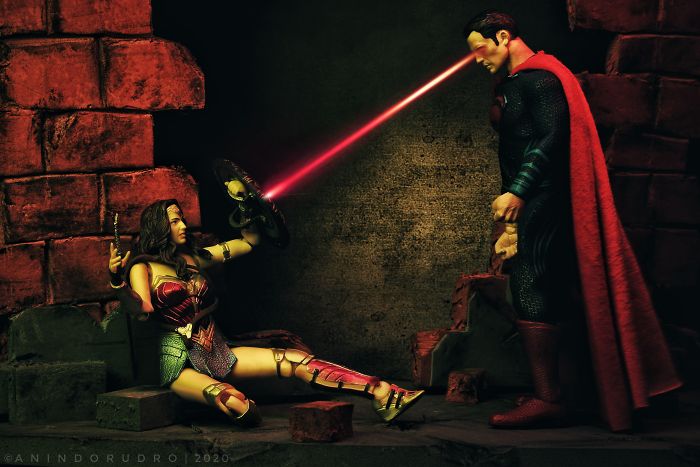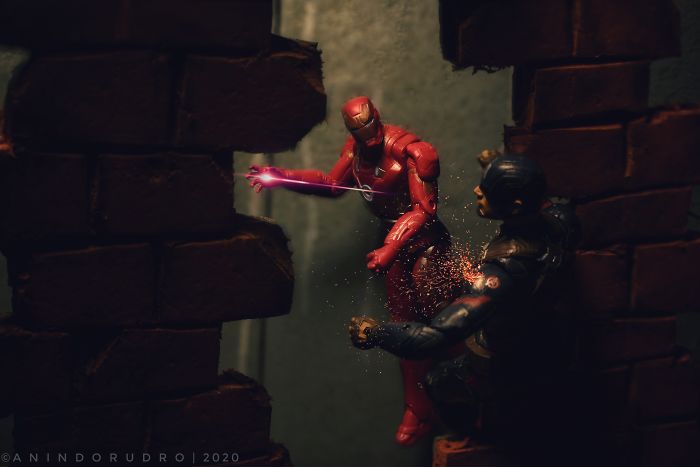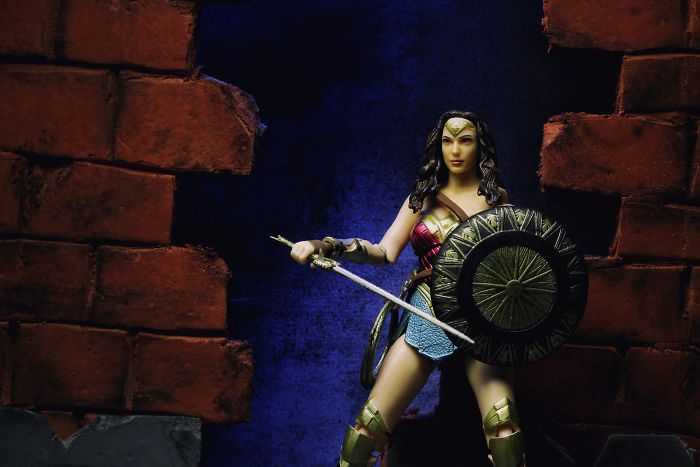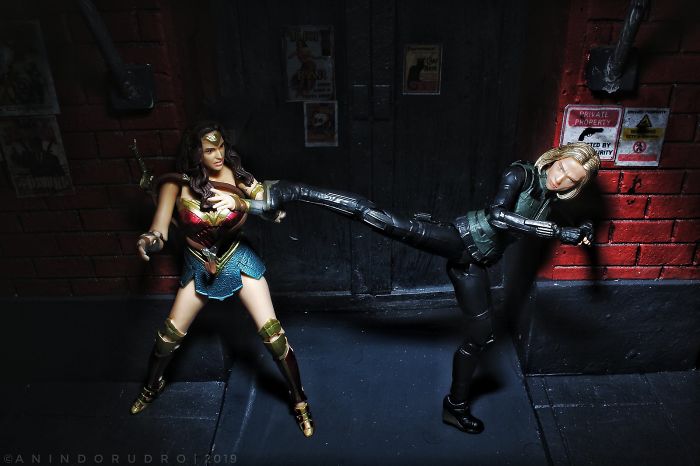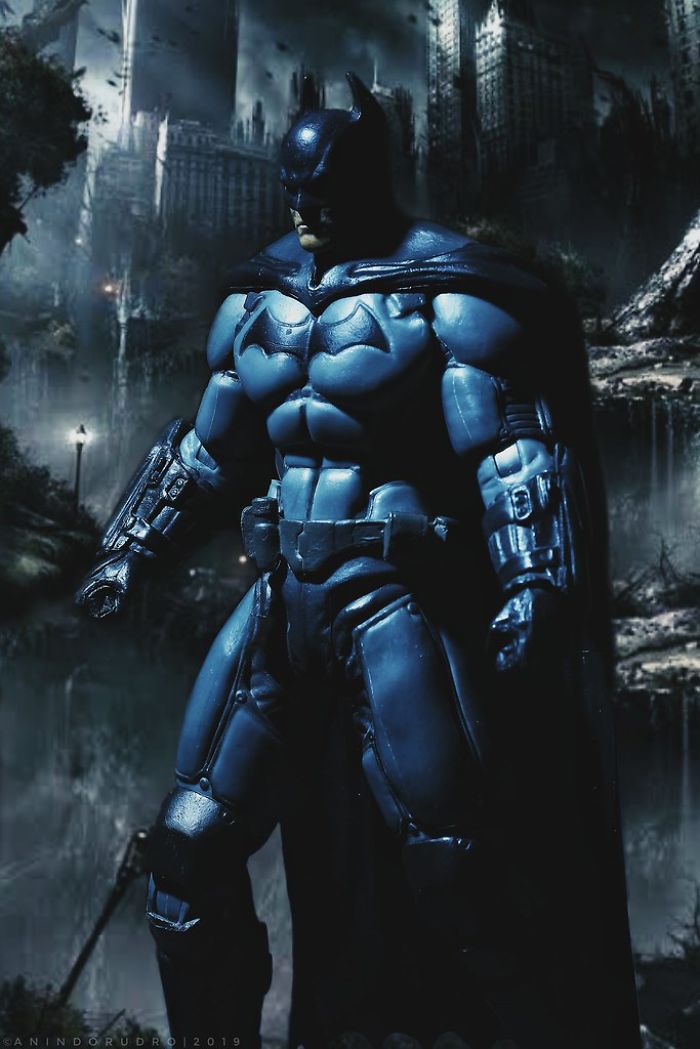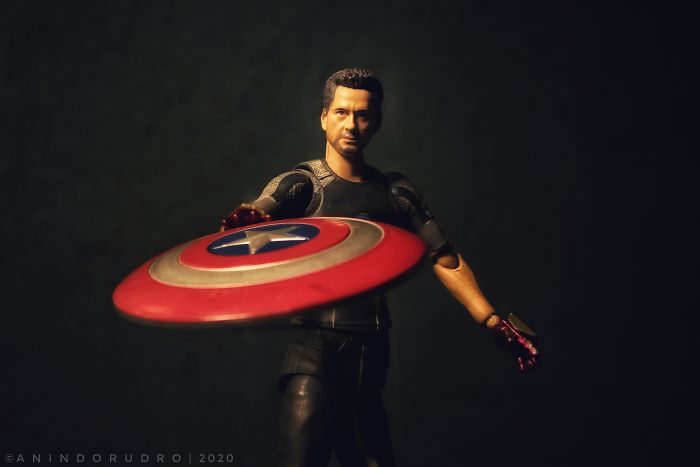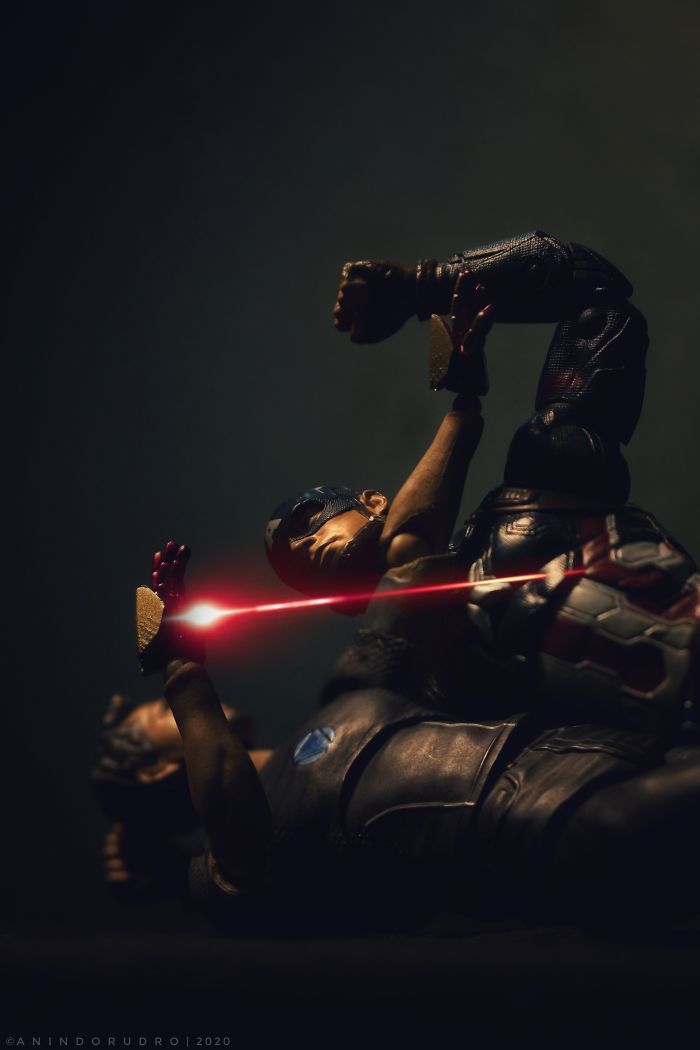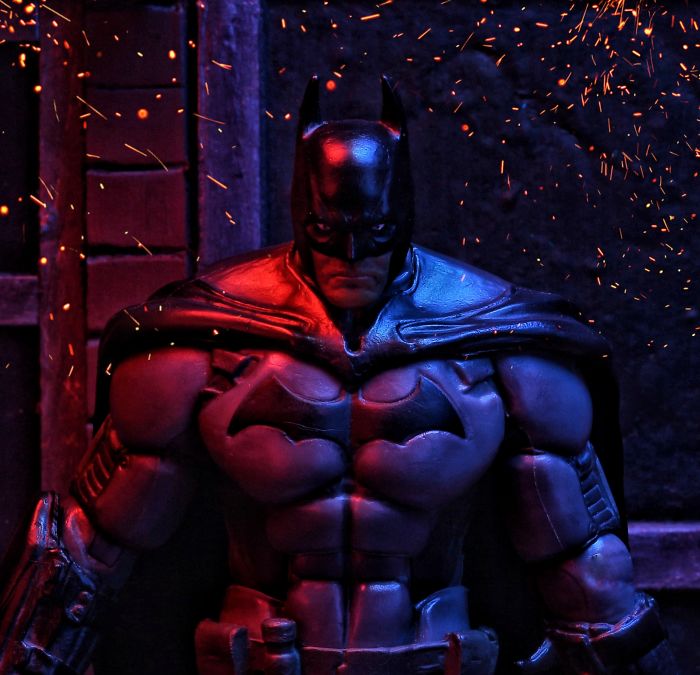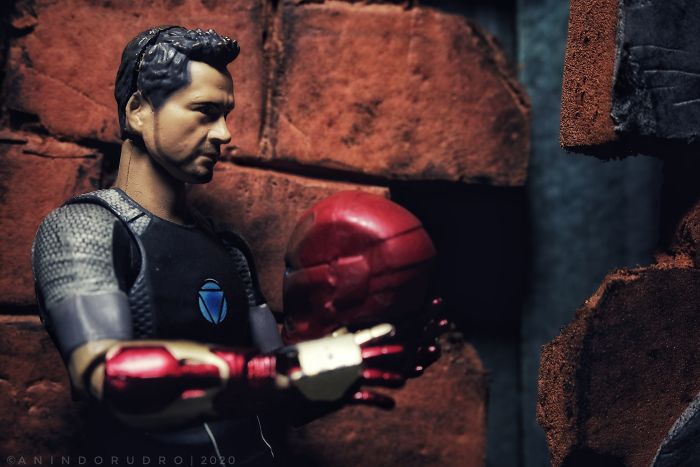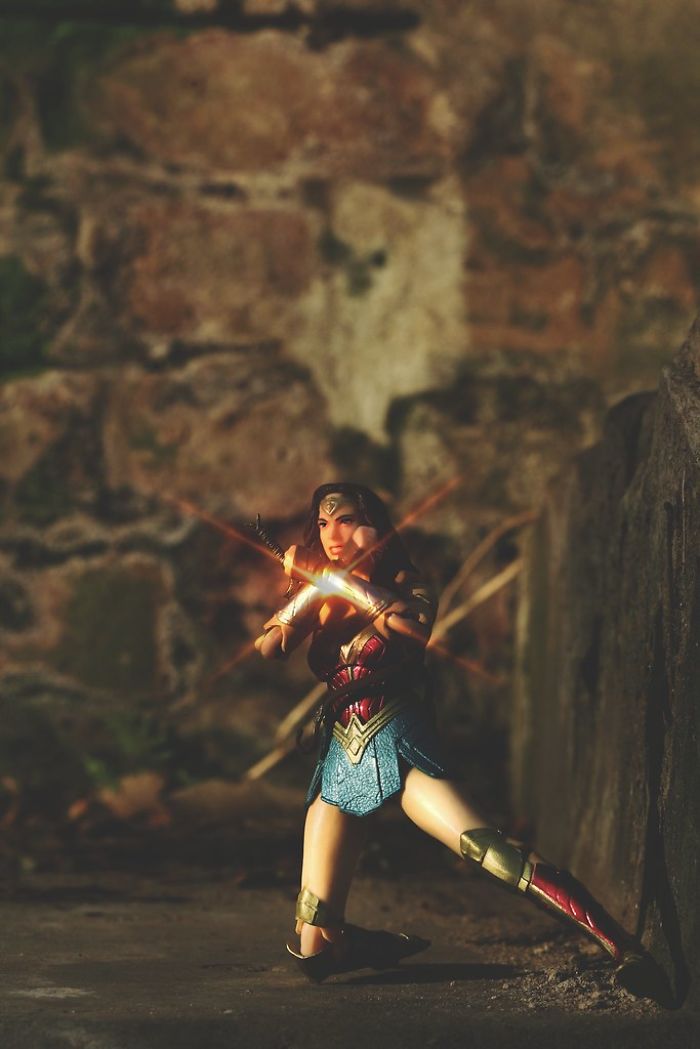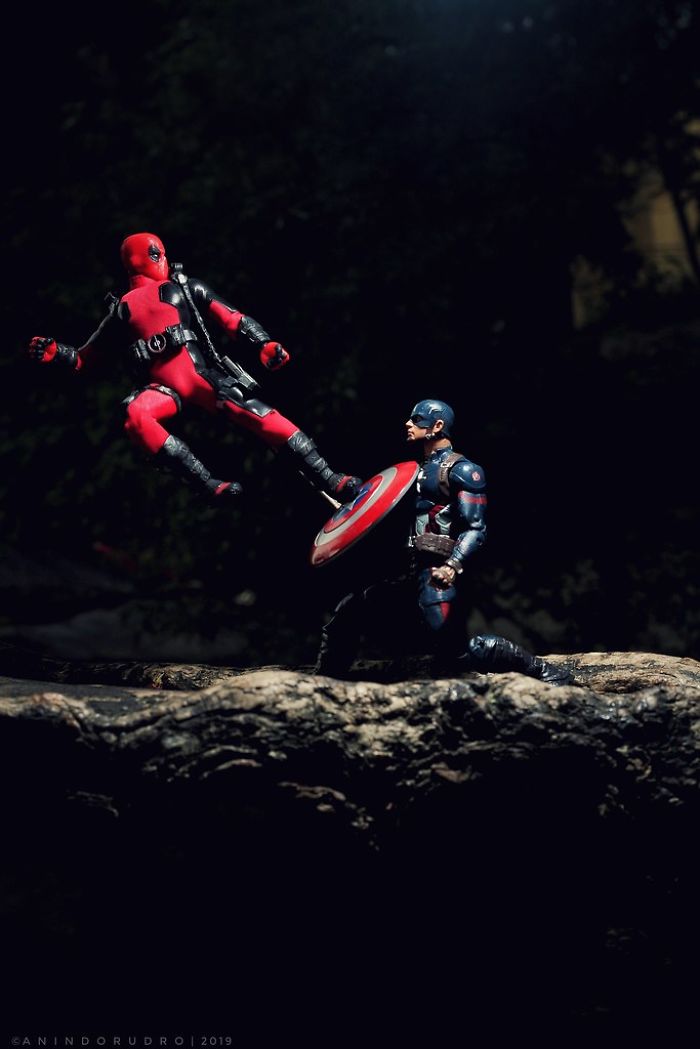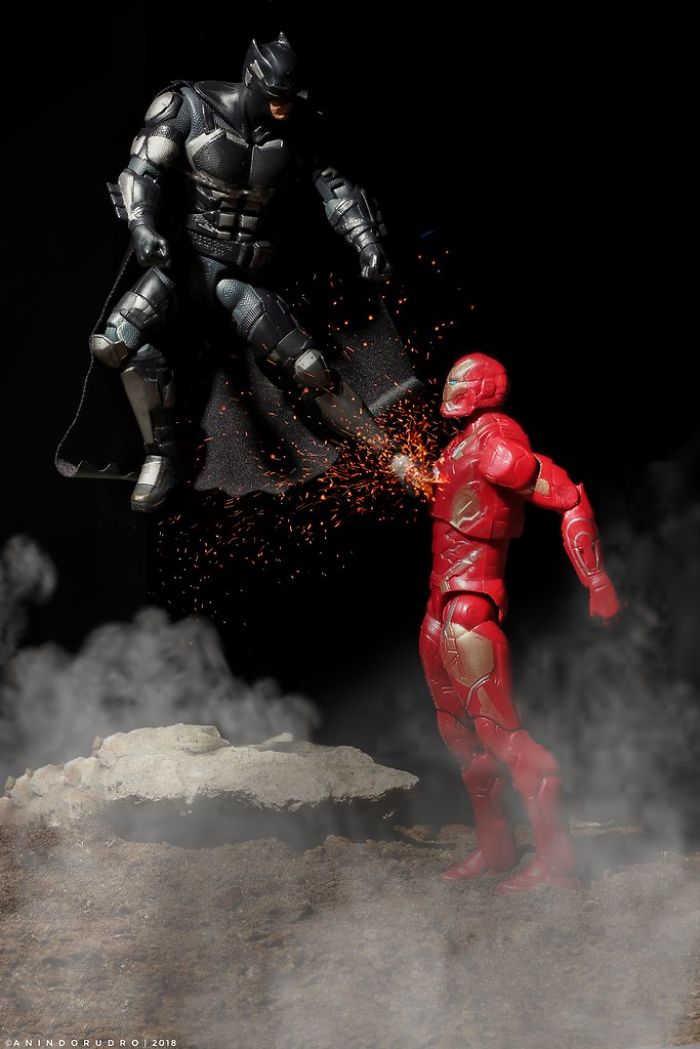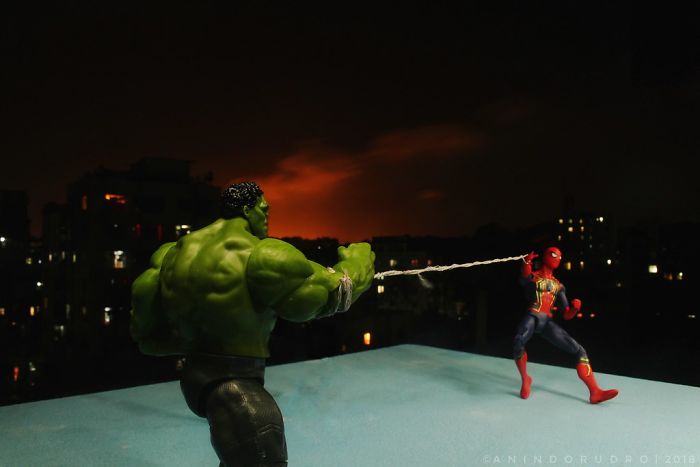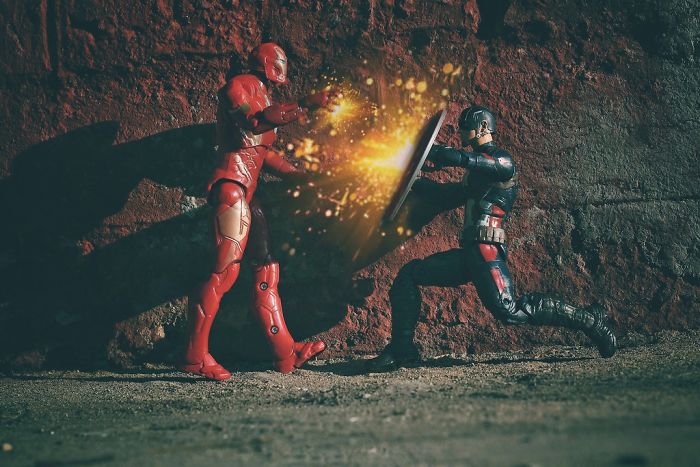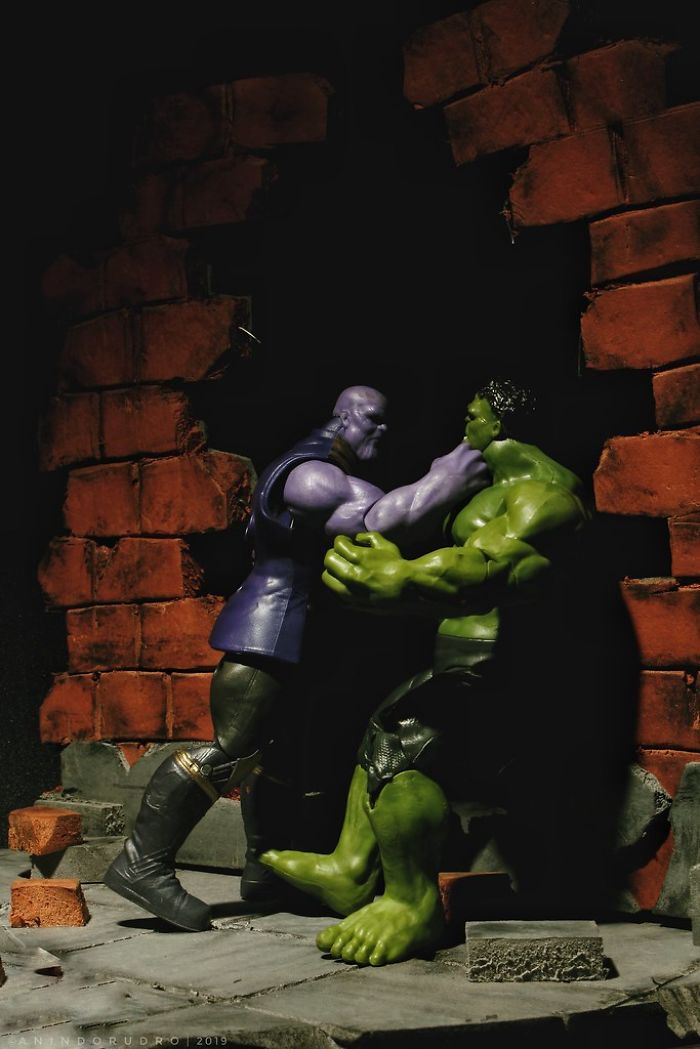 You can find Anindo Rudro on the Web:
Copyrights:
All the pictures in this post are copyrighted to Anindo Rudro. Their reproduction, even in part, is forbidden without the explicit approval of the rightful owners.