Here are the 25 stunning photos that are now up for the People's Choice Award by the Natural History Museum for Wildlife Photographer of the Year 2021.
Wildlife Photographer of the Year positions itself as a global platform for amateur and professional photographers and the photos featured in its competition are seen by millions of people worldwide. The 2021 competition saw over 50,000 photos entered from 95 different countries. The 25 images below are currently on display at the Wildlife Photographer of the Year exhibition at the Natural History Museum in London, until the voting ends on February 2, 2022. The winner will then be showcased until the exhibition closes on June 5, 2022.
The top five People's Choice Award images will also be displayed online, joining the winners of the fifty-seventh Wildlife Photographer of the Year competition chosen by the panel of judges and announced earlier this year.
The 25 photos below are up for a public vote on the Natural History Museum's website.
You can find more info about WPOTY:
#1 Monkey cuddle by Zhang Qiang, China
#2 Dancing in the snow by Qiang Guo, China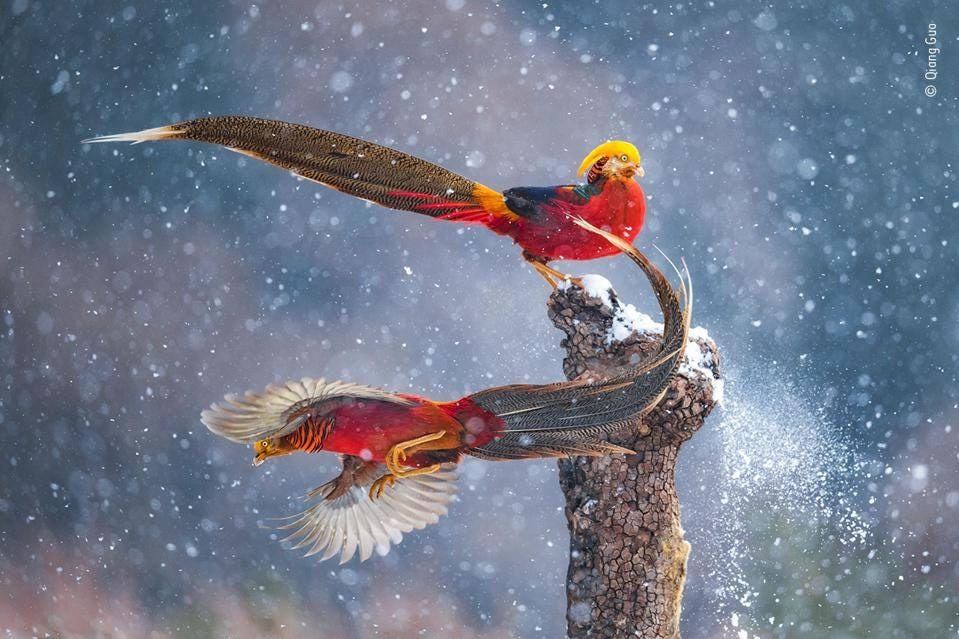 #3 Life in black and white by Lucas Bustamante, Ecuador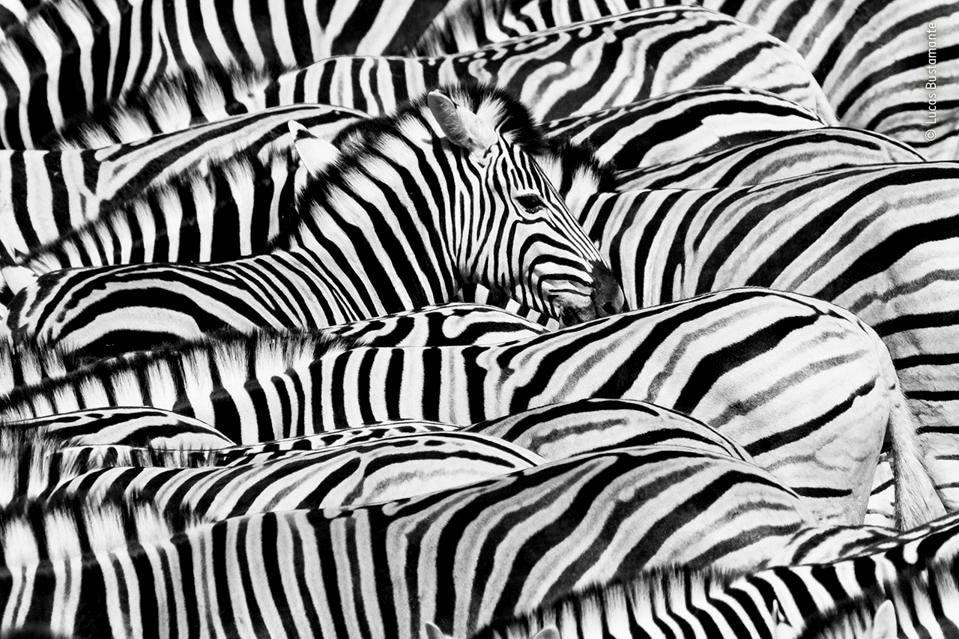 #4 Breath of an Arctic fox by Marco Gaiotti, Italy
#5 Stay close by Maxime Aliaga, France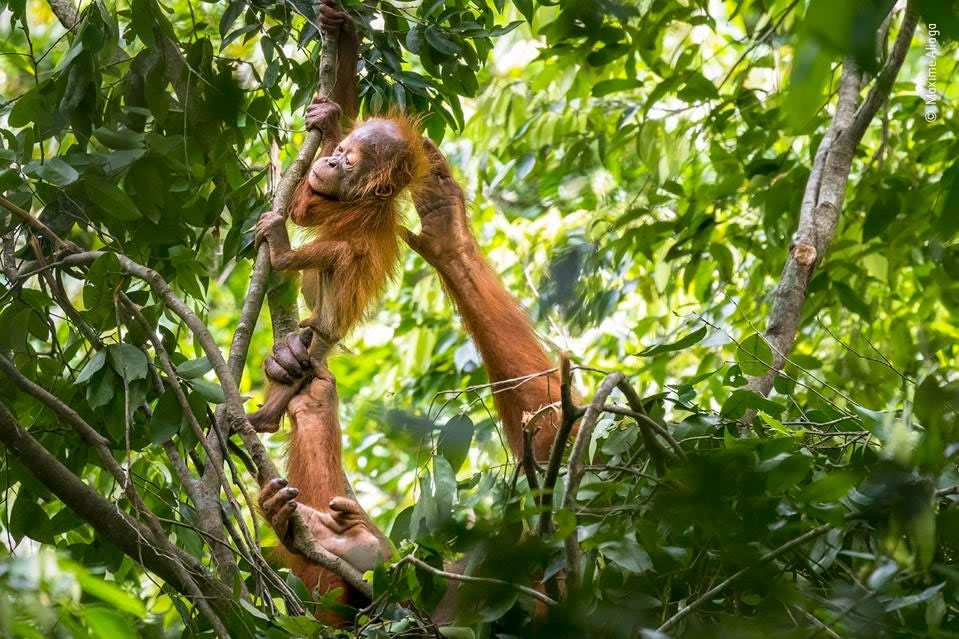 #6 Bonds of love by Peter Delaney, Ireland / South Africa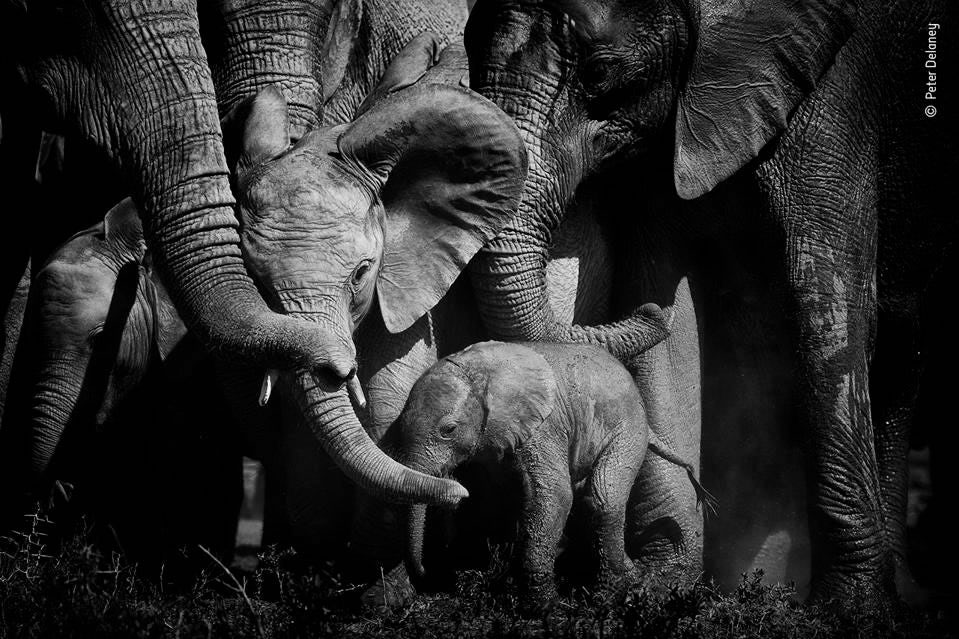 #7 Dolphin hug by Jaime Rojo, Spain
#8 Lynx cub licking by Antonio Liebana Navarro, Spain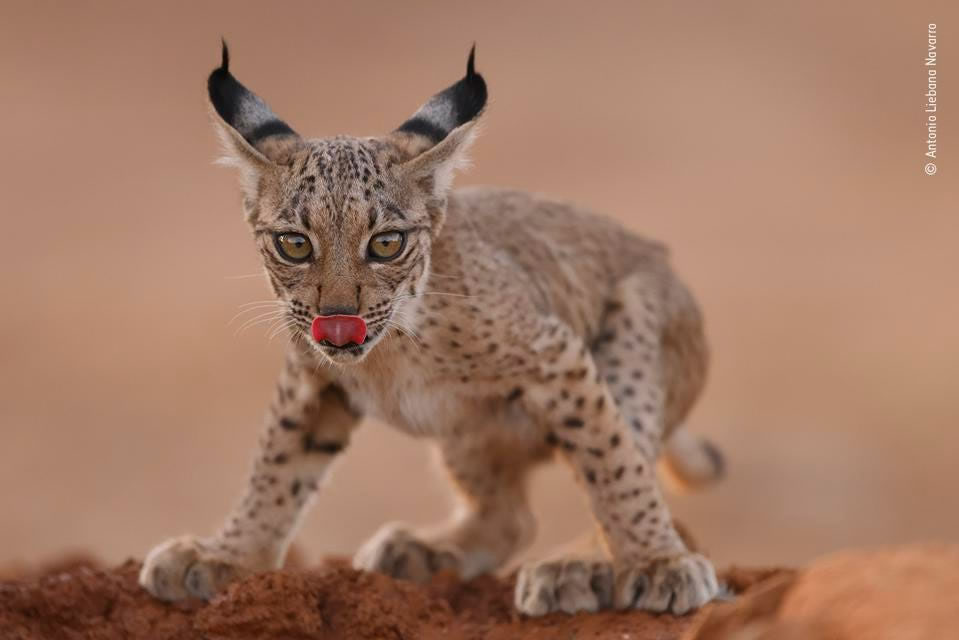 #9 Shelter from the rain by Ashleigh McCord, USA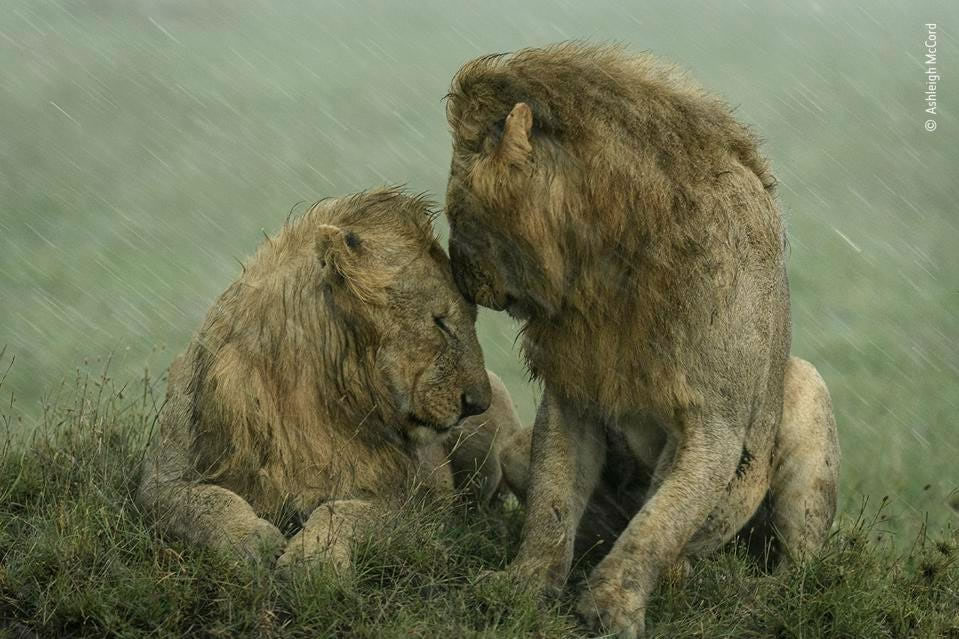 #10 The ice bear cometh… by Andy Skillen, UK
#11 Jaguar of ashes by Ernane Junior, Brazil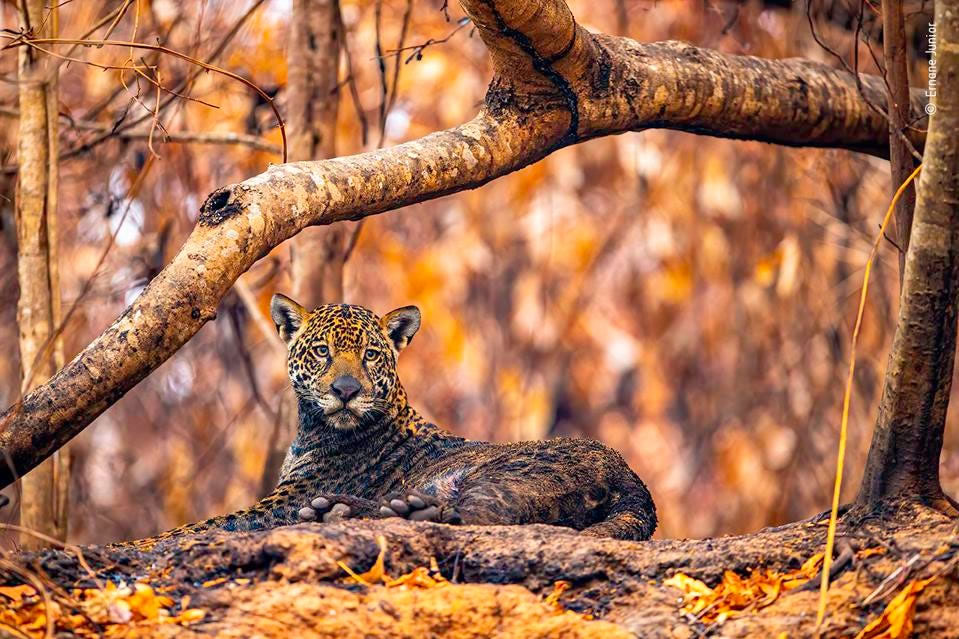 #12 Living together by Dhritiman Mukherjee, India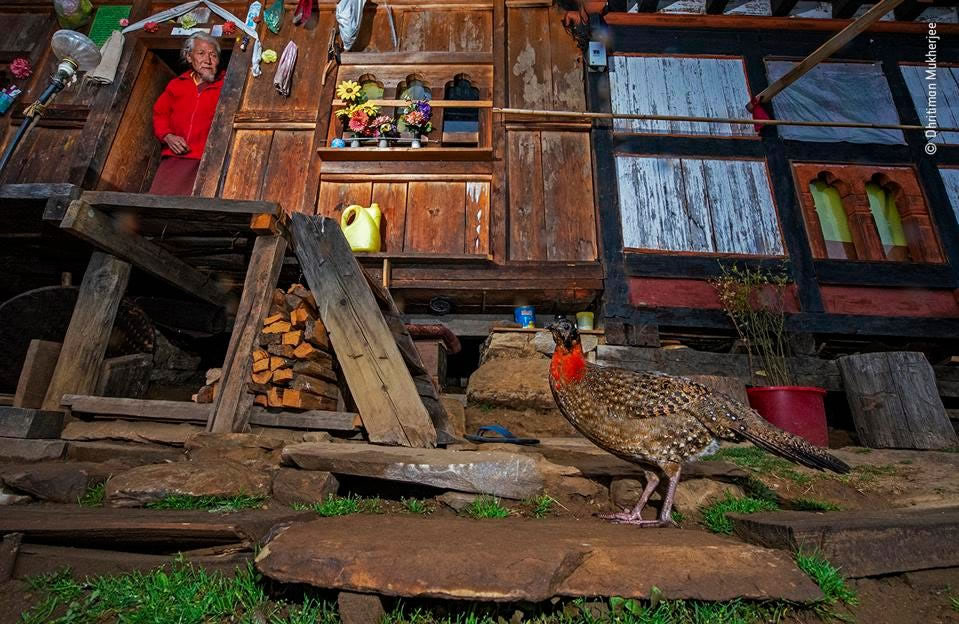 #13 Lake of ice by Cristiano Vendramin, Italy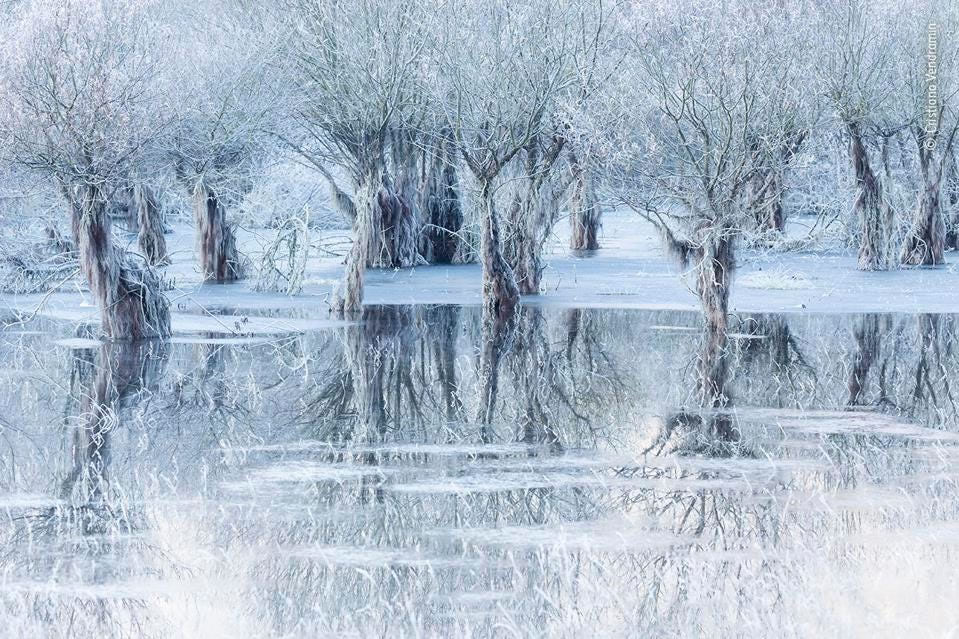 #14 Building an egg case by Javier Aznar González de Rueda by Spain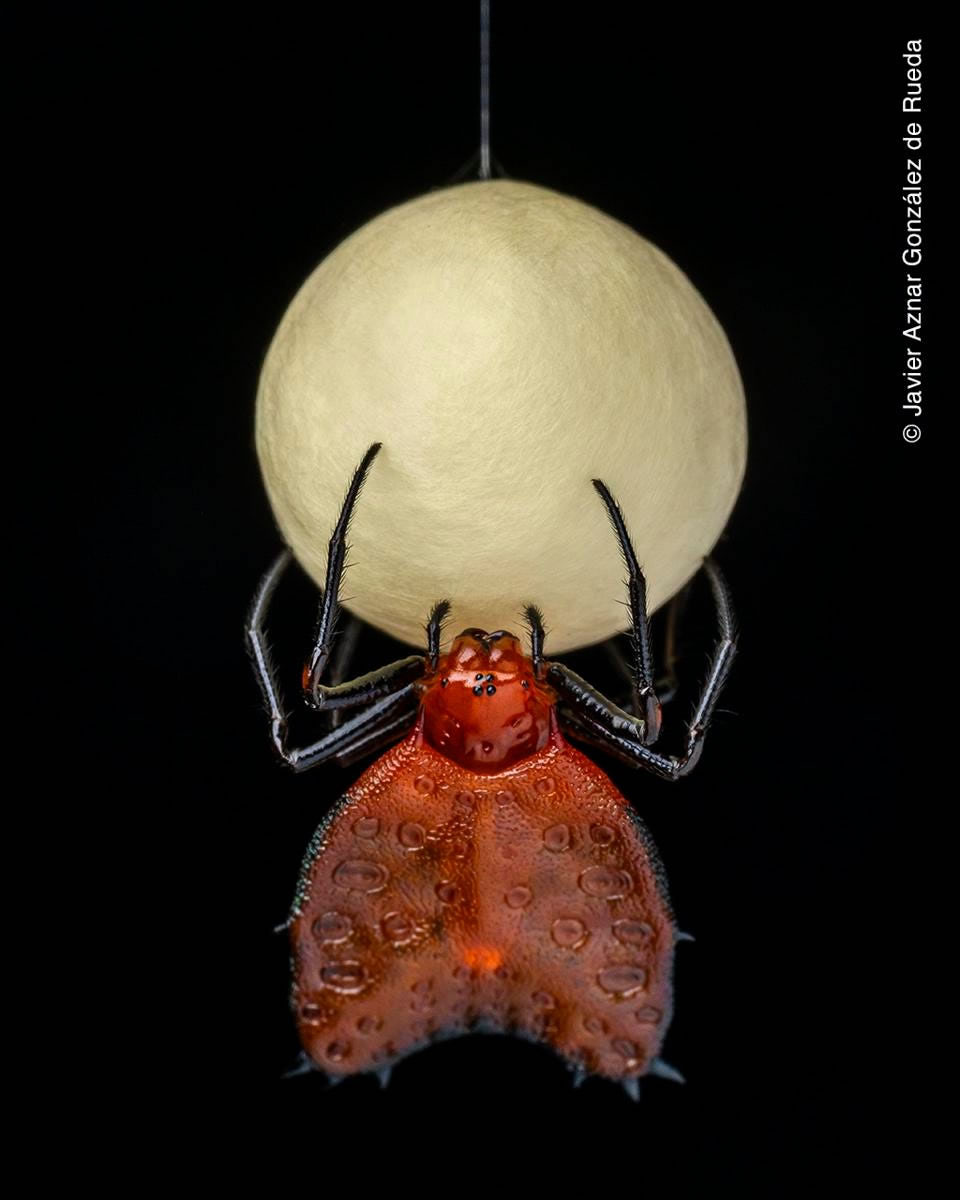 #15 The eagle and the bear by Jeroen Hoekendijk, The Netherlands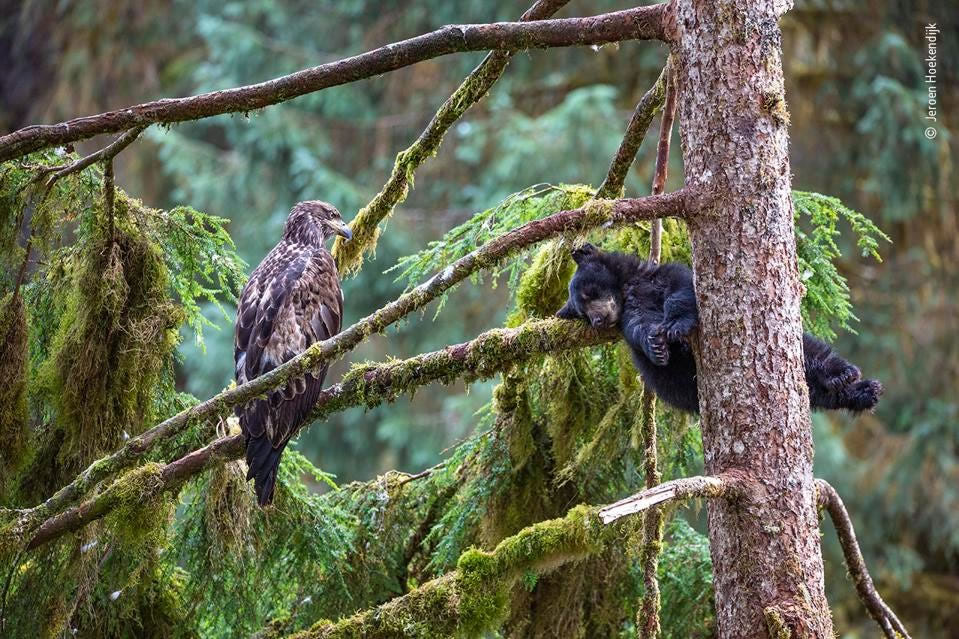 #16 The future in her hands by Joan de la Malla, Spain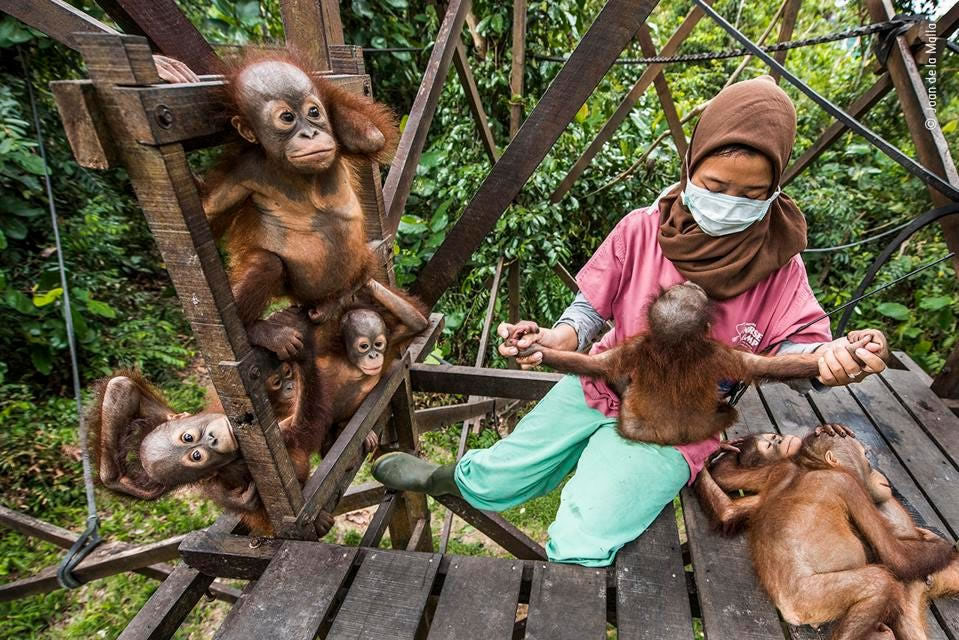 #17 Blackbird backyard by Jan Leßmann, Germany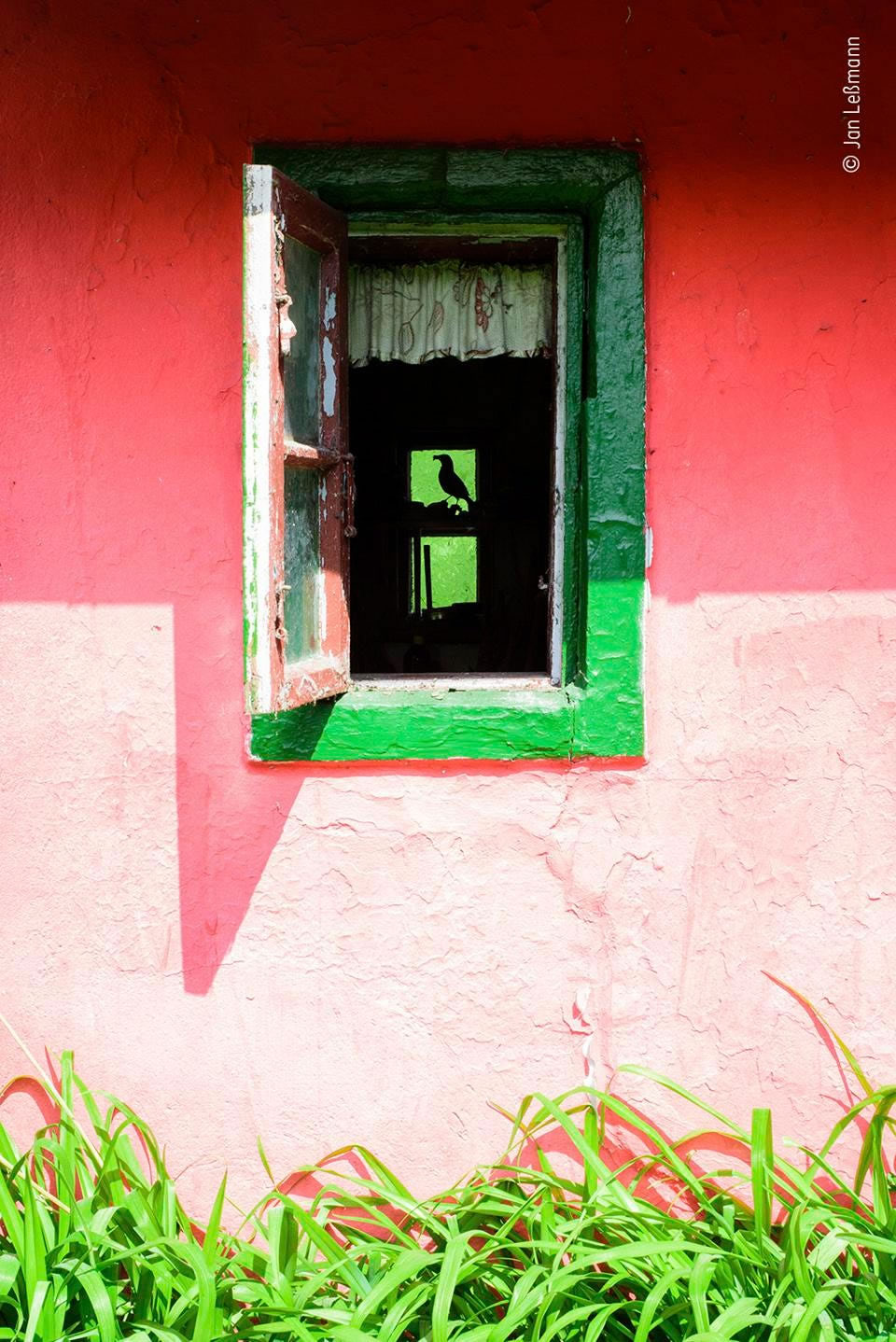 #18 Hitching a ride by Wim van den Heever, South Africa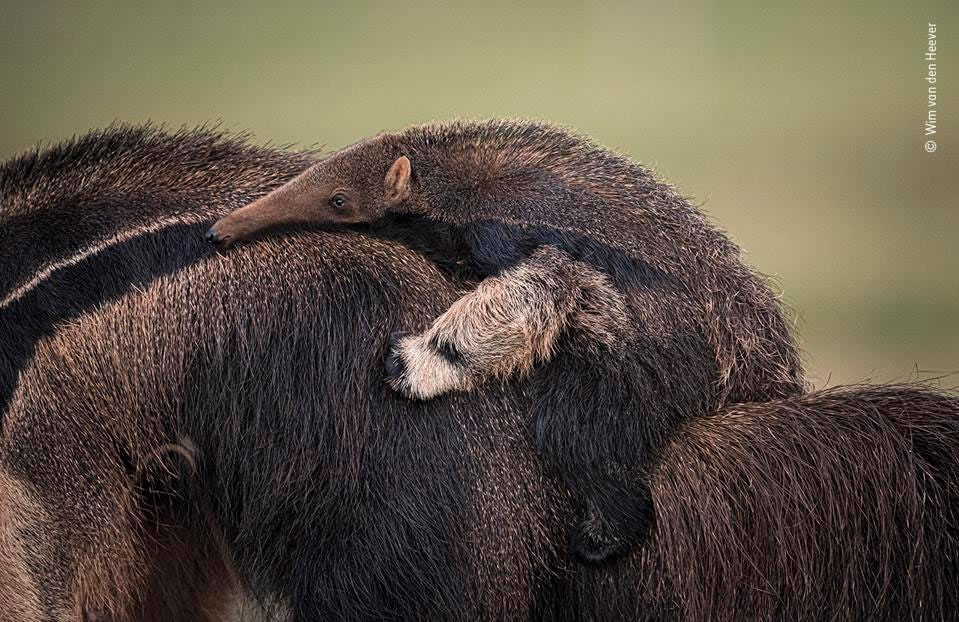 #19 Hope in a burned plantation by Jo-Anne McArthur, Canada
#20 The jump by Karl Samitsch, Austria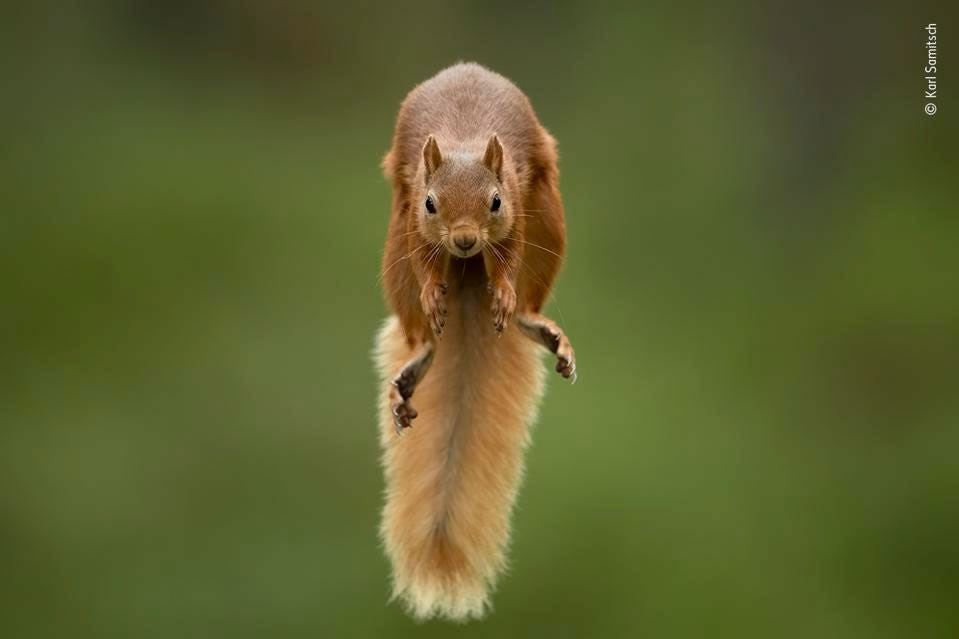 #21 All together by Ly Dang, USA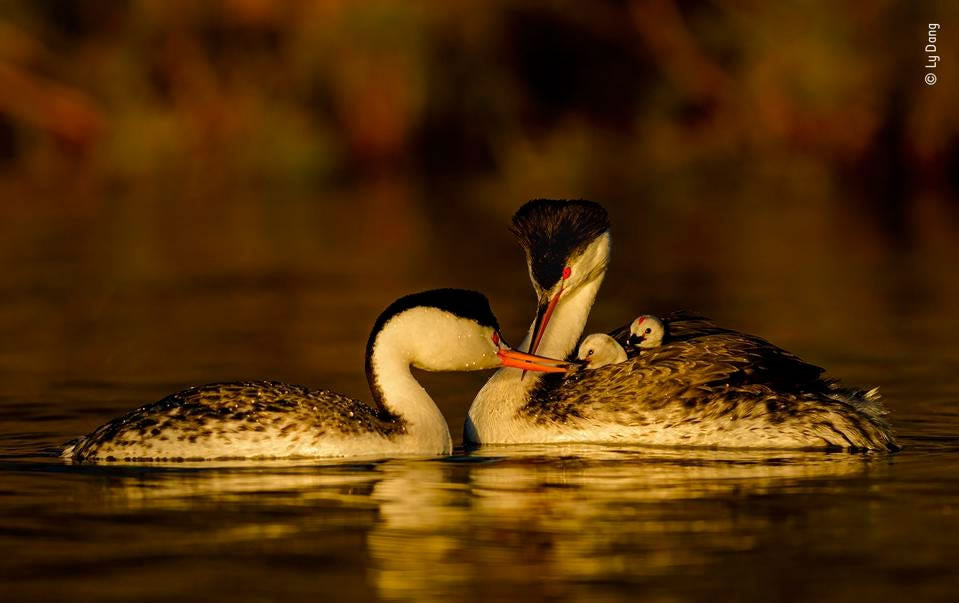 #22 Peek a boo by Michiel Van Noppen, The Netherlands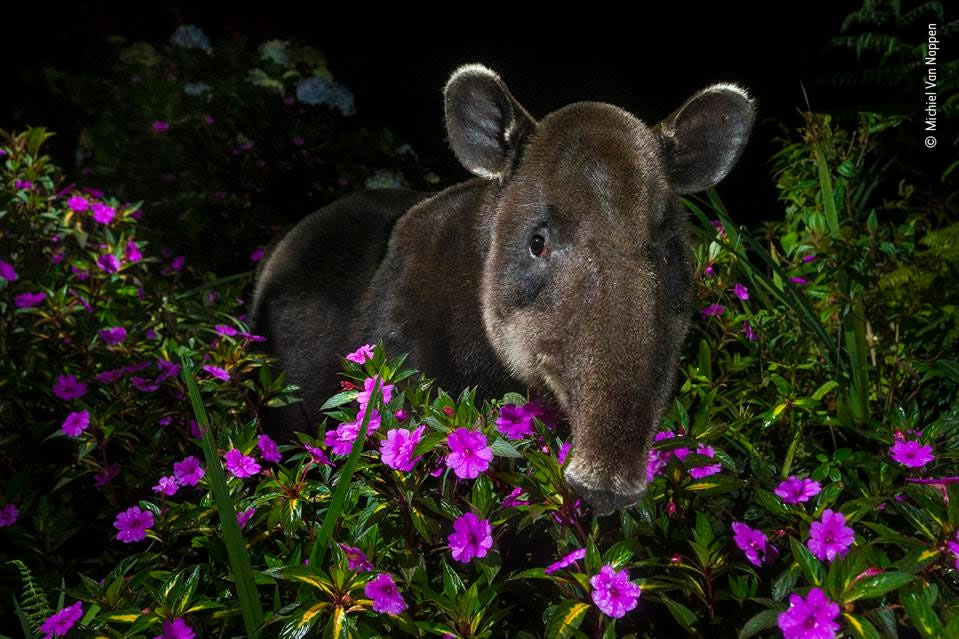 #23 Barracudas by Yung Sen Wu, Taiwan
#24 Working together by Minghui Yuan, China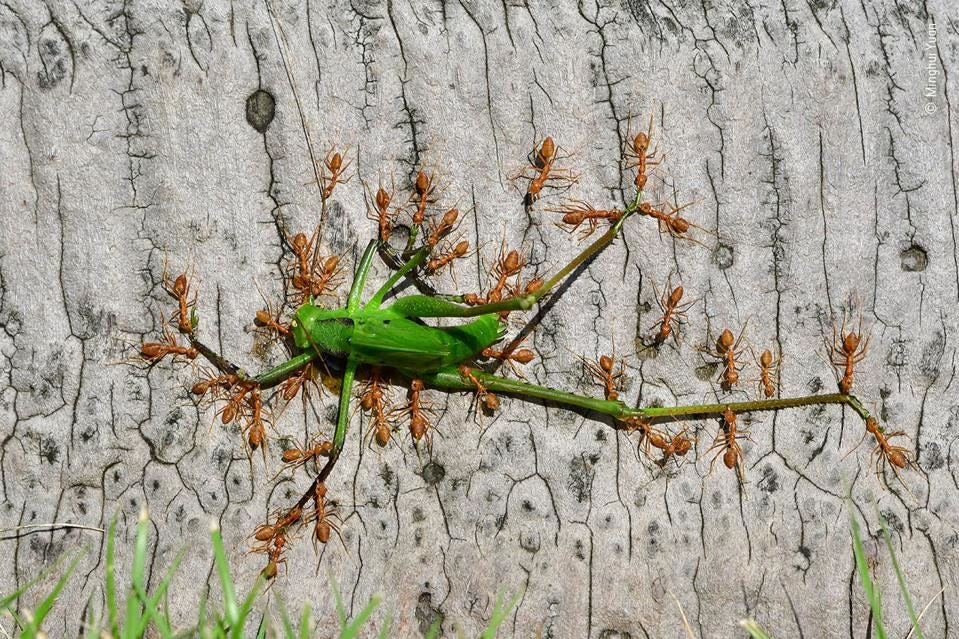 #25 Meercats put on a pose by Thomas Peschak, Germany / South Africa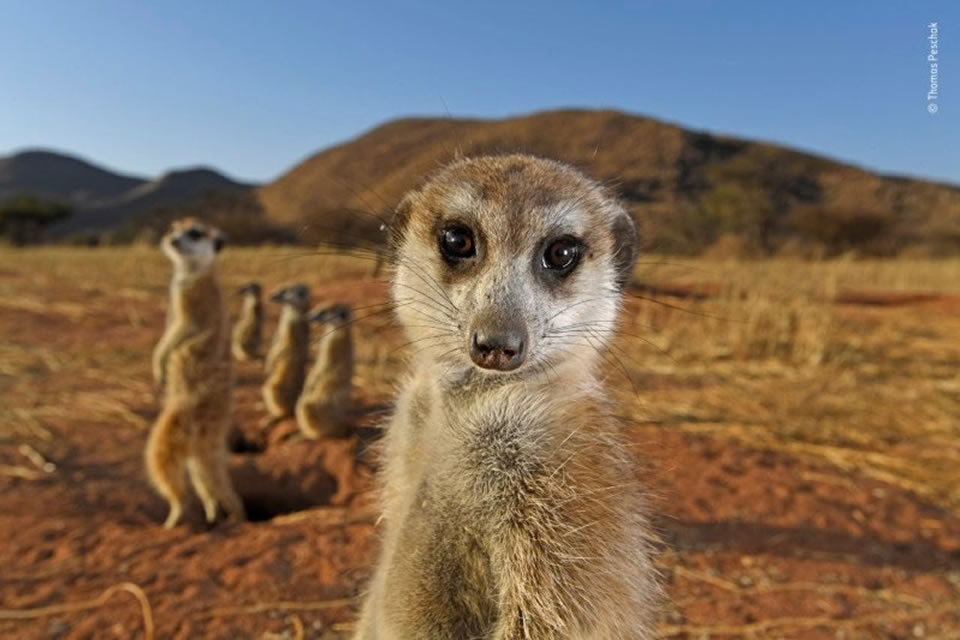 ---
Check our related articles: