The Comedy Wildlife Photography Awards – almost probably the world's funniest photography competition has just announced the top 44 images for 2020 – and they are absolutely brilliant!
This year they include a fox in heavy negotiations with a mouse, a seriously smiley fish, a photo-bombing giraffe and a very poorly p-p-p-penguin!
The competition, founded by Paul Joynson-Hicks and Tom Sullam, both professional photographers and passionate conservationists, is a global, online and free to enter a photography competition, showcasing seriously funny images of the earth's most amazing wildlife. In addition to providing some light-hearted relief, the competition aims to highlight the extremely important message of wildlife conservation in an engaging and positive way, working with the main competition partner – The Born Free Foundation.
Winners Announcement: The Category and Overall Winners will be announced on October 22 with the top image winning an incredible one-week safari with Alex Walker's Serian in the Masai Mara, Kenya as well as a unique handmade trophy from the Art Garage in Dar es Salaam, Tanzania.
You can find more info about Comedy Wildlife Photography Awards:
Smiley by Arthur Telle Thiemann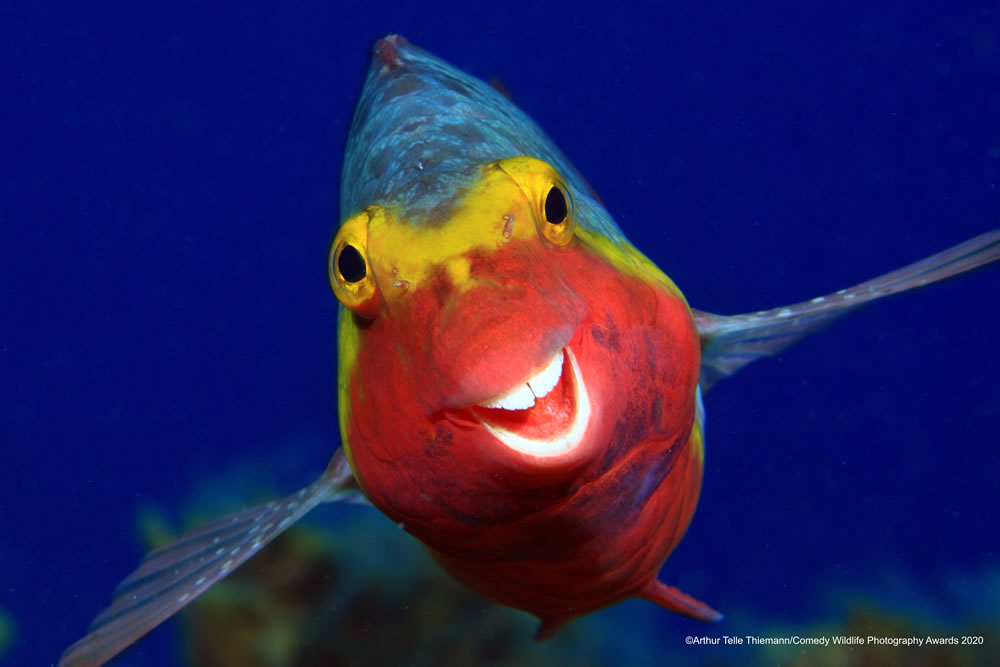 Surprise Smiles by Asaf Sereth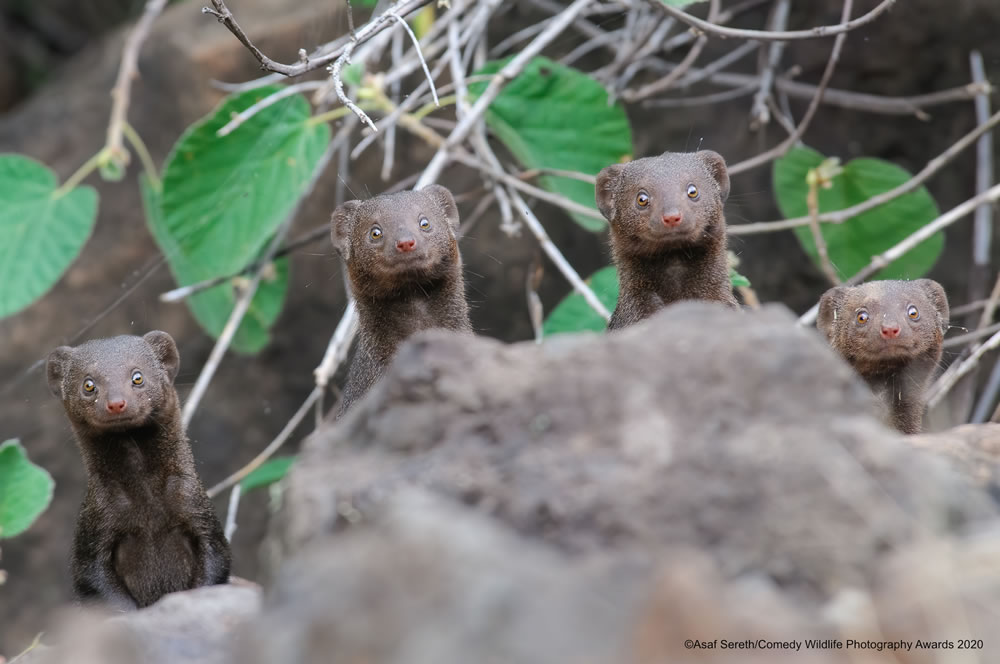 Tough Negotiations by Ayala Fishaimer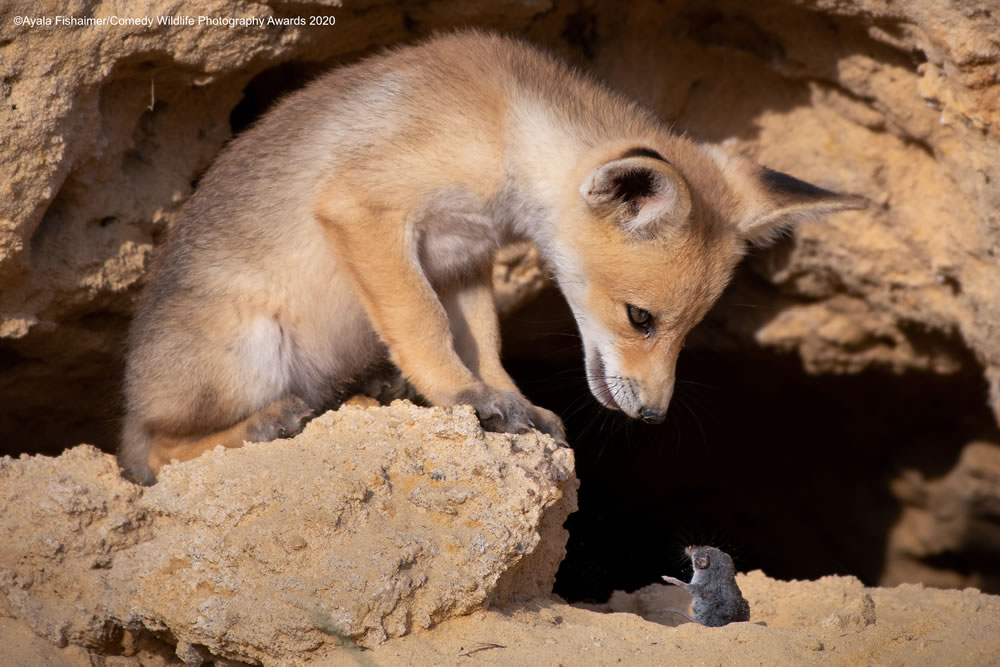 Spreading the Wildlife Gossip by Bernhard Esterer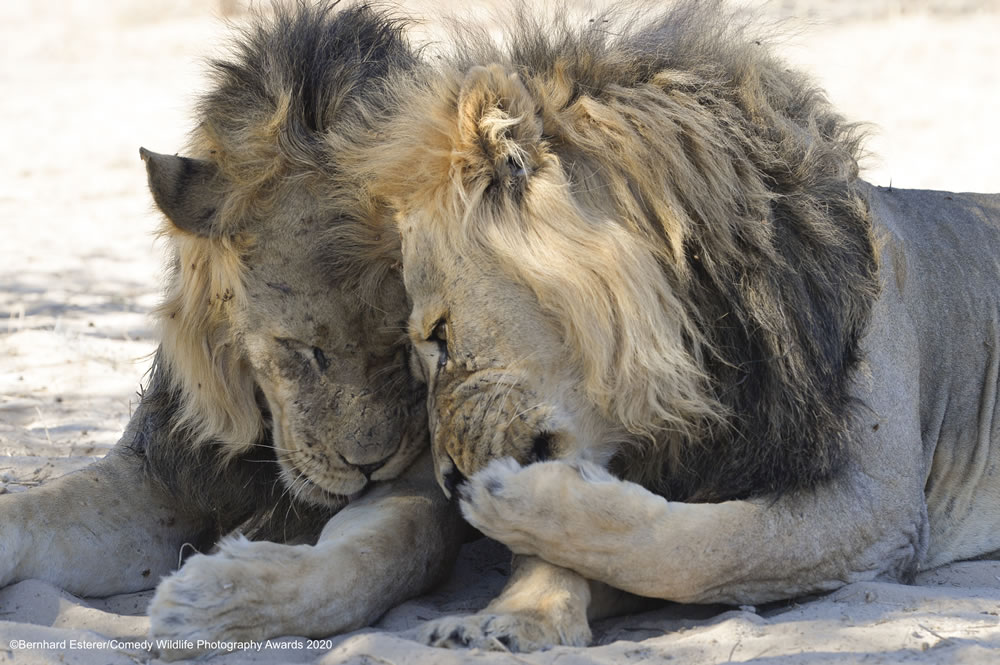 Almost time to get up by Charlie Davidson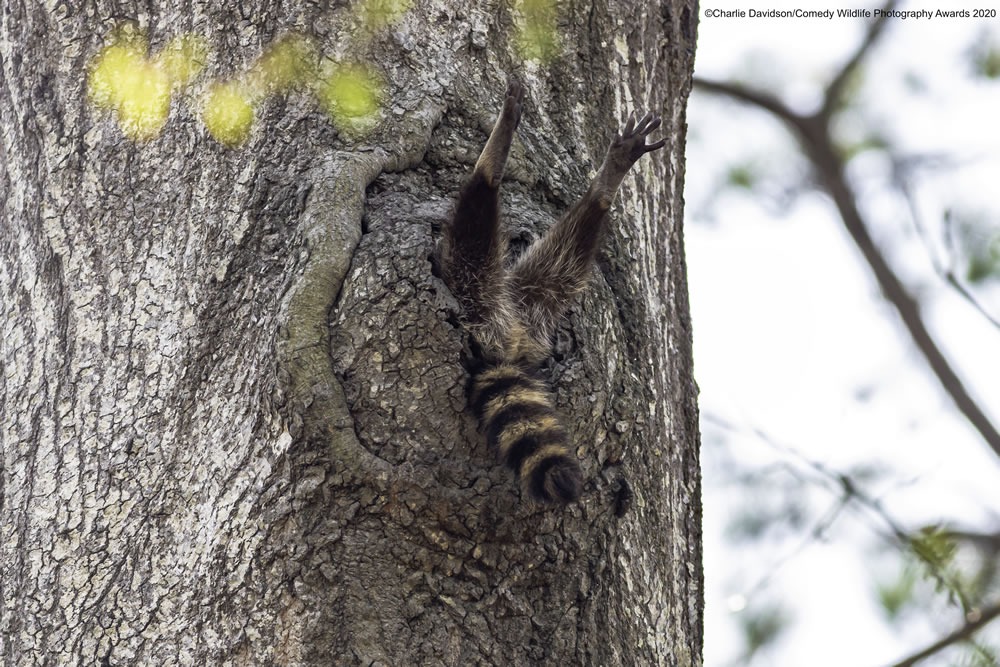 I could puke by Christina Holfelder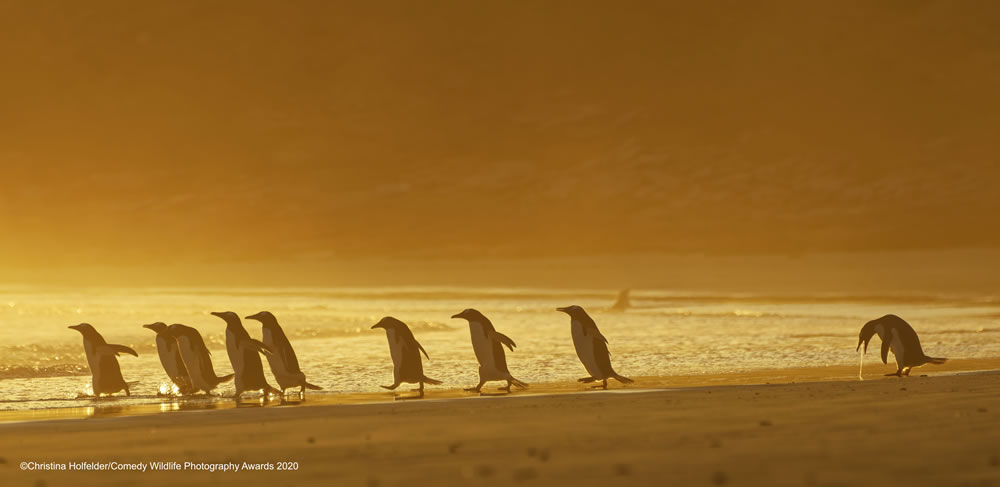 Tern tuning its wings by DanieleD'Ermo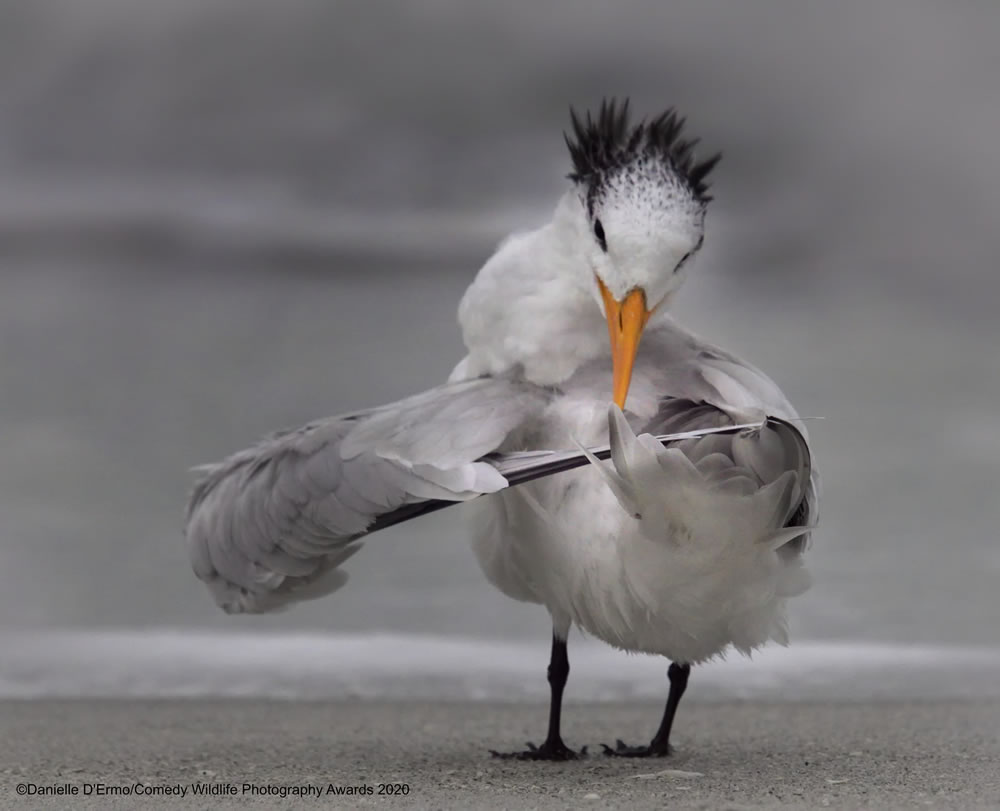 Hi Yall by Eric Fisher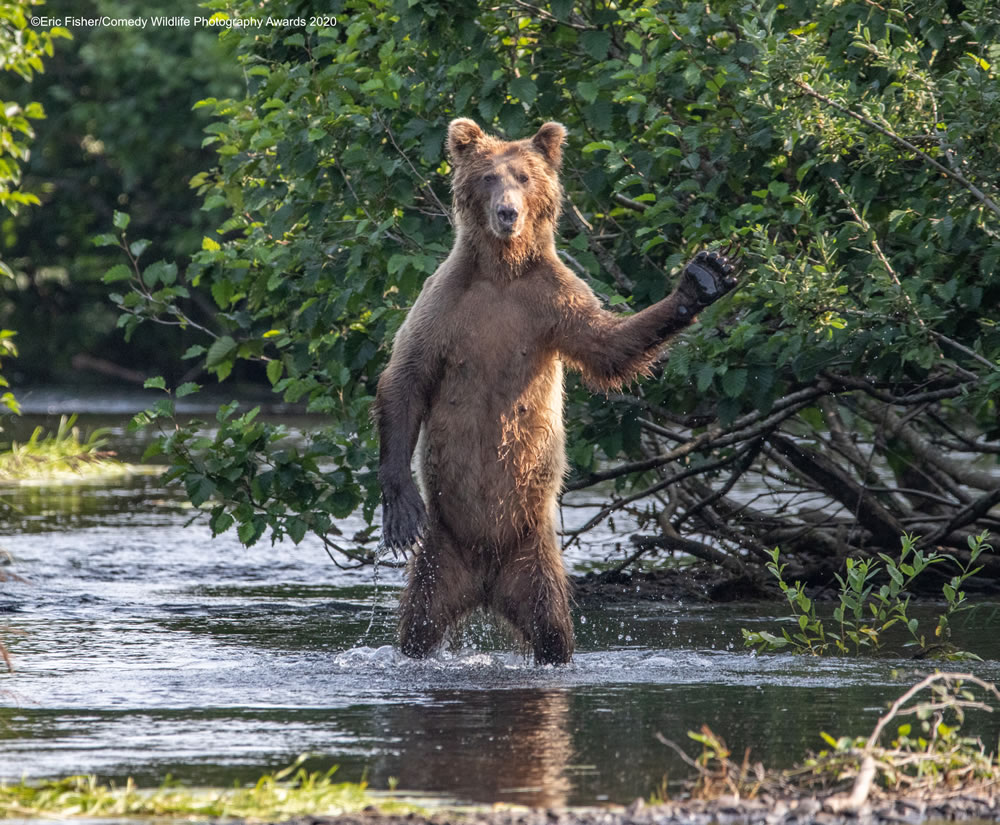 The Inside Joke by Femke van Willigen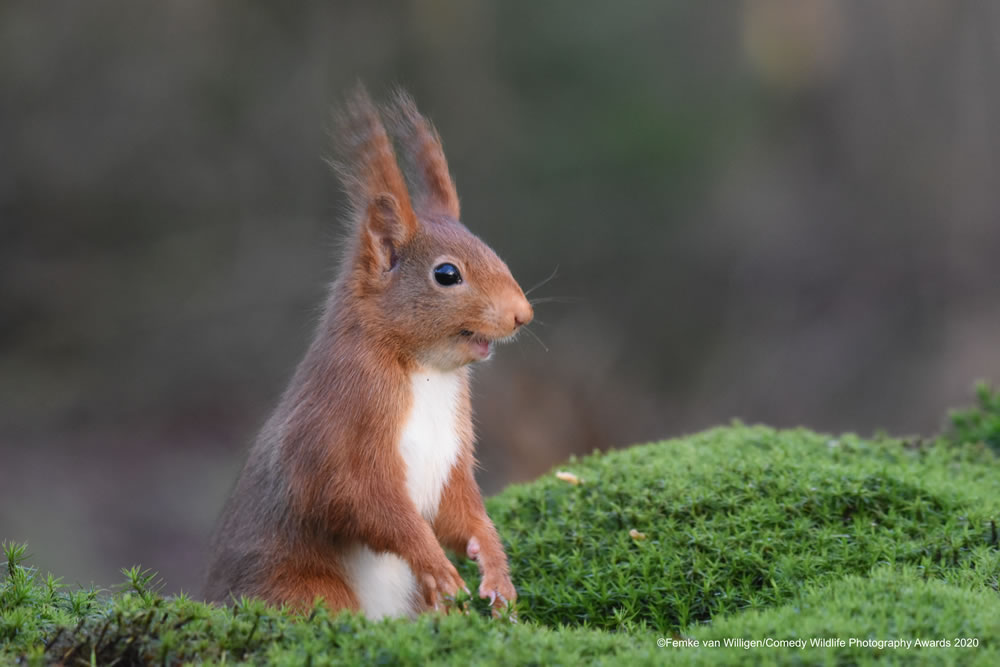 Lamentation by Jacques Poulard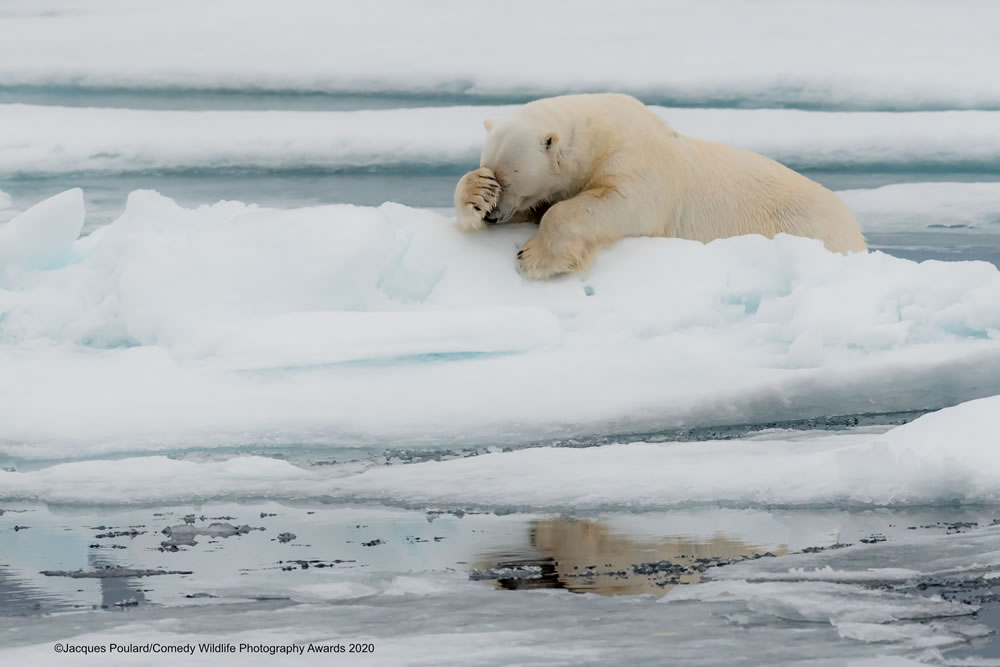 Like mother like daughter by Jagdeep Rajput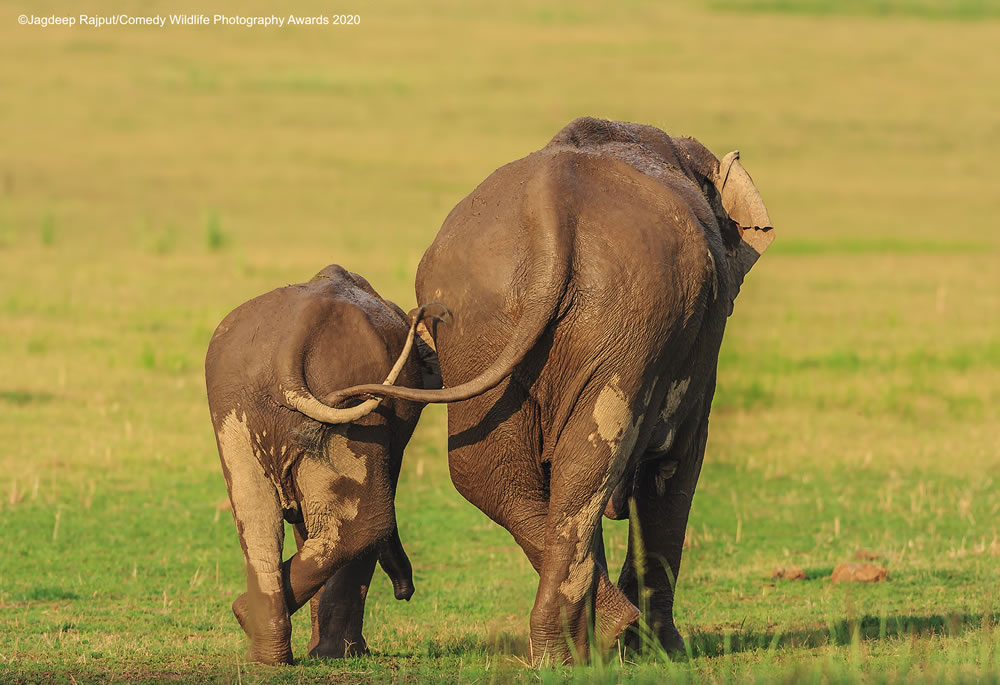 Peekaboo by Jagdeep Rajput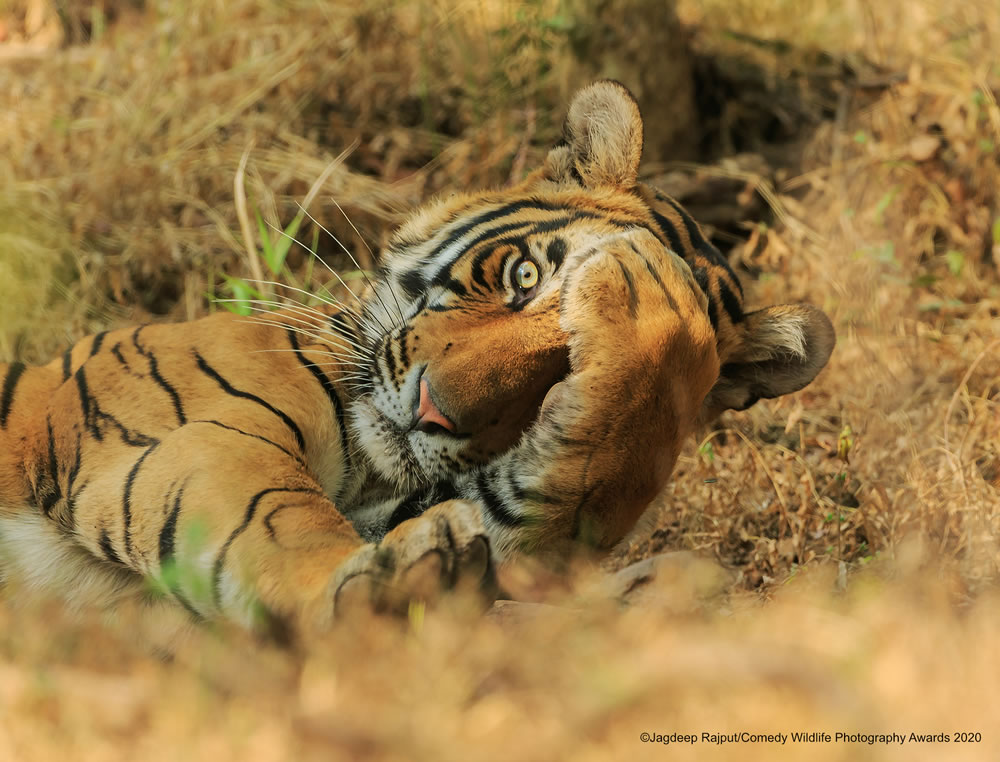 Just Chillin by Jill Neff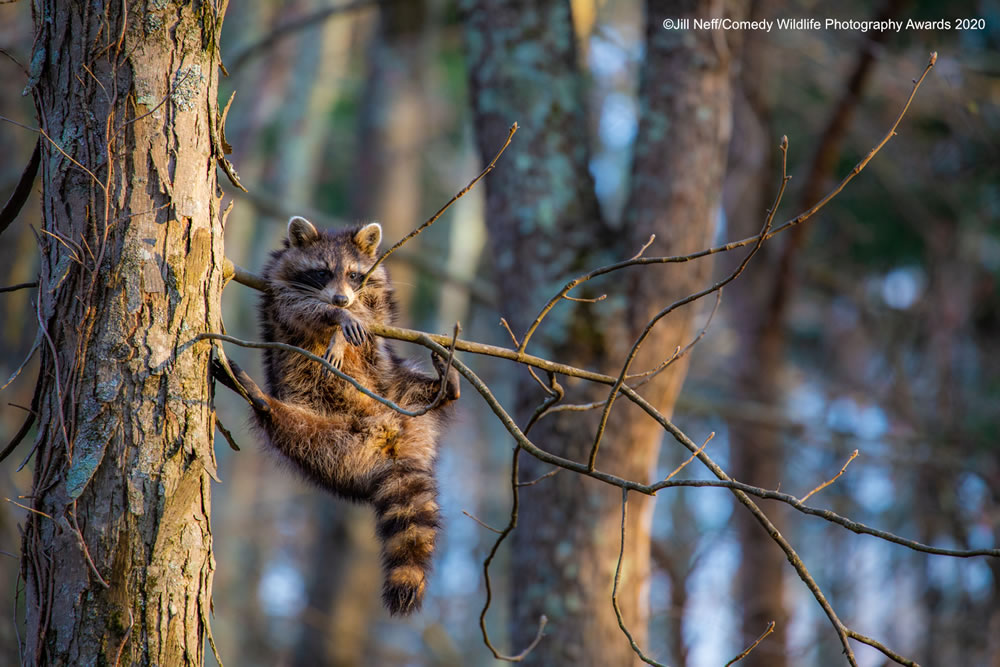 I think this tires gonna be flat by Kay Kotzian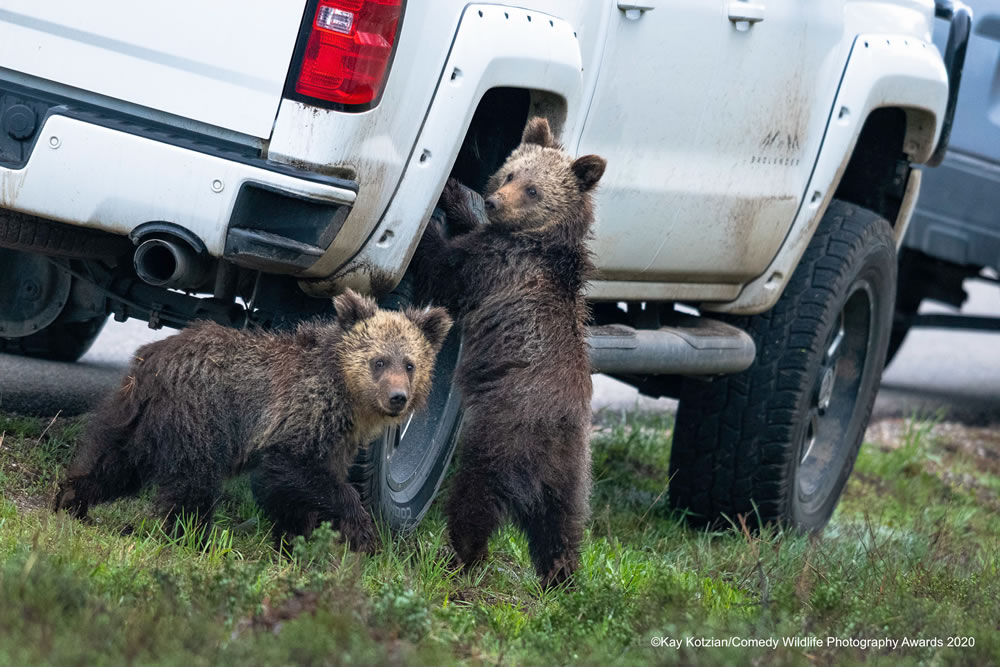 Having a Laugh by Ken Crossan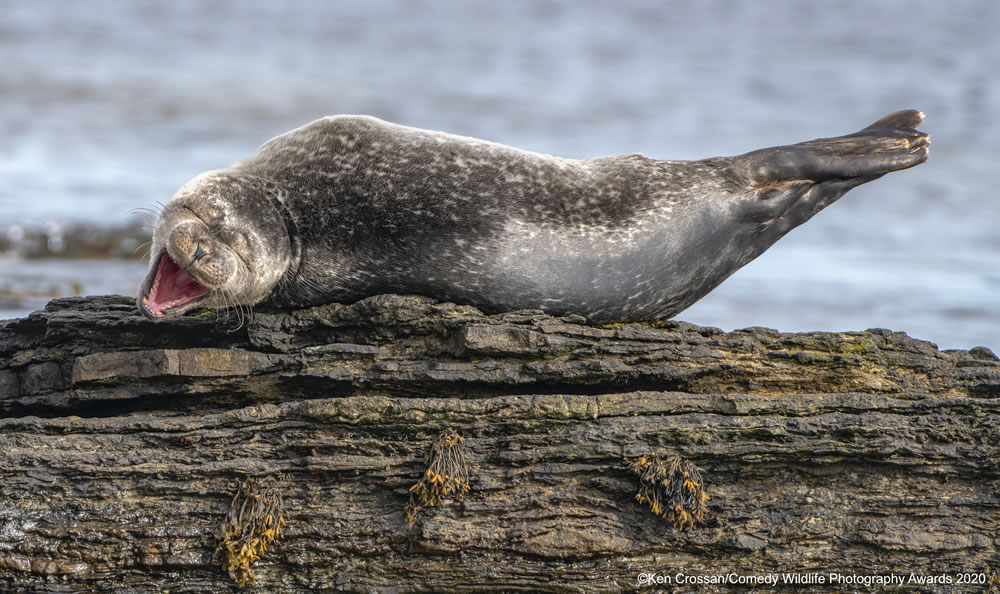 Seriously would you share some by Krisztina Scheeff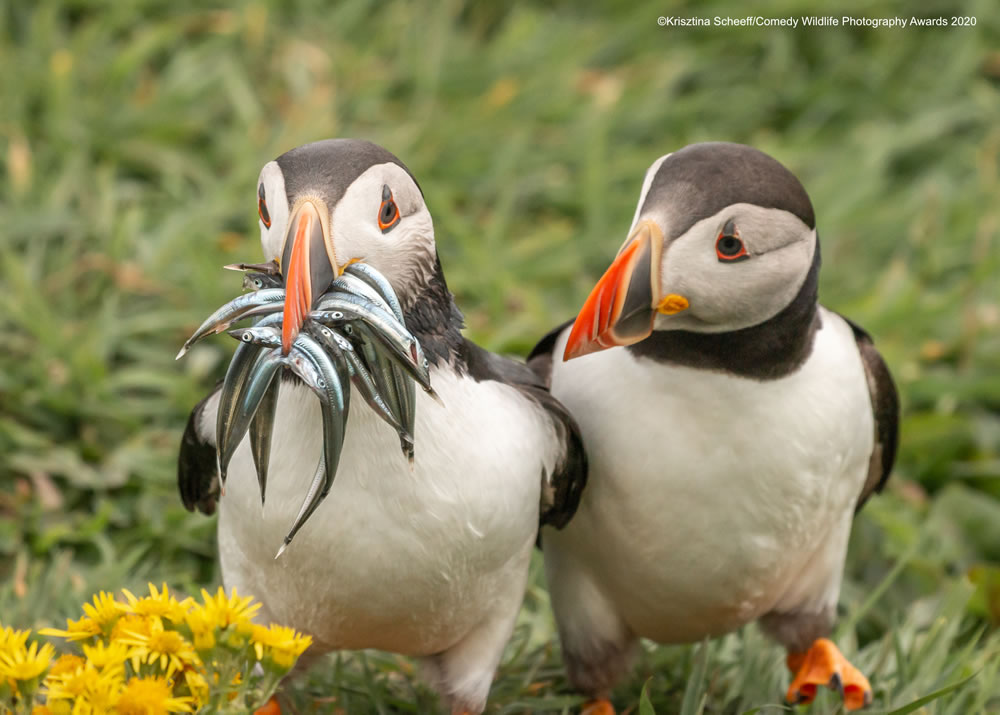 Wait up mommy look what I got for you by Kunal Gupta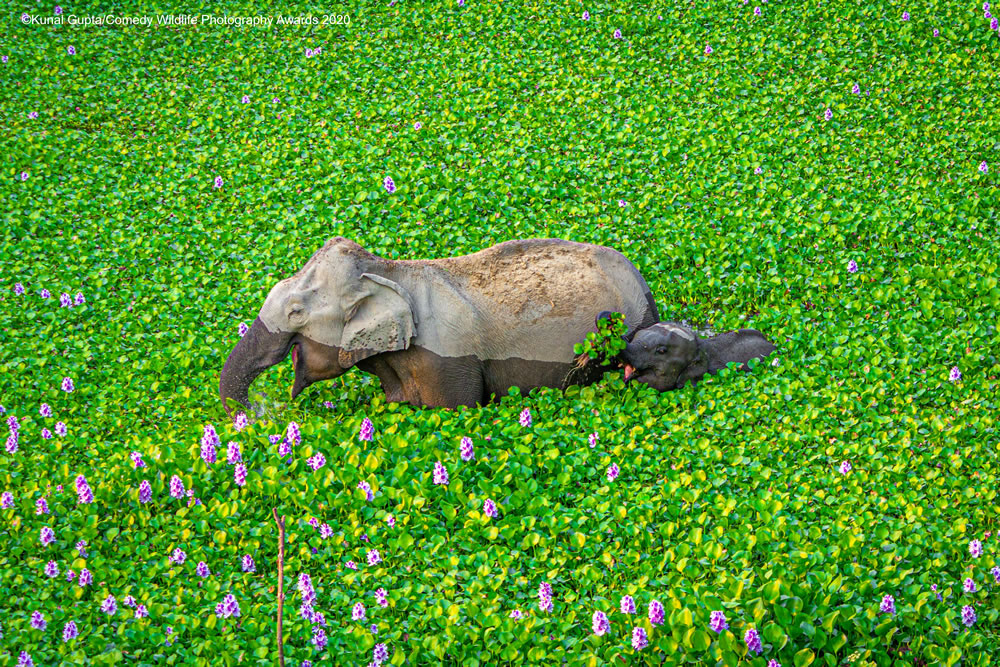 I had to stay late at work by Luis Burgueño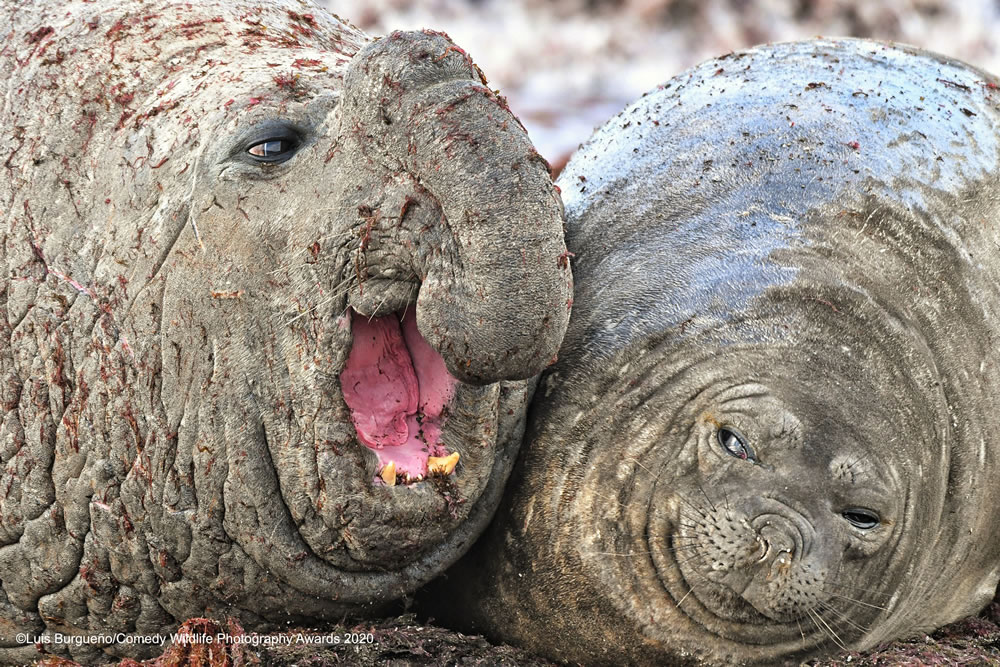 Macaque Striking a Pose by Luis Martí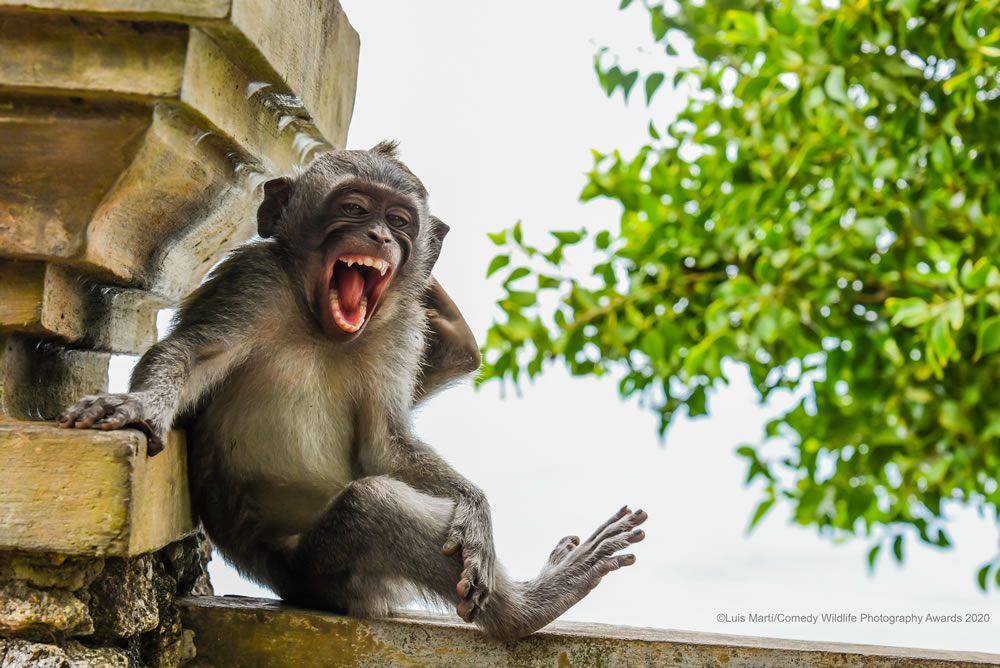 Laughing Hippo by Manoj Shah

Socially Uninhibited by Martin Grace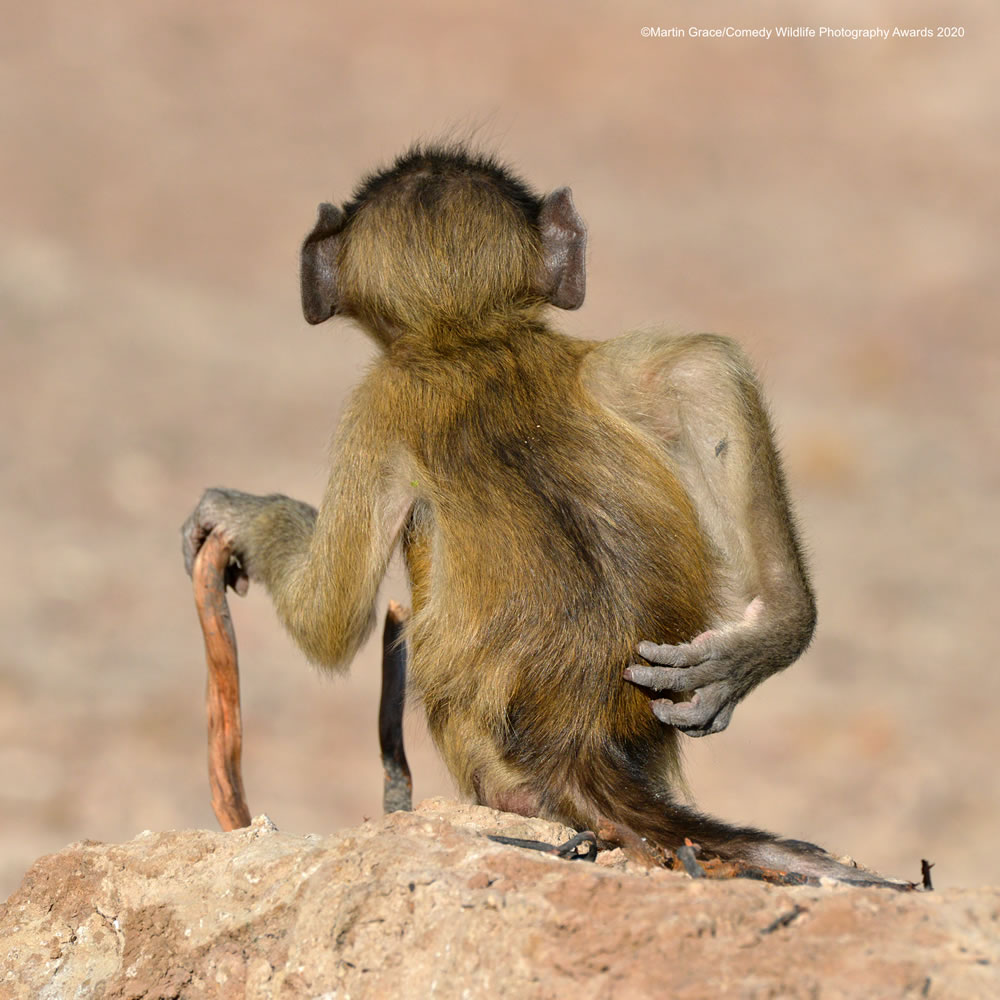 Its the last day of school holidays by Max Teo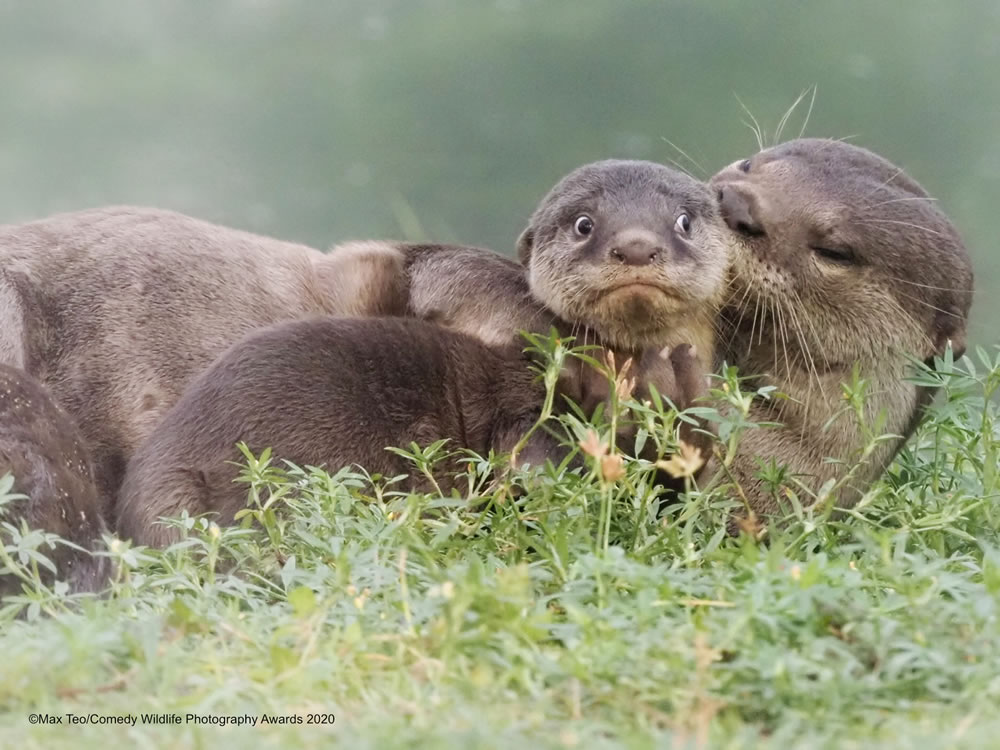 Monkey Business by Megan Lorenz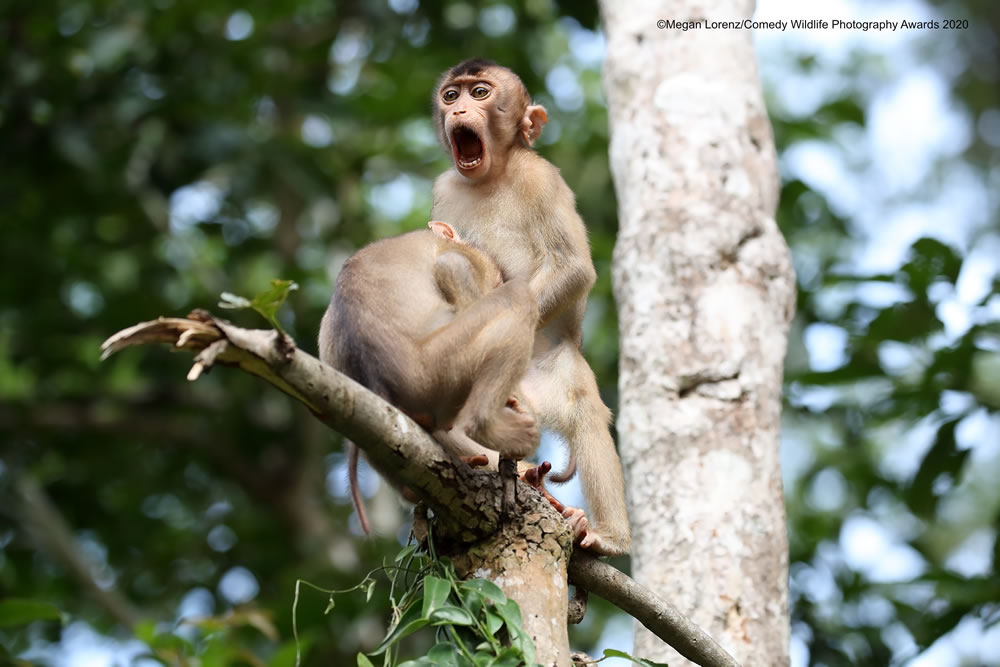 Quiet please by Mike Lessel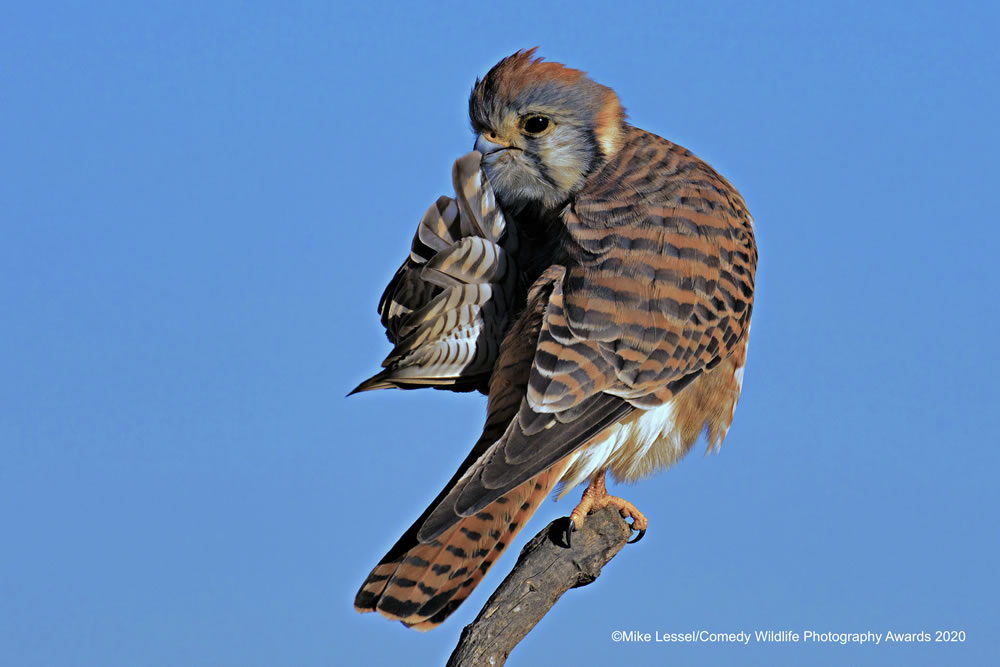 How can I fly by Nader Al-Shammari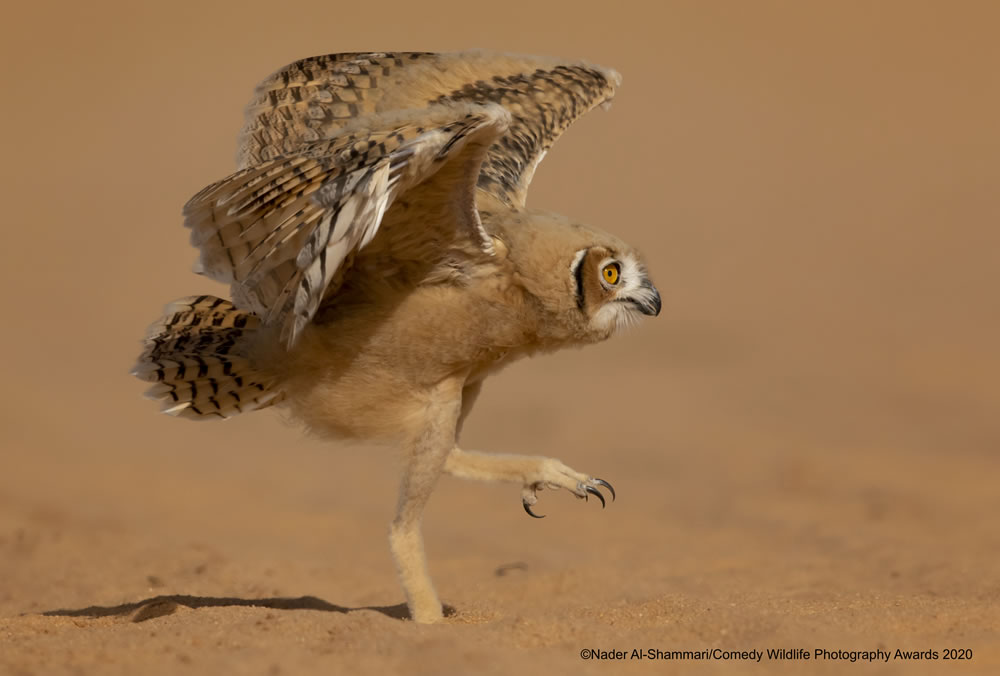 No Penguins Under Here by Pearl Kasparian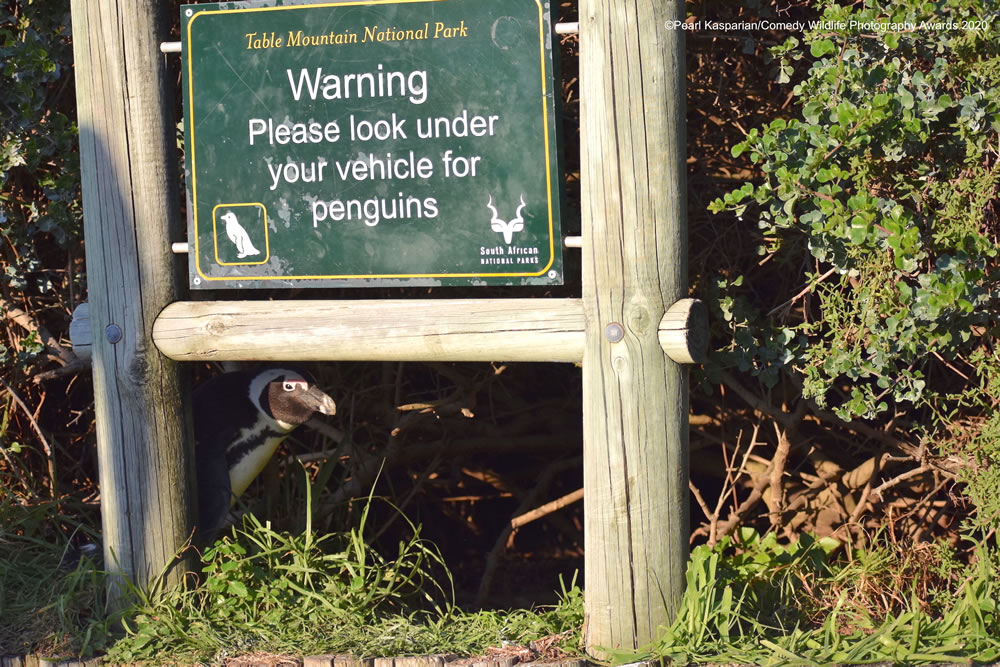 Social distance please by Petr Sochman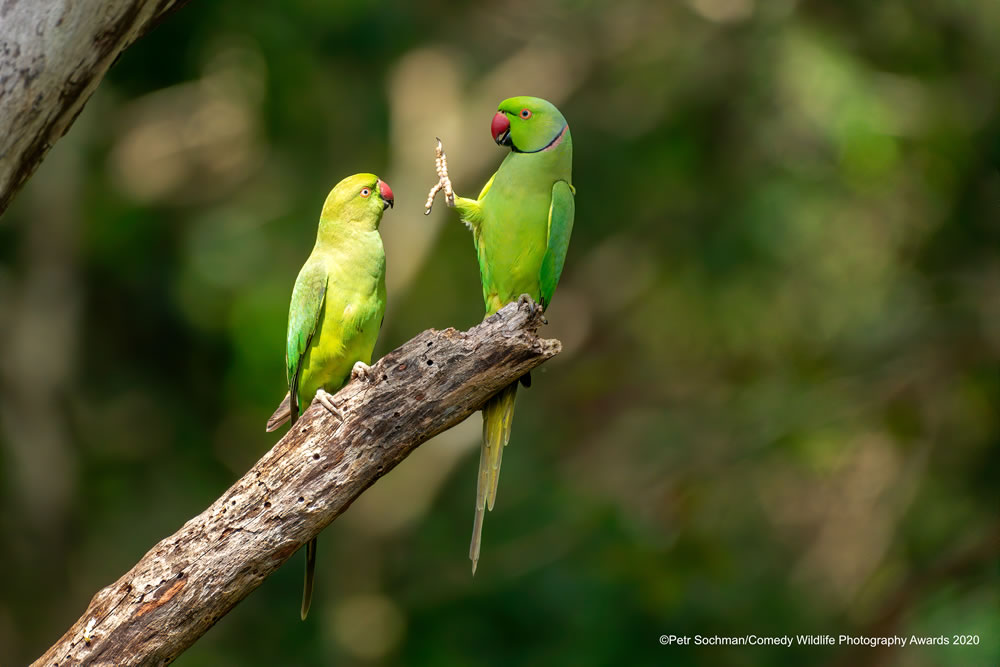 O sole mio by Roland Kranitz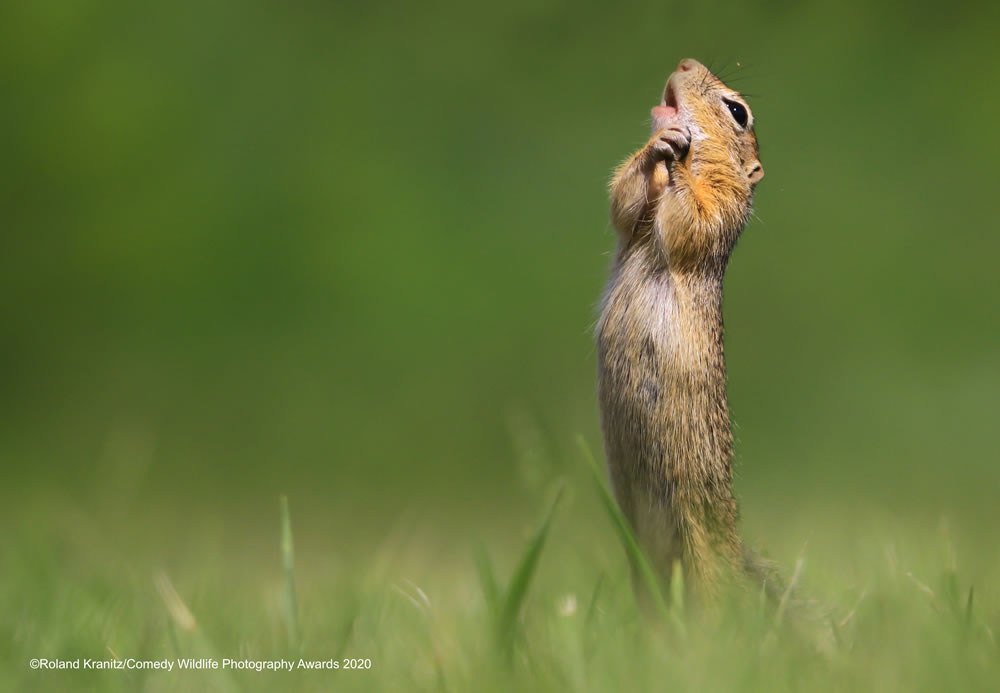 Its A Mocking Bird by Sally Lloyd Jones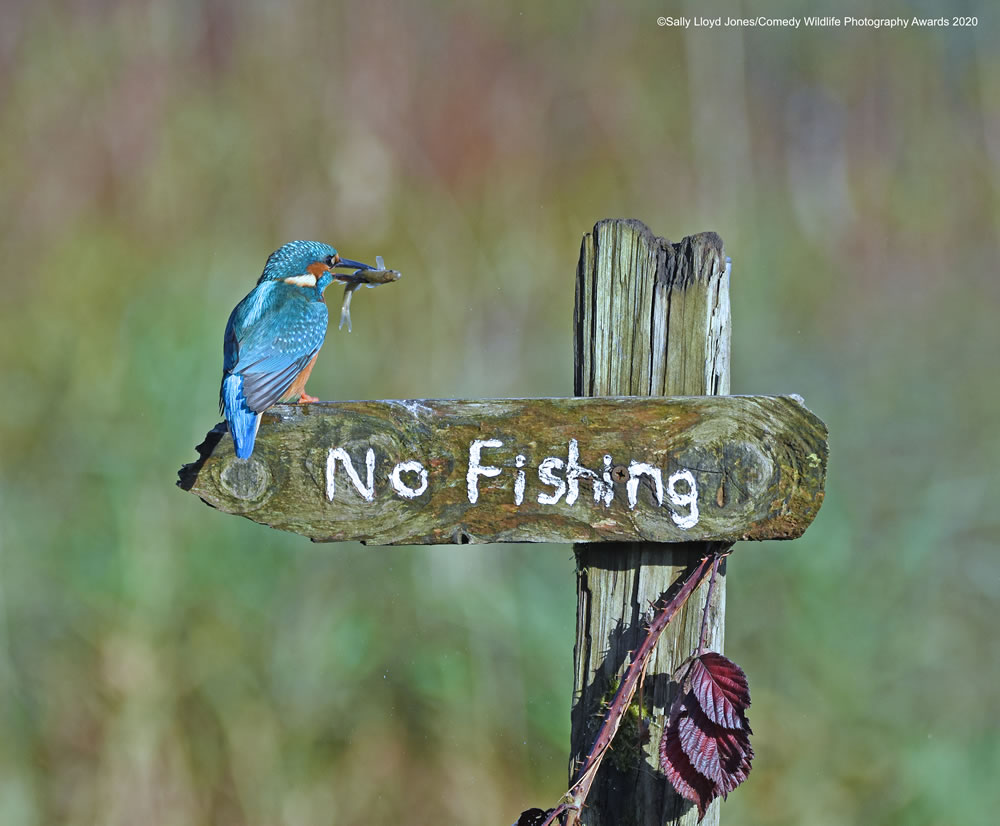 Sun Salutation Class by Sue Hollis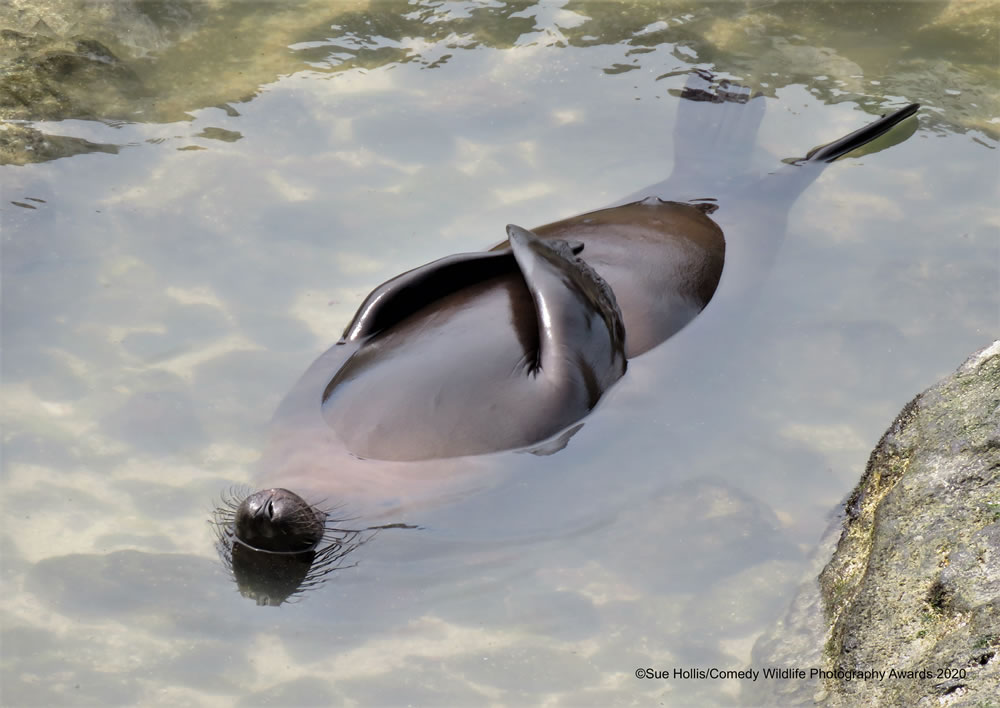 Faceplant by Tim Hearn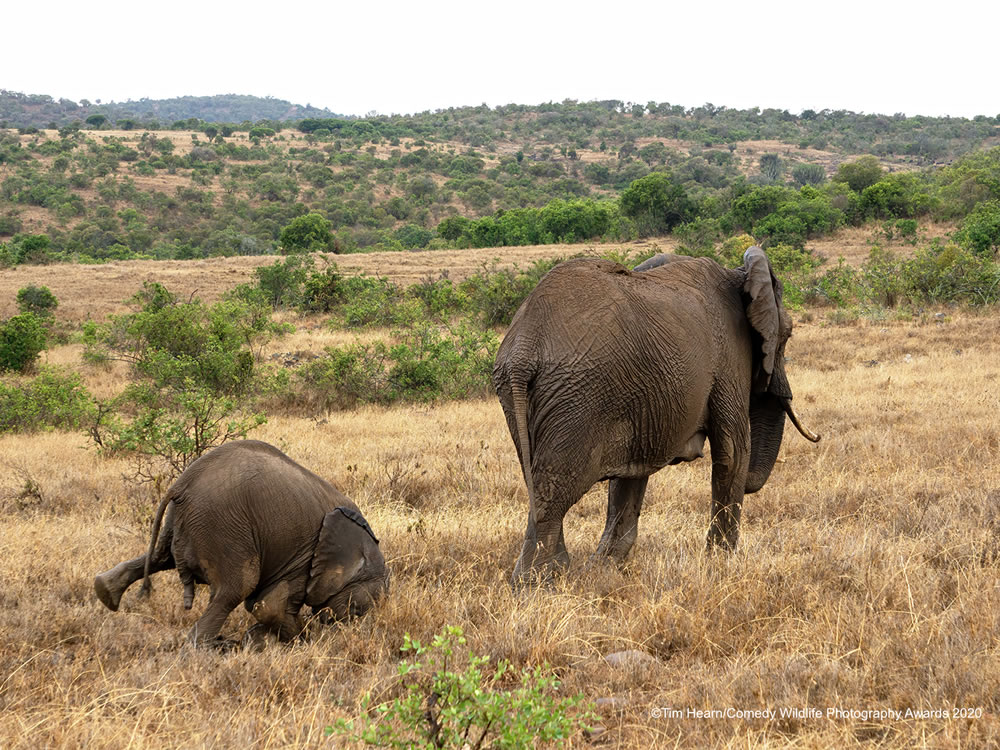 Abracadabra by Vicki Jauron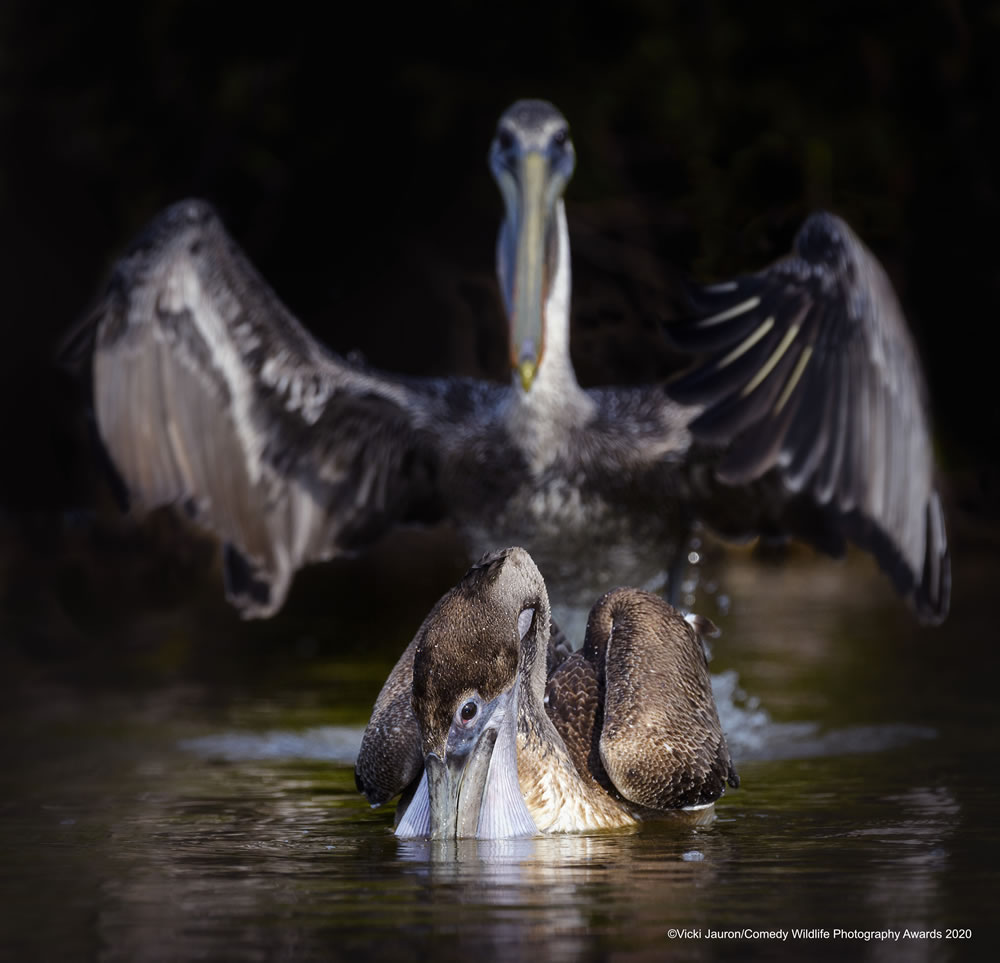 So hot by Wei Ping Peng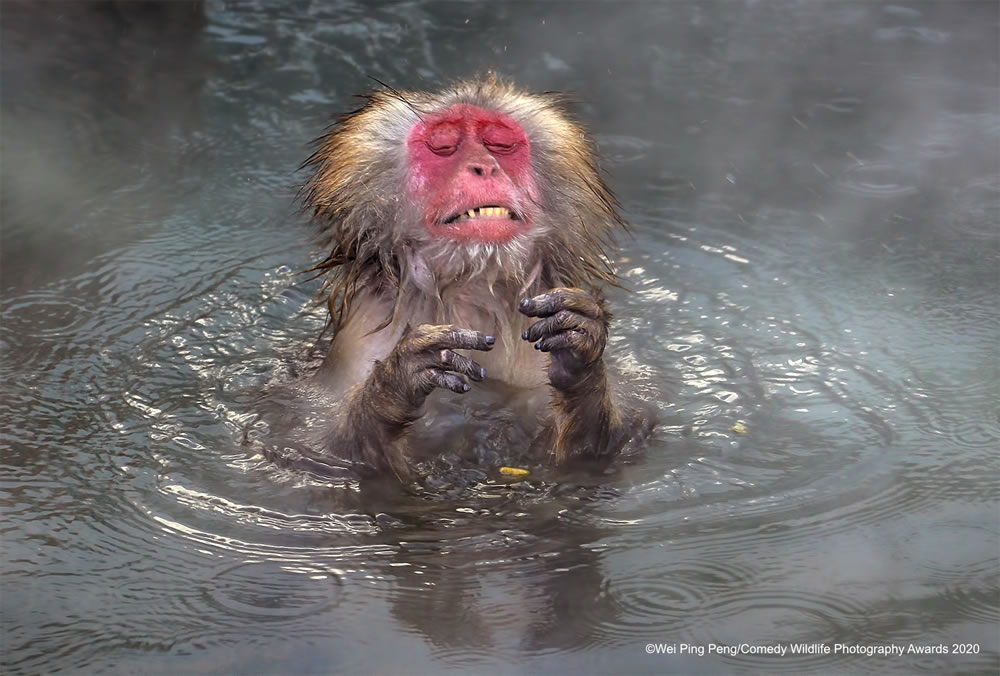 we all have that friend by Yarin Klein
The race by Yevhen-Samuchenko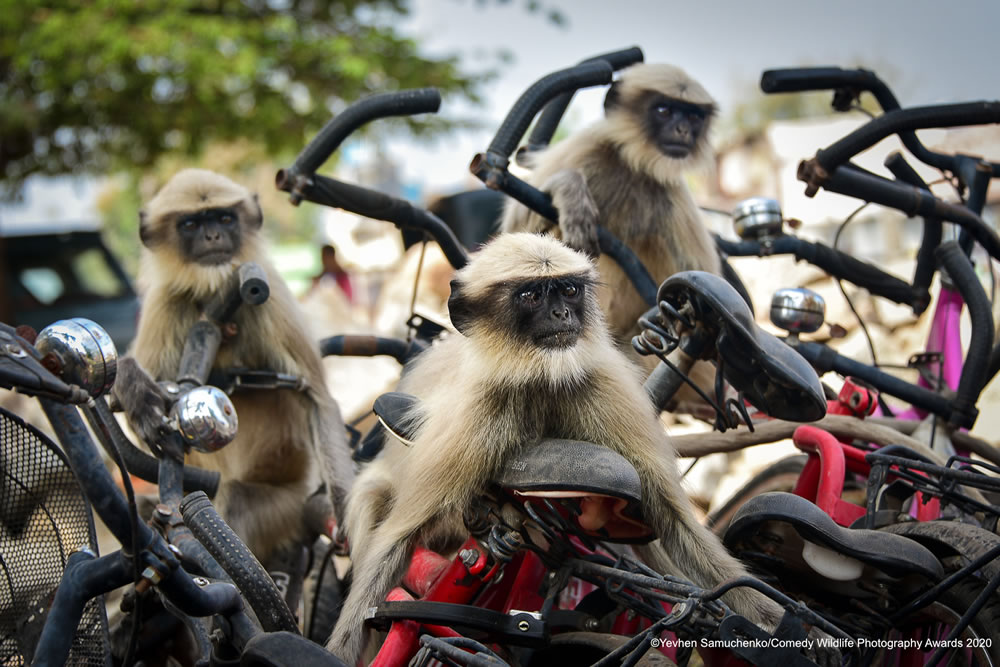 Hide and Seek by Tim Hearn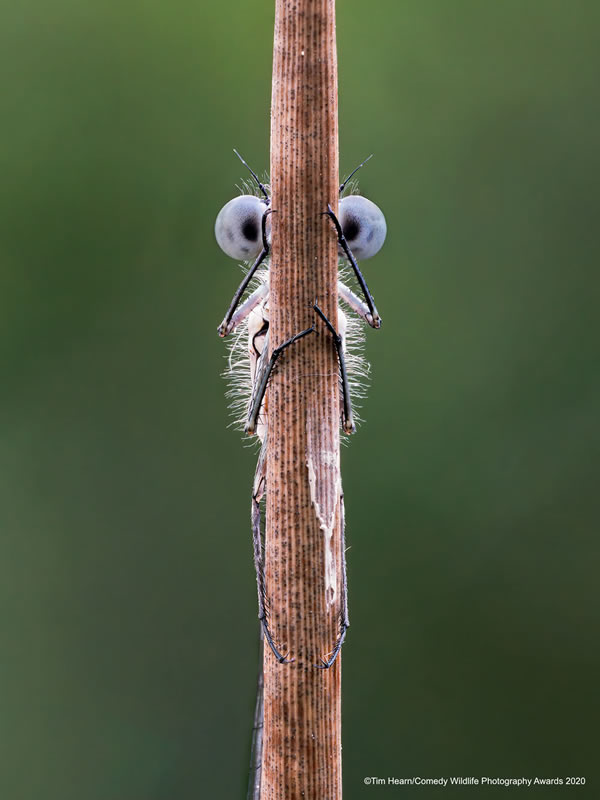 Fun For All Ages by Thomas Vijayan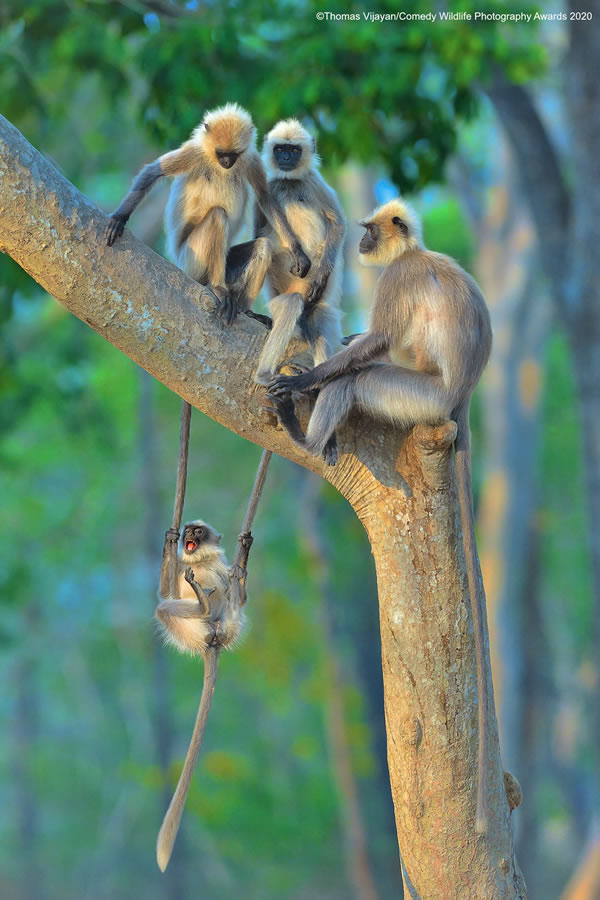 I Am Champion by Ramesh Letchmanan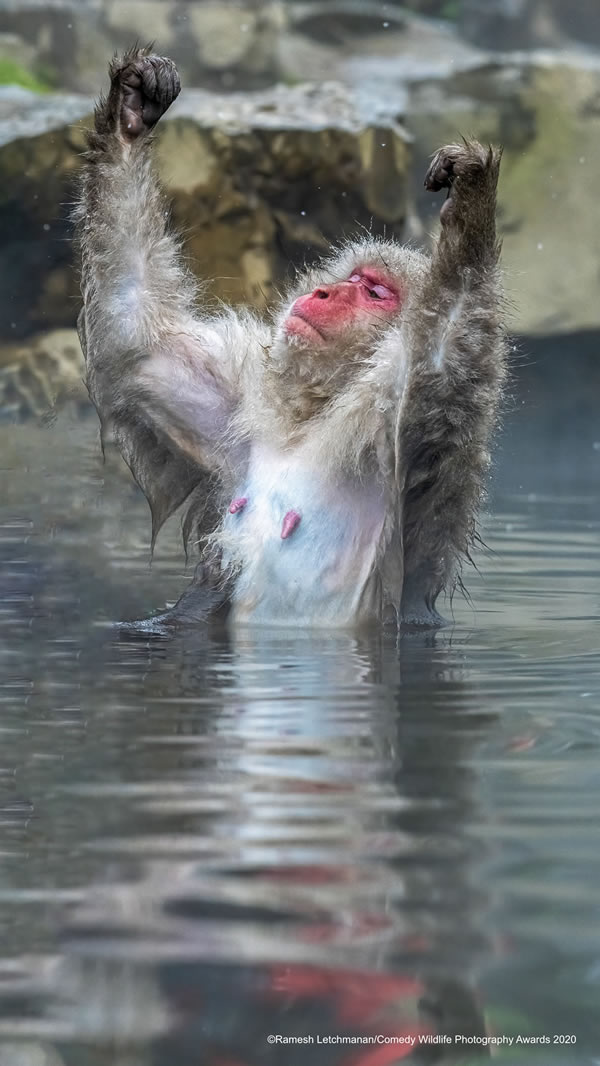 I've got you this time by Olin Rogers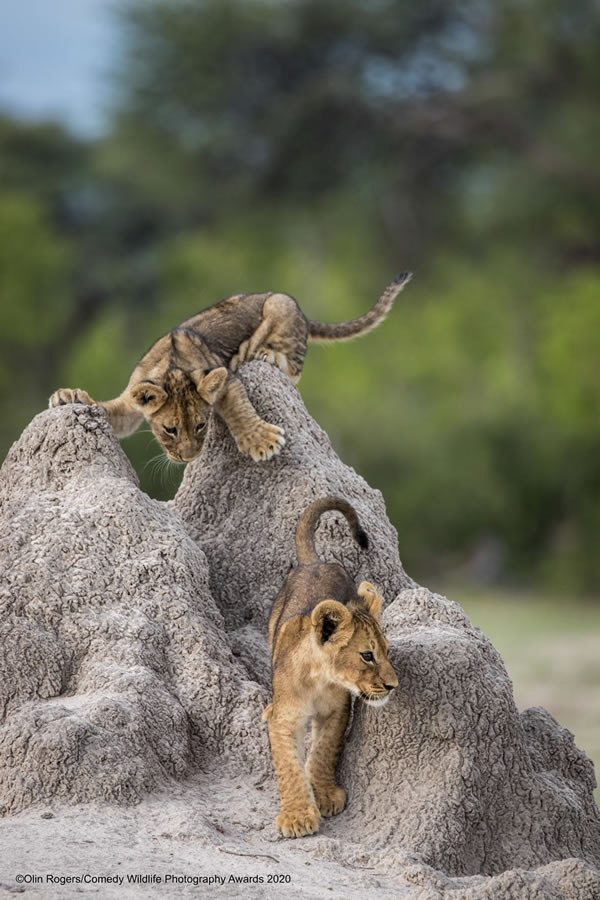 Boredom by Marcus Westberg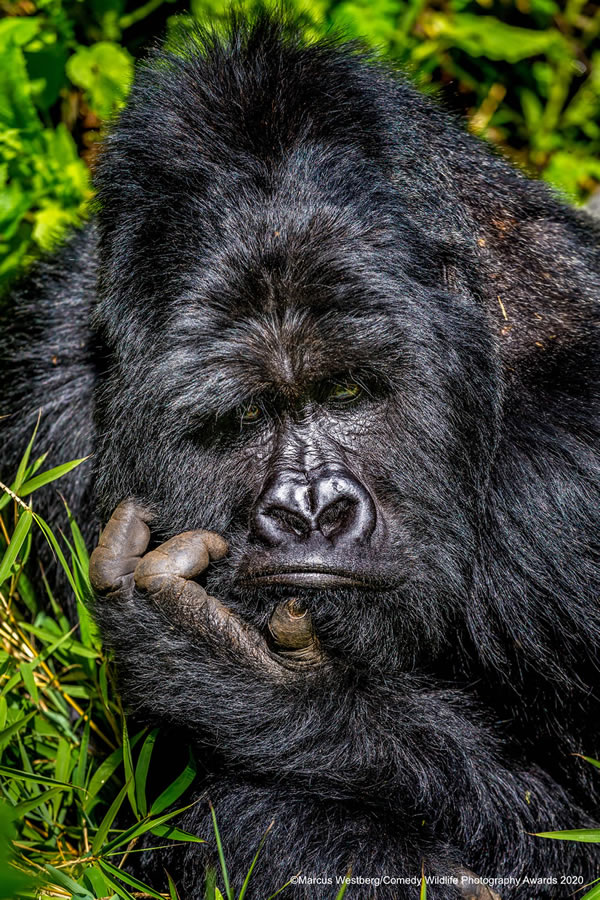 Terry the Turtle by Mark Fitzpatrick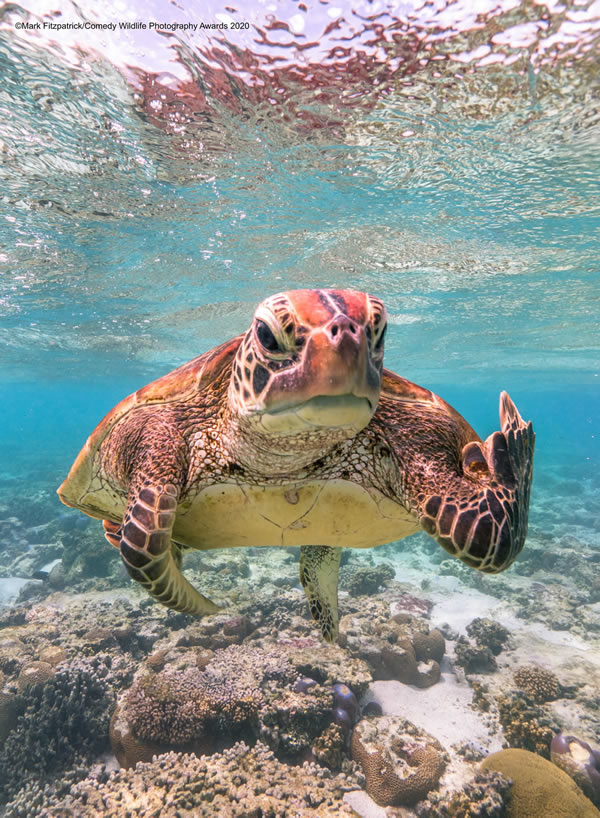 Covid Hair by Gail Bisson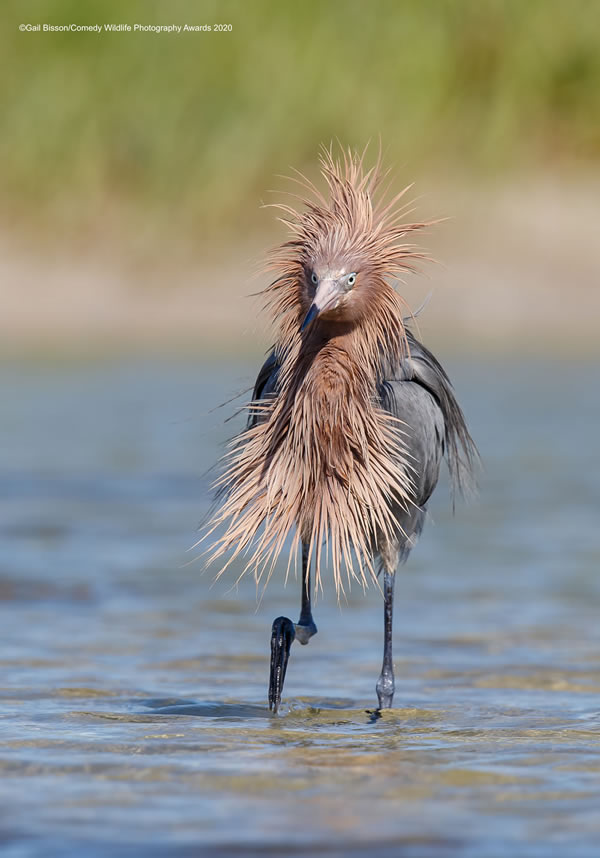 Crashing into the picture by Brigitte Alcalay Marcon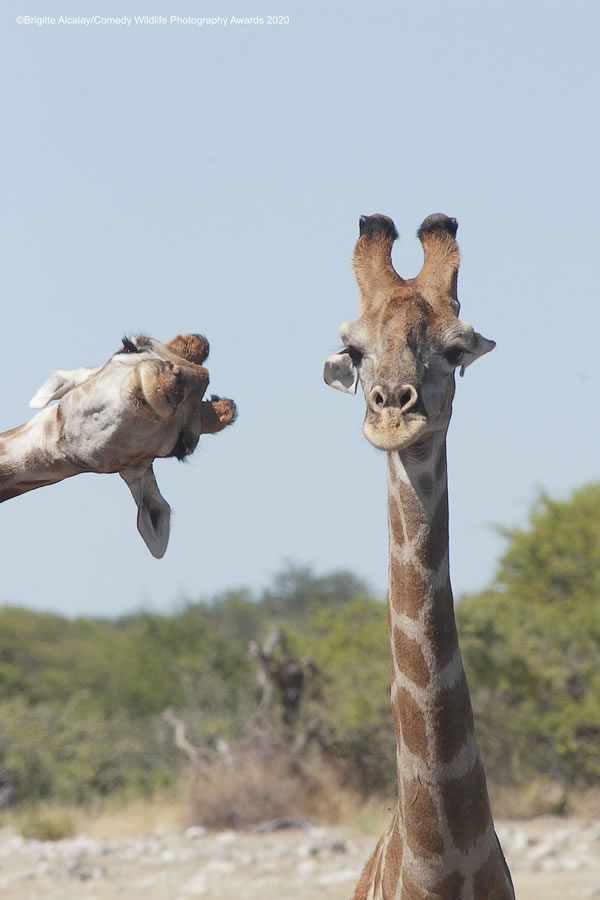 Doggo by Esa Ringbom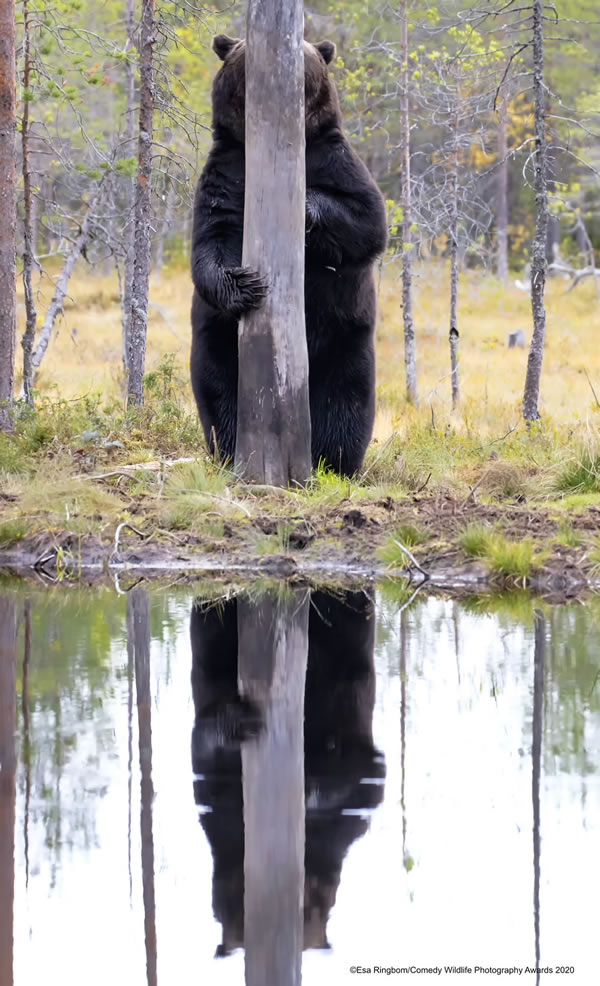 Don't miss to check our Related Articles