I've been photographing squirrels for a couple of years now and these are pictures that I posted during the last 12 months. I have two previous posts here and here.
Squirrels make such good models, they are funny and cute and no two squirrels are the same. They look a little different, especially in their fur color, and they have unique personalities.
In the summer of 2020, I had been waiting for a squirrel to stop by for a couple of hours before I decided to head home. Just as I was leaving the park, I saw a squirrel on the other side of a stream. I called out to it: Hey! Come here!
I wasn't expecting a reaction, but it came over to me. We took some pictures for half an hour and then we both went on our way.
You can find Johnny Kääpä on the web:
Here's a picture of me and the squirrel!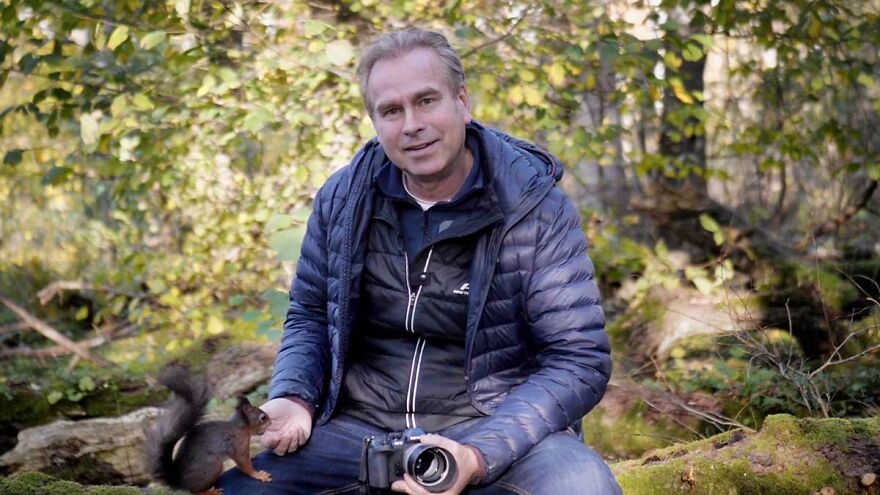 #1 Happy Smile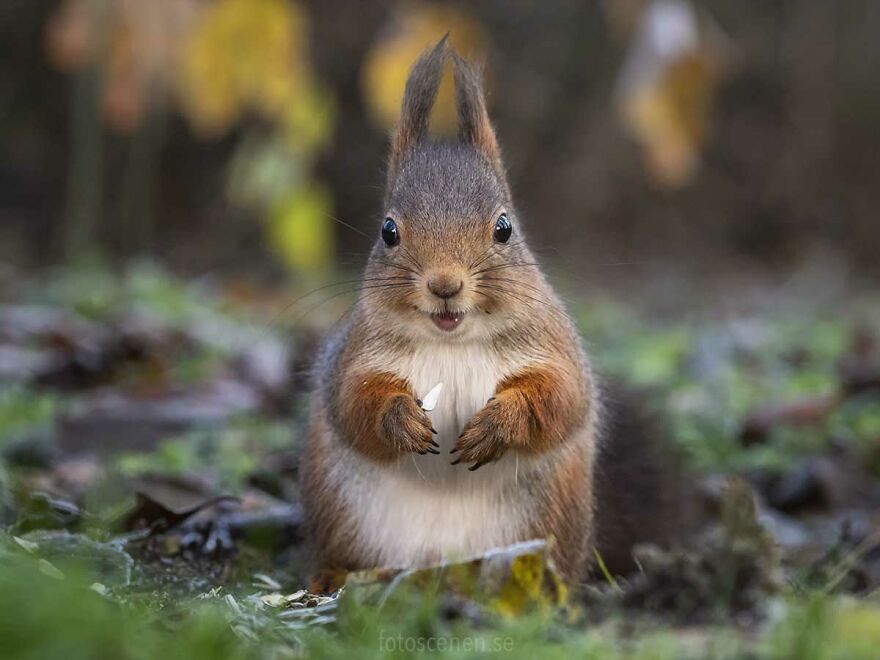 #2 Stop And Smell The Flowers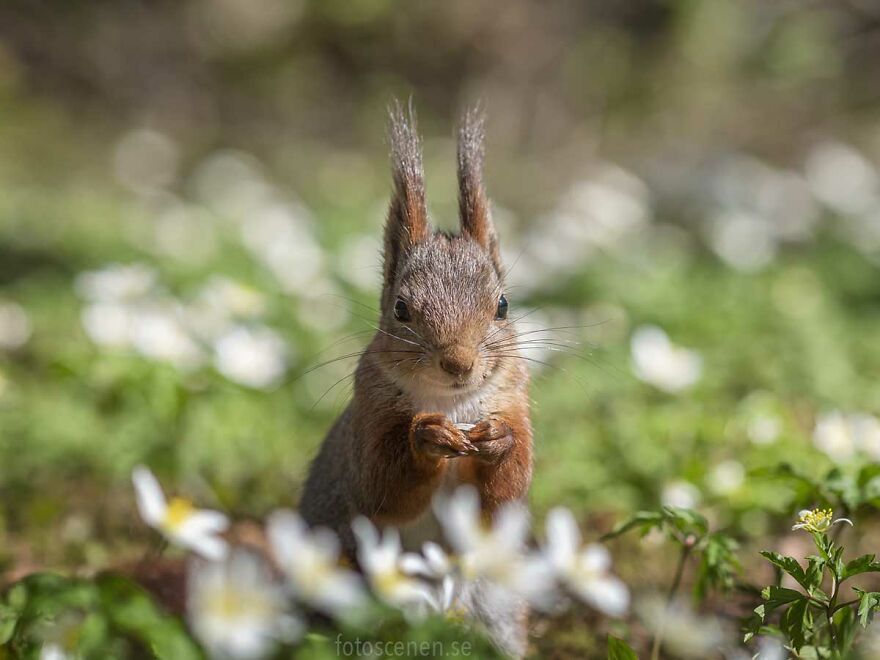 #3 Opening A Jar Be Like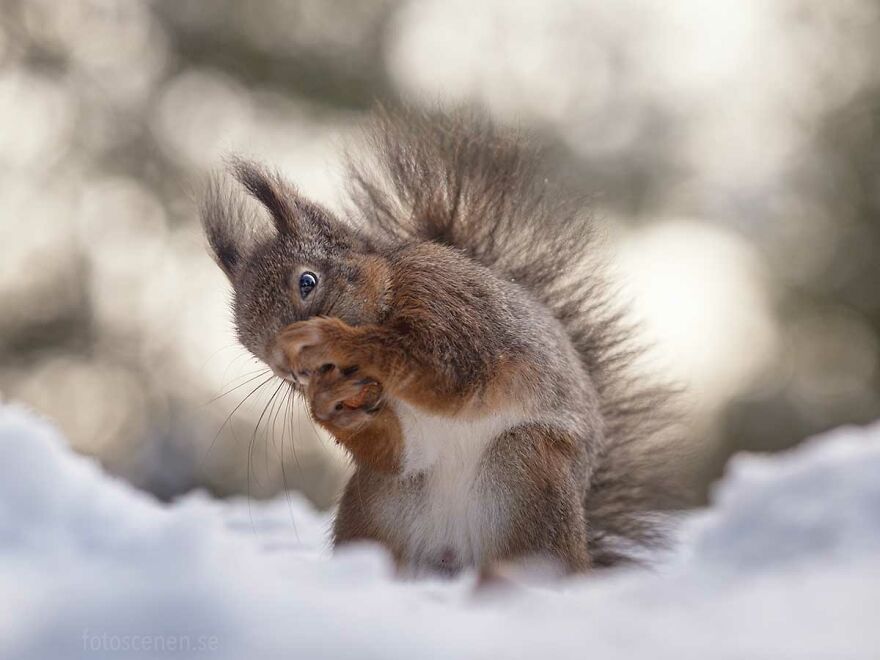 #4 Excuse Me, Mr.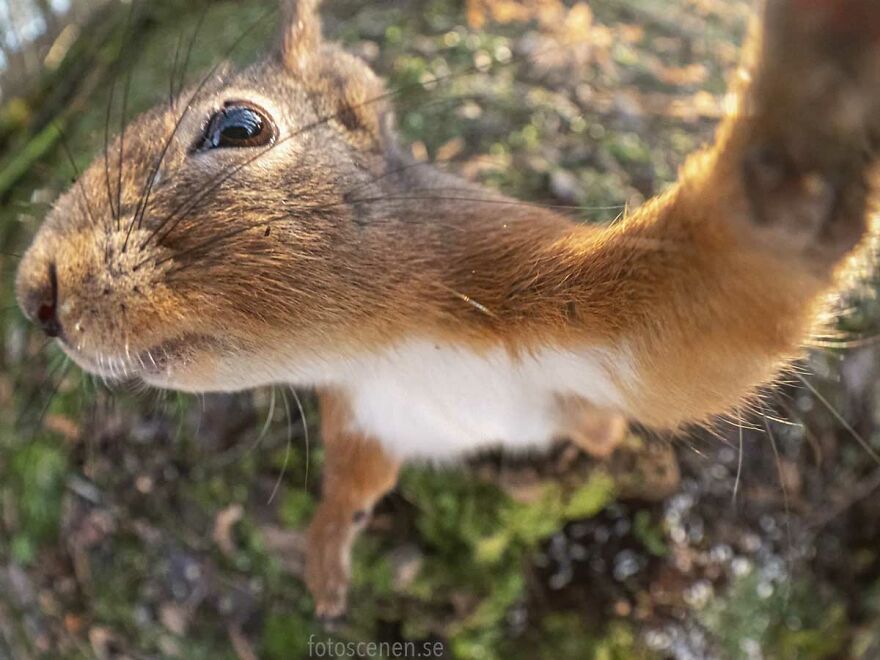 #5 Did You Say Cinnamon Buns?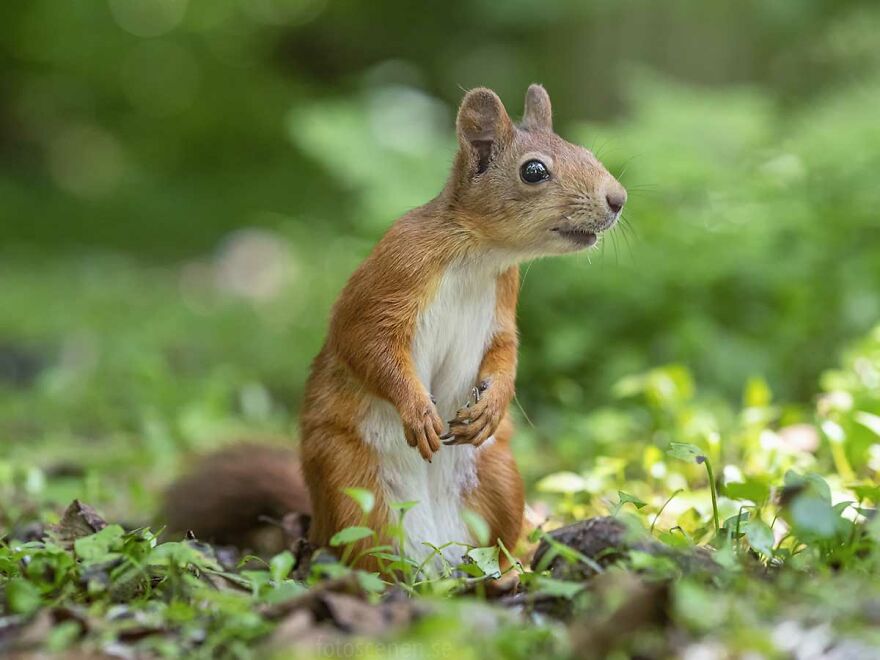 #6 Citizens Of The Forest, It's Time For Change!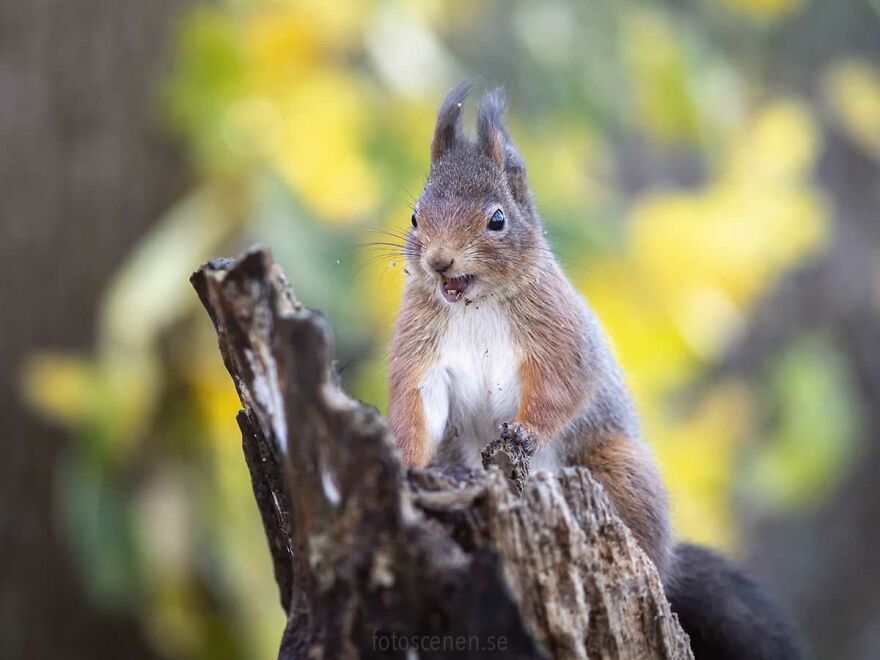 #7 Is It Story Time?
#8 Ready, Steady…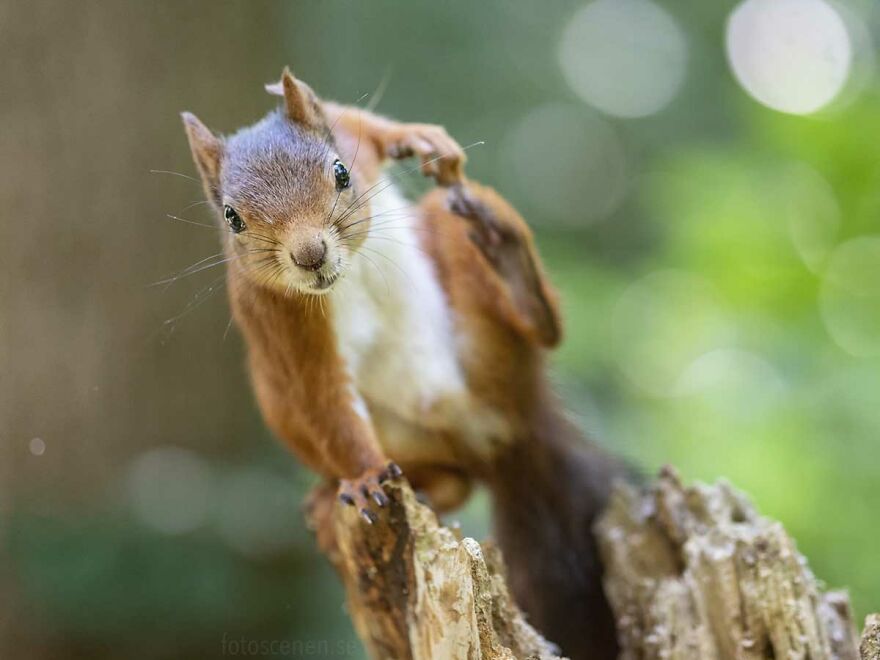 #9 Hey, No Media!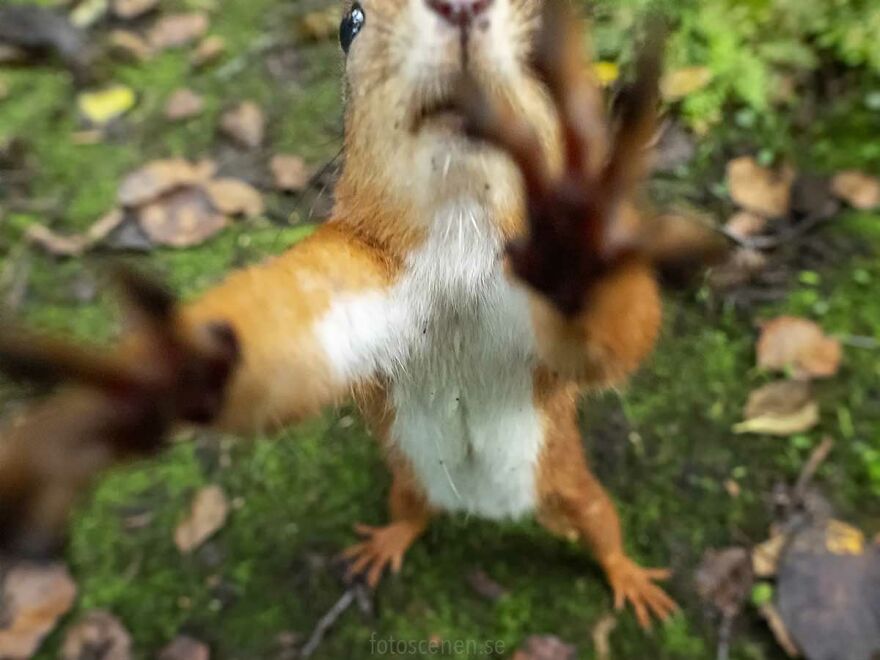 #10 Shake, Rattle And Roll
#11 The Munchies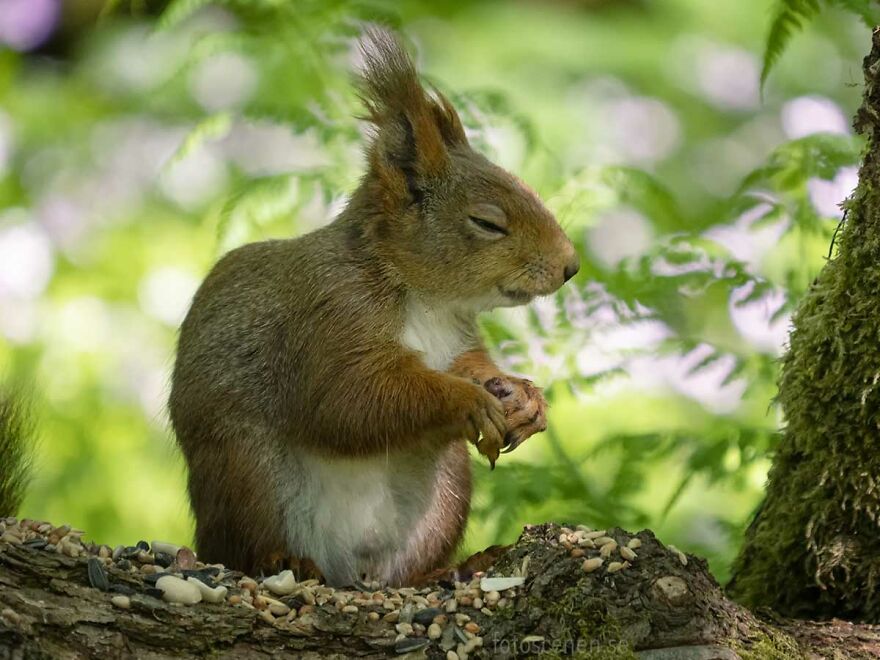 #12 Who Threw That?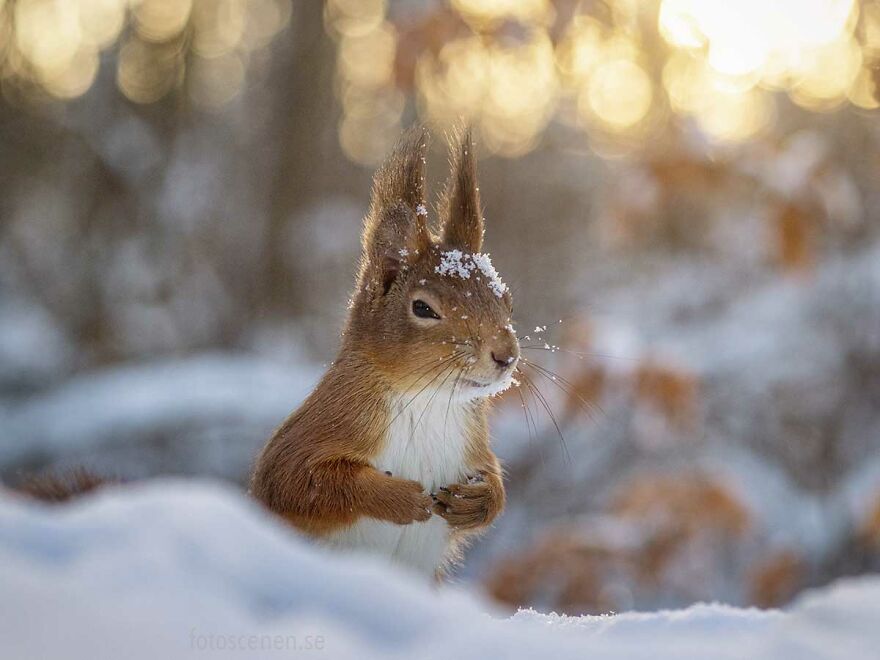 #13 I'm Not Coming Down
#14 Feeling Extra Squirrely Today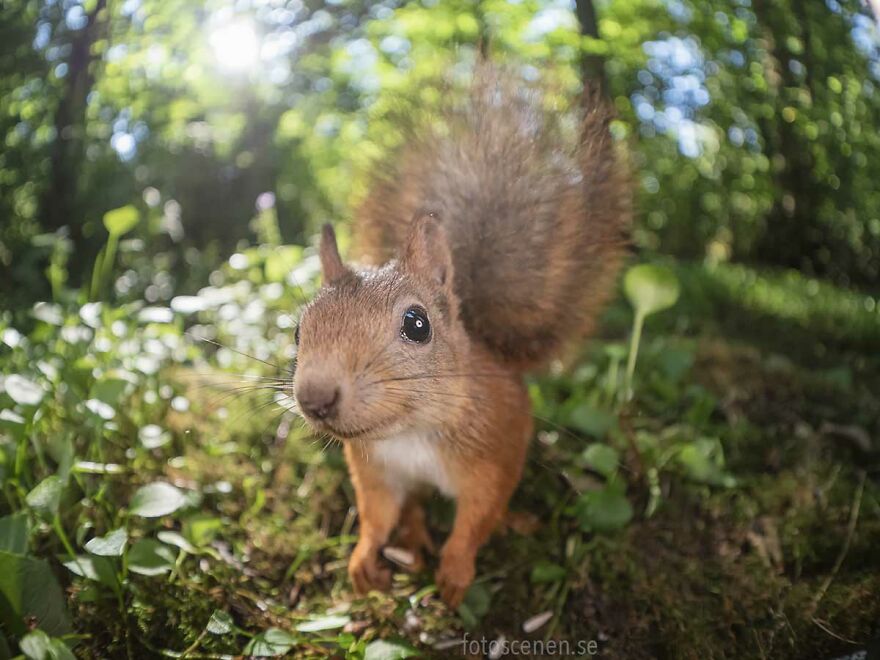 #15 Good To See You Again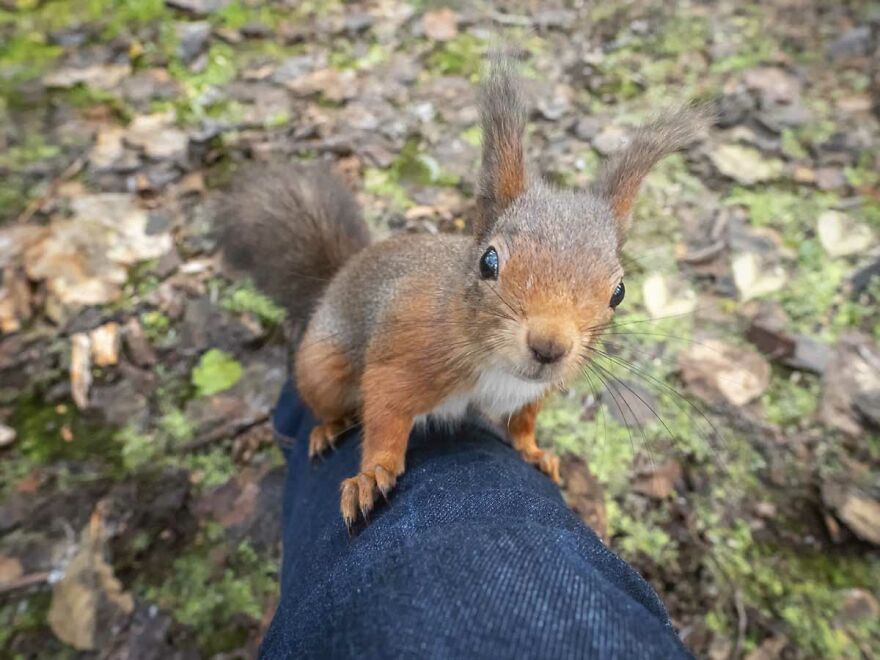 #16 Mug Shot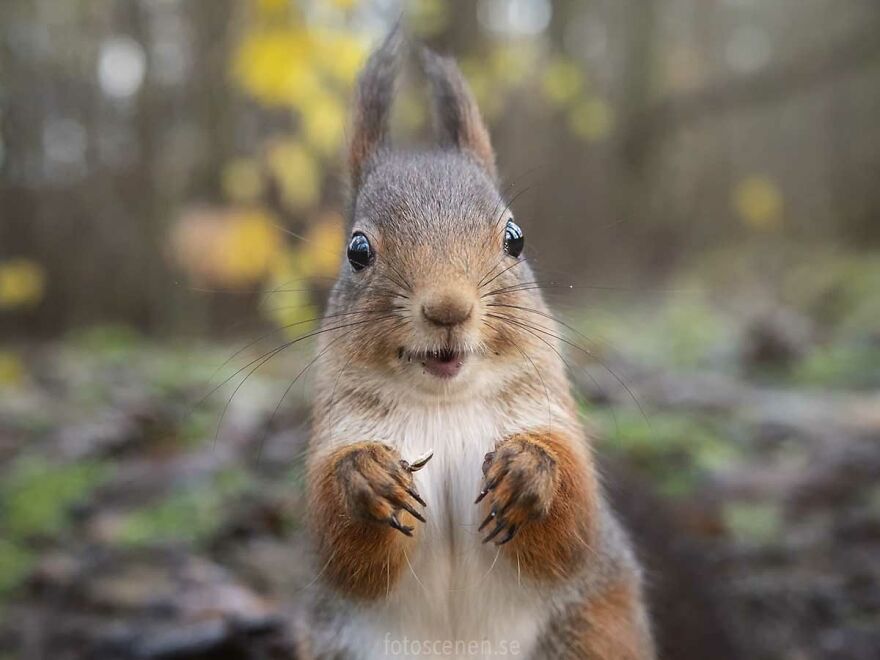 #17 Inquisitive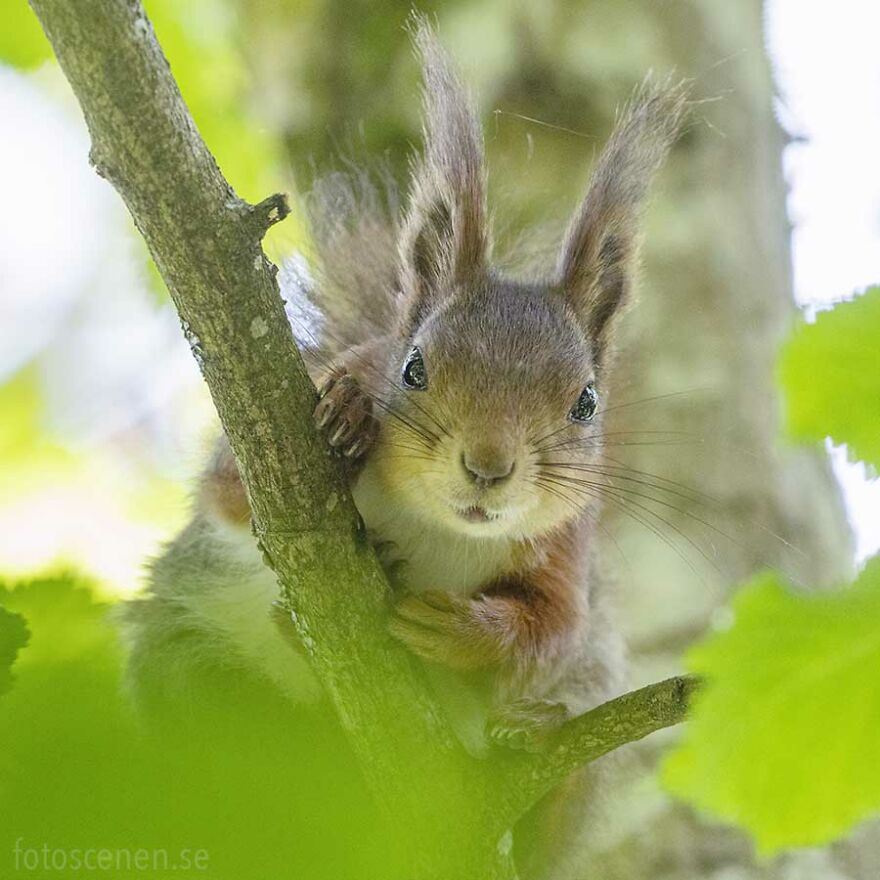 #18 Good Grip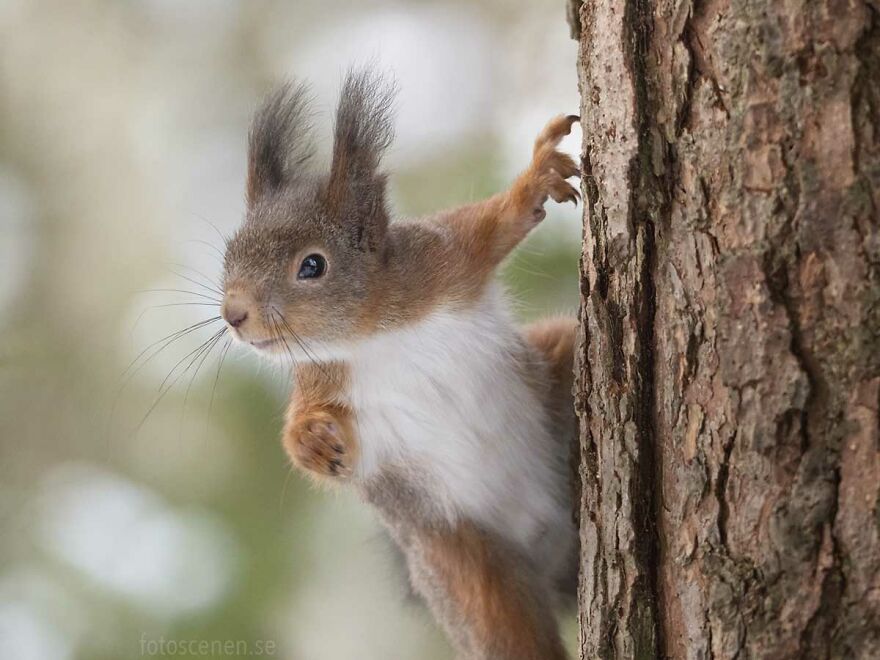 #19 Big Bite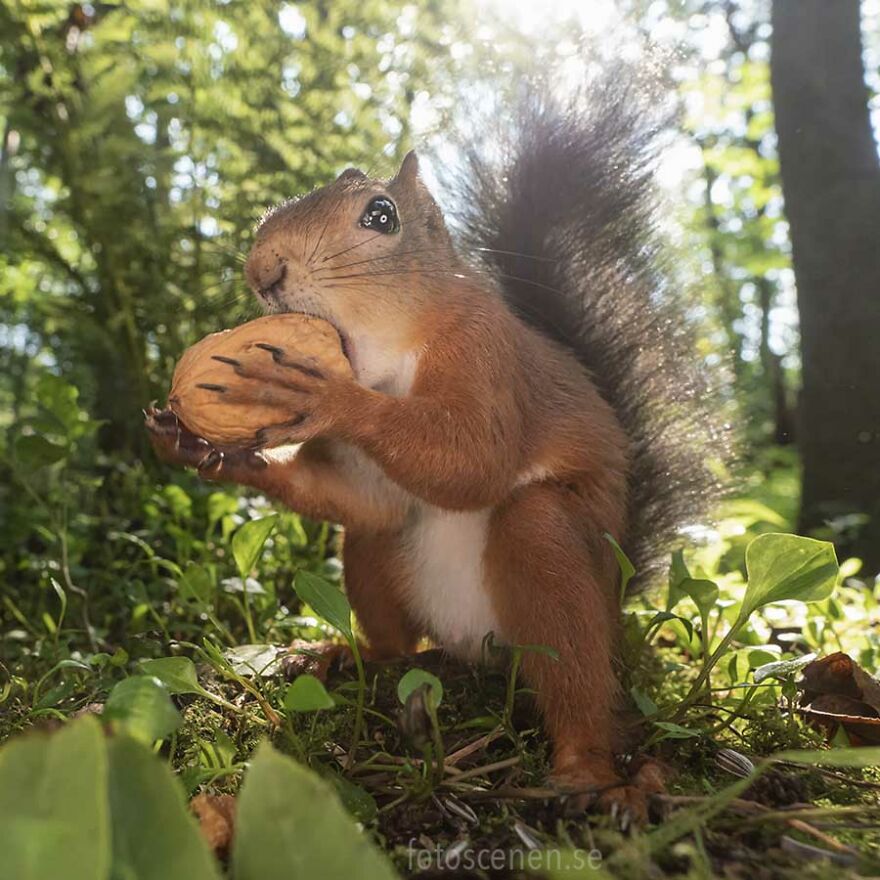 #20 Sitting In A Winter Wonderland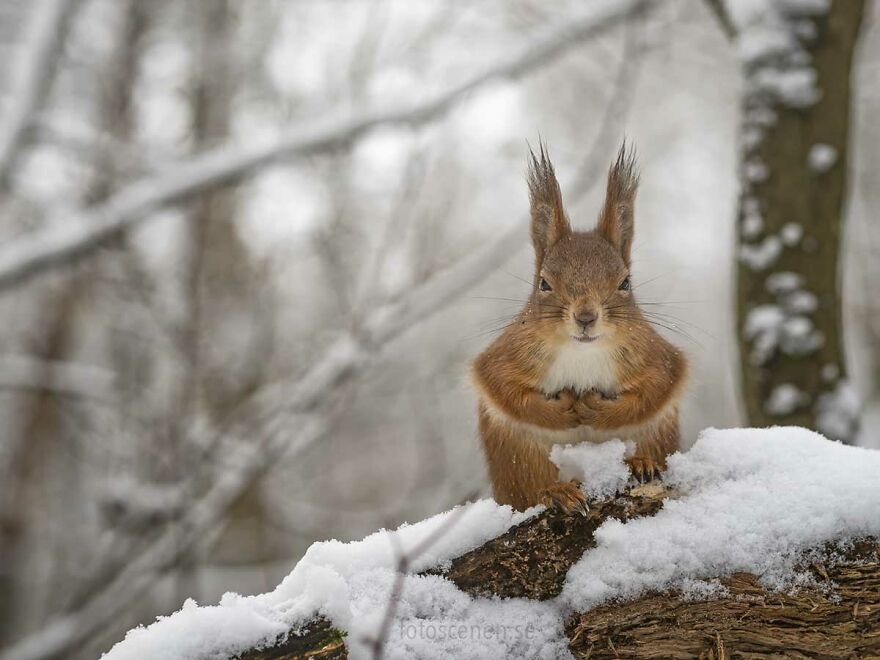 #21 It's Our Fort!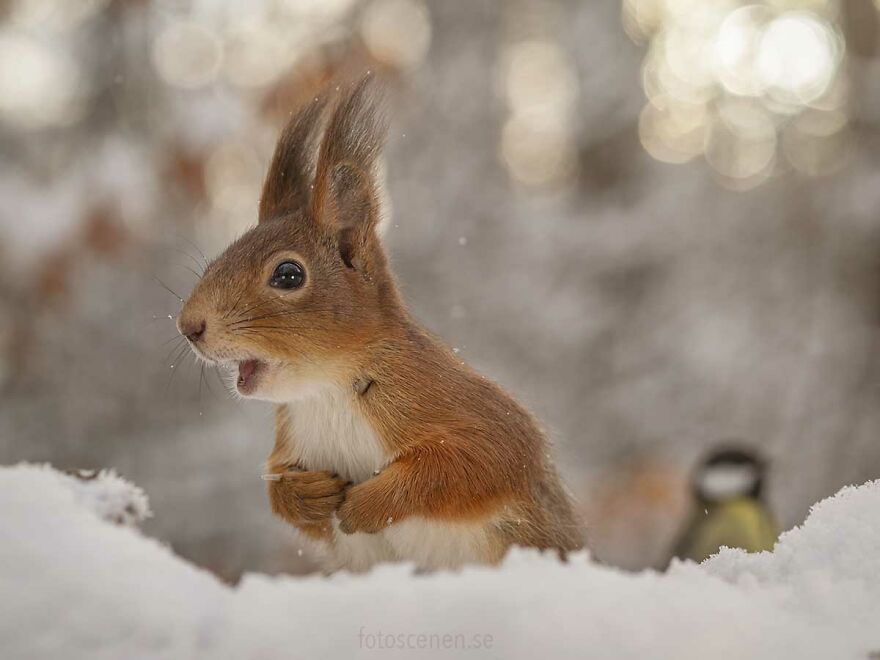 #22 When Sweden Is Winning In The Squirrel Olympics
#23 Is That So?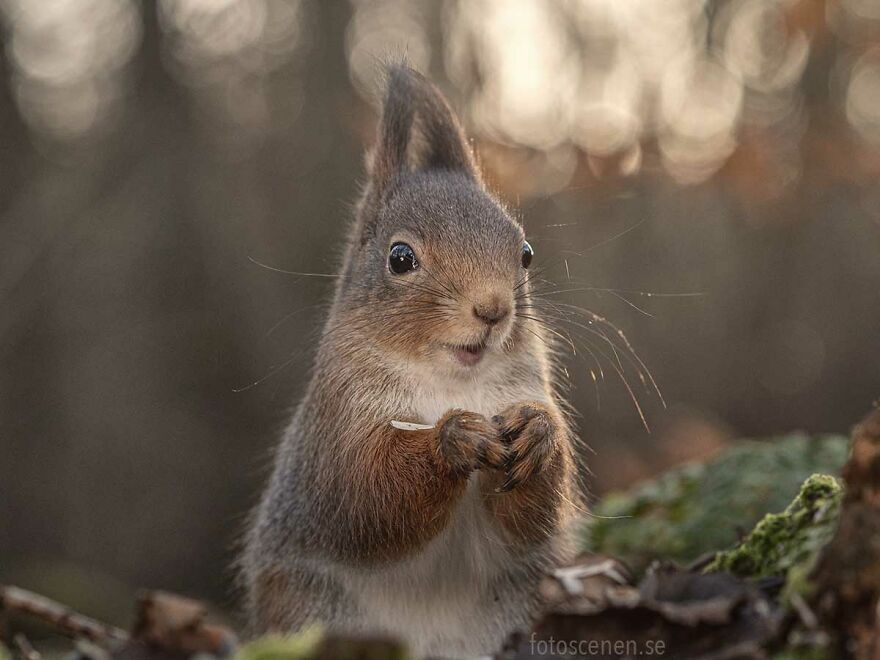 #24 Having Some Leftovers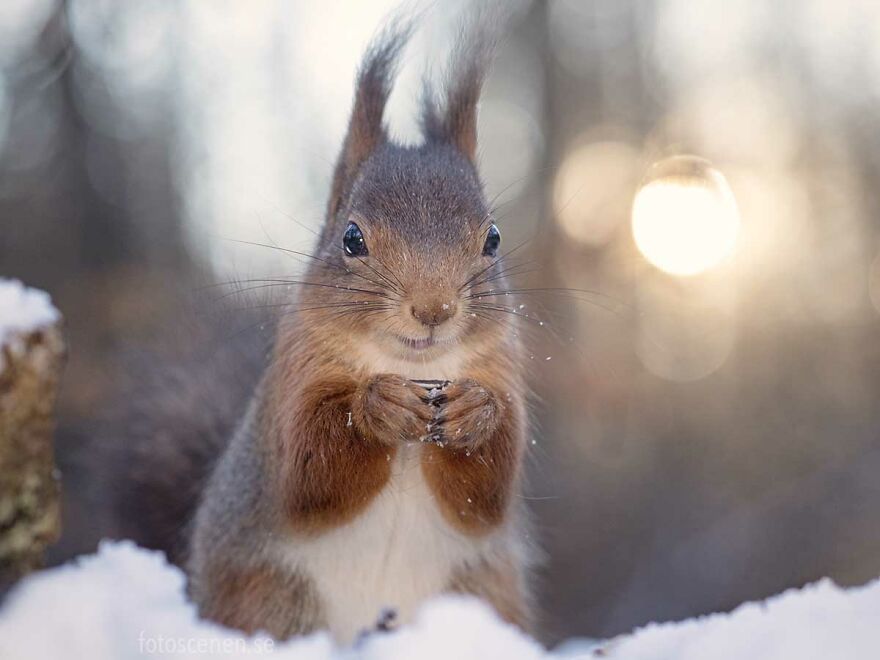 #25 Windy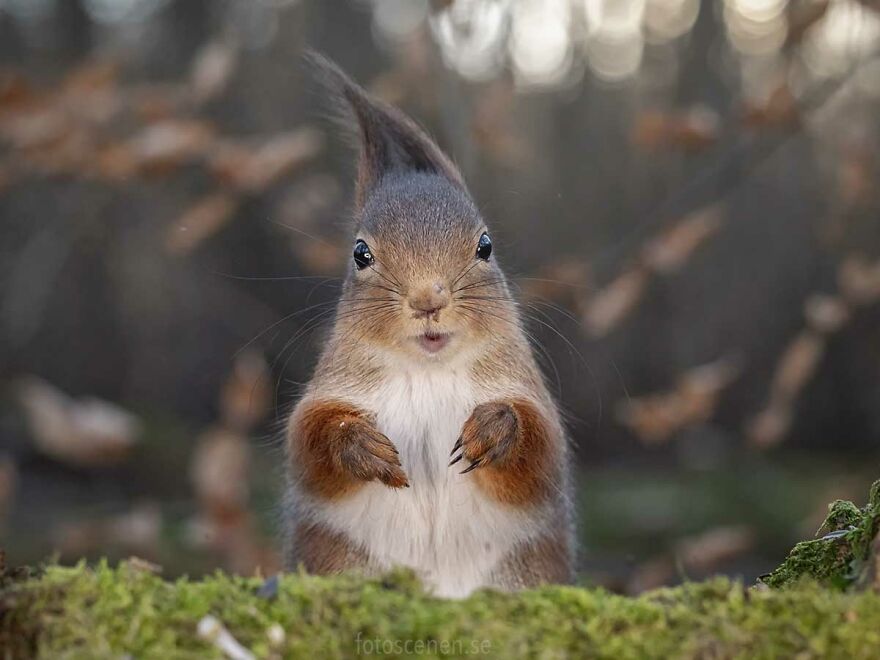 #26 Excited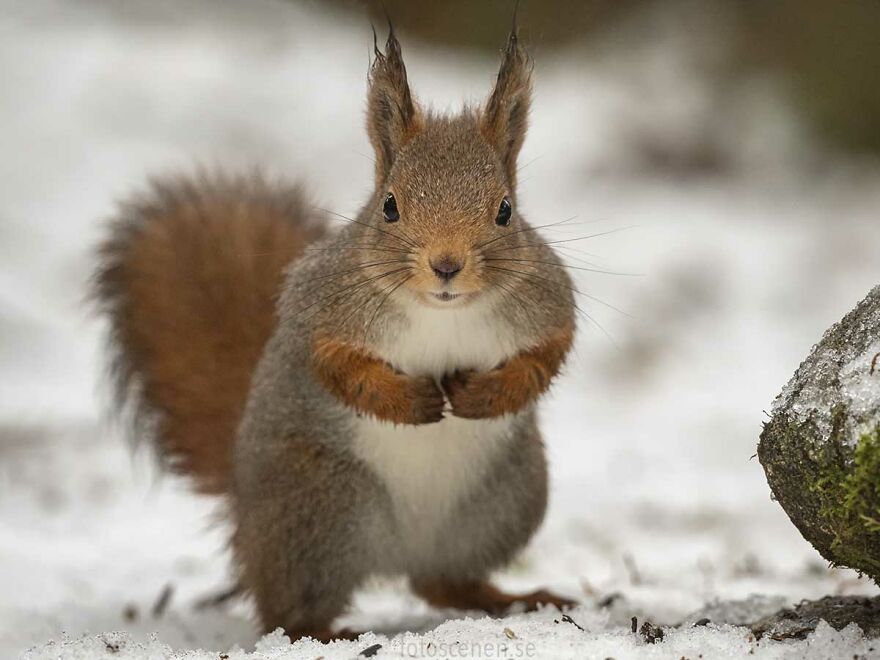 #27 Are You Coming?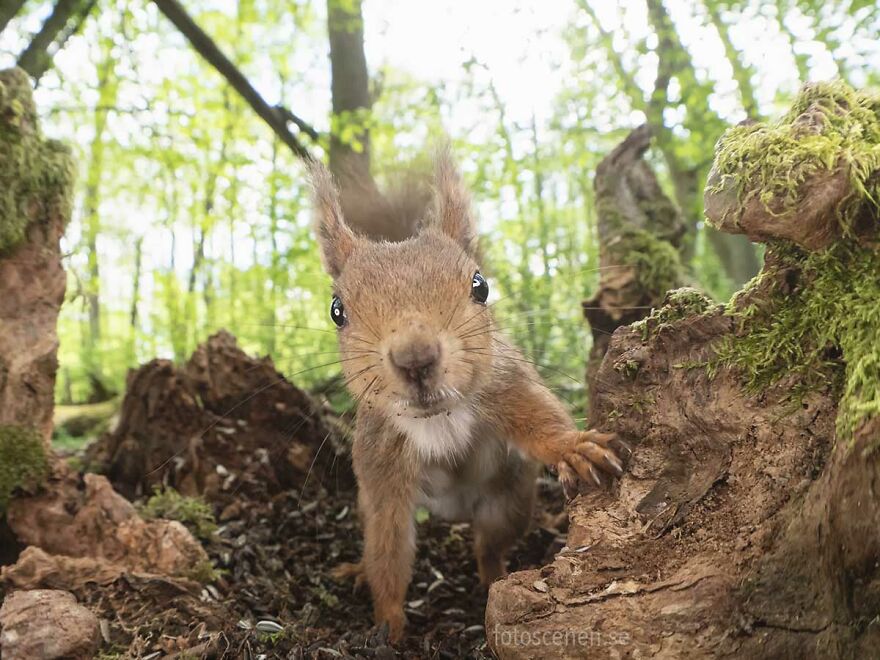 #28 A Little Bit Of Sunshine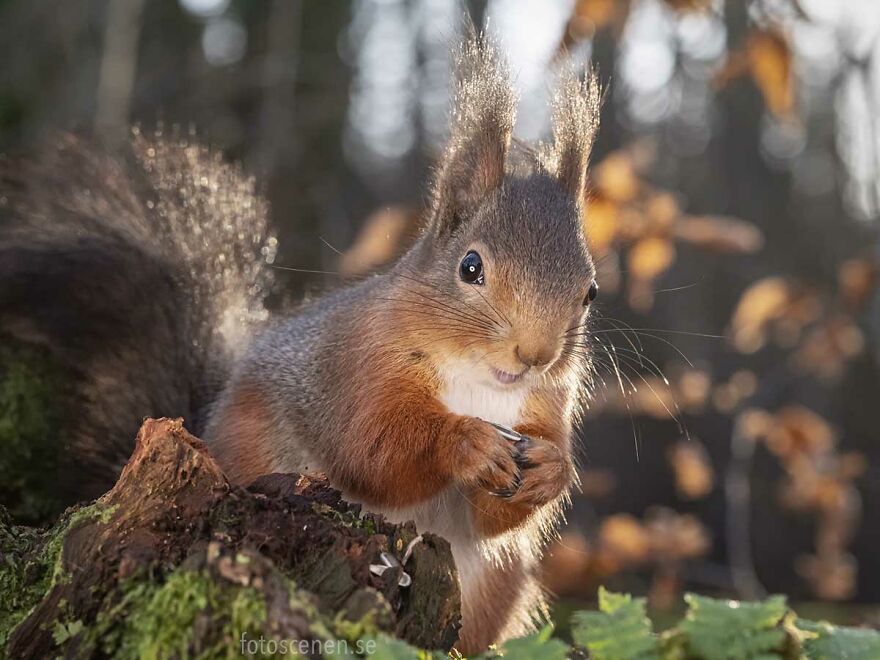 #29 May I Offer You My Best Christmas Wishes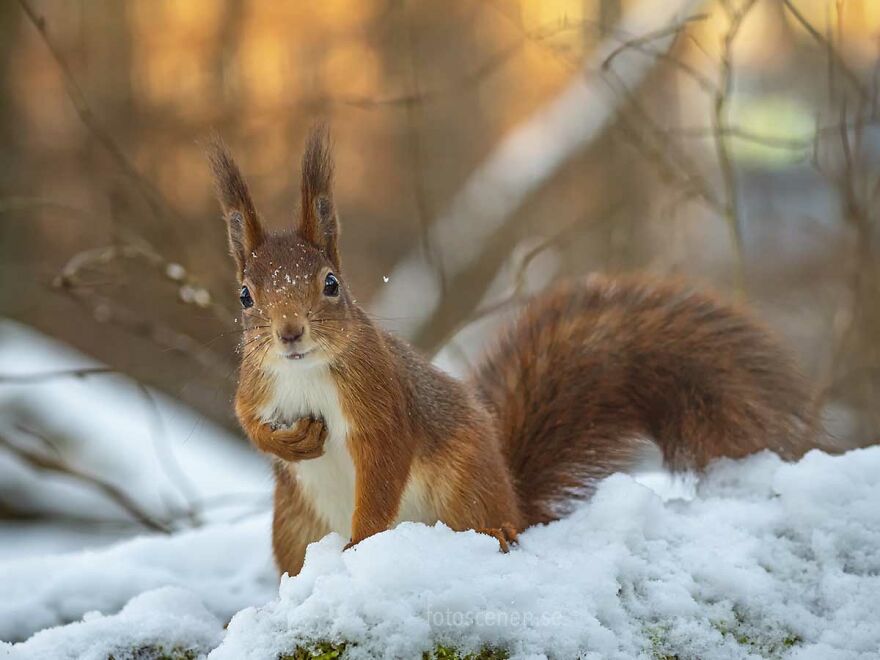 #30 All Ears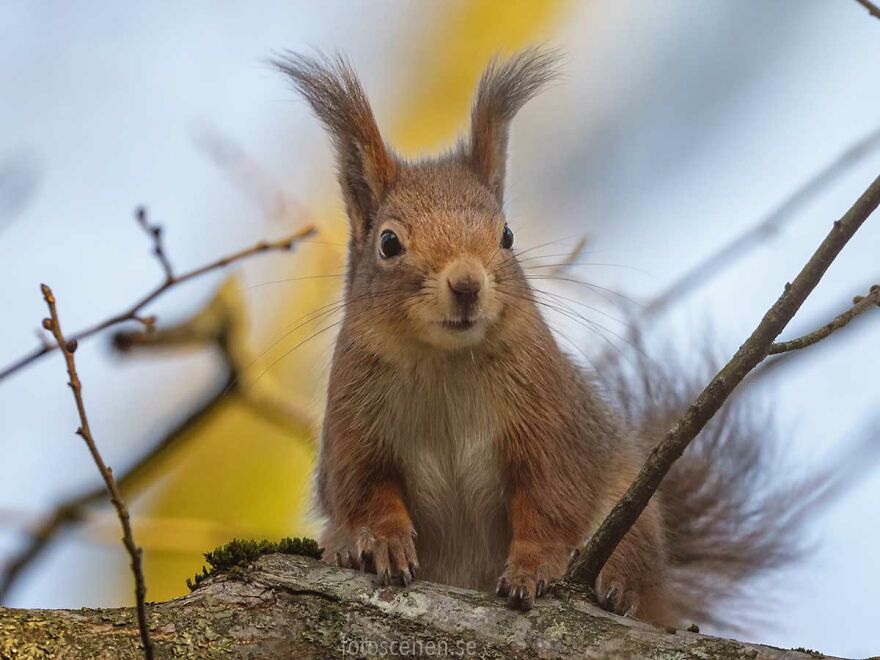 ---
You can find our previous articles: