Every year I capture an Easter squirrel photo series. Always with new scenes and props. This time the big difference is that there is still 1-meter snow laying in the end of March here in the middle of Sweden. More than five white months and the spring is sleeping still.
It is clear that these wonderful animals are looking forward to the spring with fresh new food and hiding their food in the fresh earth instead of hiding it in the cold snow.
The squirrels look a little bit like Easter bunnies, with their long ears and big feet. Squinnies would be a nice name.
I captured many more photos which can be seen in the video together with squirrel movie scenes.
This squirrel is preparing to be a mamma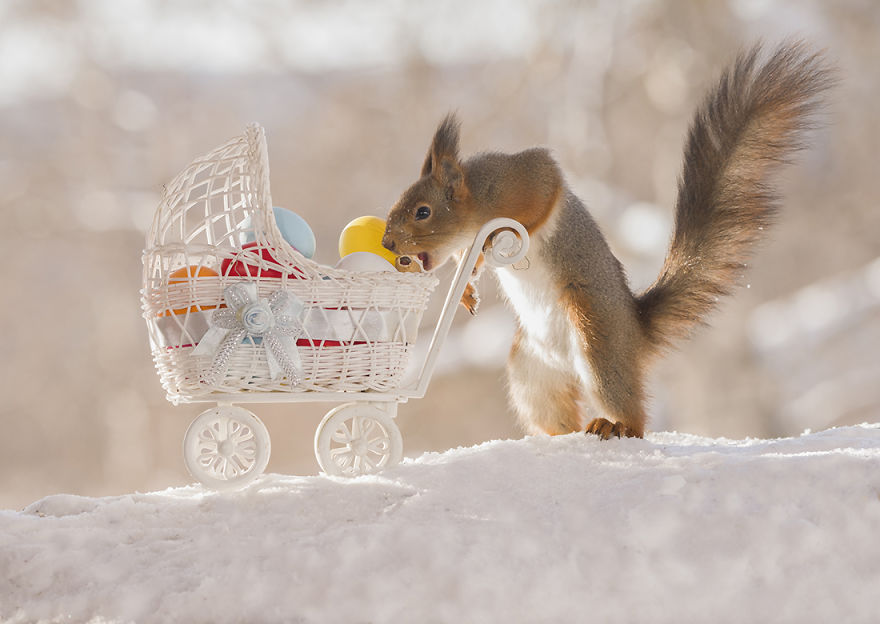 Egg vehicle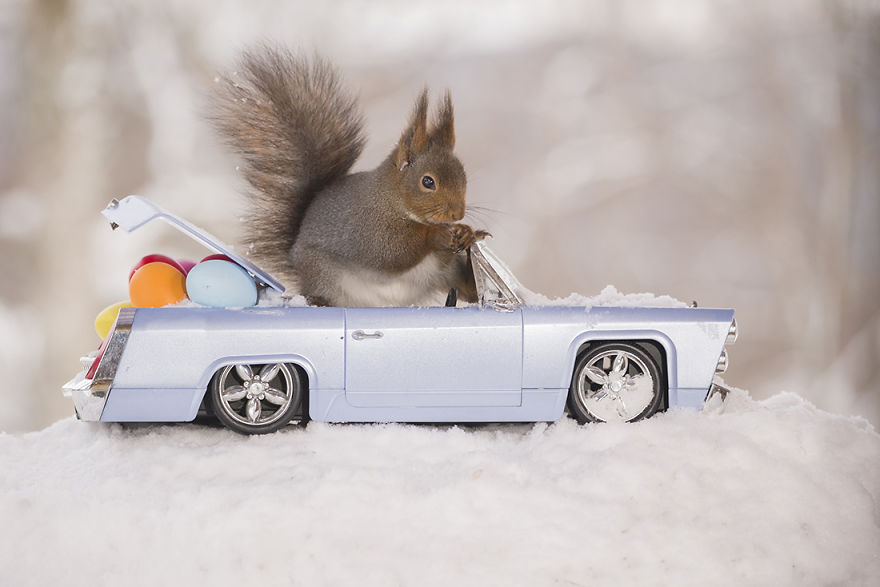 Chick has born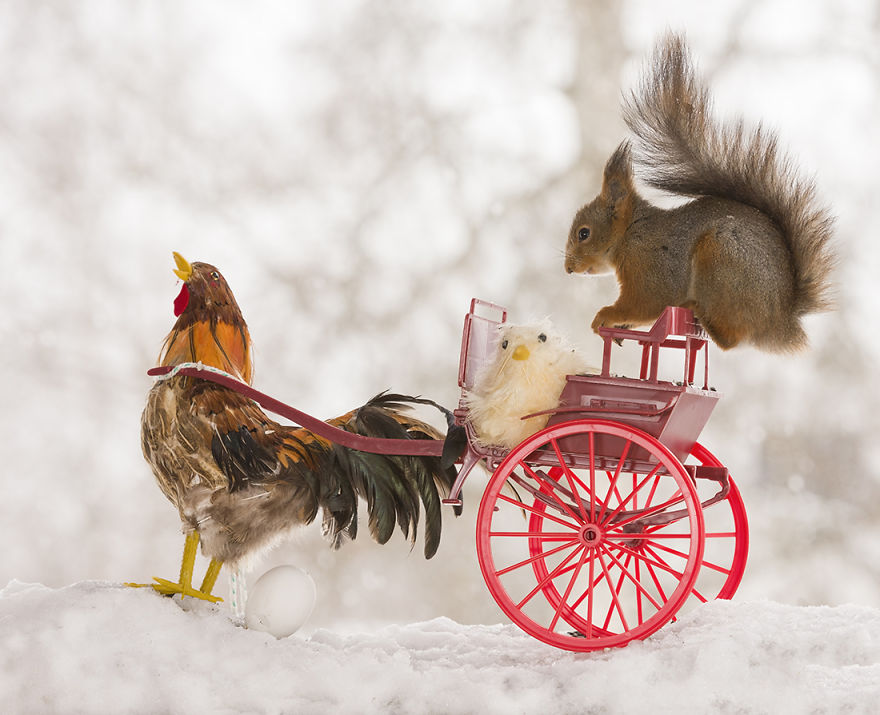 Holding the egg in place
Breaking eggs with a hammer
Breakfast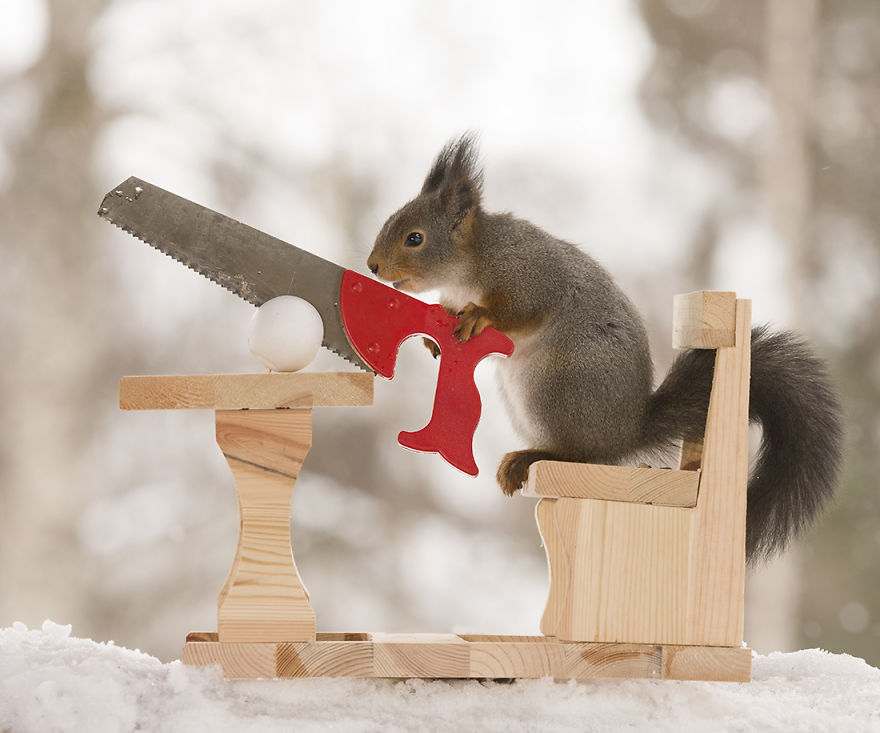 Stealing the eggs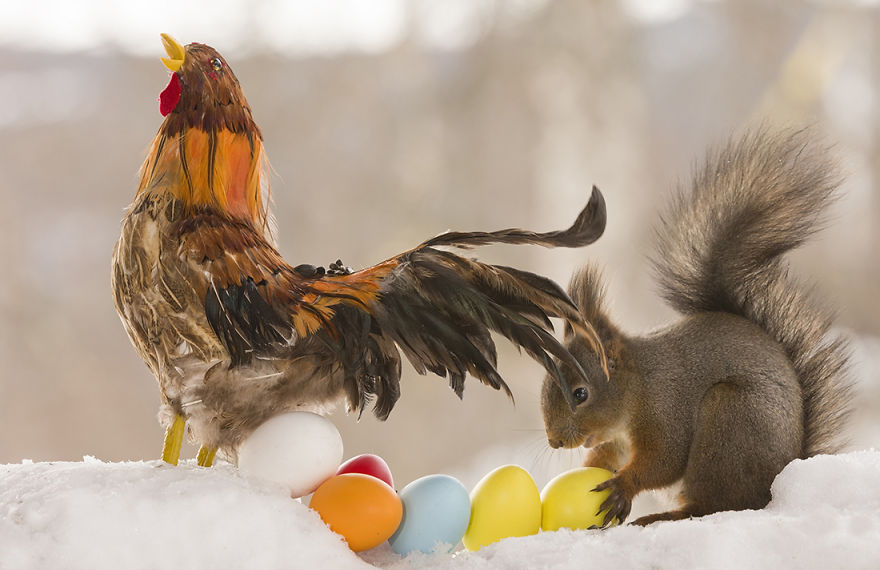 Breaking eggs is not easy
Waiting for the traffic lights
The police found a stolen egg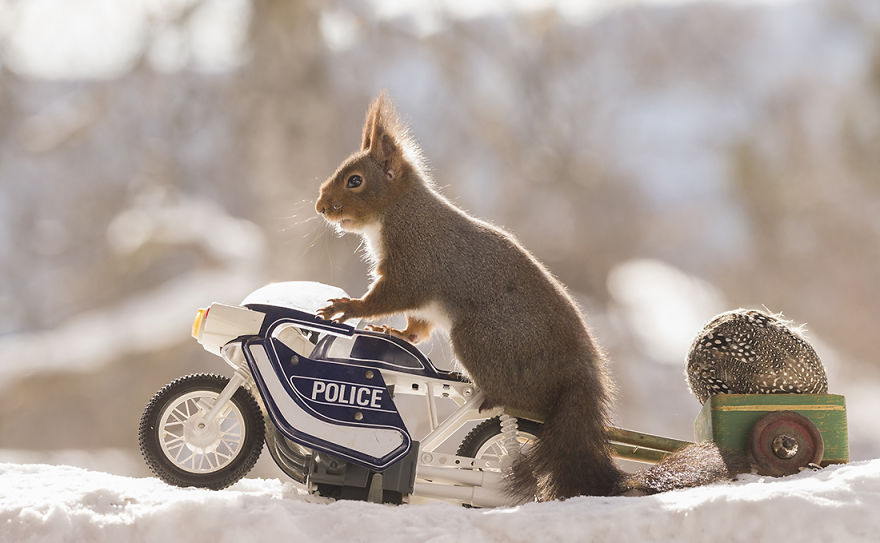 Very effective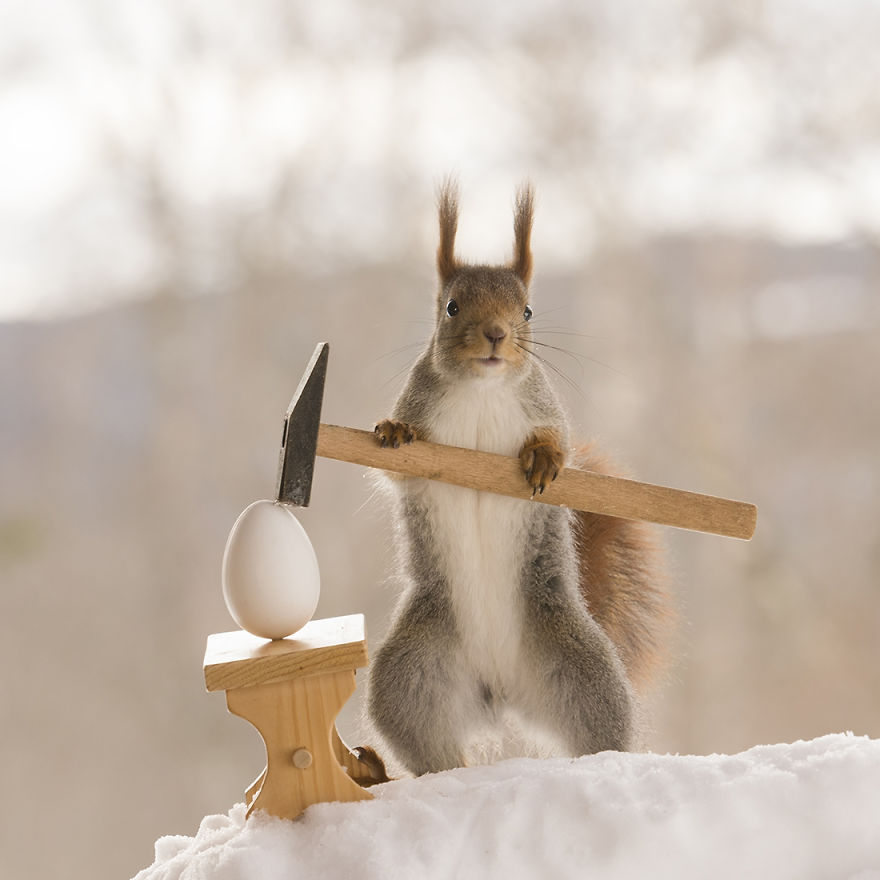 Holding the eggs in place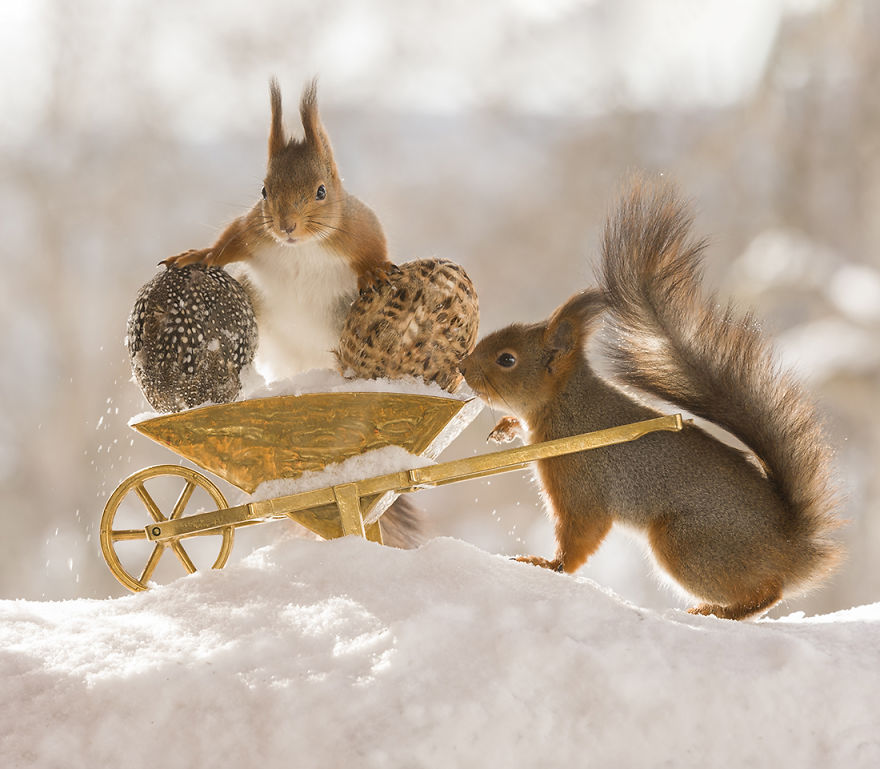 This is the egg dance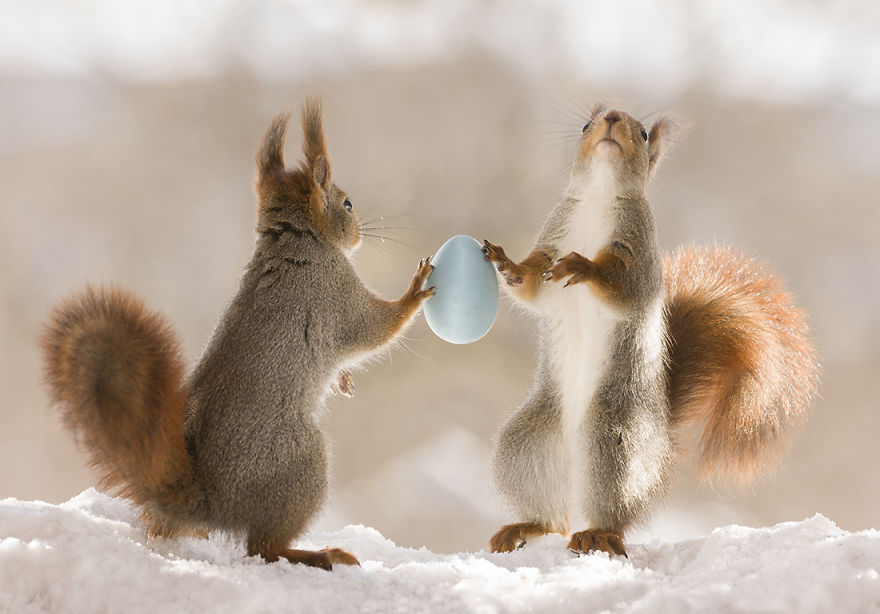 The egg thief
A good way to get eggs open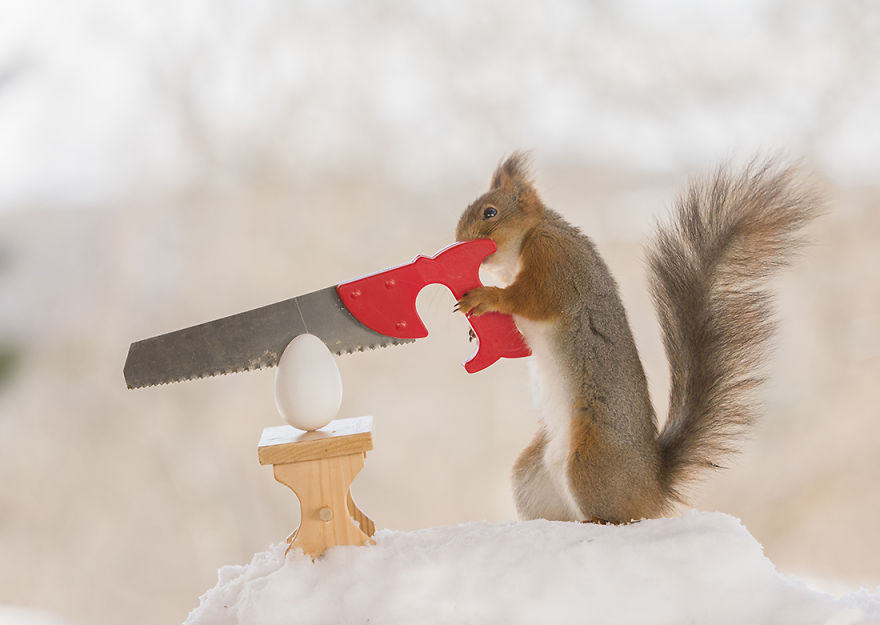 Egg guillotine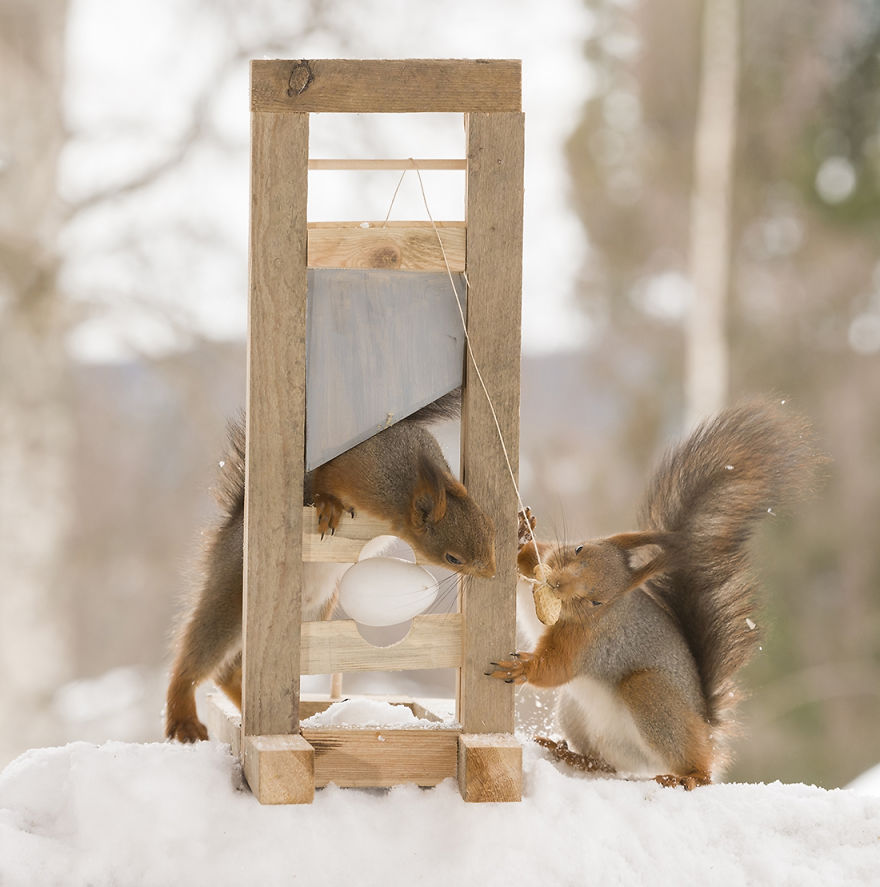 Egg cracker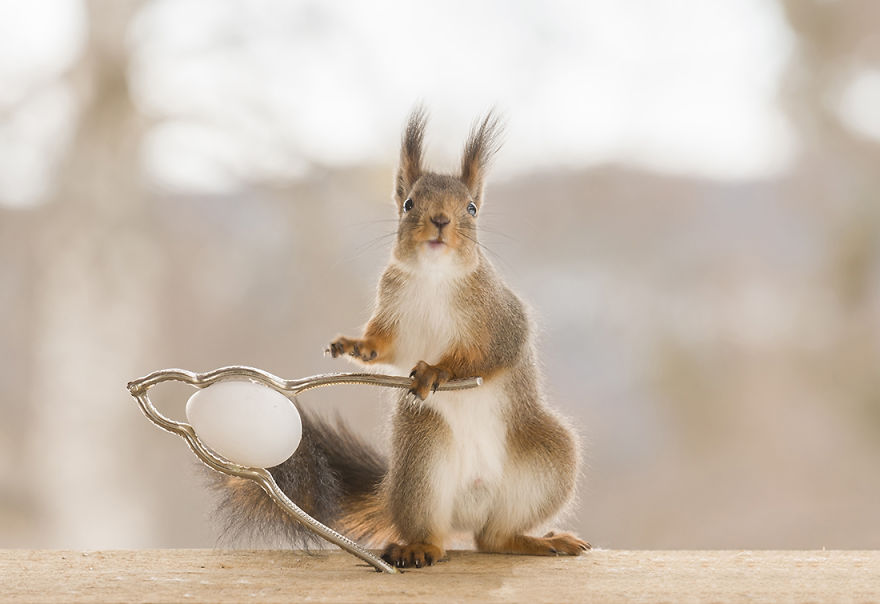 With one foot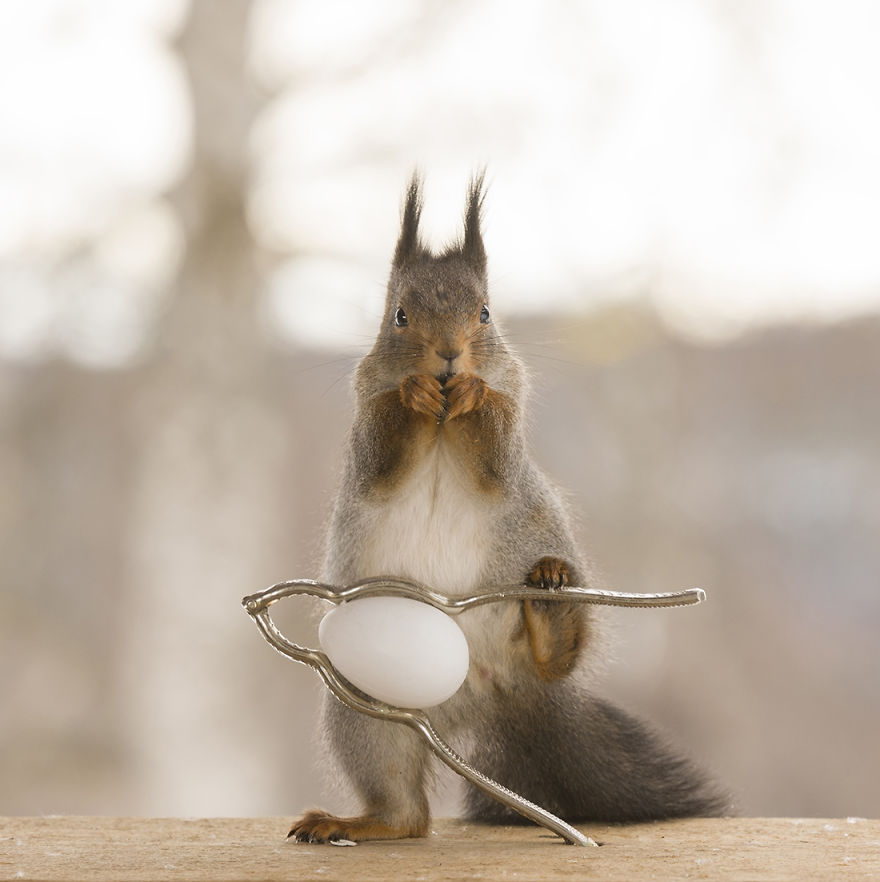 Egg crasher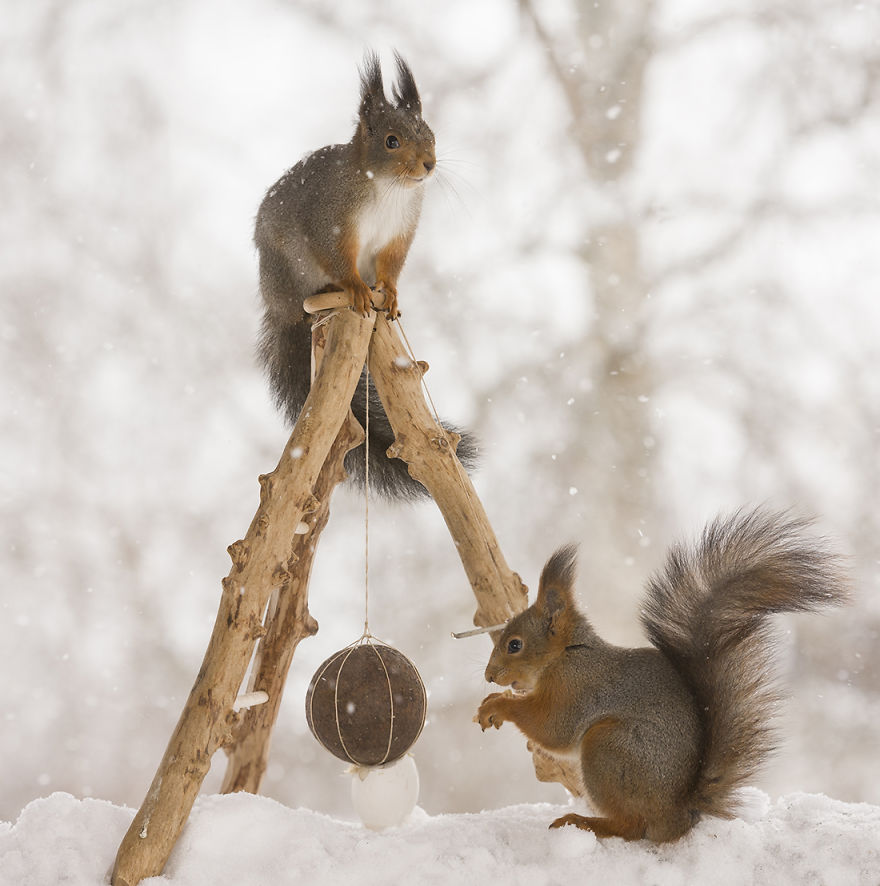 Shooting a arrow to brake the egg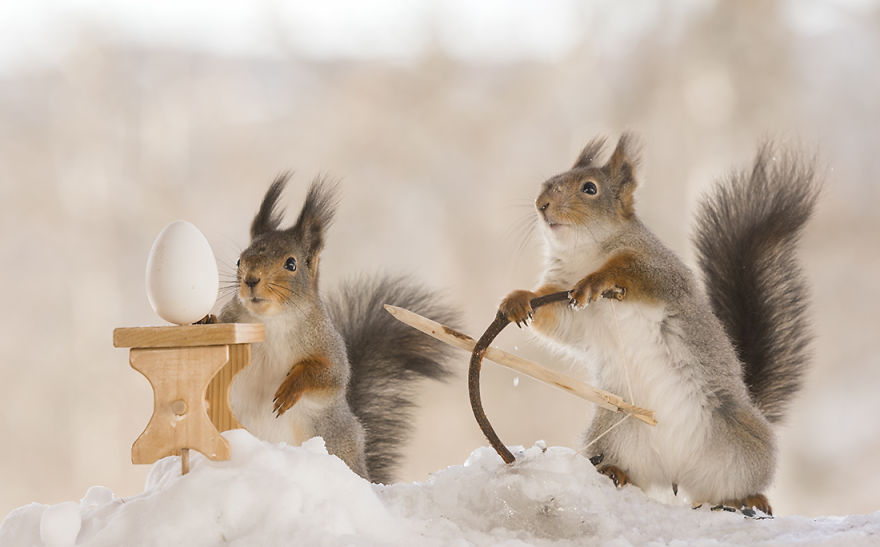 Egg cracker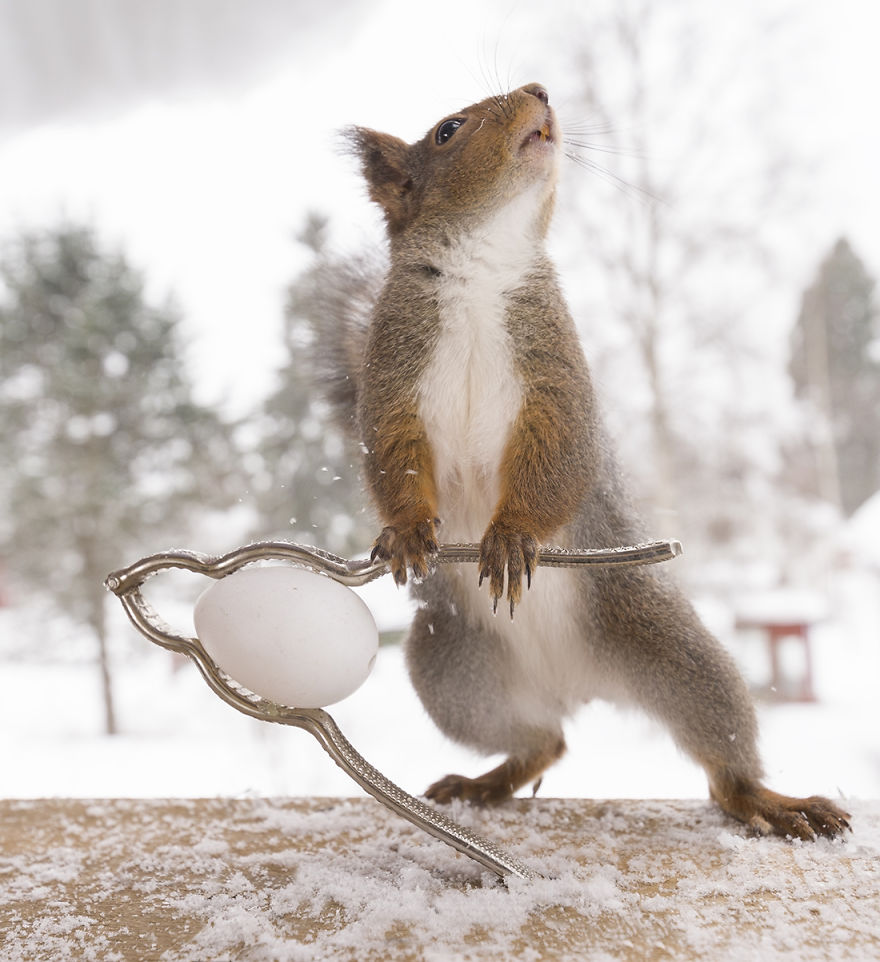 Squirrels try to break Easter eggs
About Geert Weggen
Geert Weggen is a Swedish/Dutch national and an internationally awarded nature photographer.
He has worked extensively with wild squirrels and birds over the past several years. In 2013 he became a full time photographer. His current focus has been on photographing wild squirrels in a unique, beautiful and often whimsical way.
His portfolio also includes landscapes, macro shots, interiors and people. Geert's work has been published in many countries, newspapers, magazines and videos. He is the author of 8 squirrel photo books; published in 4 different languages.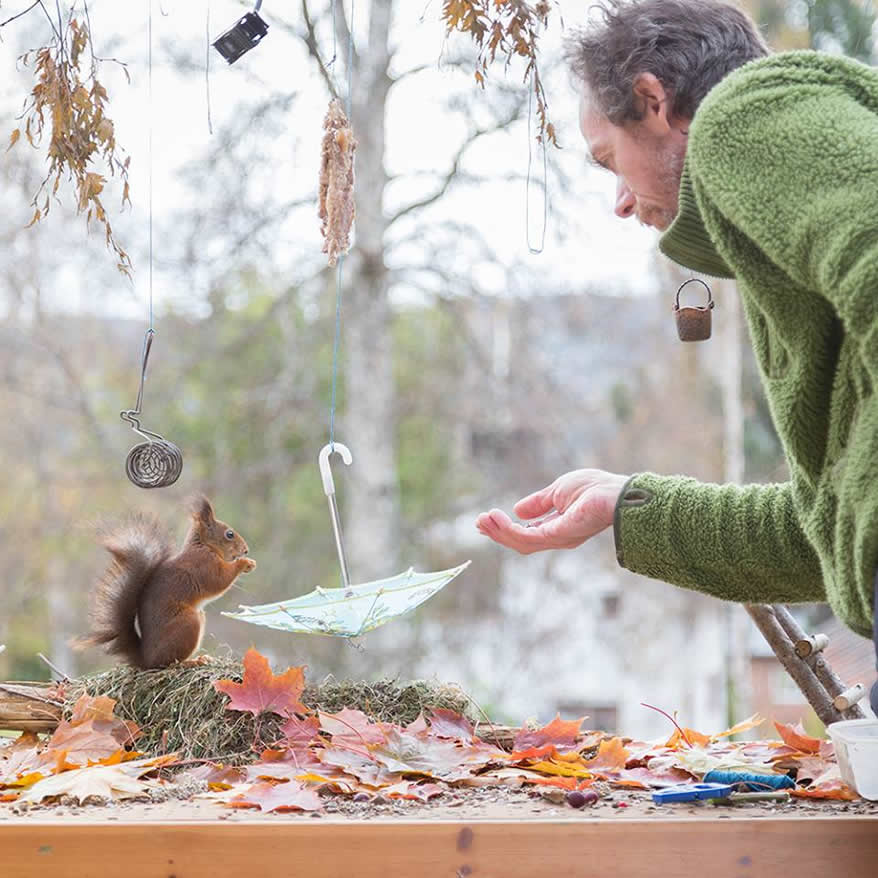 You can find Geert Weggen on the Web :
Copyrights:
All the pictures in this post are copyrighted Geert Weggen. Their reproduction, even in part, is forbidden without the explicit approval of the rightful owners.