Swedish photographer Geert Weggen shoots anti-war squirrel photos as a message of peace. Geert has been using his photography to call for peace on Earth in an adorable way. His carefully staged scenes show anti-war squirrels communicating their message in a variety of ways.
After the Russian invasion of Ukraine in late February 2022, however, Weggen was moved by the suffering he saw as a result of the conflict and he decided to use his photographic talents to spread a message of peace.
You can find Geert Weggen on the web: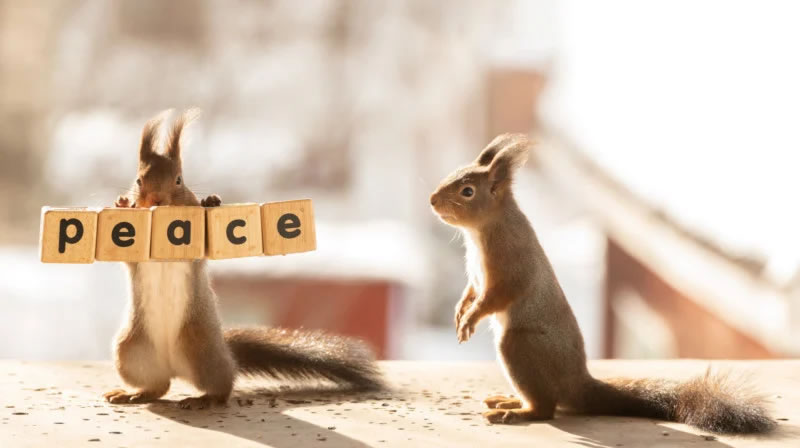 Geert Weggen began setting up scenes for his main subjects: squirrels that regularly visit his garden in Bispgården, Ragunda, Jämtland, Sweden. By placing tiny props such as signs and letterboards on a small stage, Weggen was able to capture little scenes that are humorous, heartwarming, and meaningful.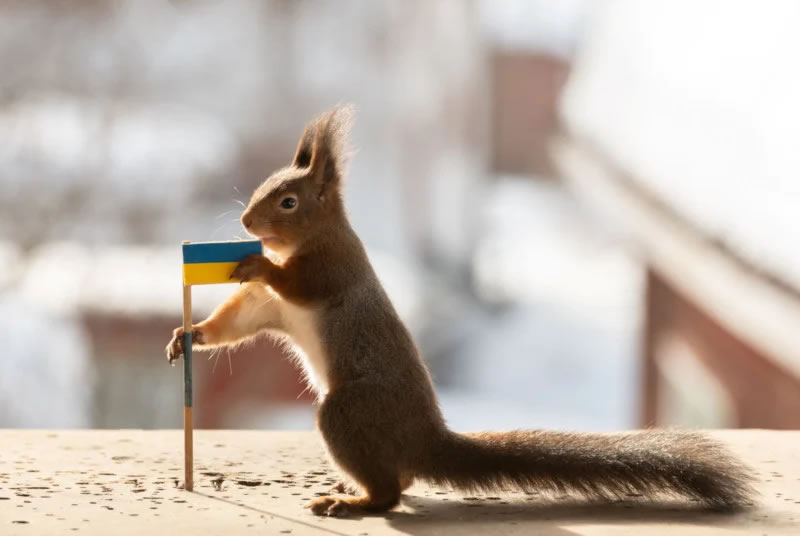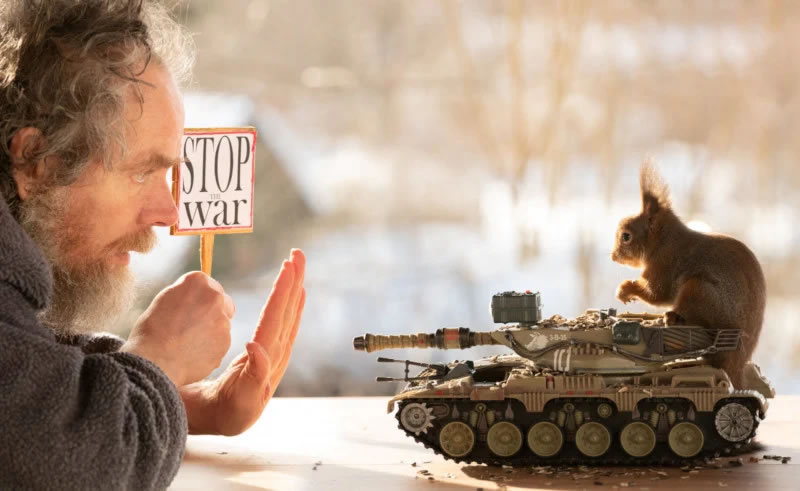 Geert Weggen is a Dutch/Swedish internationally awarded photographer specialising in photographing red squirrels. His works have been published worldwide, in newspapers, books and magazines, and appears on television and in radio programmes.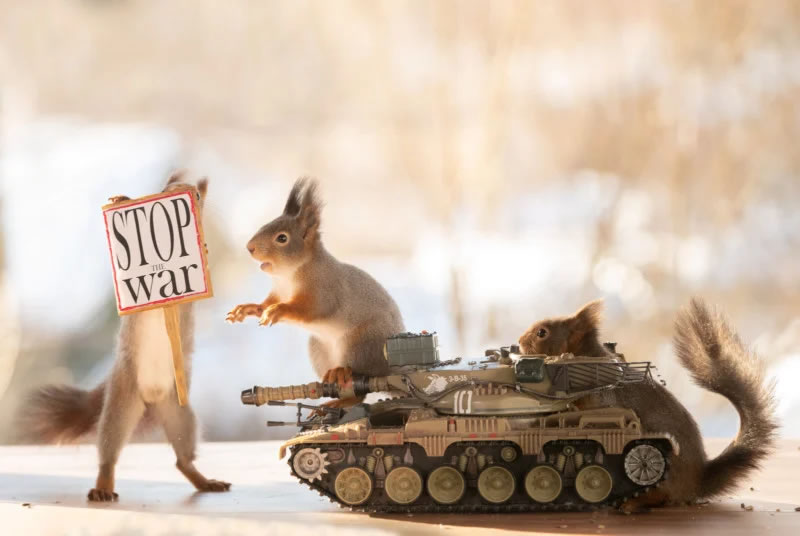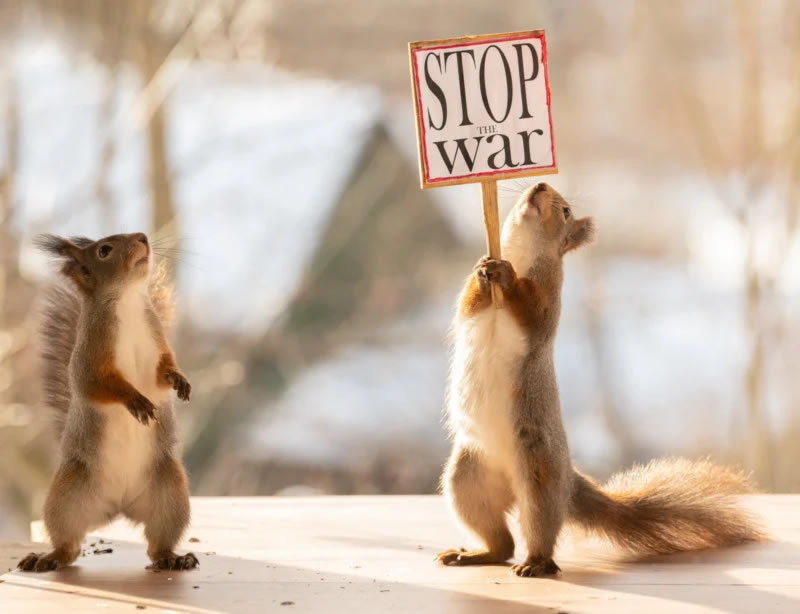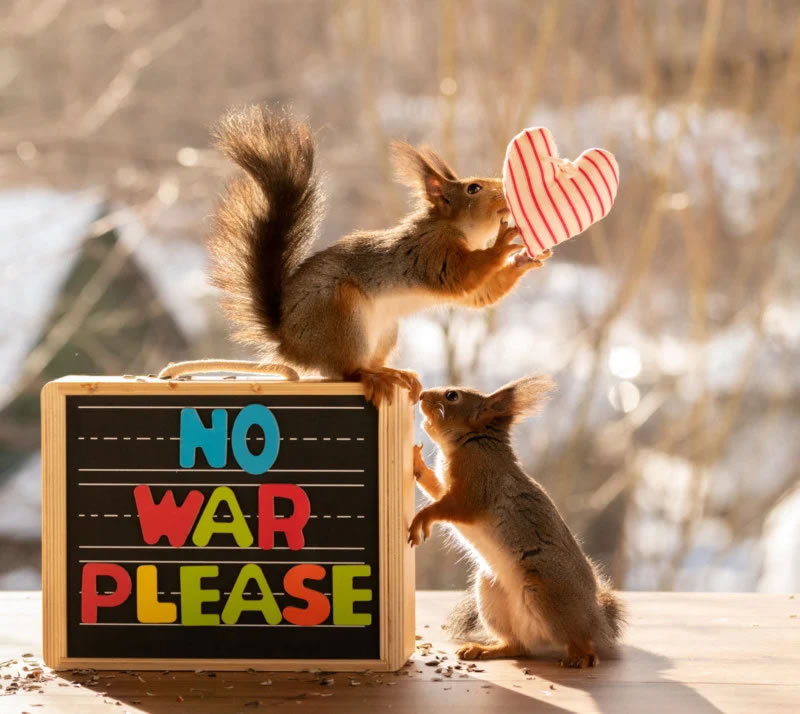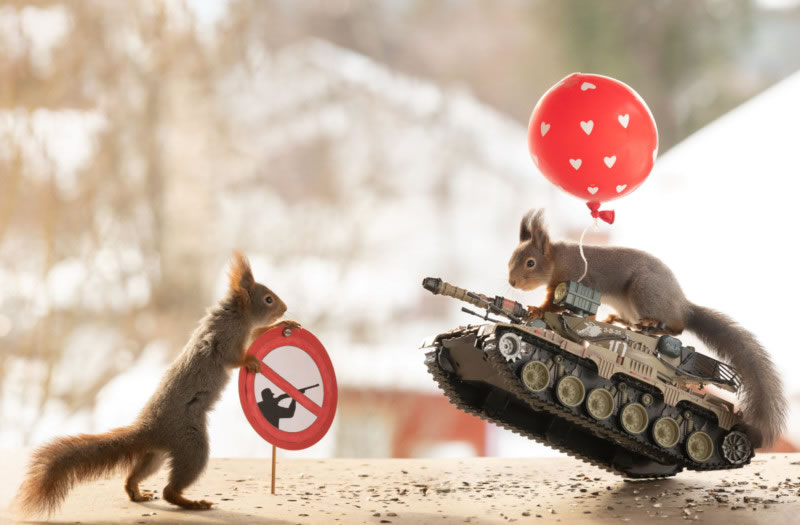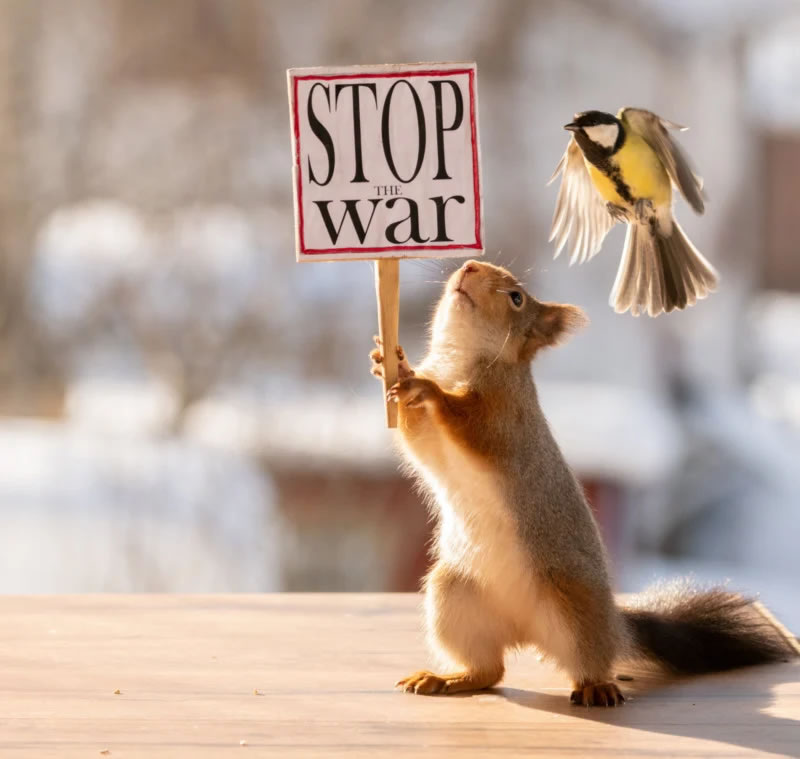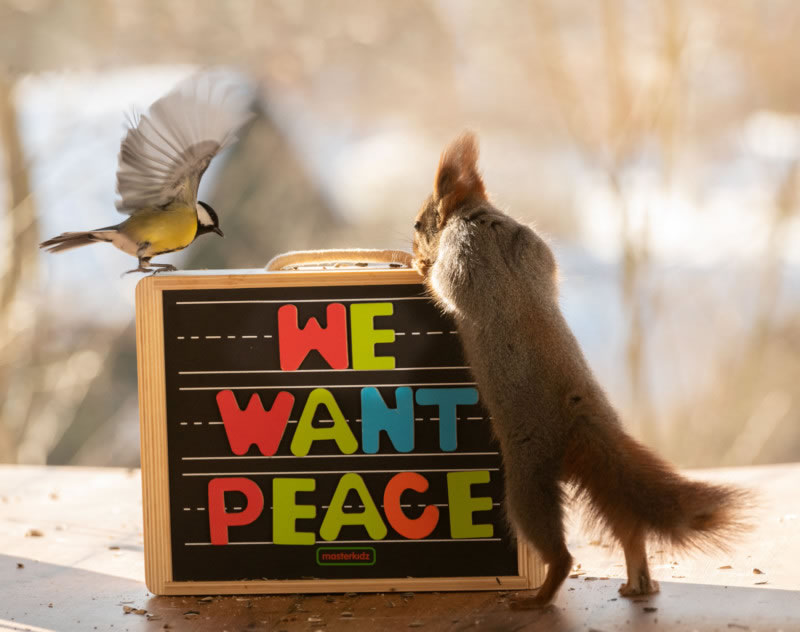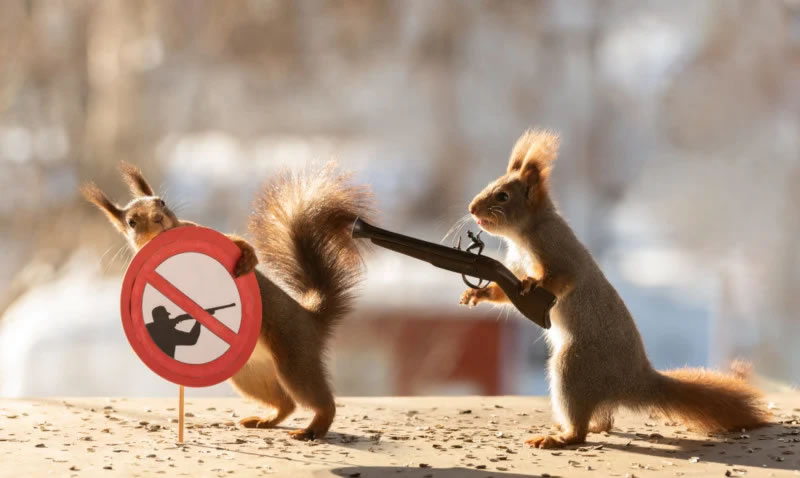 ---
You can find our previous articles: