My name is Romain Thiery and I'm an artist-photographer, born in 1988 in France. I'm based now near Montpellier, south of France.
Abandonment, forgetfulness, exploration of the unusual fascinate me. I dive into these spaces that everyone thinks are empty, I wander there for hours that I class out of time. This is the aim of my art, to conquer those keys of life that people think dead and capture these incredible places with my camera. I wish to make intact this peaceful atmosphere, that the textures, the light which fills these places jump to the eyes of the curious ones with regard to my art. I mainly focus on abandoned pianos worldwide. You can check out my piano photographs here, here, here, here, here and here.
"The old villas, the castles and the ruined mansions are indeed the witnesses of past elegance. The eye of my device is universal. It will offer a forgotten, majestic and renewed vision of these homes now lifeless."
You can find Romain Thiery on the web:
#1 Mint Pastel, Italy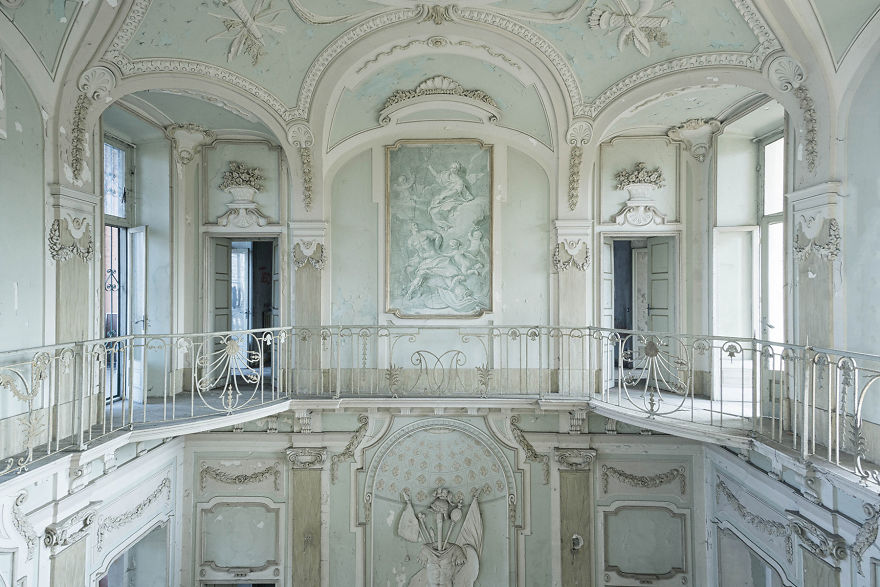 In 2008, on the heights of a small French town, I discovered a small 19th-century castle. Everything was destroyed, empty, the place had been looted. Looting is often the second step after desertion. Situations are often related to inheritance issues that leave things outstanding. On the first floor, I discovered a piano, in the middle of a destroyed room. The fireplace was broken. Valuables and treasure had already disappeared. There was only this piano left. I thought there must be more. This piano was the soul of the place, even in the middle of a ruined space, he never ceases to preserve its power. He was there, throning with all his nobility. This was the day I held the idea and decided to set out on a quest to explore abandoned places and find these silent giants.
I began to take on so-called urban exploration photography and to explore further and further away from my home. But, in parallel, I very quickly tried to link my two passions (the piano and photography) in one and the same project: "Requiem Pour Pianos". My modus operandi is to explore abandoned heritage buildings and unearth old, often toothless pianos, ravaged by the merciless passage of time. In the beginning, photography was purely a hobby but I decided to use this medium as an artist very early on. From then on it has been my primary occupation. One of my most fervent wishes is to keep the traces of those pianos who are forgotten, just before time made them invisible. My dedication paid off. Since 2014, I have discovered more than a hundred abandoned pianos, and I have visited more than 400 abandoned places worldwide.
#2 Staircase Turquoise, Poland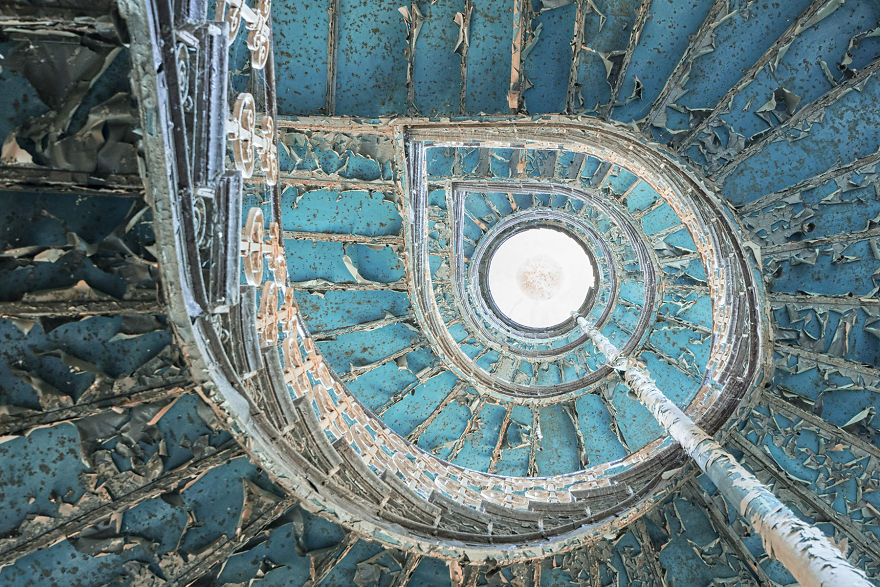 #3 Casino, Romania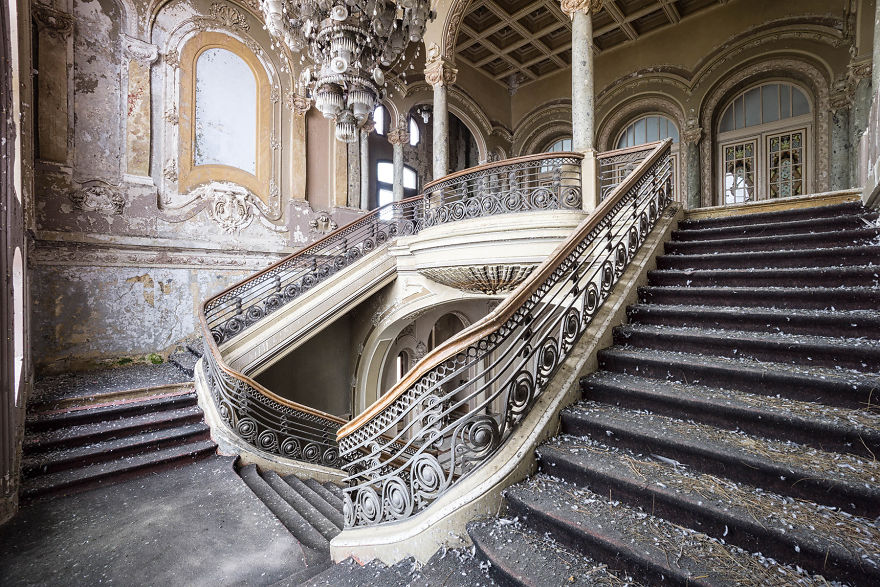 I'm also an amateur pianist fulfilled by Chopin, Bach, Beethoven or Satie. I started photography 15 years ago following my mother's work specializing in heritage photography. This hobby became a passion and ultimately a profession the day I discovered a forgotten piano in an abandoned castle in the south of France. I believe that the piano is deeply rooted in the depths of our culture, and have sought to explore the instrument from an original angle. The production of this series doesn't leave anything to chance. It offers me the privilege of combining two passions, image and music.
I made my life mission to combine my two greatest passions and set out to find abandoned mansions all over Europe where old pianos are left abandoned. In addition to researching pianos, my camera has driven me to amazing sites around Europe and beyond, which I have reported on, without any staging. I search for the beauty of the place. Nature is a conqueror while remaining peaceful and fascinating, sometimes worrying. She runs on the facades, takes the corridors, hangs out to the columns. The imagination is constantly solicited by the traces of life, fragments of memories.
#4 Palace, Italy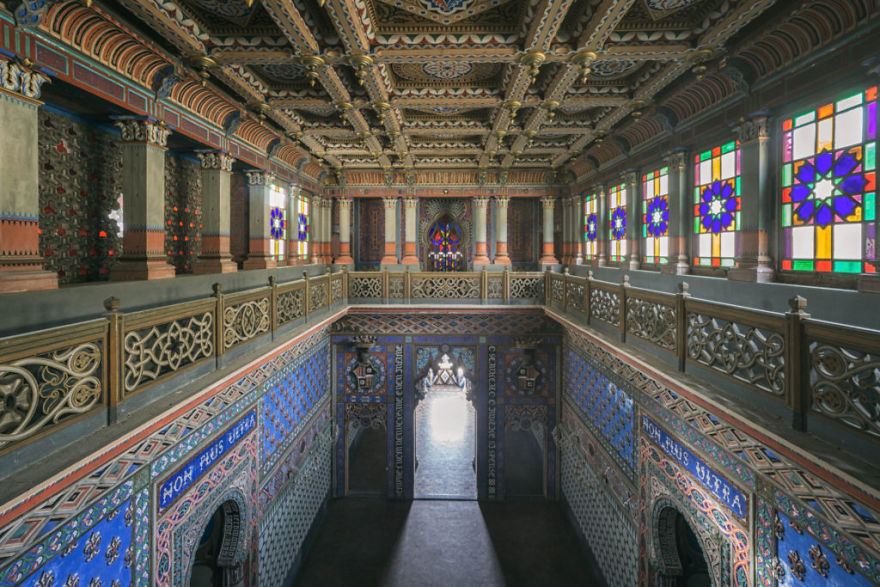 #5 Green Marble, France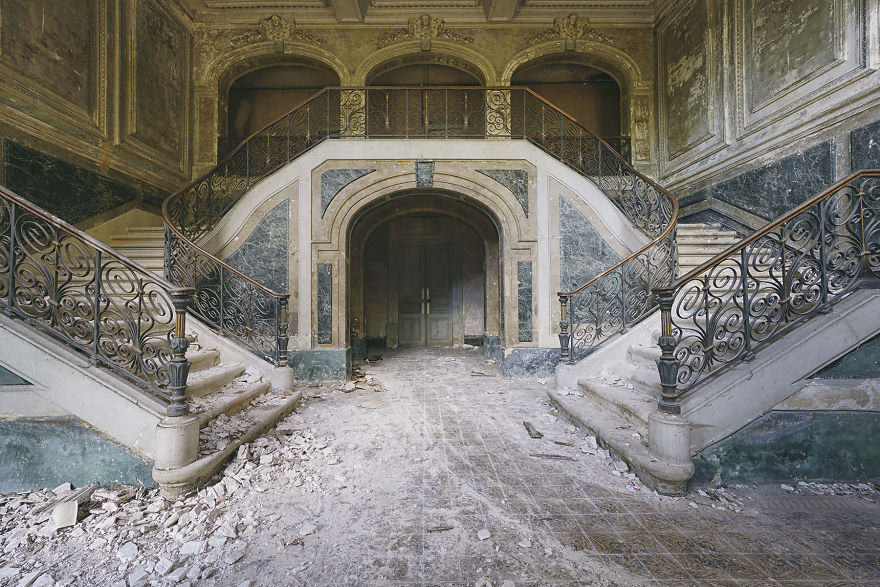 First, I used Google Earth to find abandoned places, even though I wasn't sure I would find pianos in any of them. But, my research focused on castles, palaces and cultural buildings, where families that used to inhabit them would often own a piano. I also looked for old photos as well and check if there were pianos there. I was lucky to have friends in the rest of the world who helped me a lot. Now it's easier for me, I am fortunate to have certain notoriety with this artistic work and it happens more often that families write to me directly.
#6 Piemonte, Italy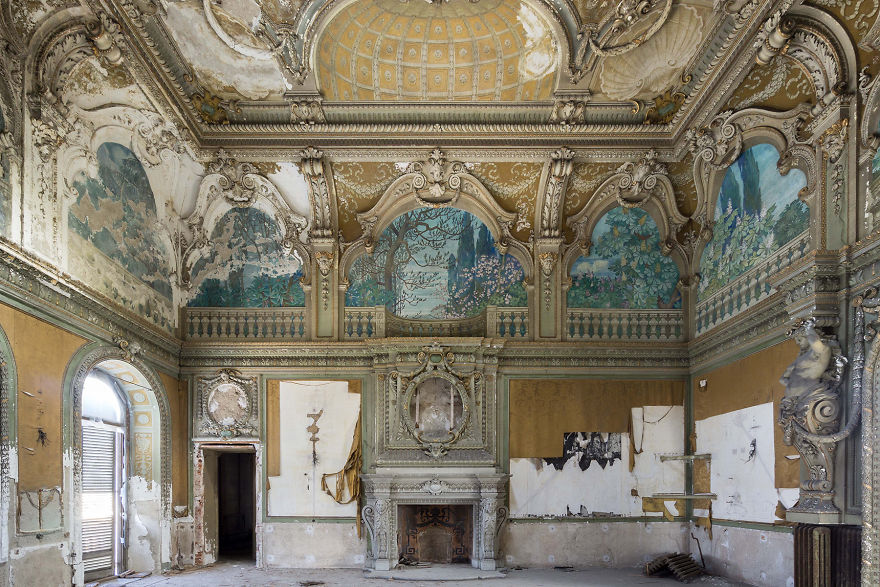 #7 Casino, Romania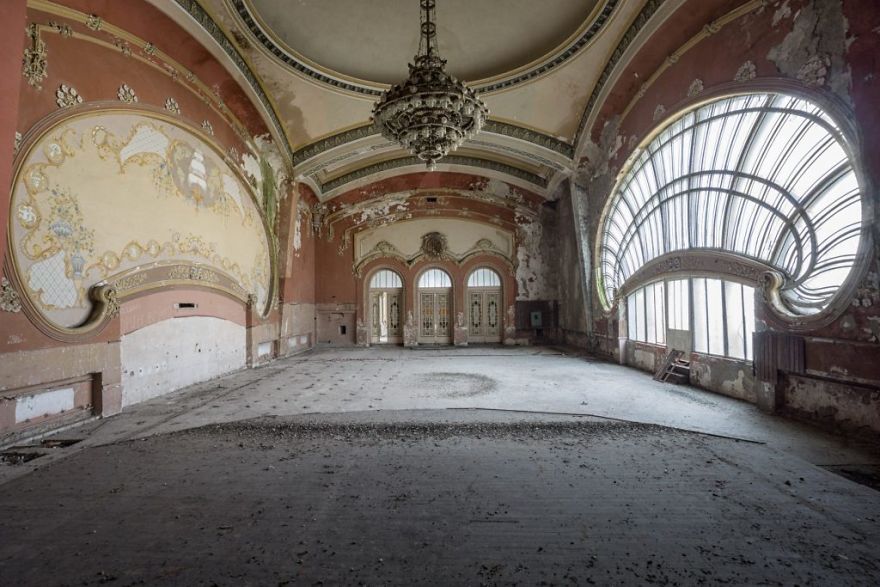 The most exciting aspect for me in this work is the emotions you can feel. You can go from stress, to fear, to excitement and strong emotion in a matter of minutes. It is rare in our everyday lives to express so many different emotions. And, of course, the biggest challenge for me is to find an abandoned place that fits the criteria of my artistic approach and to discover a piano where it is not expected.
In recent years I have won international photography awards in various competitions and festivals, including a Gold award at the New York Photography Festival, 1st place at the Tokyo International Foto Awards, finalist at the Urban Photo Awards in Italy, Photographer of the Year at the Moscow International Foto Award (MIFA), finalist of the Open Call of the Indian Photography Festival, finalist of the Open Call of the Israel Photography Festival. My personal exhibitions have been presented in many countries such as France, Italy, Norway, Germany, Slovenia, the United Kingdom, Russia, Canada, United States, Israel and India.
#8 Manicomio Di G, Italy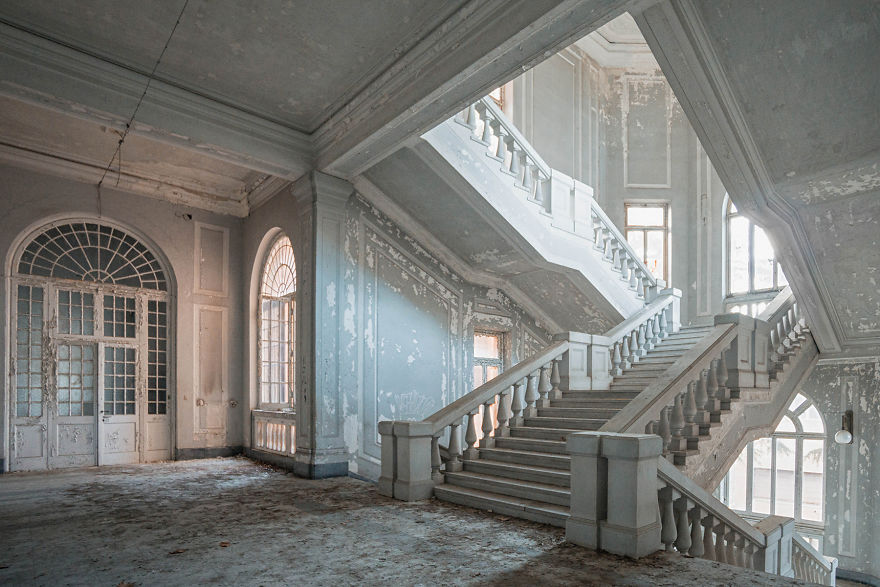 #9 Luxury, Italy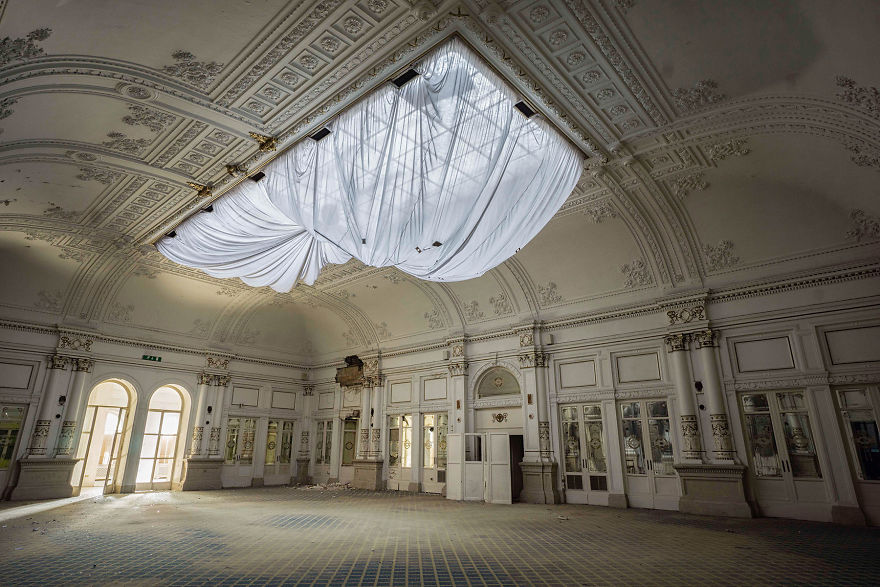 #10 Ballroom Turquoise, Germany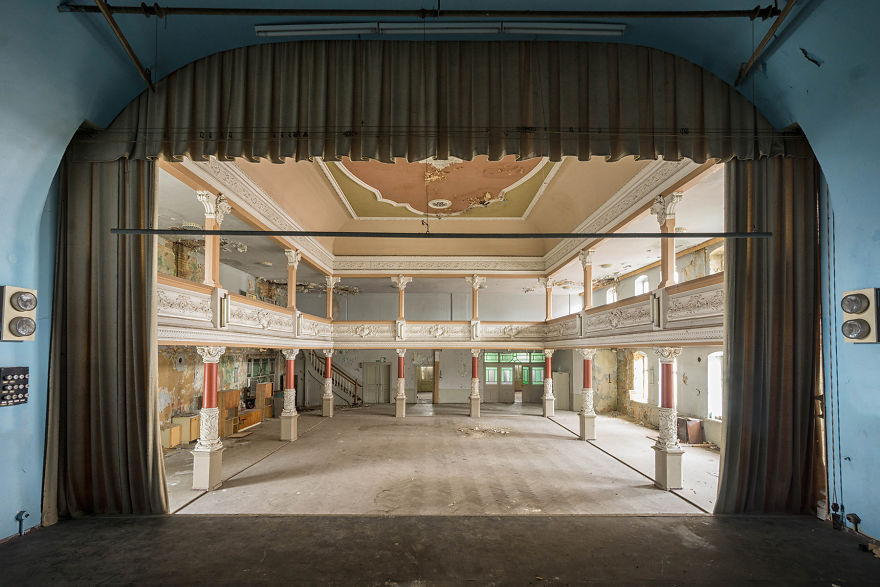 #11 White Castle, France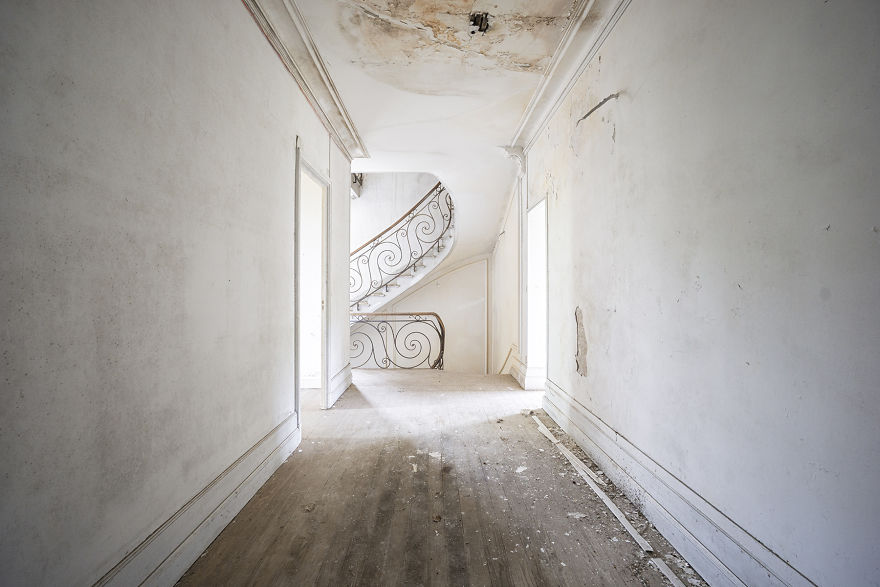 #12 Zanelli, Italy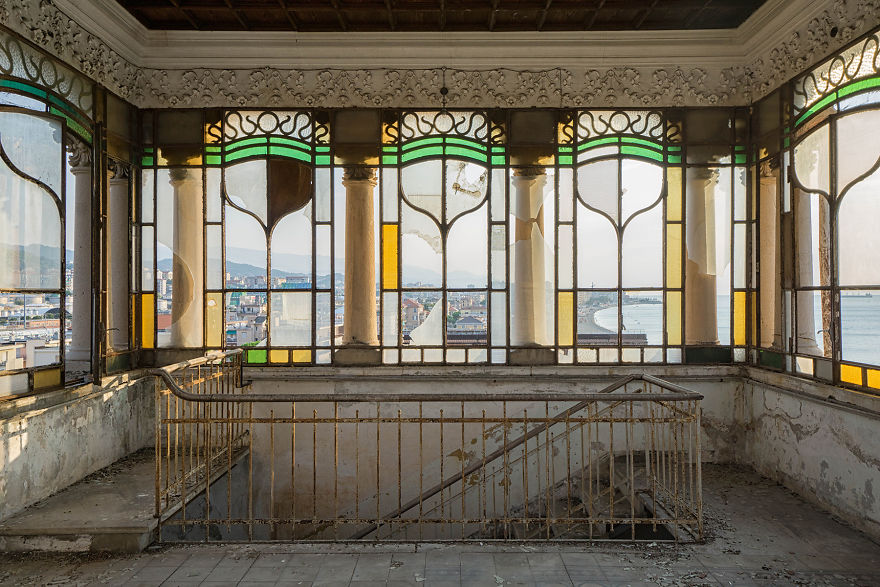 #13 Golden Chapel, France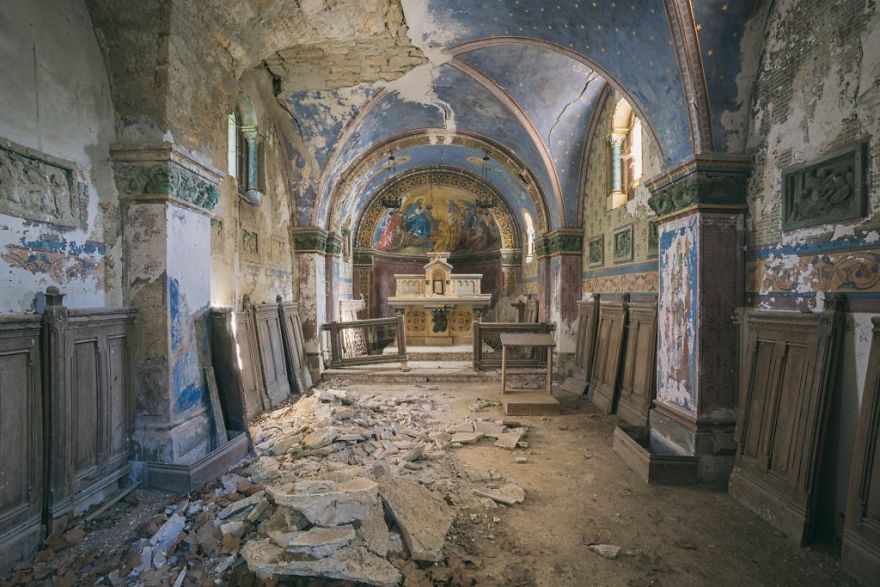 #14 Castle, France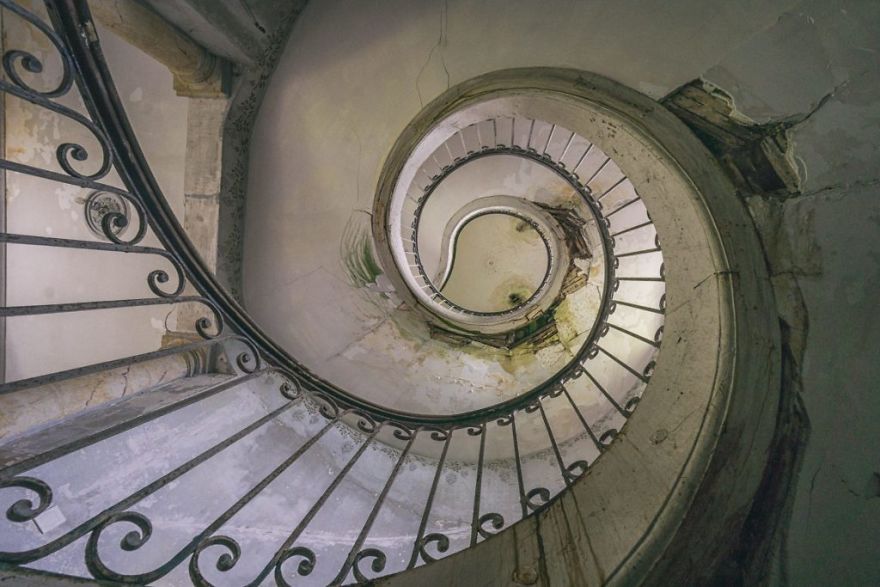 #15 Casino, Italy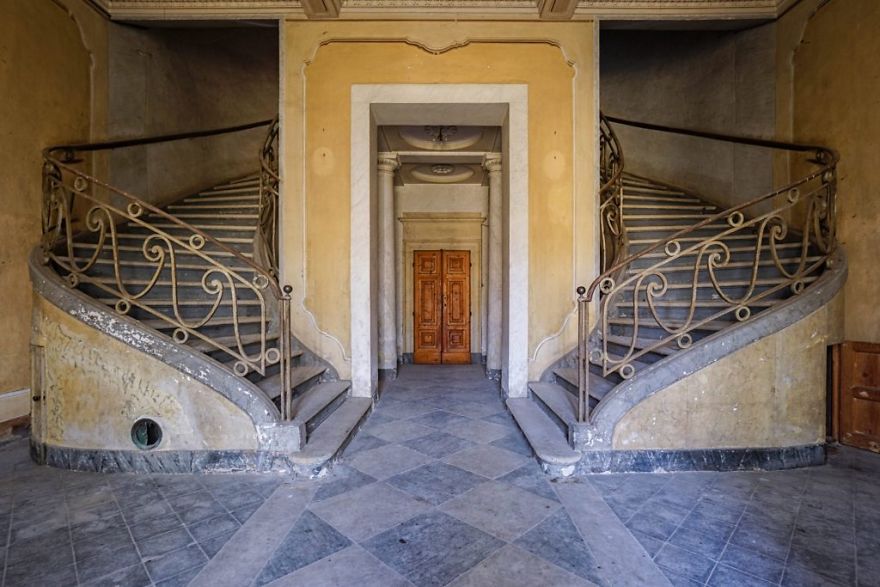 #16 Villa Wege, Germany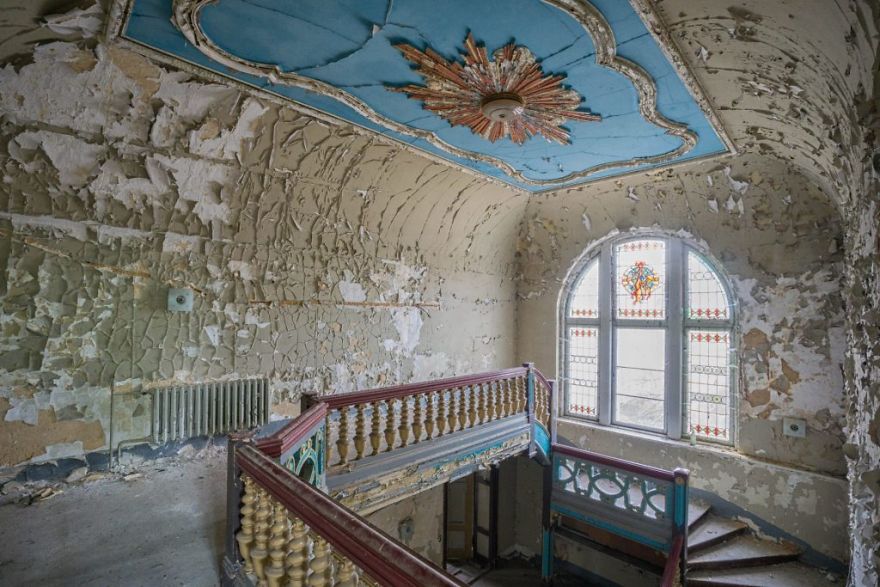 #17 Orfanotrofio, Italy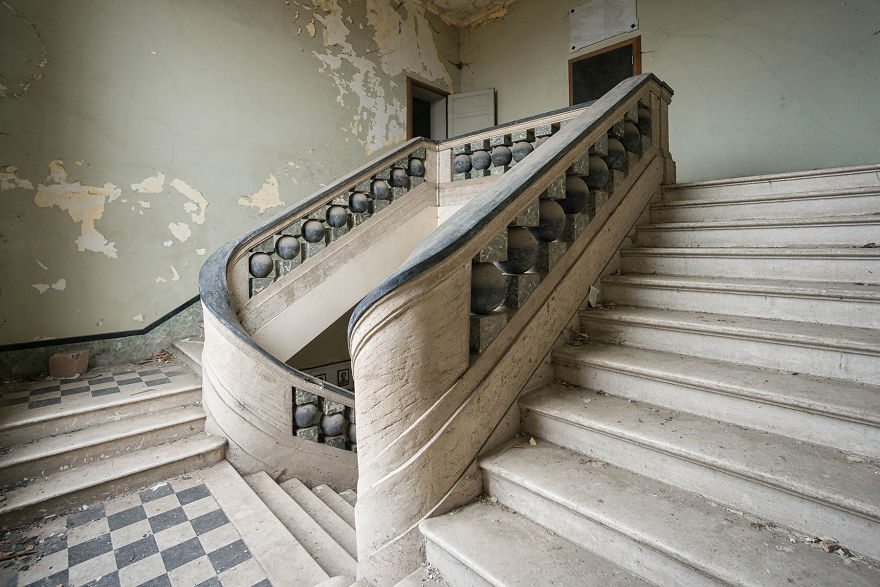 #18 Villa Minette, Italy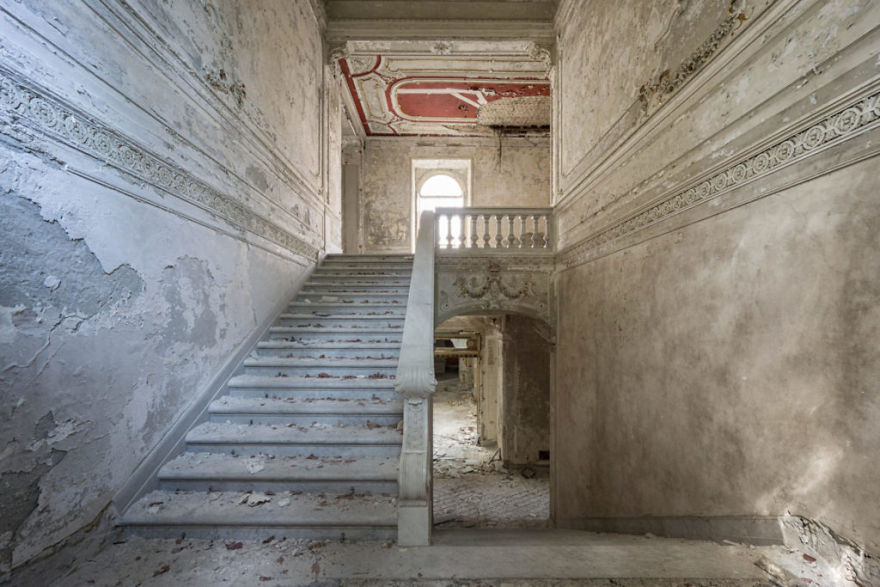 #19 Church, Germany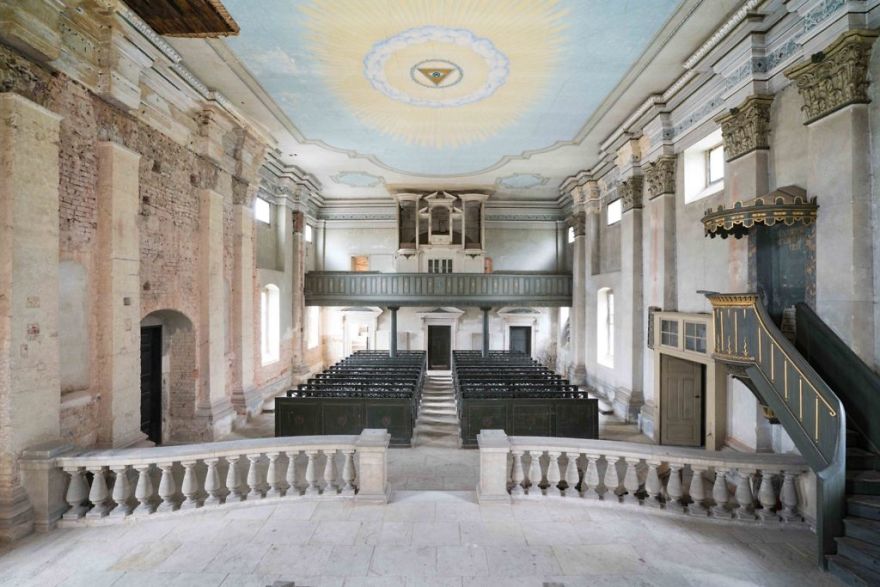 #20 Ballroom, Germany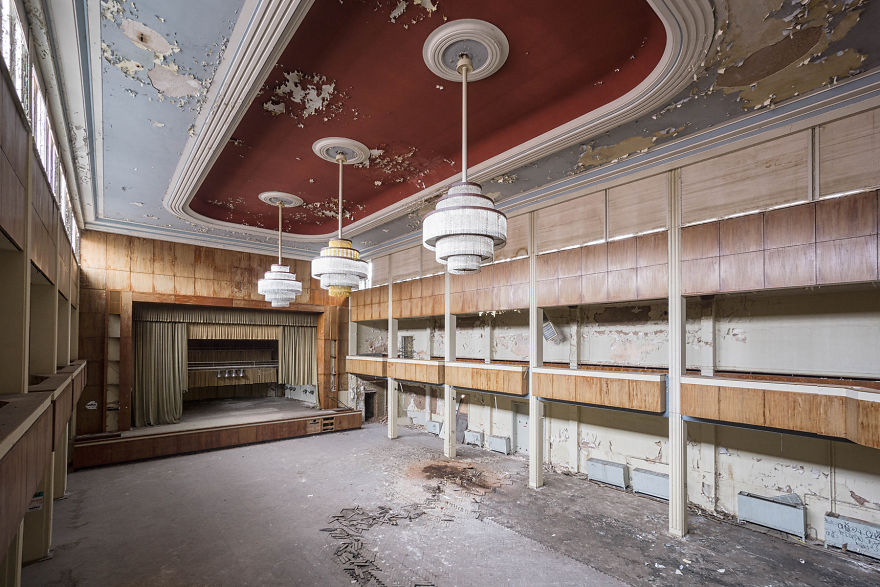 All Photos are Copyrighted to Romain Thiery. 121Clicks.com granted permission to feature photos by Romain Thiery.
---
You can find our previous related articles: