Russian Wildlife Photographer Dmitry Kokh amazingly captured Polar Bears at an abandoned weather station. Polar bears, as the largest extant bear species, as well as the largest land carnivores, are truly captivating creatures. However, most of us are used to seeing them surrounded by snow on the frozen waters of the Arctic. This is exactly why we were surprised to find out that Russian photographer Dmitry Kokh has managed to photograph these large animals at an abandoned weather station on Kolyuchin Island in the Chukchi Sea. The station was built in 1934 and closed in 1992. It is quite unusual to see polar bears walking around in what feels like a post-apocalyptic human land.
"I always wanted to get some nice shots of polar bears, and that was the main target of our expedition. We expected to meet them mostly on Wrangel Island, famous all around the world for being home to many bears. Not this year, as we found out later—maybe because of the very cold summer. But nature always sends you something when you least expect it—when we passed by Kolyuchin Island near the Northern coast of Chukotka, we saw some movement in the abandoned windows there. And when we got close—those were bears! Never before were they seen in those buildings, so that was once-in-a-lifetime situation."
You can find Dmitry Kokh on the Web:
Wildlife photographer Dmitry Kokh took mesmerizing and unusual photos of polar bears at an abandoned weather station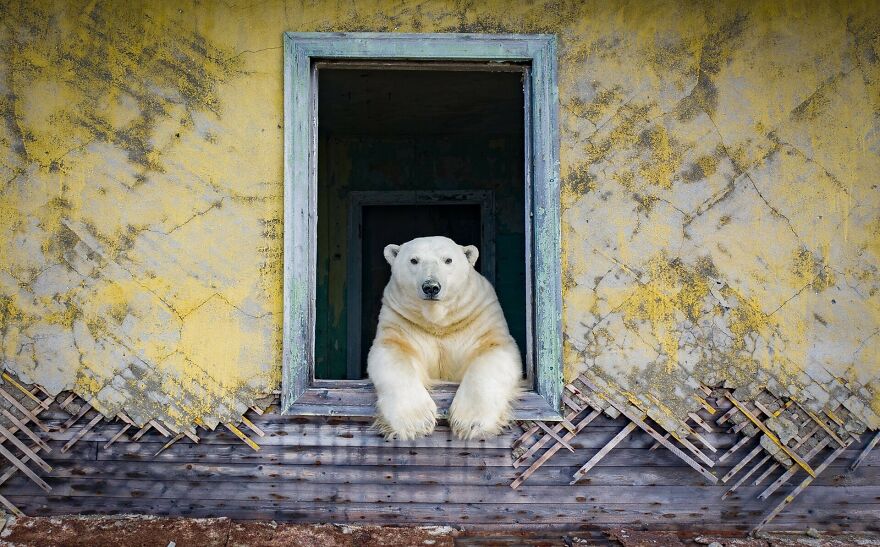 This photo with a polar bear in the window titled "Summer Season" became the best representation of wildlife in a man-made environment in a competition held by a magazine called "Russia's Wildlife".
The photographer had to travel to the farthest and most eastern part of the Russian Arctic to take these shots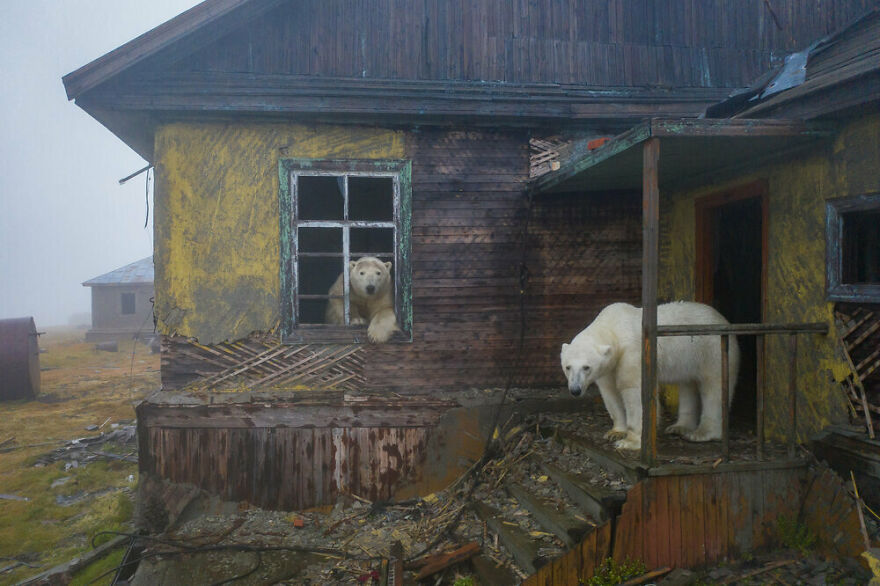 Abandoned weather station on Kolyuchin Island in the Chukchi Sea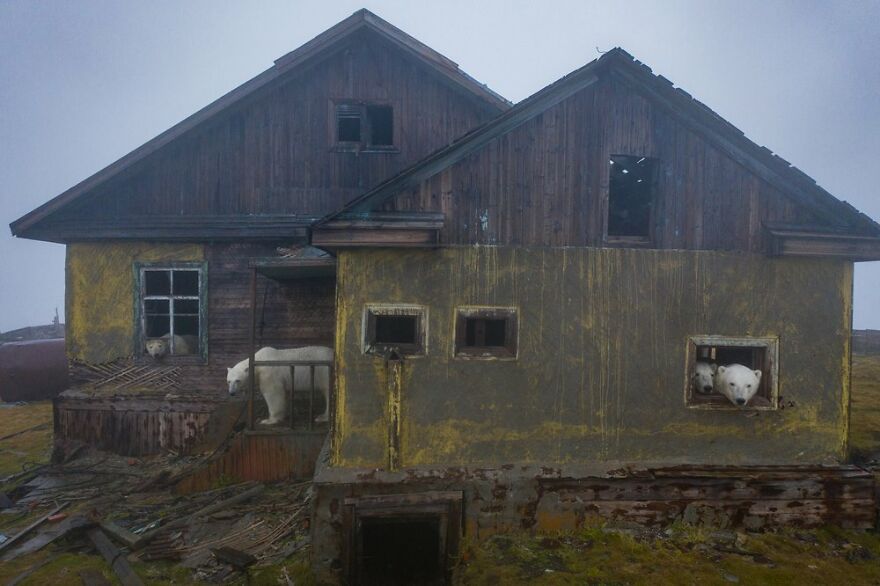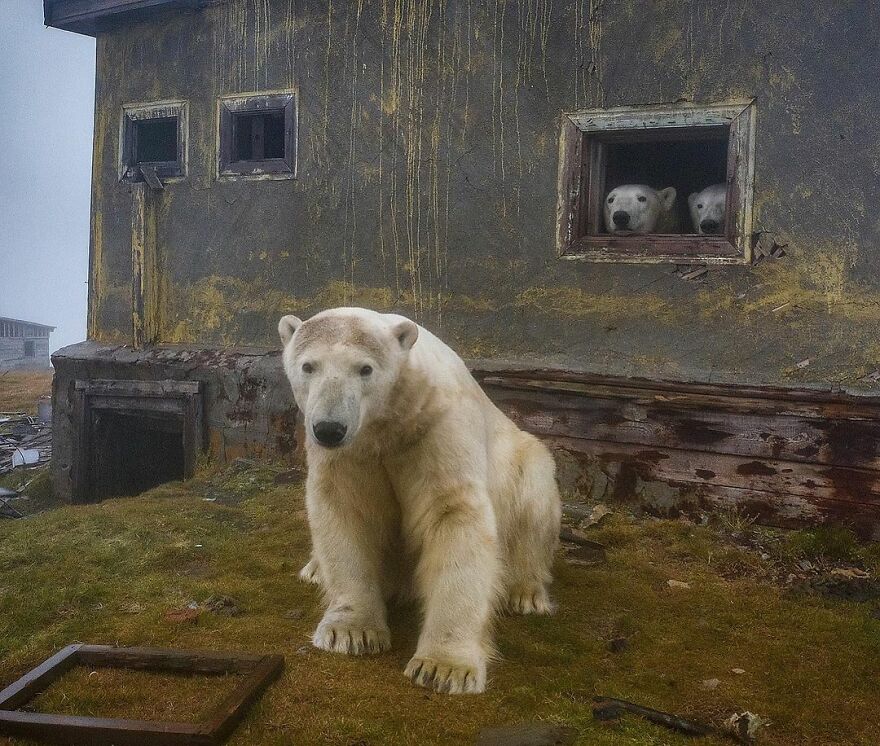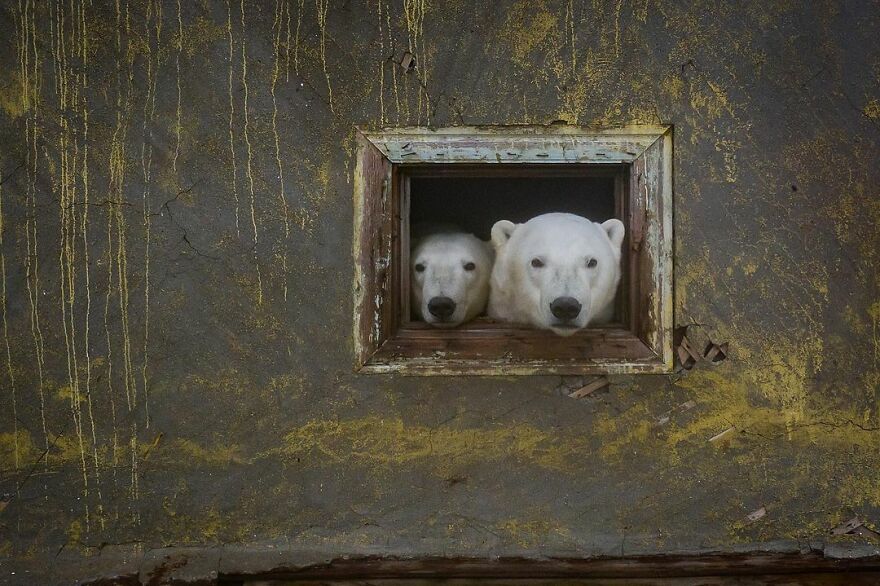 If someone asked how we imagine the end of the world looking, this image comes pretty close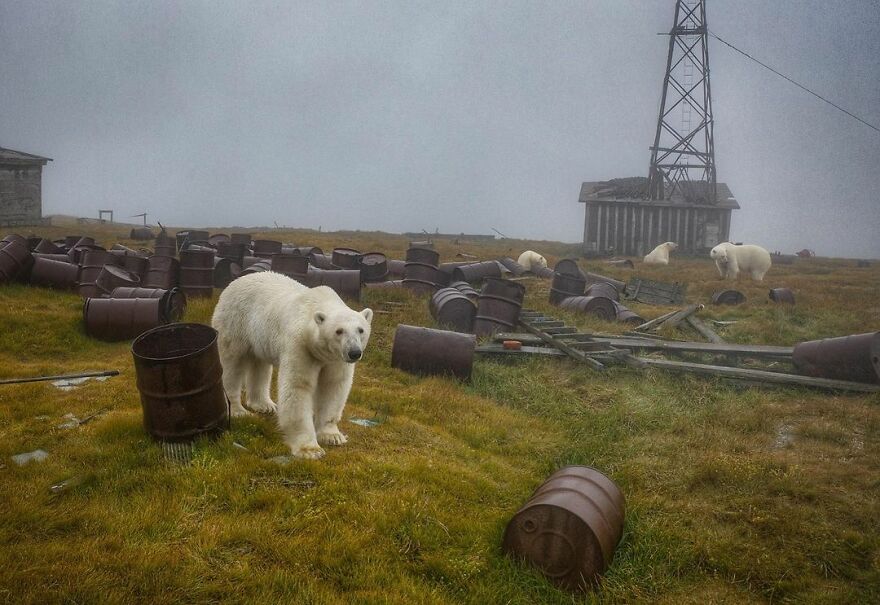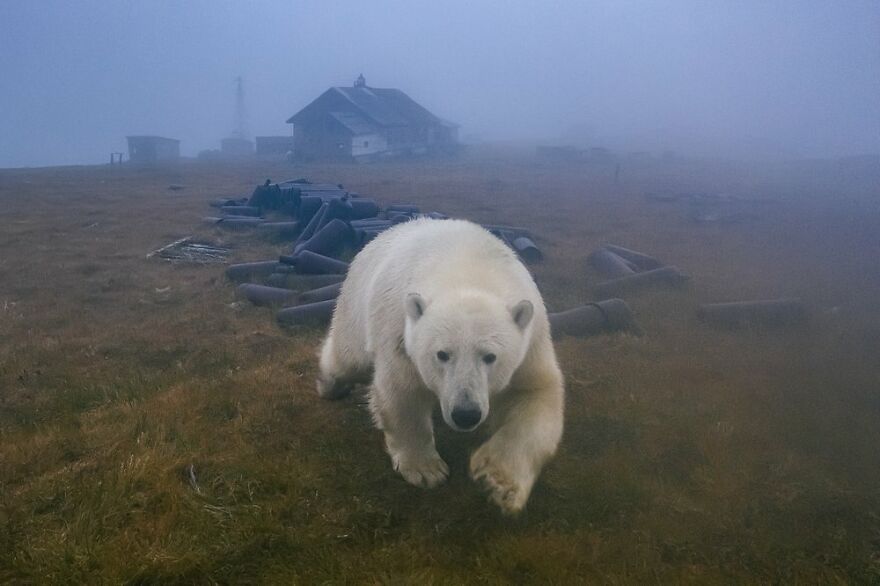 "I always wanted to get some nice shots of polar bears, and that was the main target of our expedition," said the photographer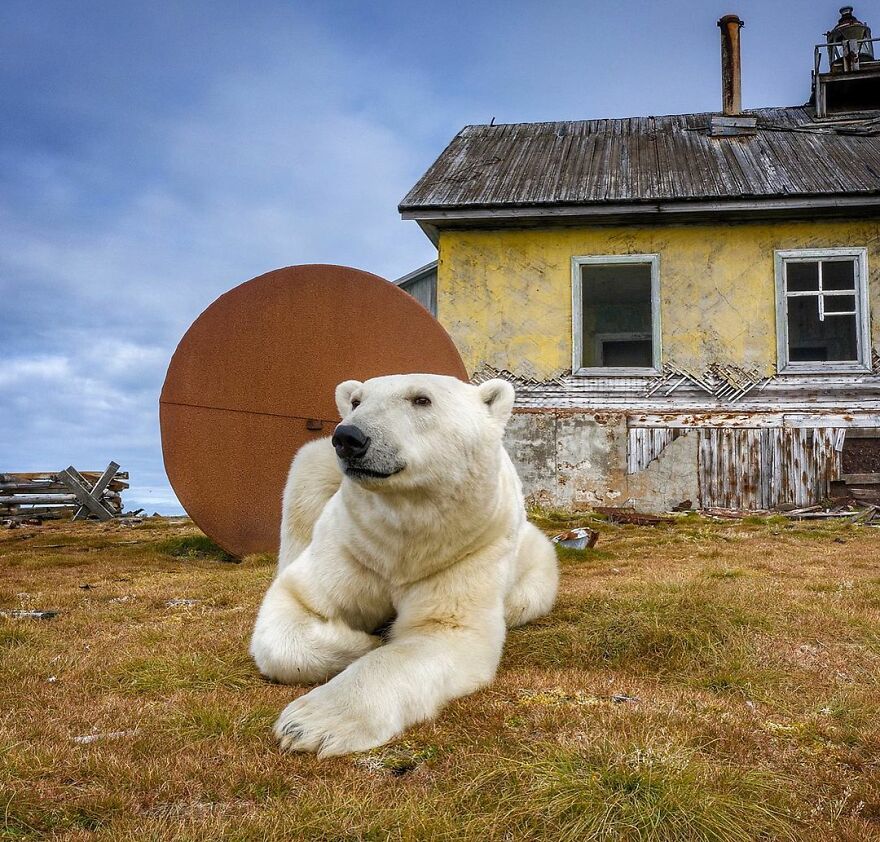 Just your regular largest land carnivores, chilling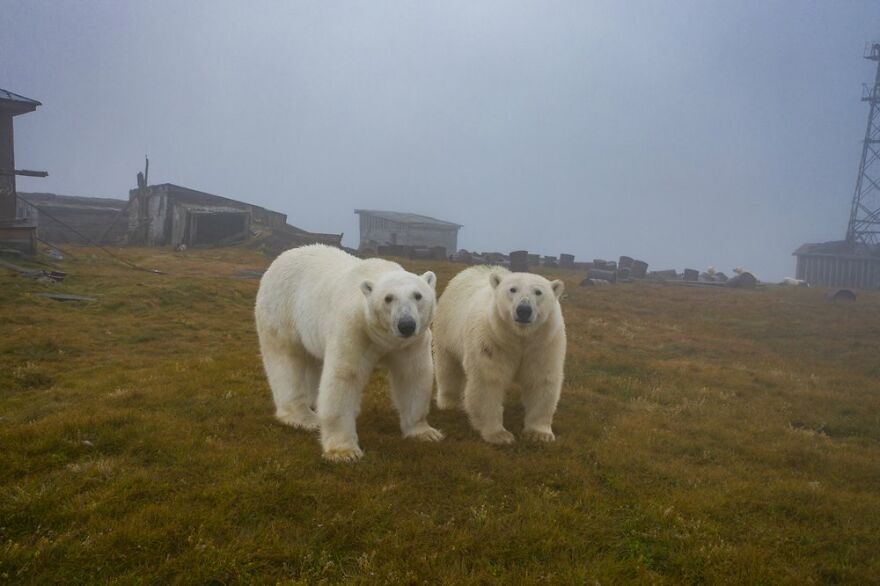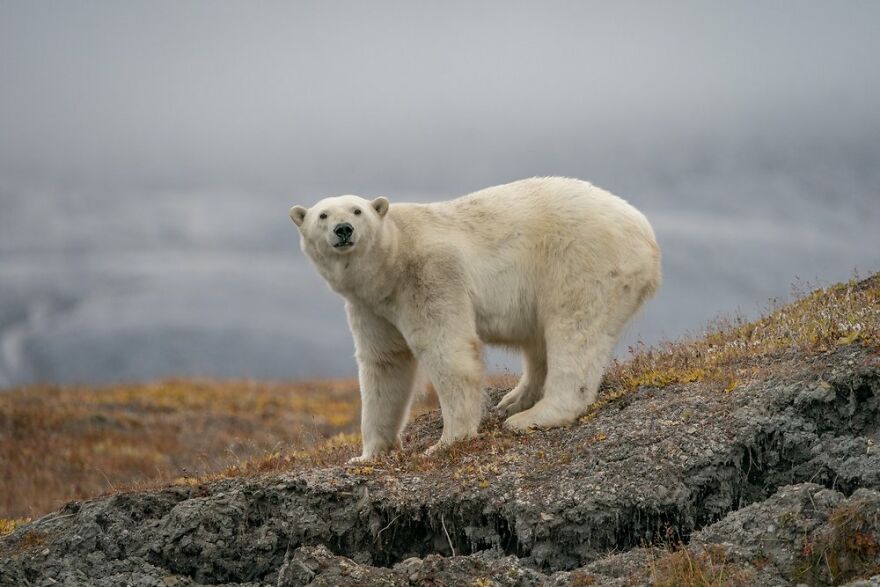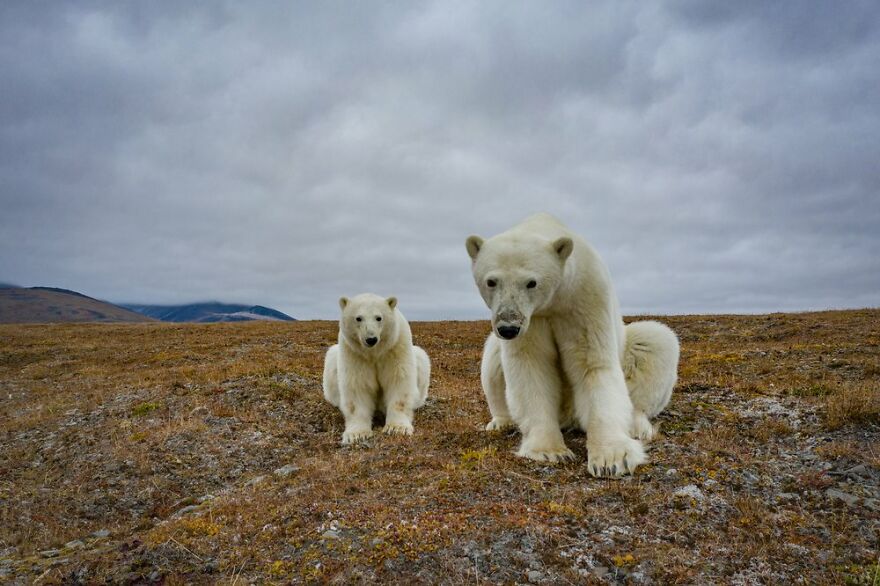 Here are the amazing bears in action
Dmitry has also captured polar bears in a more usual habitat for them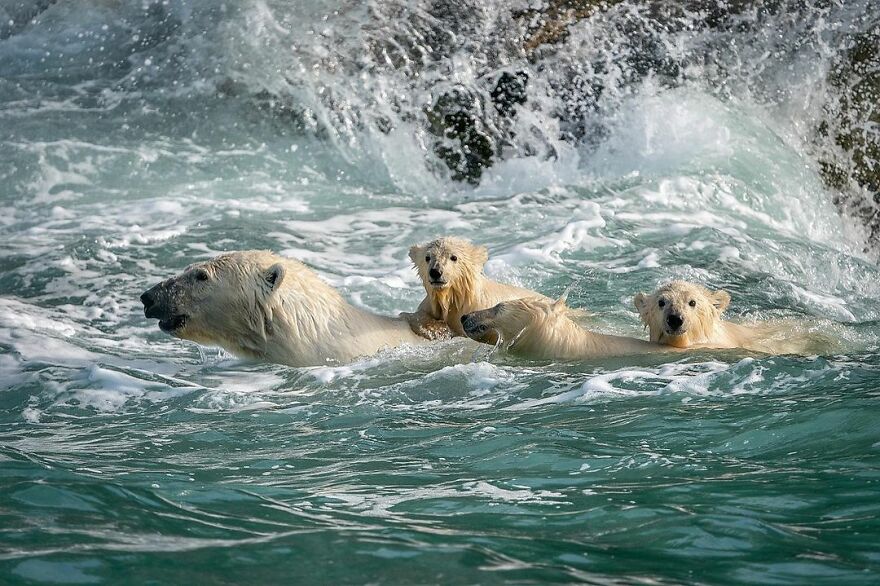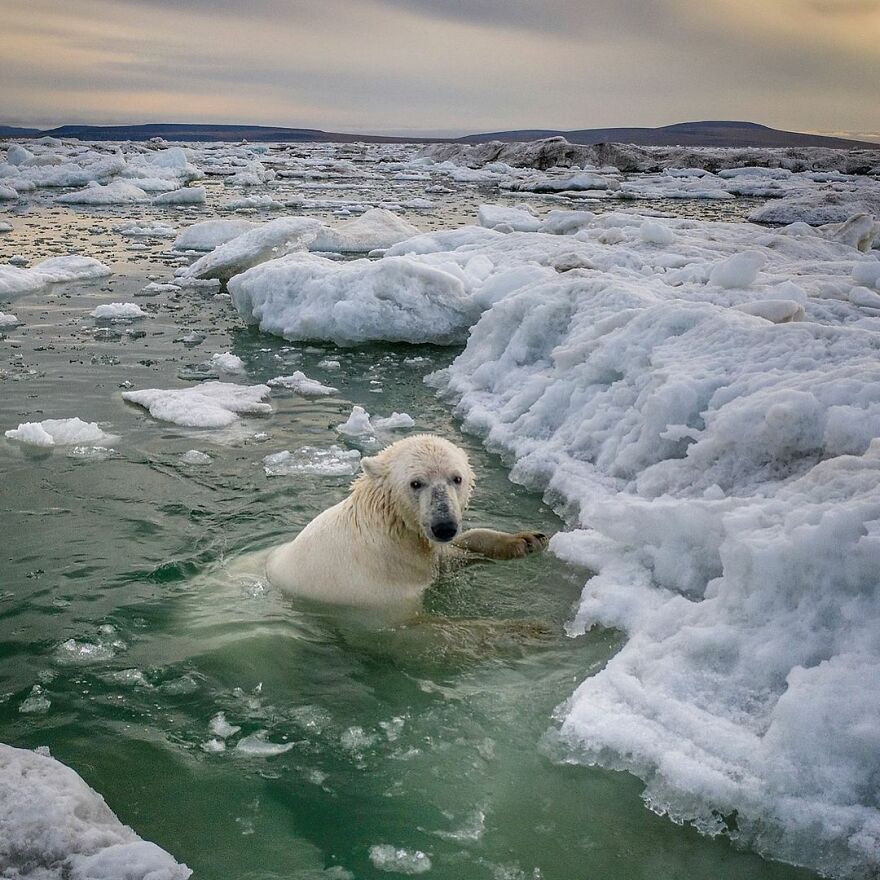 Thanks to talented artists like this, we are able to see the world beyond our daily routines
---
Don't miss to check these articles: