Are we on the brink of a whole new photographic revolution, looks like a positive sign with the launch of Canon's 70D Camera. A crop sensor body released as the predecessor of its kin 60D. So far in its crop sensor category Canon has been doing the modest with regular releases of cameras doing justice to their price and market expectations. This season 70D could well be the last in its crop sensor upgradation, if only we are thorough to expect the 7d mark 2 sometime sooner.
But speaking about 70D,  it continues to surpass and surprise us for its wonderful features borrowed from the entire Canon camera lineup. To explain much further..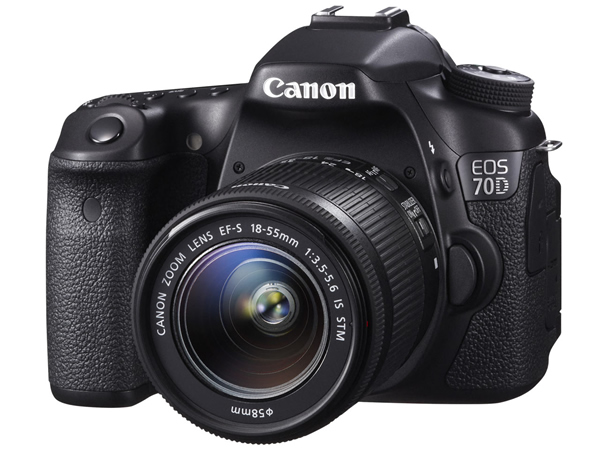 Body & Design
Looks very much like the 60D
Plastic body with firmly put together in place
Simplified Exposure mode dial for easy toggling
Stereo Microphones beside popup flash
Dedicated button for focus point expansion for better results
Weather sealing equivalent to that of a EOS-1N
must be really tuf!
Touch screen substantially improved from 650D and 700D.
Hot Features in Canon 70D
The most wanted autofocus sensor from 7D is here with much better prospects.
19 Autofocus points rocking faster and accurately!Built-in wifi to make the transfer easy and explore more options while shooting
20.2MP resolution, much higher than its counterparts
Most importantly the grand "Dual Pixel CMOS AF" which enables every single pixel to be split into two unique readable photodiodes. Meaning most reliable and productive autofocus system even while lieve viewing.
Can shoot 7fps for upto 65 frames in JPEG and 16 frames in RAW mode.ISO range 100-12800 bumping it to 25600.
A dedicated Digic 5+ processor equivalent to 5DM3
Silent Shutter mode
Single-axis electronic level
97% viewfinder coverage; interchangeable screens (including Eg-D grid and Eg-S fine-focus)
1080p 30 video recording with stereo sound
63-zone iFCL metering system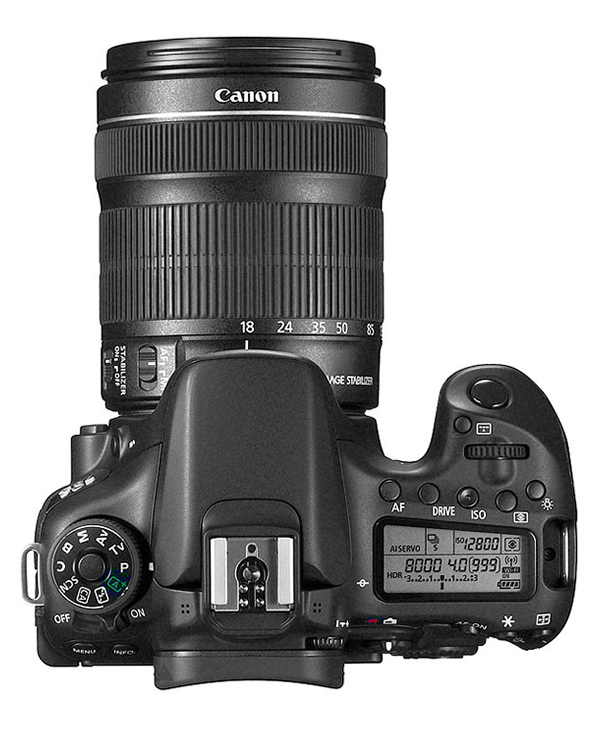 Positives
Class detail in RAW image quality across all ISO ranges
Class-leading low light focus sensitivity (from central AF point)
Very significant and most effective JPEG noise reduction at even highest ISO sensitivities
Impressively quiet 'silent' shutter drive mode during the stealth mode.
Wi-Fi-option enabling you to trigger remote camera control via smartphone or tablet
Most easy and understandable to use multi-exposure HDR mode
Built-in GPS with text log capability
Full manual control in video mode
Choice of IPB and All-I video compression modes
In-camera Raw conversion
Good battery life (make sure GPS or Wi-Fi is turned off)
High quality bundled raw converter (Digital Photo Professional)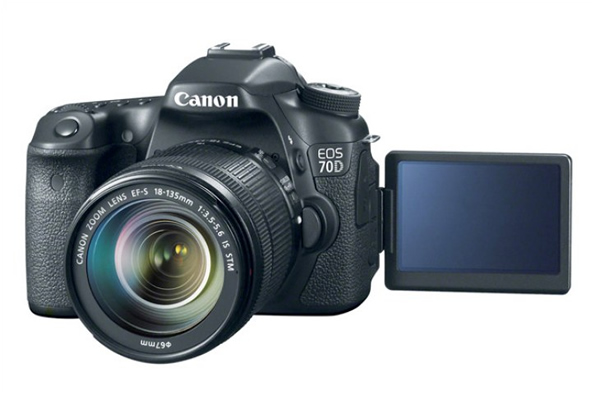 Negatives
JPEG engine seems to struggle for low-contrast fine detail at very low ISO sensitivities
Single card slot (SD)
Video output prone to moiré artifacts
HDR mode is JPEG-only (unlike the 5D Mark III)
Relatively unsophisticated Auto ISO
No headphone jack for audio monitoring
Currently no uncompressed video output option (as found in its rivals)
Significant battery drain over time when GPS and Wi-Fi are turned on
Conclusion
70D seems a viable option for anyone who would love to upgrade from an existing body to a high level crop sensor body. Extreme technical specifications makes it a hands down winner in all aspects and would want any photographer to have his/her hands on it. A great addition to the canon family in terms of innovation and making digital photography quiet easier these days.
Review Videos about Canon 70D
Please check our previous gear related articles here: