Any professional photographer will want prints of his or her work to be of as high a quality as possible, so having a quality printer is absolutely essential. The two most popular types of printer with photographers are thermal and inkjet models.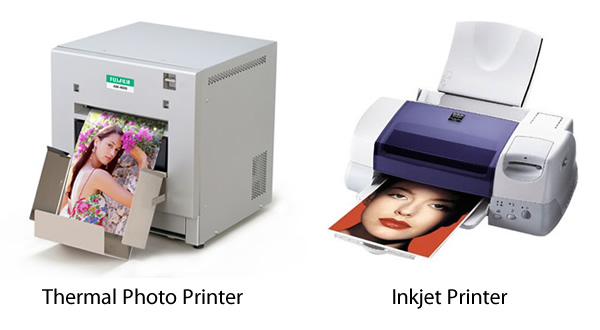 The thermal and inkjet type of printer work quite differently. Thermal printers do not use printer cartridges; instead of ink, they work by using heat on special thermal paper to reproduce images. Inkjet printers, on the other hand, propel tiny droplets of ink onto the paper from a cartridge.
Both types of printers have advantages and disadvantages in terms of the quality of printing and unit cost. Thermal printing is capable of consistently producing high-quality images, which is just what the professional photographer will be looking for. This method uses no ink, so there is no drying time or risk of smudges. In addition, because cartridges are not employed there is no 'color shift', so the quality of prints remains consistent over the long run. The major downside to this process is that the thermal paper required for this type of printer is expensive.
The results produced by inkjet printers is typically not as consistently high as that achieved by thermal versions. Because minute jets of ink are sprayed onto the paper there is a short drying time, which means there is a chance, however slight, of smudging. Printer cartridges are made up of three colors, so when one begins to run out there is the danger of color shift. The cartridges will eventually run out and need to be periodically replaced, adding to the expense. High-quality cartridges can be expensive. Also, the nozzles through which the ink is sprayed onto the paper will, in time, become clogged and have to be cleaned on a regular basis.
The price of purchasing a printer, whether it be inkjet or thermal, will depend of the make and model. An Olympus P-S100 Thermo printer, for example, can be bought for less than £100, but the thermal paper it uses is quite expensive; 100 sheets can cost over half that amount.
Inkjets tend to be similarly priced or cheaper. The Canon Pixma MG4150, for example, also costs less than £100, but 100 sheets of inkjet photographic paper can be purchased for less than £4. Ink cartridges for some models are also expensive.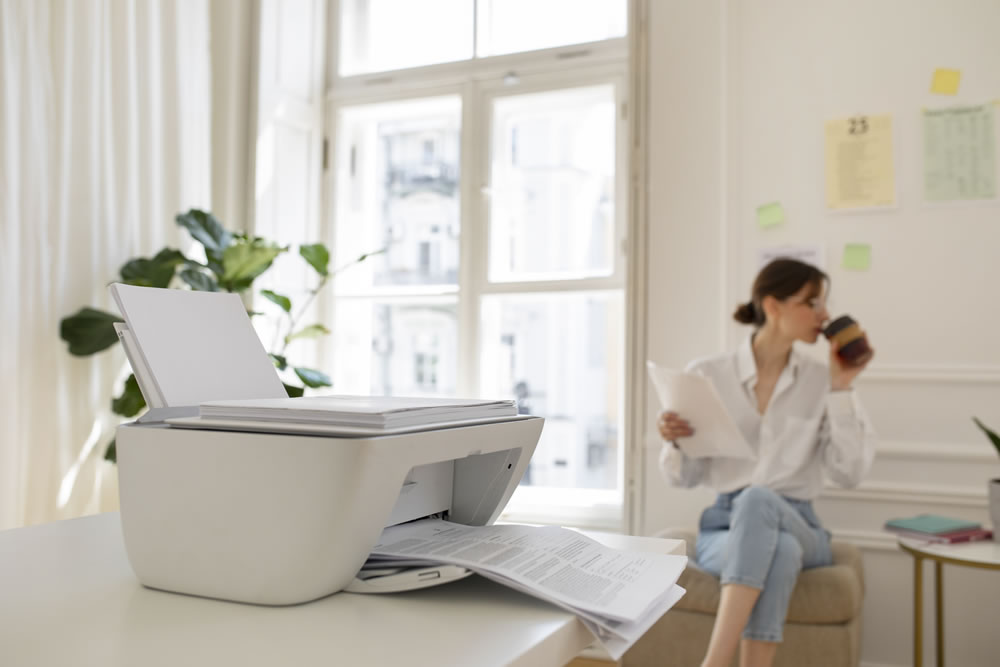 When choosing between thermal and inkjet printing, the important considerations include the user's desired photo output and budget. For professionals and businesses needing high-quality photos, thermal printing is advisable, while inkjet printing is suitable for those looking for a cheaper option.
While some have the time and expertise in printing photos, busy professionals and companies require a partnership with a third party for their printing needs, such as business cards and high-quality photos for profiles and ads.
In choosing a reputable printing partner, choose one that uses dependable printers to ensure client satisfaction. Reputable printing companies can help manage multiple formats and high-volume ads and other campaigns. They use intelligent procurement systems for cost-efficient printing and branded merchandise manufacturing processes with superior quality. In addition, you can ascertain that they will put a premium on consistency and efficiency, which results to standardized outputs. Click here to learn more about how professional print brokers can help with printing needs.
Conclusion
Thermal and inkjet photo printers have their own pros and cons. While thermal printing is more expensive than inkjet photo printing, the former produces higher-quality photos. For more affordable photo printing, inkjet printers are a decent choice. The final decision depends on the user's personal photo quality preference, frequency of usage, and budget.
Related Articles: