Artist Anna Kucharska paints magical starry scenes on scavenged wood. Anna inspired by nature and magic from Mazovian Forests where all tales begin. These mystical creations dominated with foxes and fairies who hide deep within the forest, unicorns races along the glen and dragons that rule the skies they will tell you its own story.
In her words "I love woodlands and everything about it. Forest is my greatest inspiration, beloved home, and healer. When I was a child, my Mother took me on forest wanderings and showed me all the treasures of nature. We liked to bring home interesting pieces of wood, branches or roots and created decorations from them. Today, after many years, I'm still collecting these natural pieces and creating fairy tale paintings on them."
Scroll down and inspire yourself. Please check Anna's Instagram for more amazing work and shop the work on Etsy.
You can find Anna Kucharska on the web:
#1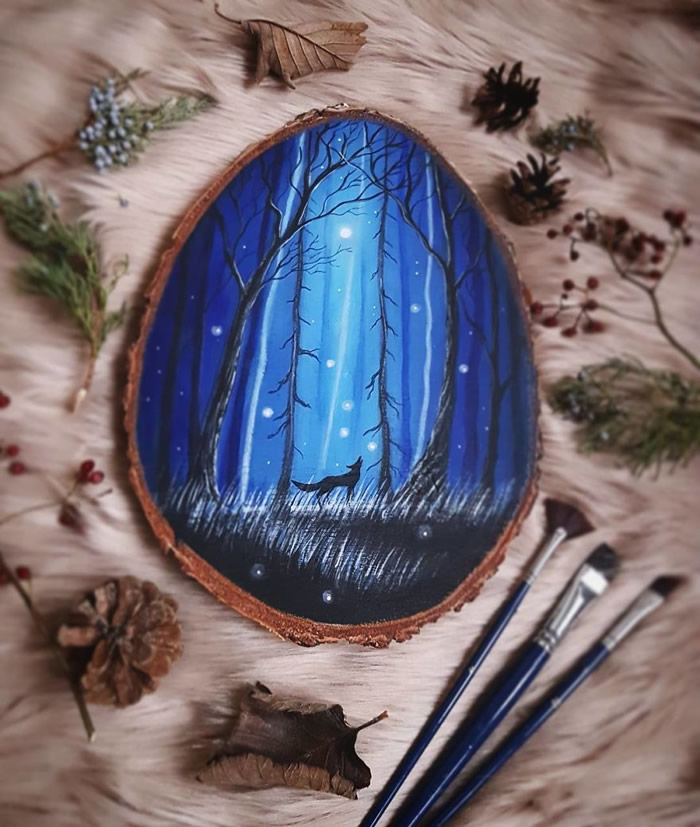 #2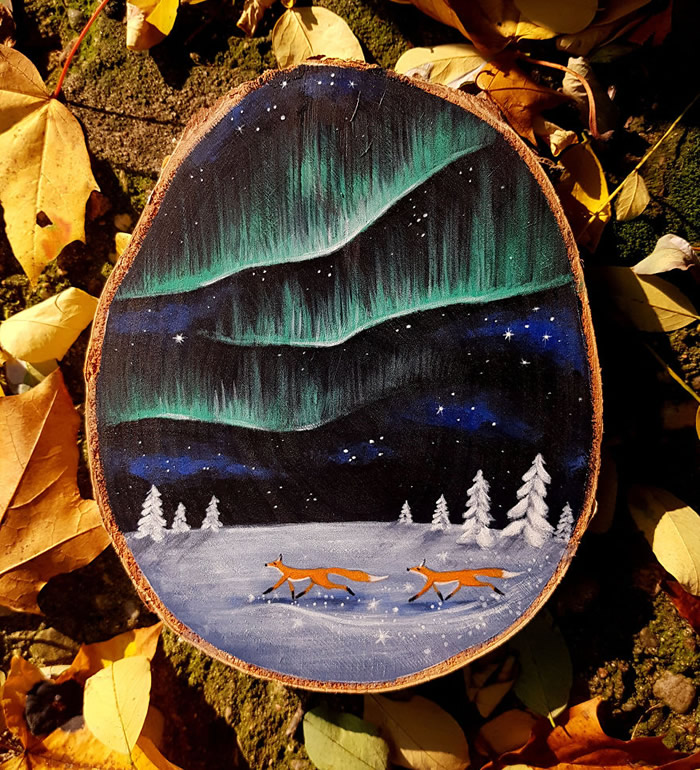 #3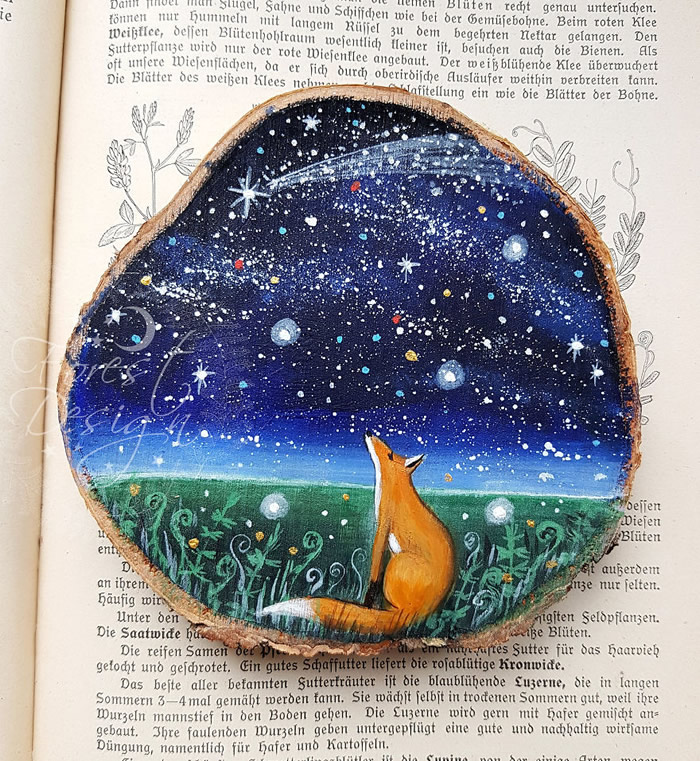 #4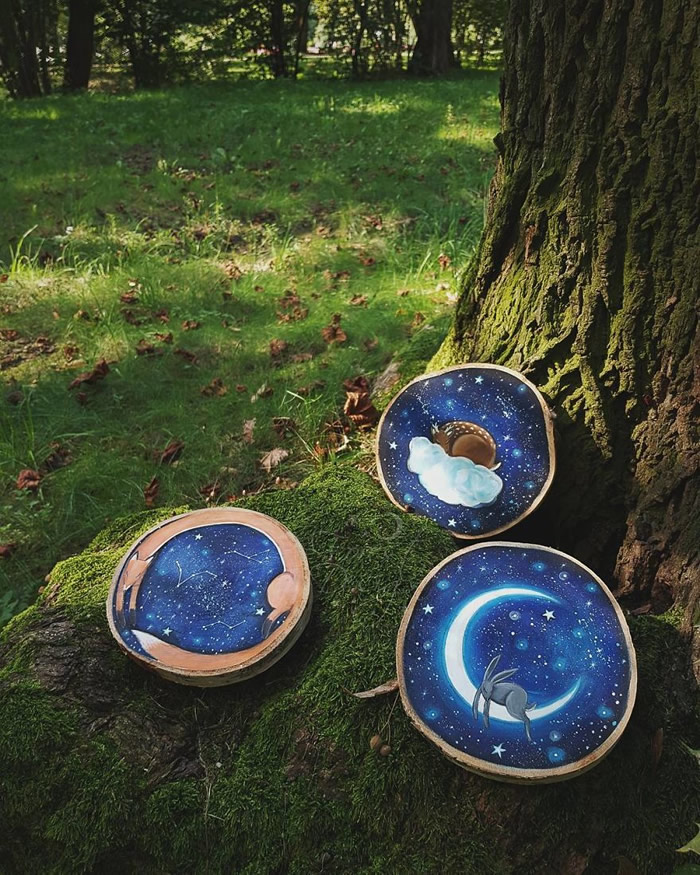 #5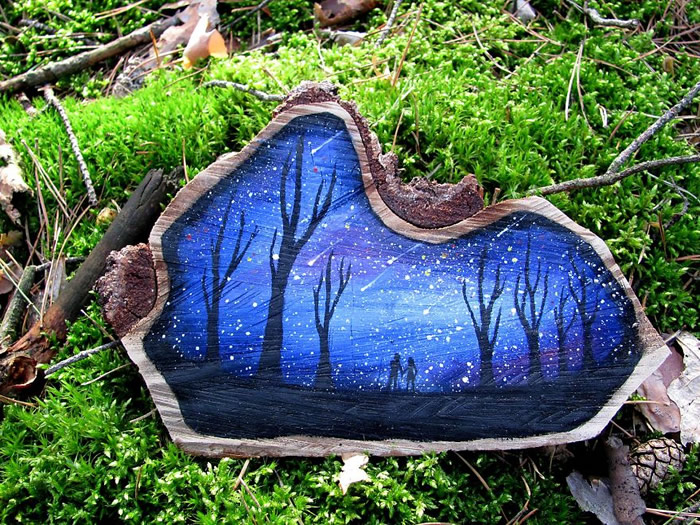 #6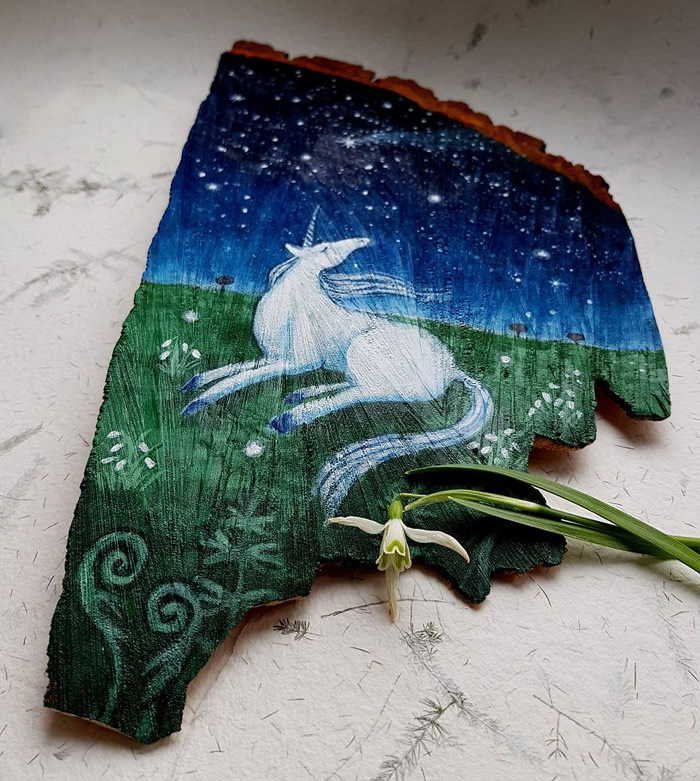 #7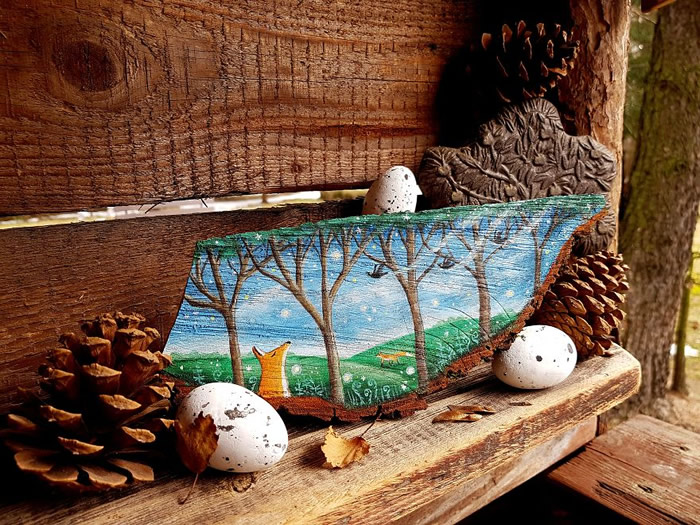 #8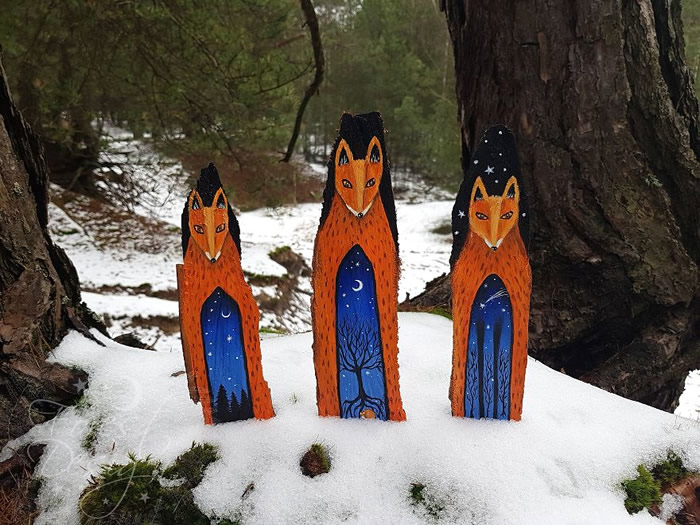 #9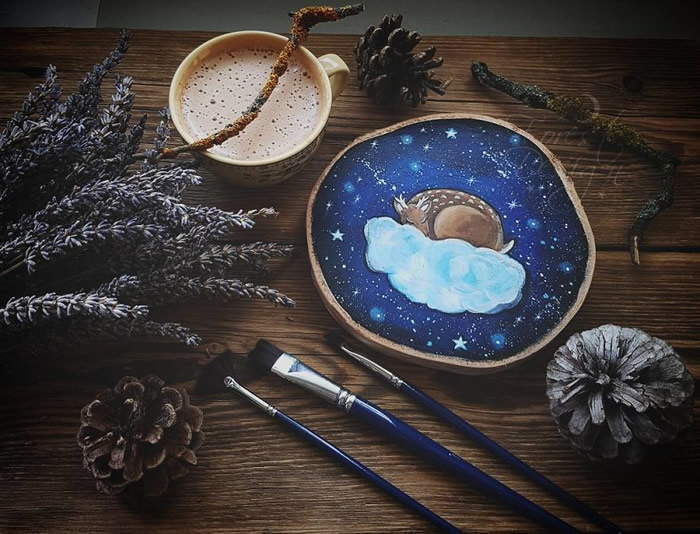 #10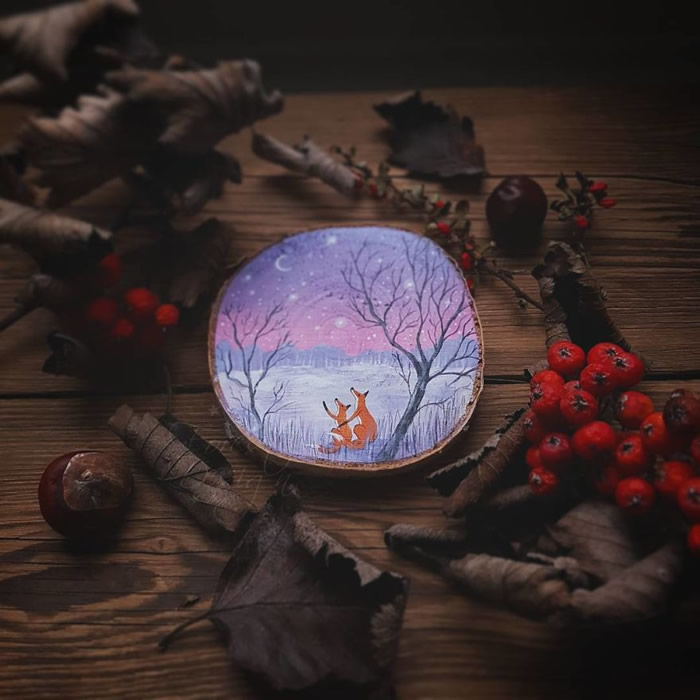 #11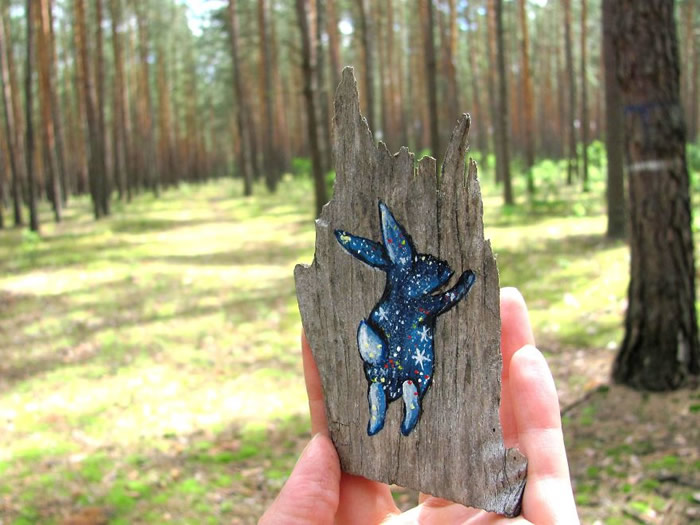 #12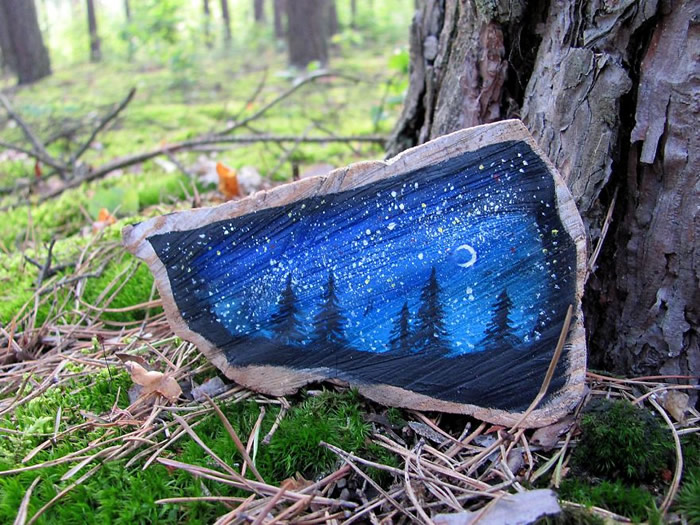 #13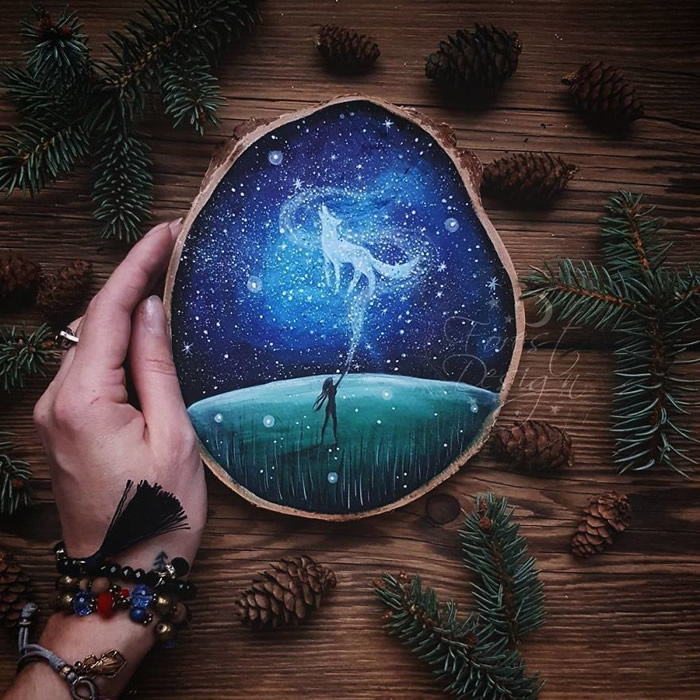 #14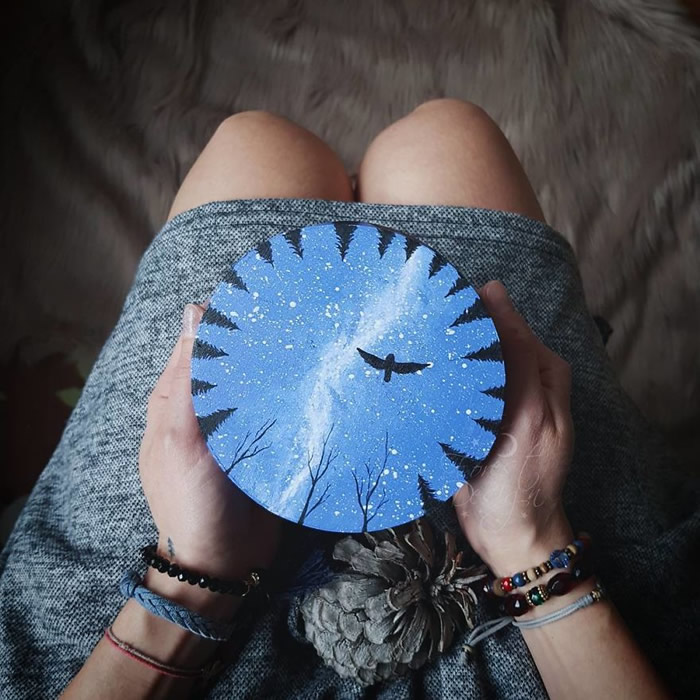 #15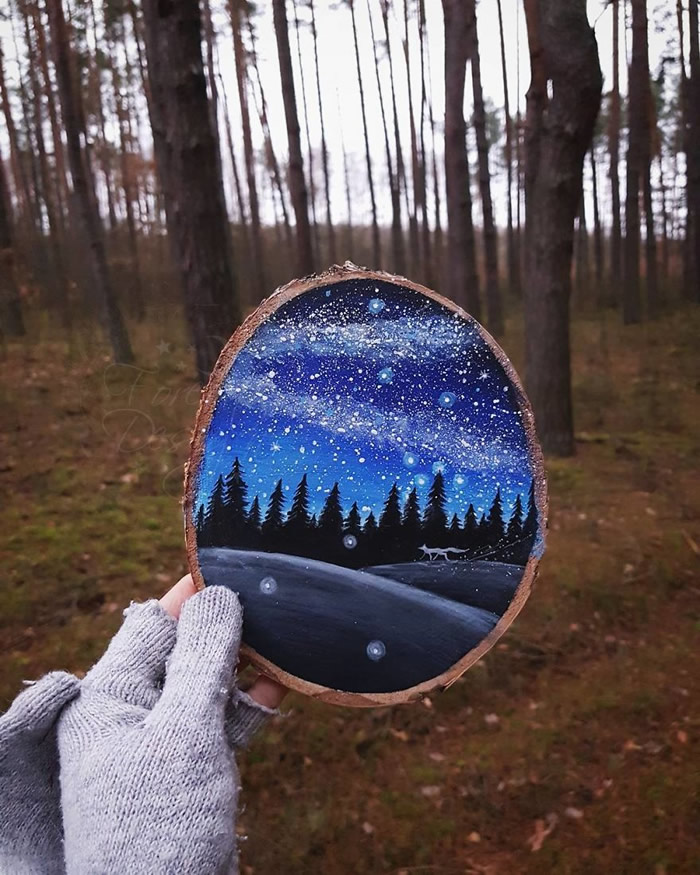 #16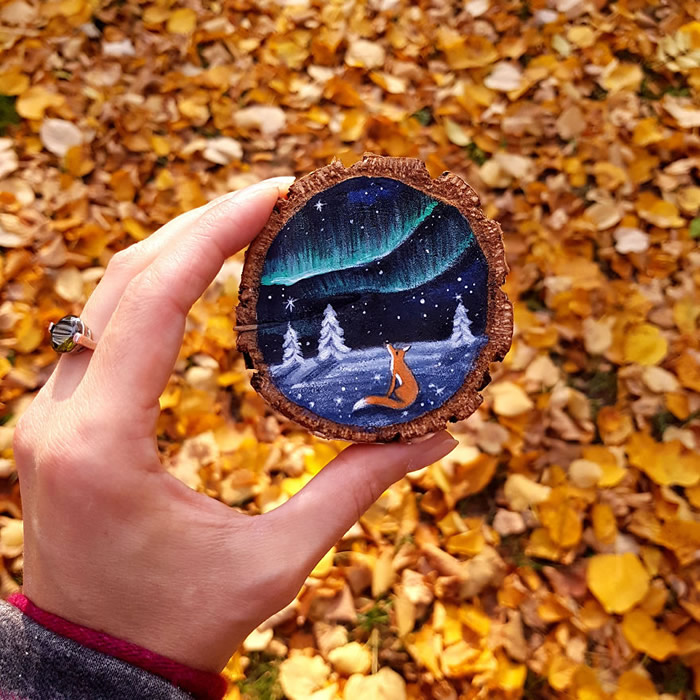 #17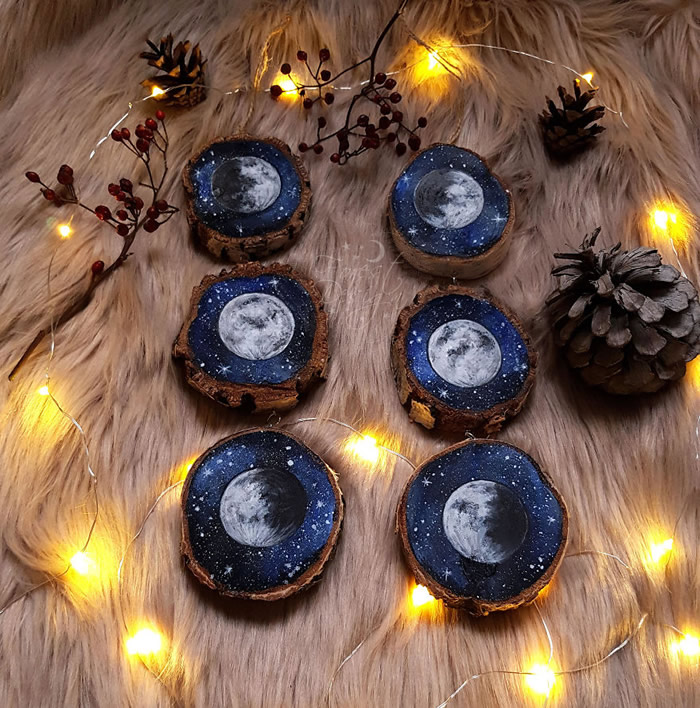 #18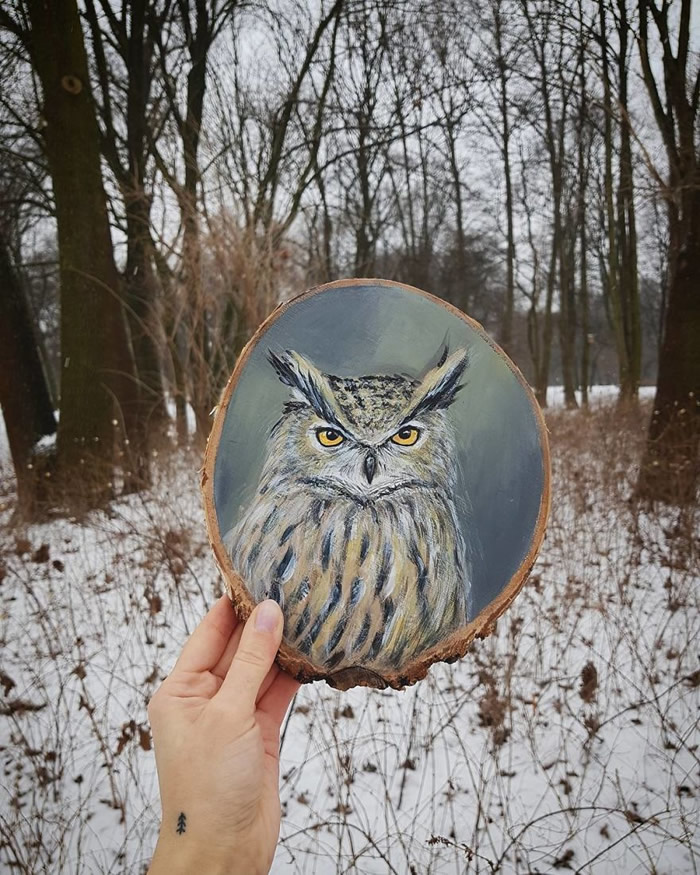 #19
#20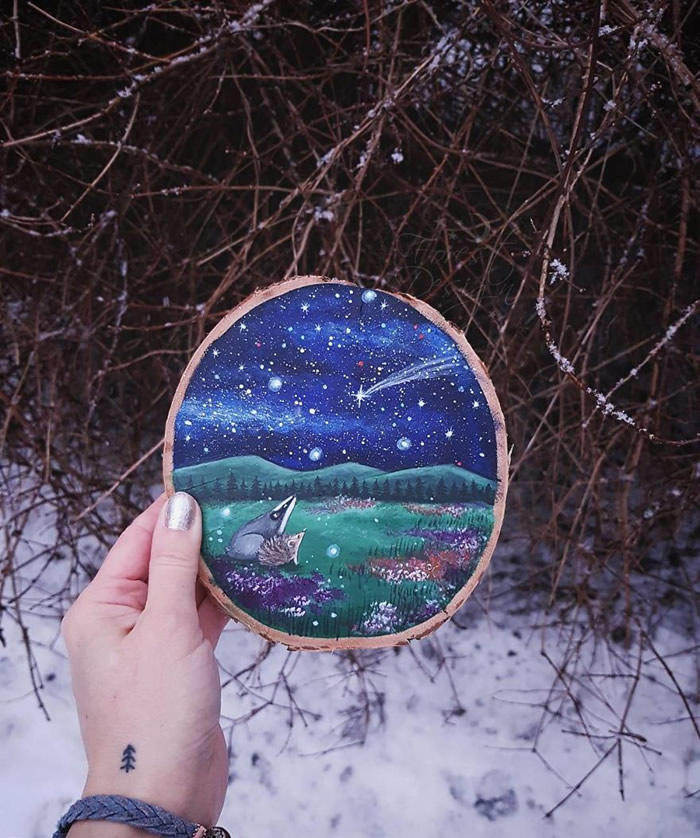 ---
Related Articles: