Texas-based Artist Gil Bruvel creates serene faces from thousands of burnt wood sticks. Gil Bruvel crafted from thousands of wood sticks, these anonymous faces are painted in colorful gradients that accentuate their features. This series of masks, as well as several steel sculptures, are currently on display at Galerie Montemarte as part of the Face to Face exhibition.
In his recent project "Bending the lines-pixelated forms", he uses an organic material (wood), reshapes the pieces into strong geometric shapes, and then uses those rigid geometric shapes to create something organic again.
In his words "The pixelated outlines mimic our complex neural pathways, while the use of gradient color reinforces our minds' interconnectedness. The wood is charred to show the impact of natural phenomena on the physical form and its inherently transient nature, which is transformed by the passage of time, revealing further patterns and detail."
Scroll down inspire yourself. please check his Website and Instagram account for more amazing works.
You can find Gil Bruvel on the web:
#1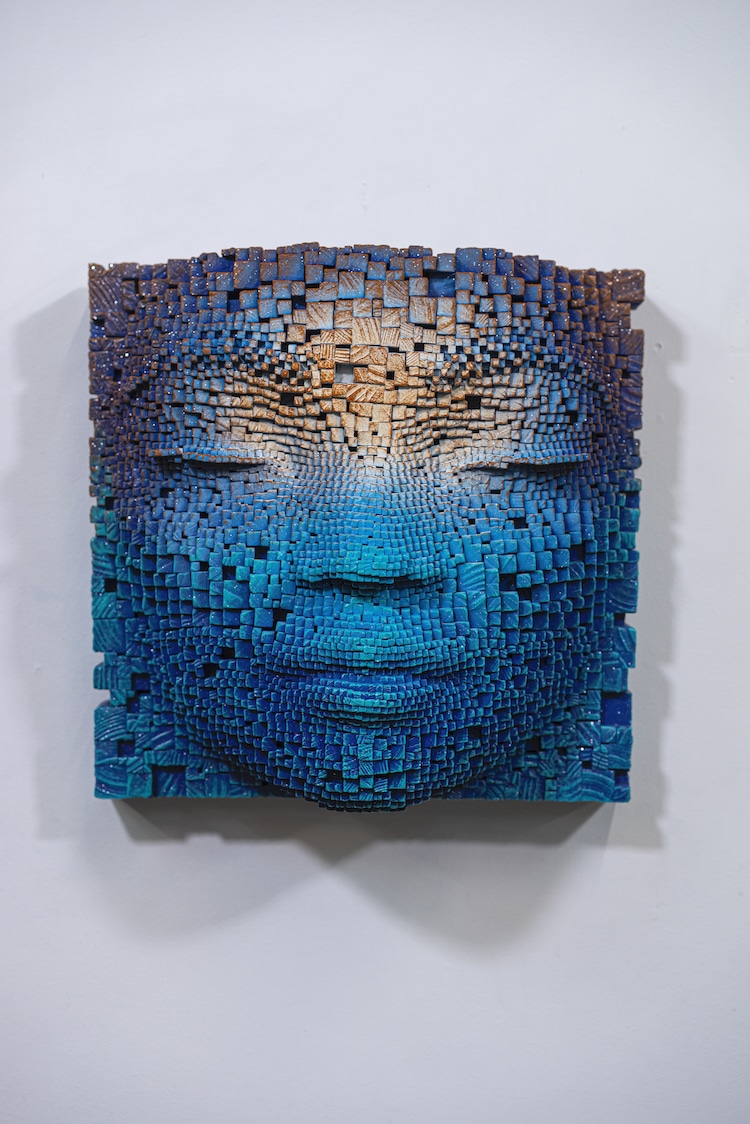 #2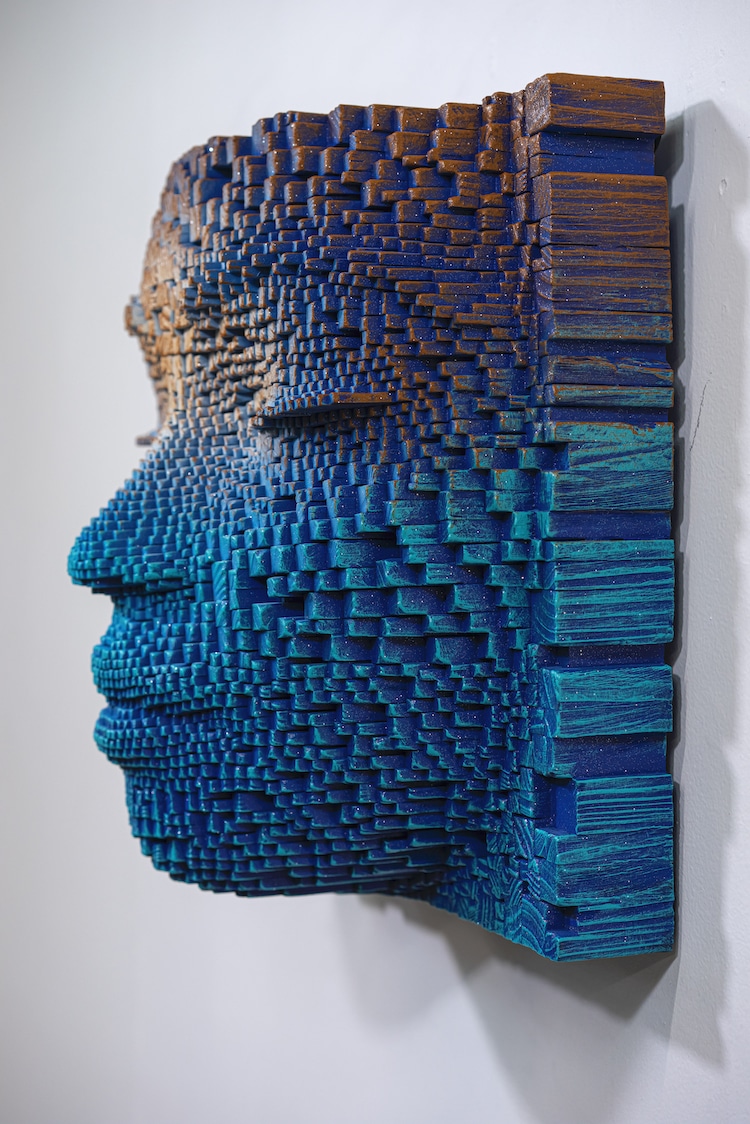 #3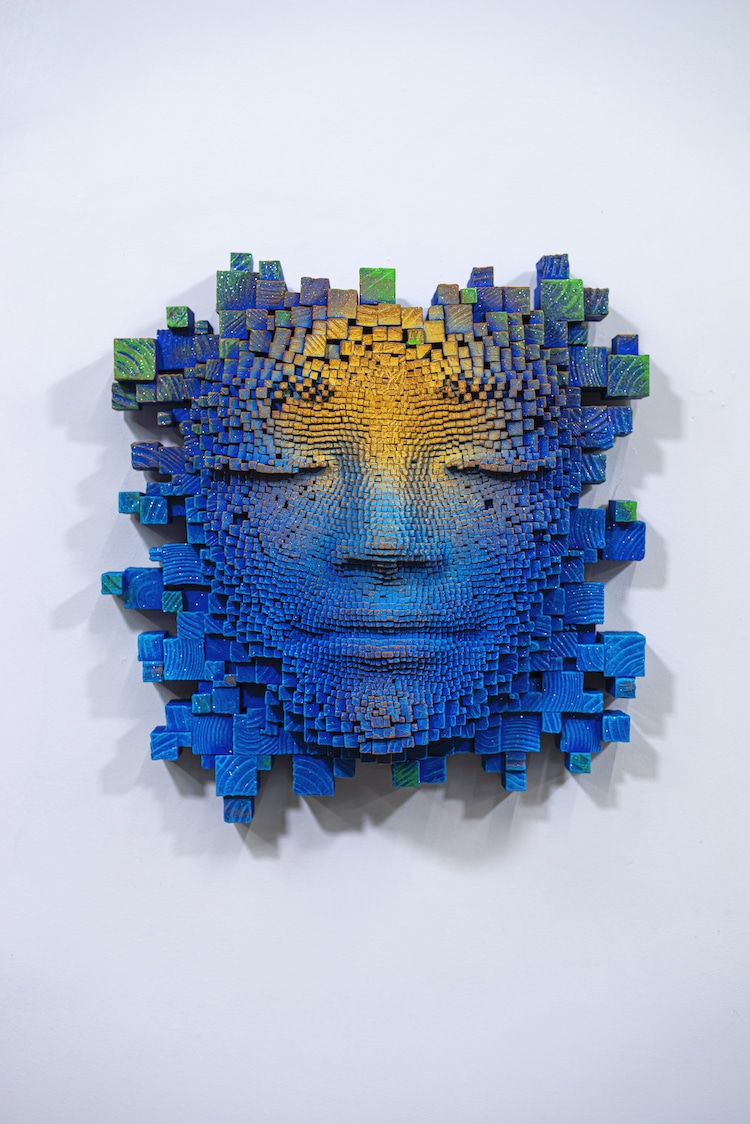 #4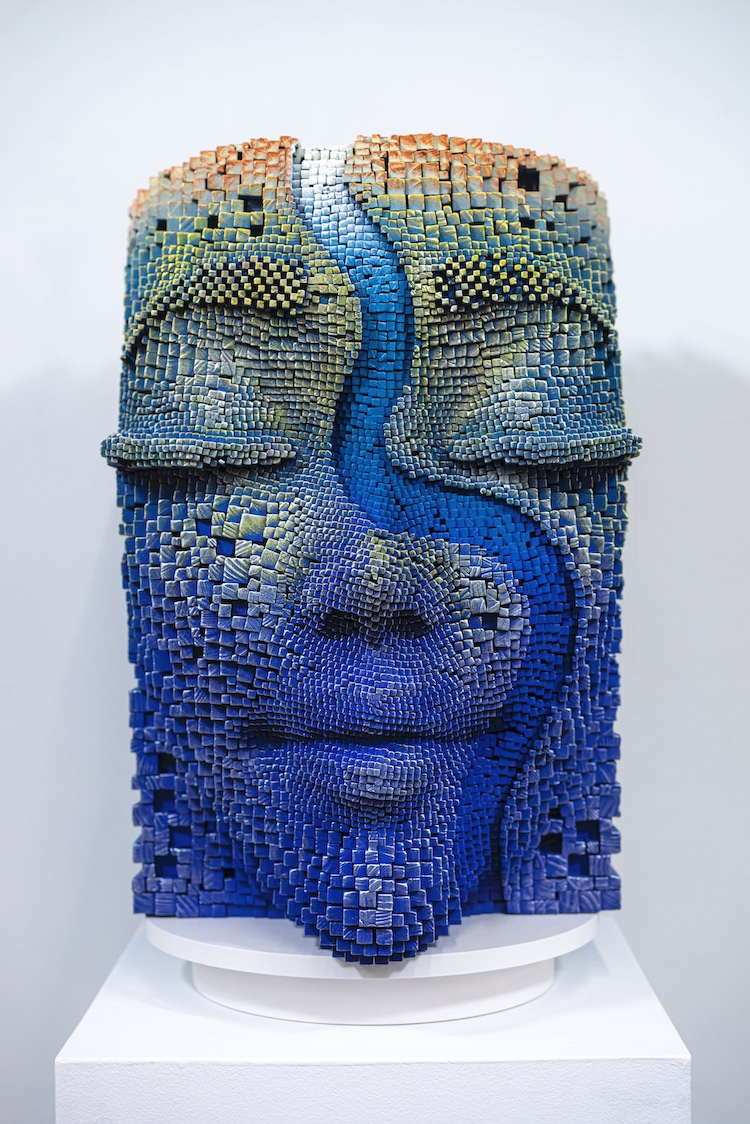 #5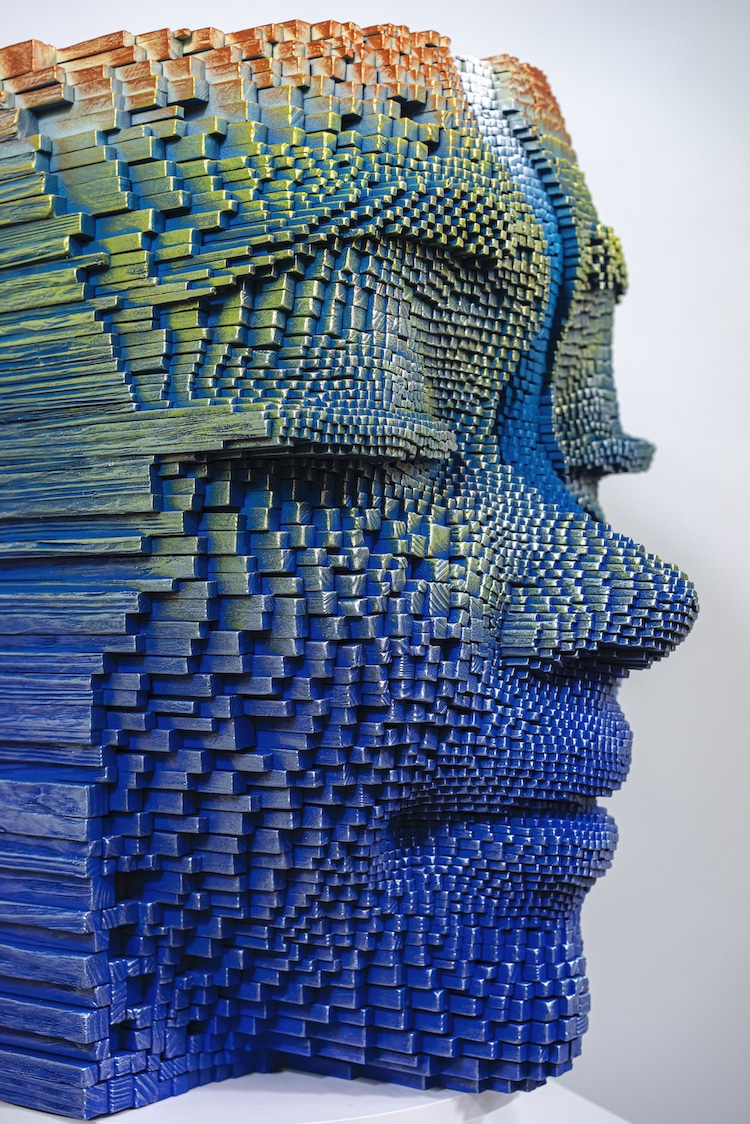 #6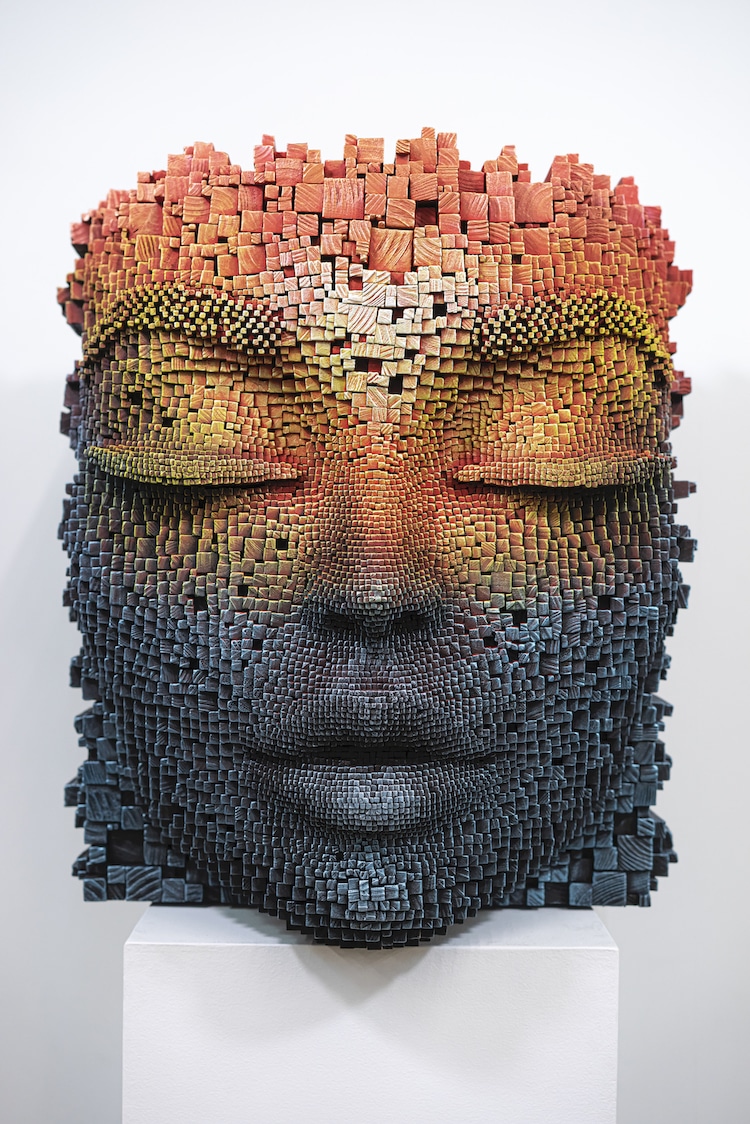 #7
#8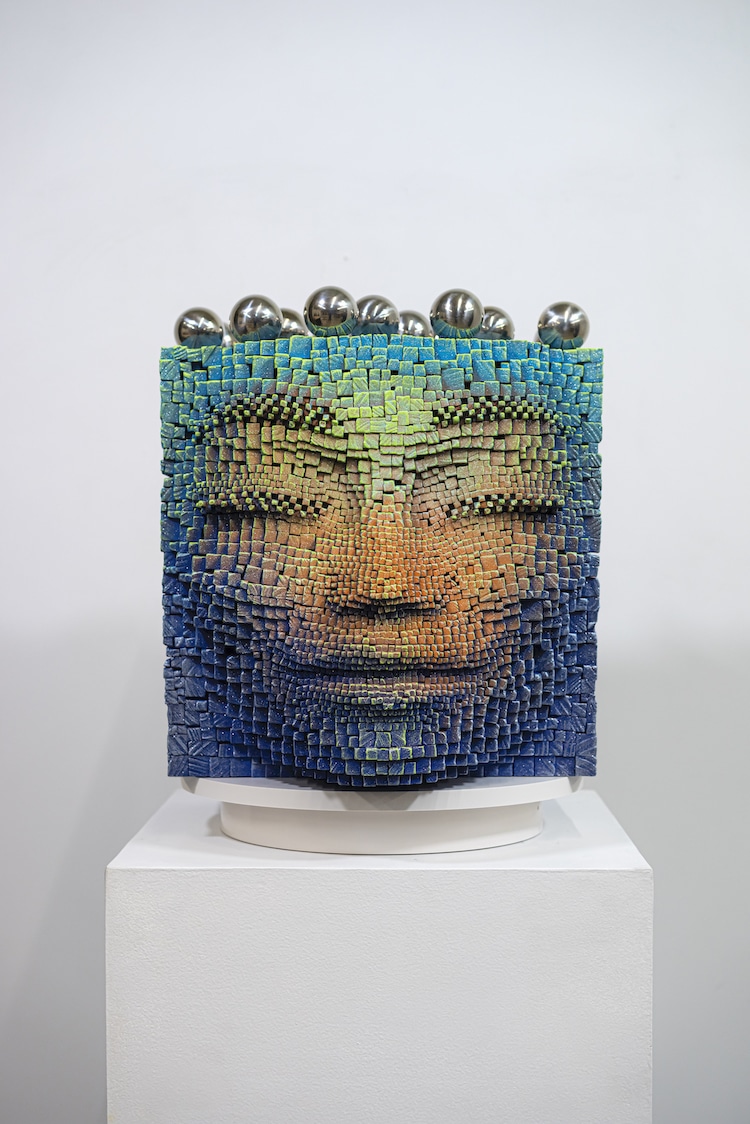 #9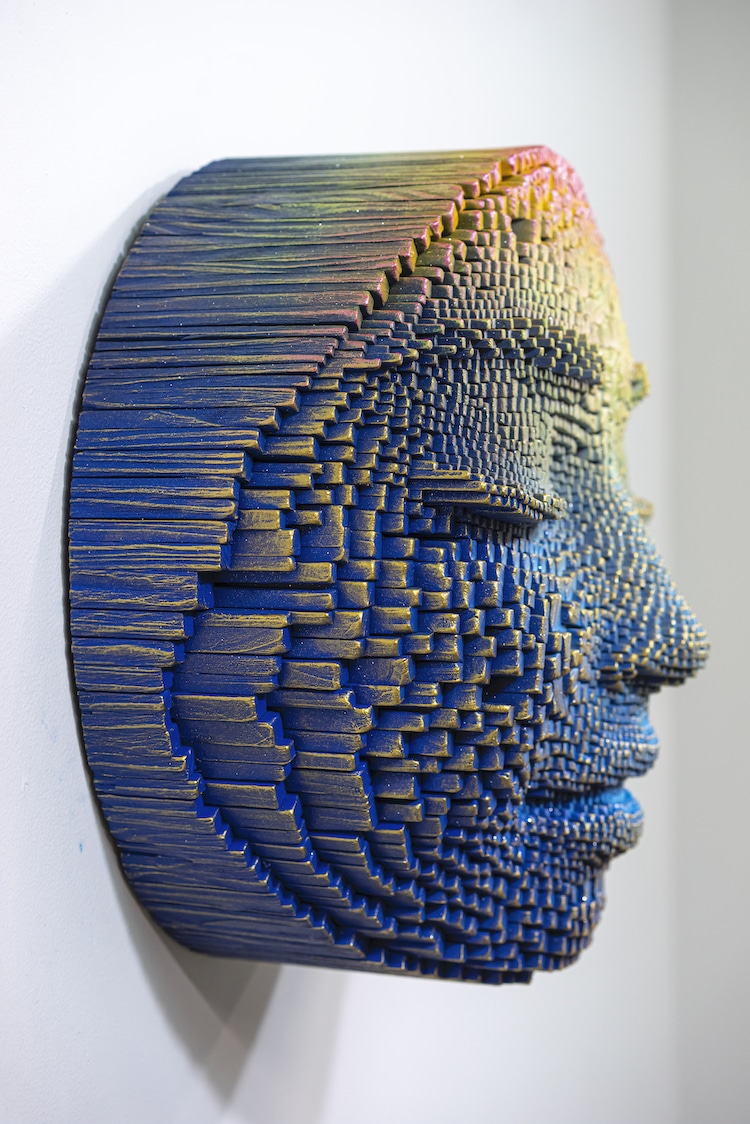 #10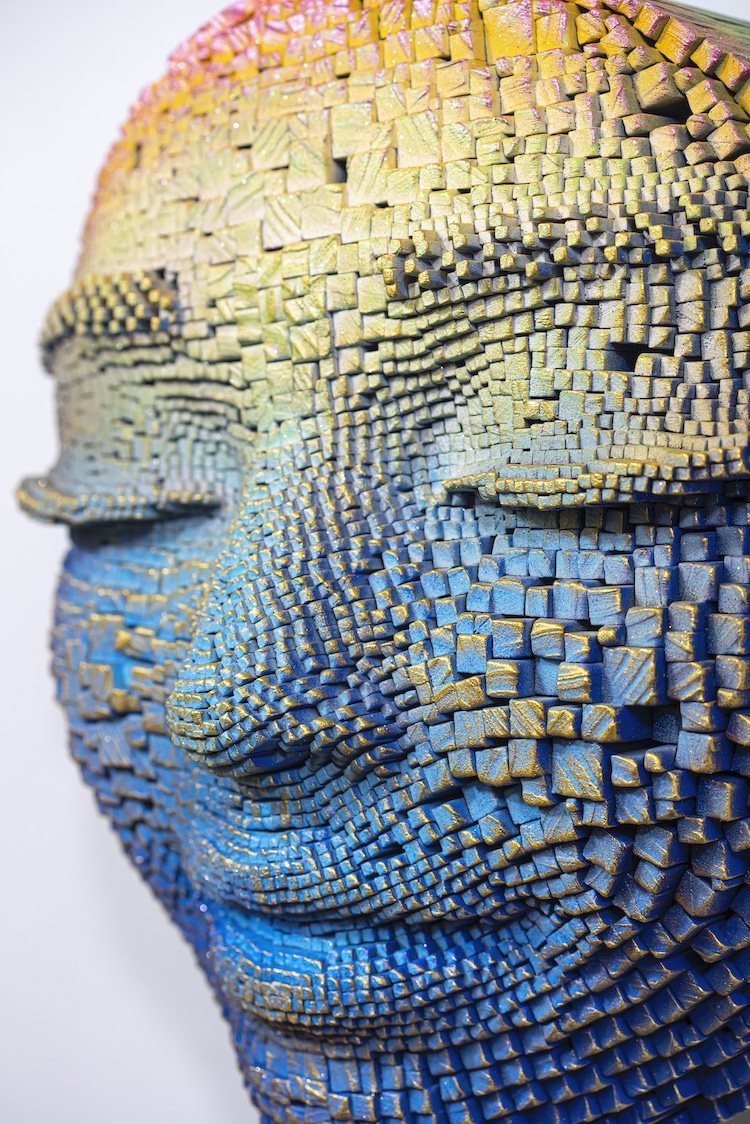 The Closeup View
---
You can find our previous related articles: