The wedding dress is the focal point of any photo, but saying yes to the dress is easier said than done! Here's a list of gorgeous gowns to make brides feel like a show-stopping queen on their special day, and hopefully make the planning process just that bit easier!
Lachy from Really Good Weddings says that "wearing the wedding dress of your dreams, and feeling comfortable in what you are wearing will also help a huge deal in capturing perfectly candid wedding photos on your special day".
Check out these styles for some inspiration:
The Mermaid
The Mermaid style is also known as the fishtail dress for the way it flares out at the back. This is the dress to get if the bride is aiming to show off their curves or hourglass figure! Crafted unique to each body type, this dress is designed to hug the waist and hips, and will make anyone's jaw drop.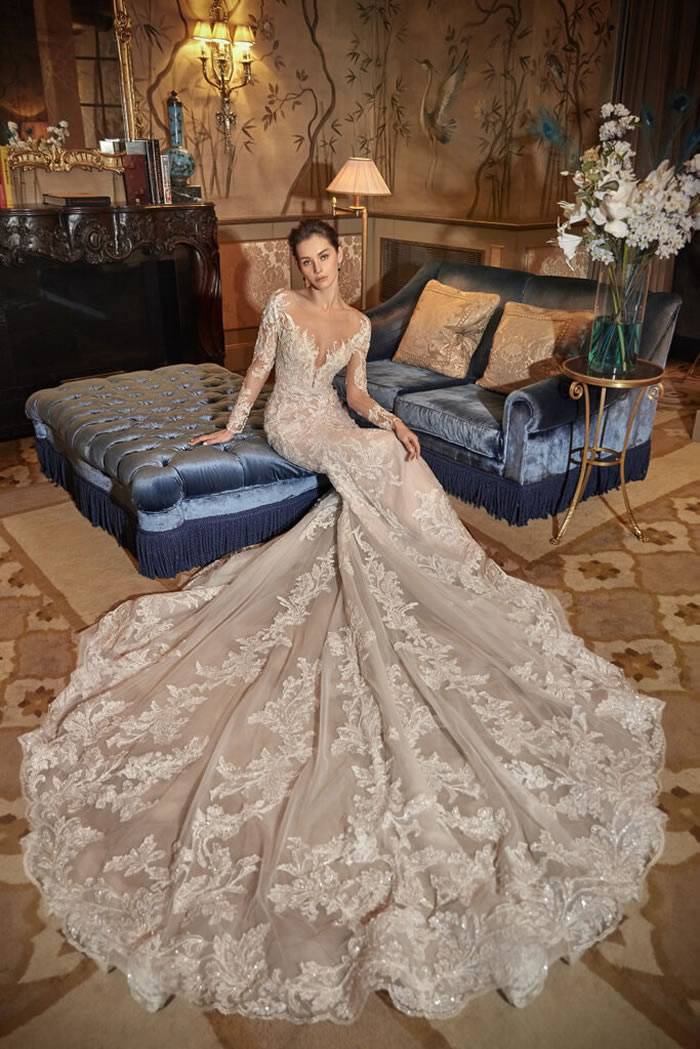 Photo Credit: The Sposa Group
The Ball Gown Dress
Feeling part of a fantasy movie would be at the top of the list for many brides, and the ball gown dress embodies this entirely. It includes a wide skirt and bodice, exposed arms, low neckline and is typically cut off the shoulders. This is ideal for an evening or formal-style wedding!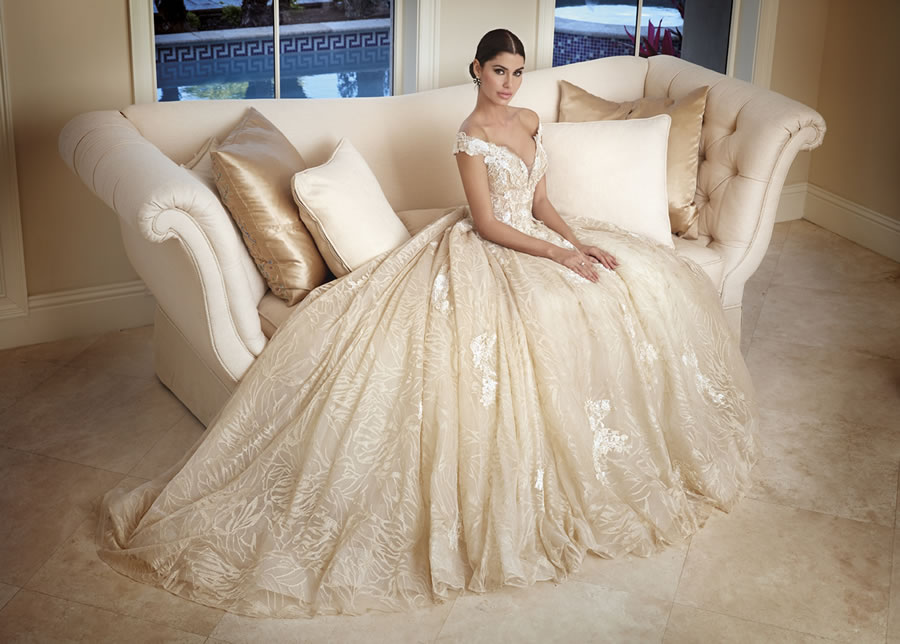 Photo Credit: The Sposa Group
The Floral Dress
This kind of dress is covered in embellishments, but it's ultimately the bride's creative decision on how this will look! Opt for floral embroidery, an A-line design, printed tulle designs, 3D flowers or bright dress colours. This is perfect for any season and for those who want to up the romance!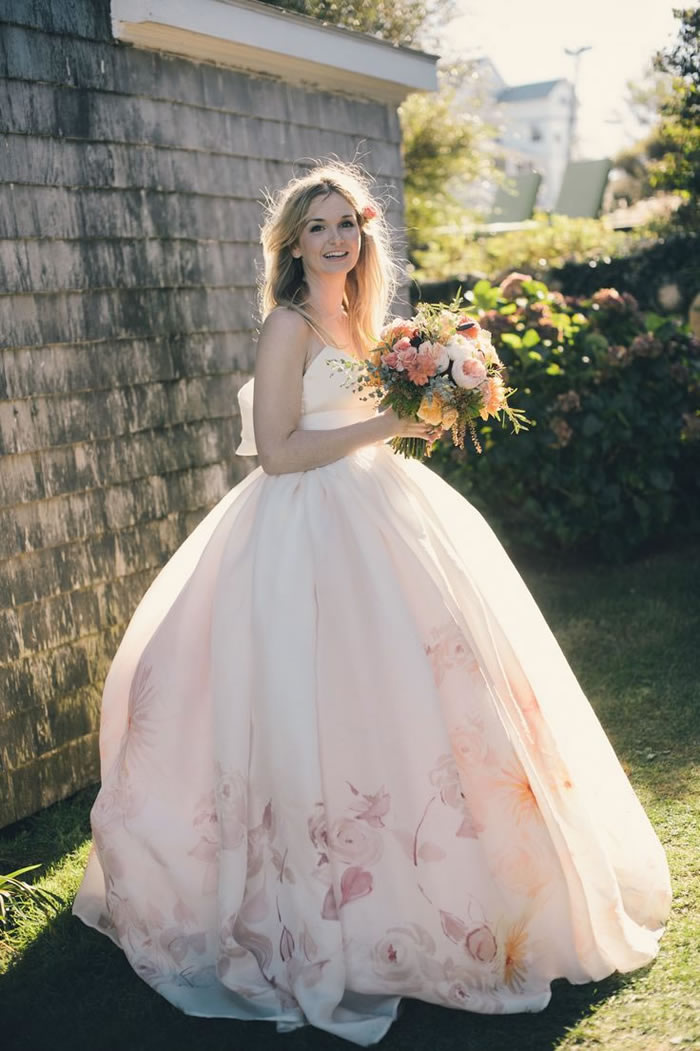 Photo Credit: Chic Vintage Brides
The Bohemian Dress
If the bride is looking for a more comfortable style, the Bohemian wedding dress may be the one! It has a strong focus on easy to wear fabrics such as cotton and silk, simple silhouettes, natural patterns and botanical laces. It's a romantic and simple style for those who value comfort over glamour.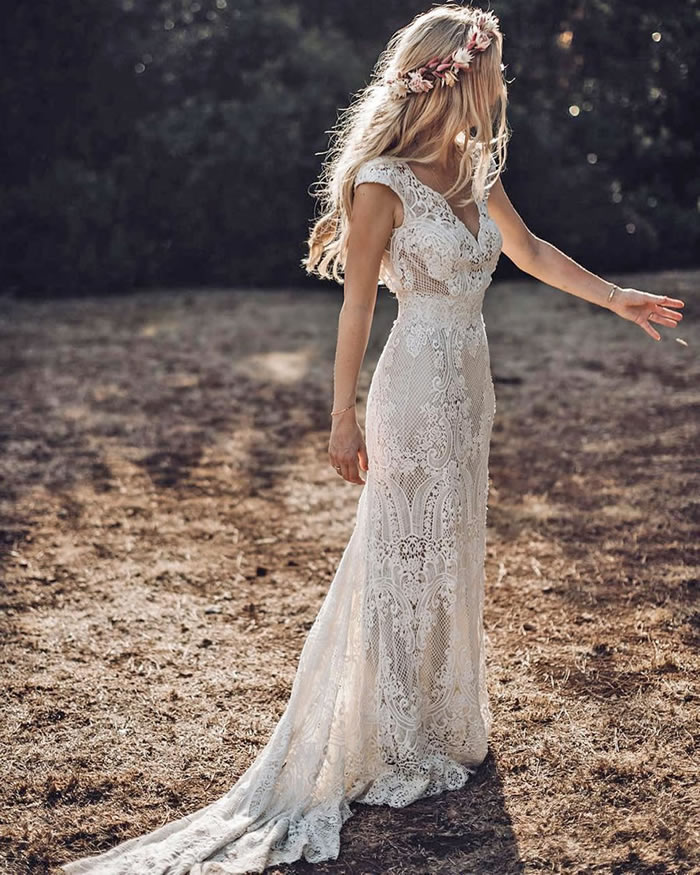 Photo Credit: Wedding Forward
The Tea Length Dress
Not looking for anything too flashy as you walk down the aisle? Popular and elegant in the 1950's, this midi style of dress is just below the knee, practical and easy to move around in, especially for those on the shorter side! For brides who want something vintage and flirty to make the after-party celebrations effortless, go for this relaxed look.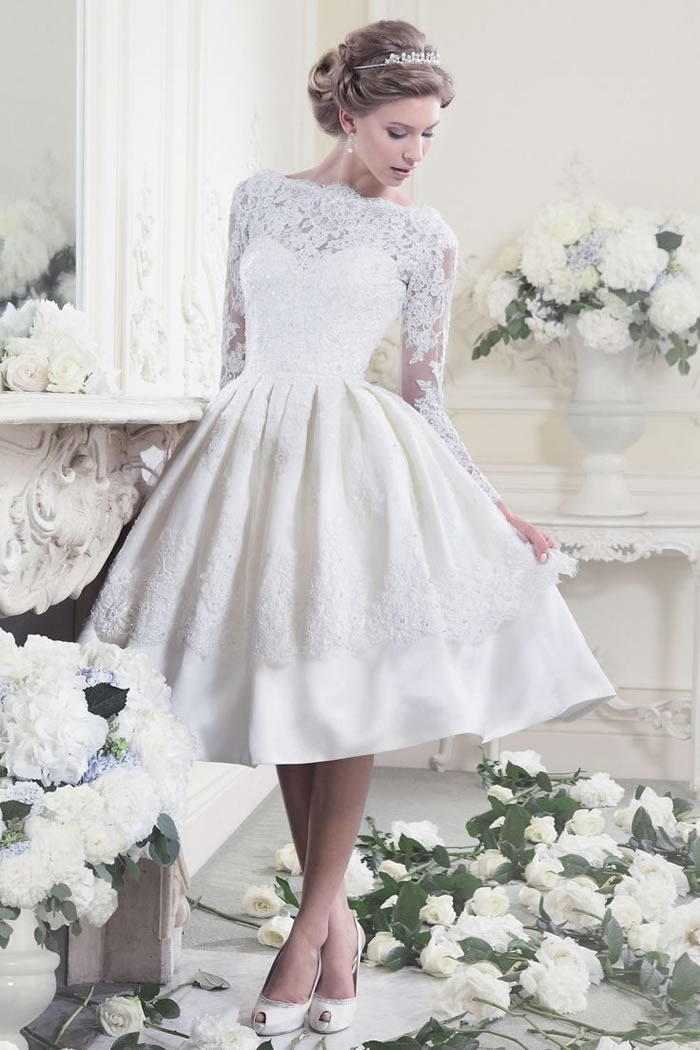 Photo Credit: Chic Vintage Brides
The Trumpet Dress
This dress isn't the same as the mermaid! Above the knee, this design flares out like a skirt, giving that dramatic look at the front. It's an ultra-feminine fit that will without a doubt demand attention from all angles. This layered silhouette is picture perfect for brides seeking a dreamy aesthetic.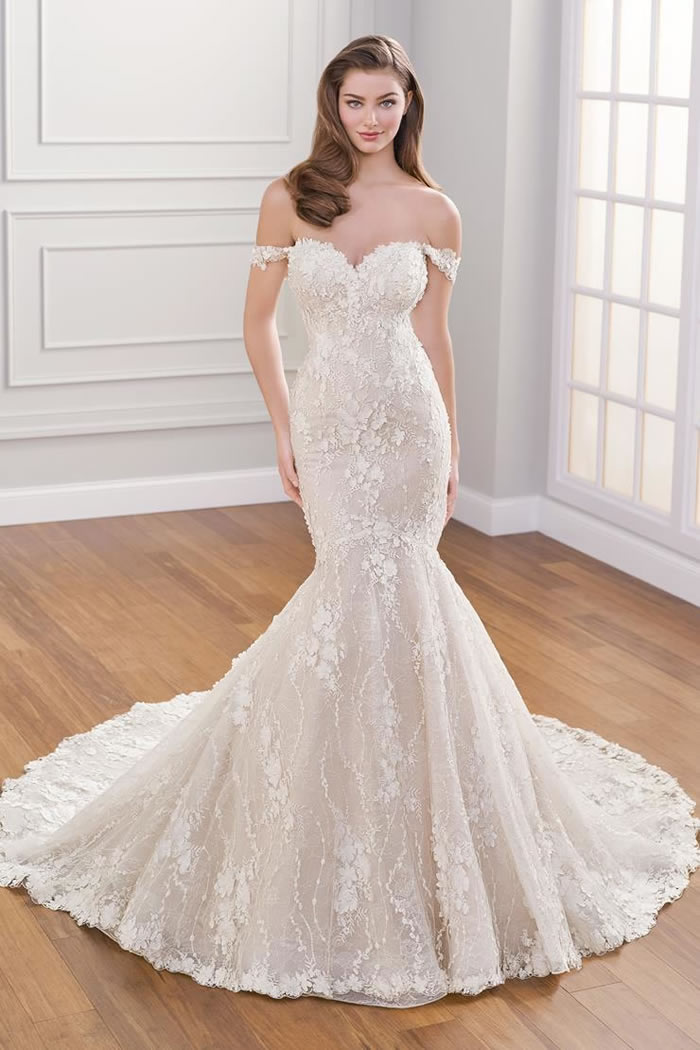 Photo Credit: Martin Thornburg
The Two Piece Dress
Going for a relaxed look? Brides who love to indulge in their creative side and don't want to stick to a traditional outfit, this wedding style is fully customisable to anyone's fashion taste! Ideal for tropical or beach weddings, this two piece ensemble can be pieced with long skirts and a V-neck bodice, allowing for endless combinations.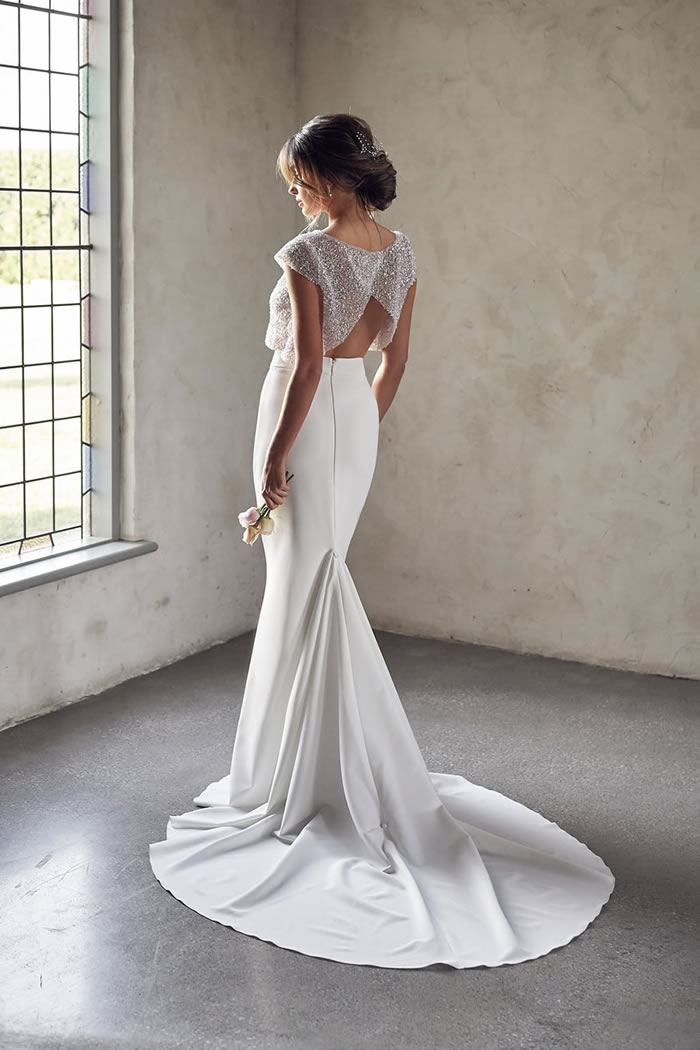 Photo Credit: Kleinfeld Bridal
The Jumpsuit
For those thinking about glamming up an unconventional style and ditching the skirt for pants, the jumpsuit is definitely a twist in fashion! Dress minimalistic on the wedding day and consider adding pockets too. Go for delicate beading or sparkle sheer fabric if the bride wants to go bold!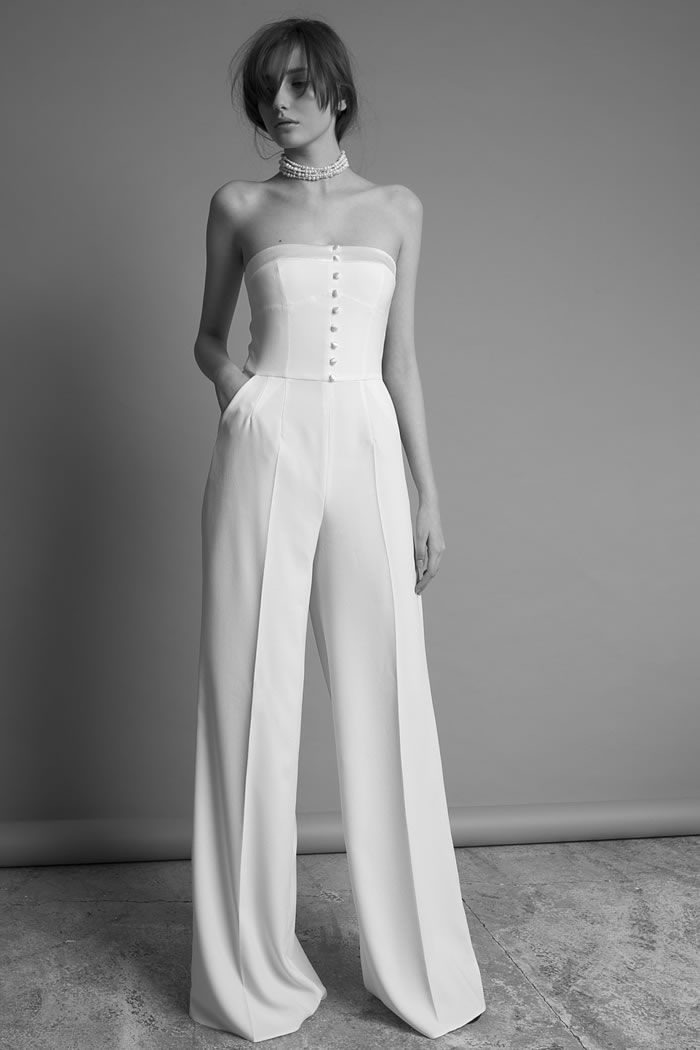 Photo Credit: Modern Wedding
The Slip Dress
Don't mistake the smooth look for something that's boring or basic! Whether it's simply satin or has a lace trim, the slip wedding dress will always look sultry and sweet. Known for its loose-fit spaghetti strap look, brides who want a dress that will suit any body type should go for this!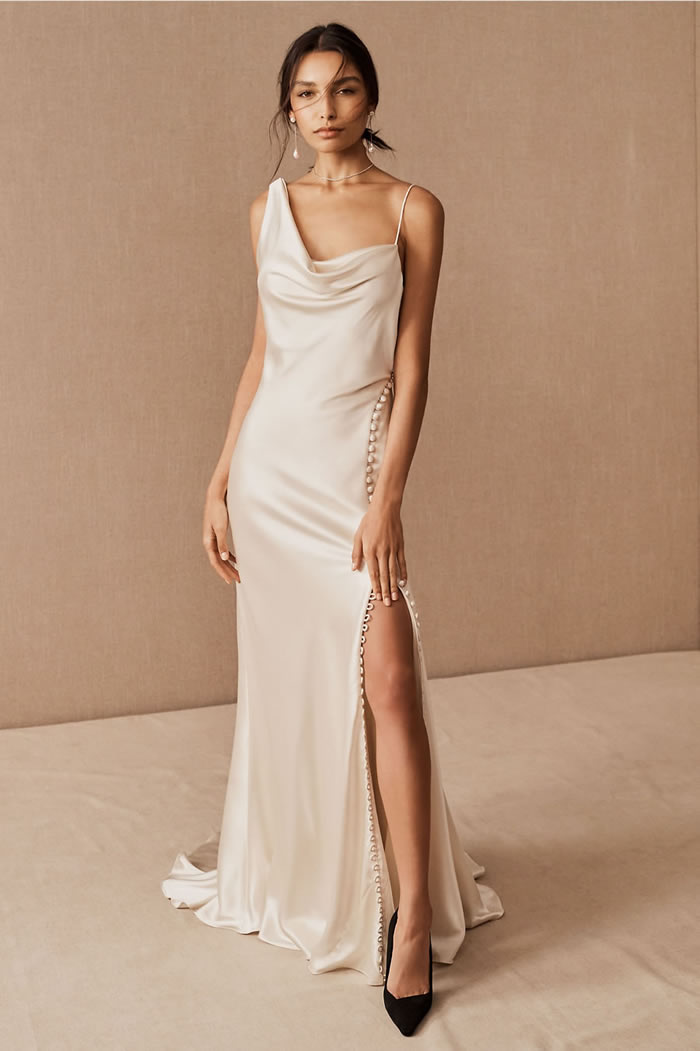 Photo Credit: BHLDN
---
Our Related Articles