Pinterest was first presented to the online world last 2010 and developed as a digital service platform to save and discover needed information using visuals and images. Almost a year after the launch, it was able to acquire 10,000 users. Fast forward to 11 years later. When it already has 400+ million active users and potential clients for every business, which finally considered Pinterest as a platform to market their brand.
Did you know that the longevity of the engagement of your post when you share it on Facebook, Instagram, and Twitter only took a couple of days to get buried? That is way shorter compared to the engagement it can get when you share it on Pinterest that has months or even years of shelf life. Yes, you read it right. Even the top social media platforms can't keep up with the exposure and valuable leads to your website that Pinterest can provide. Pinterest is a visual search engine which Photographers can maximize to present their craft to a larger audience, attract clients and earn higher revenue.
But more than knowing the basics and pinning your way through the platform, below are the 10 Actionable Pinterest Marketing Tips for Photographers to get you onboard in no time.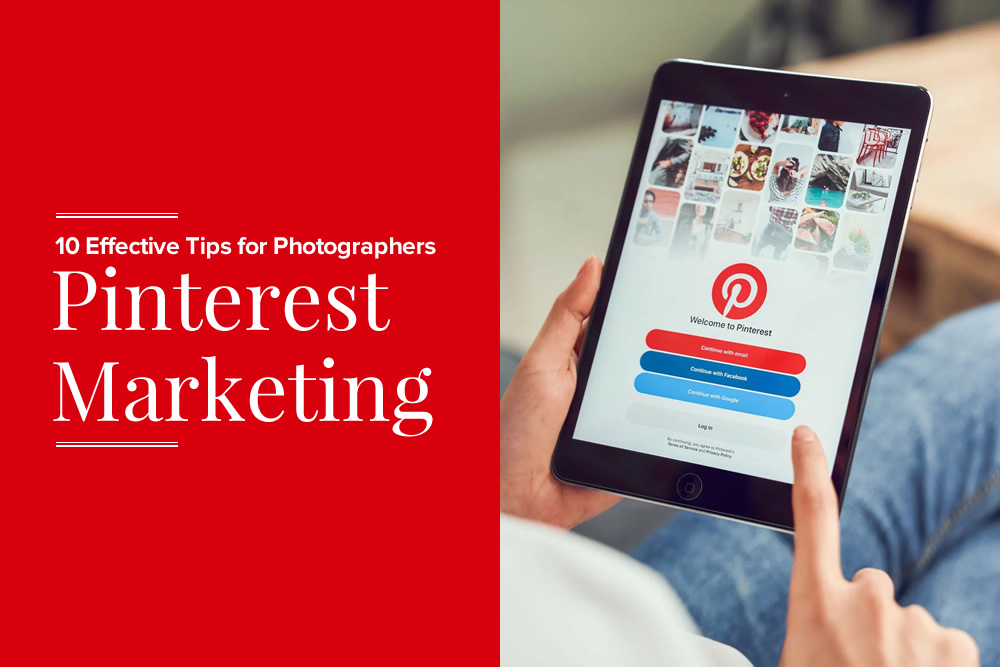 10 Effective Pinterest Marketing Tips for Photographers
#1 Get Started by Setting up a Business Pinterest Account
To start everything, you need to set up a Pinterest business account to have free access to all its features and advertising components. Established a well-organized profile that fully described your business name, that type of pin that the audience will most likely expect from you, and the clients you are trying to attract. Be creative with your brand-photo or logo. Through your bio, explain the valuable help your services can contribute and the difference you can offer in the community, and make sure to include your website link and your location as well.
To further expand your engagement, claim your website because it will mean better exposure for your profile to appear on each of your pins. Focus on what will work best and take a notch higher in improving your business account way better than your non-business profile.
#2 Create and Optimize your Pinterest Boards
After making the extra effort in creating an established profile, your Pinterest boards will also speak volumes of how good you are, compared to the others in your field. Your board is your platform inside the online platform to showcase your craft and to help you organize your pins.
You can opt to create multiple boards, especially if you're the type of Photographer who's into the different styles and types of Photography. Use a specific and concise title, appealing description, and the best cover for each of your boards. Organize and categorize them according to their relevance and the most potential ones that clients might look for. Take as much time as you need to set up and arrange your boards because your photos might be the next on the top of the inspiration list.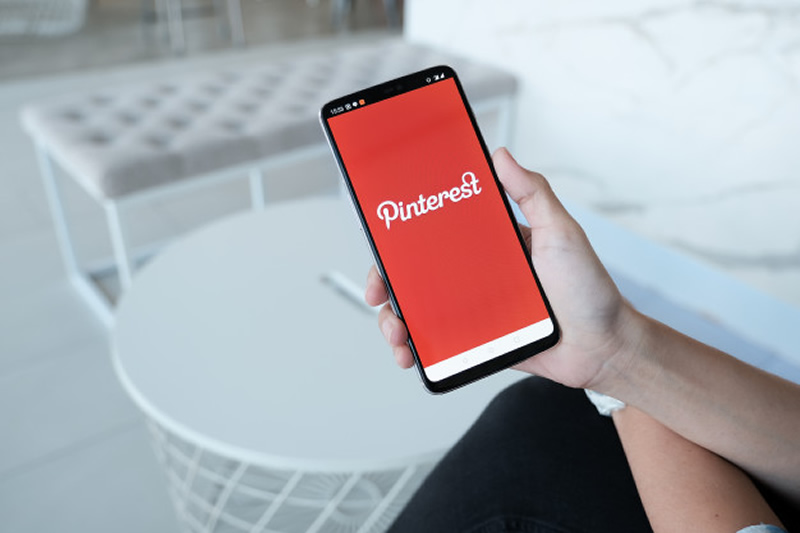 #3 Pin Effectively
Pins are the bookmarks that people on Pinterest can search and save. It is mainly the content that makes up your Pinterest boards in the forms of inspirational text, videos, and of course, photos since your portfolio consists of a good number of this visual craft. The main goal is for your pins to have a place in the search results, and to achieve that, make use of your best art piece, pin it to its appropriate board, and put the most engaging and fitting descriptions. You can also consider creating different pins linked to the same post or archive that will allow you to know the pins that your audience prefers and which pins perform best.
The more visual content, pins, and re-pin you do, the greater are the chances of attracting viewers to your homepage through the links you put in each pin.
Since Pinterest can be your own photo gallery, you must always present your photos well. Photo editing and background removal may be necessary. Tools that can easily create a transparent background will also help you in this workflow; and with the help of Tailwind, if you will be busy enough to handle the task of re-pinning your pins, this feature of Pinterest got you covered.
#4 Watermark your Photos
In this worldwide platform where everyone has free access, watermarks are the only way you can protect your craft. The use of watermarks in your photos provides both advantages and disadvantages. On a negative note, watermarks can be quite a hindrance to the appealing aspects of the visuals you're trying to maintain. But on the positive side, you will be given proper credit for your work plus the additional advertisements to direct the audience to your website.
Good thing, there is already a function on Pinterest where you can edit your pins before they are published. You can add your logo, change its size, and place it where you want them so other Pinterest users will know that you own the image or the products that you've pinned.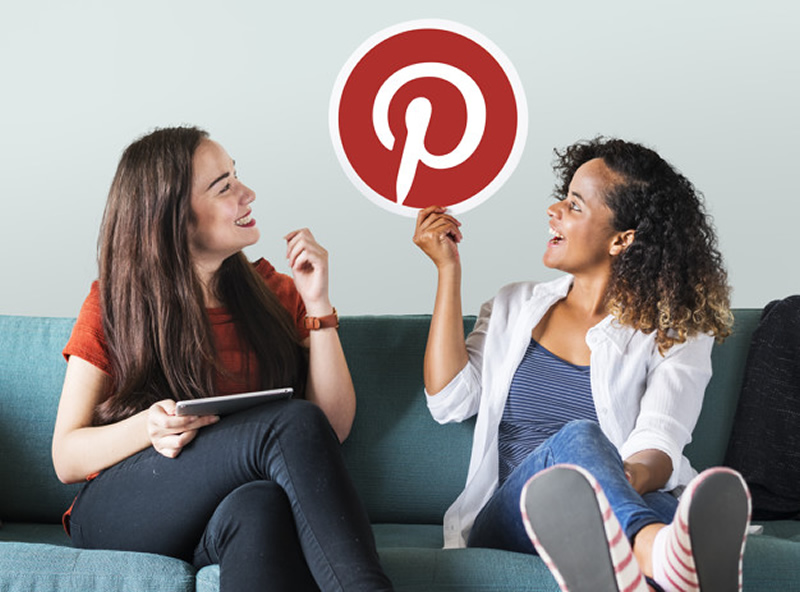 #5 Use the Right Keywords
Your post will never make it to the smart feed, even how great your pins and boards are if you're not using the right keywords and descriptions. Everything on Pinterest starts with that text in the search bar that the people will try to look for before finding the visuals they need. As many and as general as possible, the higher the chances for your pins to get discovered.
Do your share of finding and using the right keywords for your pins. Think like you're in the shoes of your target clients. Words are as powerful as visuals in this platform. And though it only works well in newly created pins, relevant hashtags are also a way to get your pins out there.
#6 Support your SEO effort through Pinterest
How to gain Pinterest followers, do you search for something in the web browser, and the top results include Pinterest boards? It's a question with the obvious answer, definitely, most of the time. Pinterest not only lets you work inside the platform but also outside its zone.
With the right strategy, Pinterest can be a great help to your SEO effort in increasing traffic to your popular Pins and even to your Pinterest page. You don't always have to play right, but you must always play smart because you can still promote your brand by pinning popular content to get your board recognized. Through Pinterest, you can always backup your SEO efforts, a unique approach that produces guaranteed and unbelievable results.
#7 Analyze your Account Performance
Hear what analytics have to say because it is there not as confusion but as overall support. In business, numbers are the first thing to consider to know if you're heading to success or need improvements to grow.
Since you set up a business profile, Pinterest gives you access to analyze and track your account performance through its old or newly launched Dashboard. It provides all the necessary information from audience insights to every data in the profile of your top-performing pins that you must take advantage of and the low-performing ones that need to be removed or improved. It is also beneficial to look into the traffic that Pinterest brings to your websites every time you look at the number of your Pinterest profile.
#8 Take advantage of your Top Performing Pins
Create a board that includes your all-time top-performing pins. Of course, it's necessary to monitor every content in your profile. But having a go-to list will help you save time and effort to skip the regular monitoring of every pin on your boards. You can avoid the monitor-add-monitor-add process and instead focus on adding the top-performing one's base on monthly analytics.
This board can be the best introduction to your crafts for your followers and those first-time onlookers to check out first the best among all of your contents. It is a strategy that you can't do right away from the start since it requires a good amount of engagement but must take note to help you in the future.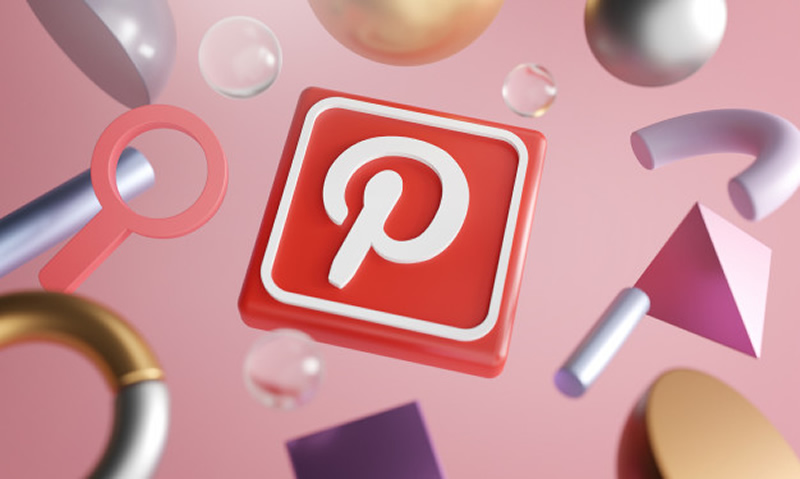 #9 Engage with other Pinterest Users
Just like the other social platforms, following other accounts will always do good for your profile. Don't wait until people notice your account but instead initiate the flow of engagement. You can always explore the platform to search for new ideas, pin the content of other users, and further boost your following by following other users.
Consider giving your new followers tokens of gratitude in the form of special discounts and limited offers. Running contests and giving them some freebies from your service package can also help your profile gain the needed exposure. Regularly make time to show appreciation and always be prepared to answer client inquiries.
#10 Join Group Boards
On Pinterest, you don't need to work alone. You can collaborate with other photographers by joining and also creating Group boards where users with the same niche can work together. But here's the catch, not all Group Boards can bring positive results as some contributors do not provide the necessary contribution that the group needs from them. So, you need to carefully evaluate and find the right boards that will lead you to get a higher pin success rate.
Choose to join an active board with that particular topic that has great relevance to your work with a limited number of contributors. It's best to always prioritize quality over quantity. There are pros and cons to joining group boards, but it's definitely worth the risk.
Your turn…
Online people usually mislabel Pinterest as a social media platform like Facebook, Instagram, Twitter, etc. But technically speaking, Pinterest is a visual search engine driven by interest and discovery. It offers opportunities for photographers to explore new things, find inspirations, and market their business.
Whether the resourceful in you has introduced you to this online platform, after considering first the other digital sites. You finally realized the potential of Pinterest as a great marketing channel. Or you just accidentally found yourself reading this article. Keep going because you're on the right track of unraveling a digital platform with so much potential of providing successful marketing strategies for your photography business that you never thought of before.
Here's to finding more interest on Pinterest. Happy Pinning!
Author's Bio: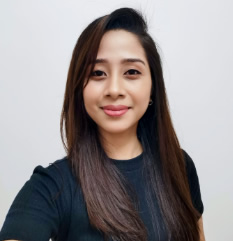 Yen Pedrajas is a digital marketing enthusiast who loves to share and write insightful content about the latest social media trends, marketing strategies, actionable tips and ideas. You can read her writings at Medium.
She is currently the Lead Editor of Removal.AI, an emerging image background removal online powered by AI technology to automatically make transparent background from images. It also comes with a basic free photo editor to create graphic design much easier.
---
Our Related Articles