Photographing pets is a rather challenging and rewarding task. It is truly a delight to capture pets in the frame. We all love pets and they have become an integral part of most of our families. Playing with the pets, taking care of them, going out for long walks with them, or just simply being in their presence gives us immense pleasure. If we could capture all these beautiful moments in our digital camera, we can cherish them for a lifetime.

10 Tips and Advice of Pets Photography
Before you set out to photograph pets, there are certain simple things to be remembered. Here are some essential tips and advice for the newbie:
#1 Select a comfortable place for the pet:
When you are photographing pets, you should ensure that the pet is at ease. He should feel comfortable in the surroundings. This is the first step to ensure you get some truly amazing photos.
---
#2 Select a simple background:
The background is important. Keep the background simple with no clutter and no unwanted distractions. Moreover, this way, the image of the pet will be highlighted rather than the background.
---
#3 Come to their eye level:
Most pets are relatively small when compared to us. Hence, if we stand and try to capture the pet, it might look like a small thing inside a frame. To add a personal touch, get down and shoot at their eye level, either lie down on your belly or sit on your knees. This way you would definitely get a better picture.
---
#4 Zoom your camera lens and capture a close up:
Pets are mostly small and may easily get lost in the photo. It is good to use the zoom and take a close up of the pet. Attract their attention by calling out their names or just make some noise to get their attention.
---
#5 Avoid using flash:
Pets very easily get distracted because of the flash. Hence, it is better to avoid using it. Flash may also cause red-eye, a phenomenon that is quite common when we photograph human beings too. Make the best use of natural lighting. Go out and shoot or open the windows and let the natural light come in.
---
#6 Capture the pet with its owner for truly intimate pictures:
Portraits of the pets are nice but at times it would be good to capture the pets along with their owners.
---
#7 Include the pet's toys too:
Pets love playing with their toys. When you photograph the little guys with their toys, it will add a playful mood to the photo. Try holding their toys near the camera, when the pet tries to reach it, you can click.
---
#8 Capture them unaware:
Capture them when they are unaware and get a natural photo. Not that otherwise, they pose for you!
---
#9 Keep the focus on the eye:
Eyes let you reach the soul. Focusing on the eyes of the pet will reveal the emotions hidden inside. Try taking photographs when the pet is in a sleepy mood or just woken up from sleep. These will give a different feel to the picture.
---
#10 Avoid direct sunlight:
It might wash out the details and colors.
---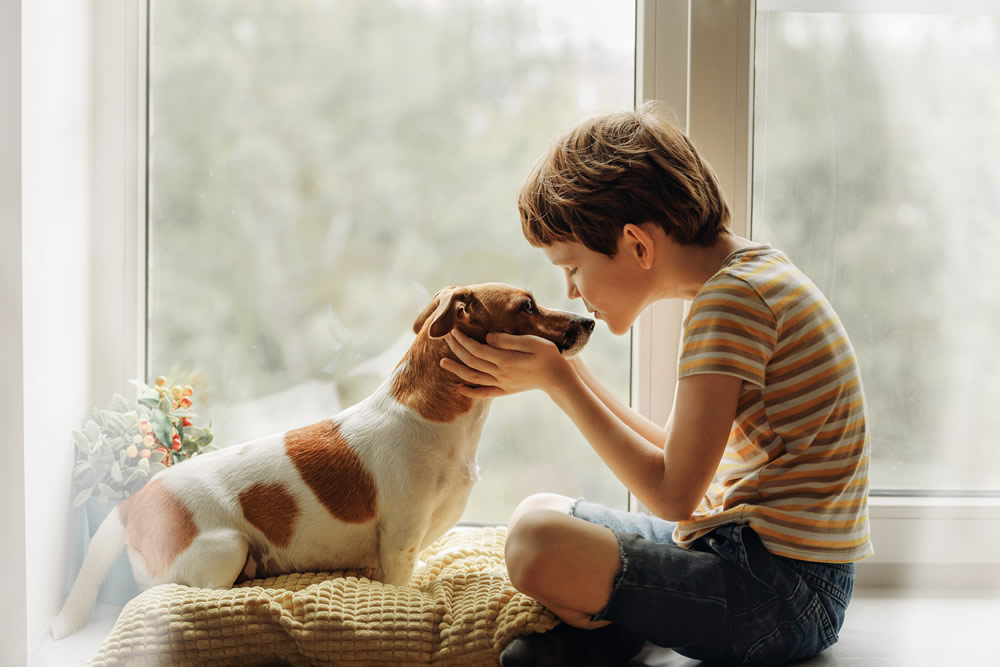 Apart from these tips, the most important factor is patience. You will have to be patient to get those best shots. Wait for the right moment and click several times to get the perfect picture.
Pets Photography Video Tips and Tutorials
---
Related Articles