The average hourly wage for photographers in the US is $14.37, with some photographers earning salaries ranging from $7.25 to $41.55 per hour, according to Indeed. A career as a photographer can be rewarding regardless of the niche you choose. Of course, you'll need natural talent and years of experience to stand out as a landscape, events, wildlife, or sports photographer. But, that's not all it takes to set up a successful and profitable photography business.
Like any other business owner, you must focus on budgeting. A budget helps you determine how much you should invest in new opportunities. It also enables you to know what good conversion for stepping up your photography ad marketing game is and what's an excellent profit margin for your business. So, if you're looking to set up a lucrative photography business, here are essentials you must budget for.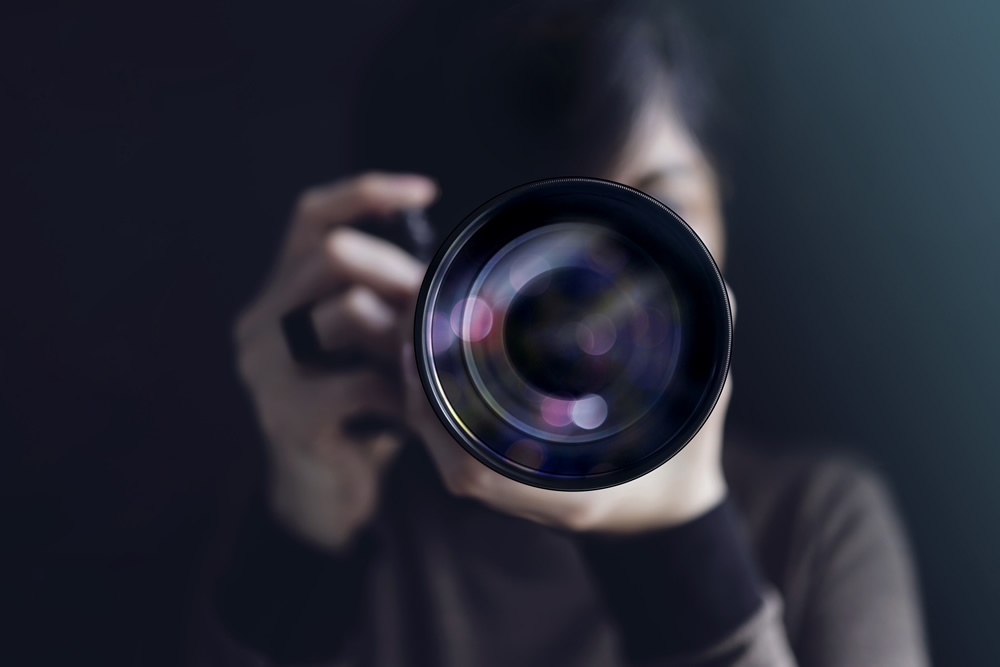 #1 Obtain Business License Fee
Before you can open a photography studio, most states require you to obtain a license. Licensing your photography business comes with a lot of perks like increased credibility and legal protection. Remember, there are different types of business licenses and permits you'll need. So make sure to research how much they'll cost in your area because license fees vary from one state to another. And then factor in the total amount in the business financial plan.
#2 Understand the Cost of Rent
Unless you're setting up a home-based studio, you'll probably be spending a large chunk of your startup capital renting a facility. Therefore, be sure to budget for rent when planning your photography business. When you have a financial plan, it's easy to determine how much space you can afford to set up a studio. You'll also know how much you should set aside every month for must-have utilities like water and electricity.
#3 Equipment and Tools
Investing in reliable photography equipment should be a top priority if you want to succeed. That's because low standard gear creates low-quality images that don't sell. Additionally, low-quality cameras often break, meaning you'll be spending a lot of money on repairs and replacements. To avoid expensive repairs and other unnecessary expenses, consider budgeting for two reliable DSLR cameras at the very least.
When budgeting for cameras, choose one that guarantees high-quality portraits. Your second camera should have features that capture quality images at events and outdoor spaces. You should also budget for other items like lenses, tripod stands, a computer, printer, and photo editing software.
#4 Invest in Business Insurance
According to Cerity, purchasing insurance gives you the peace of mind needed to focus on growing your business. By obtaining insurance, you protect your business from potential risks. So, you don't have to worry about customer lawsuits or financial implications in case of property or equipment damage. Besides, some clients, especially wedding venues, require insurance for you to take photoshoots on their property.
Luckily, there are different types of business insurance you can purchase. Depending on your budget and unique business needs, you may choose general liability, commercial auto coverage, property, and equipment insurance. Take time to review available plans and add the essential ones in your budget.
#5 Know Your Taxes
As an entrepreneur, you don't want to fall behind tax payment. Failure to pay taxes results in high penalties, which end up hurting your profits. Accounting for monthly income taxes in your budget is the best thing you can do to ensure you pay tax on time. For example, you can set aside $500 or $1,000 for tax every month, based on your current profit margins.
Given that most business owners have a hard time calculating taxes, it would be ideal to hire a financial expert. However, for a startup, it might not be a viable option due to limited funding. In that case, have a budget for bookkeeping software. With the right accounting software in place, you will stay on top of your business' financial health and avoid tax fines.
#6 Enhance Marketing Strategy
Your ultimate goal as a professional photographer is to attract many clients to boost sales. You can achieve the best results if you set aside funds for a marketing campaign. Your budget should account for social media ads, email newsletters, and print advertisements.
While it might seem difficult at first, creating a marketing budget for your business is straightforward once you have a realistic goal in mind. Next, create a marketing campaign calendar per year. Then establish a budget for every monthly and quarterly campaign.
Knowing what to budget for when setting up a photography business is vital for success. Budgeting gives you a clear picture of how much you need to invest in your venture. It also gives you full control of the cash flow and helps you determine your return on investment.
---
Our Related Articles