Such classy elegance in compositions and exceptional light with elements of nature. Meet this Indian photographer Nithya Radhakrishnan who loves to shoot such artistic simple yet very dreamy flora photographs.
Three things I love about her photography:
First and foremost those subtle post-processing which are the heart and soul of these photographs.
Top notch flora photographs with spectacular light.
Richness and presentation, be it the bokeh's or the colors or the composition. This is certainly high class stuff.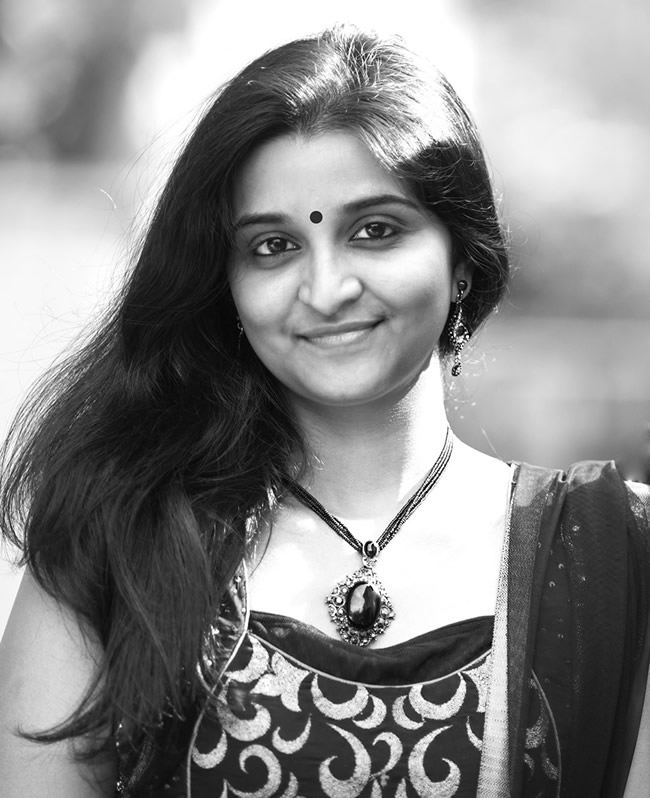 Could you please introduce yourself?
I am Nithya Radhakrishnan. A dreamer. Lover of all things aesthetic. I am constantly exploring avenues to translate those dreams into art. I traversed through singing, painting, crafting, and one fine day found my calling in flora photography. Flowers are perfect. Shooting them is like sheer meditation. I allow myself to be enamored by them and the resulting photographs are dreamy, angelic, and poetic. I like to think that I am acting as a messenger of nature, bringing to the audience its unparalleled creations.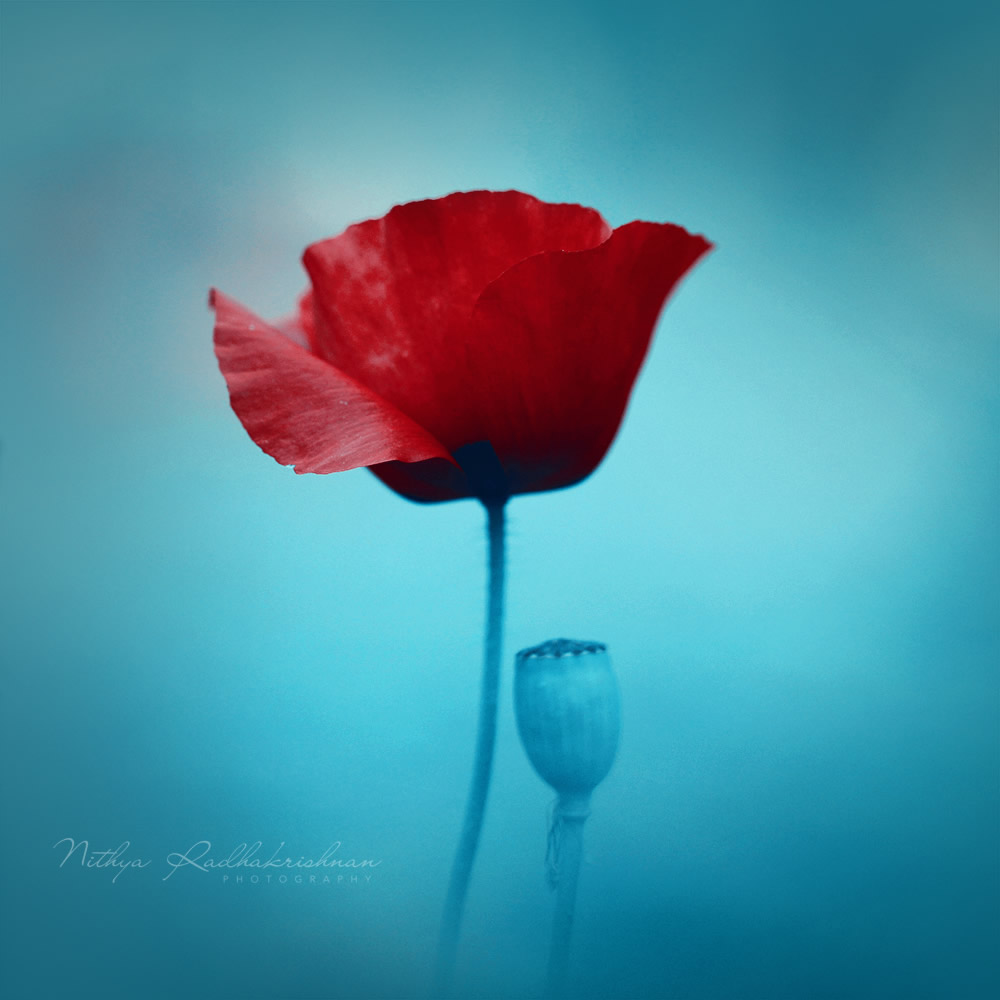 How did Photography change your world?
Initially, it was all about adapting to the craft and the machine; more than the possibilities it was their limitations I was interested in. Because my language was so personal to me I had to take some effort to teach that to my camera. Once we were both fluent and comfortable, we just had to sit and observe the world. That was when I decided to take this a little deeper and closer to everything around me. The closer I explored, the closer I came to myself. The shutter simply opened me into the world – it gave me my much needed wings; it took me so close to the exact little emotion that I was longing to express.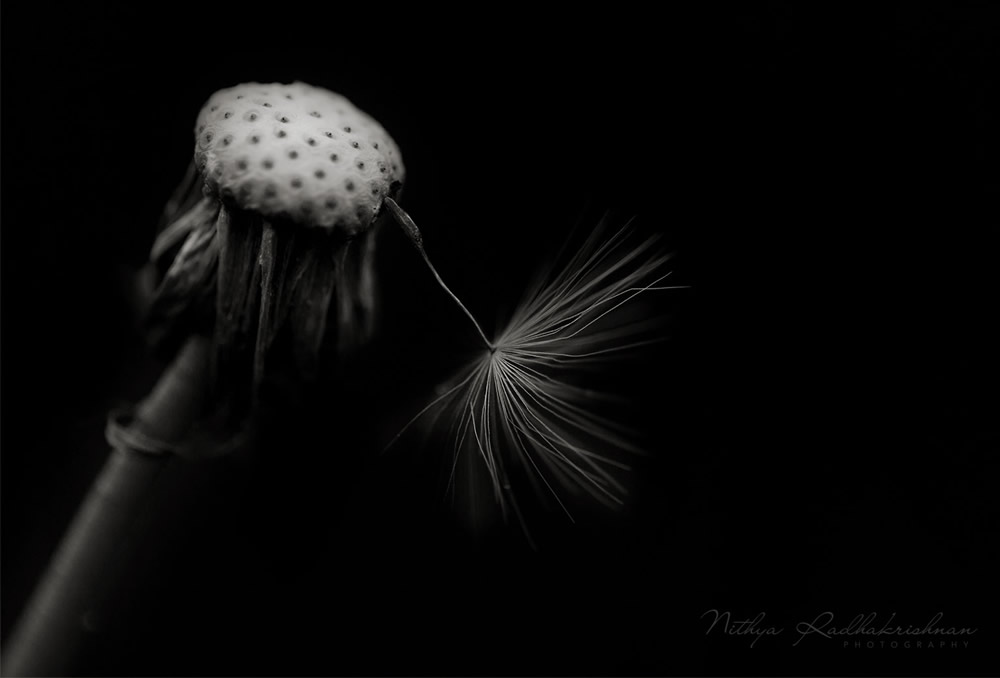 When did you get fascinated by nature photography?
Nature has always been a part of my life. Having born to parents who were both Botanists, I picked up an interest in Botany, plants and flowers from a very young age. As a child, I accompanied them for plant collection tours and started learning botanical names of plants and flowers. I was able to identify plants by their binomials right from 3 years of age. I grew up listening to botanical stories. I owe my flair and attachment to nature and plants to those wonderful years. So my first memory of childhood starts with plants – they were my toys and playmates. A house filled with the scent of herbariums is where I grew up. For us, plants were part of every conversation. They were family.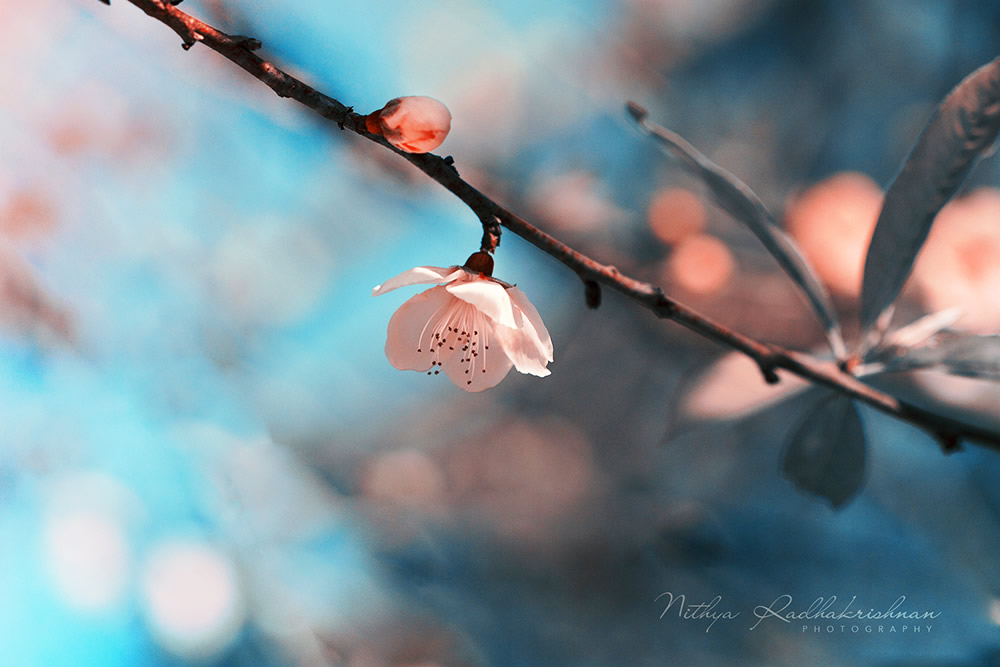 Your Pictures are very surreal and stands between Fine art and Photography. Could you please explain?
As I said, I took up photography as a medium to translate and document dreams so that they are identifiable to everyone. I quote Frida Kahlo: "I never paint dreams or nightmares. I paint my own reality." I strive to bring into my frames the way I envision and experience my eternal love affair with flowers. I befriend my flora subjects, spend time with them (hours together), admiring their petals, buds, and every part. The flowers then reveal themselves to me. I compose my photographs in such a way that the standout part of that flower just pops out. Like it just burst out from a cloud of colors. Combined with technique and processing, my flowers thus look surreal.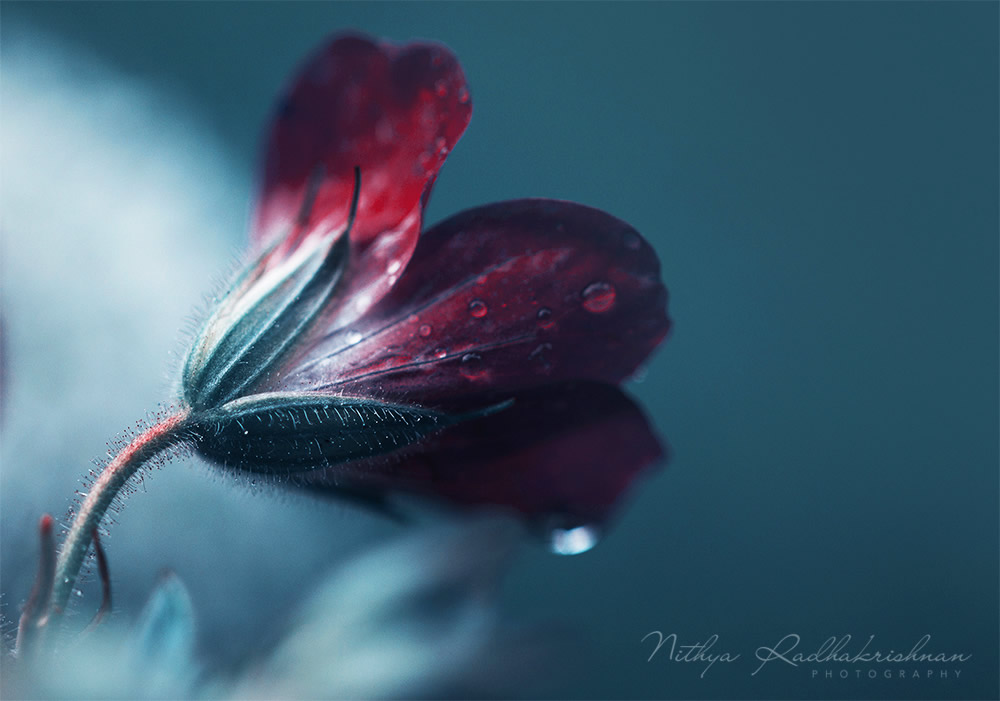 Your favorite photographers?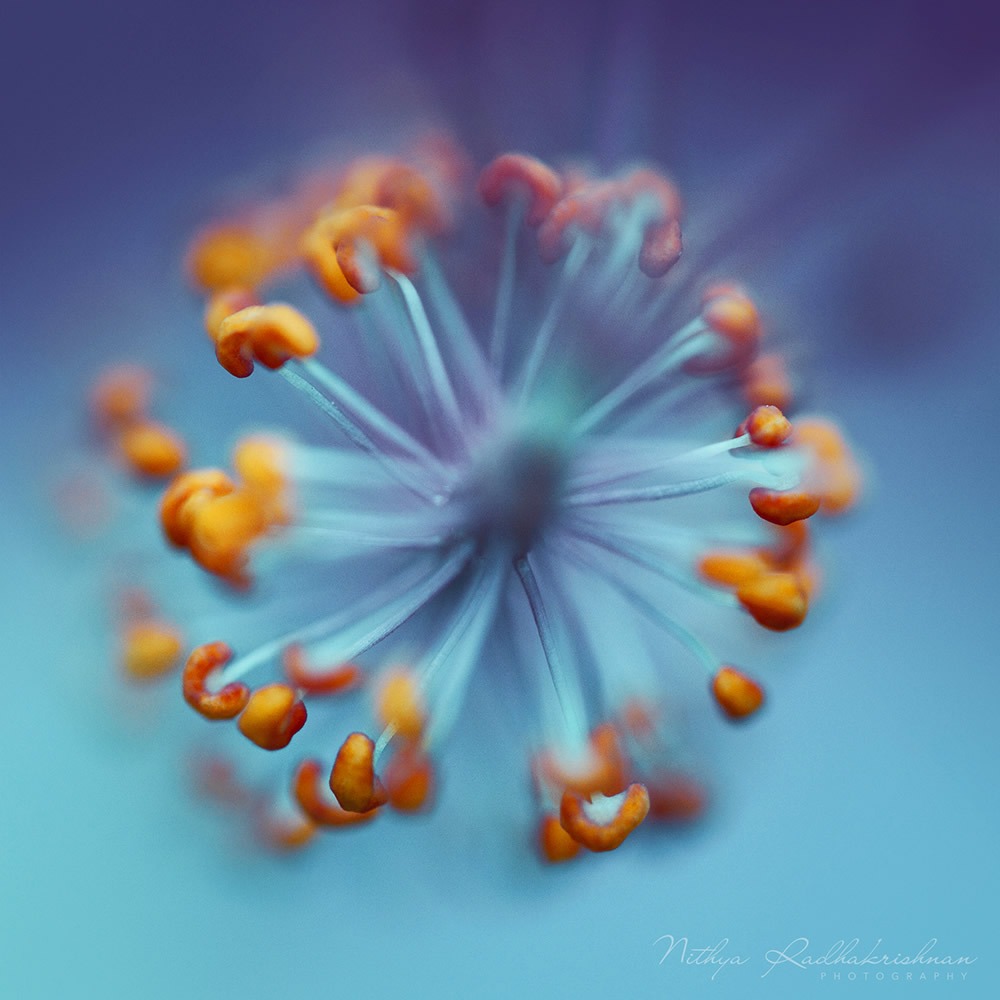 Your Gear?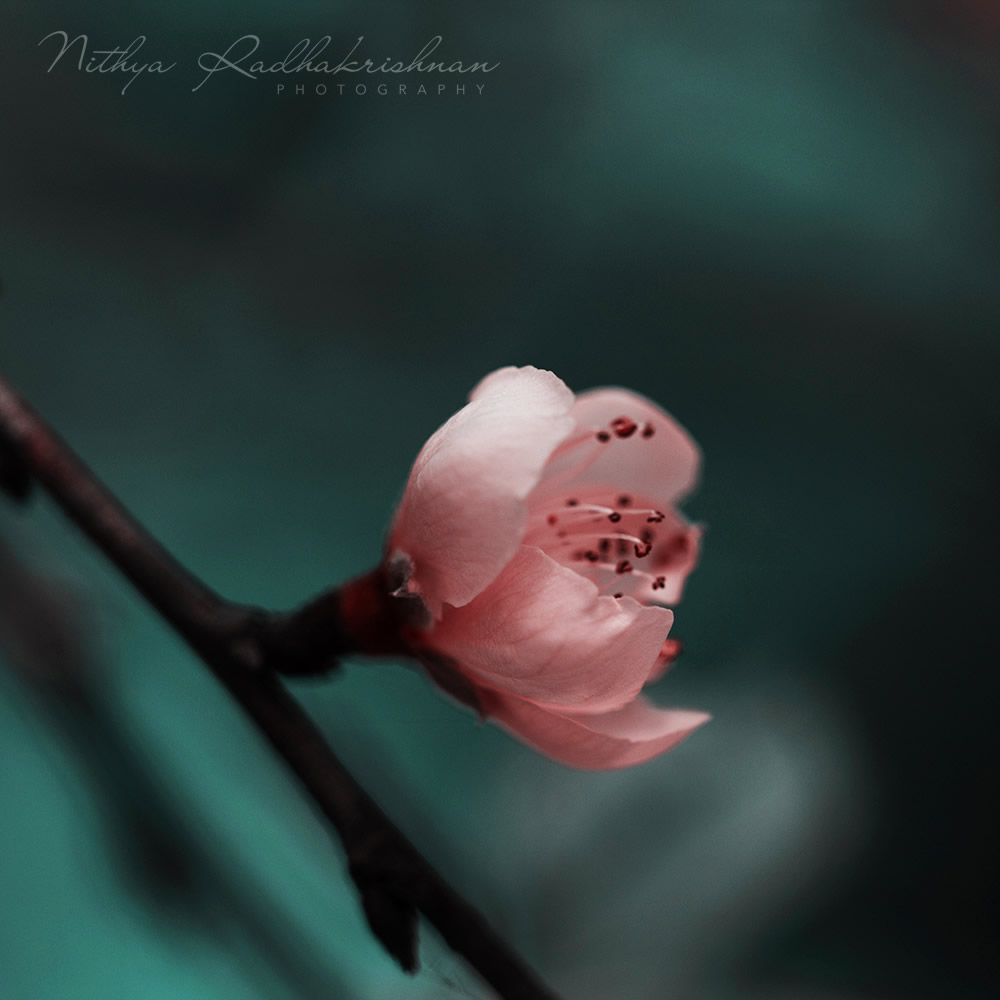 Few words on your Processing techniques?
Photoshop is my playground when it comes to post processing. I spend a lot of time processing my images. I change the tones, work on the adjustment layers, blending modes to give my images a very surreal effect. It easily takes about 15–30 minutes to process a picture. But I don't think there is any standard template or presets that I follow as each flower is so different from other and has an innate beauty. And my processing style depends on the subject and its colors. I try to bring in a color scheme that's very striking and vibrant and which can bring to life the whimsical beauty of the floral world.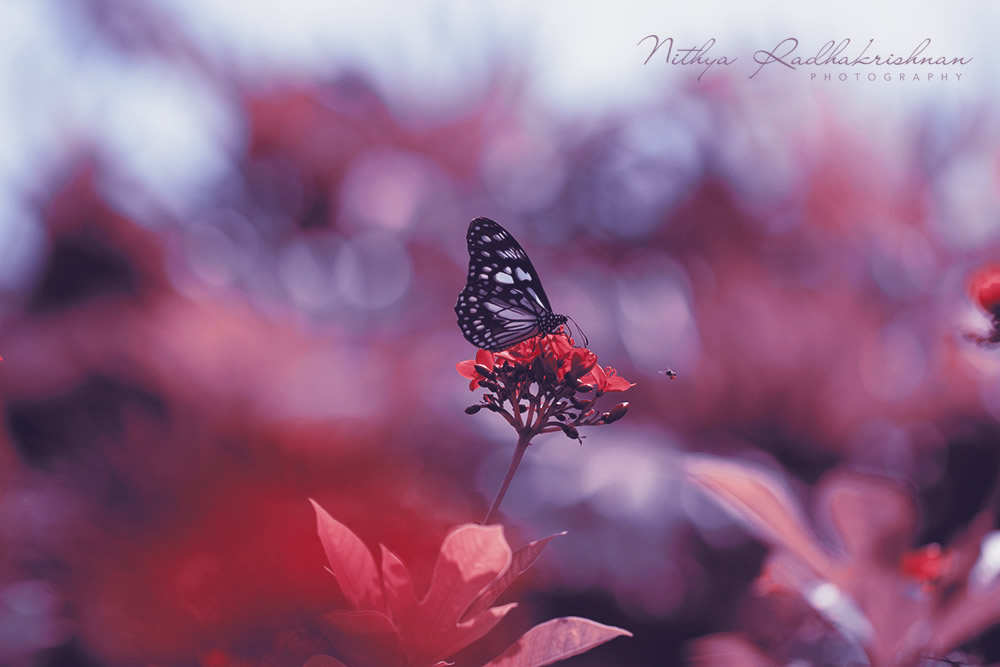 Apart from flowers, what are the other subjects you like to shoot?
I have keen interest in food art and "IngredientTales" is one such project of mine. It showcases abstract, whimsical, and artistic creations unifying minimalistic equipment, basic lighting, and humble fruits and vegetables. My photographic vision and imagination aims to present the stunning possibilities of light when it magically travels through the rich texture, pattern, and innate beauty of fruits, vegetables, and select spices.
Thus, pomegranates transform into blood vessels. Strawberry slices become tulips. A host of veggies adorn the "vegan land", complete with a meadow, house, and fence. This series presents "edible art" and makes the audience an essential "ingredient" in its multifarious "tales" – the excitement in spotting each ingredient, running one's eyes through the creative arrangement, and finally taking in the whole piece with a sense of fulfillment.
This project was also selected to be part of the Chennai Weekend Clickers Annual Photo Exhibition in 2015.
For Nithya, what does it take to make a good picture?
A good picture is anything that flutters an emotion. One that can alter the stability. One which lets viewers walk into the frame, and sometimes walk beyond the frame. May be give them wings. May be let the waves of the ocean caress their feet in the comforts of their living room. May be switch off the whole world around them and leave them floating in a bubble. More than technicalities, "good" for me is anything that can hold my hand gently and walk with me a few steps.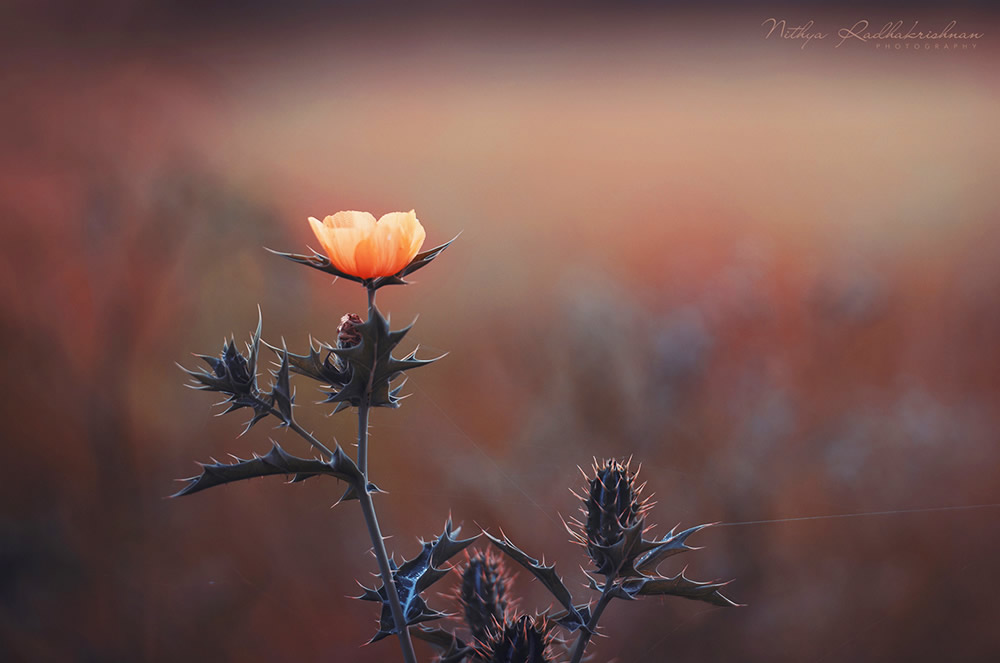 What's your personal motto?
"I have no special talent, I am only passionately curious" – Albert Einstein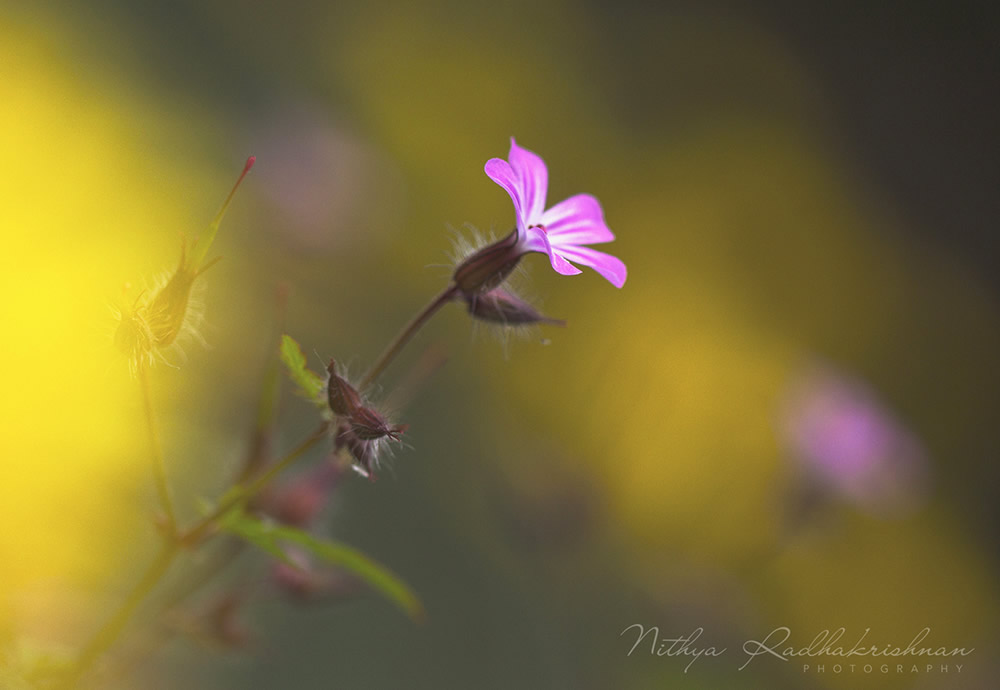 Who is your real life hero?
My Mom and Dad are my real-life heroes. Both of them are super talented and I am gifted to have them as my parents. As a tribute to my artist-photographer father, I have just begun my dream photography project "Chasing Appa's Flowers". I intend to photograph in my own way the flowers he painted at the bottom of every letter he wrote to my mother during their 7-year courtship (1974–1981). I hope to exhibit my photographs from the project alongside his paintings and show to the world the power of love and art.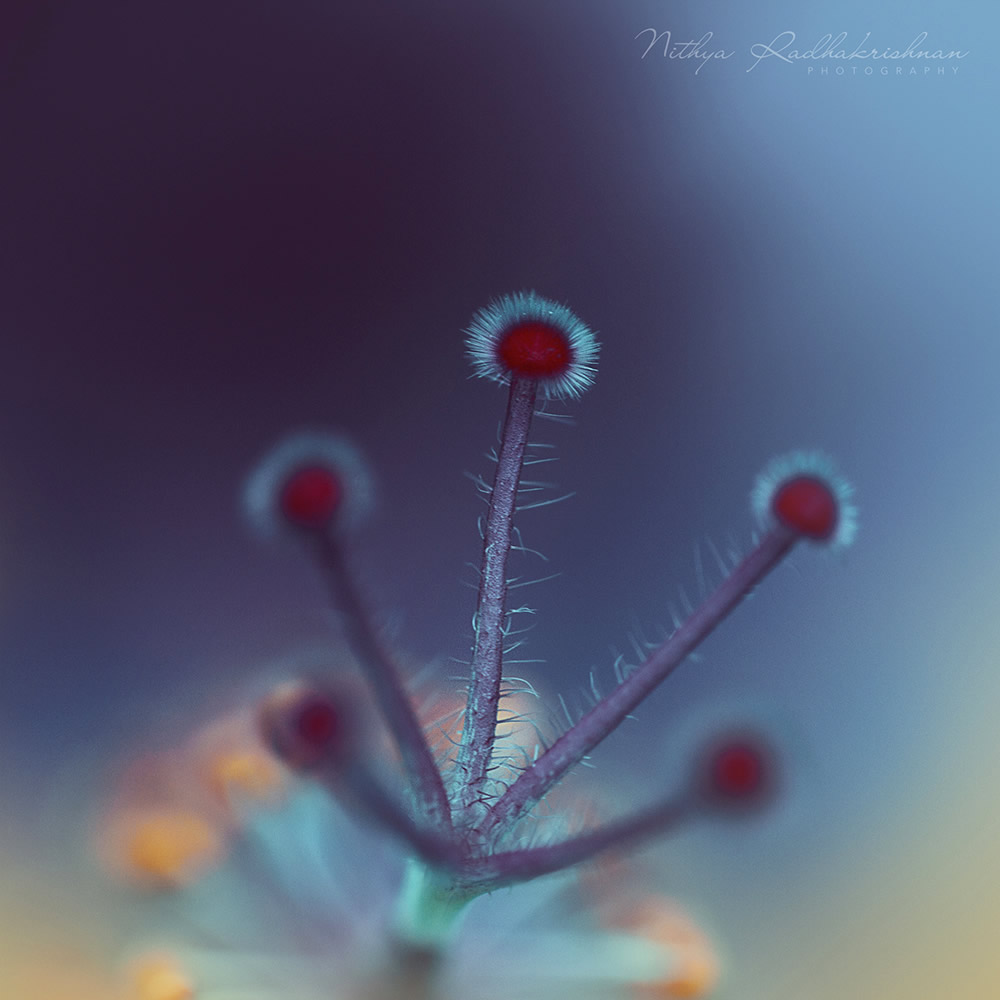 Apart from photography tell me about your hobbies and interests?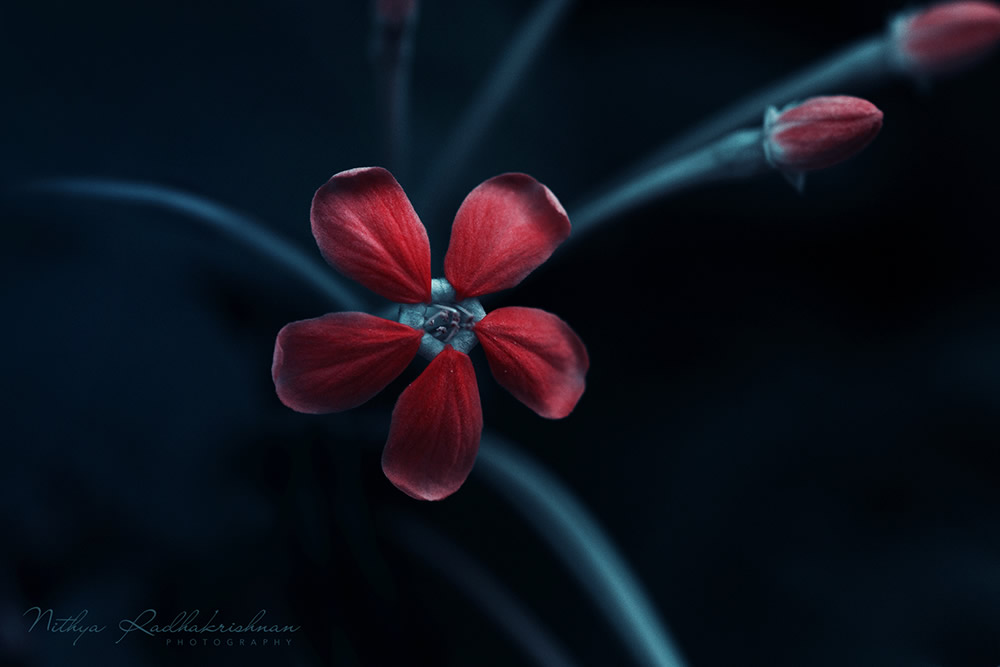 Your advice for our readers and aspiring talents?
Passion. Patience. Perseverance.
Wait a second. Keeping on walking can take you farthest, but the moment when you stop and look around may be the moment when the damsel fly is just about to take off…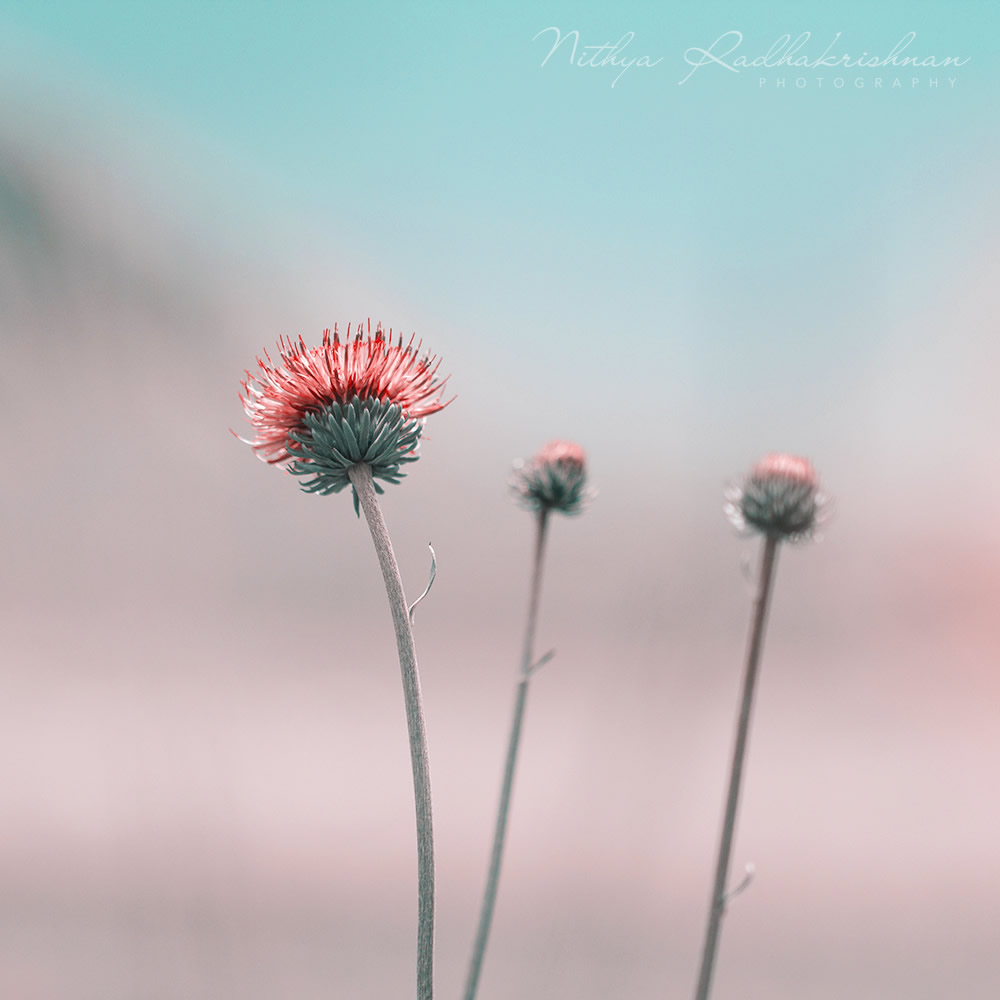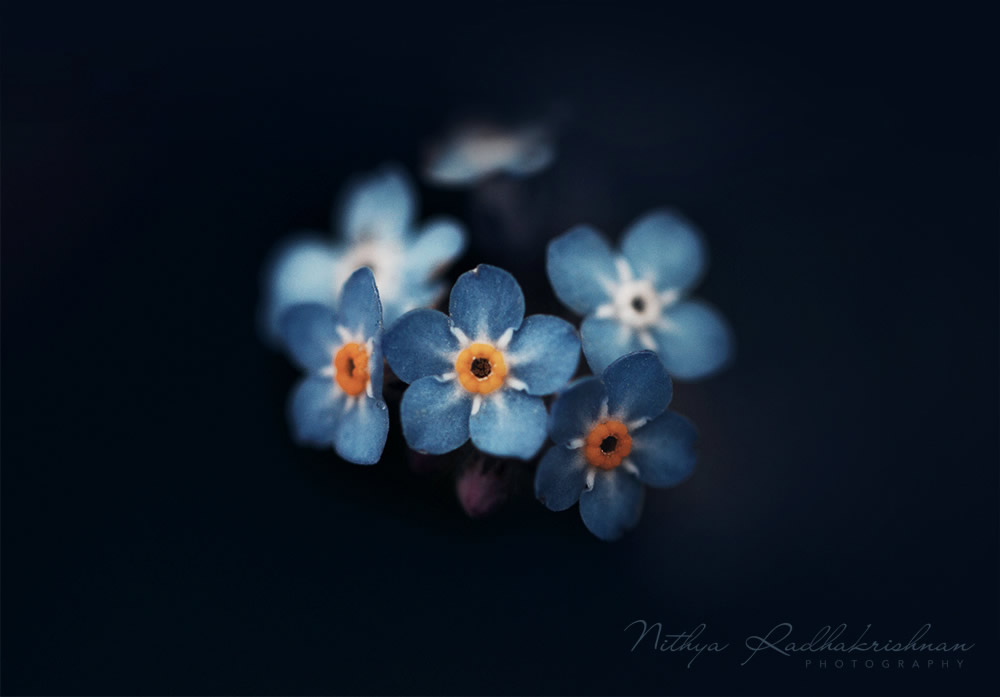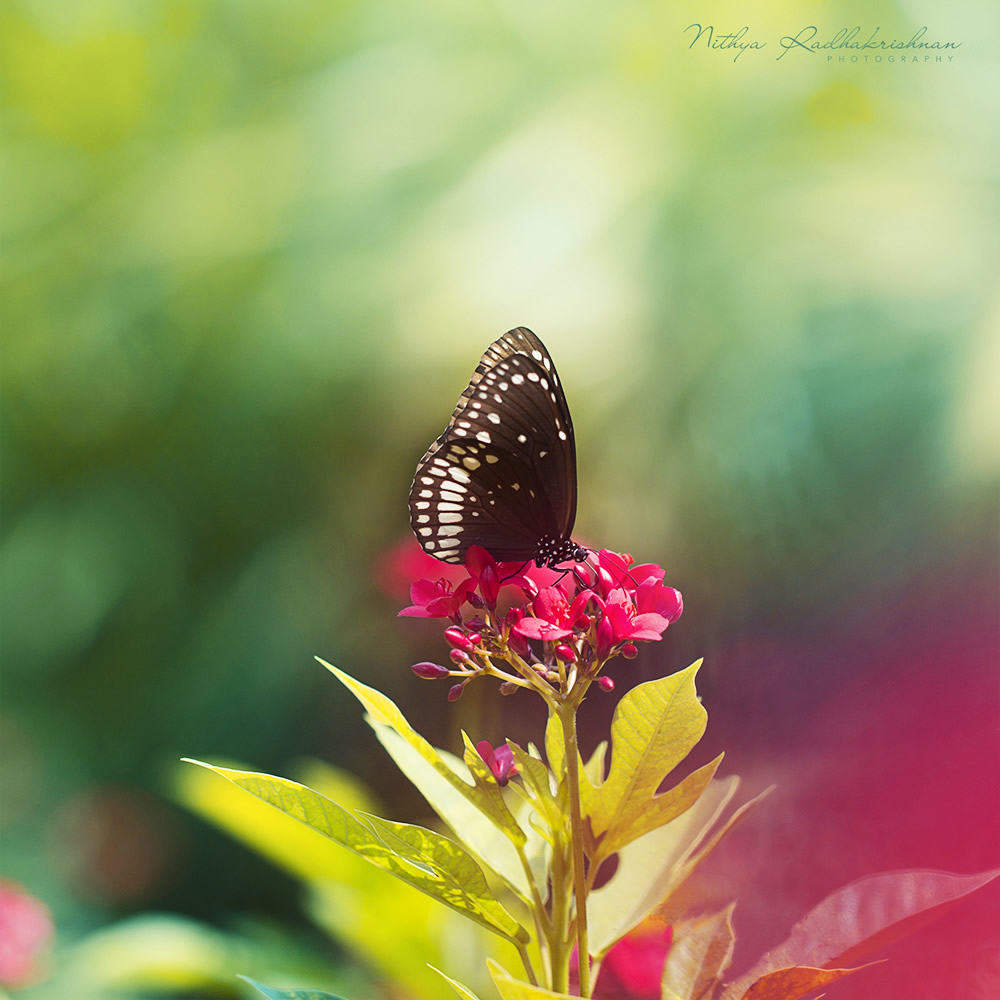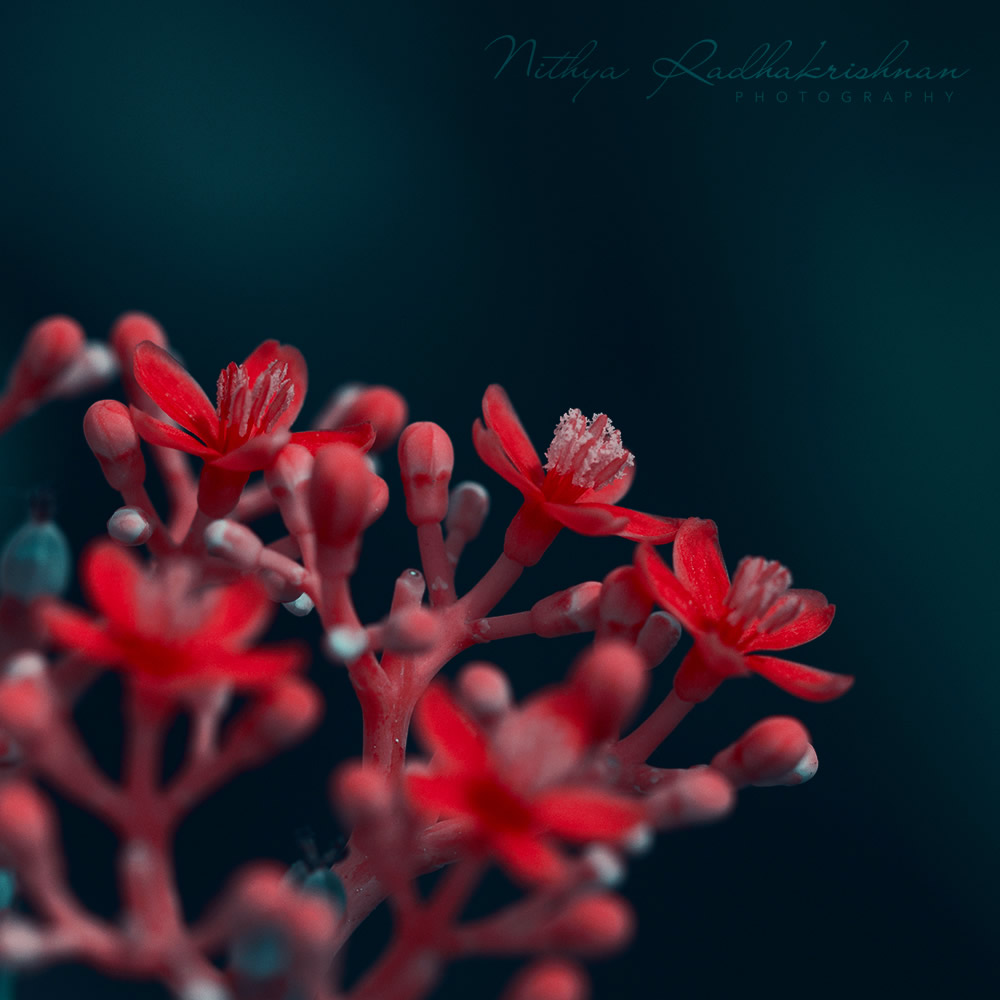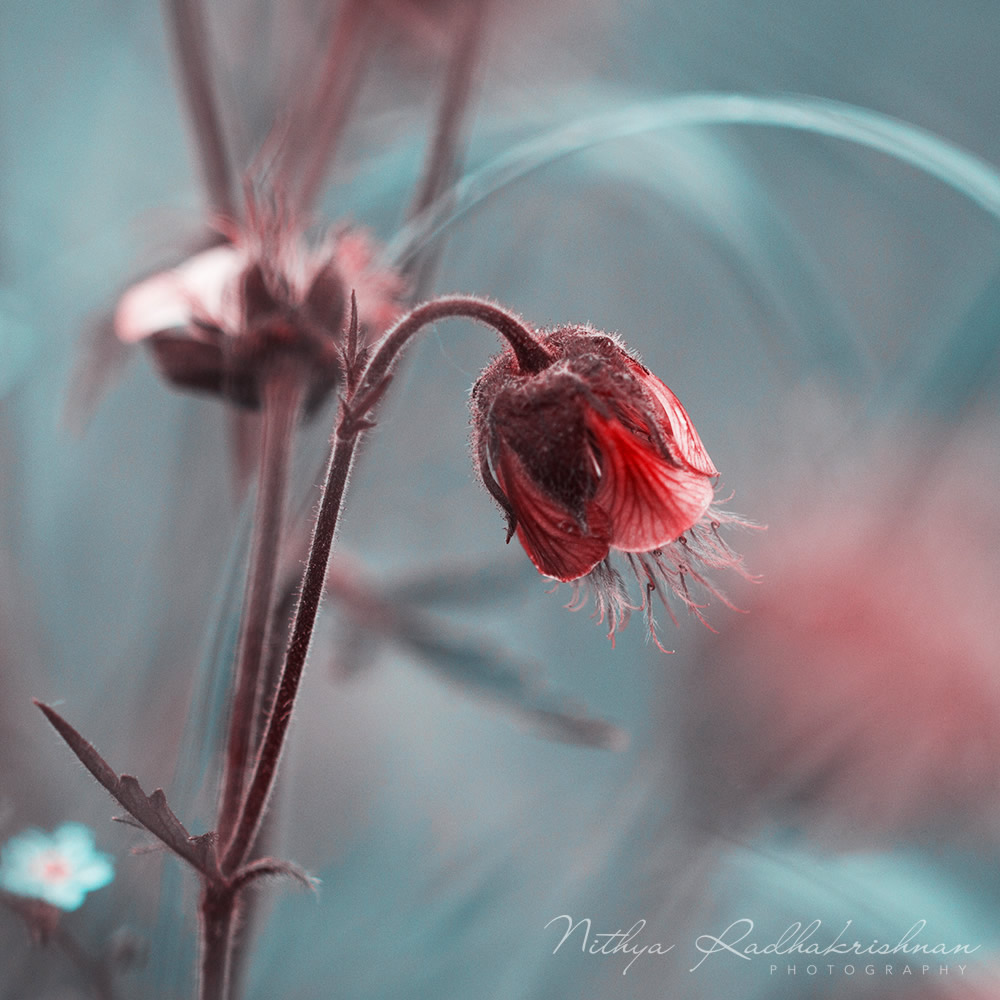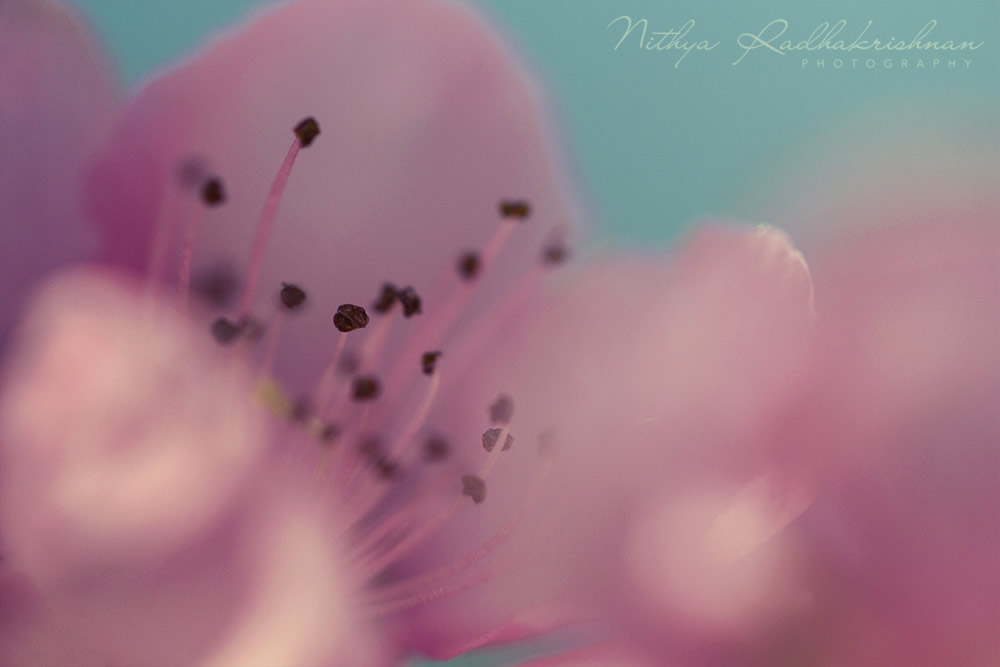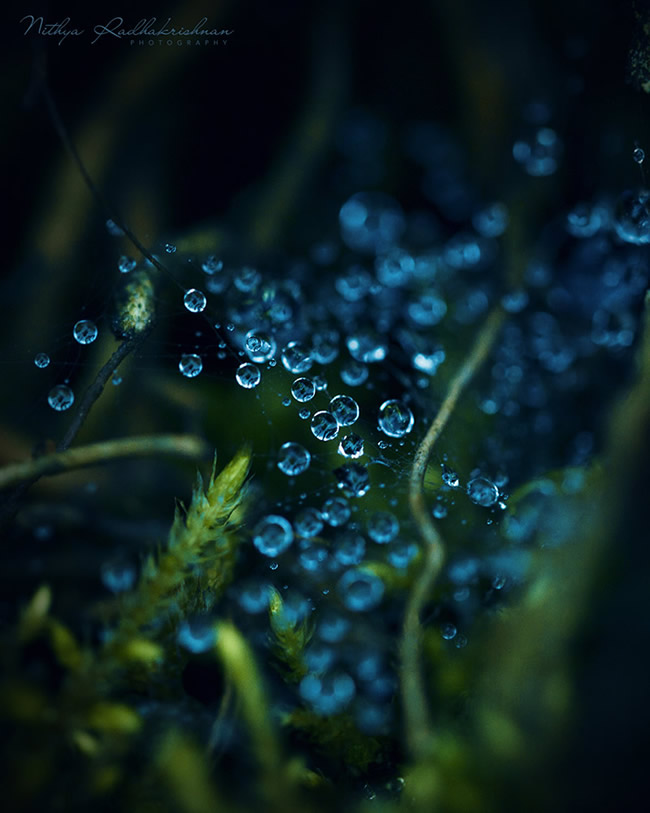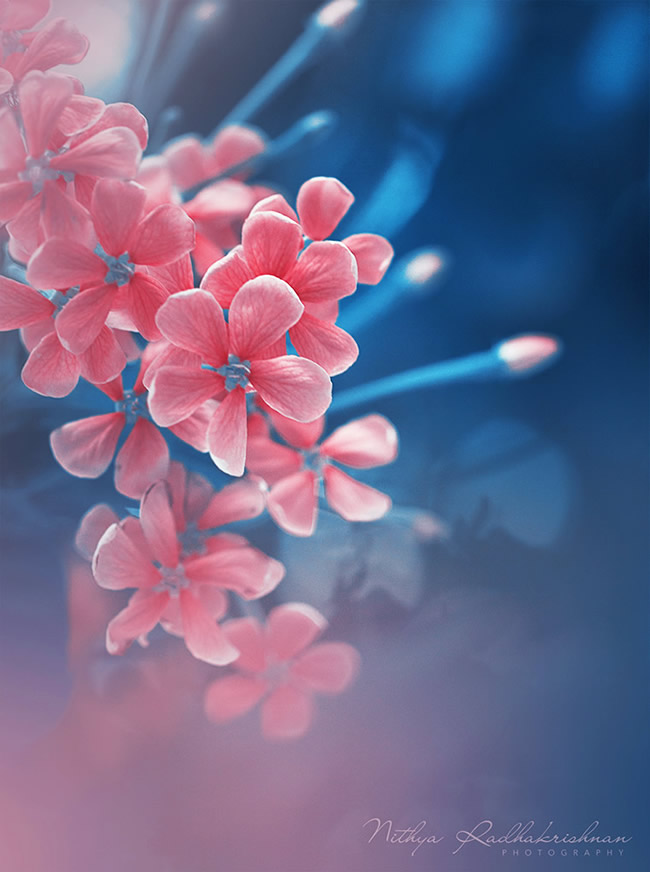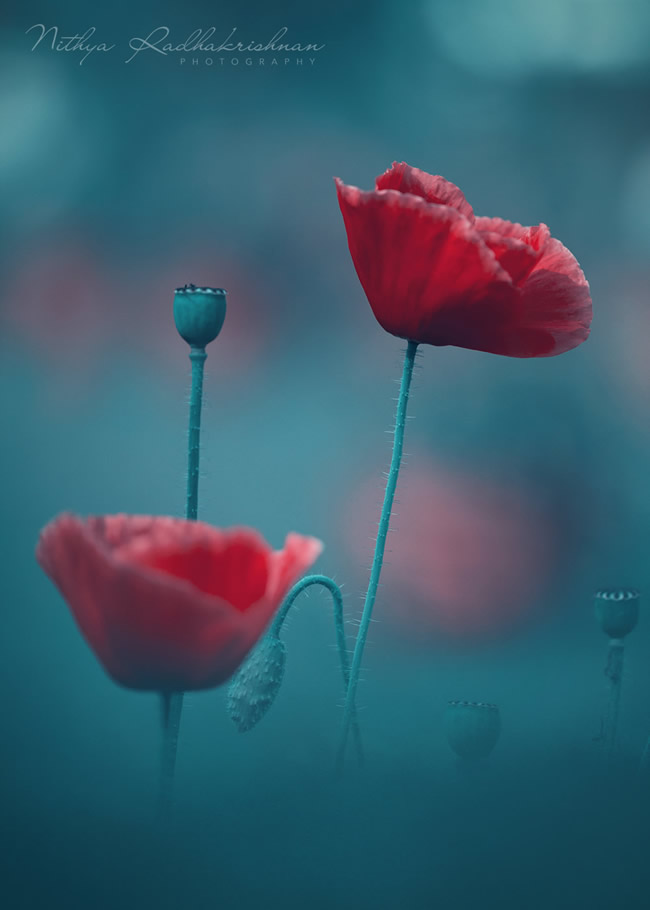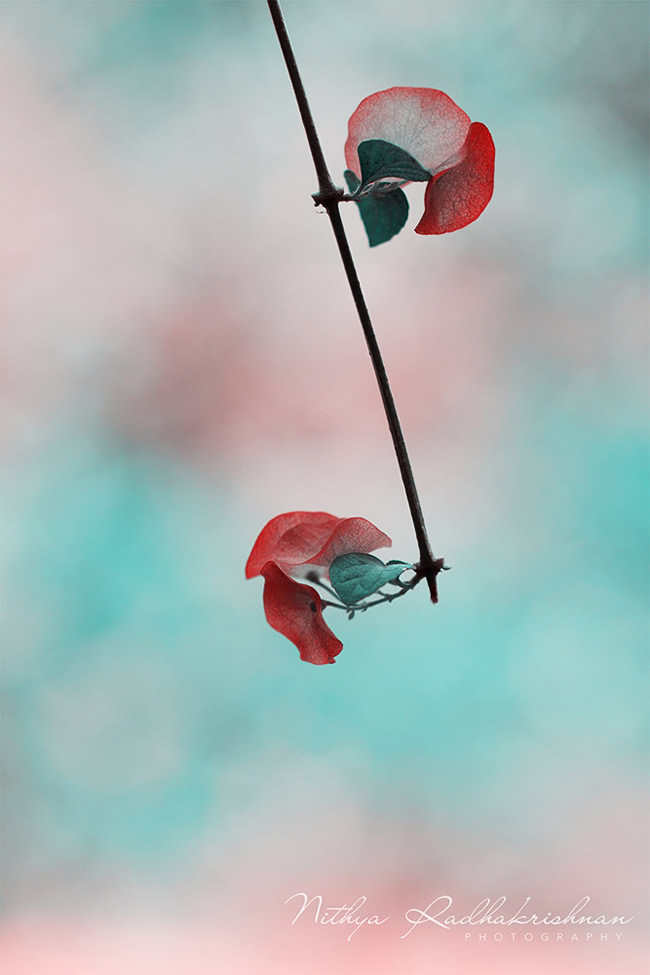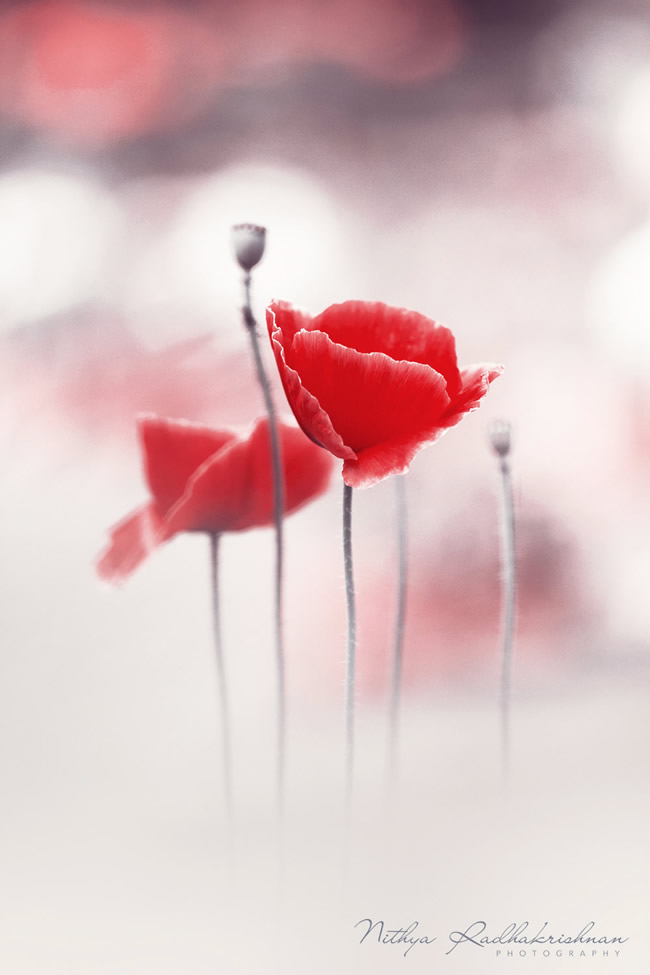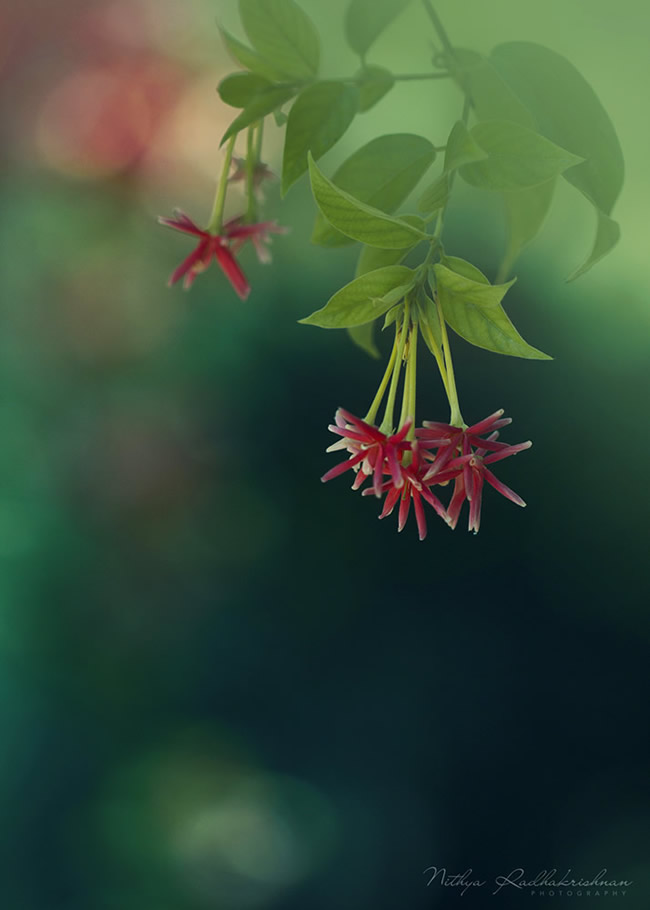 You can find Nithya Radhakrishnan on the Web:
Copyrights:
All the pictures in this post are copyrighted Nithya Radhakrishnan. Their reproduction, even in part, is forbidden without the explicit approval of the rightful owners.