Wasiczek Magdalena, was born 20/06/1973 in Trzebinia, POLAND. A graduate of Ukrainian Philology at the Jagiellonian University in Cracow. Pursues her artistic interests in the area of nature photography, macro photography, and creating original paintings of the natural world. In this area, she worked out her own poetic and majestic style.
In a short time, she became an influential figure, emerging new trends in macro photography. She presented her work on several solo and group exhibitions in Poland and abroad (United Kingdom, Russia, Germany).
She has received many recognitions and won many awards in photographic competitions in Poland and abroad, including competitions under the auspices of international organizations, FIAP and PSA.
She has also published her works in several photographic magazines, such as: Digital Foto-Video, Foto-Kurier, Digital Camera in UK and Poland, Amateur Photographer, Nature's Best Photographer( USA), MIDA Poland, "Photographer" (Russian and Ukrainian edition), Camerapixo as well as in many other magazines, calendars and albums, such as the International Garden Photographer, Better Plant, and Garden Photography, Garden Design Magazine ( USA), Photobook 2010 of 1x.com: In Pursuit of the Sublime 2010 and Beyond 2011, Nature's Best Photography 2010 and 2011 ( USA),Best of Photography 2010and 2011 in Photographer's Forum Magazine( USA), Vogue Italy.
In 2012 she won the title of International Garden Photography Of The Year.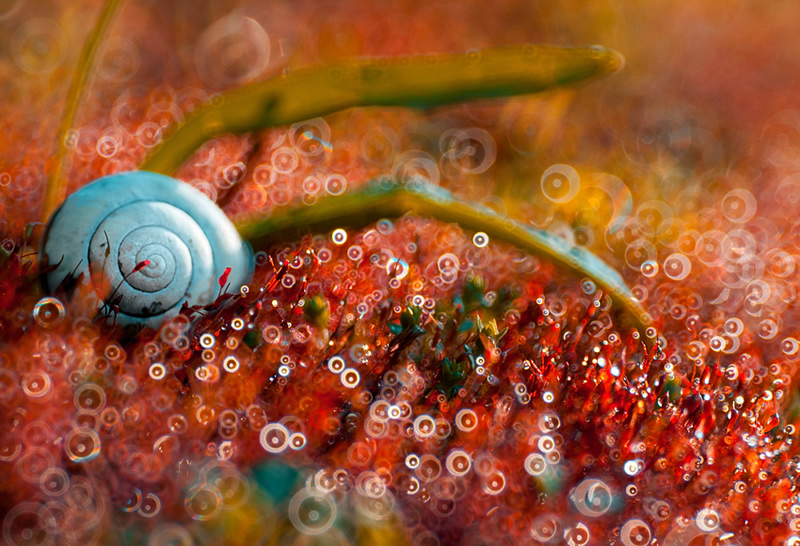 How did you choose nature photography?
Photography raising awareness to the beauty of nature to me, I've learned to see things invisible, to enjoy a million small details, which previously did not pay attention. First of all, it became my way of life and the cure for all evils. I do not know who or why, what strength created the world that surrounds us. I know that it is an unusual and fascinating in every smallest detail that is a miracle.
Your Pictures are very surreal and stands between Fine-art & Photography. could you please explain?
My way of looking at the world, and then the shooting stemmed from a painting fascination. Before I began photographing, I liked to draw, paint, then I changed just a tool, instead of brushes and pencils. I began to use the lenses and I have learned to use their optical properties to achieve the desired effects. But, I am not a very "technical" and my photos are not "technical" because photography for me is not just only glass and eye is also feeling and faith. I guess it is not my priority showing the world exactly the way it is. There are many other photographers who do it better than me.
I want the audience to present my vision of the world, this idyllic paradise of fairy tales. I hope that looking at my pictures, for a while, wake up a child inside of them because the world in the eyes of children is always more colorful, fascinating, mysterious, and full of surprises.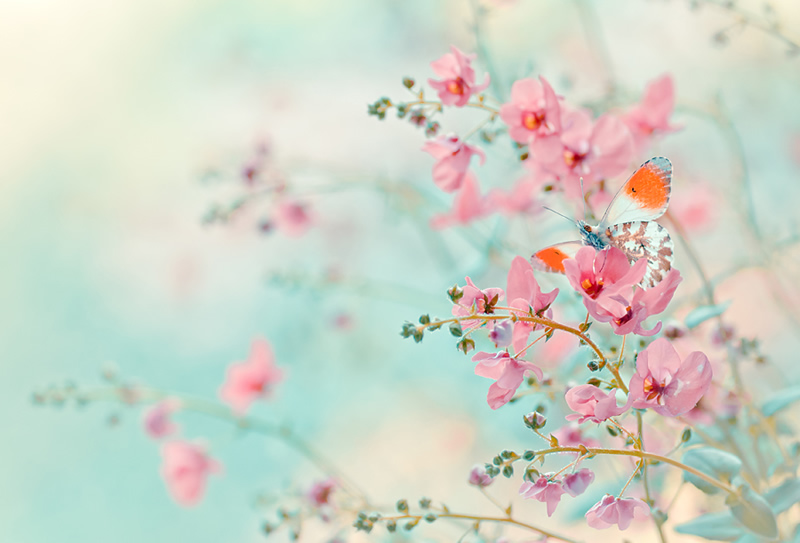 Your Gear and a few words on your Processing techniques?
Sometimes I read and watch the backstage pictures of different nature and macro photographers. Also when talking with friends in Poland, I am fascinated with how much hardware they have!
Especially such things as: all the tripods, lights, triggers, handles a number of modifiers, etc! It is amazing … I am fascinated with the technical approach and at the same time … scared. I admire them for the achieved results, but … it's not for me … I try not to take too much equipment with me such as too many lenses, because then I'm losing more time to change them and do fewer photos. Usually, I am carrying my Nikon D300 with one lens, for example Tamron 90 and a spare one M42, intermediate rings, Raynox DCR250, a small folded, triangular blend. That's all I can fit in the pockets of my military type pants. I do not use a tripod, because it limits me very much while composing shots. That sometimes influences the sharpness in the pictures, but it just is not the most important factor in my photos:)
I have a personal collection of old Russian and German lenses, and I enjoy testing them especially in terms of its individual vividness, interesting bokeh and their technical imperfections are a potential for me to discover. Of course, many of these effects can now be achieved using Photoshop, but to me this style of work gives more opportunity to have fun and play with lenses and it creates the element of surprise and … natural uniqueness.
Perfect time for shooting photos is definitely either morning or sunset. However by nature I am an owl, not a lark, so for me perfect time it is mostly from late afternoon until sunset. However, I am aware, that morning, has an advantage over the evening – the dew, which cannot be duplicated for any spray of flowers.
Meadow bathed in dew, butterflies, ladybirds and other insects and flowers look like studded with diamonds that shine in the first rays of the sun … it is a breathtaking view, spectacular phenomenon, but ….. not for those who like to sleep in the mornings. In the summer, you have to be on the meadow at the latest at 4 am, in order not to miss this spectacle.
Sometimes I like shooting on a cloudy day, it is the best time to do those pictures that are categorized as "Too bright, " or immediately after rain. Of course, I also happen to take the pictures at high noon when the butterflies are flying like mad in the garden, then you can count on interesting shots of flying.
Your Inspiration?
First of all, I am inspired by light and nature. A big influence on my style of photography was my brother, who is a painter – Paweł Kotowicz
For Magda, what does it take to make a good picture?
Well…. I do not know exactly, and I have a good recipe.
When I going to the meadow or into the garden, I have no planned shots or invented composition. I do not know how it's going to look like … I am all me … I do not plan anything, I let the nature surprise me. I love the thrill when you find a theme in the open air. It's like opening presents at Christmas. Sometimes when I find the topic, I'll do one or two shots and BINGO! But other times it's different, I fill in almost the whole memory card of the camera and then it turns out that I cannot find even one shot worthy of attention among the hundreds of pictures.
I can walk for hours in the garden or meadow, every plant look up at various times of the day, observe the change of lights, shadows and colors. With such experience I also know when and where best to go to photograph dragonflies, butterflies and when, on which plants I find most ladybirds, where their webs spiders are making. I often sit in the meadow and try to sharpen eyes, I try to find in the jungle of grass and plant a theme, something that will inspire me, sometimes I just sit and soak the smells of meadow, sounds and lights, waiting for the right moment: maybe a butterfly will fly, or I will notice a ladybug, maybe some sunlight will flashes in drops of dew on a spider's web.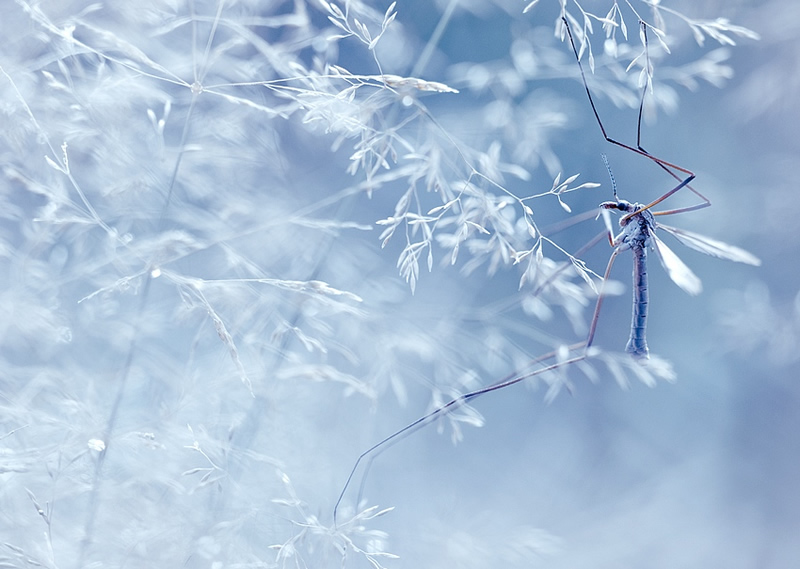 Your advice for our readers and aspiring talents?
First, they must arm themselves with patience, a lot of patience, they must train the steady hand and sharp eye. Let the learning begin from their closest environment, they will be surprised how many interesting creatures live in their home gardens and the meadows behind the house.
They must learn the solid support for your camera, learn how to manipulate light. The key to success is just a good light, which in macro photography we have always too little.
Once you learn the technical basis for macro photography, it's time to look for your own style.
Nowadays, it is not a problem to take pictures technically correct. The biggest problem is to take a picture different than all. Picture that pay attention not only macromaniacs, but also people who have so far only loved portrait photograph or landscape and macro bored them. The trick is to show such a small world in such a way that impressed the average man who has so far paid no attention to the world at your feet or even hate those "nasty bugs". Our pictures will make them delight, see what is beautiful and diverse.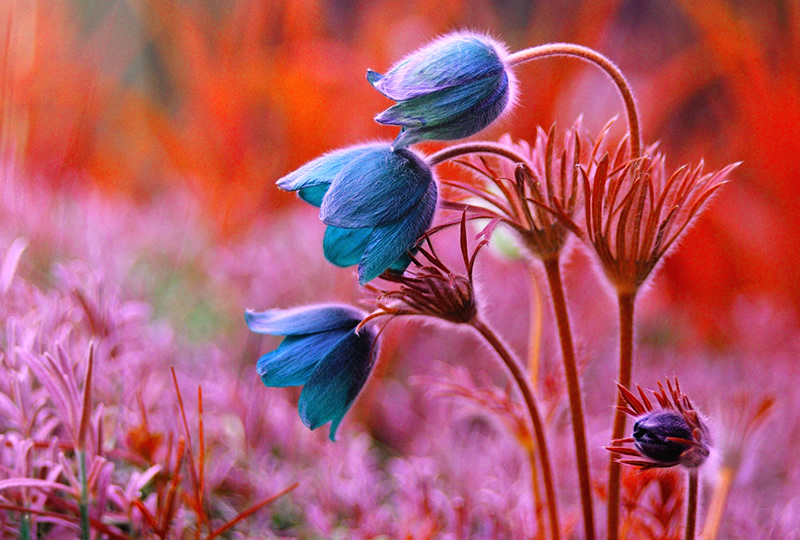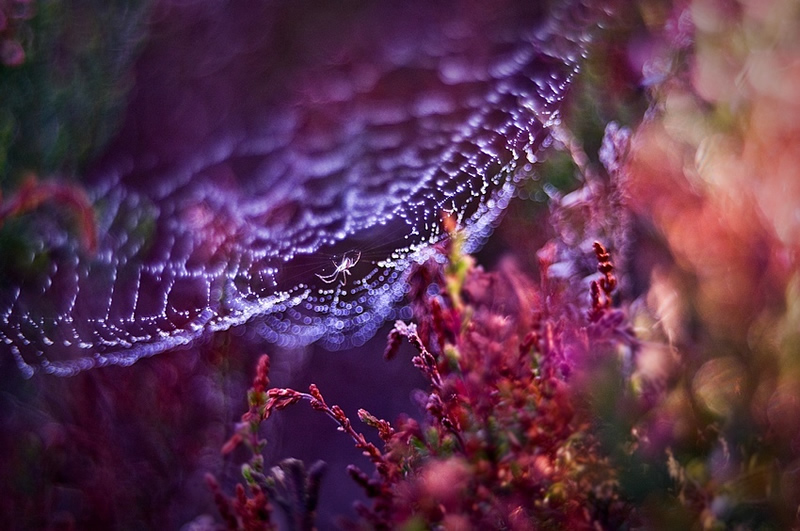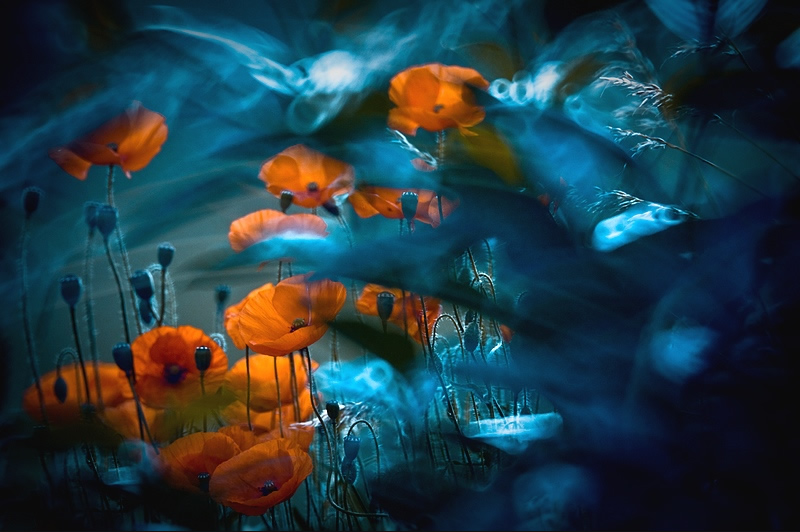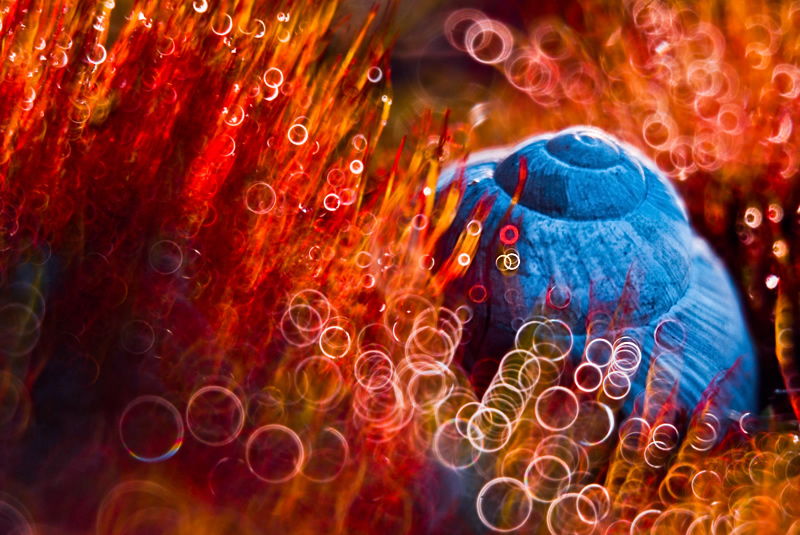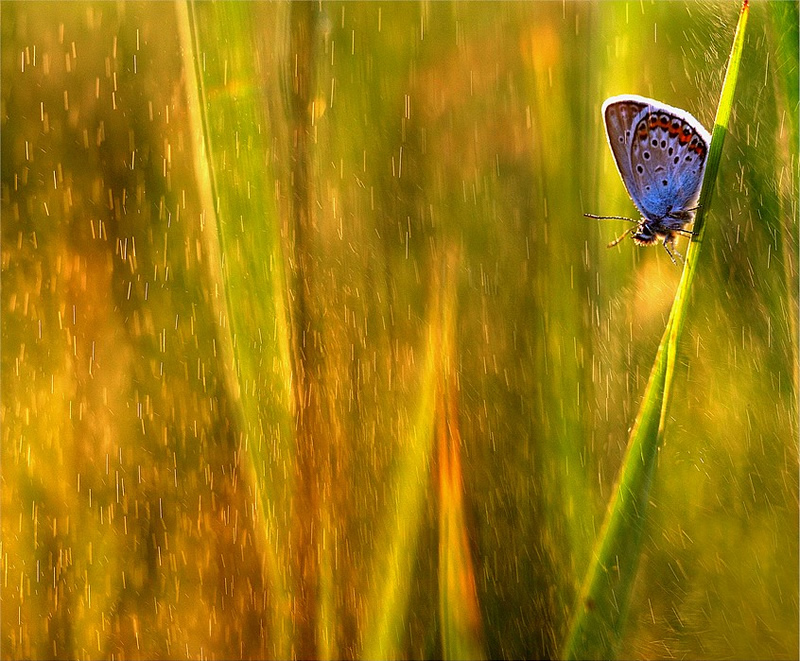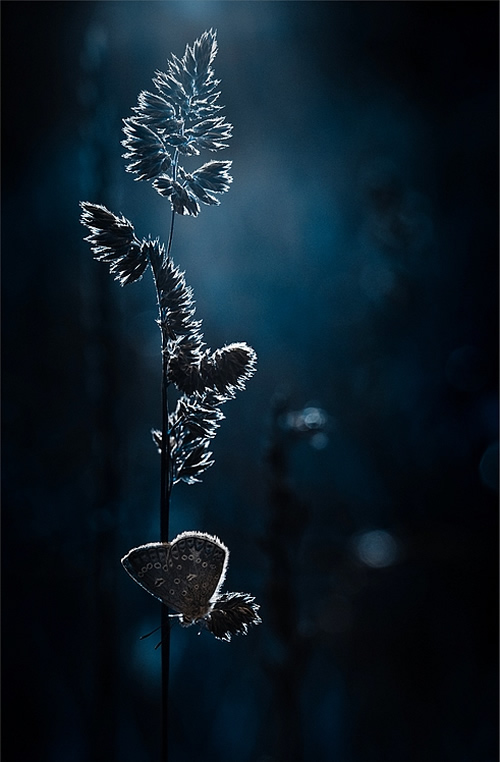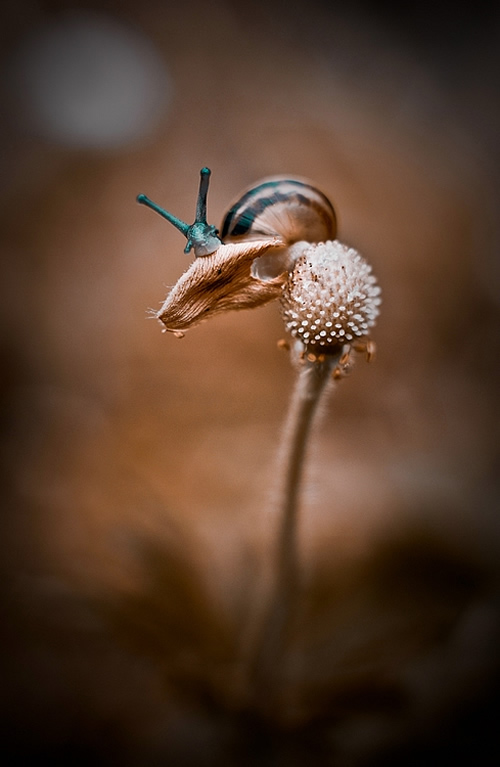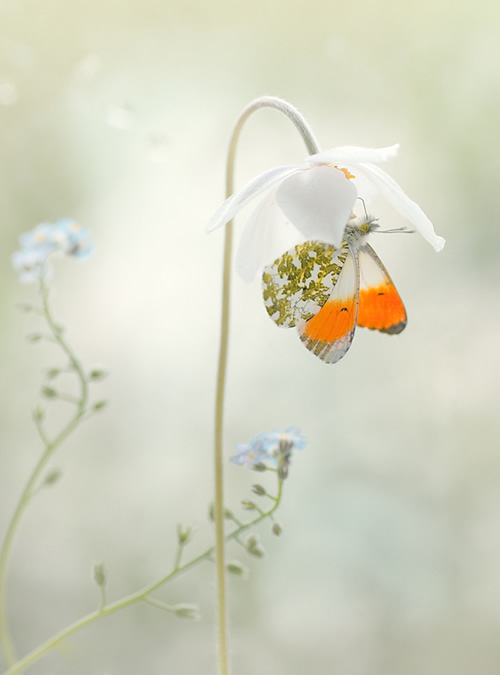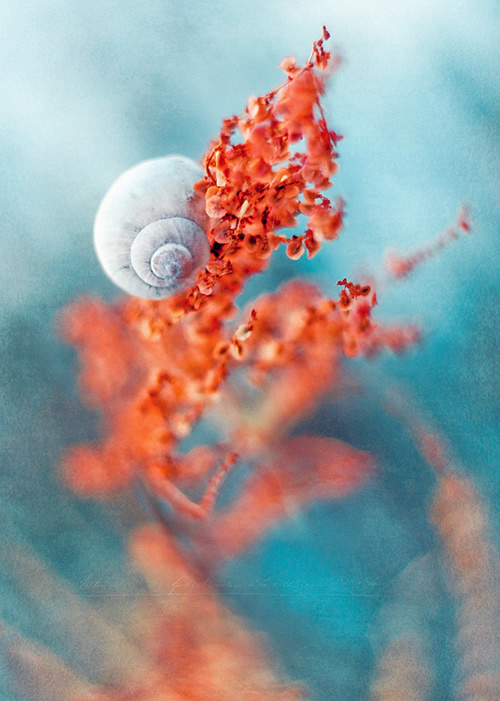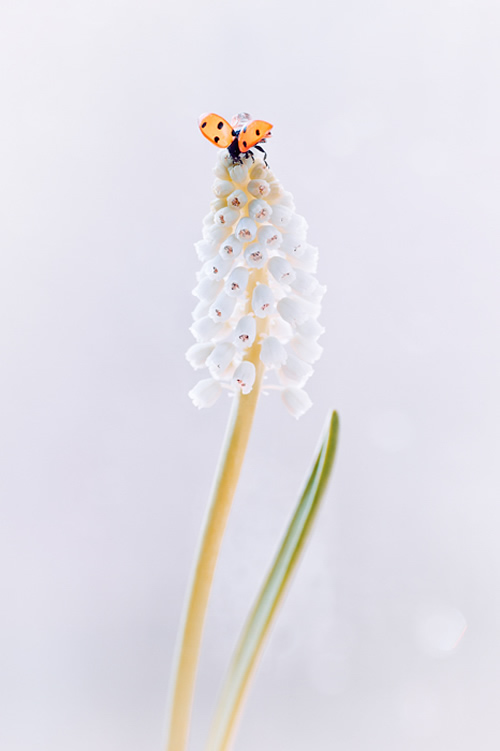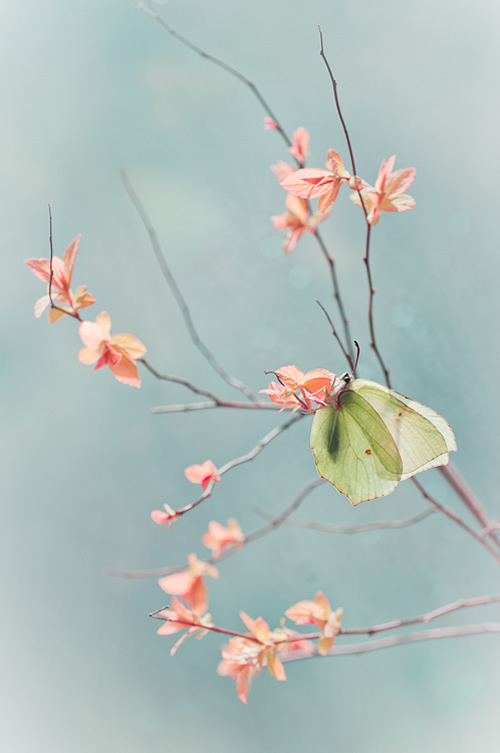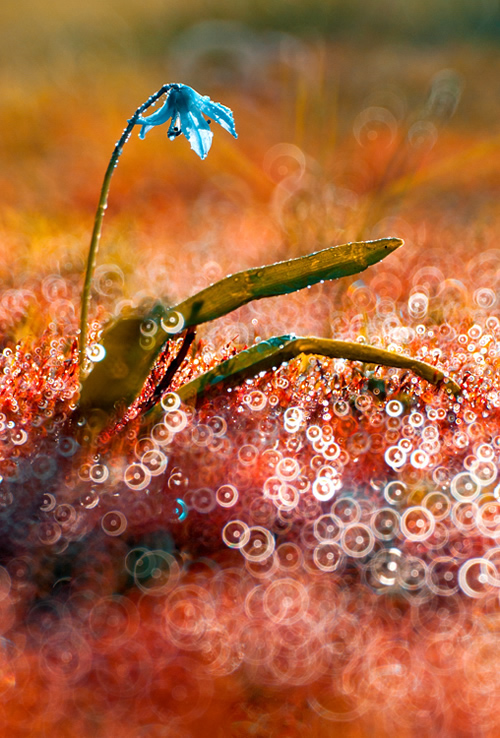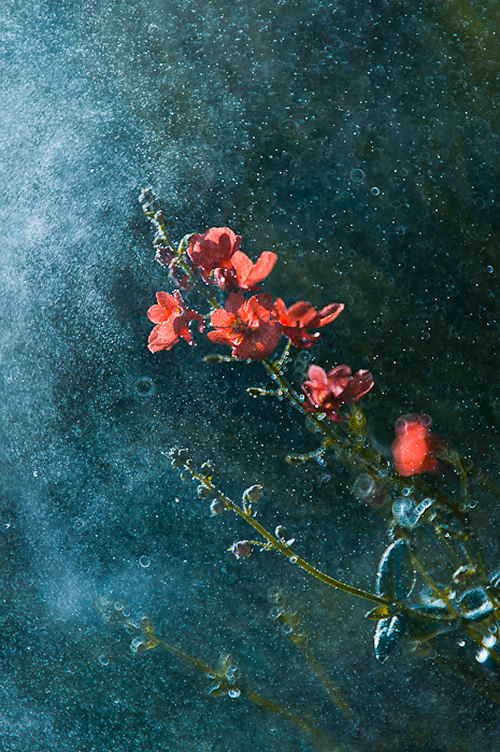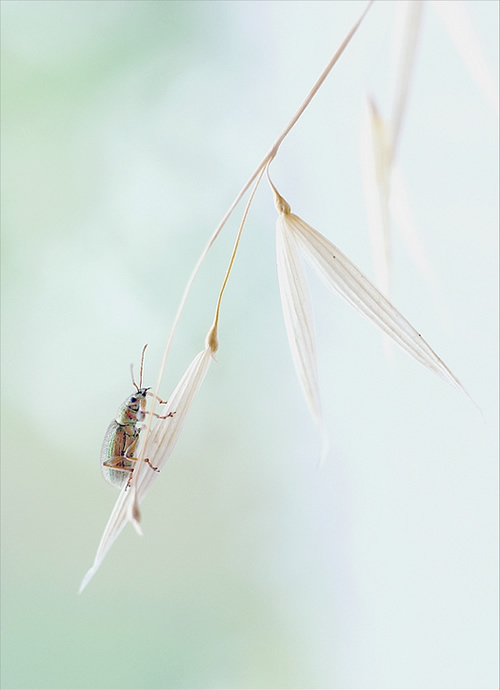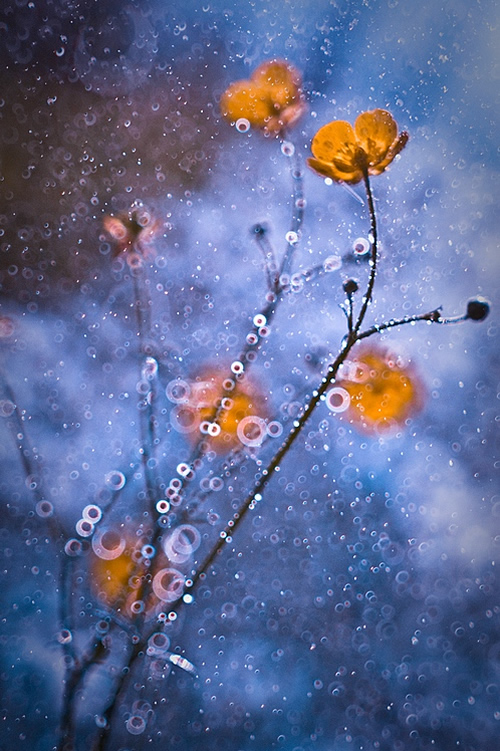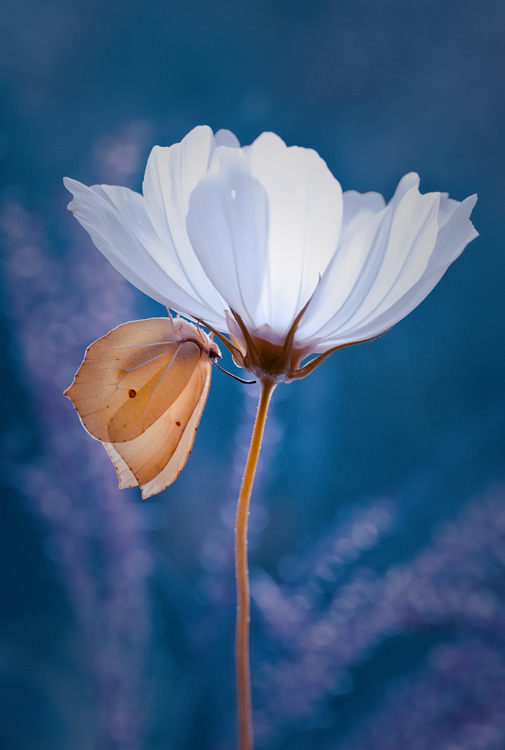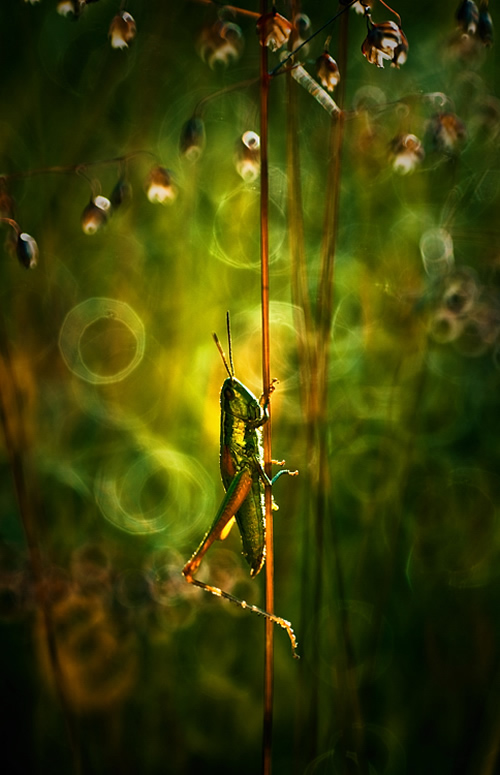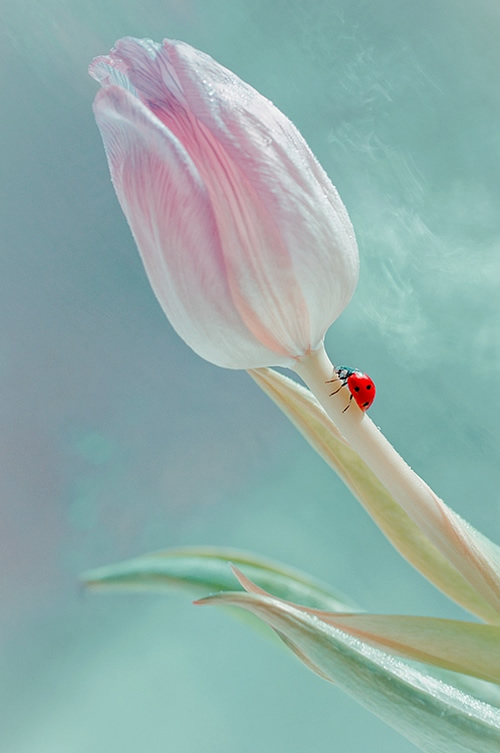 You can find Magdalena Wasiczek on the Web:
Copyrights:
All the pictures in this post are copyrighted to Magdalena Wasiczek. Their reproduction, even in part, is forbidden without the explicit approval of the rightful owners.