With Italy, For Italy is a global Photography and Art Project by Lamborghini, now extended to APAC region. This project was representing the Indian region commissioned by Lamborghini India. Lamborghini India asked me to create art, inspired from their cars and the local culture of the region. I came up with the concept of creating a meeting place for the past and the future.
The idea was to portray the car as a futuristic object, trying to interact with the mystic atmosphere of the village which runs on a different time. We have tried to achieve this by introducing this splendid vehicle – Huracán EVO to the culture, folklore, art and childhood memories of my native place in Palakkad- Kerala.
For this project I chose my native place Kerala because of Muziris Port, based in Kerala, had trade connections with over 31 countries from different continents including regions in Europe like Italy, dating all the way back to the 1st century BC or even further beyond! This project includes Photographs, Art and a Film. The collaboration film was created along with Sharan Velayudhan and Ordinary Secrets Films.
You can check previous related articles: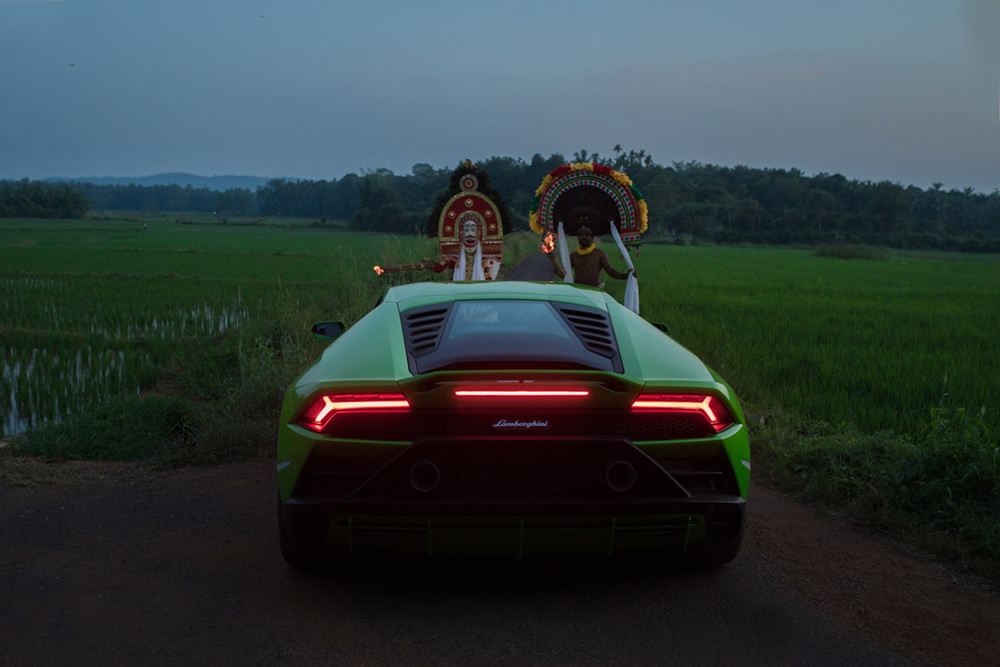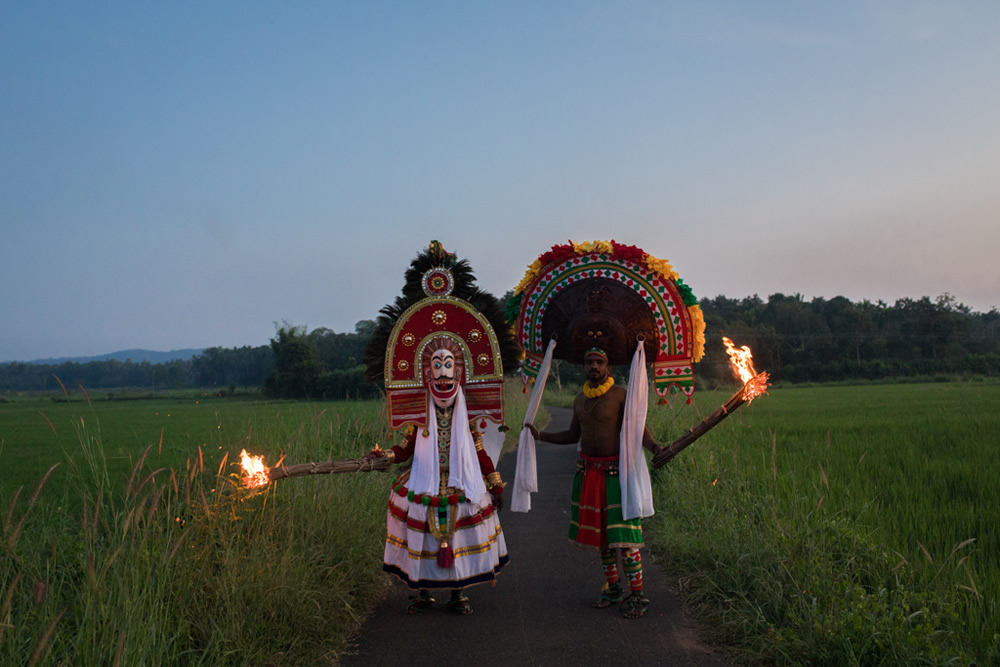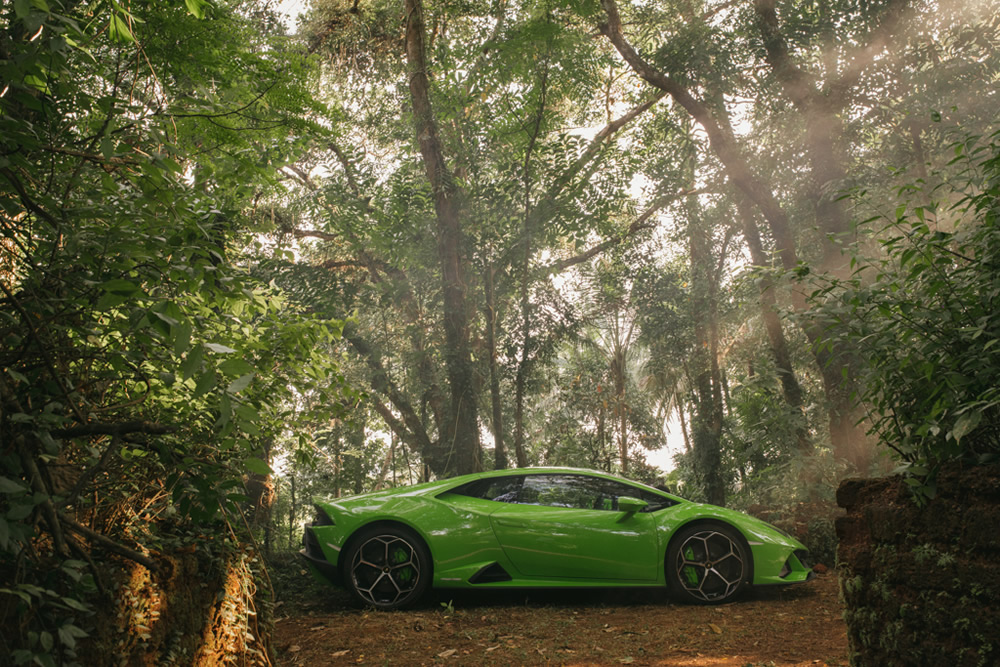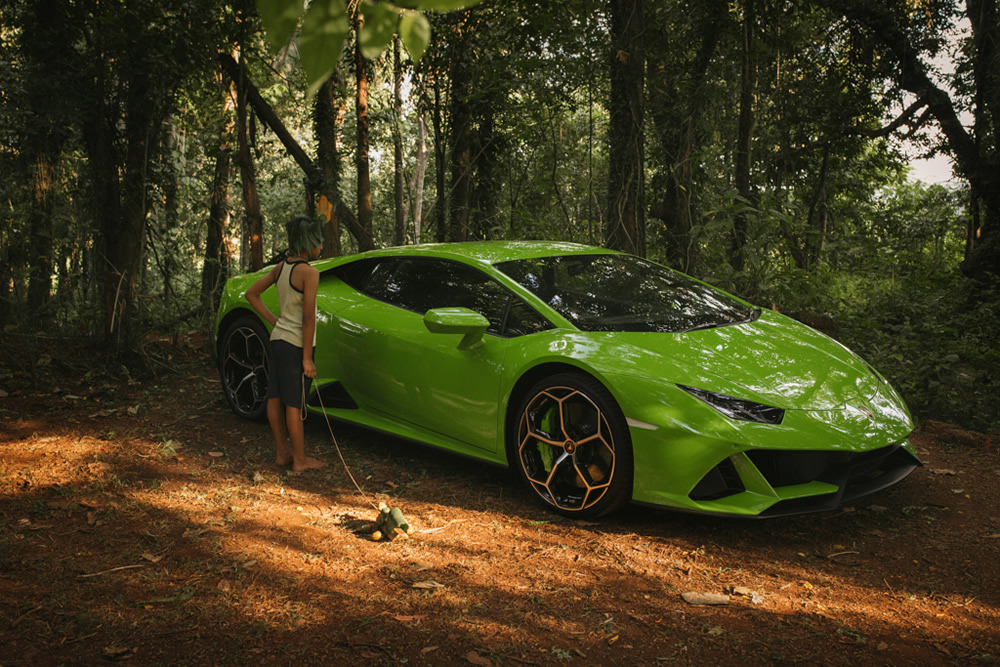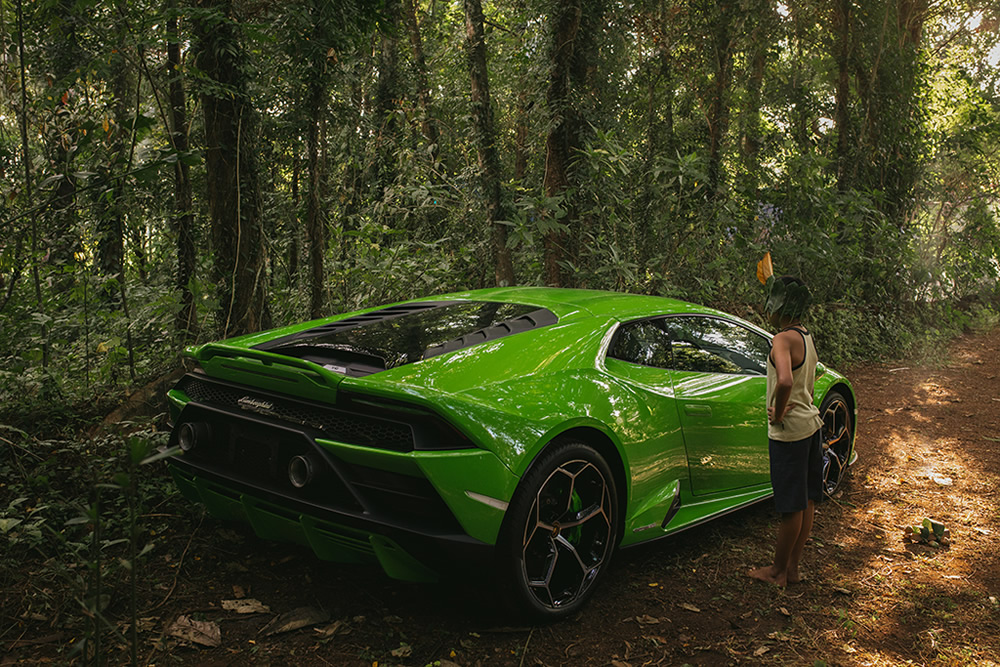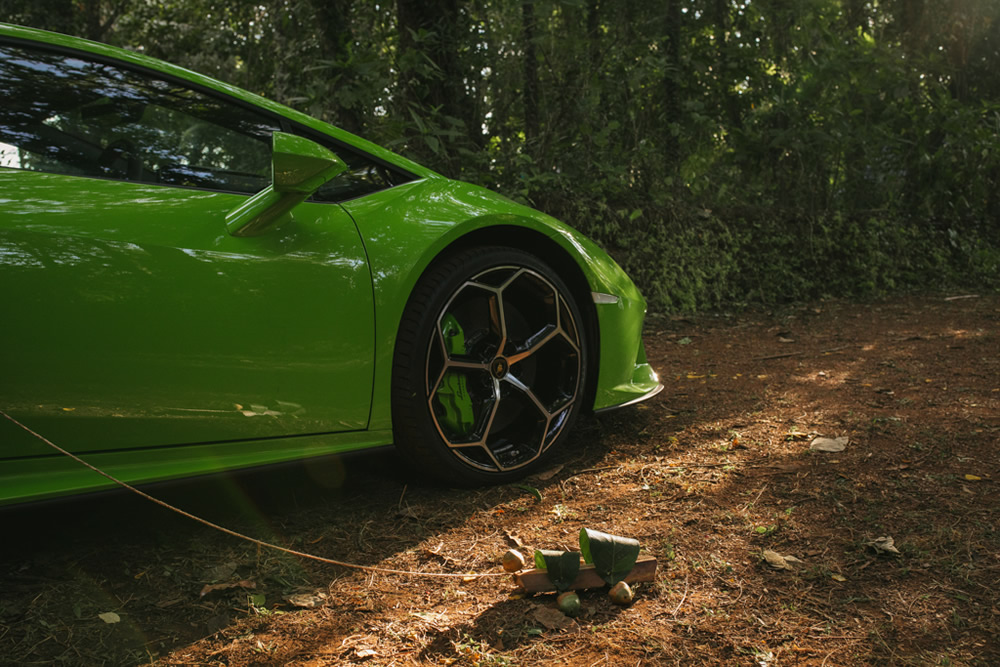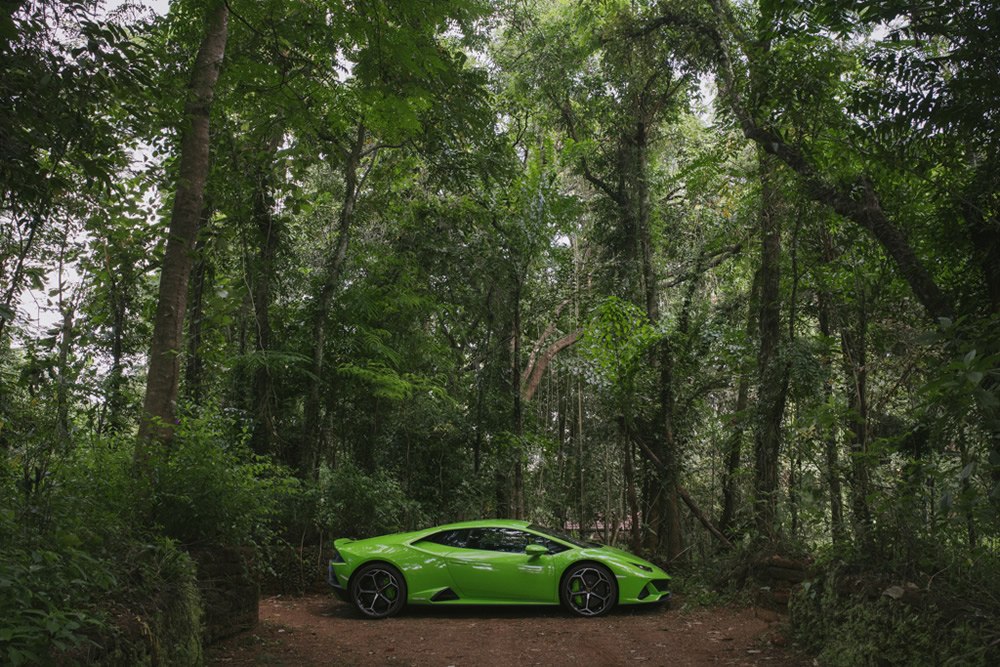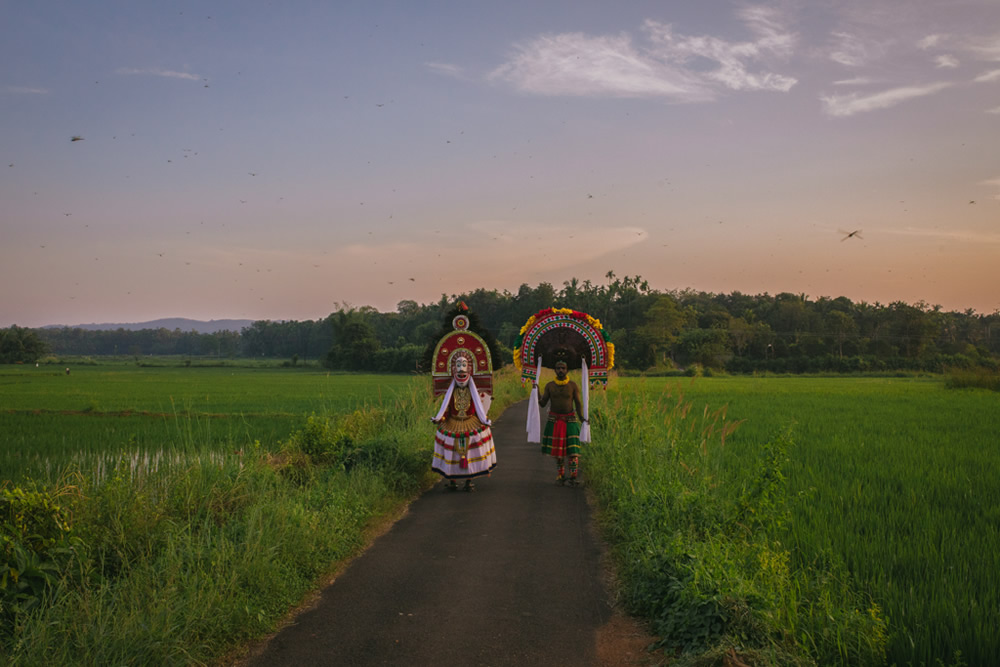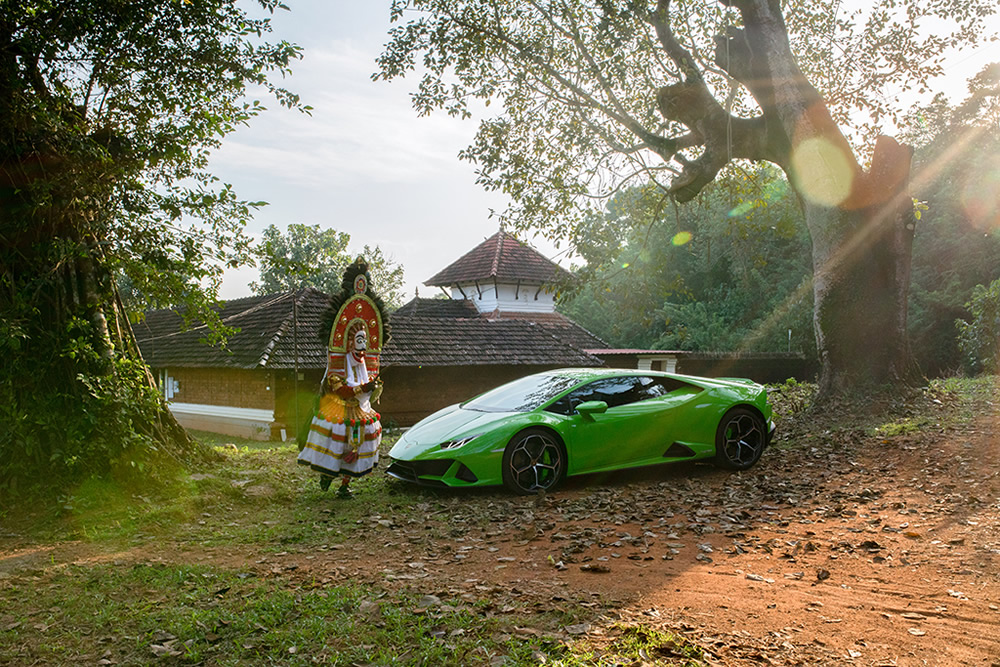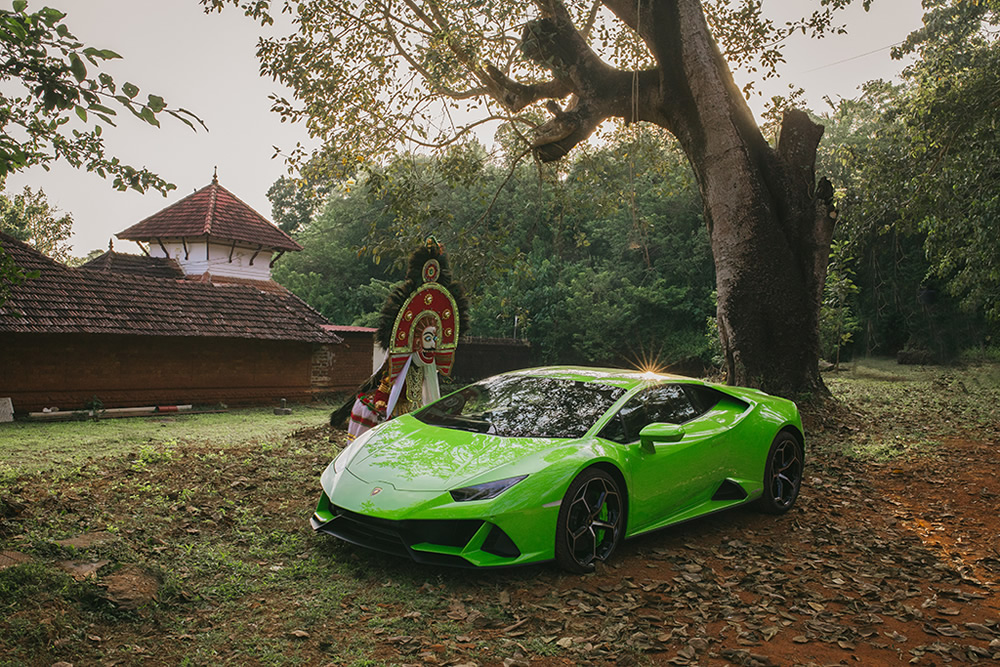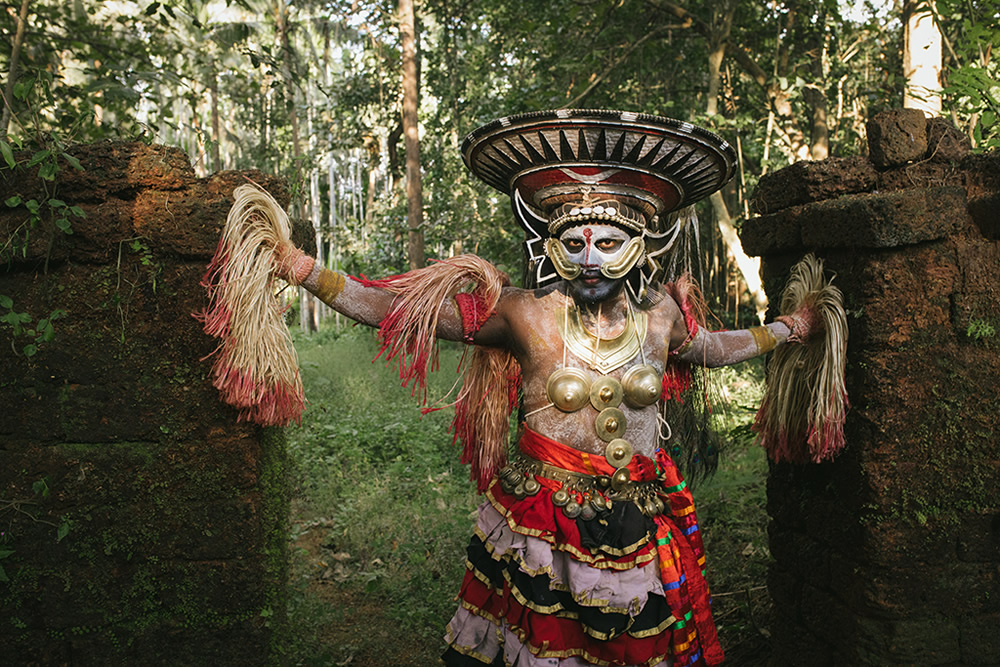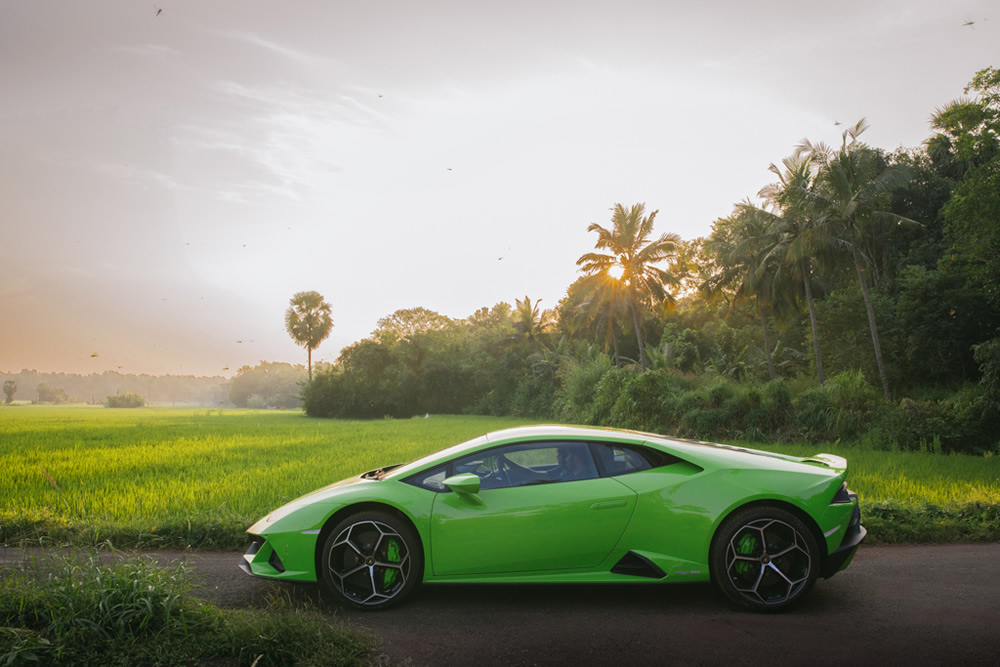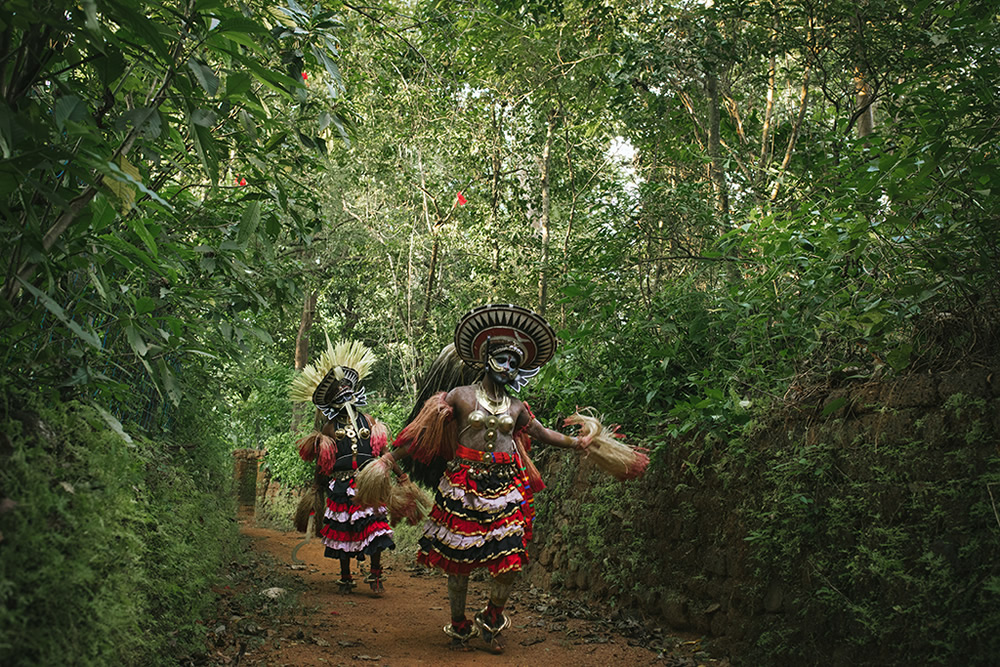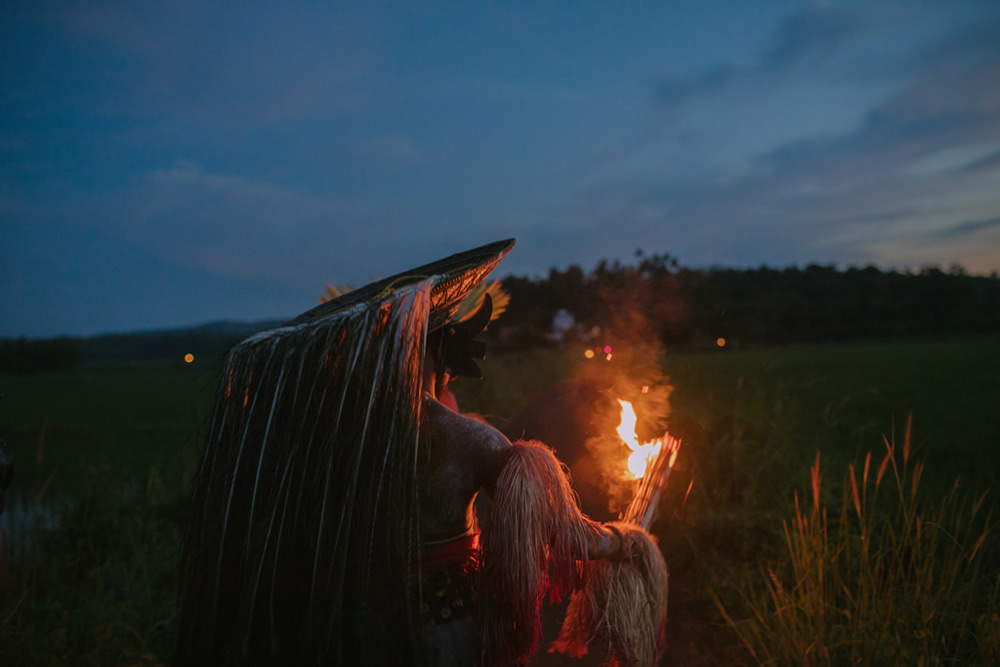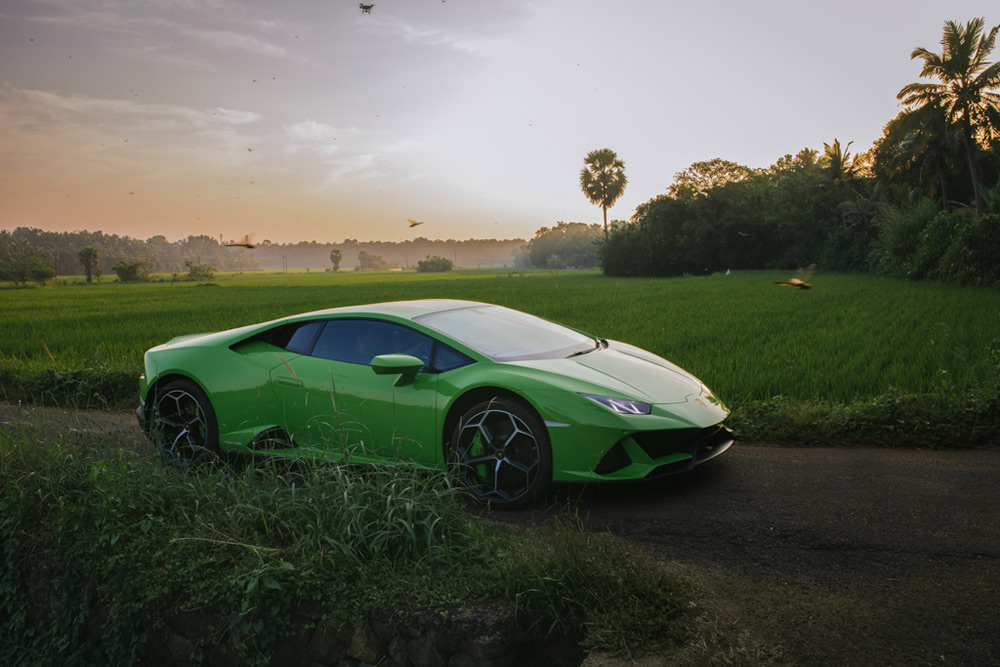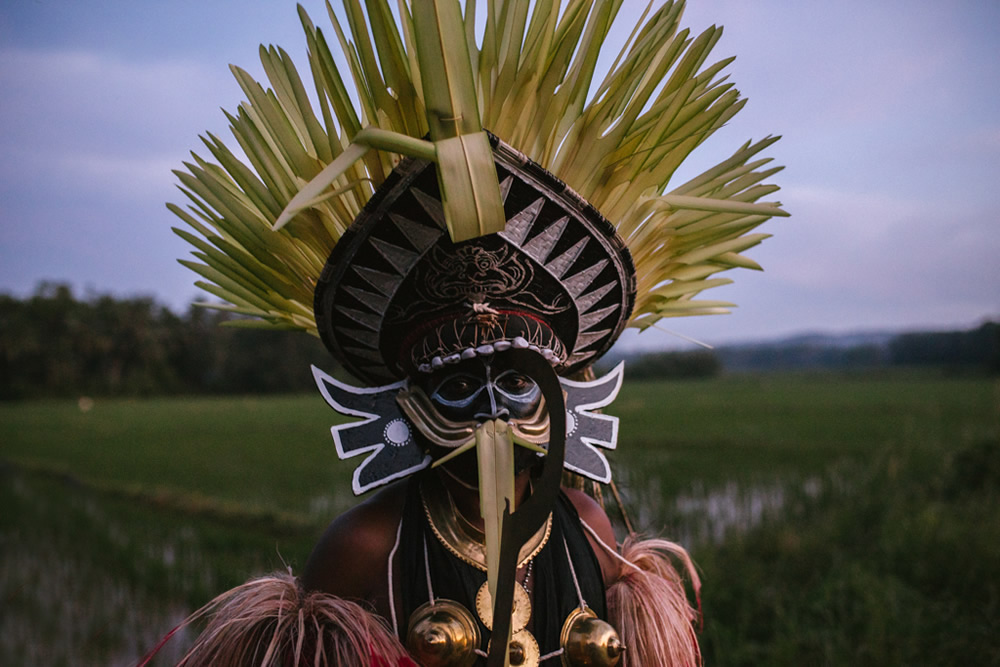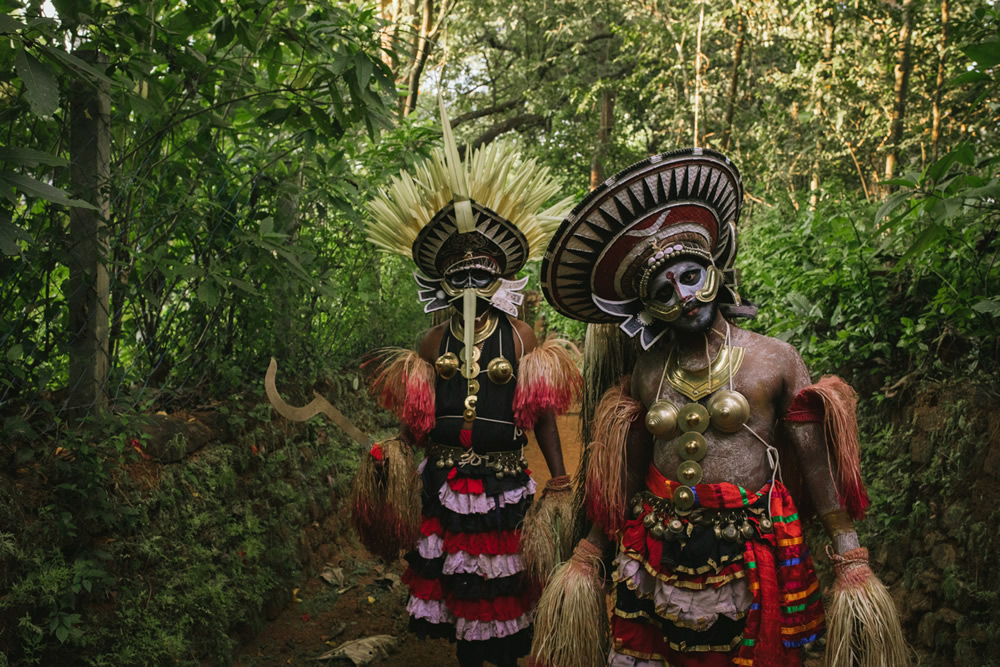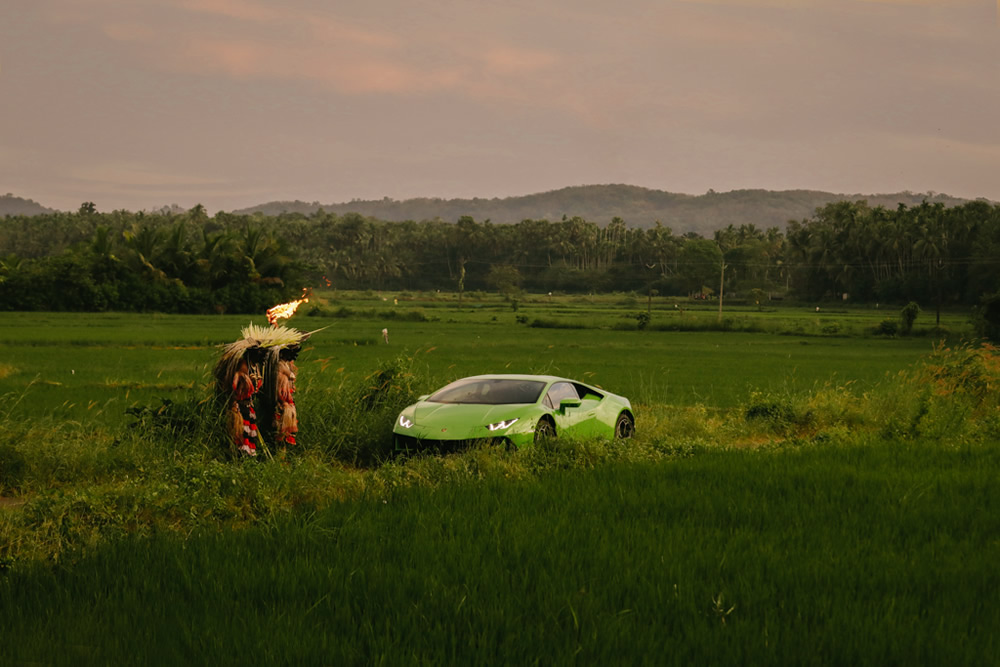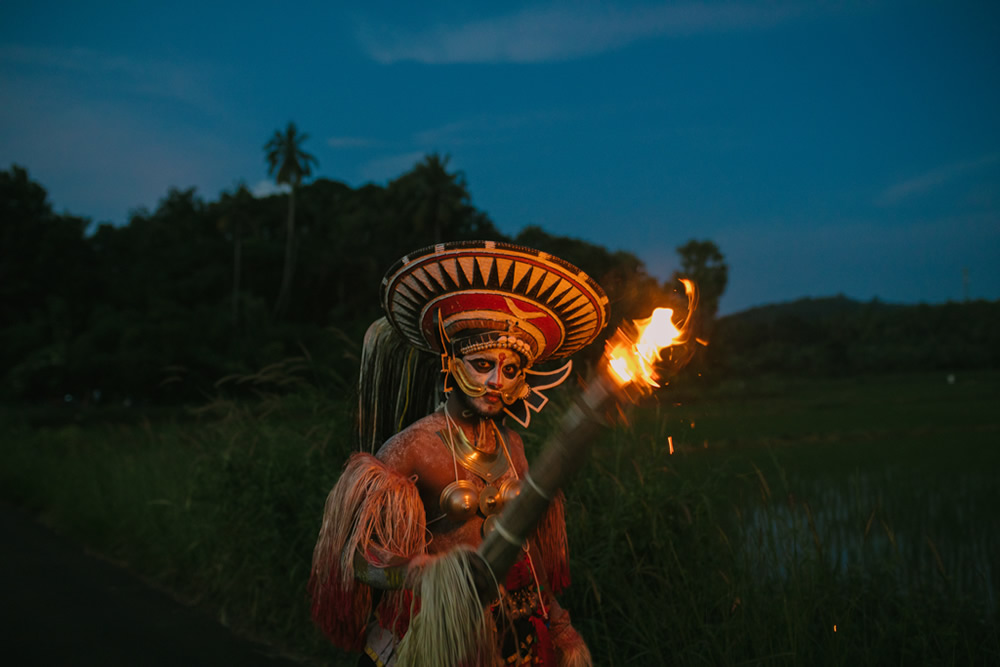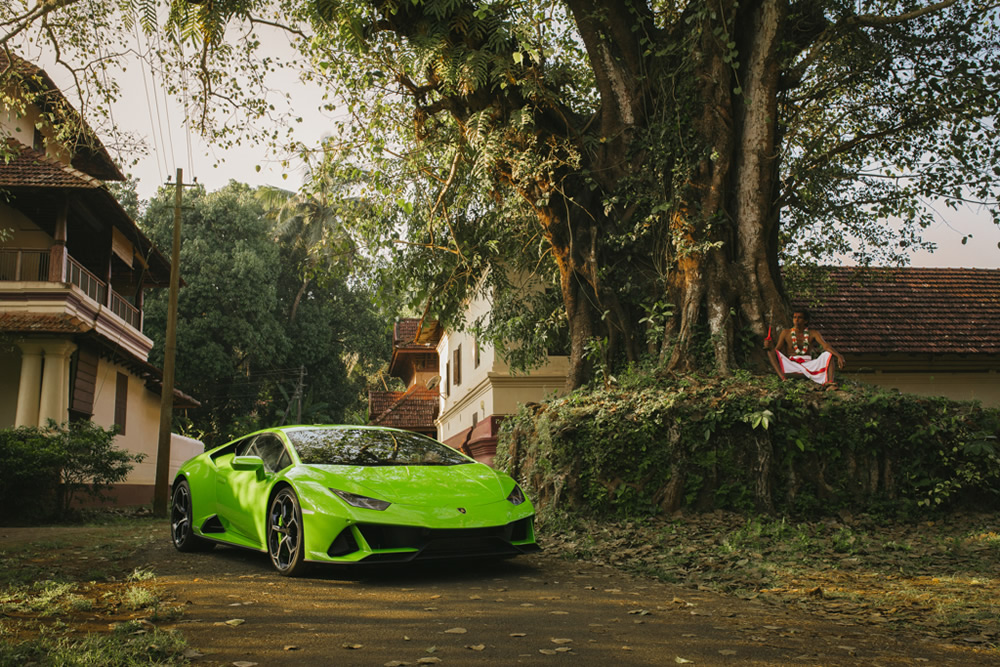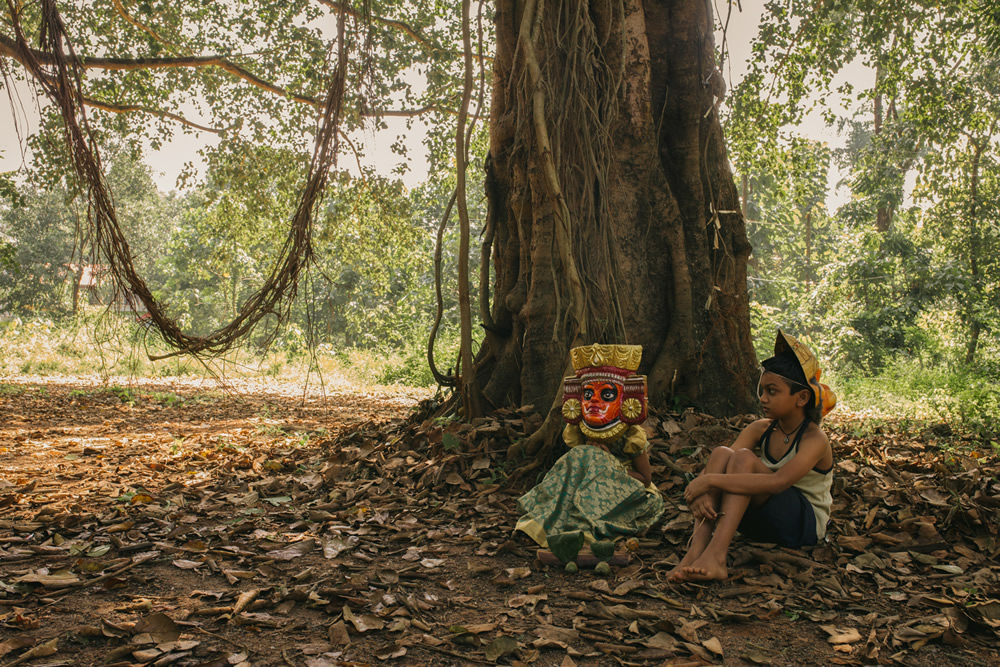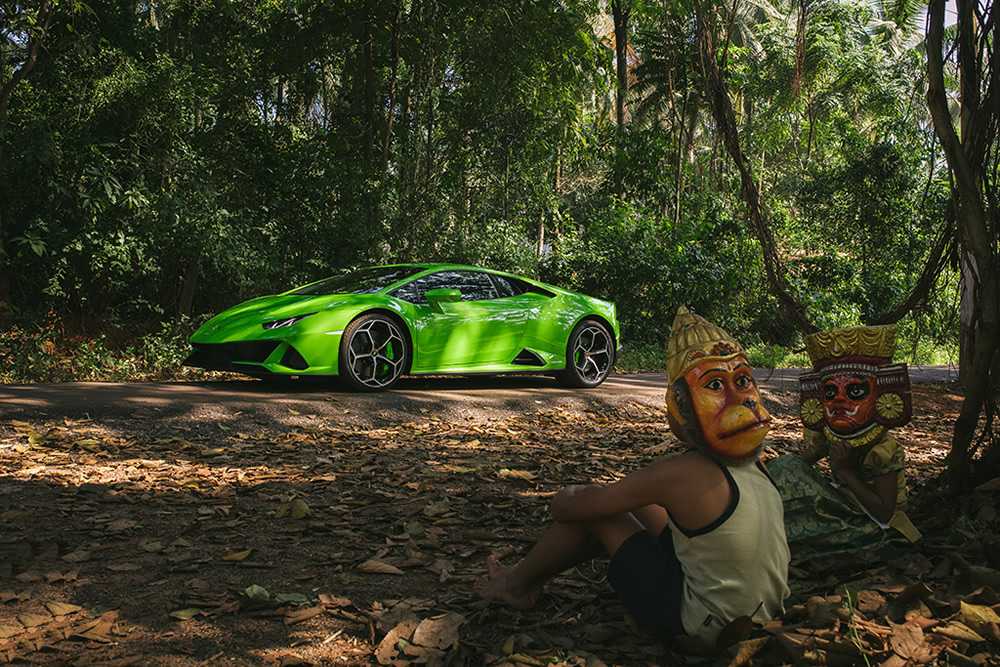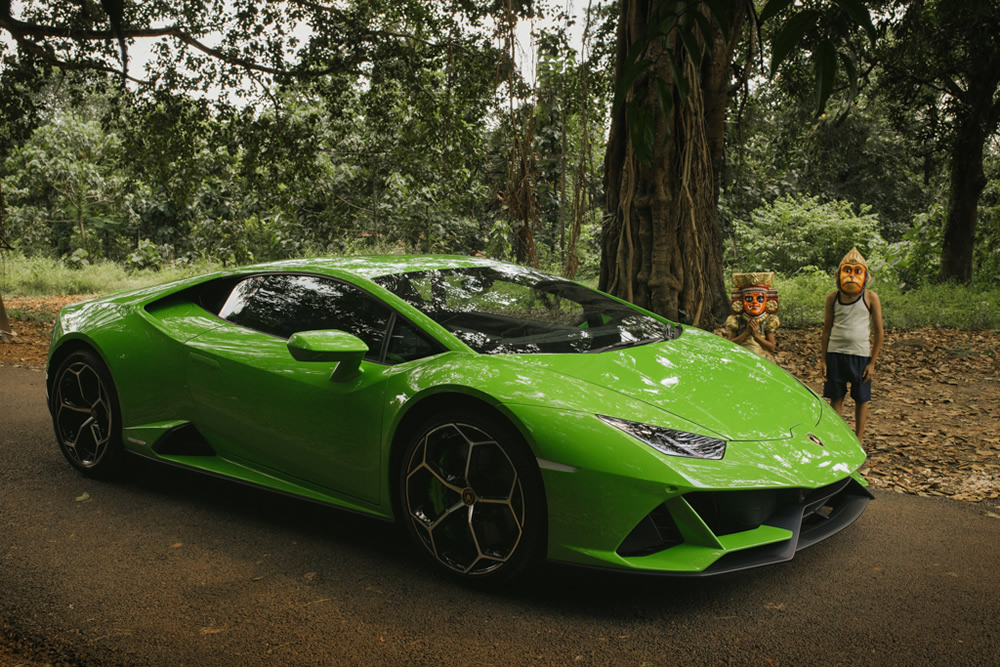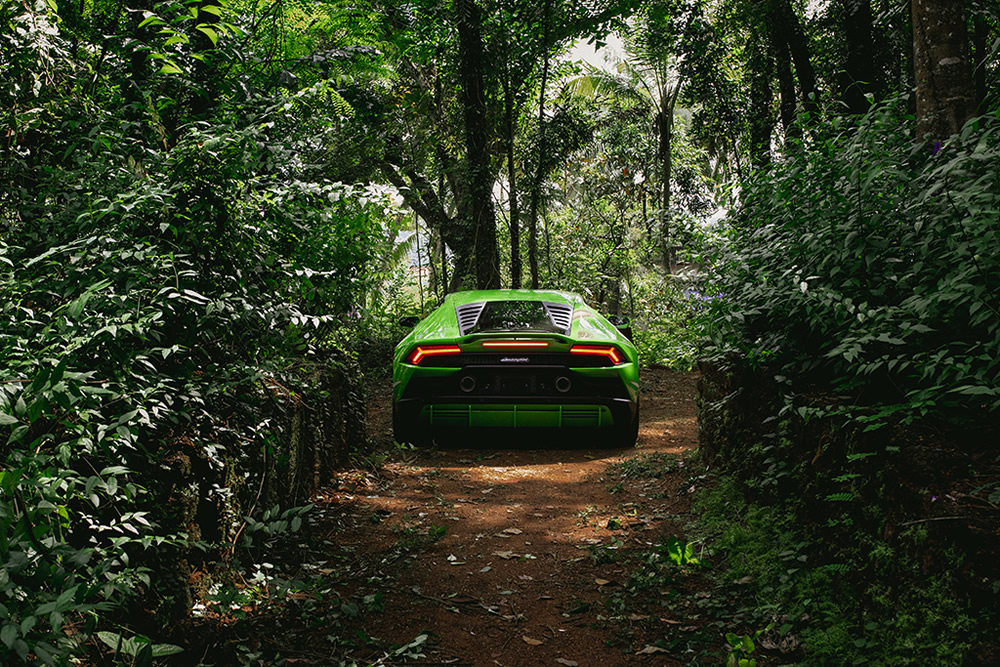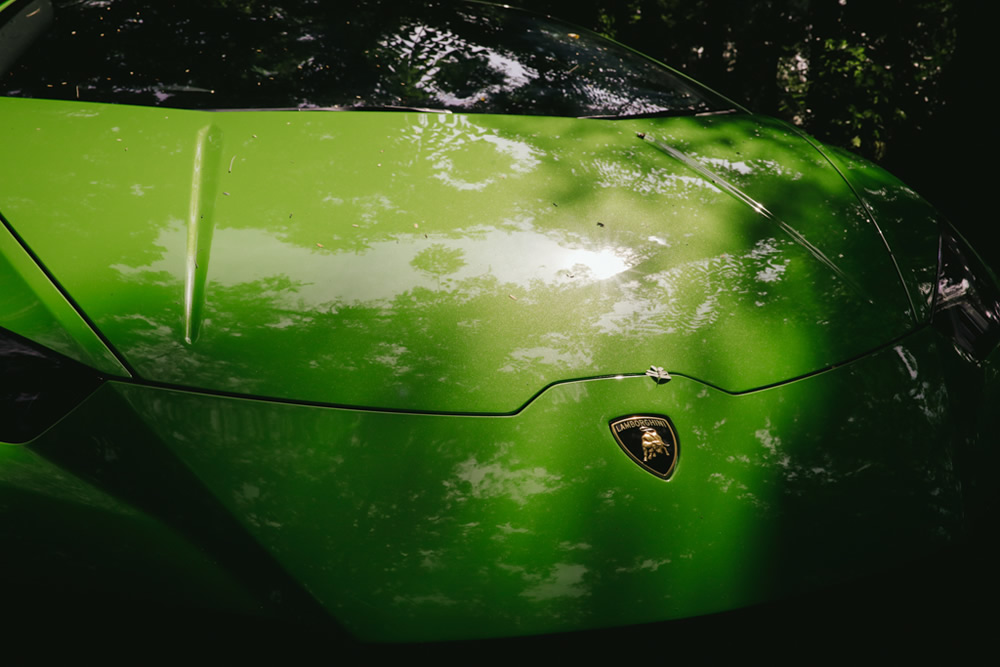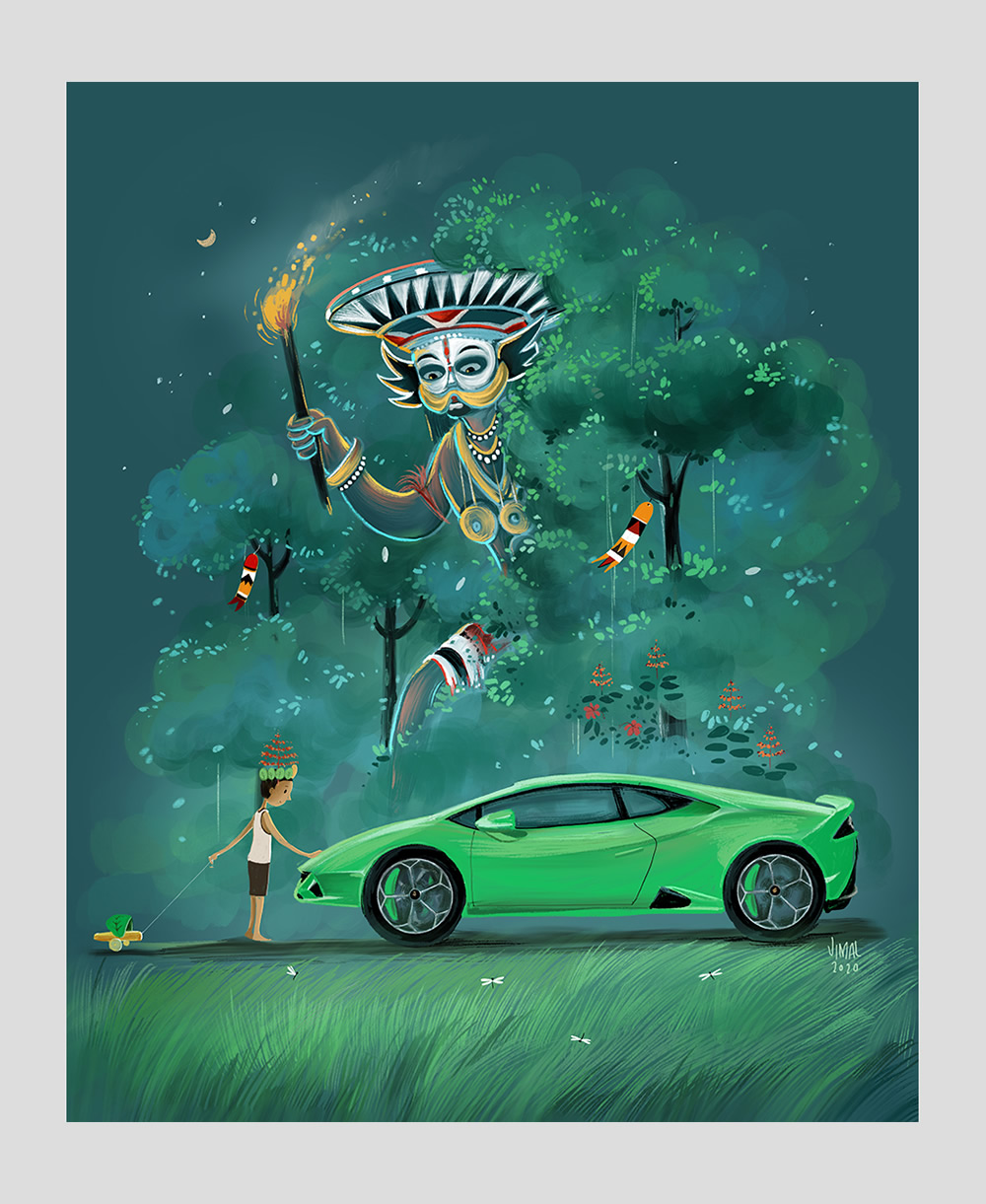 About Vimal Chandran
Adept in various genres of art and photography , Vimal Chandran could be aptly named a Visual Artist! A self taught artist with an impeccable flair for creativity,his work is often a skillful concoction of urban art ,illustrations ,installations, graphic design and photography.Hailing from the Gods Own Country, Kerala , Vimal currently lives in Bangalore, India.
A B.tech degree holder in Information Technology, he has kept his analytic mind active with his technical expertise but at the same time, was always fascinated by the scintillating world of art . Vimal reaches out to his followers through social media and his illustrations and paintings are popular among the art enthusiasts across the world. His exhibitions has always been a crowd puller with one of its kind presentations.
Vimal undertakes commercial assignments with as much passion as his self initiated works and enjoys using his creative mind in designing , branding and photography.
He is also the co founder of the company The Unposted Letters Creative, which showcases his works on unique lifestyle products.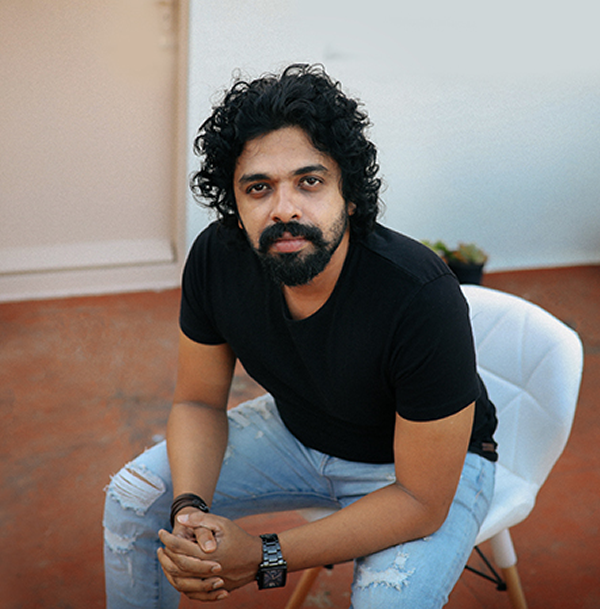 You can find Vimal Chandran on the Web:
Copyrights:
All the pictures in this post are copyrighted to Vimal Chandran. Their reproduction, even in part, is forbidden without the explicit approval of the rightful owners.