Renowned wildlife photographer Dmitry Kokh has traversed the globe in a quest for extraordinary images of the natural world. With a focus on large marine animals and underwater photography, few destinations rival the allure of Moneron Island in the Russian Far East.
The journey began with a serendipitous underwater shot in 2017, sparking a series of travels that spanned Antarctica, Norway, the Red Sea, Cuba, Africa, South and Southeast Asia, as well as remote corners of Russia such as Kamchatka, the Solovetsky Islands, Baikal, and Chukotka. While his passion for wildlife photography originated in childhood, it was the exploration of the underwater realm through scuba diving that opened doors to a captivating new world, one that he continues to illuminate through his lens.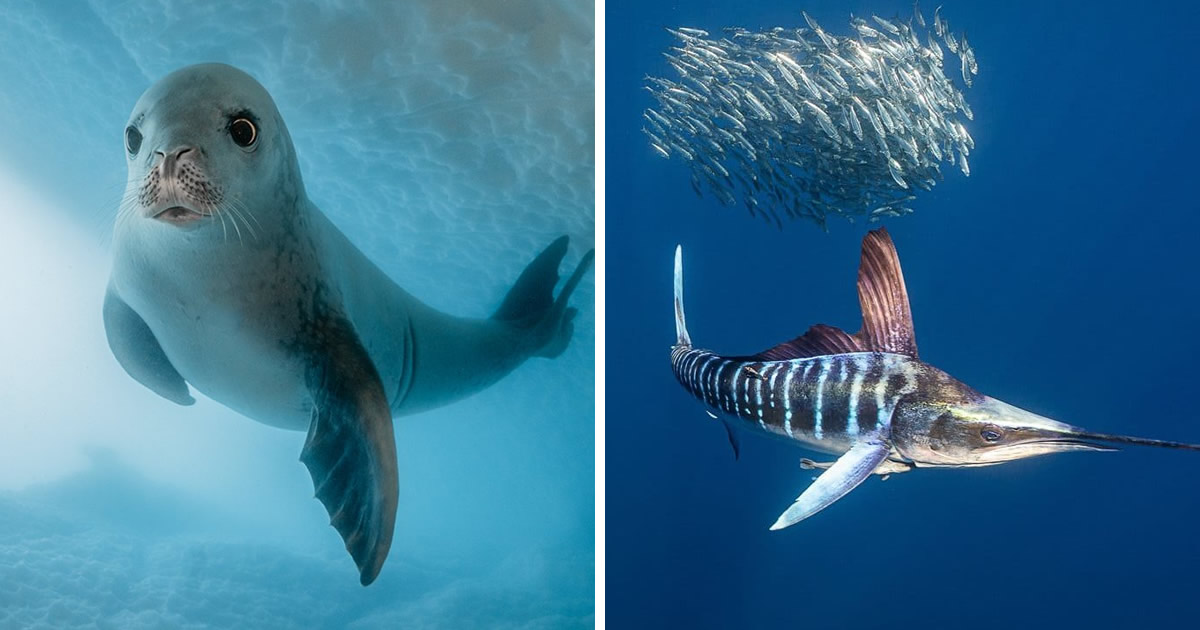 Kokh's overarching goal is to capture images that convey energy and complete immersion, emphasizing storytelling to raise awareness about the planet's natural heritage. His dedication and talent were recognized with the prestigious title of Nature Photographer of the Year in 2022. Additionally, he has earned accolades and distinctions as a finalist in renowned awards such as Wildlife Photographer of the Year, National Geographic, Ocean Geographic, and Siena Drone Awards. Dmitry remains a regular contributor to esteemed exhibitions like the Golden Turtle, Wild Underwater World, and Moscow Dive Show.
Notably, Kokh's global acclaim soared with his captivating photographs of polar bears on Kolyuchin Island, making waves across news outlets and social media platforms.
Scroll down and inspire yourself. Please check Ivelina's Instagram for more amazing work.
You can find Dmitry Kokh on the web:
#1
#2
#3
#4
#5
#6
#7
#8
#9
#10
#11
#12
#13
#14
#15
#16
#17
#18
#19
#20
#21
#22
#23
#24
#25
---
Related Articles: