Icebergs, breaking through the fog like giant white castles. Photographed during an expedition-flight on the west coast of Greenland. Can you spot the boat on the left side on the fourth photo? It will give you a better sense of scale.
Don't miss to check below series from Tom Hegen: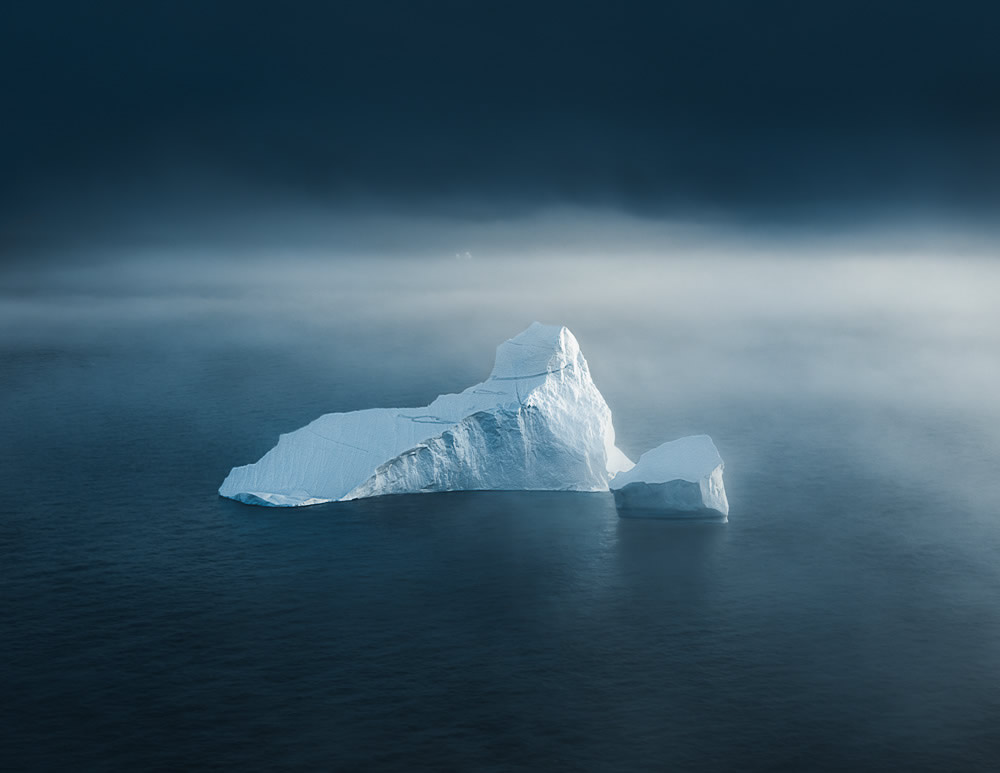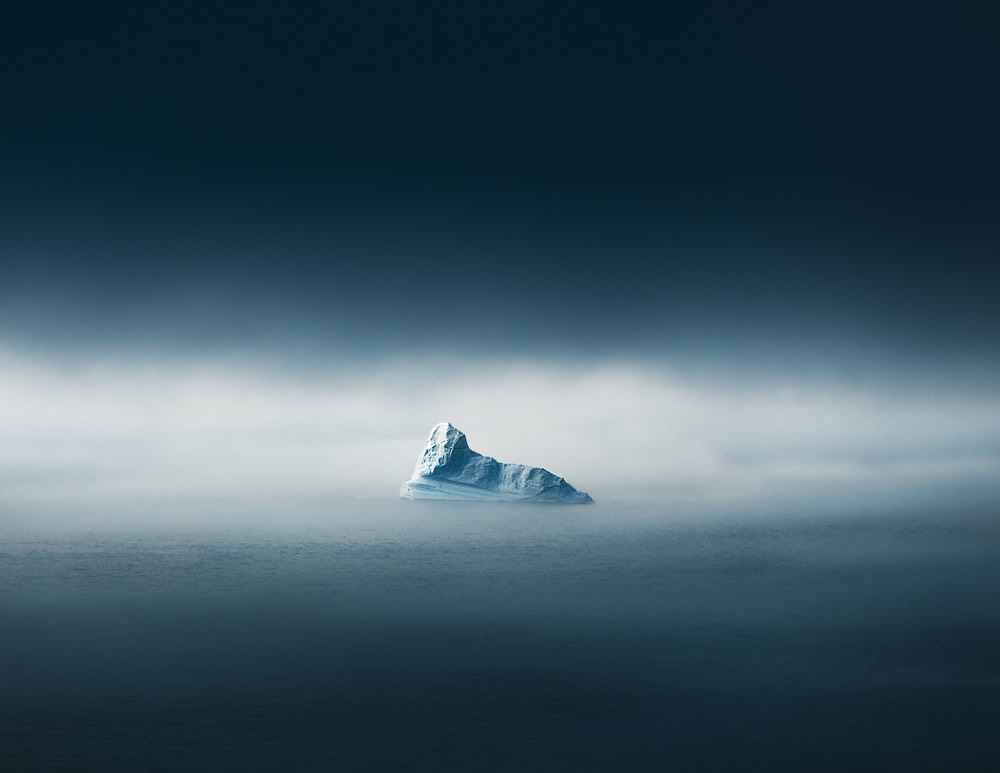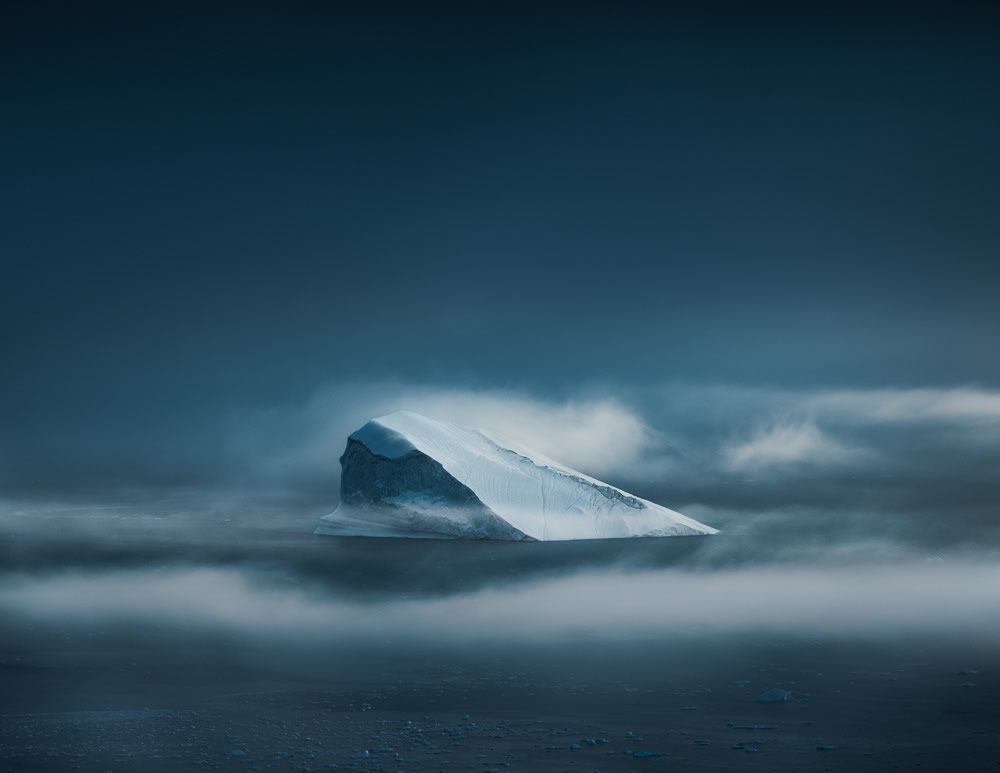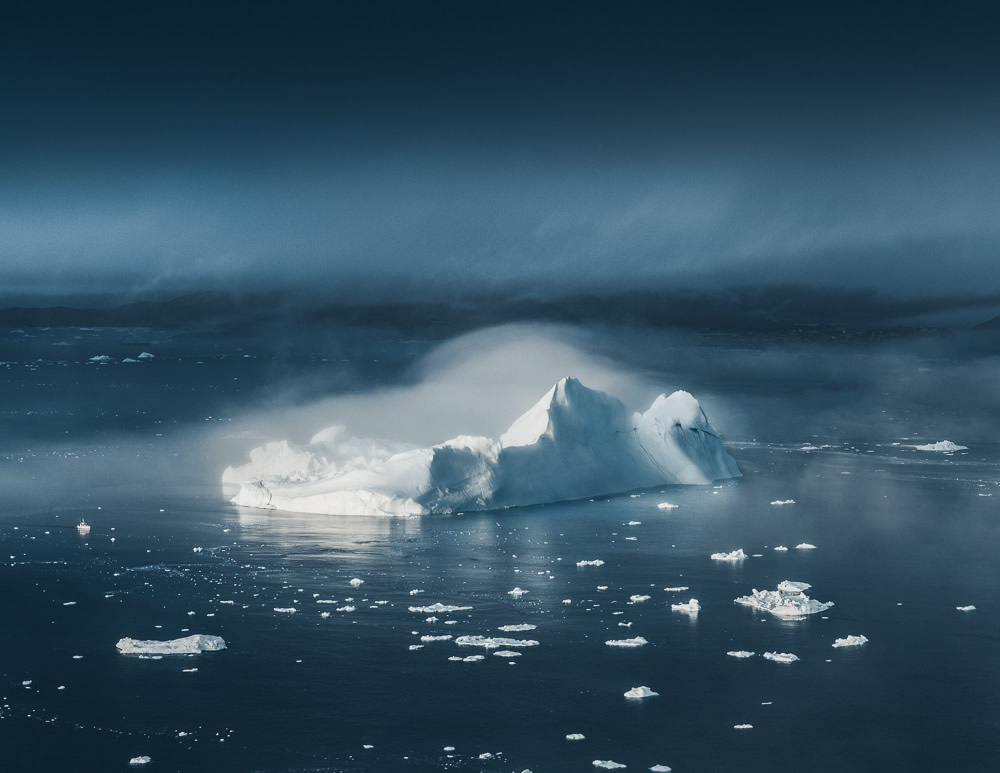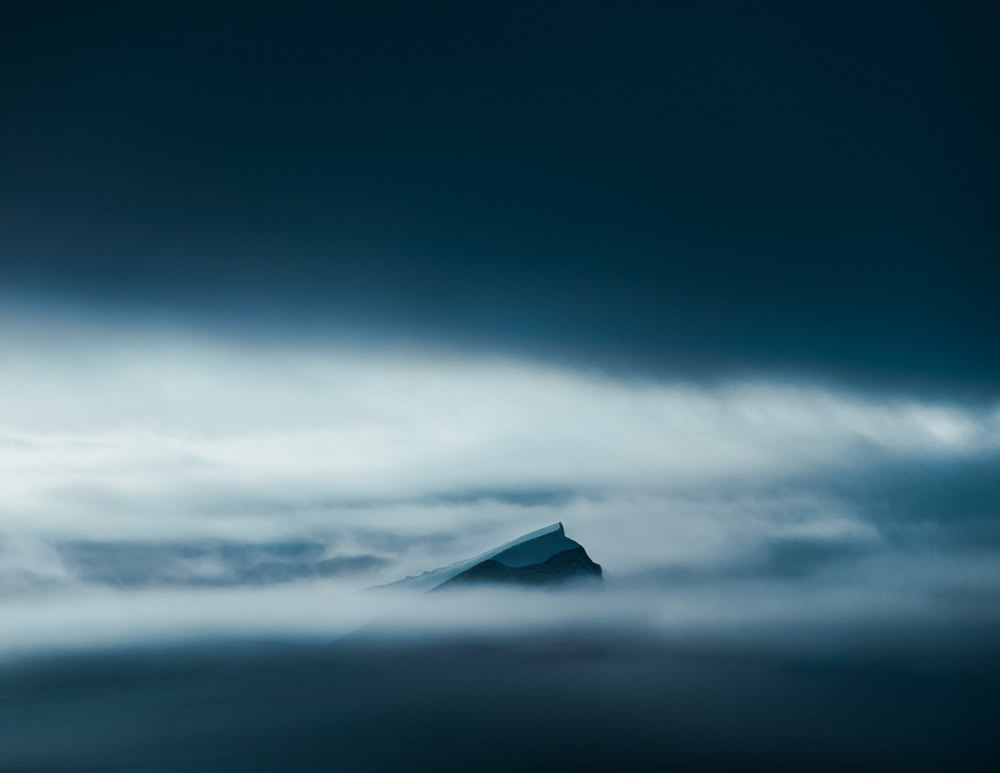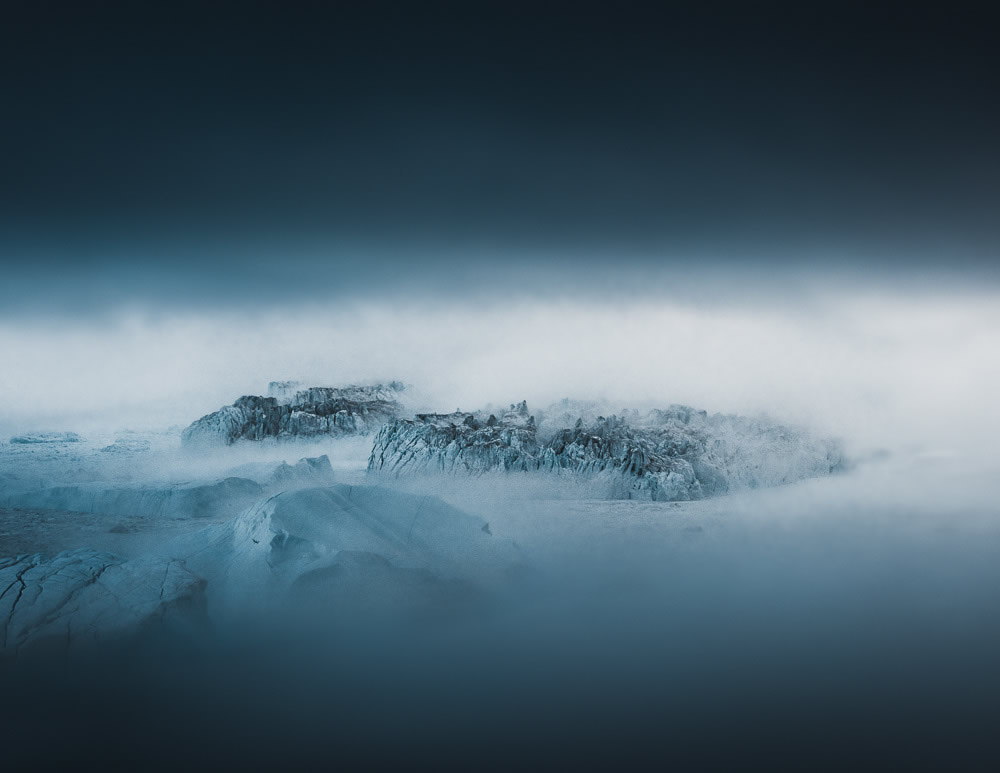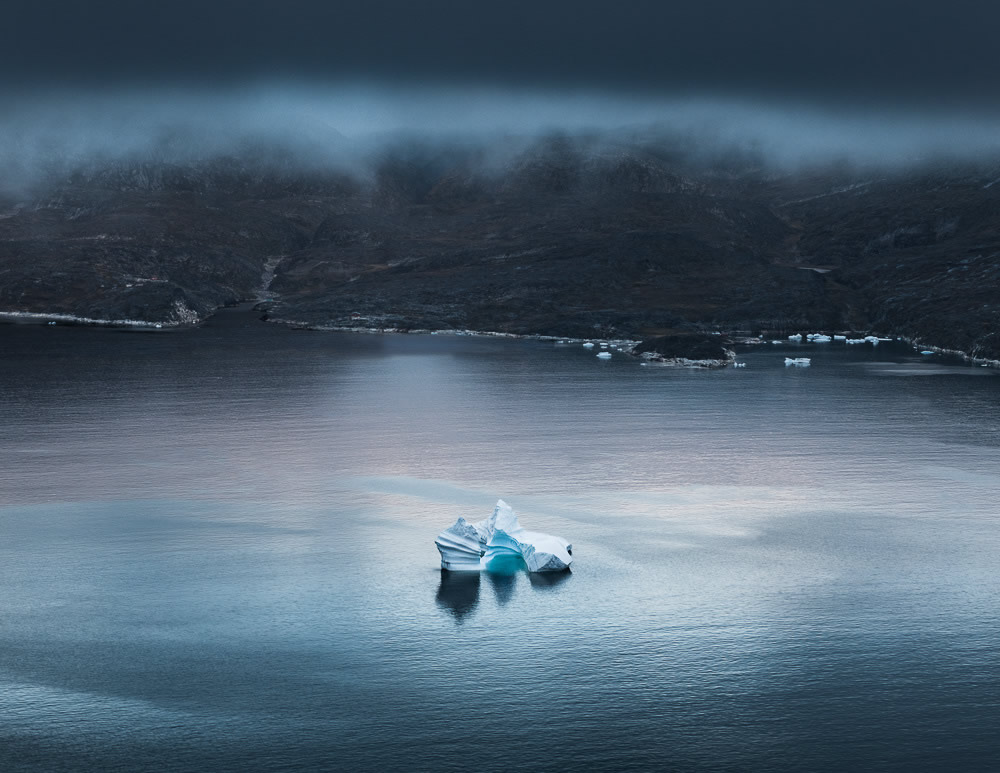 A visual study of shapes, patterns and luminosity on Icebergs in the Ilulissat Icefjord, Unesco World Heritage. Located on the west coast of Greenland, 250 km north of the Arctic Circle, Greenland's Ilulissat Icefjord is the sea mouth of Sermeq Kujalleq, one of the few glaciers through which the Greenland ice cap reaches the sea. Sermeq Kujalleq is one of the fastest and most active glaciers in the world. It annually calves over 35 cubic kilometers of ice. That is 10% of the production of all Greenland calf ice and more than any other glacier outside Antarctica.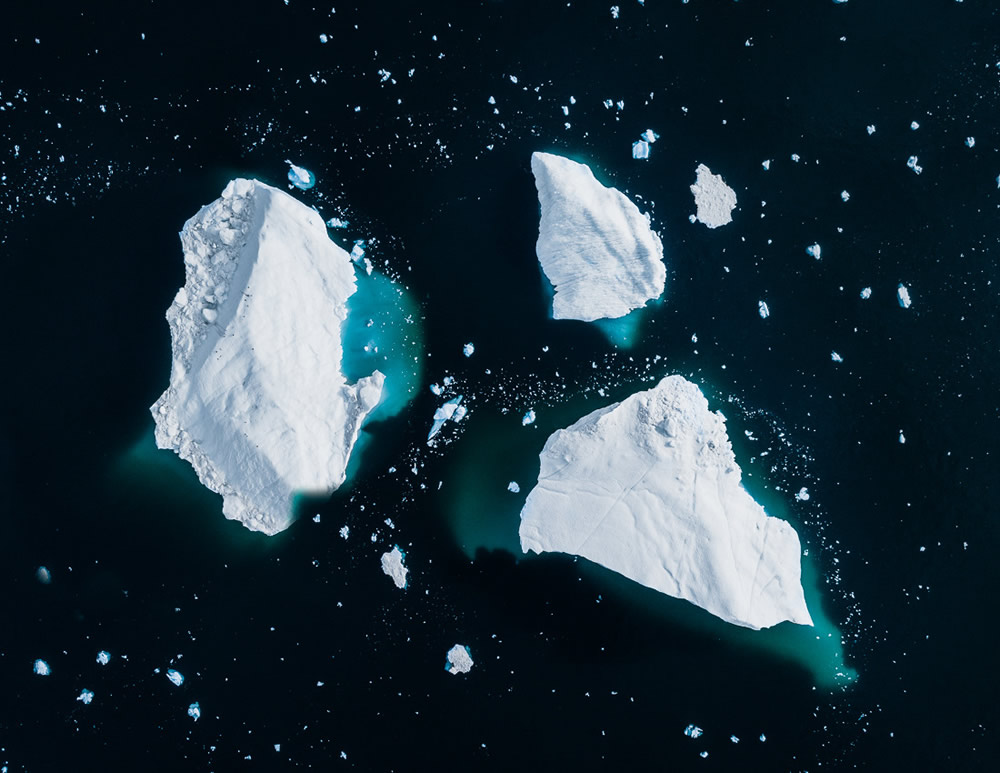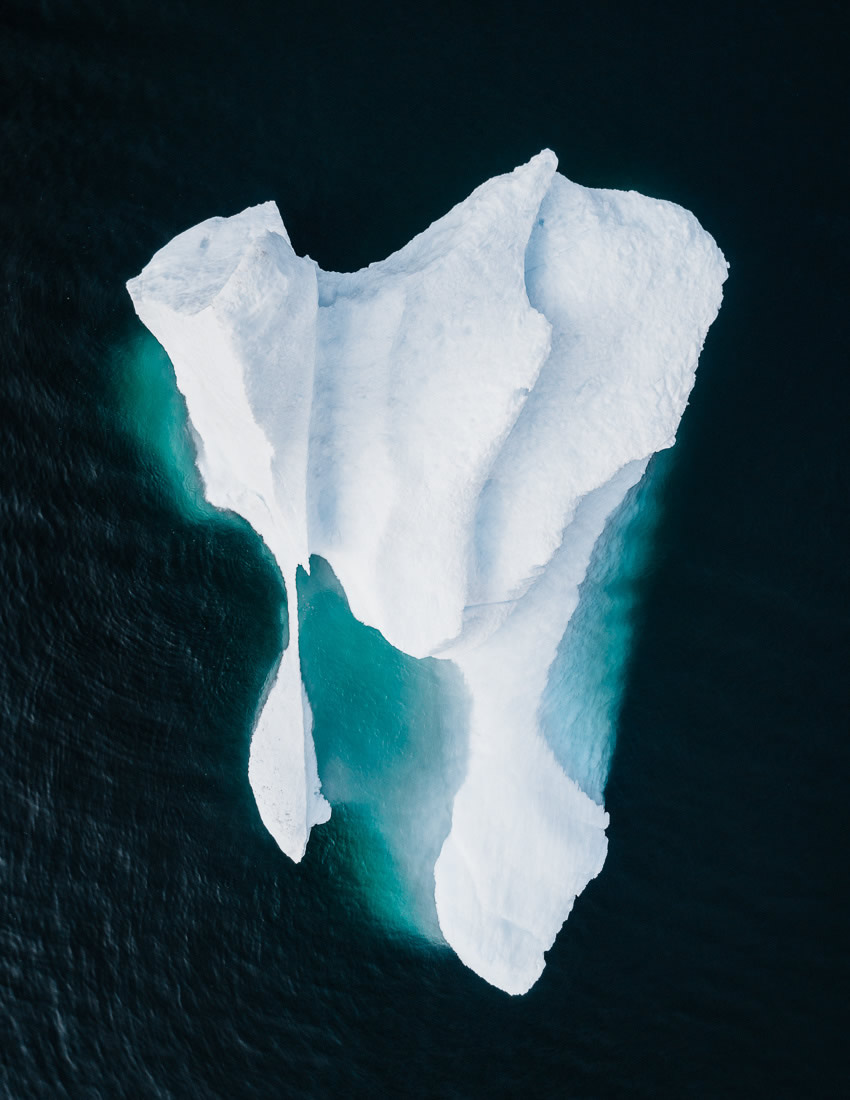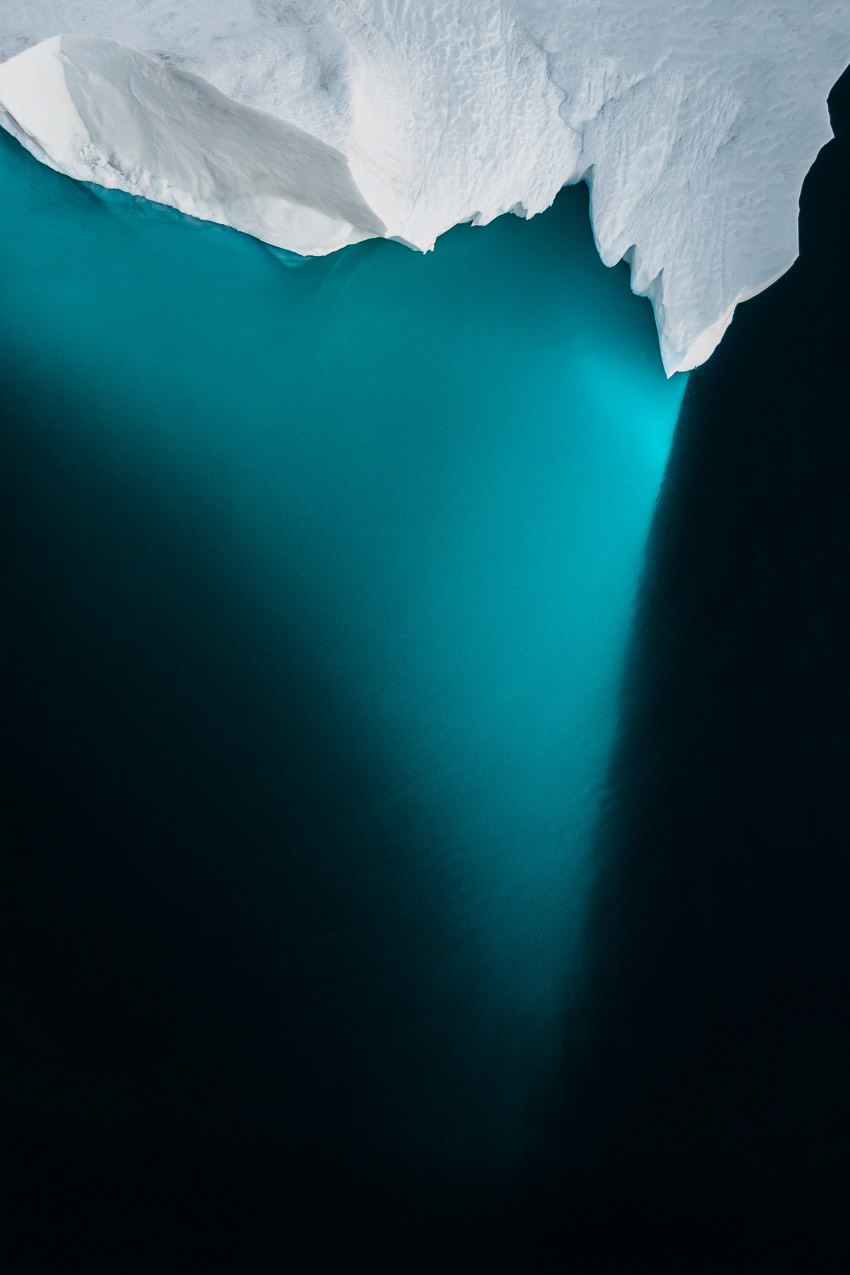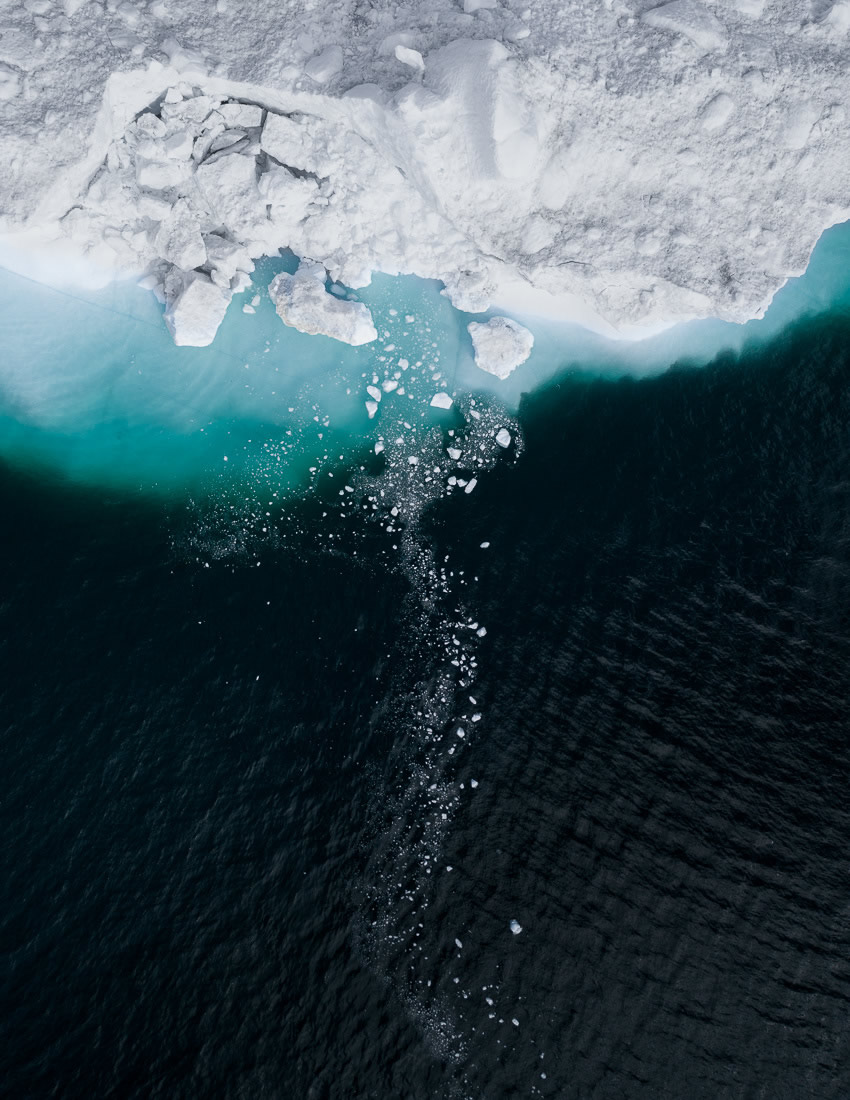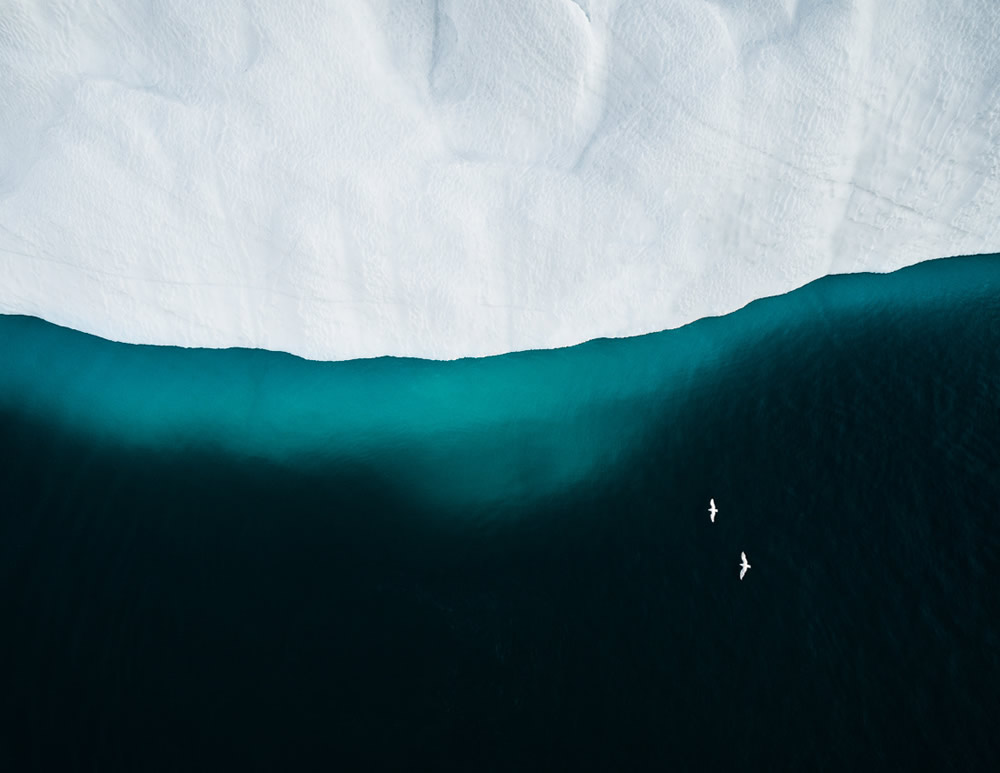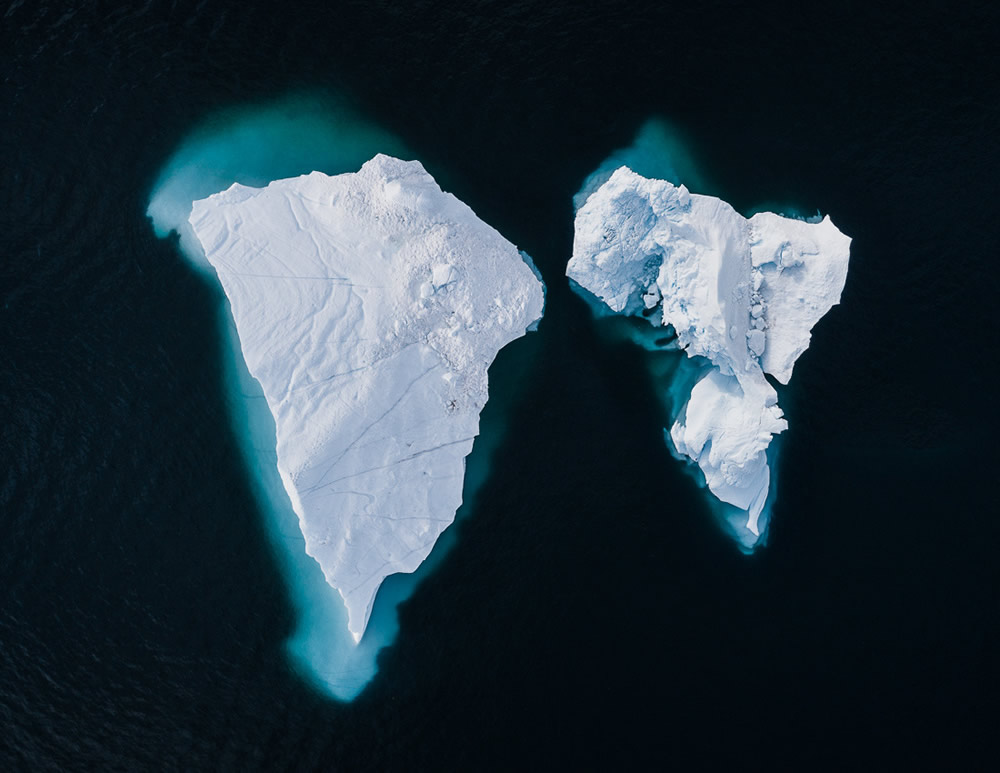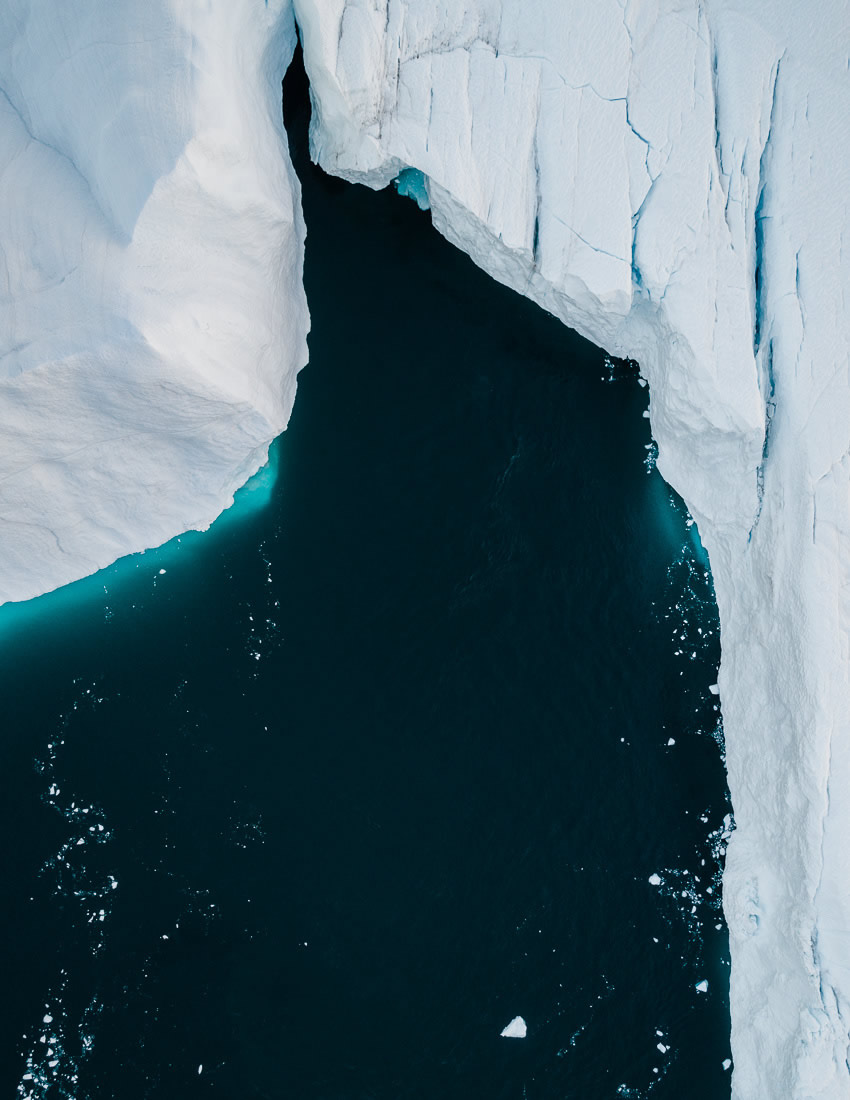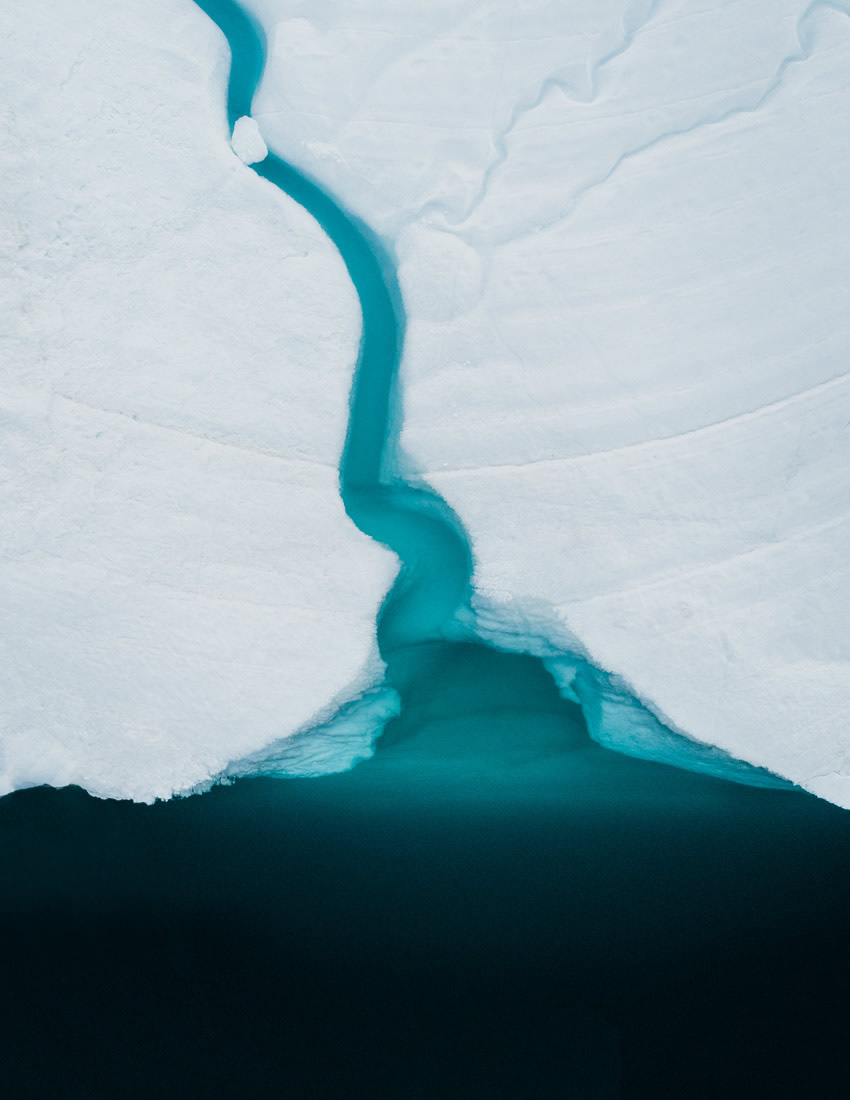 About Tom Hegen
My name is Tom Hegen, I work as a Photographer and Designer in Munich, Germany. I focus on aerial photography projects that show the impact of human presence on earth. As a photographer, I am interested in the relationship between man and nature. In my aerial photography, I focus on landscapes that have been heavily transformed by human intervention. I am trying to sensitize the viewer for those subjects by taking a look at the extraordinary forces impacting our environment.
You can find Tom Hegen on the Web:
Copyrights:
All the pictures in this post are copyrighted to Tom Hegen. Their reproduction, even in part, is forbidden without the explicit approval of the rightful owners.