Photographer Hayley Roberts shows how photography and photoshop help her escape reality. Hayley is a creative photography addict and she wants to show the process behind her amazing photographs.
The inspiration for Hayley's images stems primarily from her parents reading fairy tales. As a child, she was under the impression that adult life would be full of magic and adventures and was deeply disappointed to discover that wasn't the case. So now she uses Photoshop to add magic to every day because if she can't find it in life.
In her words "An artwork can take several hours to several weeks to edit depending on the complexity. But I love the process of creation so it never feels like work. I taught myself photography and Photoshop through the use of fun projects. I'd decide what method of creative photography I wanted to explore next and then create an image around it. I've now explored over 100 techniques and written tutorials about each of them to help other photographers. It's an enjoyable way to learn and stay motivated, and I'd love to share these projects with you."
Scroll down and inspire yourself. Check Hayley's Instagram for more information.
You can find more info about Hayley Roberts:
#1 "The Chrysanthemum" – Faking Underwater Scenes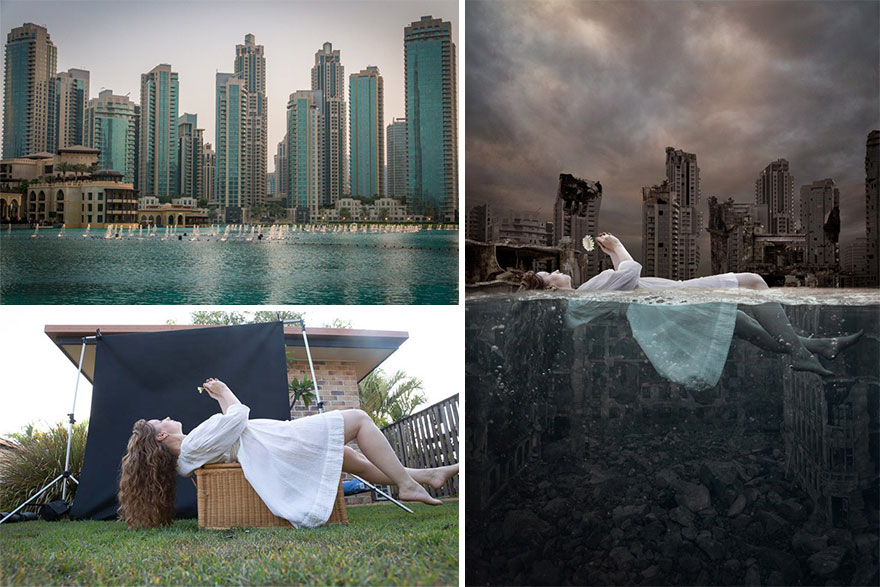 #2 "Hear Us" – Creating Invisible People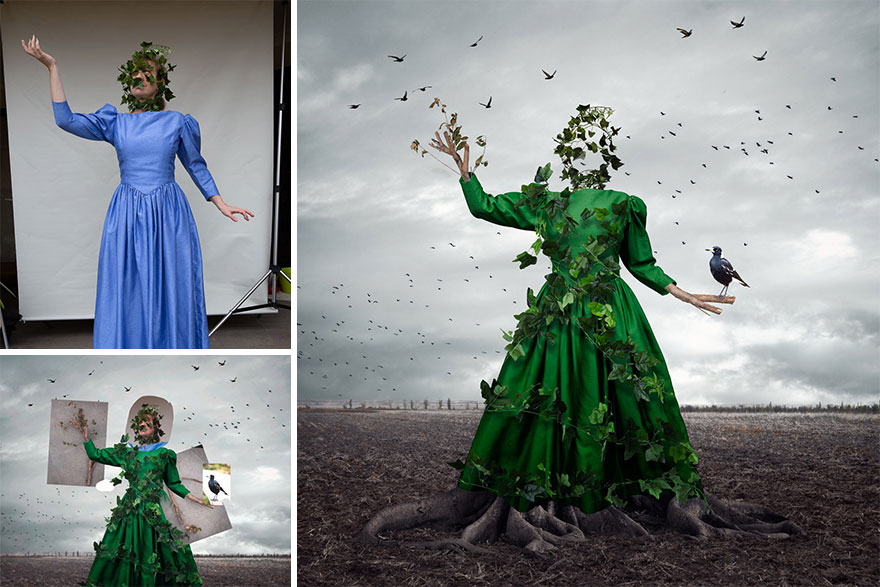 #3 "My Neighbor" – Exploring Forced Perspective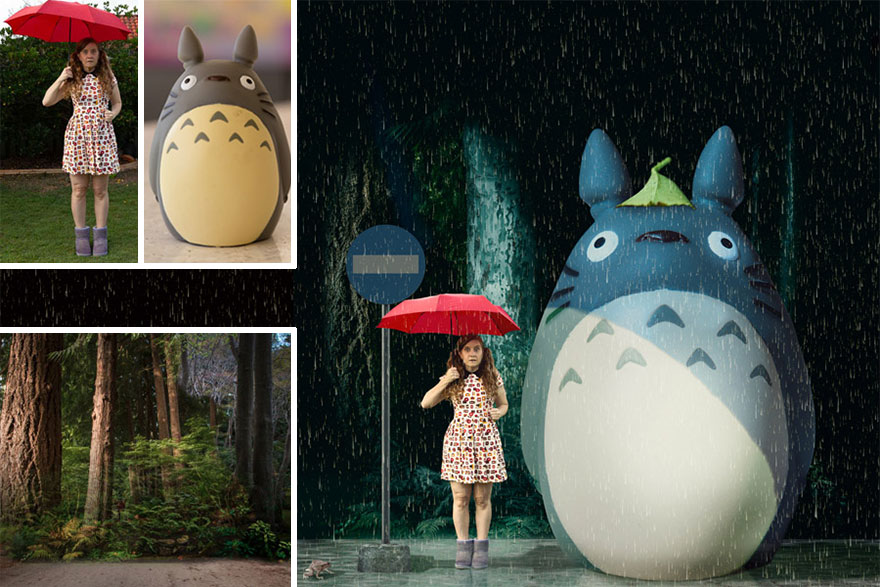 #4 "The Wrong Dress" – Making Miniatures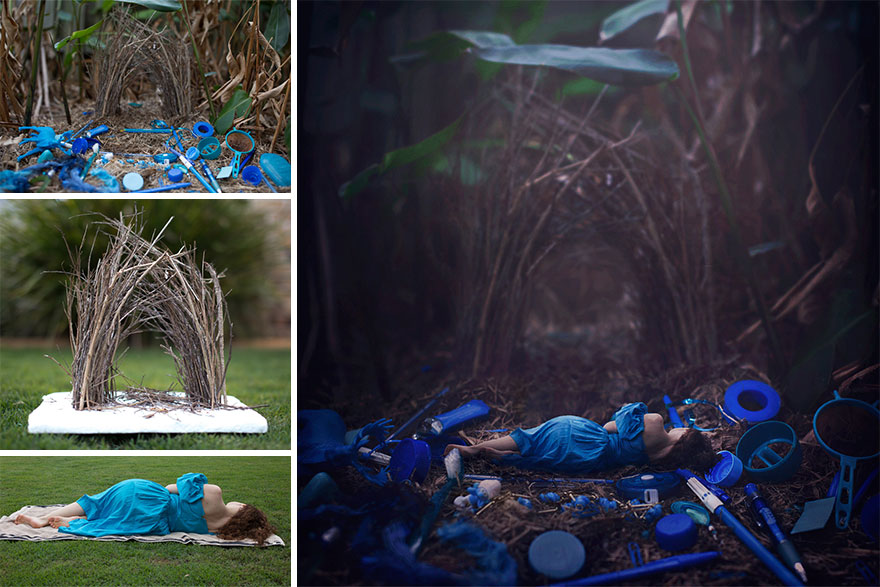 #5 "Back Breaks And Heart Aches" – Learning How To Levitate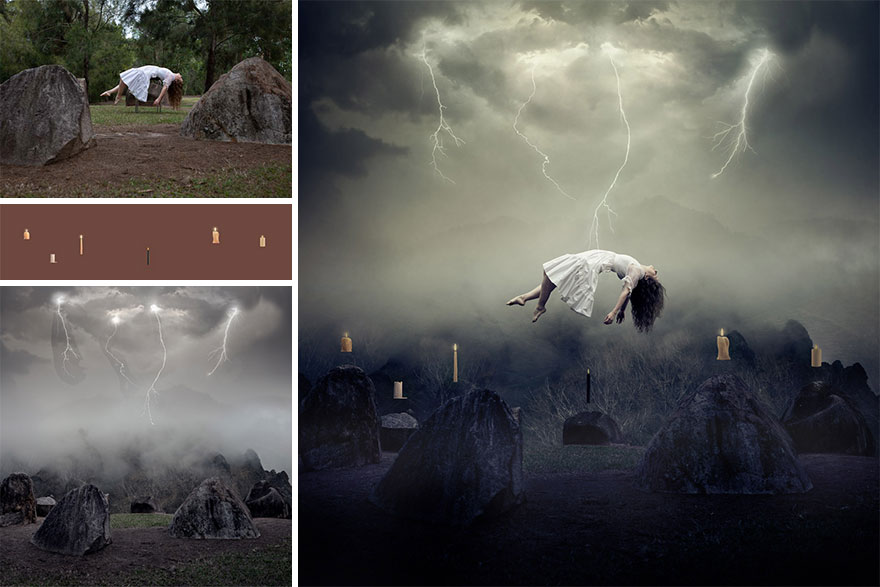 #6 "The Stars Are Falling" – Turning Day Into Night

#7 "The Crossing" – Using Opacity To Call Up The Dead
#8 "Spellbound" – Adding Special Effects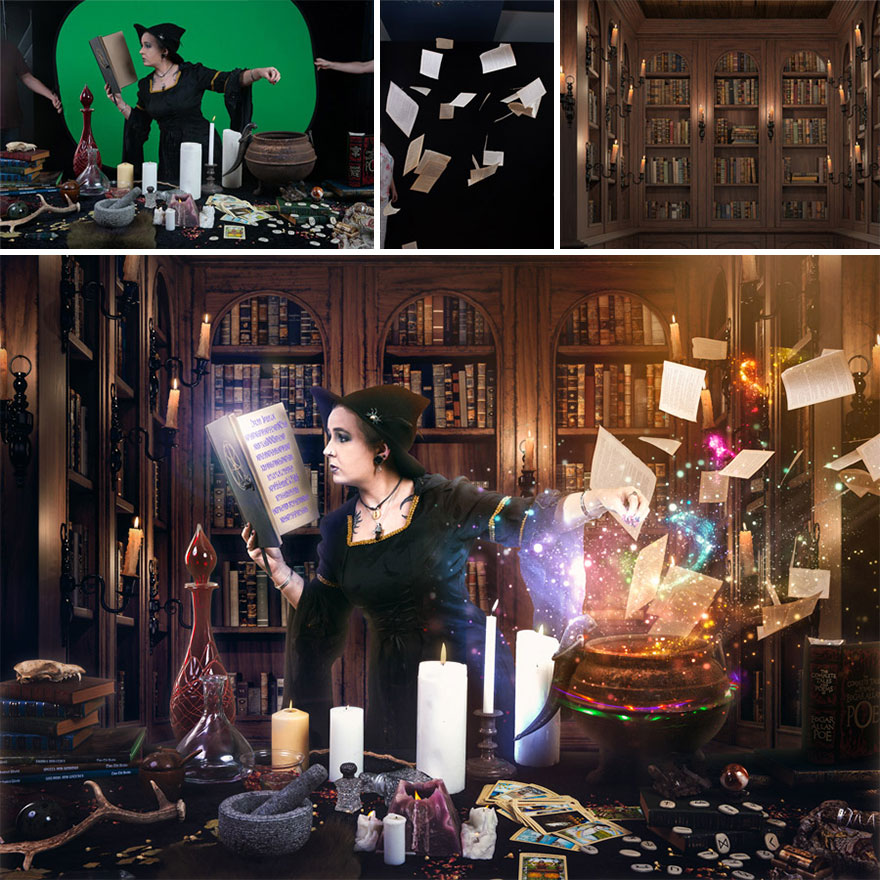 #9 "Seasons Change" – Dispersing Away Into Nothing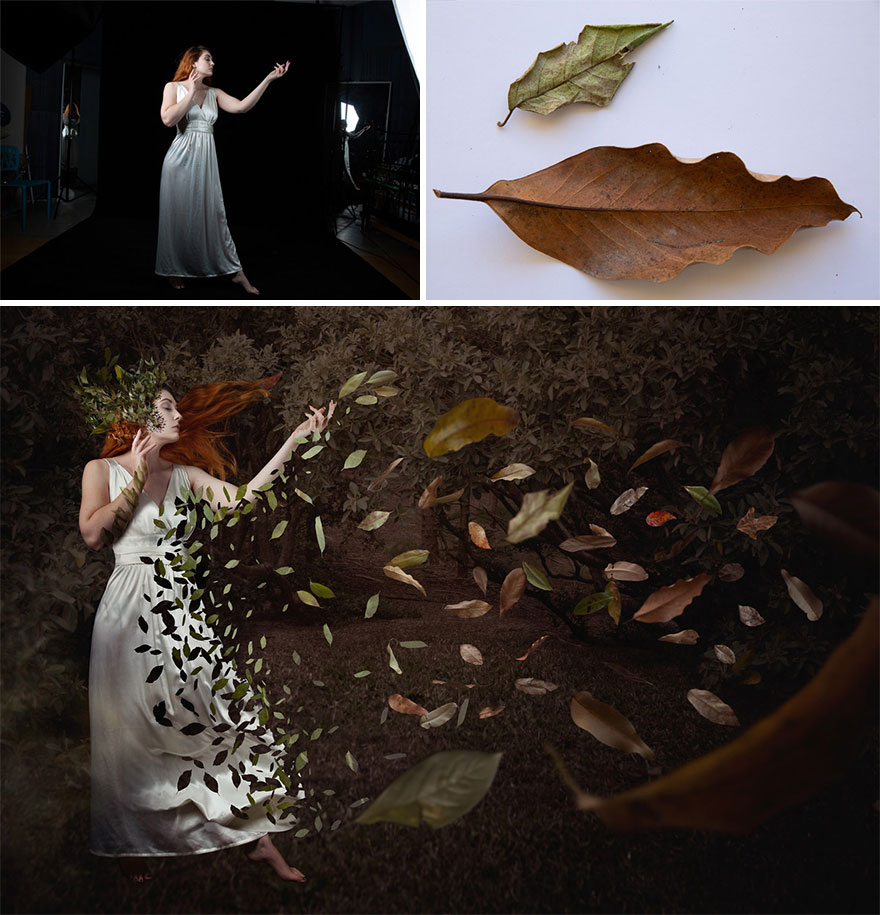 #10 "Metamorphosis" – Trying Out Digital Painting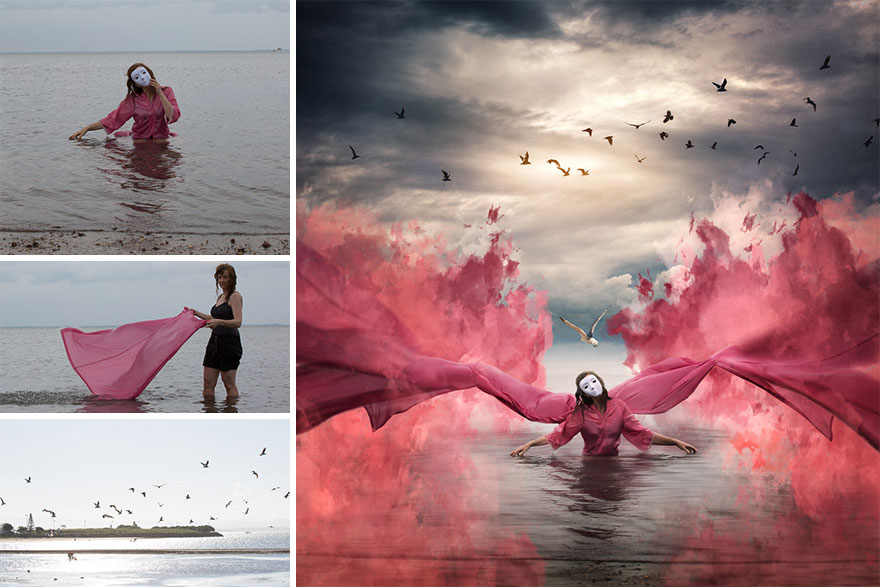 #11 "Farewell, My Lovely" – Using Silhouettes To Tell Stories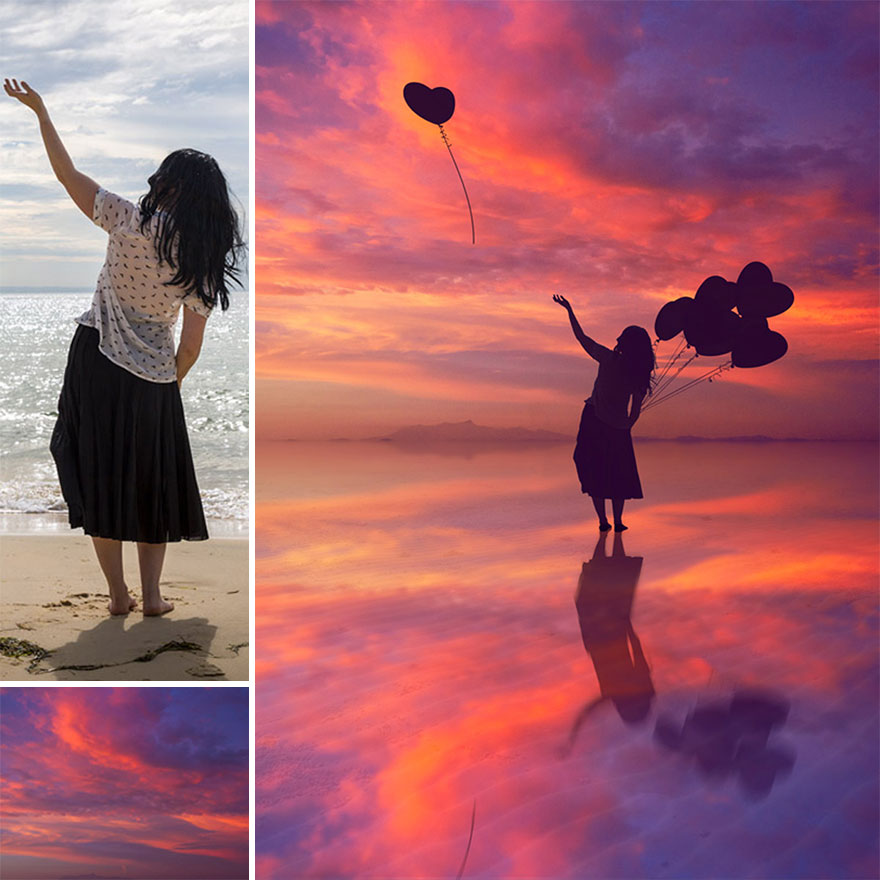 #12 "If You Go Down To The Woods Today" – Extending Hair And Dresses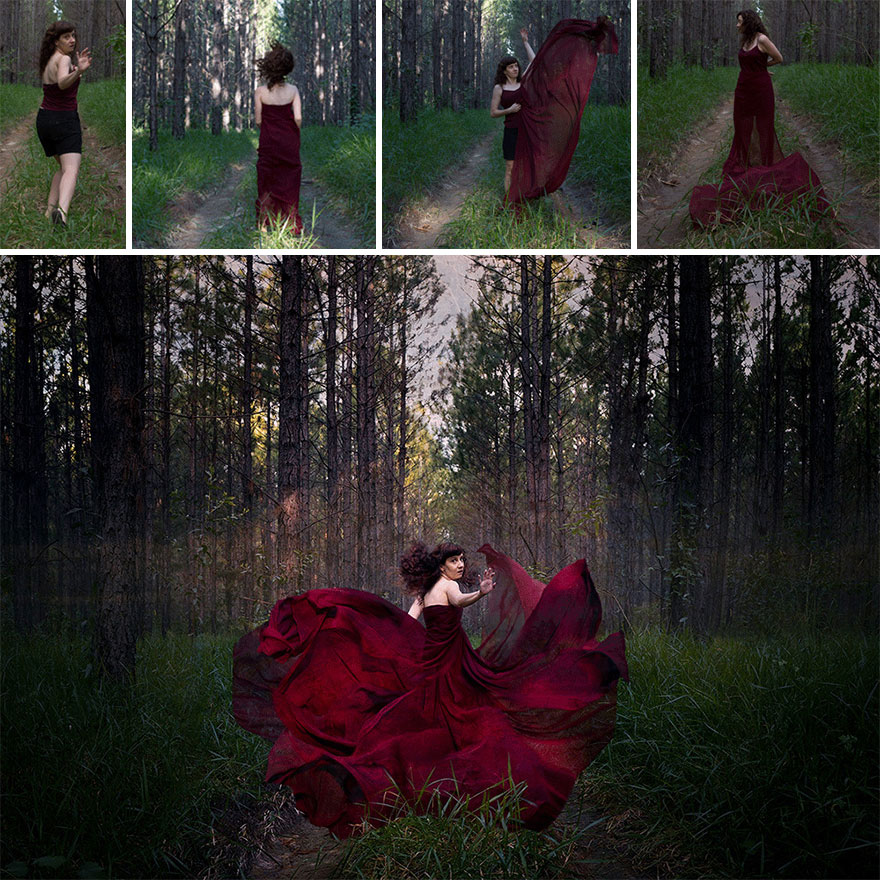 #13 "Wallflower" – Using Displacement Maps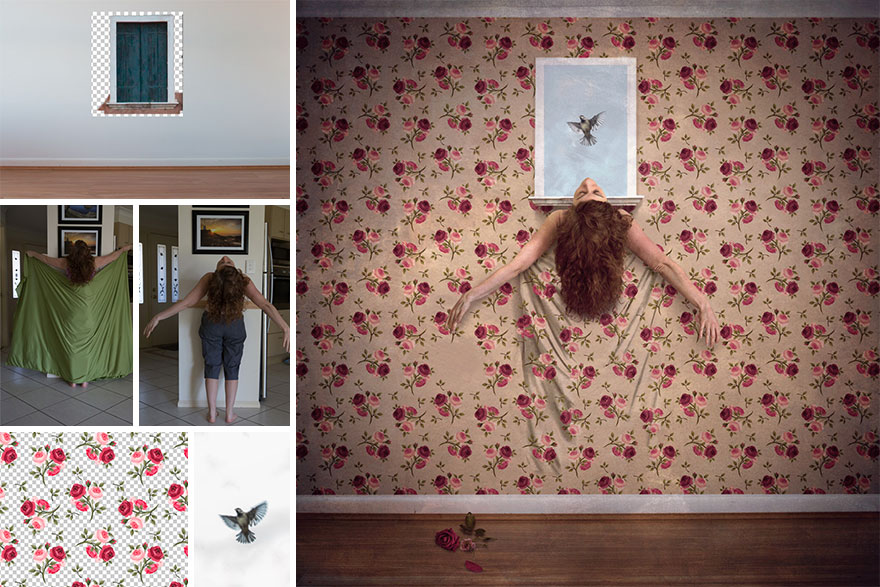 #14 "Vengeance" – Created To Try Out HDR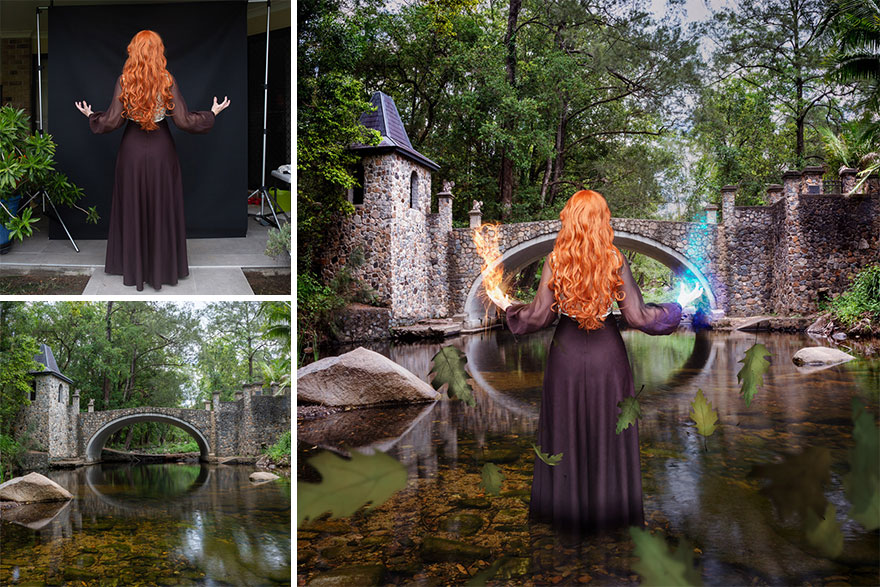 #15 "Words Escape Me" – Creating Photoshop Brushes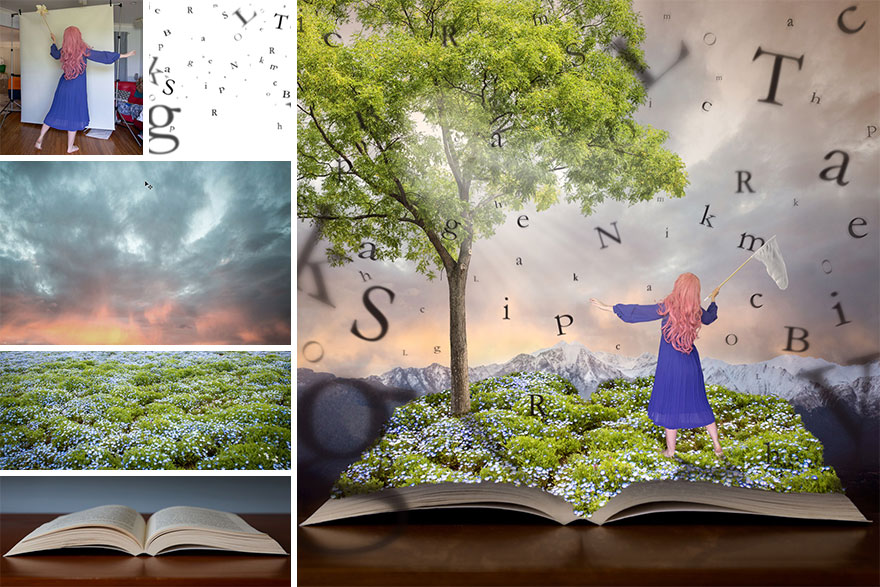 #16 "Silenced" – Using The Smudge Tool To Turn A Photo Into A Painting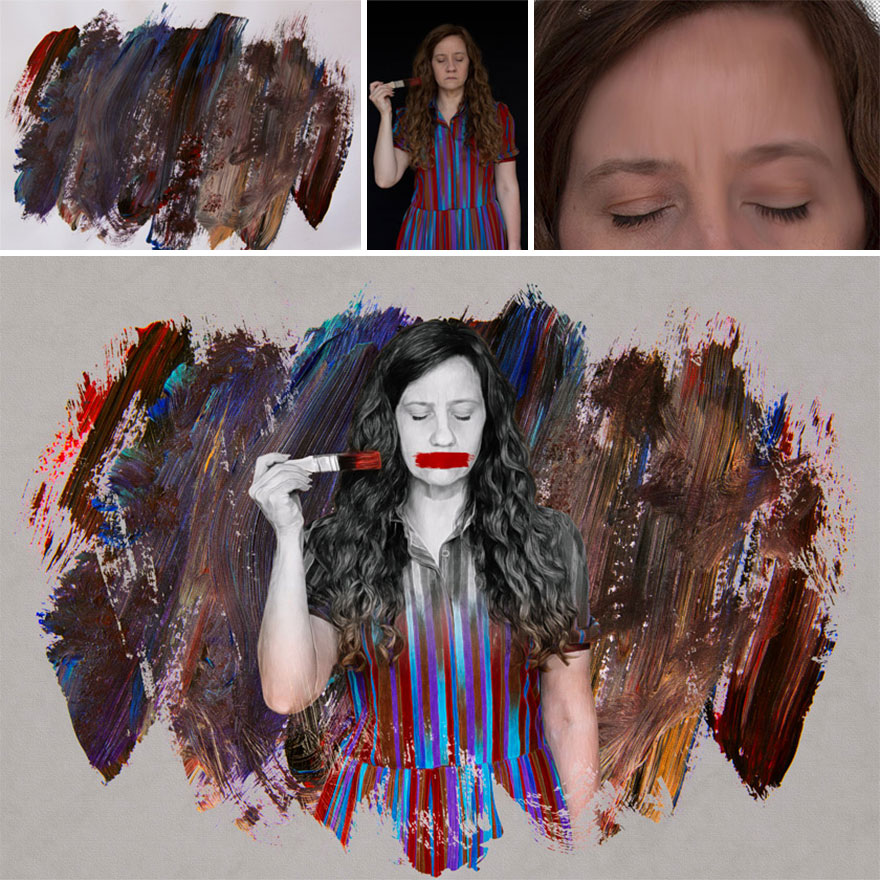 #17 "Storm Clouds Gather" – Using Black And White With Selective Colour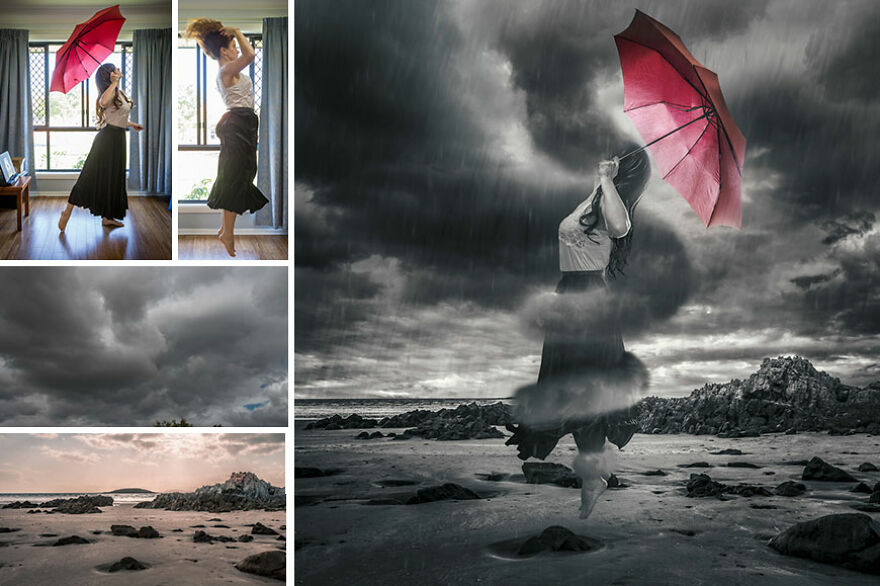 #18 "Deer Petal" – Mirroring An Image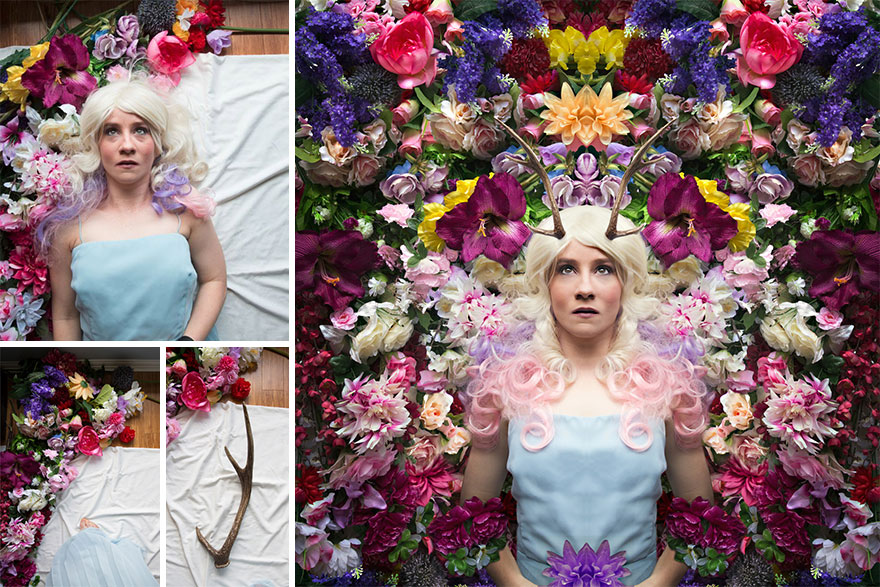 #19 "The Fatal Attraction" – Making Objects Float And Multiplicity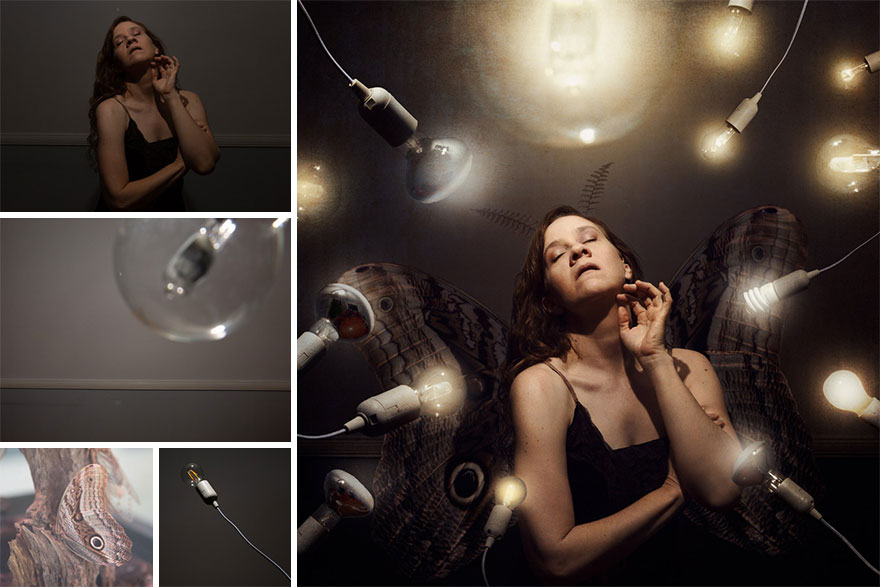 #20 "Invasion" – Messing With Perspective To Make Giants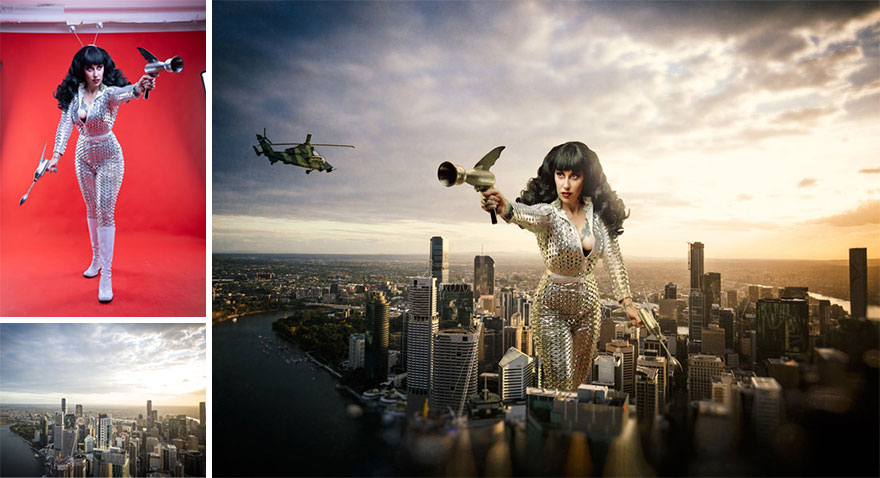 ---
Related Articles: