Here are some best crime and thriller TV series on Netflix. You can find a variety of thrillers like Pablo Escobar's Narcos, Osho's Wild Wild Country, famous Discovery channel feature Manhunt: Unabomber. Few series like An Innocent Man, Making a Murderer are documentary type TV series. Hope you guys will like these, please comment your favorite show on the Comment section. I will catch you with another interesting list in future articles.
Plese check other Lockdown Series Articles here:
#1 Narcos (2015-2017)
Narcos is an American crime drama web television series created and produced by Chris Brancato, Carlo Bernard, and Doug Miro. Set and filmed in Colombia, seasons 1 and 2 are based on the story of drug kingpin Pablo Escobar, who became a billionaire through the production and distribution of cocaine. The series also focuses on Escobar's interactions with drug lords, Drug Enforcement Administration (DEA) agents, and various opposition entities. Season 3 picks up after the fall of Escobar and continues to follow the DEA as they try to shut down the rise of the infamous Cali Cartel.
#2 Wild Wild Country (2018)
Wild Wild Country is a Netflix documentary series about the controversial Indian guru Bhagwan Shree Rajneesh (Osho), his one-time personal assistant Ma Anand Sheela, and their community of followers in the Rajneeshpuram community located in Wasco County, Oregon. It was released on Netflix on March 16, 2018, after premiering at the Sundance Film Festival.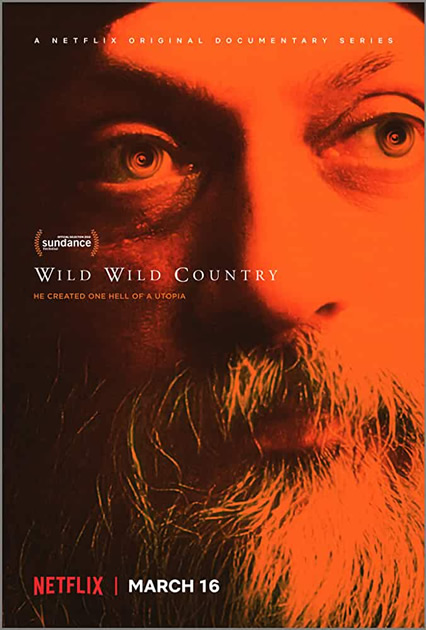 #3 Manhunt: Unabomber (2017)
Manhunt is an American drama anthology television series created by Andrew Sodroski, Jim Clemente, and Tony Gittelson. Initially commissioned as a television miniseries starring Sam Worthington and Paul Bettany, it depicted a fictionalized account of the FBI's hunt for the Unabomber and premiered on Discovery Channel on August 1, 2017. On July 17, 2018, it was reported that Charter Communications was in advanced negotiations with the series' producers to pick up the series, now considered an anthology series, for two seasons to be aired on their Spectrum cable service.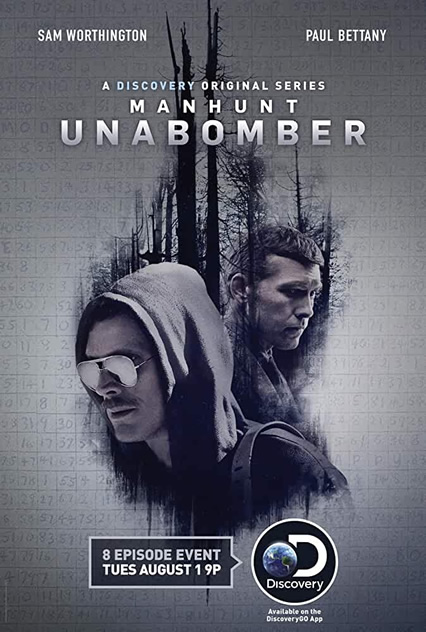 #4 Breaking Bad (2008-2013)
Breaking Bad is an American neo-Western crime drama television series created and produced by Vince Gilligan. The show aired on AMC from January 20, 2008, to September 29, 2013. It was set and filmed in Albuquerque, New Mexico, and tells the story of Walter White (Bryan Cranston), an underemployed and depressed high school chemistry teacher who is struggling with midlife crisis and a recent diagnosis of stage-three lung cancer. White and his former student Jesse Pinkman (Aaron Paul) turn to crime by producing and selling crystallized methamphetamine to secure his family's financial future before he dies, while navigating the dangers of the criminal underworld. The title is a Southern colloquialism meaning to turn to a life of crime. Gilligan characterized the series as showing Walter's transformation from a soft-spoken Mr. Chips into Scarface.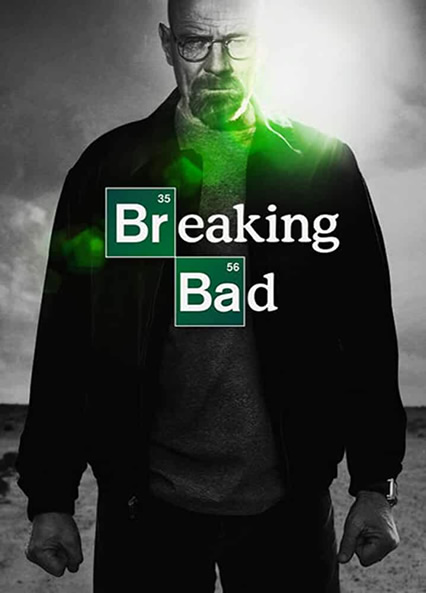 #5 Sherlock (2010)
Sherlock is a British crime television series based on Sir Arthur Conan Doyle's Sherlock Holmes detective stories. Created by Steven Moffat and Mark Gatiss, it stars Benedict Cumberbatch as Sherlock Holmes and Martin Freeman as Doctor John Watson. 13 episodes have been produced, with four three-part series airing from 2010 to 2017, and a special episode that aired on 1 January 2016. The series is set in the present day, while the one-off special features a Victorian period fantasy resembling the original Holmes stories.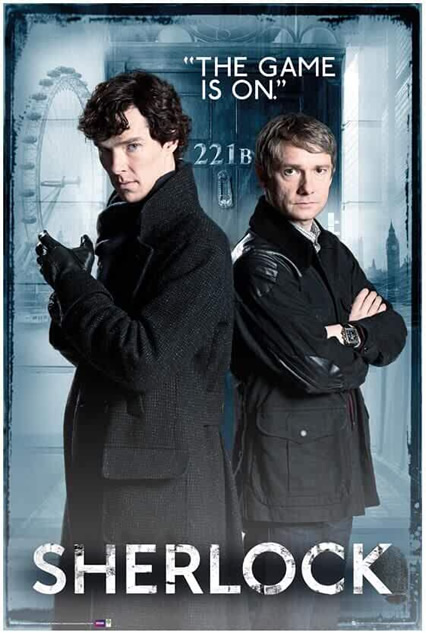 #6 Unbelievable (2019)
Based on the true story of Marie, a teenager who was charged with lying about having been raped, and the two female detectives who followed the path to the truth.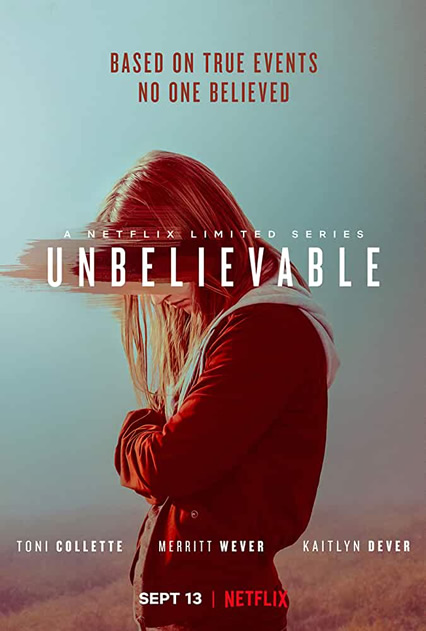 #7 Broadchurch (2013 – 2017)
Broadchurch is a British serial crime drama television series broadcast on ITV for three series between 2013 and 2017. It was created by Chris Chibnall, who acted as an executive producer and wrote all 24 episodes, and produced by Kudos Film and Television and Imaginary Friends. The series is set in Broadchurch, a fictional English town in Dorset, and focuses on police detectives DI Alec Hardy (David Tennant) and DS Ellie Miller (Olivia Colman). The series features an ensemble cast that in addition to Tennant and Colman includes Jodie Whittaker, Andrew Buchan, Carolyn Pickles, Arthur Darvill, Charlotte Beaumont, Vicky McClure, Adam Wilson and Matthew Gravelle.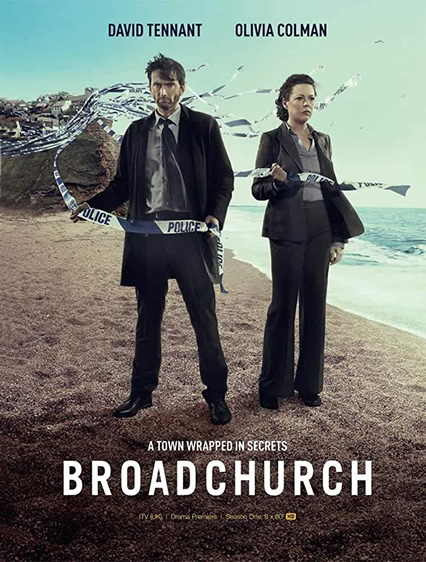 #8 The Staircase (2004 – 2018)
The Staircase is a 2004 French television miniseries by Jean-Xavier de Lestrade documenting the trial of Michael Peterson, convicted of murdering his wife, Kathleen Peterson. Following from de Lestrade's Oscar-winning Murder on a Sunday Morning, filming began soon after Peterson's indictment. Camera crews were given access to the accused's extended family, the defense attorneys, and the courtroom.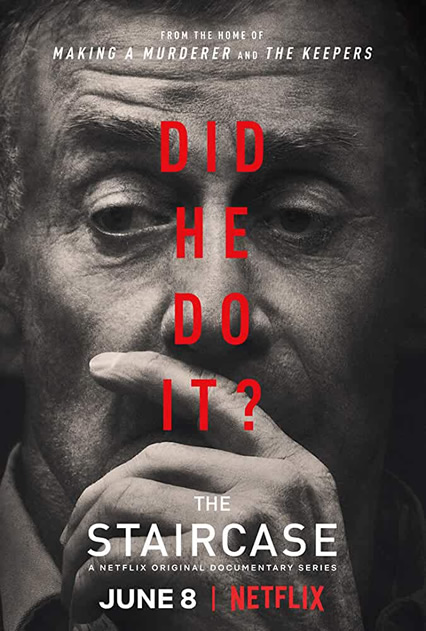 #9 Money Heist (2017)
Money Heist is a Spanish television heist crime drama series. Created by Álex Pina, the series was initially intended as a limited series to be told in two parts. It had its original run of 15 episodes on Spanish network Antena 3 from 2 May 2017 through 23 November 2017. Netflix acquired the global streaming rights in late 2017. It re-cut the series into 22 shorter episodes and released them worldwide, beginning with the first part on 20 December 2017, followed by the second part on 6 April 2018. In April 2018, Netflix renewed the series with a significantly increased budget for 16 new episodes total. Part 3, with eight episodes, was released on 19 July 2019. Part 4, also with eight episodes, was released on 3 April 2020. A documentary involving the producers and the cast premiered on Netflix the same day, titled Money Heist: The Phenomenon.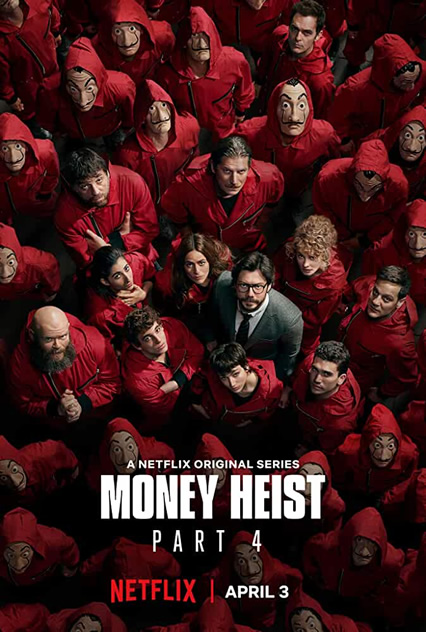 #10 Mindhunter (2017)
Mindhunter is an American crime thriller television series created by Joe Penhall, based on the true-crime book Mindhunter: Inside the FBI's Elite Serial Crime Unit written by John E. Douglas and Mark Olshaker. The series is executive produced by Penhall, David Fincher, and Charlize Theron among others, and debuted worldwide on Netflix on October 13, 2017. Netflix released the second season on August 16, 2019. In January 2020, Netflix announced that the series was on indefinite hold.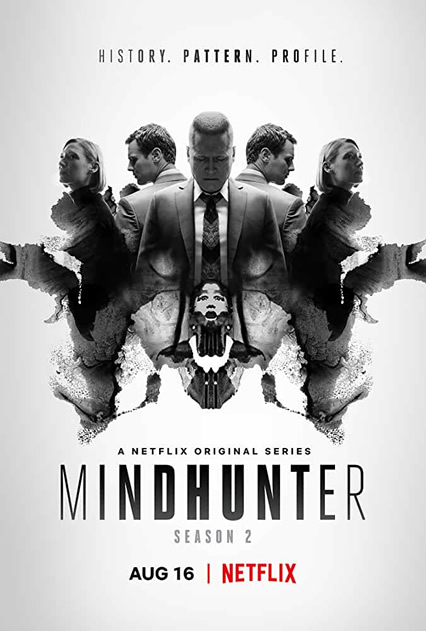 #11 The Keepers (2017)
The Keepers is a seven-episode American documentary web series that explores the unsolved murder of nun Sister Cathy Cesnik, who taught English and drama at Baltimore's Archbishop Keough High School, and her former students' belief that there was a cover-up by authorities after Cesnik suspected that a priest at the school, A. Joseph Maskell, was guilty of sexual abuse of students. The series was directed by Ryan White and released on Netflix on May 19, 2017.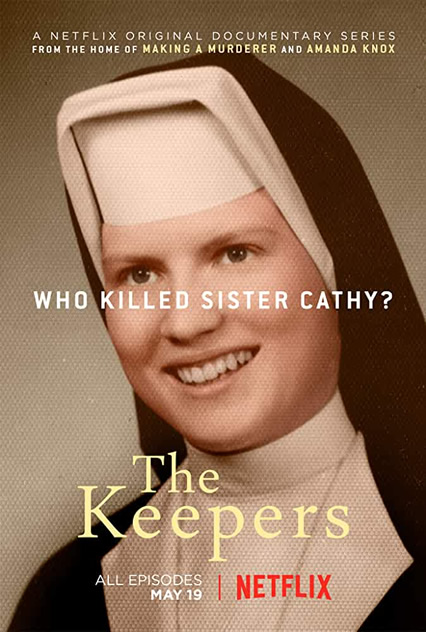 #12 When They See Us (2019)
When They See Us is a 2019 American drama web television miniseries created, co-written, and directed by Ava DuVernay for Netflix, that premiered in four parts on May 31, 2019. It is based on events of the 1989 Central Park jogger case and explores the lives and families of the five male suspects who were falsely accused then prosecuted on charges related to the rape and assault of a woman in Central Park, New York City. The series features an ensemble cast, including Jharrel Jerome, Asante Blackk, Jovan Adepo, Michael K. Williams, Logan Marshall-Green, Joshua Jackson, Blair Underwood, Vera Farmiga, John Leguizamo, Felicity Huffman, Niecy Nash, Aunjanue Ellis, Marsha Stephanie Blake, and Kylie Bunbury.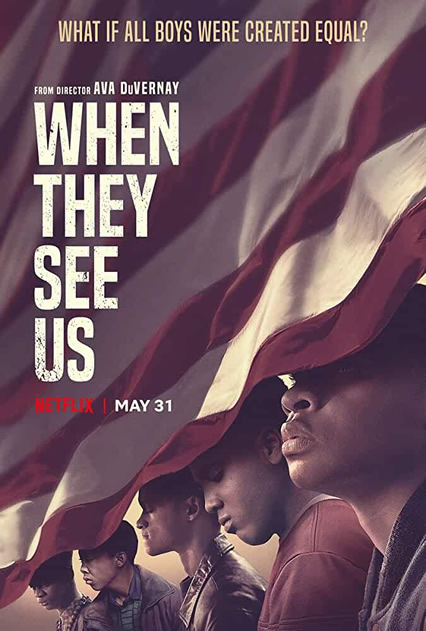 #13 Criminal: UK (2019)
Criminal: UK (or Criminal: United Kingdom) is a 2019 British police procedural anthology series created by George Kay and Jim Field Smith and starring David Tennant, Hayley Atwell, Clare-Hope Ashitey, and Youssef Kerkour. It is part of Netflix's Criminal, an anthology series consisting of 12 total episodes, with three episodes each set in four countries and filmed in local languages: France, Spain, Germany, and the UK. It was released on 20 September 2019 on Netflix.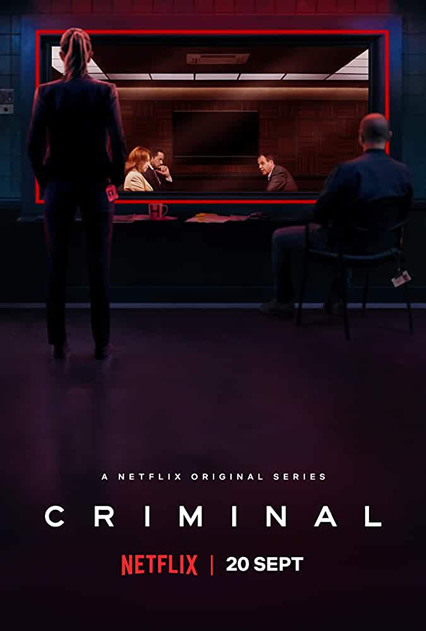 #14 Ozark (2017)
Ozark is an American crime drama web television series created by Bill Dubuque and Mark Williams for Netflix and produced by Media Rights Capital. Financial advisor Martin "Marty" Byrde suddenly relocates his family from the Chicago suburb of Naperville to the summer resort community of Osage Beach, Missouri. After a money laundering scheme for a Mexican drug cartel goes wrong, Marty must make amends by setting up a bigger laundering operation in the Lake of the Ozarks region of central Missouri. When the Byrdes arrive in Missouri, they become entangled with local criminals, including the Langmores and Snells. And also recently Netflix announced the release date for season 4 and the first look poster.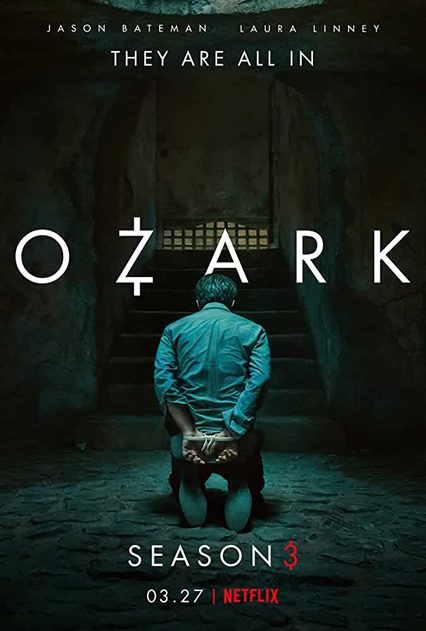 #15 The Fall (2013-2016)
The Fall is a British-Irish crime drama television series filmed and set in Northern Ireland. The series, starring Gillian Anderson as Detective Superintendent Stella Gibson, is created and written by Allan Cubitt and features Jamie Dornan as serial killer Paul Spector. Metropolitan Police Superintendent Stella Gibson, a senior investigating officer who reviews investigations, is seconded to the Police Service of Northern Ireland (PSNI) to assess the progress of a murder investigation that has remained active for longer than 28 days. When it becomes apparent that a serial killer is on the loose, local detectives must work with Stella to find and capture Paul Spector, who is attacking young professional women in the city of Belfast. As time passes Stella's team works tirelessly to build a case but they are met with complications inside and outside the PSNI.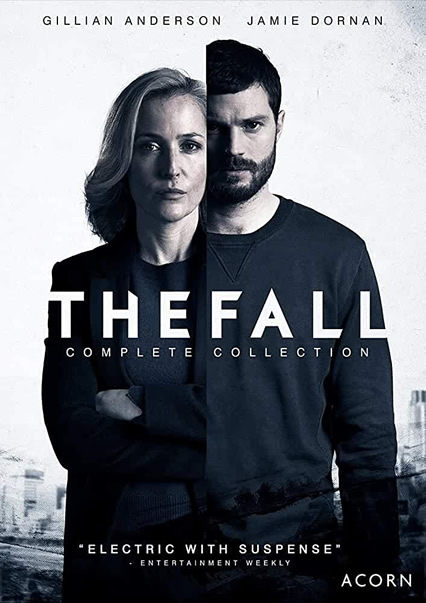 #16 An Innocent Man (2018)
The Innocent Man is an American true crime documentary television series based on John Grisham's 2006 book The Innocent Man: Murder and Injustice in a Small Town. The six-episode first season debuted on Netflix on December 14, 2018. Like Grisham's nonfiction book, the series follows two murder cases in Ada, Oklahoma, between 1982 and 1984. The cases examine the potential false confessions of Ron Williamson, Dennis Fritz, Tommy Ward, and Karl Fontenot.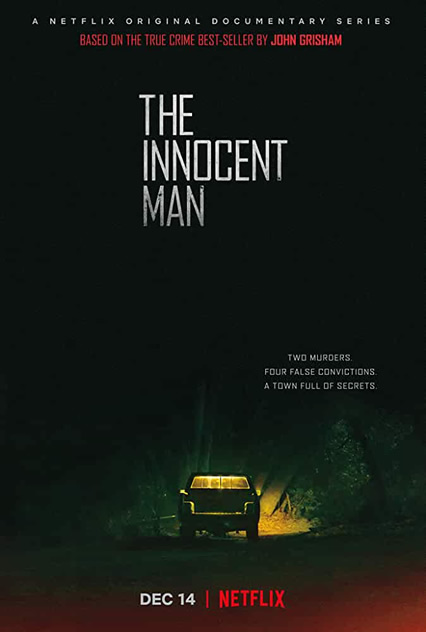 #17 Conversations with a Killer: The Ted Bundy Tapes
Conversations with a Killer: The Ted Bundy Tapes is an American documentary that premiered on Netflix on January 24, 2019, the 30th anniversary of Bundy's execution. Created and directed by Joe Berlinger, the four 60-minute episodes were sourced from over 100 hours of interviews and archival footage of serial killer Ted Bundy, as well as interviews with his family, friends, surviving victims, and the law enforcement members who worked on his case.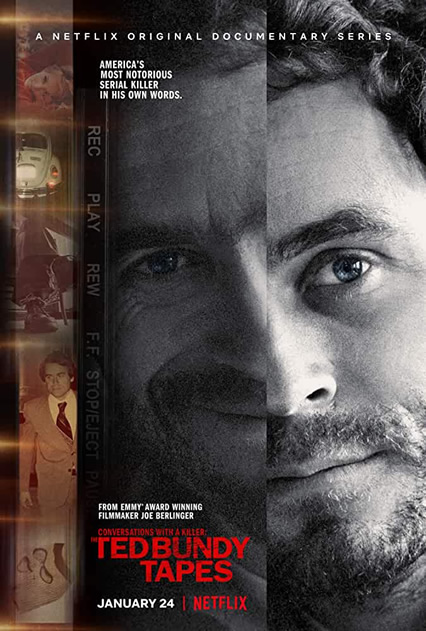 #18 The Confession Tapes (2017)
The Confession Tapes is a 2017 true crime television documentary series that presents six cases of possible false confessions leading to murder convictions of the featured people. In each case, the documentary presents alternate views of how the crime could have taken place and features experts on false confessions, criminal law, miscarriages of justice and psychology. The series, produced and distributed by Netflix, became available to all Netflix subscribers on September 8, 2017. Critics praised the series, likening it to other Netflix true crime documentaries, such as The Keepers and Making a Murderer.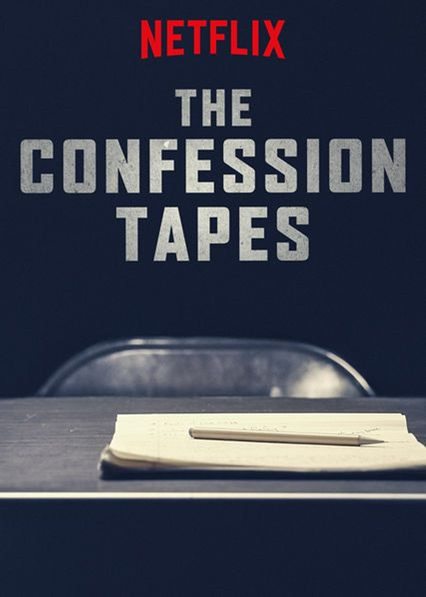 #19 Don't F**k With Cats: Hunting an Internet Killer
The limited series follows a group of internet sleuths who launched a manhunt for Luka Magnotta, after he gained international notoriety in 2010 for sharing a graphic video online of himself killing two kittens. Magnotta was later convicted for murdering Chinese international student Jun Lin in grisly circumstances.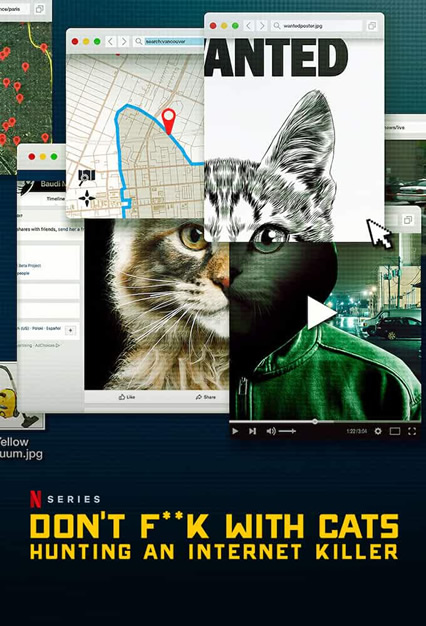 #20 Dark (2017)
Dark is a German science fiction thriller web television series co-created by Baran bo Odar and Jantje Friese. Set in the town of Winden, Germany, Dark concerns the aftermath of a child's disappearance which exposes the secrets of, and hidden connections among, four estranged families as they slowly unravel a sinister time travel conspiracy which spans three generations. Throughout the series, Dark explores the existential implications of time and its effects upon human nature.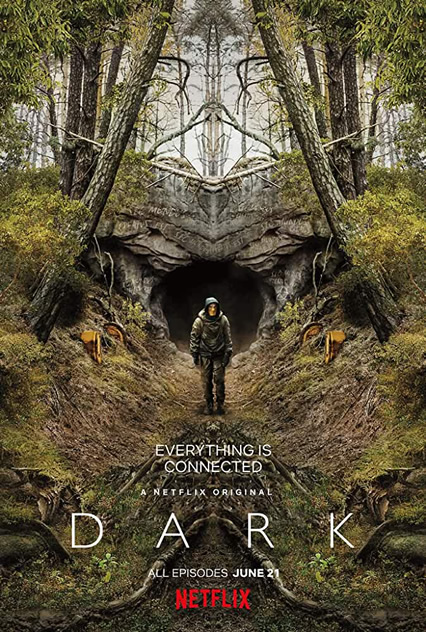 #21 Evil Genius (2018)
Evil Genius: The True Story of America's Most Diabolical Bank Heist is a 2018 true crime documentary series about the murder of Brian Wells, a high-profile 2003 incident often referred to as the "collar bomb" or "pizza bomber" case. It was released on Netflix as a four-part series on May 11, 2018.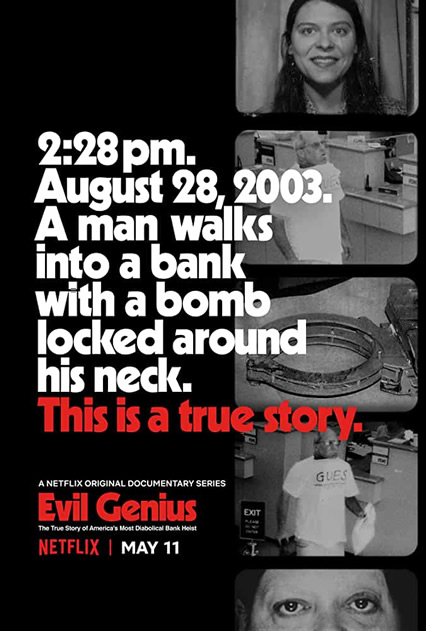 #22 Making a Murderer (2015)
Making a Murderer is an American true crime documentary web television series written and directed by Laura Ricciardi and Moira Demos. The show tells the story of Steven Avery, a man from Manitowoc County, Wisconsin, who served 18 years in prison for the wrongful conviction of sexual assault and attempted murder of Penny Beerntsen. He was later charged in 2005, and convicted in 2007, for the murder of Teresa Halbach. The connected story is that of Brendan Dassey, accused and convicted as an accessory in the murder.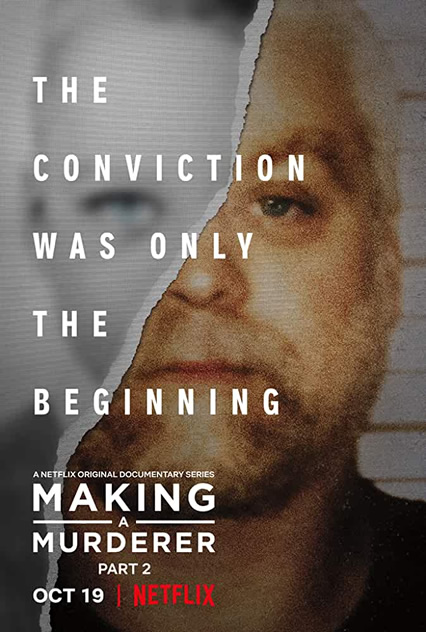 #23 River (2015)
River is a six-part British television drama series, created and written by Abi Morgan and starring Stellan Skarsgård and Nicola Walker. It premiered on BBC One on 13 October 2015 and internationally on Netflix on 18 November 2015. The series is a police procedural but Detective Inspector John River is suffering from guilt after the killing of his partner; the latter appears as a ghost, a figment of River's hallucination.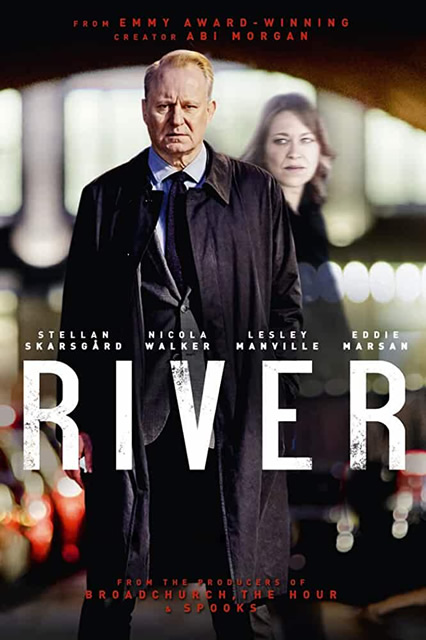 #24 El Chapo (2017)
El Chapo is a crime television series, co-produced by Netflix and Univision, about the life of Joaquín "El Chapo" Guzmán. The series premiered on April 23, 2017 on Univision before airing on Netflix worldwide. It stars Marco de la O as the title character. The series recounts the beginnings of Joaquín "El Chapo" Guzmán in 1985, when he was a low-level member of the Guadalajara Cartel, his rise to power as head of the Sinaloa Cartel, and his downfall.
#25 The Killing (2011-2014)
The Killing is an American crime drama television series that premiered on April 3, 2011, on AMC, based on the Danish television series Forbrydelsen (The Crime). The American version was developed by Veena Sud and produced by Fox Television Studios and Fuse Entertainment. Set in Seattle, Washington, the series follows the various murder investigations by homicide detectives Sarah Linden (Mireille Enos) and Stephen Holder (Joel Kinnaman).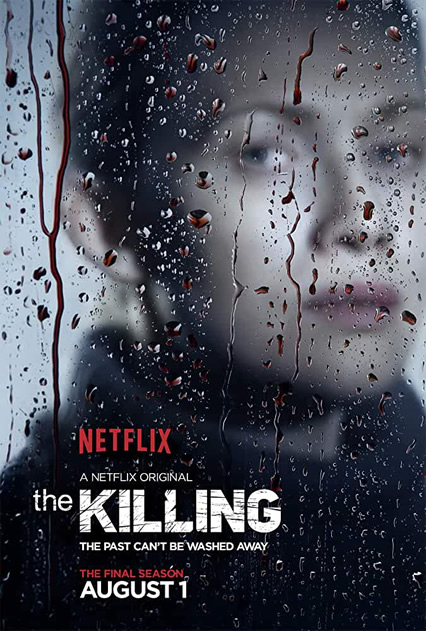 Plese check other Lockdown Series Articles here: