Here in this post of ours, we wanted to highlight some of the 10 most inspiring TED talks about creativity. There can be numerous reasons why we should debate about creativity watching these wonderful videos, at times we tend to do the same stuff again and again, in photography we tend to produce the same qualities and search for the same verb more than often, this is very much the symptom of having the artistic block due to lack of creativity.
I am pretty sure these short talks will boost your morale and drive your passion towards photography in developing our creativity and thereby vision in order to make you love for what you do.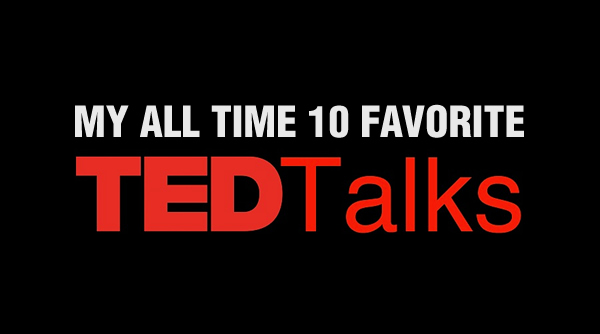 Don't miss to check 15 Most Inspiring TED Talks On Photography. Please list your favorite TED Talk in comments section. Thanks for watching.
#1 Raghava KK: My 5 lives as an artist
With endearing honesty and vulnerability, Raghava KK tells the colorful tale of how art has taken his life to new places, and how life experiences in turn have driven his multiple reincarnations as an artist — from cartoonist to painter, media darling to social outcast, and son to father.
---
#2 Steal Like An Artist: Austin Kleon at TEDxKC
Austin Kleon's talk "Steal Like An Artist" is a creative manifesto based on 10 things he wish he'd heard when he was starting out. Austin is a writer and artist. He's the author of Newspaper Blackout, a best-selling book of poetry made by redacting newspaper articles with a permanent marker.
---
#3 Steven Johnson: Where good ideas come from
"Eureka!" moments. But Steven Johnson shows how history tells a different story. His fascinating tour takes us from the "liquid networks" of London's coffee houses to Charles Darwin's long, slow hunch to today's high-velocity web.
---
#4 Sir Ken Robinson: Do schools kill creativity?
Sir Ken Robinson makes an entertaining and profoundly moving case for creating an education system that nurtures (rather than undermines) creativity.
---
#5 Elizabeth Gilbert: Your elusive creative genius
"Eat, Pray, Love" Author Elizabeth Gilbert muses on the impossible things we expect from artists and geniuses — and shares the radical idea that, instead of the rare person "being" a genius, all of us "have" a genius. It's a funny, personal and surprisingly moving talk.
---
#6 Tim Brown: Tales of creativity and play
At the 2008 Serious Play conference, designer Tim Brown talks about the powerful relationship between creative thinking and play — with many examples you can try at home (and one that maybe you shouldn't).
---
#7 David Kelley: How to build your creative confidence
Is your school or workplace divided into "creatives" versus practical people? Yet surely, David Kelley suggests, creativity is not the domain of only a chosen few. Telling stories from his legendary design career and his own life, he offers ways to build the confidence to create… (From The Design Studio session at TED2012, guest-curated by Chee Pearlman and David Rockwell.)
---
#8 Isaac Mizrahi: Fashion, passion, and about a million other
Fashion designer Isaac Mizrahi spins through a dizzying array of inspirations — from '50s pinups to a fleeting glimpse of a hole in a shirt that makes him shout "Stop the cab!" Inside this rambling talk are real clues to living a happy, creative life.
---
#9 James Cameron: Before Avatar … a curious boy
James Cameron's big-budget (and even bigger-grossing) films create an unreal world all their own. In this personal talk, he reveals his childhood fascination with the fantastic — from reading science fiction to deep-sea diving — and how it ultimately drove the success of his blockbuster hits "Aliens," "The Terminator," "Titanic" and "Avatar."
---
#10 Matt Cutts: Try something new for 30 days
Start the new year with a whole new outlook on life! Matt Cutts discusses how 30 days can change your life.
---
Please check our previous Photography Video Talks posts: