Sweden-based photographer Johnny Kääpä has spent the last few years capturing pictures of wild squirrels in their natural habitat. Offering us a glimpse into their world, and sharing a multi-faceted view of these cute tree-climbing rodents.
At first, thought, sitting around waiting for squirrels may sound boring, his photos prove otherwise. His incredible snaps manage to portray these animals experiencing and displaying a wide range of human-like emotions.
In Johnny Kääpä Words About This Series:
"January 21st is squirrel appreciation day and as a photographer, I've really come to appreciate the little critters. I find it quite fascinating that it is still possible to come up with new and unique picture ideas after taking hundreds of thousands already.
On my Instagram account, I post a squirrel a day and try to come up with an uplifting title, mostly just a quote from a song, but occasionally I come up with a funny title and when I do, I'm prouder of that than any of the pics.
One of them titled Super Hero is part of a popular meme well famous in the squirrel community, anyway.
I hope these pictures make you smile."
You can find Johnny Kääpä on the web:
#1 Monday Morning Be Like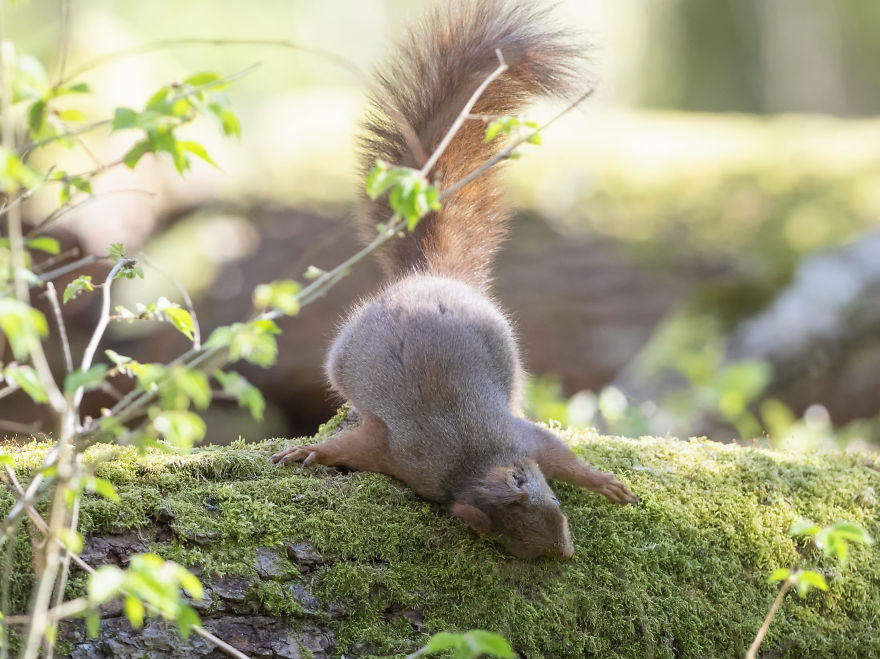 #2 Sharing Is Caring
#3 Well, Ain't You Just The Cutest Thing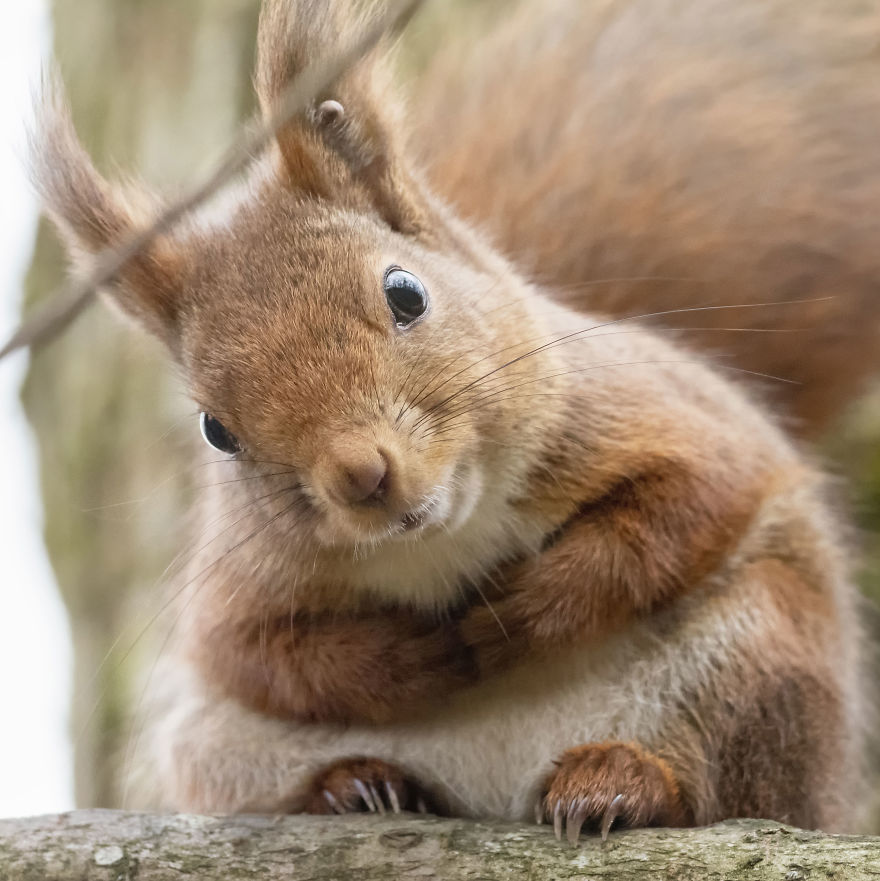 #4 Superhero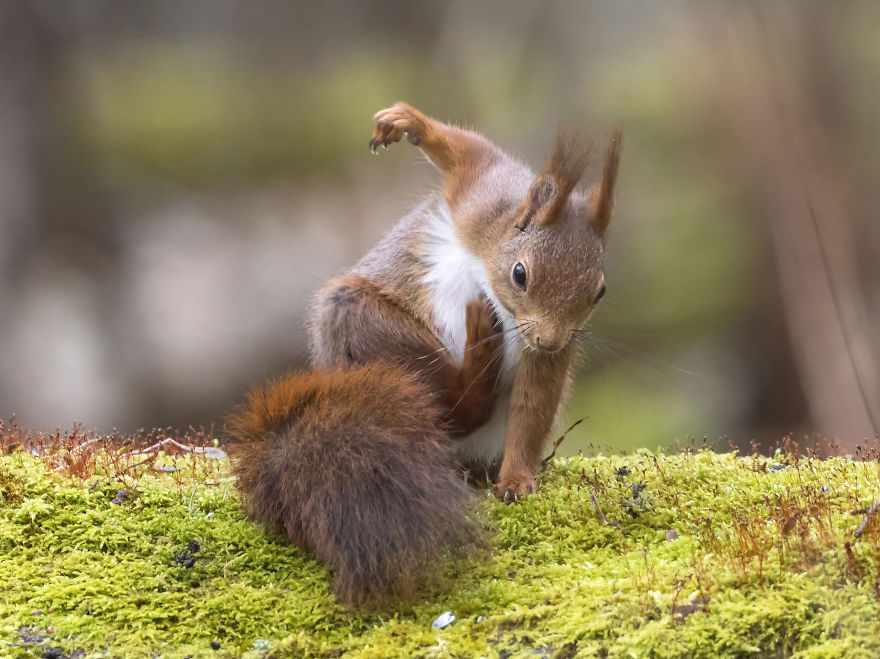 #5 I Got You Buddy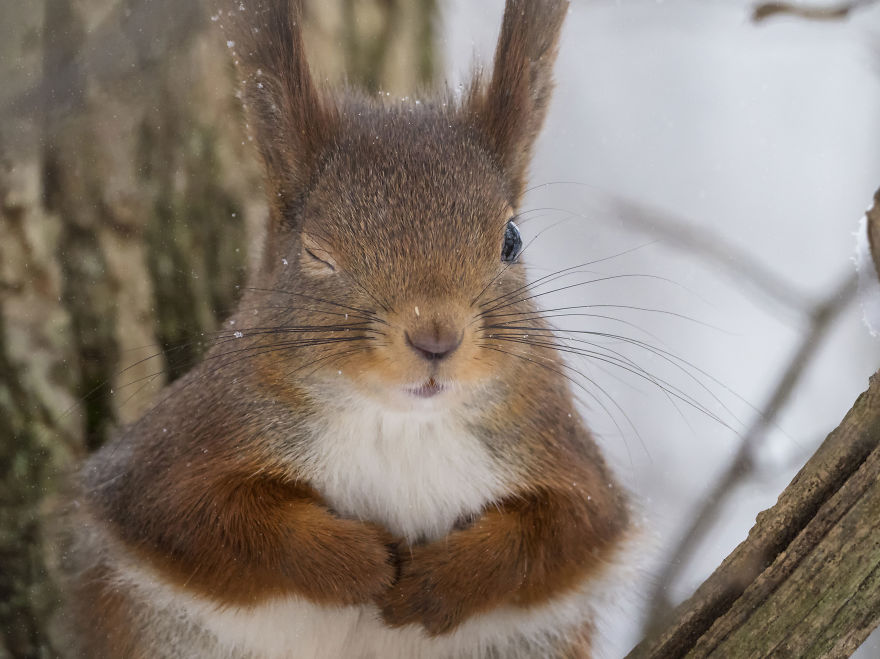 #6 Today We Will Talk About Nuts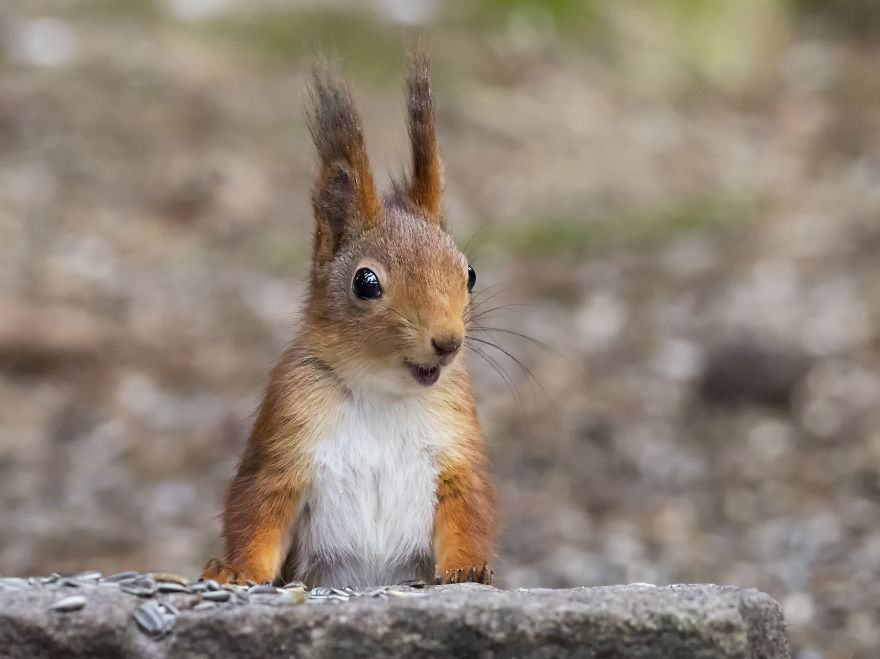 #7 Baby, It's Cold Outside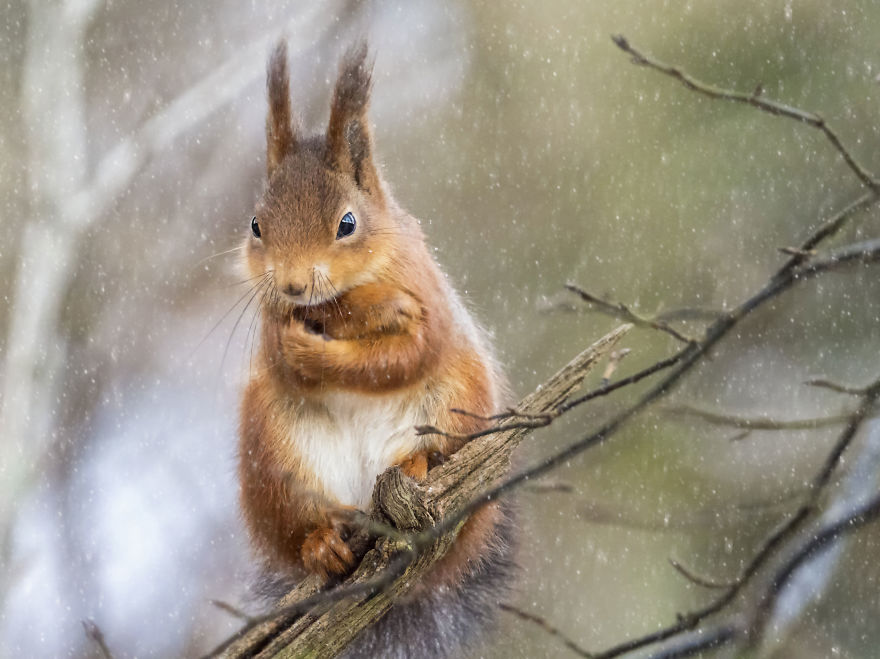 #8 Tyrannosaurus Nut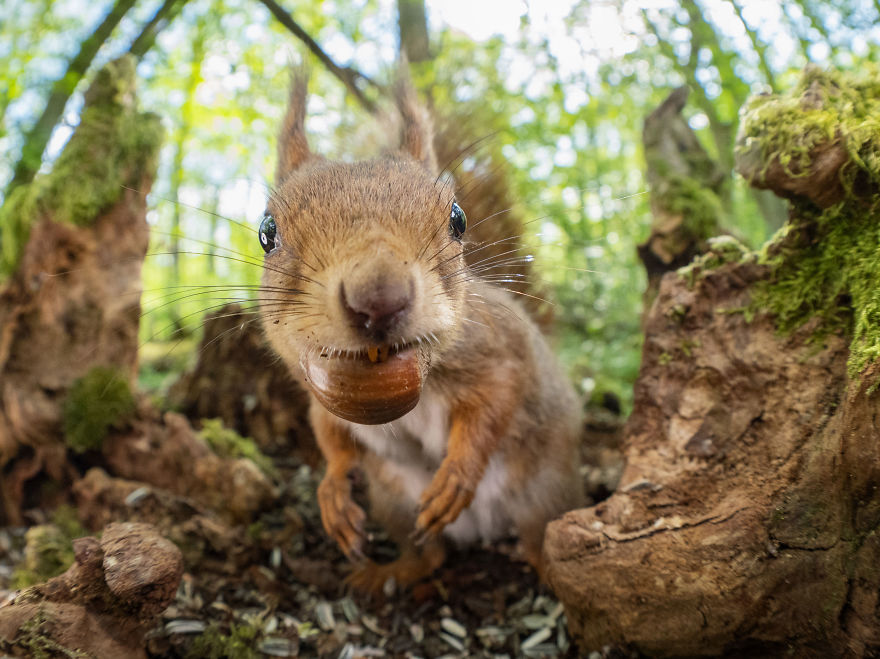 #9 Monday. Best Day Of The Week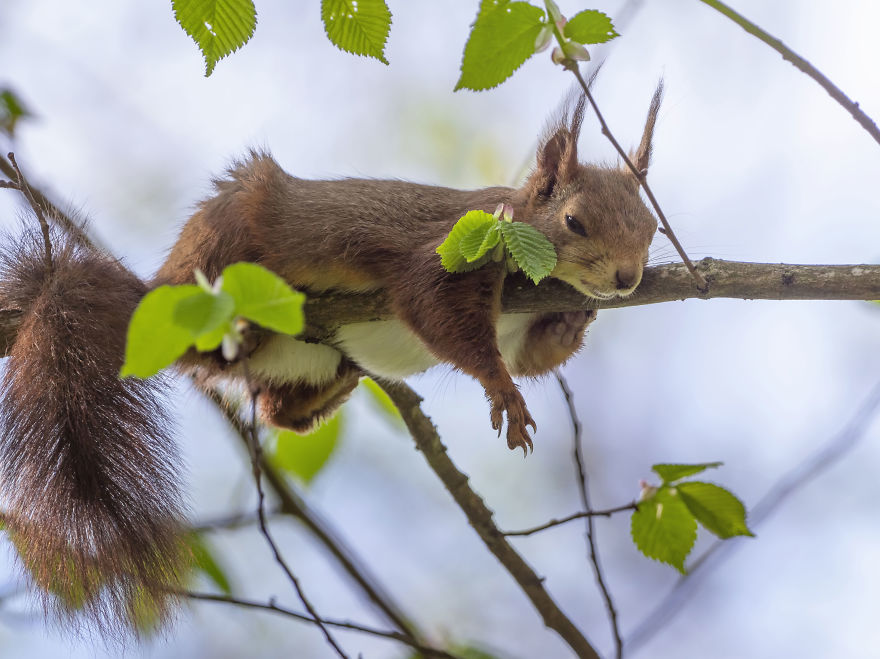 #10 Who Serves Sunflower Seeds In September!?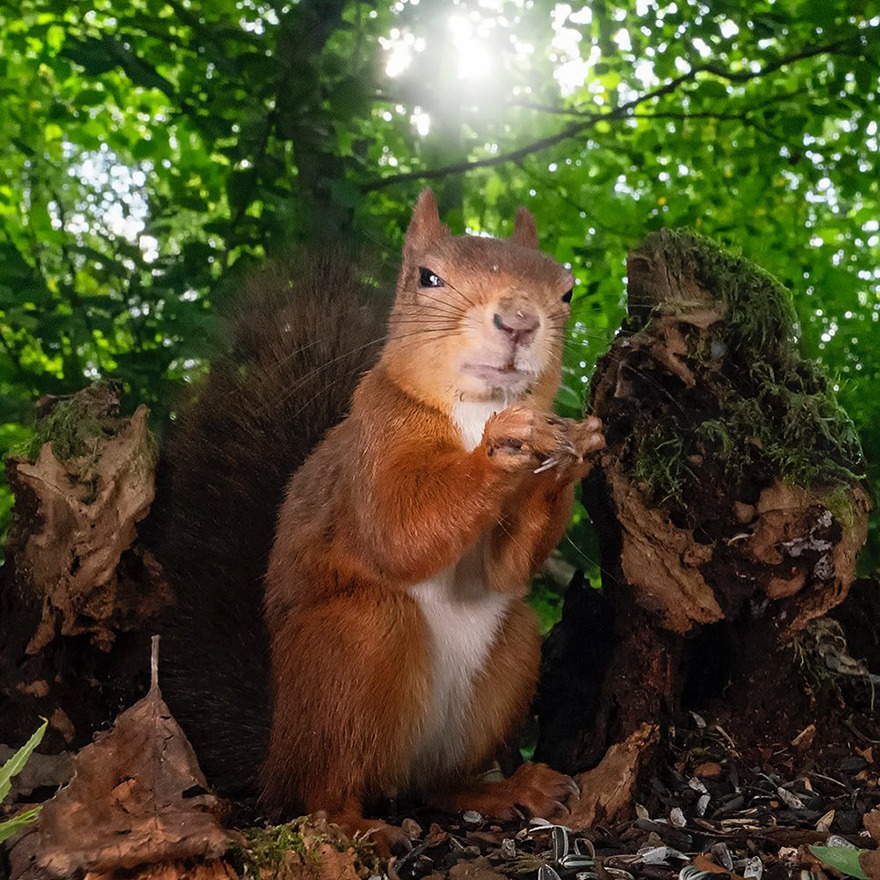 #11 Yes, My Child?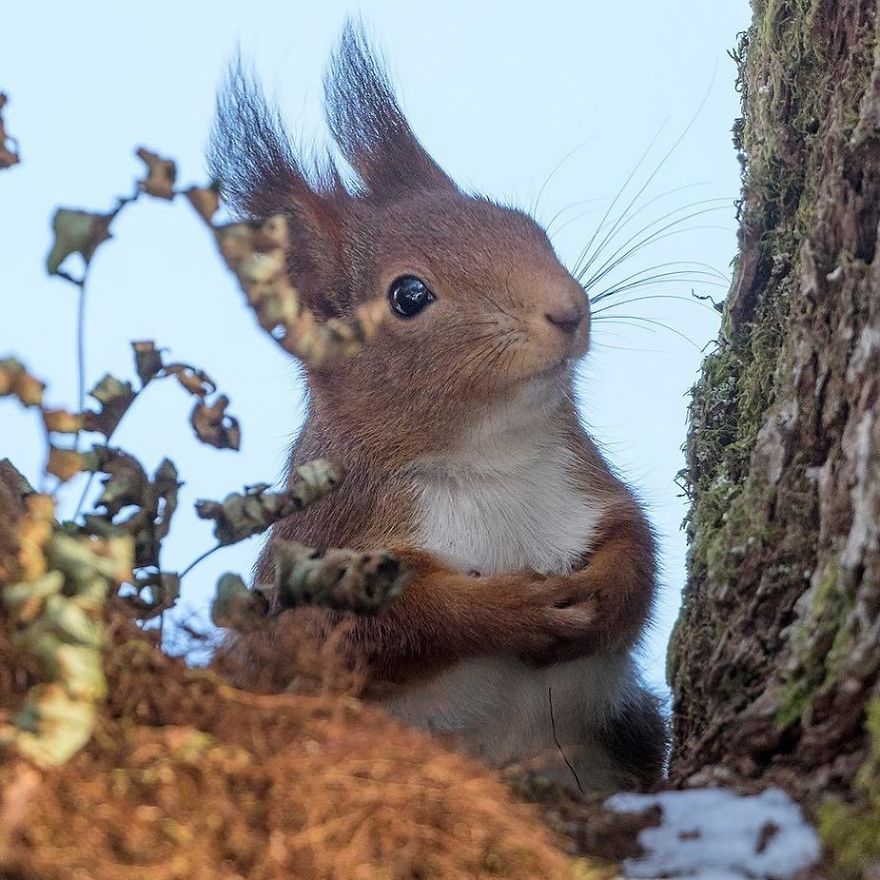 #12 …97, 98, 99, 100, Here I Come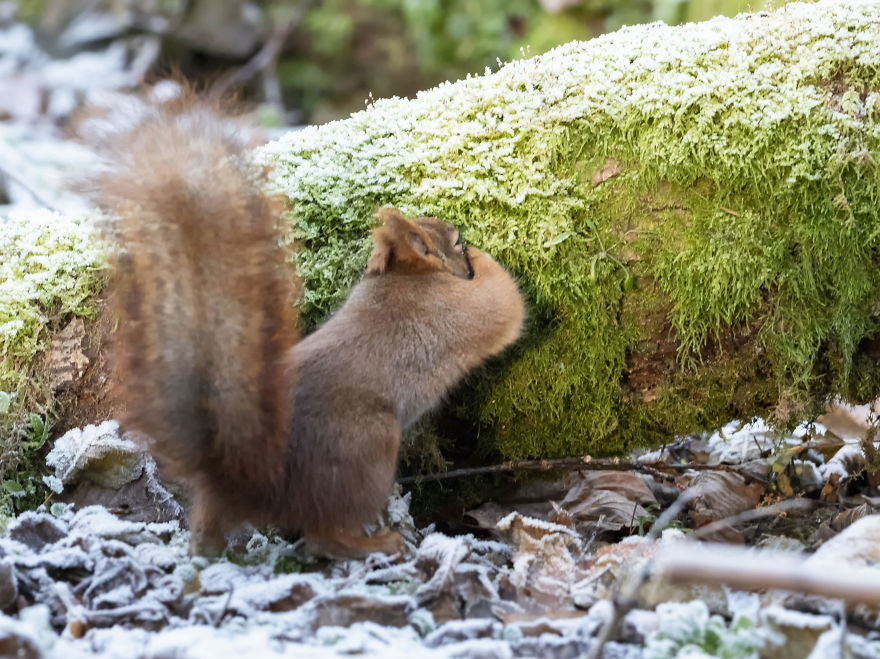 #13 Occupied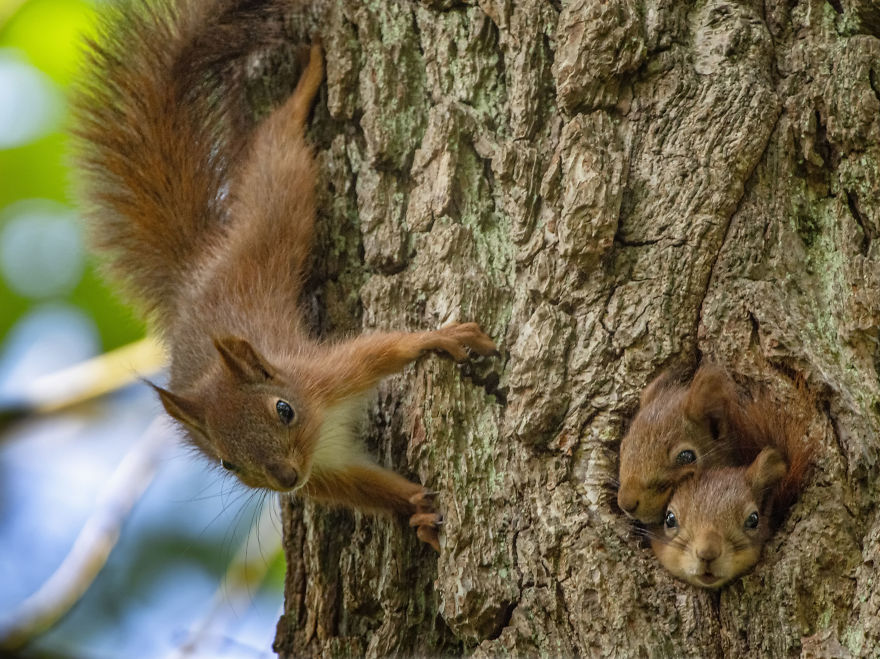 #14 Spot On
#15 Throw It Again!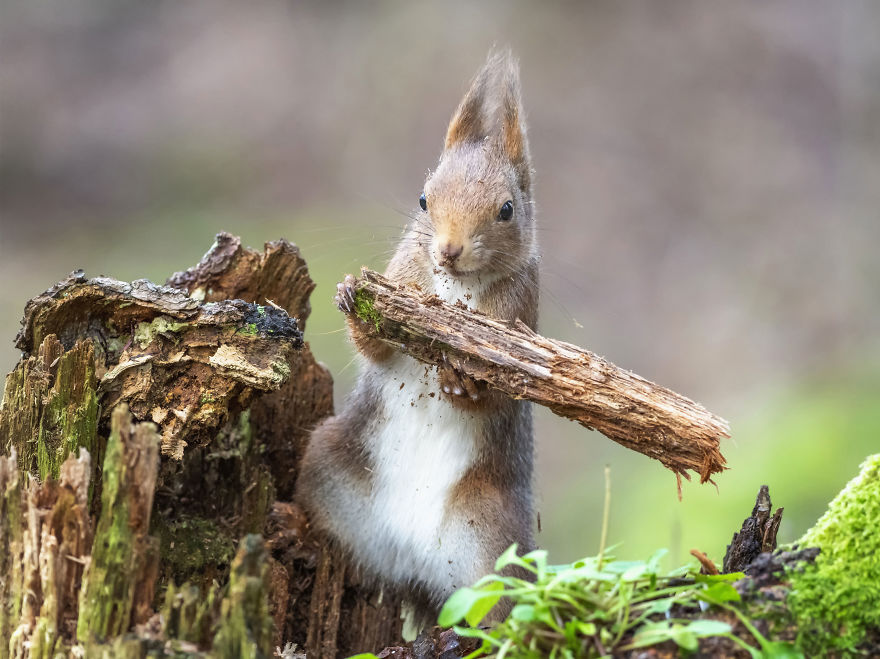 #16 Someone To Watch Over Me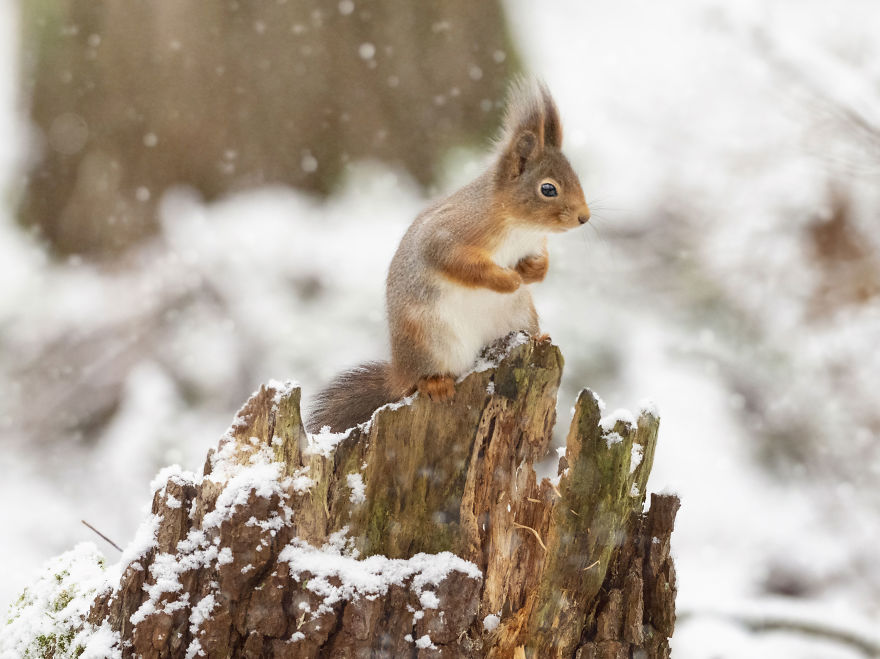 #17 Not Sure If Hungry. Or Just Bored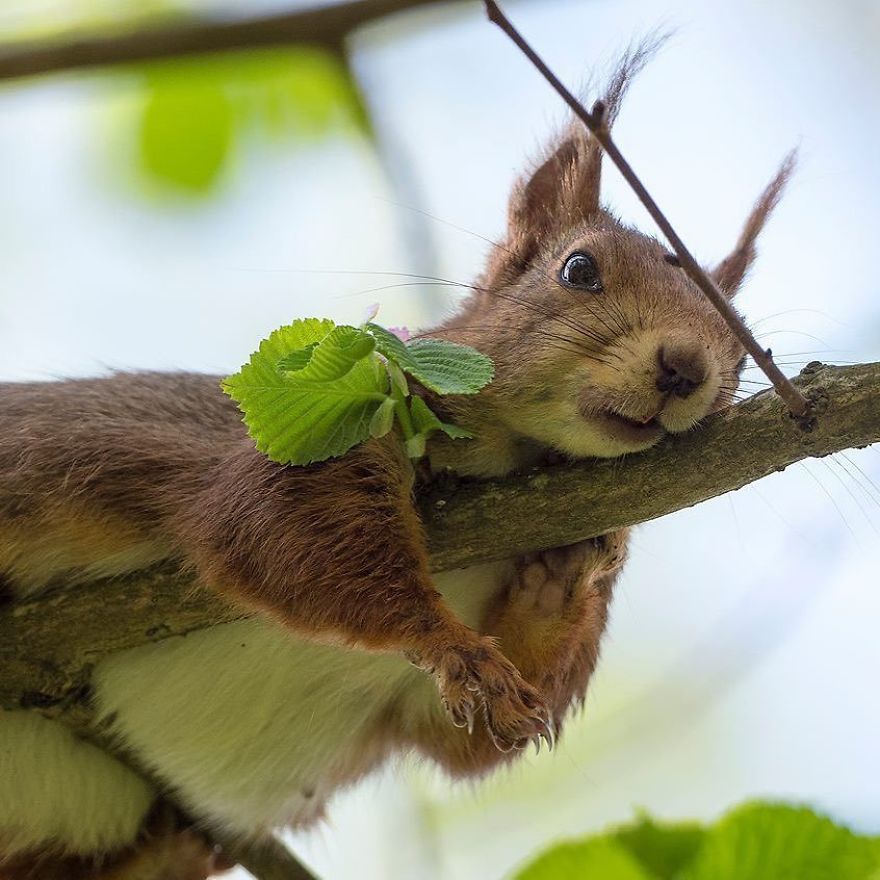 #18 Attack Of The 50 Foot Squirrel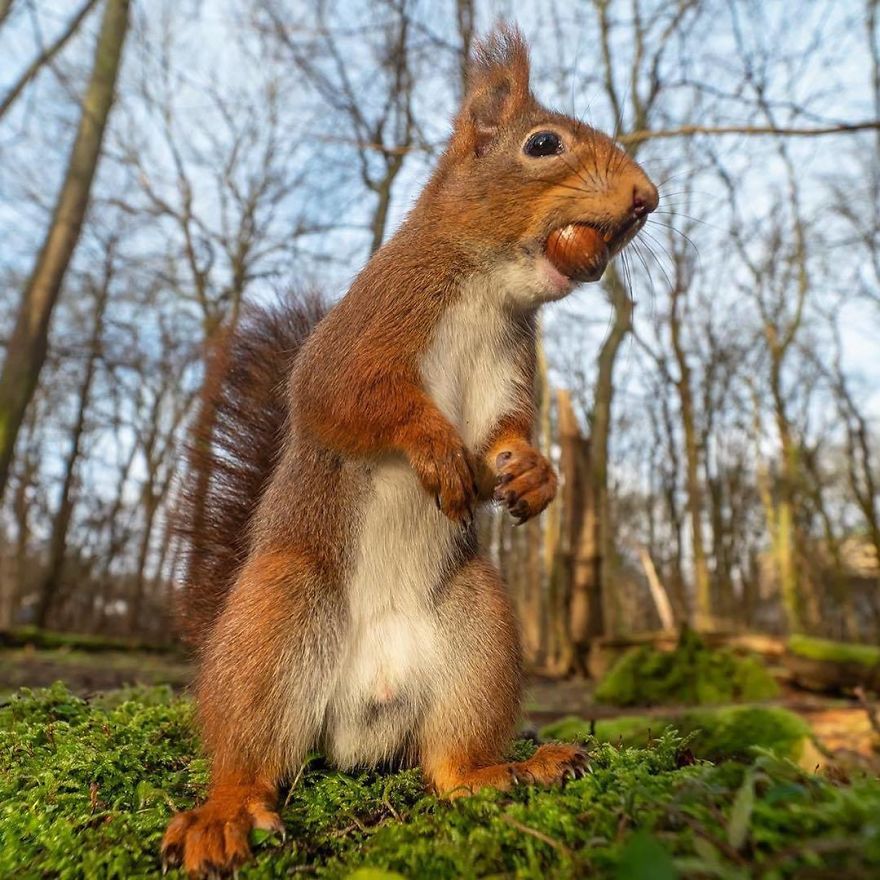 #19 The Usual Suspects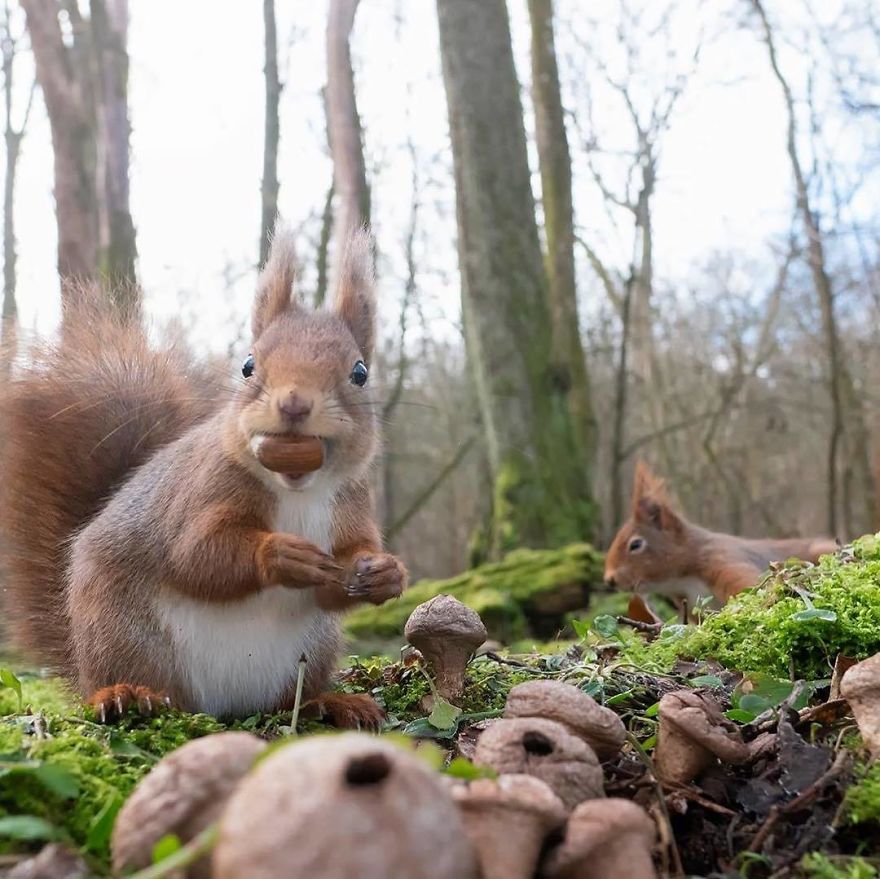 #20 Praying For A Nut Miracle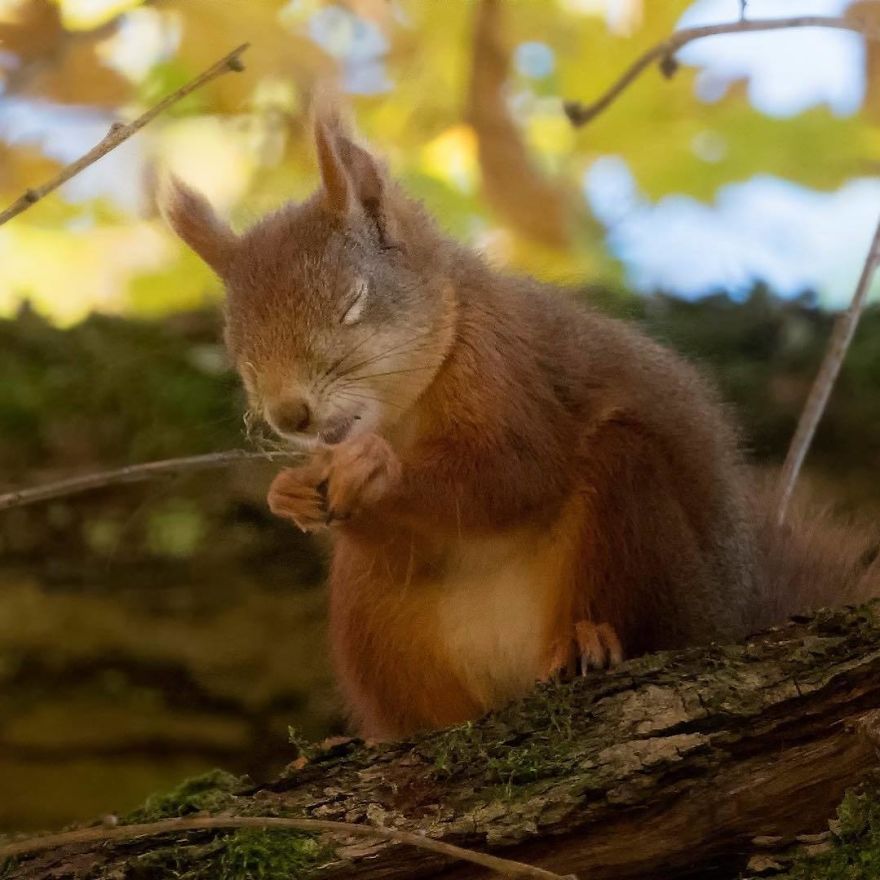 #21 Ta-Daaa!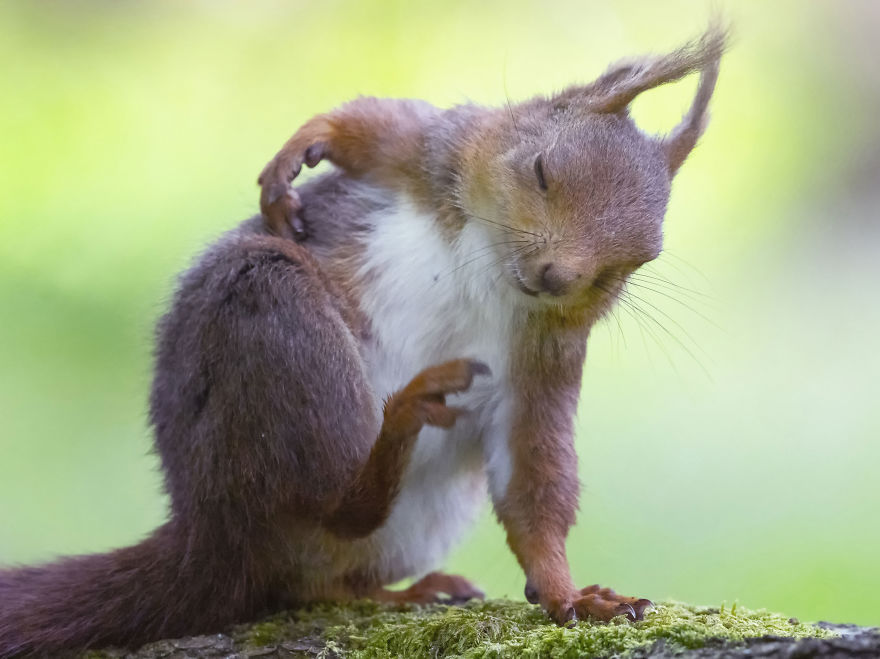 #22 Shrooms!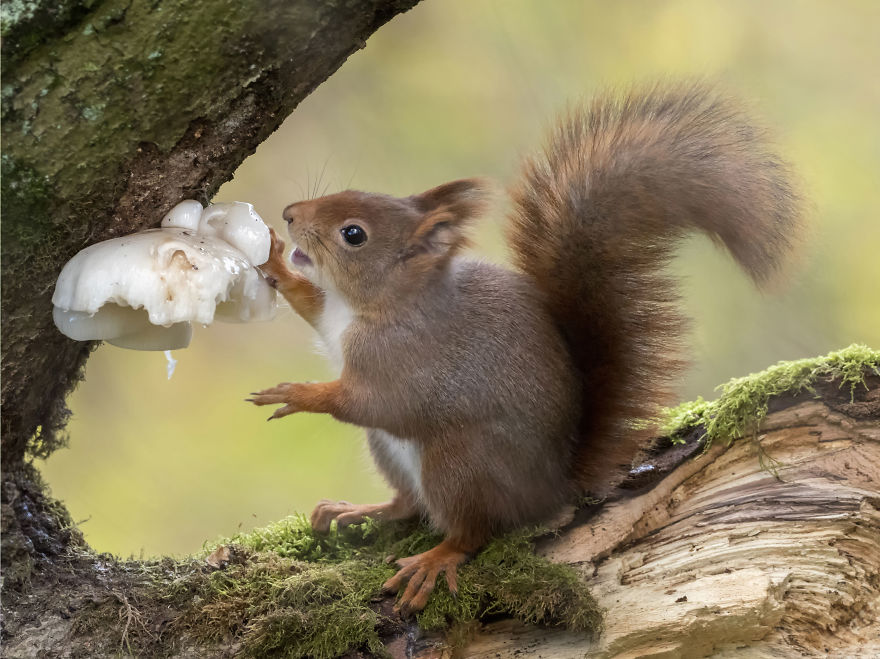 #23 Some Call Me The Gangster Of Love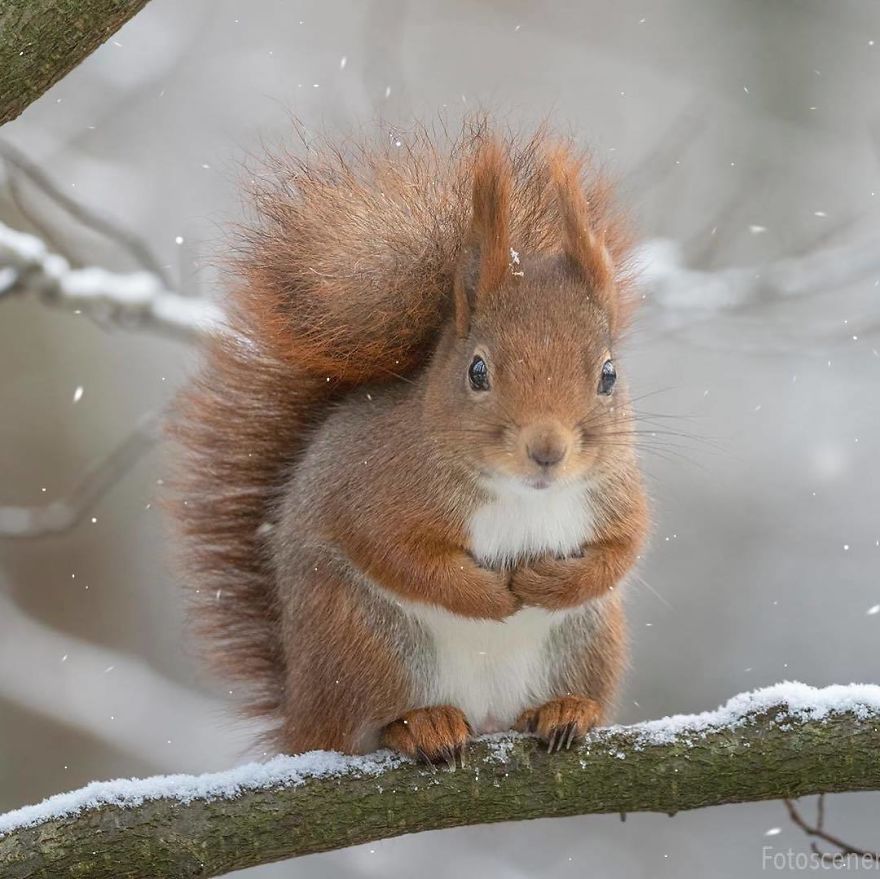 #24 Let Me Whisper In Your Ear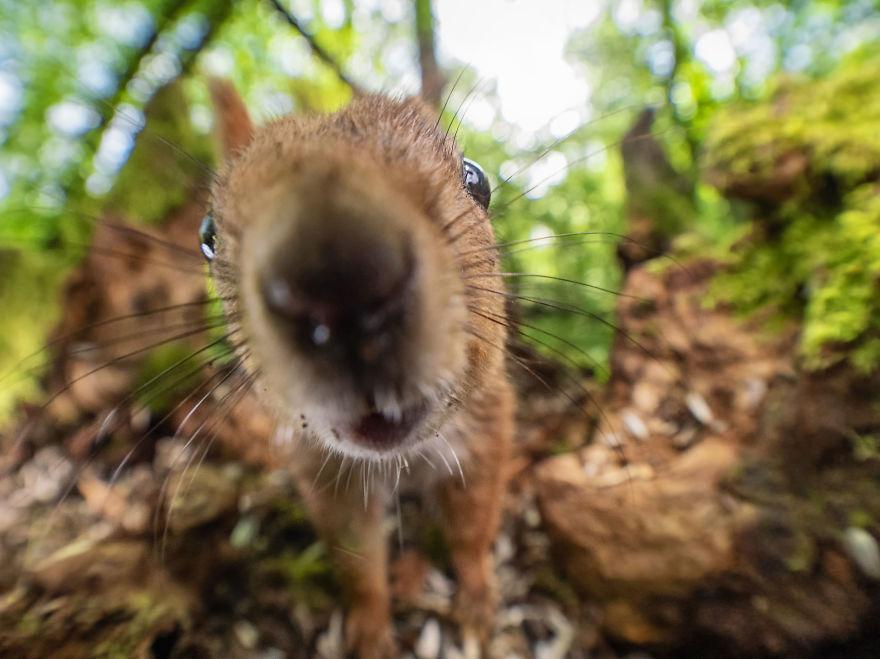 #25 I'm So Excited. And I Just Can't Hide It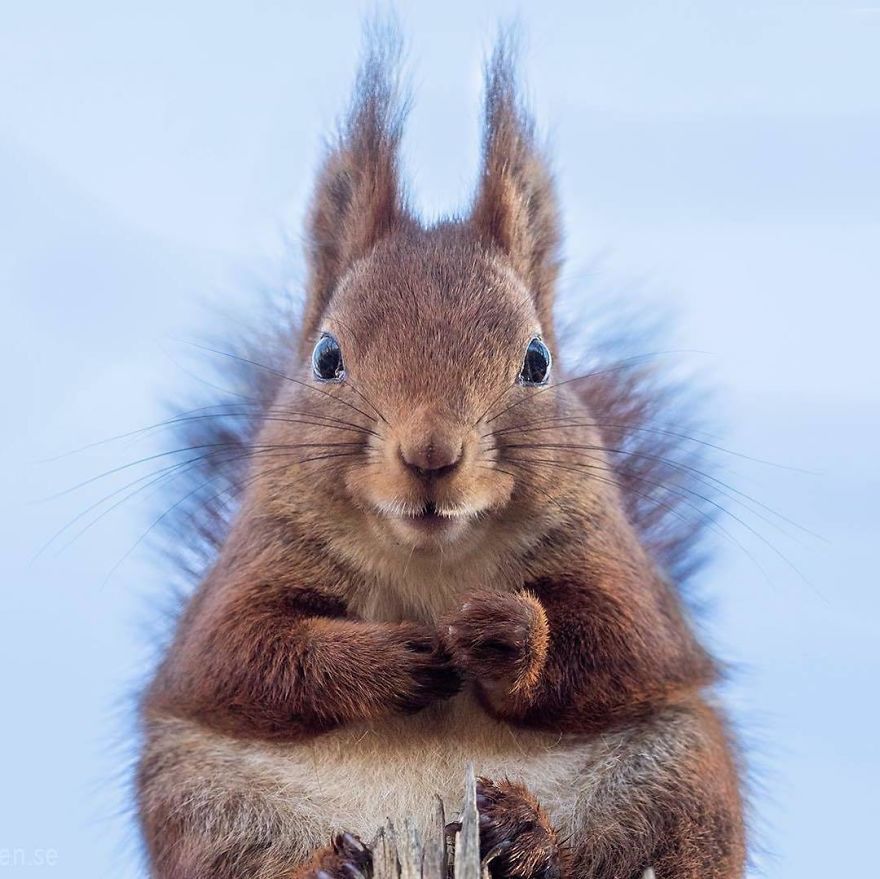 #26 Bring!! More!! Nuts!!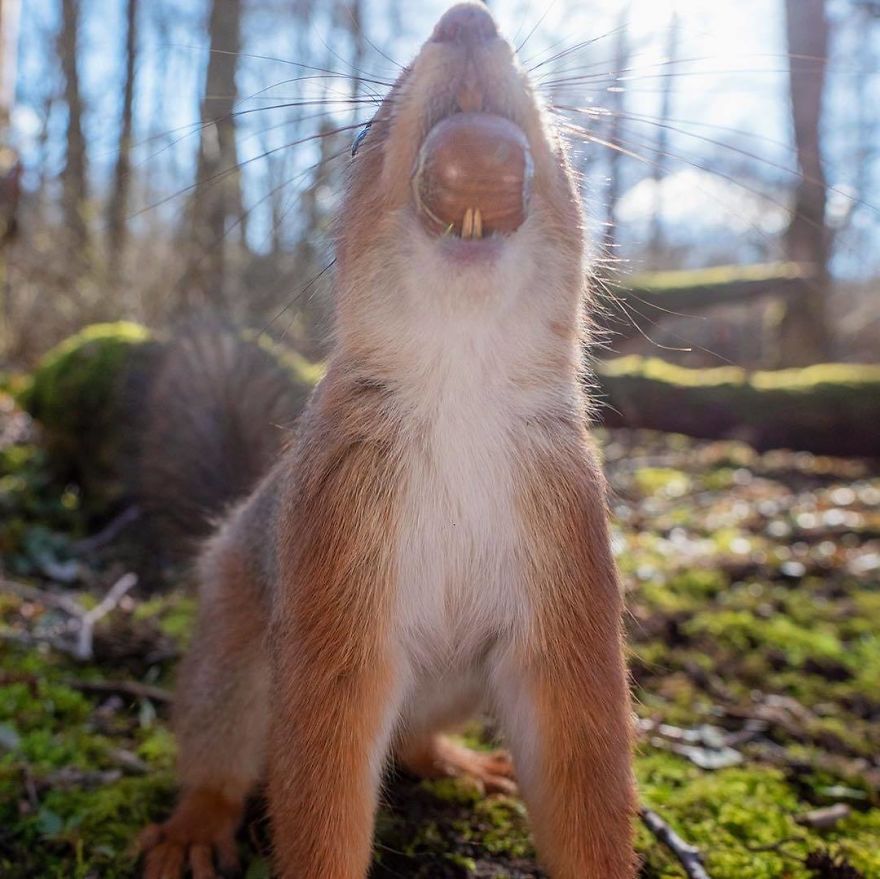 #27 Pucker Up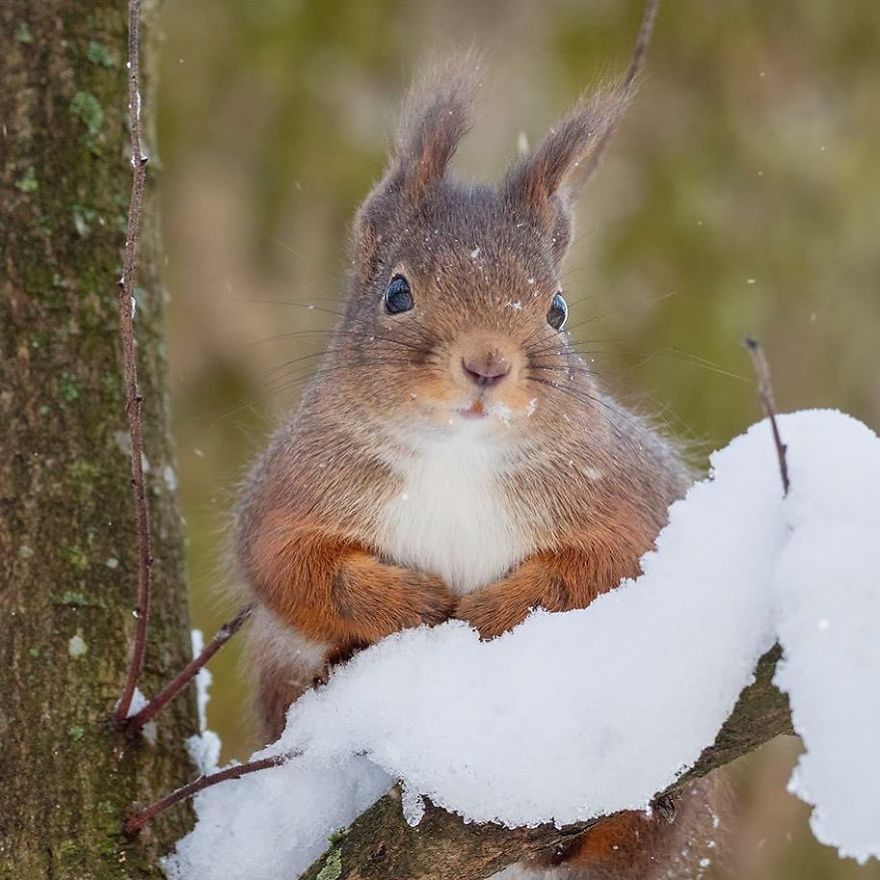 #28 These Pillow Fights Are Making Me Dizzy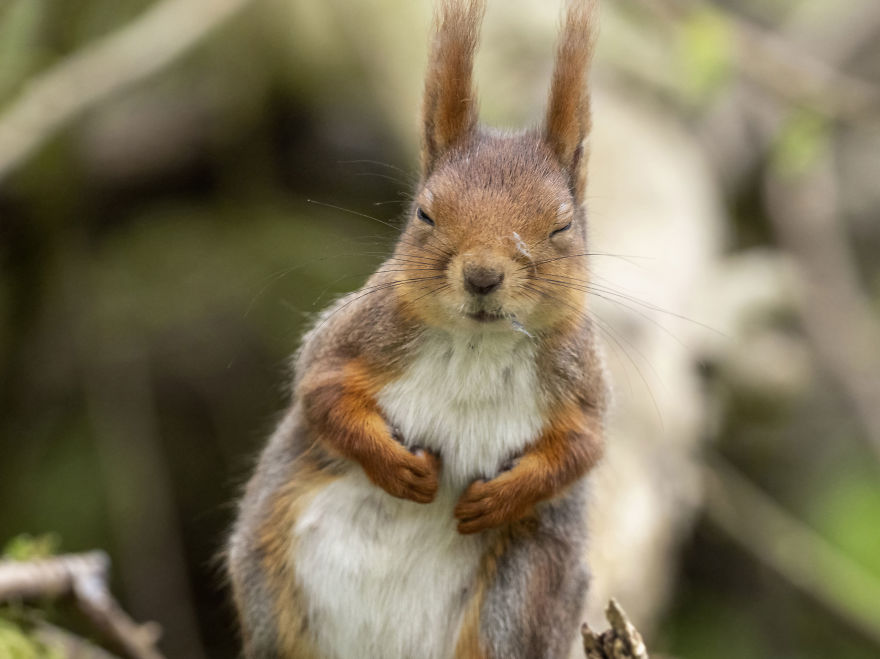 #29 Safe In His Snow Fort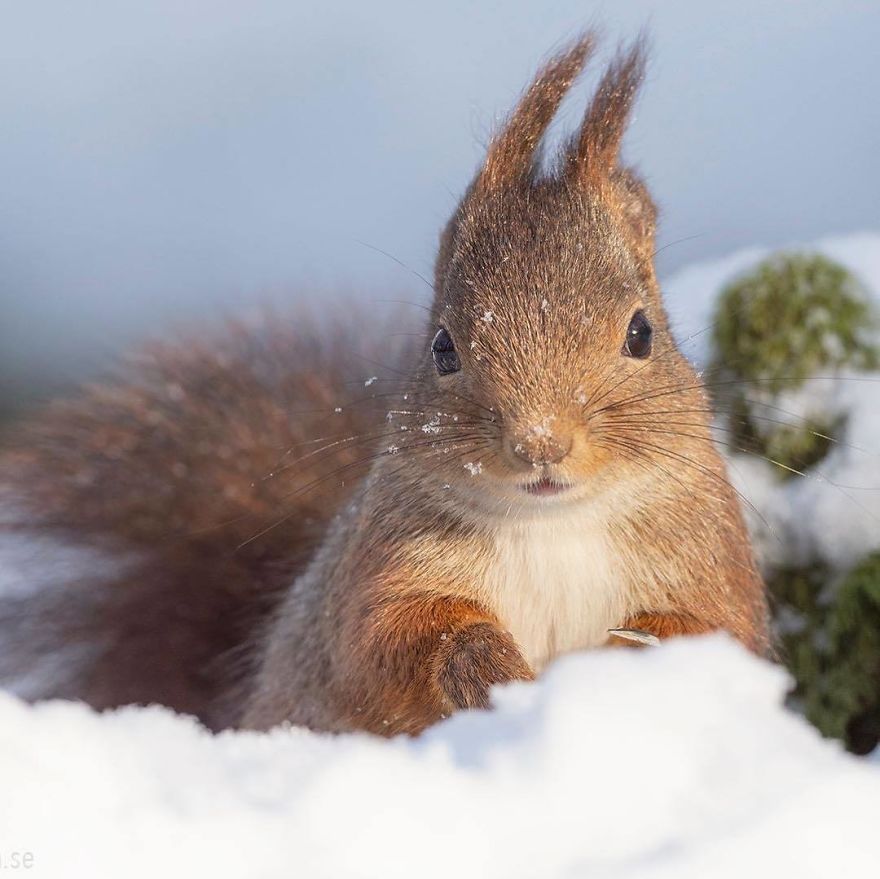 #30 To The Left, To The Right. Step It Up, Step It Up, It's Alright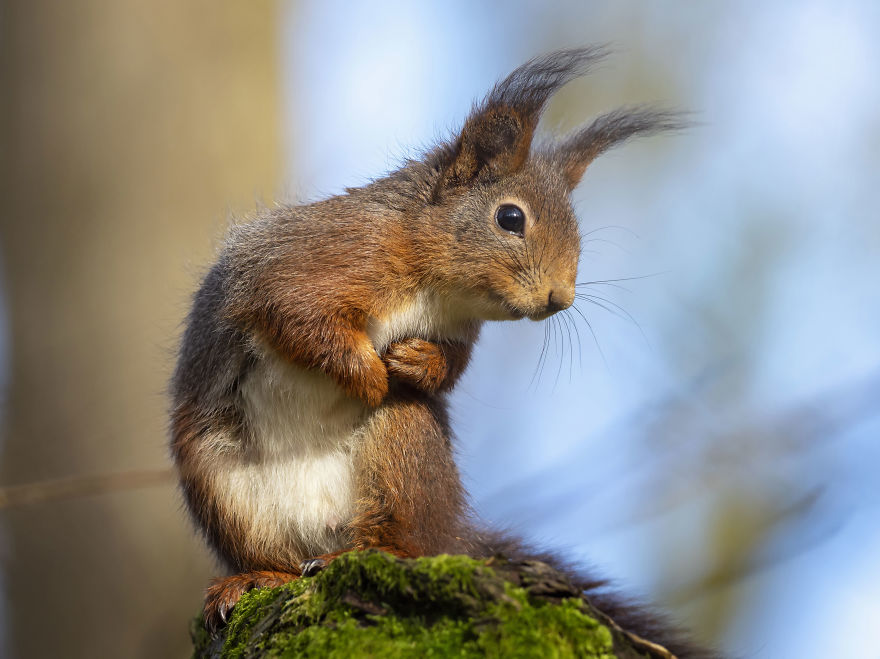 ---
Previous related articles: