If your pictures aren't good enough, you aren't close enough. – Robert Capa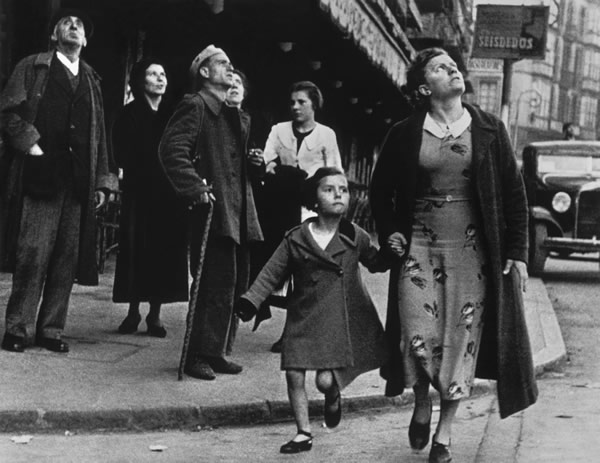 Robert Capa (October 22, 1913 – May 25, 1954) was a Hungarian war photographer and photojournalist who covered five different wars: the Spanish Civil War, the Second Sino-Japanese War, World War II across Europe, the 1948 Arab-Israeli War, and the First Indochina War. He documented the course of World War II in London, North Africa, Italy, the Battle of Normandy on Omaha Beach and the liberation of Paris.
In 1947, Capa co-founded Magnum Photos in Paris with David "Chim" Seymour, Henri Cartier-Bresson, George Rodger and William Vandivert. The organization was the first cooperative agency for worldwide freelance photographers.
Some amazing feedback for Robert Capa's Love and War:
"Anne Makepeace's expert Robert Capa in Love and War sifts through the memories of that photographer's circle, coming up with a film full of defining, little-known stories about the forces that compelled him. It is documentary as divining rod." – Elvis Mitchell, New York Times
"Blessed with a passionate and humane personality was photographer Robert Capa, the subject of Anne Makepeace's thoughtful, comprehensive and surprisingly emotional Robert Capa in Love and War." – Kenneth Turan, Los Angeles Times
"For all of Capa's significance as an artist, his personal life was just as compelling… Capa risked his life many times, even parachuting into the Rhine Valley with G.I.'s… He was the only photographer to capture the first wave of the Allied landing at Omaha Beach." – Ted Loos, New York Times
Please check our previous Photography Videos posts: