Dorothea Lange (May 26, 1895 – October 11, 1965) was an influential American documentary photographer and photojournalist, best known for her Depression-era work for the Farm Security Administration (FSA). Lange's photographs humanized the consequences of the Great Depression and influenced the development of documentary photography.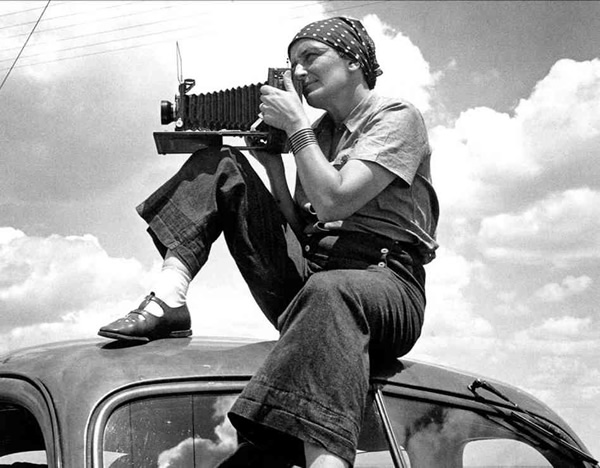 © Dorothea Lange
Before she even owned a camera Dorothea Lange started her visual odyssey in New York's Lower East Side with a passion for mingling with the common people on the street. Following a move to the West, she became one of the great portrait photographers of San Francisco's upper crust. But when the Great Depression hit, Lange reacted to the changes around her by moving back to the city streets and by photographing the destitute people who lived there. She had become bored with studio work and loved the bustle and exhilaration of street photography. She would not return to photographing the rich, but would cement her reputation photographing the impoverished Americans of the 1930s. Two of her photos, migrant mother and white angel breadline became icons of the Great Depression.
This video is based on numerous primary and secondary sources including interviews with Lange, movies about her life, and several biographies. All content is factual. The flow of the narration includes direct quotes from Lange and a narrative based on the above sources.
Watch this amazing video and inspire yourself.
Please check our previous Masters of Photography posts: