Diamond painting started in 2015, and it's been popular ever since. It appeals to newbies and seasoned crafters because it combines creativity and convenience to create a fantastic masterpiece. Also called diamond cross stitch, diamond art, or diamond embroidery, diamond painting merges mosaic art and paints by numbers to create a crafting method that's both fun and rewarding.
Curious as to how it is art and more? Read on to find out why it's the newest dazzle to mosaic art and how it brings a delightful twist to the well-loved paint by numbers technique by adding additional benefits for you and your family.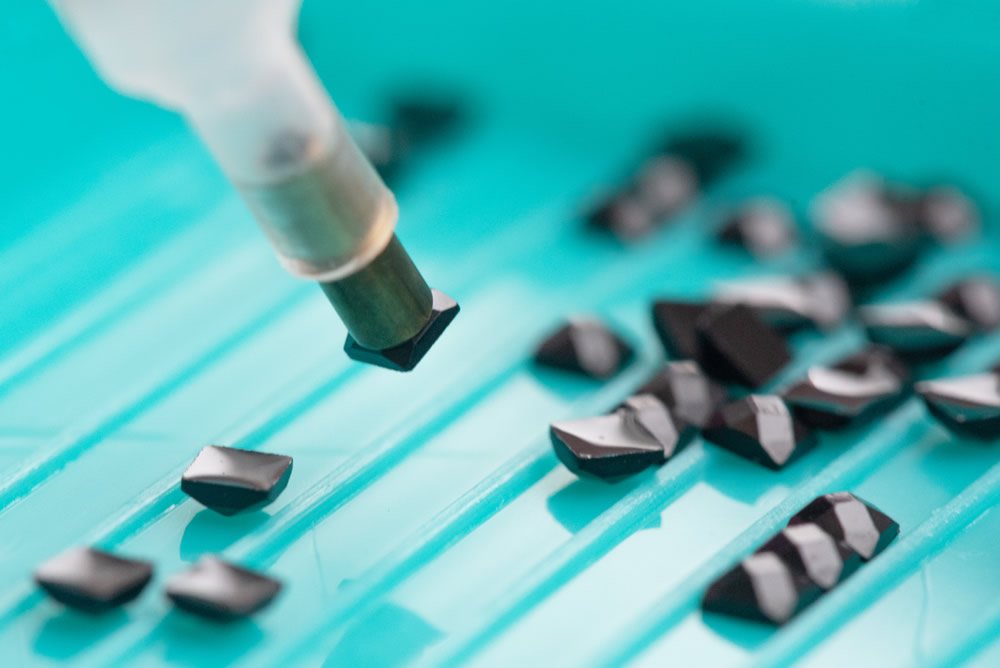 Sparkly Mosaic
Diamond painting is a new form of mosaic art. Compared to other formats that use small pieces of tiles, glass, or other materials, it uses tiny colored beads or 'drills' to make a masterpiece. Drills from coated plastic sport a jewel-like luster. Their shimmery character depends on how many cuts a drill has, such as 3D or 5D; the more cuts, the shinier.
There are also two kinds of drills: square and round. While both have flat bottoms, circular drills are shinier and easier to place, while square ones fill the grid and tend to create well-detailed paintings.
While diamond painting is considered a form of painting, it doesn't require a paintbrush or paint. Besides, you don't need to sign up for expensive art lessons or purchase countless tools. It also removes the mess in art and gives not-so artsy people a way to create something.
Diamond mosaic is a welcome alternative for many. All you need is to roll out a diamond painting kit, which includes:
#1 A Canvas
A pre-designed canvas comes with a sticky surface to place the drills. You can choose a partial drill to highlight the outline or several features of a drawing.
If you prefer full drill kits where you cover all of the symbols in the grid, you can expect the canvas to be coated entirely with adhesive. Other than the sticky surface, it also comes with a plastic cover that you need to slowly uncover so you can keep your painting clean and your drills intact.
#2 A Drill Pen
This pen-style tool has a tip for picking up drills from a tray. You can either pick up one bead or have a multi-placer to pick up three at a time. Drill pens commonly have only one tip, but others have double-edged tips.
#3 A Tray
The helpful pad keeps your drills in place while you're working on a distinct color. Shaking the tray separates the drills and makes them easier to pick up.
#4 Tweezers
Aside from putting drills in place, you also have a tool to remove them if you place a wrong color or accidentally place one upside down.
#5 A Wax
A small square piece of wax completes the diamond kit. This tool usually baffles newbies, but you press the tip of the drill pen onto the wax to pick up beads from the tray more conveniently.
Pre-designed kits come in various designs. Among the most popular are classical paintings, animals, landscapes, seasons, and abstract. You can also choose from cartoon characters, mythical creatures, or holiday-themed images.
You can even request a custom diamond painting. Several suppliers allow you to send a photo of your choice so they can process it into a color-coded grid. They'll then send it back complete with a kit so you can transform it into a glittery piece.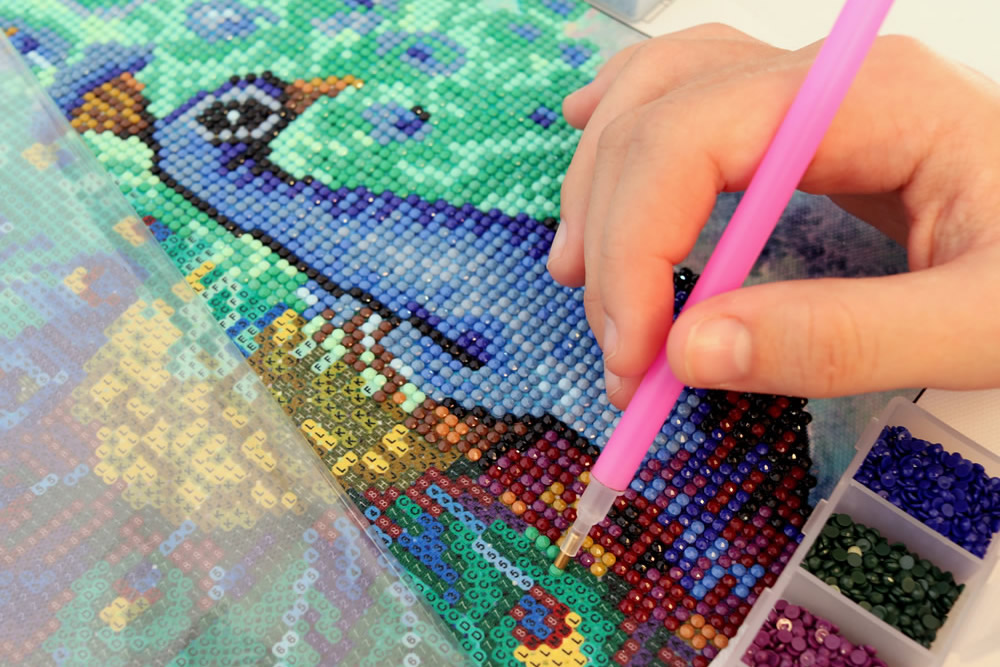 Paint By Numbers And More
Diamond painting works like your usual paint by numbers but it has a twist. Rather than painting using numbers, the grid is usually covered with symbols. The kit comes with a legend so you know where to place the drills.
Although you're following a set pattern, you're not limited to what's on the grid. You can use your creativity to play with the drill's facets for a more dazzling effect.
Some kits may even include a combination of small and large drills, adding depth and texture to your artwork. You can feel the art as you put each drill and unravel an explosion of hues and glimmer before your eyes.
Add the rustle of beads on a tray and the satisfying clicks of a drill on the canvas, and you get a total sensory experience.
Takeaway: Lovely Blend
Diamond painting merges mosaic art and paints by numbers to form a new way of creating shimmery masterpieces. It uses tiny yet colorful beads to form a larger picture of abstract or true-to-life places, events, or persons.
While a diamond painting requires a complete kit, it doesn't limit you to put the beads in their corresponding symbols on the grid. Your creativity can transform ordinary images into stunning artworks you can use for your home or even your art gallery.
---
Our Related Articles