Russian artist Randa Haddadin uses her own thighs as a canvas and creates amazing ink drawings. She draws sublime figures with elegant lines, such as ballerinas, architecture sketches, flowers, animals, and portraits.
Randa is known for posting drawings that she has done on her own thighs. Not only is the canvas unusual enough to immediately make you think of Randa, but the images themselves are unique to her elegant, detailed, and tattoo-like, often containing floral motifs or architectural structures.
In her words "I think we all did this at some point in our lives, especially as children. I guess I never really grew out of it, as I always doodle something either on my hand or leg, or clothes. At one point I think I was trying to design a tattoo for myself so I would draw different designs on my wrists to see if I would like them. And somehow never managed to settle on anything until now."
Scroll down and inspire yourself. Please check her Instagram for more amazing work.
You can find Randa Haddadin on the web:
#1
#2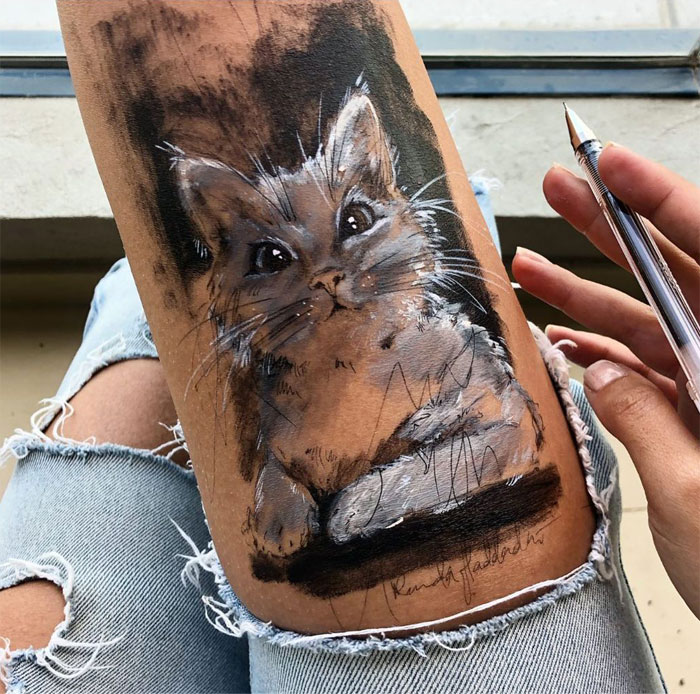 #3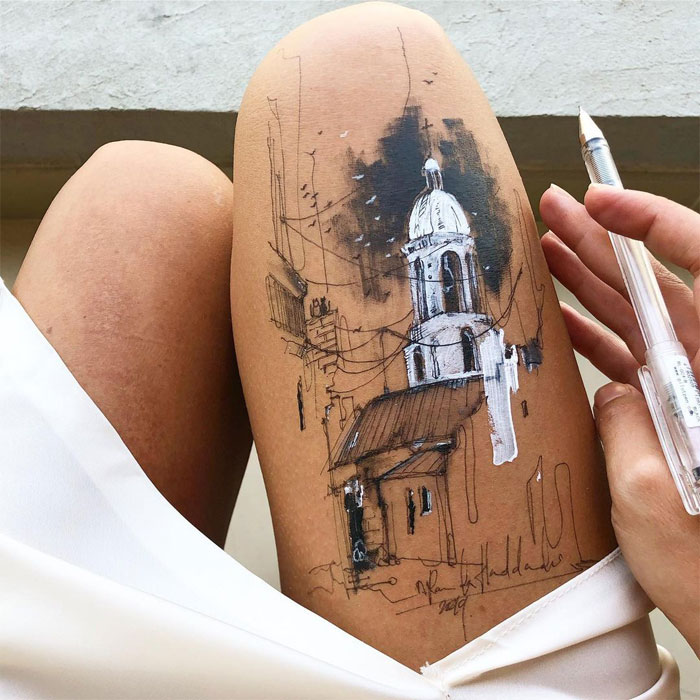 #4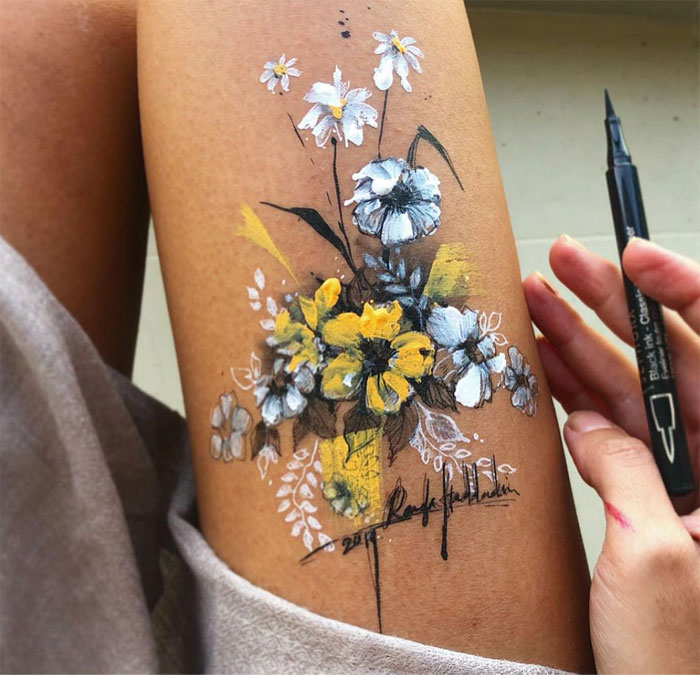 #5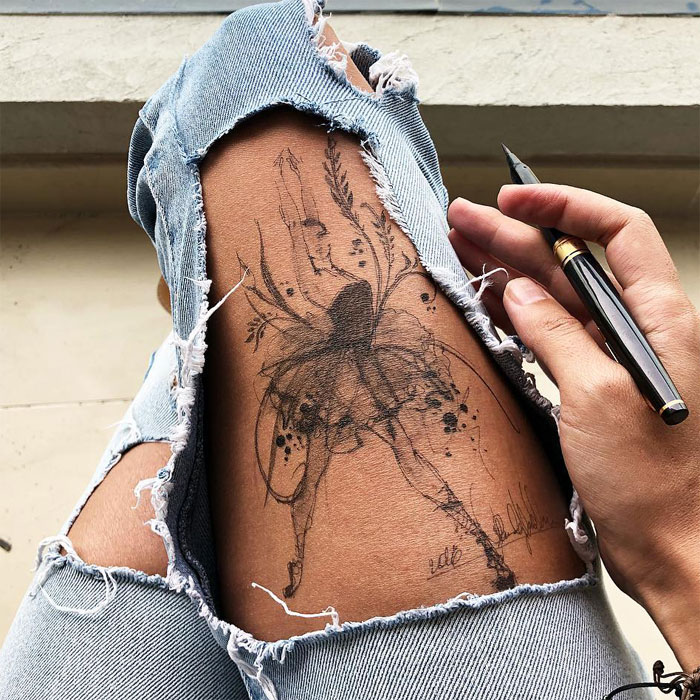 #6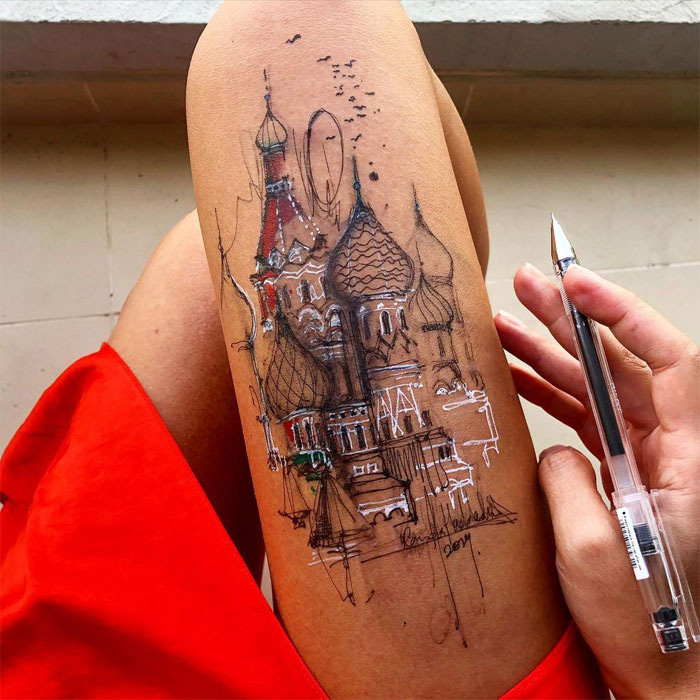 #7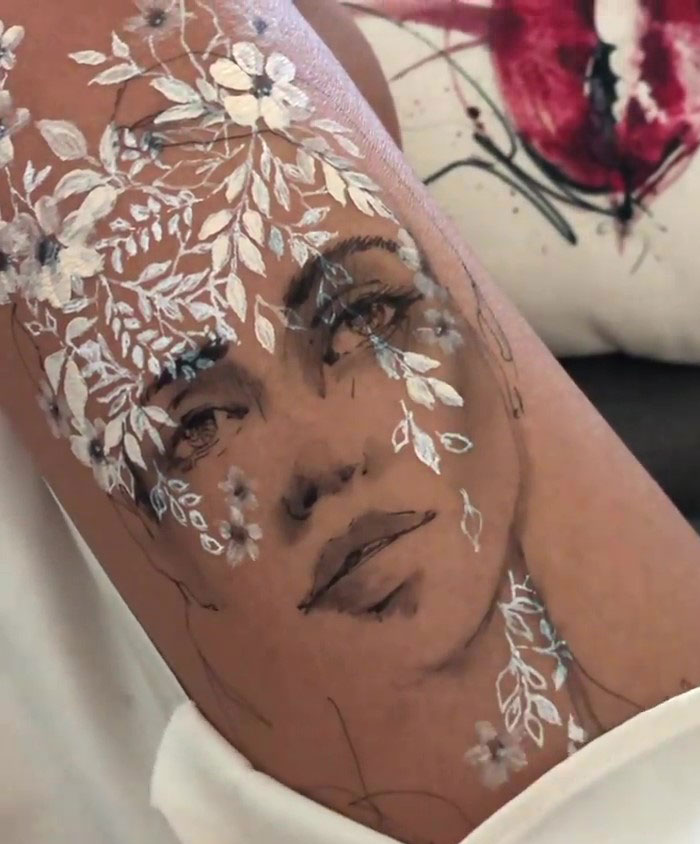 #8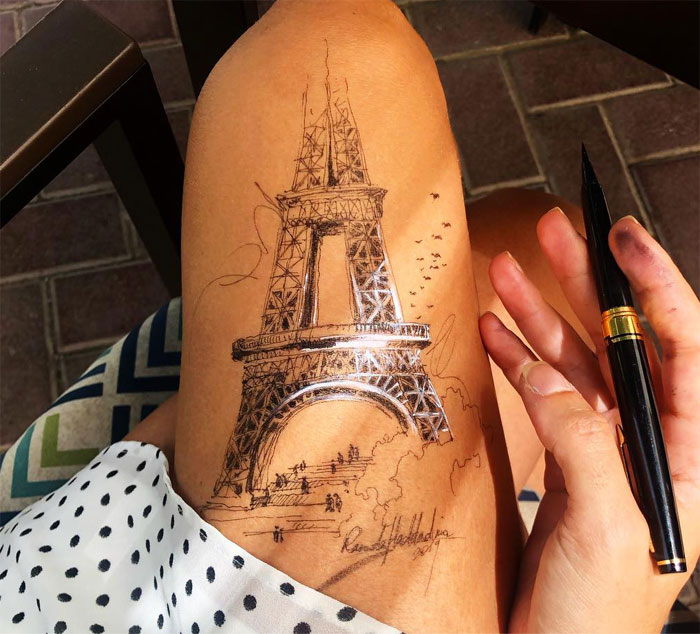 #9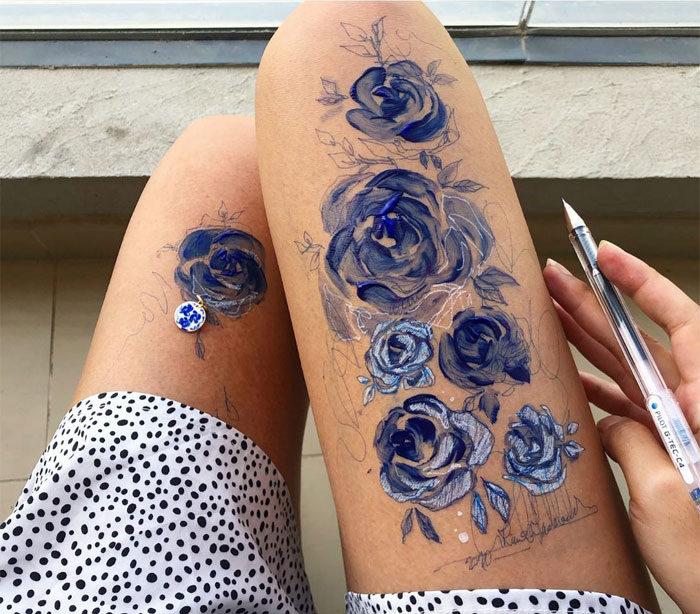 #10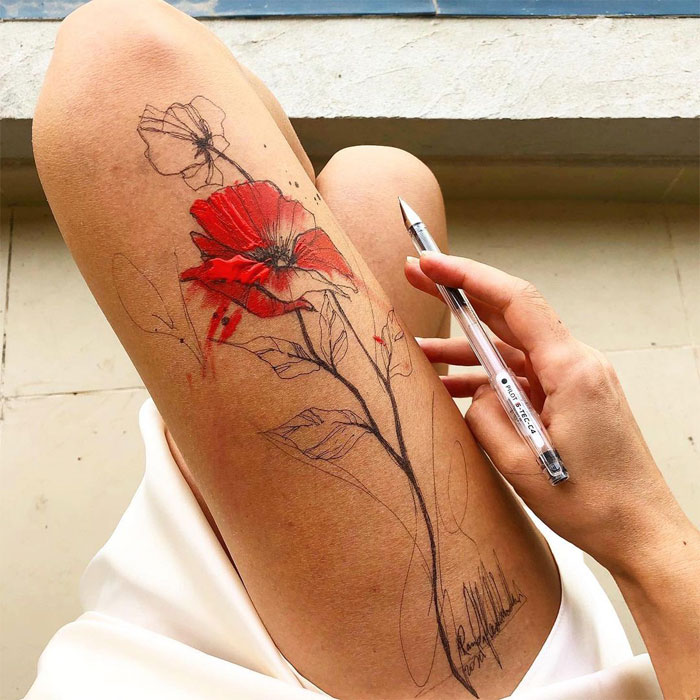 #11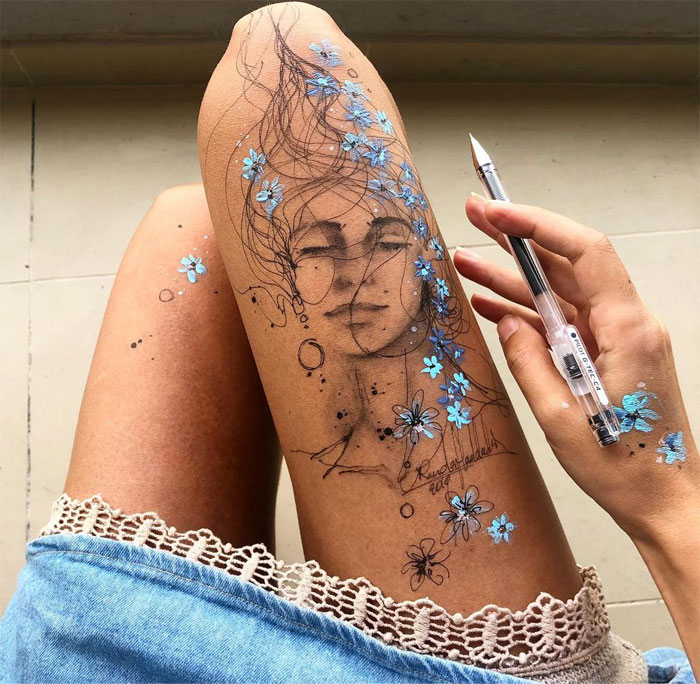 #12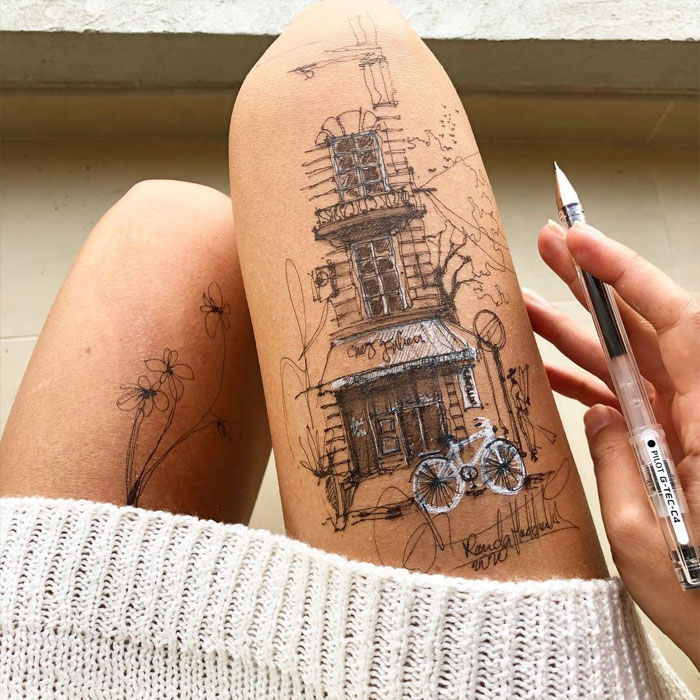 #13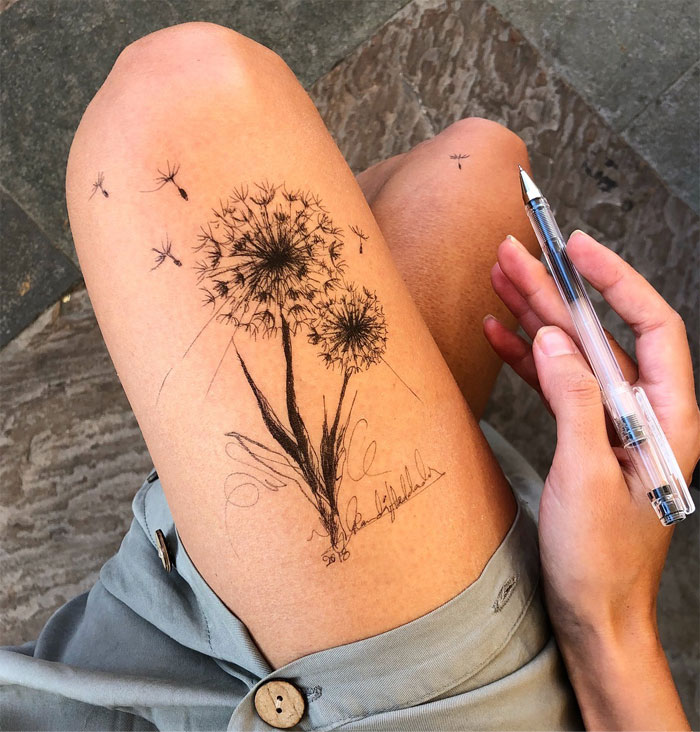 #14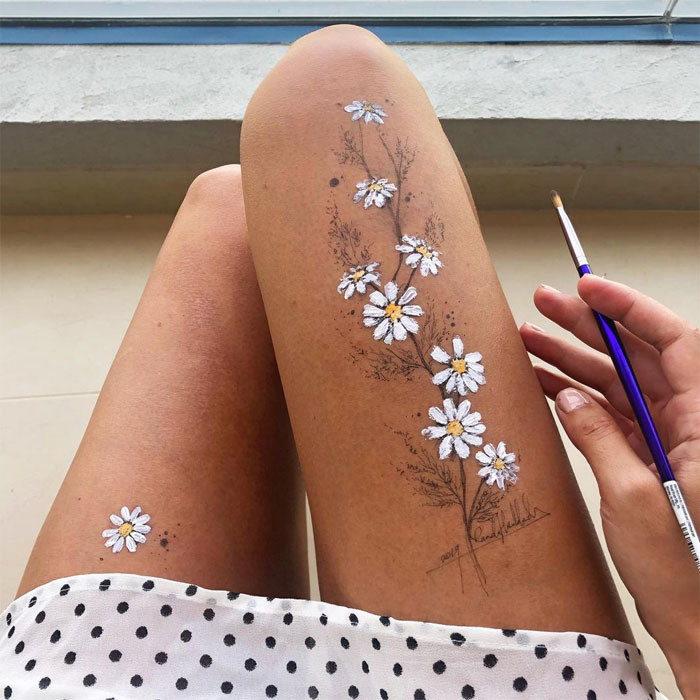 #15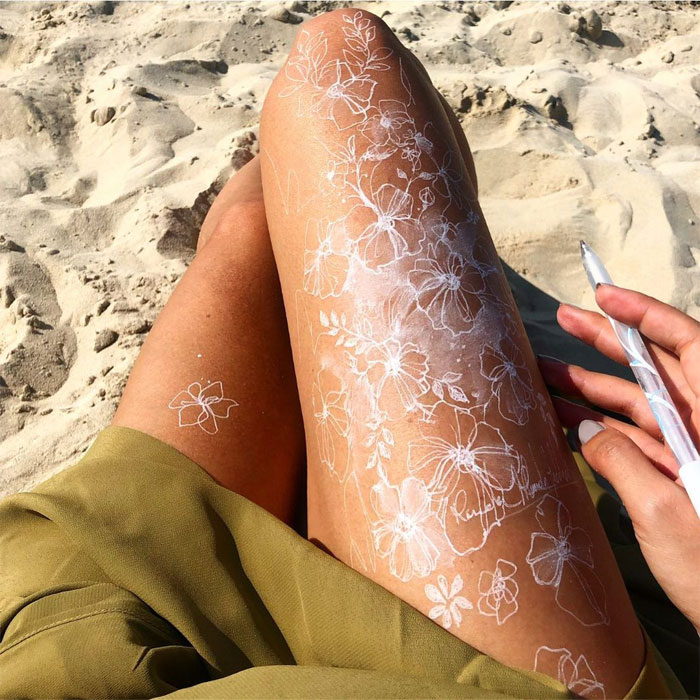 #16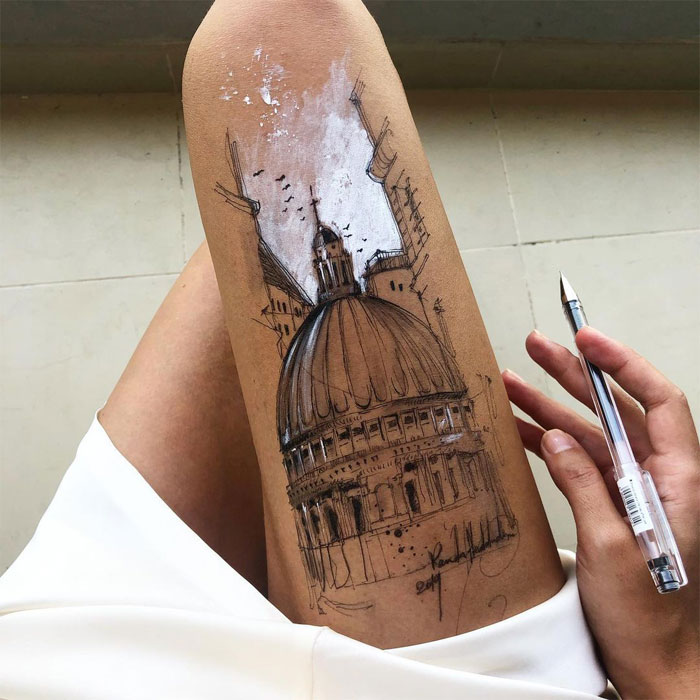 #17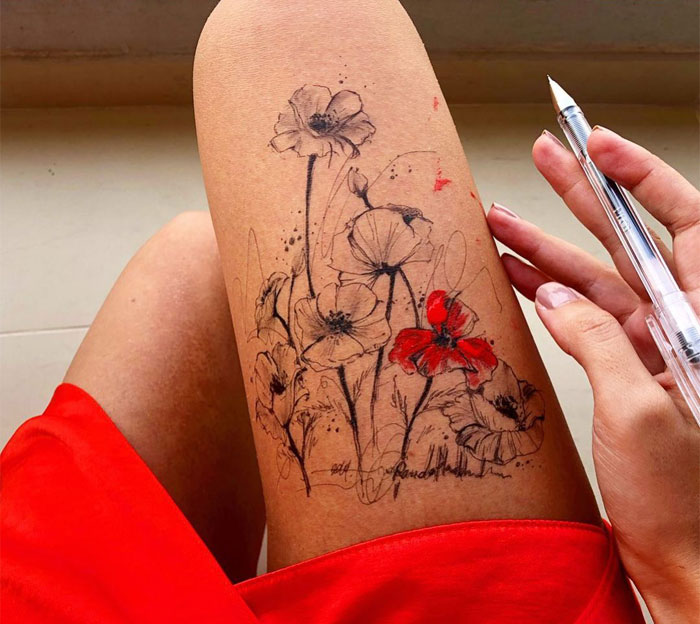 #18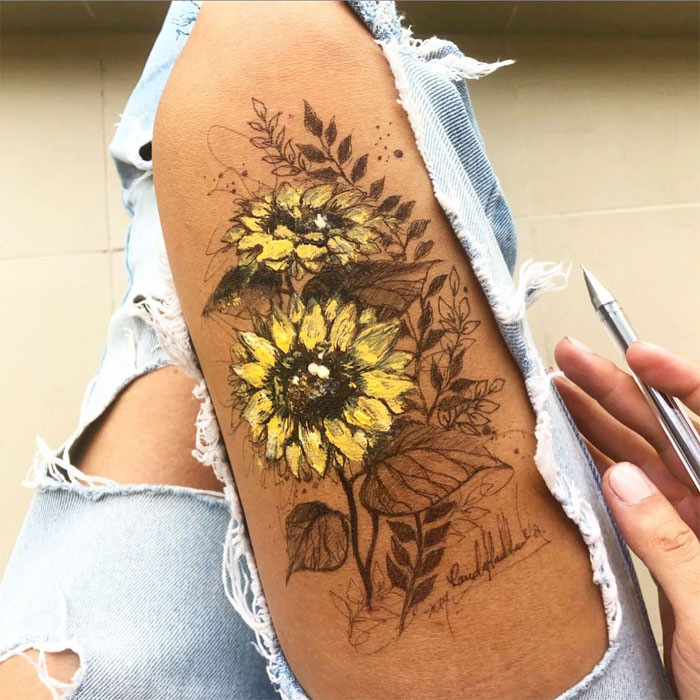 #19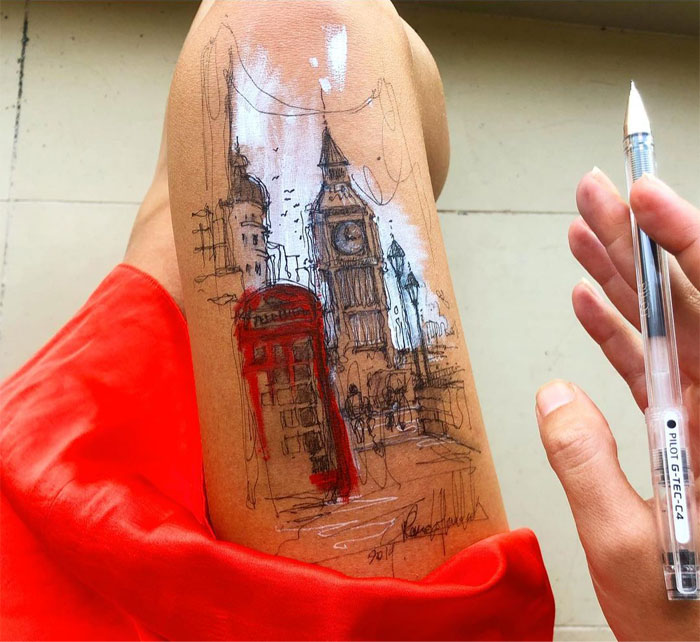 #20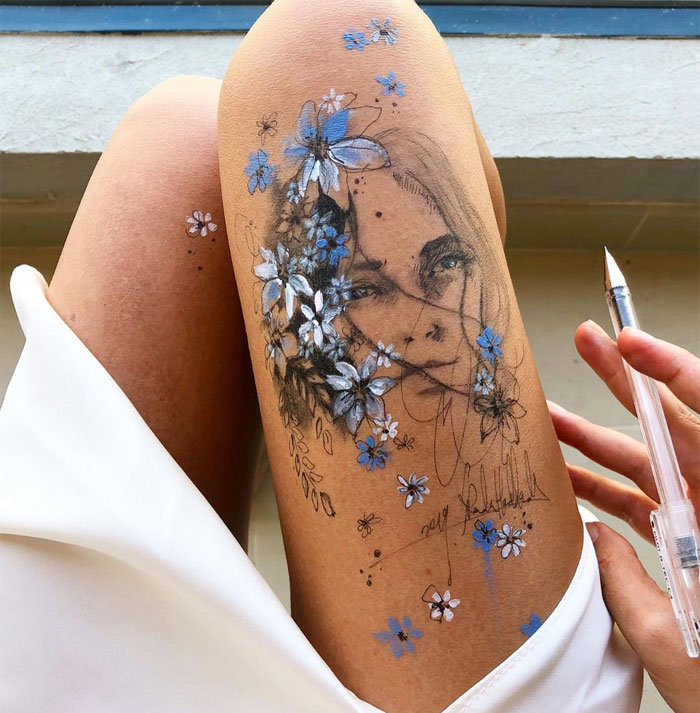 #21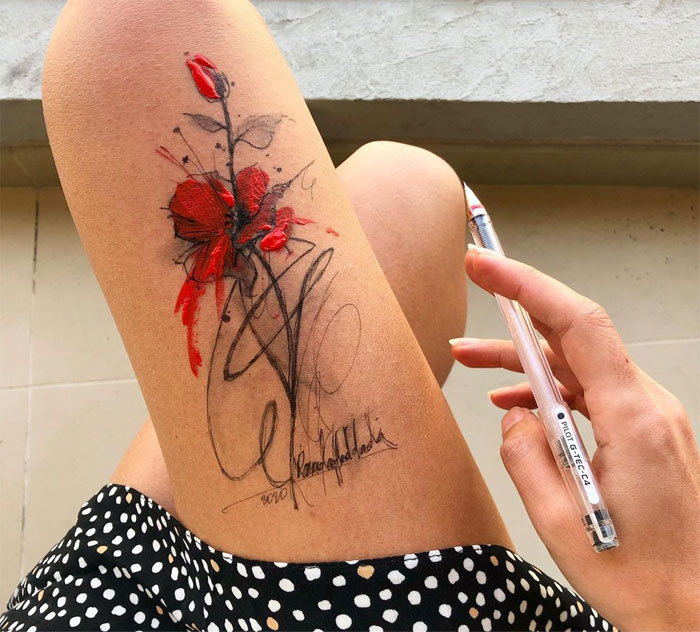 #22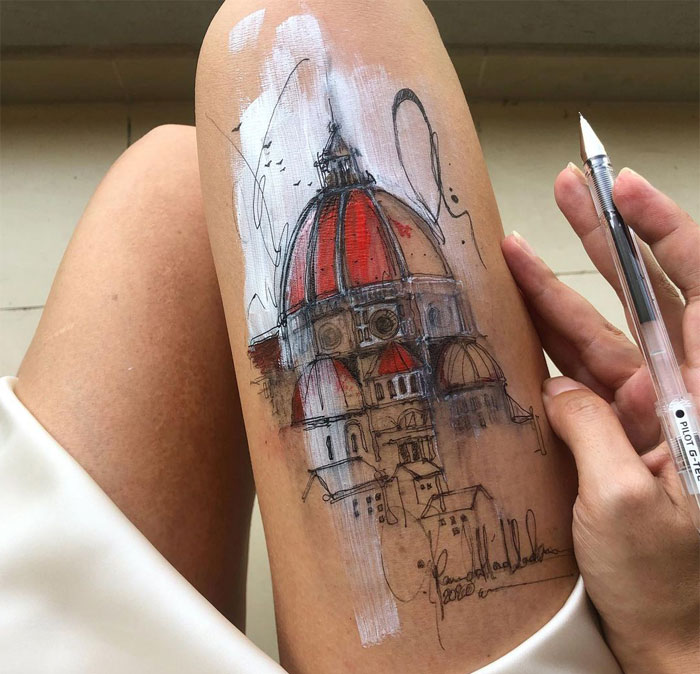 #23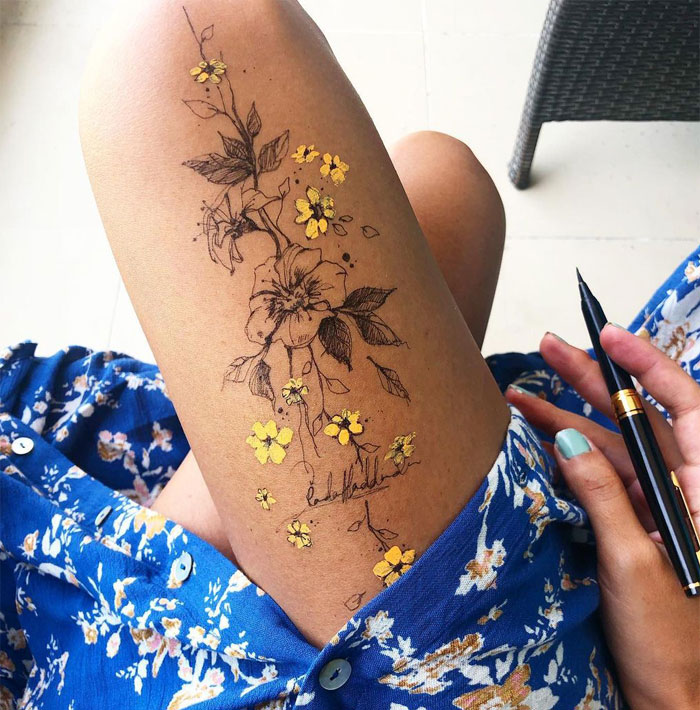 #24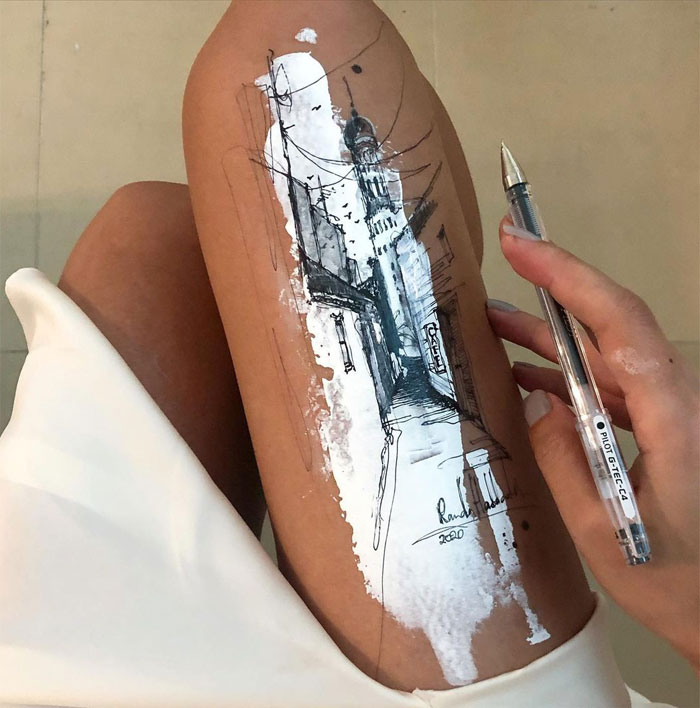 #25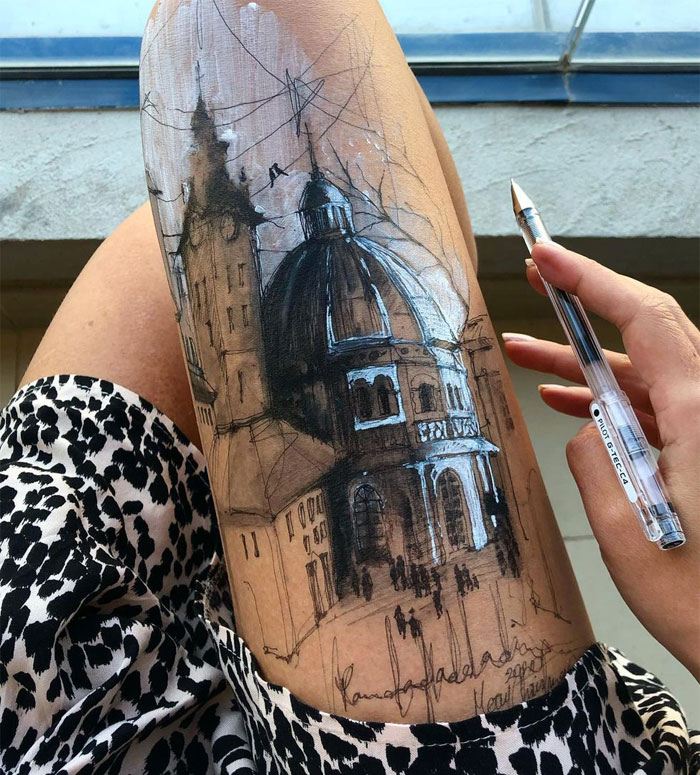 #26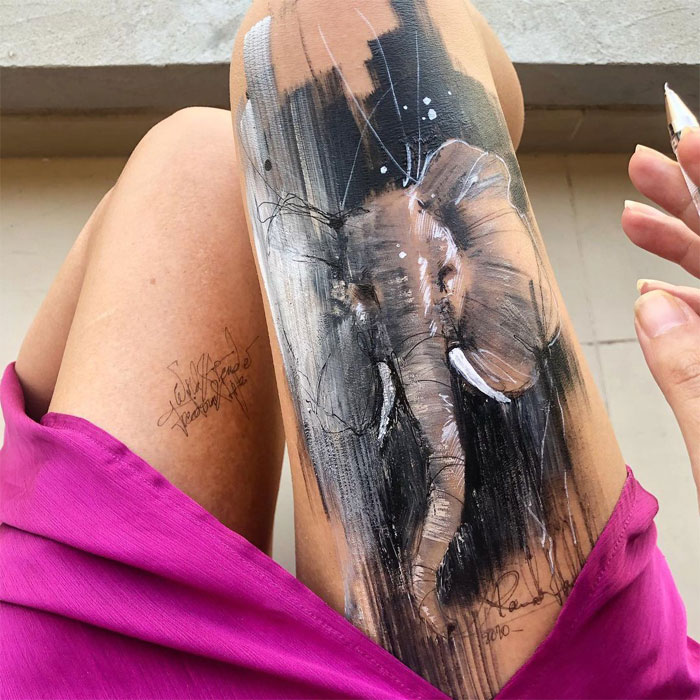 #27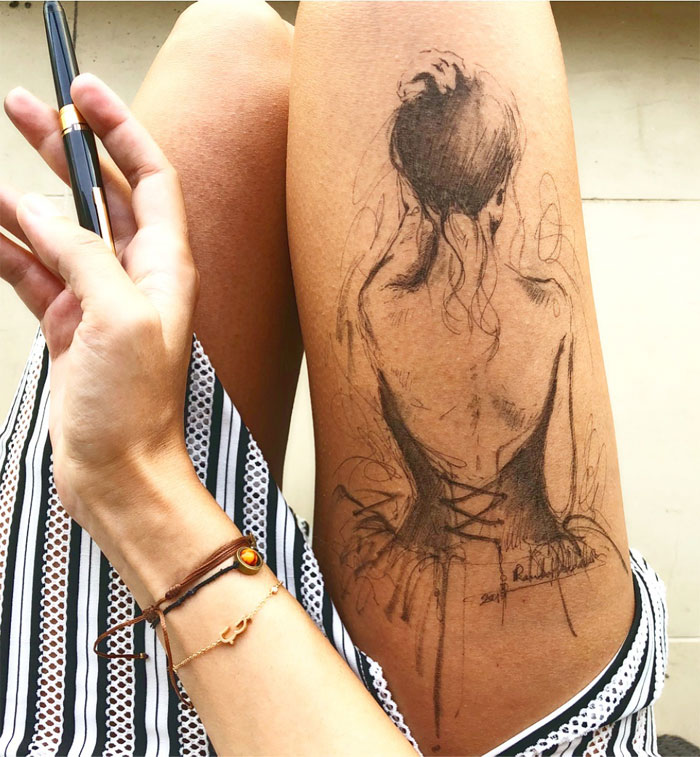 #28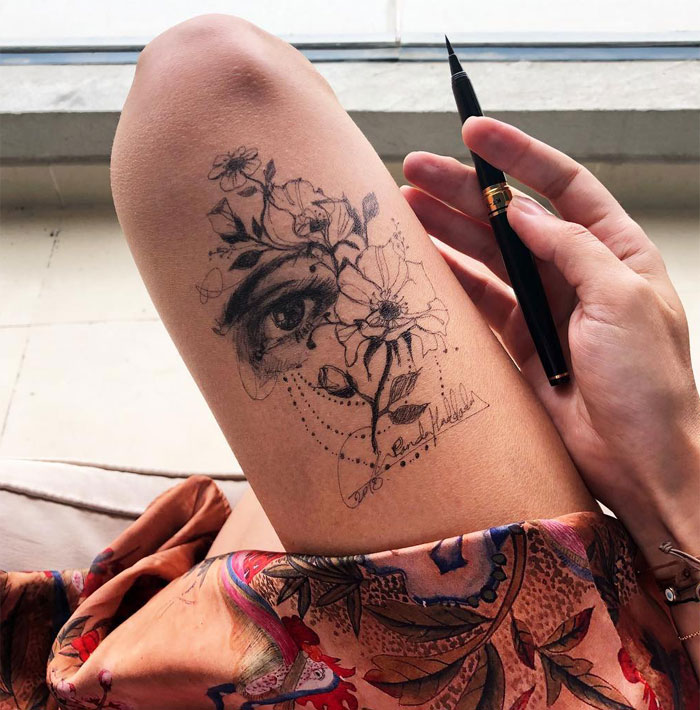 #29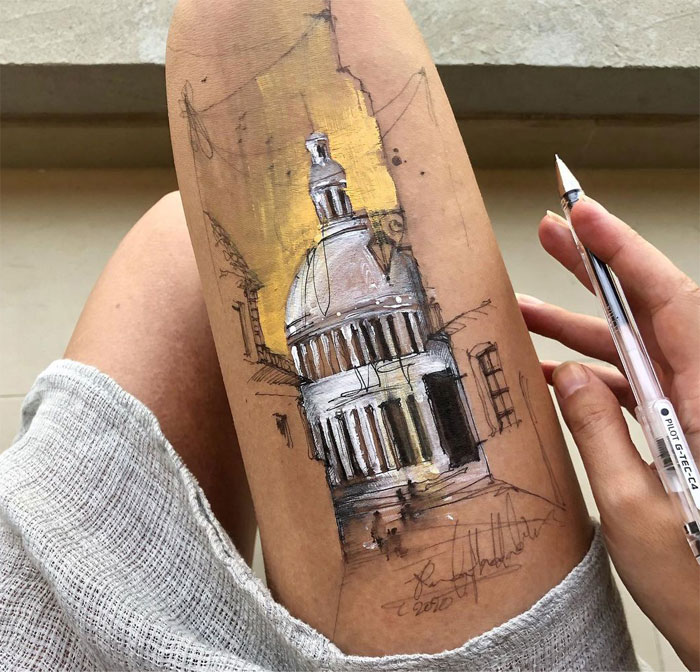 #30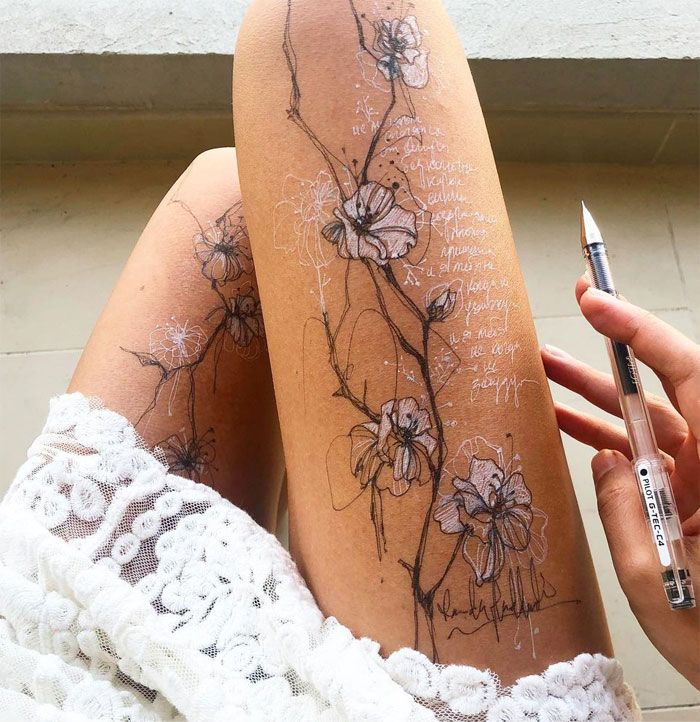 ---
Related Articles: