I am Dusan Krtolica. I was born on 25th June 2002 in Belgrade Serbia.
I started drawing when I was 2 years old. Those were at first some strange unrecognizable objects, but my parents already noticed that I have a great love and talent towards drawing and art. In my first years of life, I used more than 400 sheets of paper per week, because I was mostly disappointed with what I drew, so I threw them.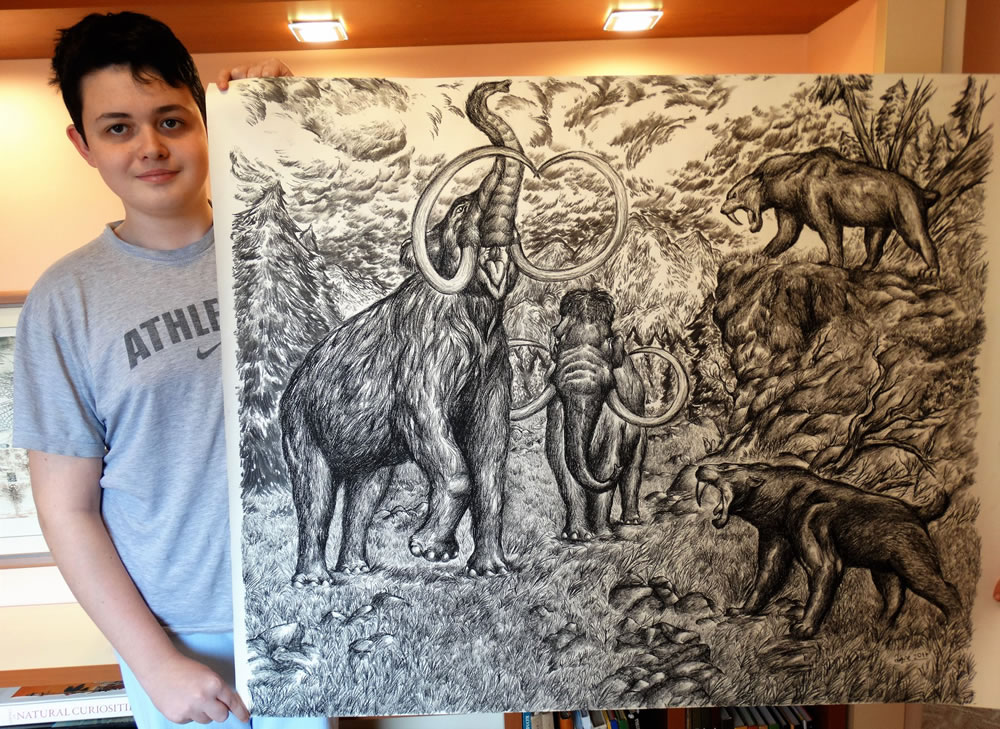 It was usually enough for me to draw a single line across the paper and then throw it into the trash because I was dissatisfied with the results. When I was 4, my parents took me to the academic artist that had an art school for children. At first, he didn't want to let me attend the school because I was too young, but when he saw with how much passion and love I draw, he changed his mind and allowed me to attend his class.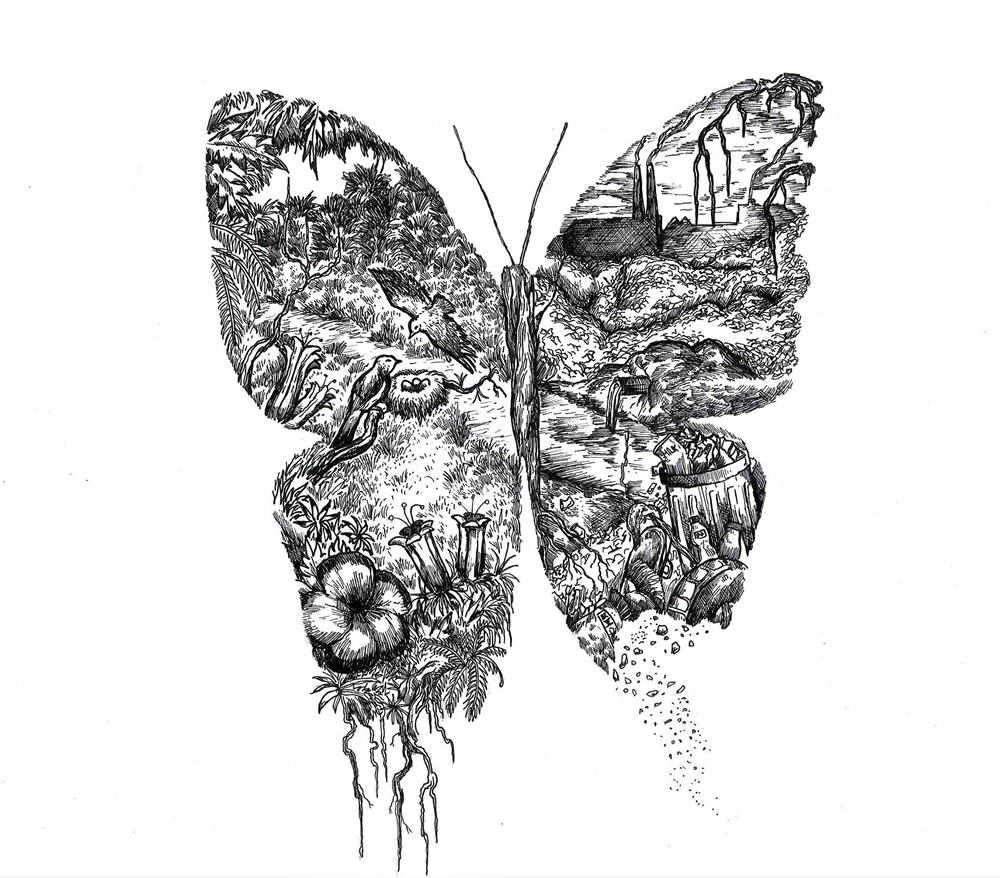 So I was at the start his youngest student. In his school through playing and games, I acquired my first knowledge about different forms of art and techniques. When I was 7 my parents bought me an art book, written and illustrated by one Hungarian artist. I loved his book so much that I copied and drew all of his drawings in just one day.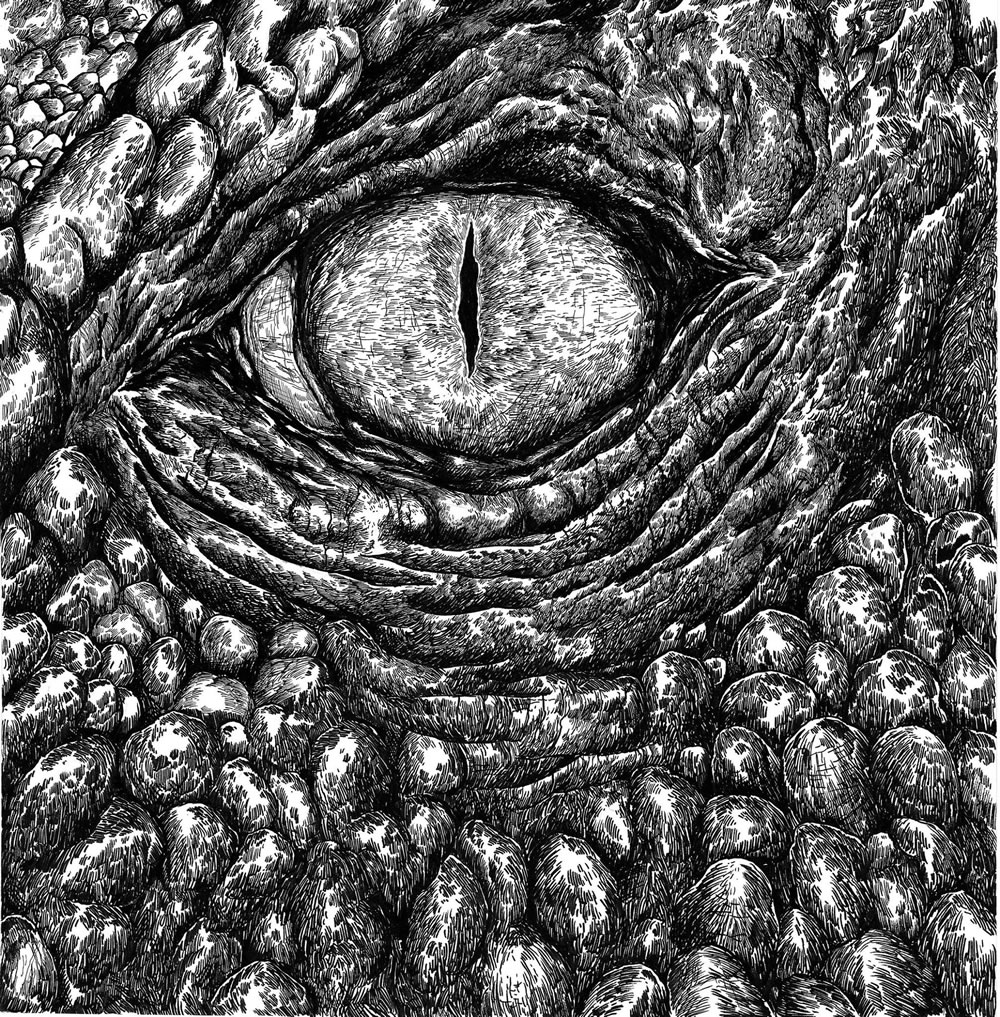 That was the moment that I realized that I want to write and illustrate my own encyclopedia of animals. My interest towards nature started to unfold in two directions. On one side I still drew all kinds of animals, and on the other side, I was reading all books about animals that I could find. When I was 9, the number of works that I drew already was huge, so I created conditions for organizing my first solo exhibition.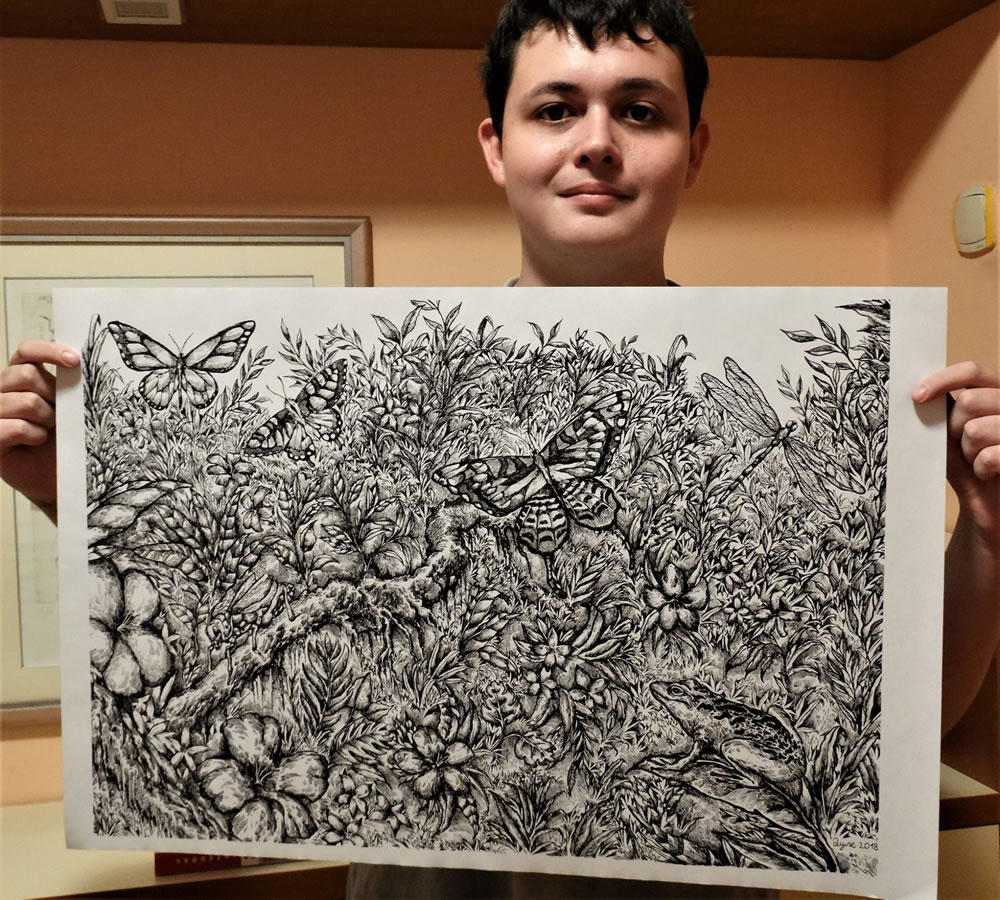 My first exhibition was so well received that every news station in my country was reporting about one little boy and started saying that a new Duhrer was born in Serbia. Of course, at the time I didn't even know who Duhrer was. What shocked them the most was how much easiness I talked about my works, which depicted animals in correct anatomical ways, and in their natural habitat.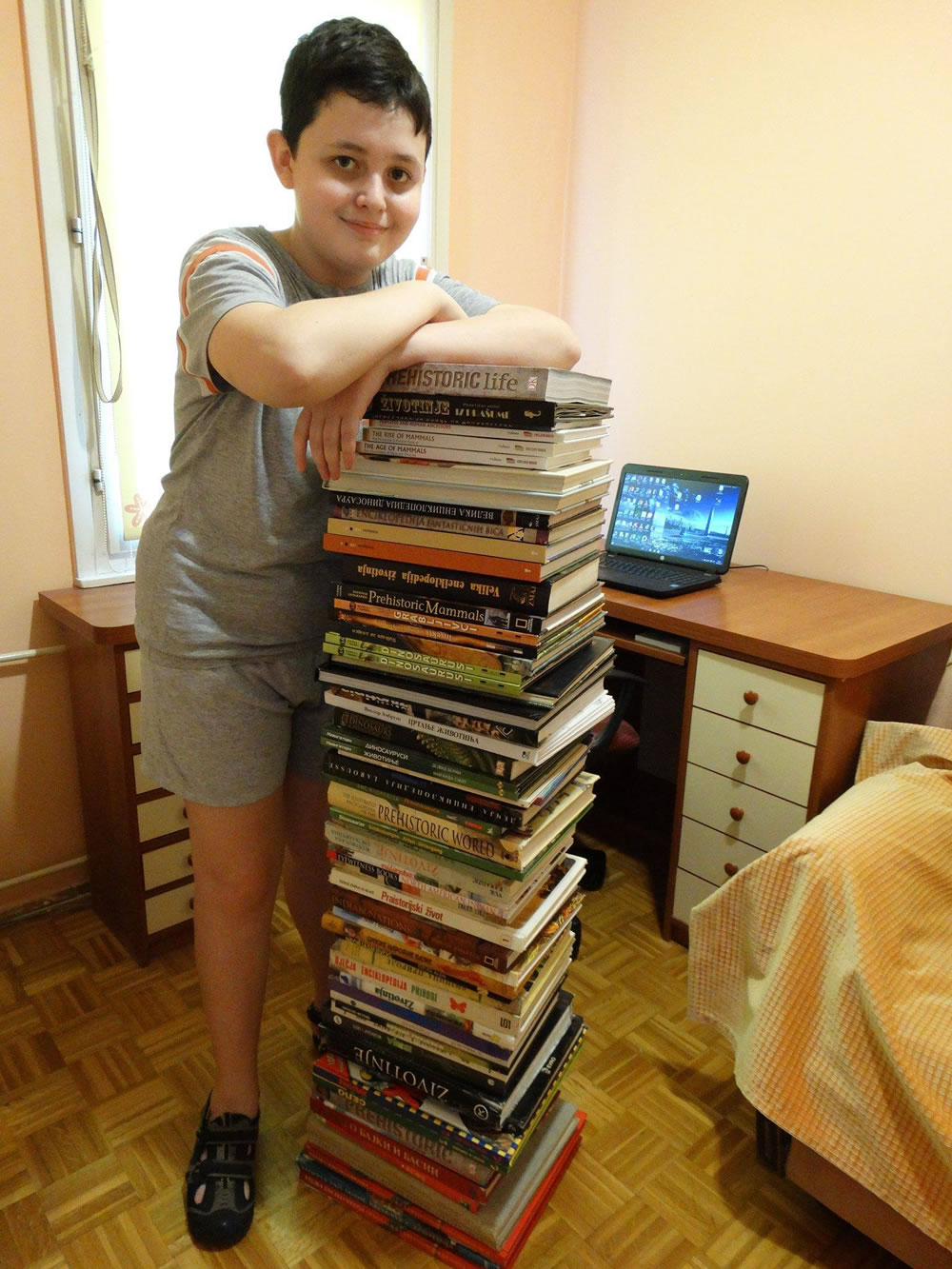 One of the works that I drew in that period, featured more than 500 fish, that exist in nature. Some of them included the coelacanth, the whale shark, Murray real, and many others. My second solo exhibition that was organized a year later, featured dozens of my works that depicted all the different species of birds. And so, through the years, the number of my exhibitions started to grow.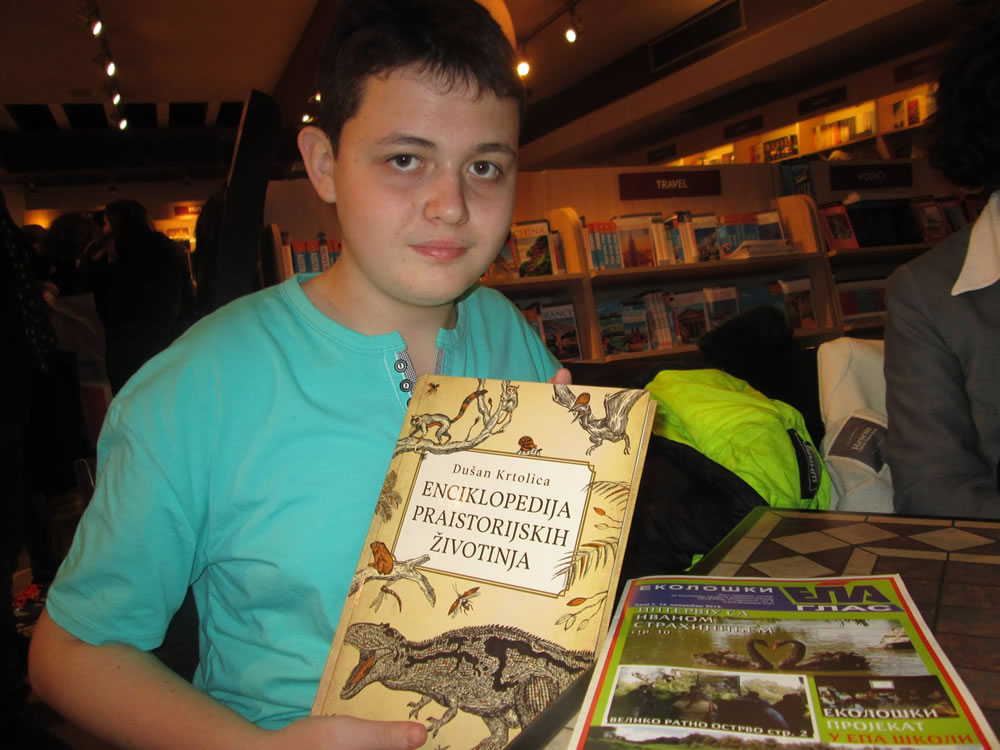 When I was 11 years old, the American Huffington Post wrote a big article about me, that was then reposted by different media from around the world, but I still wasn't interested in all of that because I lived in my little world that was full of animals and nature. Later people started to recognize me on the street, which was at first moment strange to me, because I didn't know what they want from me, and where they knew me from.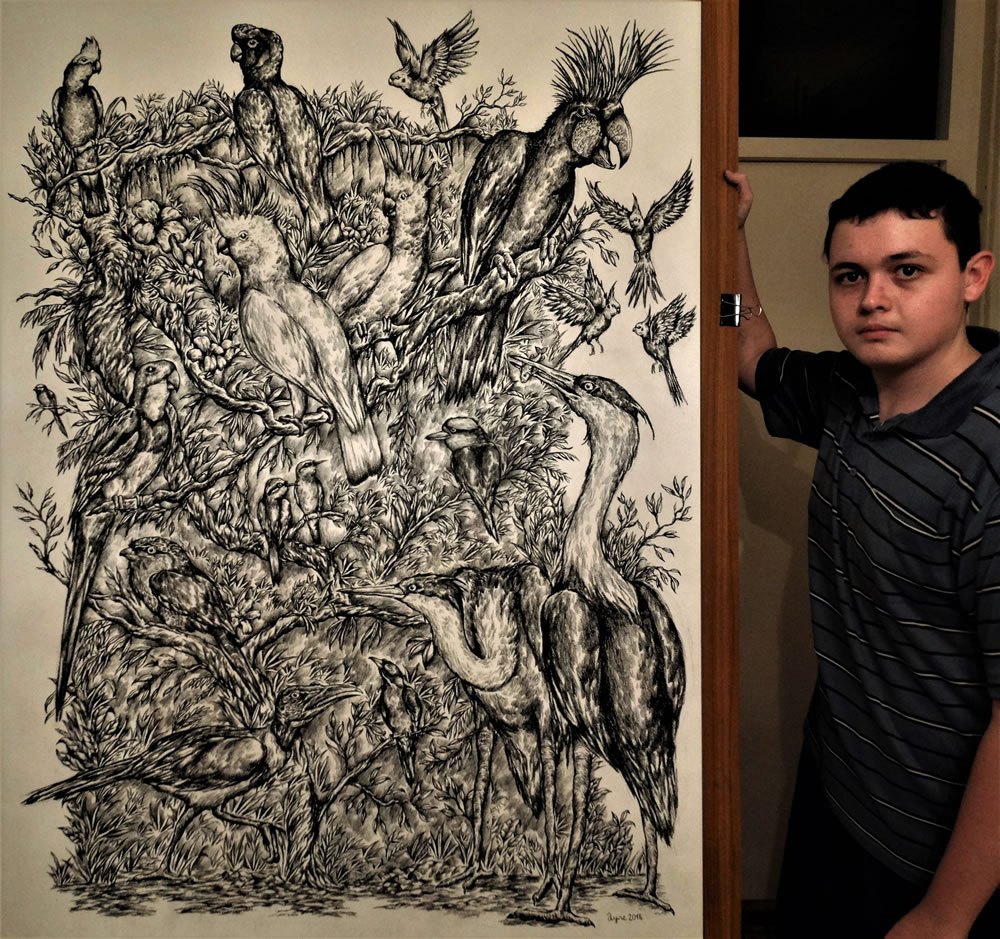 My parents bought all encyclopedia about animals and wildlife that they could find in my country. I then started learning the English language so that I could understand foreign books too. After my first solo exhibition, I opened my Facebook profile. On it I gathered five thousand friends and more than 15,000 followers in just a couple of days, Informations about me started to spread on social media very fast. Every day I received hundreds of friend requests and many of those people wanted to buy my works. However my parents didn't want to sell them, they wanted to keep my works for me. I gave more than 10 interviews per day to different news all across the world, from Asia to Australia and USA. But I didn't lose my wish to write my own encyclopedia about animals. When I was 13 my encyclopedia was ready for printing. In meantime, I received a lot of invites to exhibit my works across the world. However my parents thought that I was still too young to travel across the world alone, so today I owe them my gratitude for allowing me to have such a peaceful and happy childhood.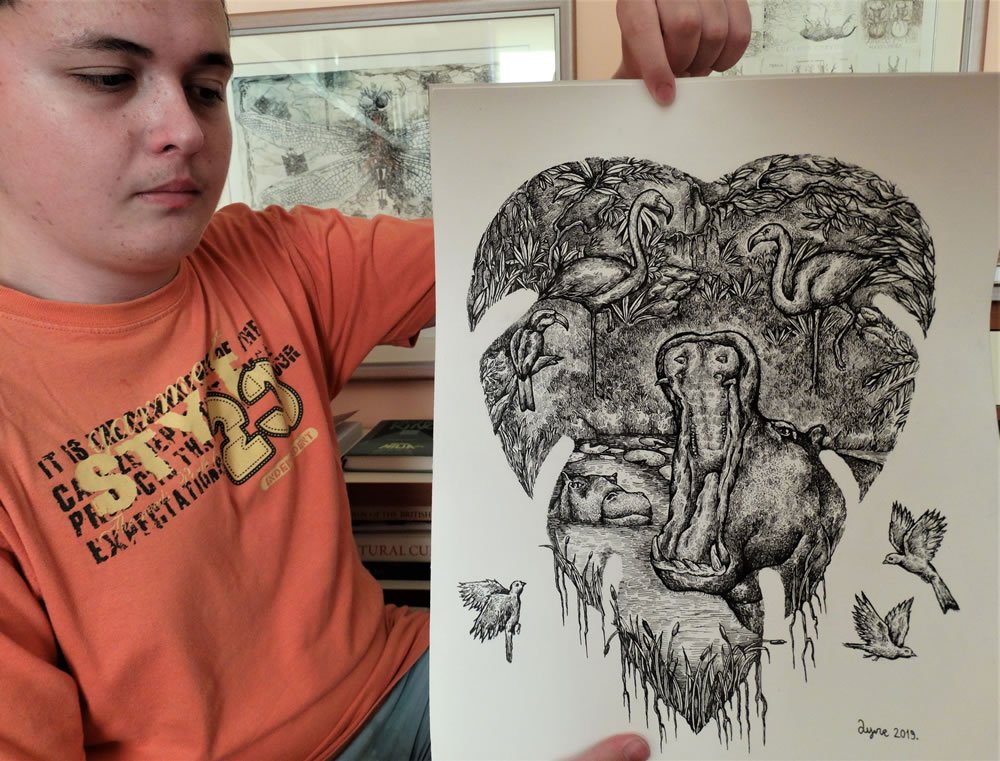 As I grew older I started to draw on larger and larger formats, but there were no such big papers to find In my country. I wanted to draw entire herds of antelope. I dreamed about drawing them on huge paper. Since no such large papers were to be found in Serbia, I asked for help on Facebook, and people started to contact me with different ideas.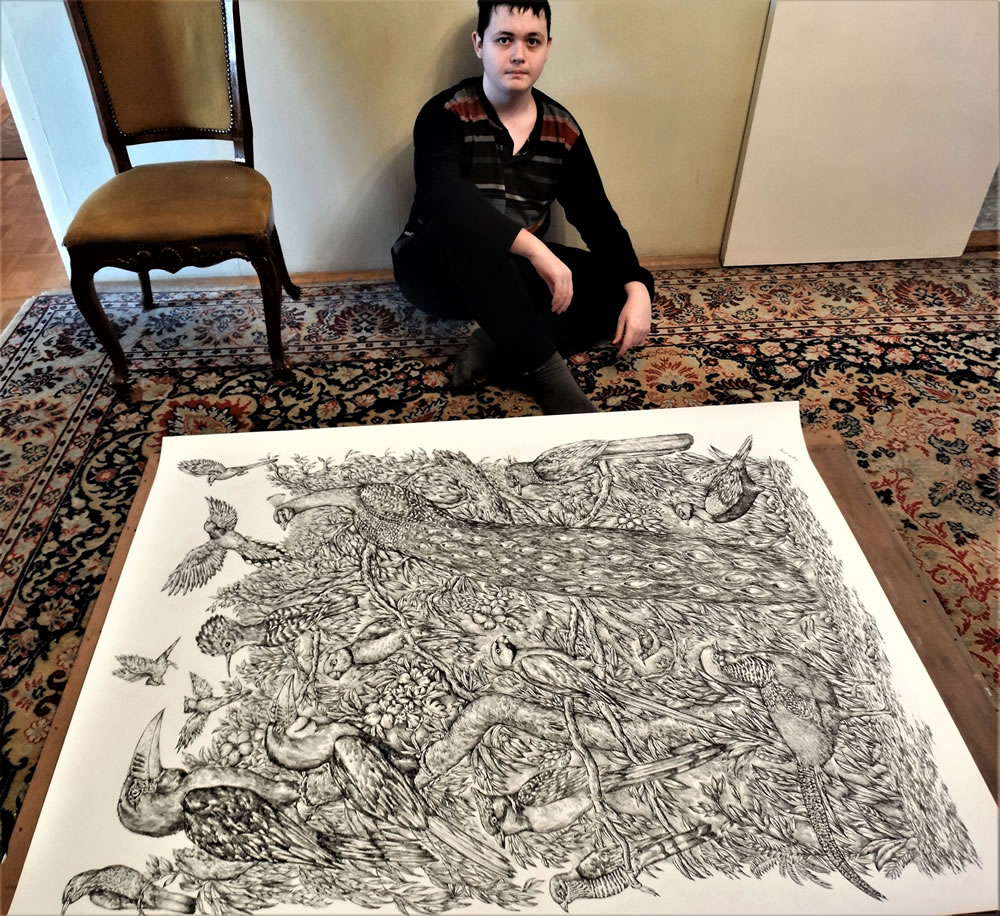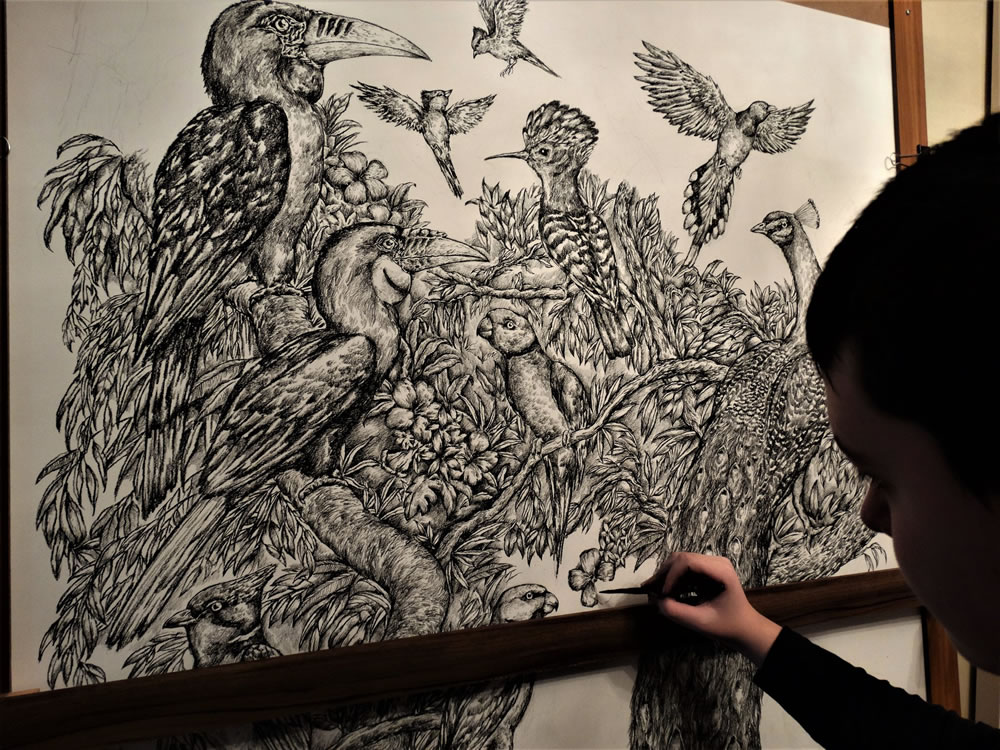 A lot of them were offering me financial help, but the money I wasn't interested in money, I wanted the paper. After some time my Facebook friends started to send me huge ten-meter-long papers, that they were buying in America, so I could fulfill my dreams. That's how some of my largest works were created. After the antelopes, I drew lions, elephants, and other wildlife on papers that were more than two meters tall and five meters long. My home became a real oasis of animals from floor to roof. After seeing those works my gallerist said: "Dusan you are not a new Duhrer, you are a guardian of Noah's arc." A huge interest in my work was shown by customers from Asia. Some corporations from Hong Kong put my works on their vans that were drawing on the city streets.
All of that was a great pleasure for me, but I must say, I felt the most happiness when my book was finished. In my country, I have been proclaimed the ambassador of young talents. That is a great honor, but also a responsibility for me. I am always trying to awaken hope in all those kids that have their inspiration but are not brave enough to finish their journey because the way of the hearth is the only way that we need to follow. Today my works are being sold all across the world. Many art collectors want to order them, and everyone is asking where do I get so much energy for creating, and my answer is I am following my heart.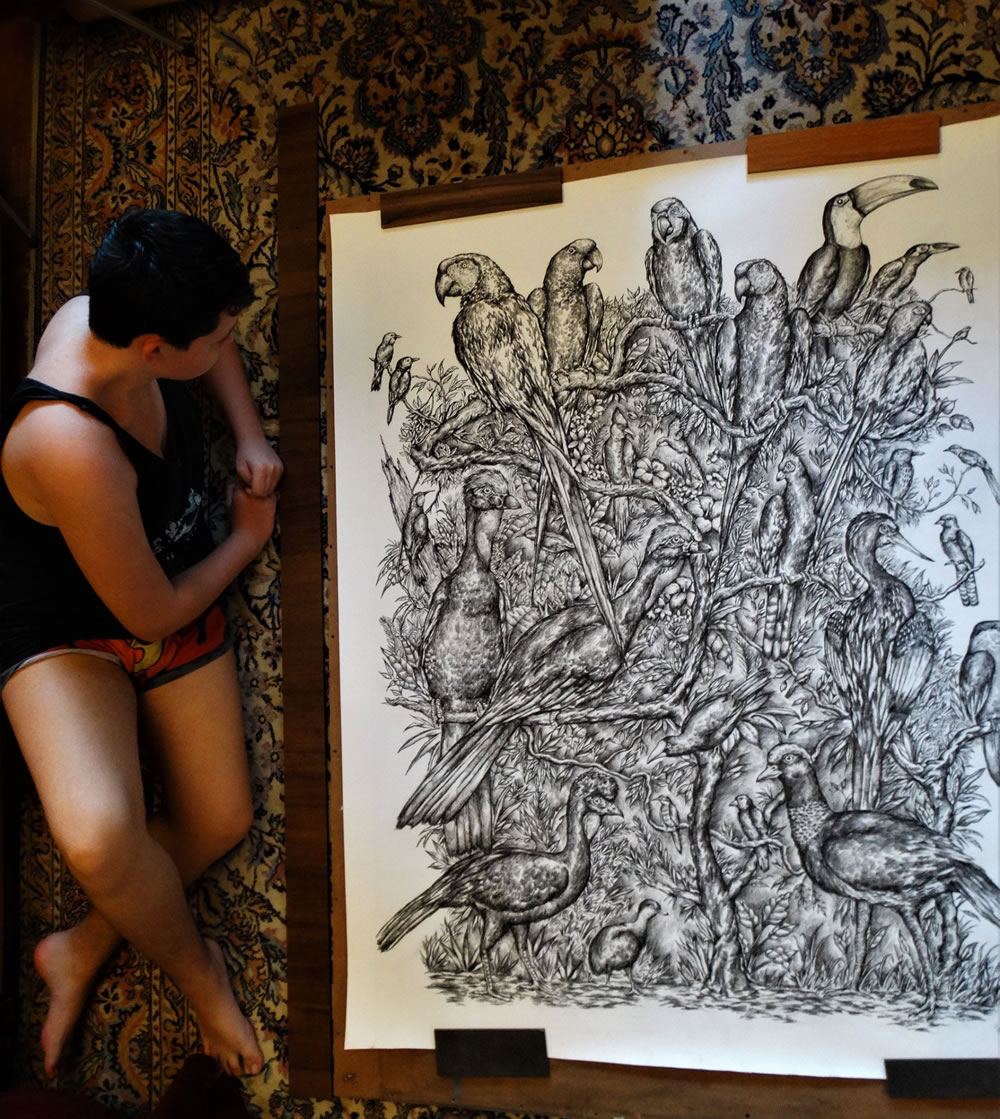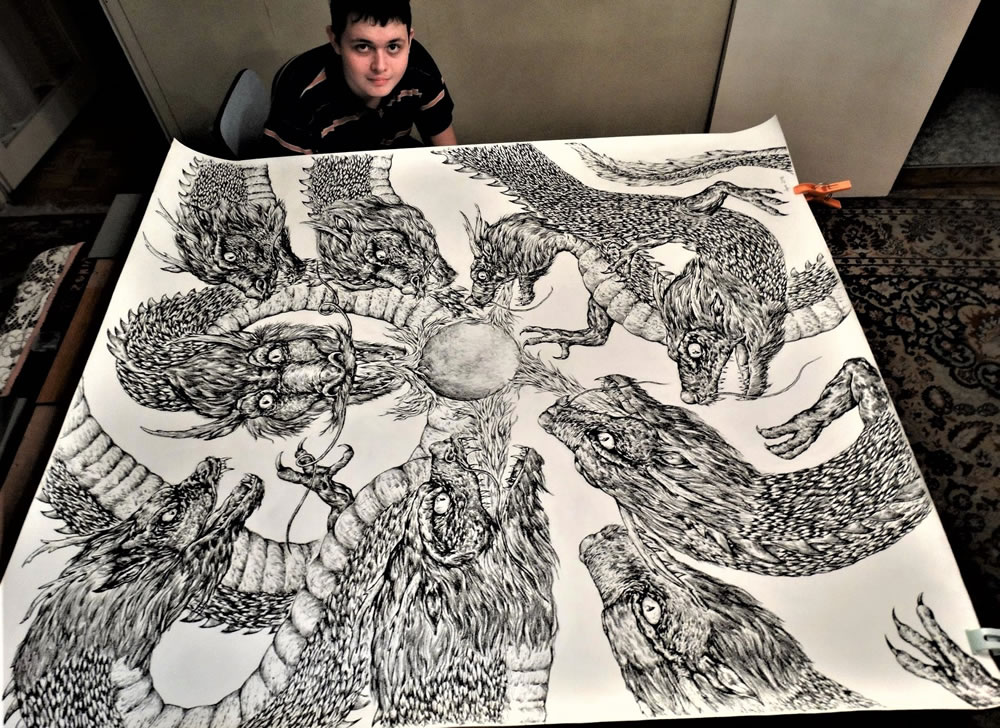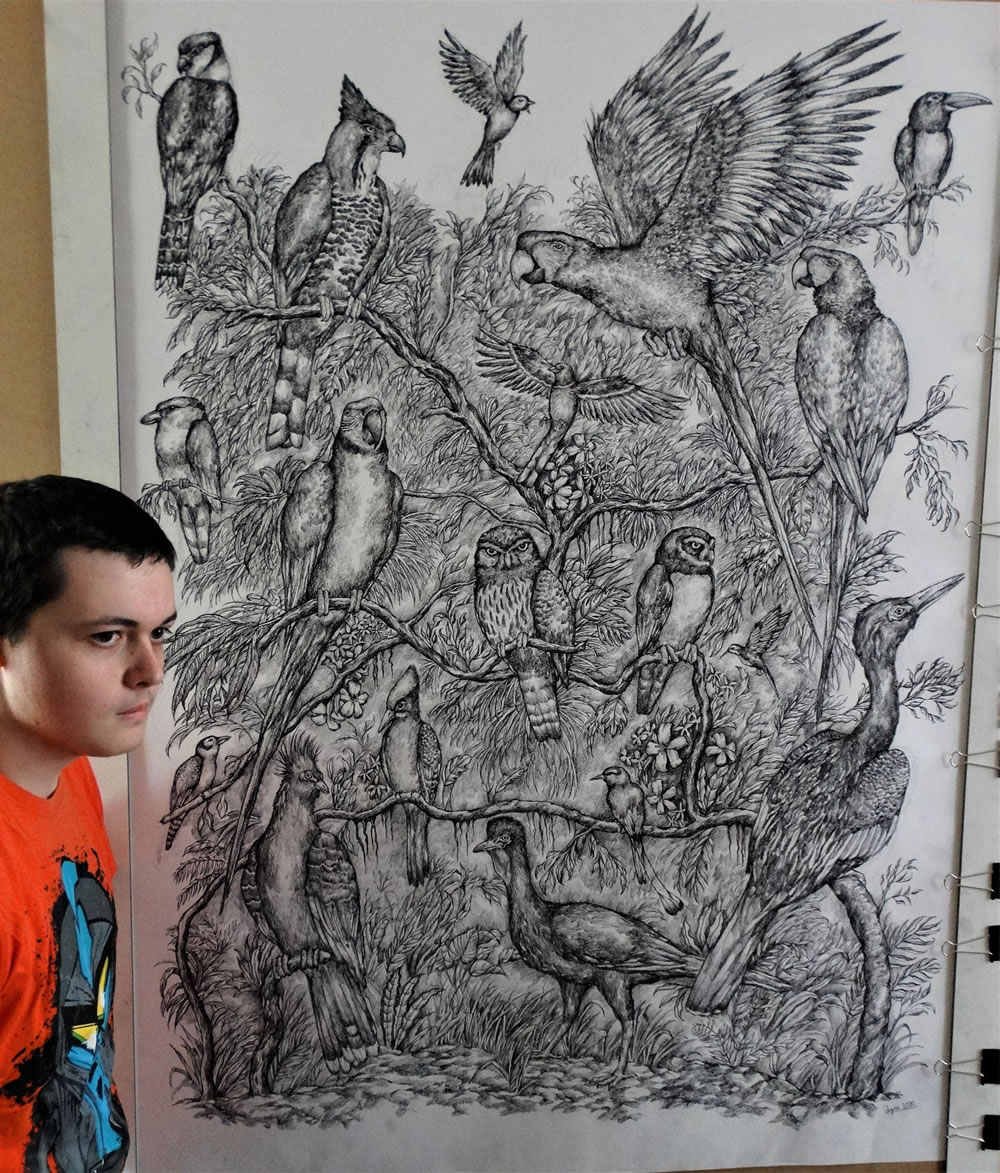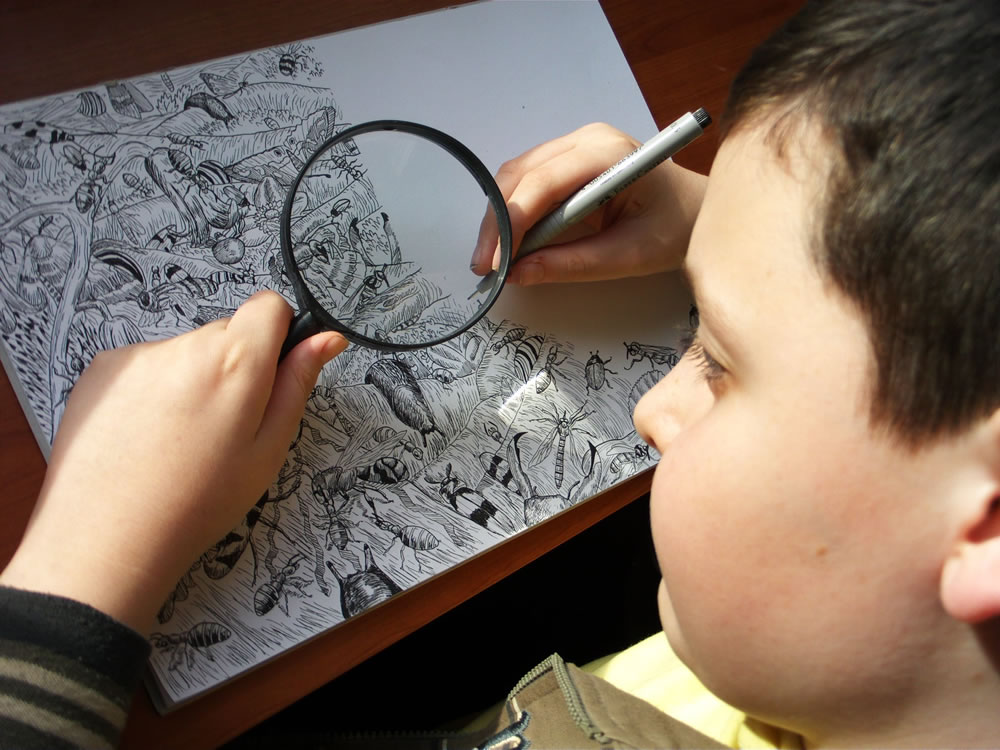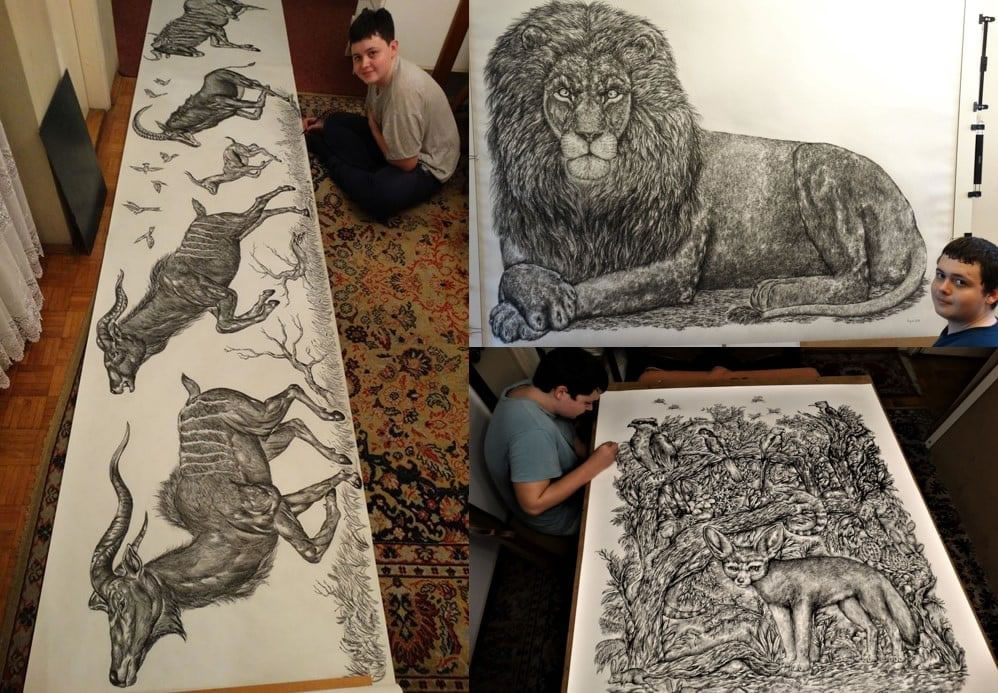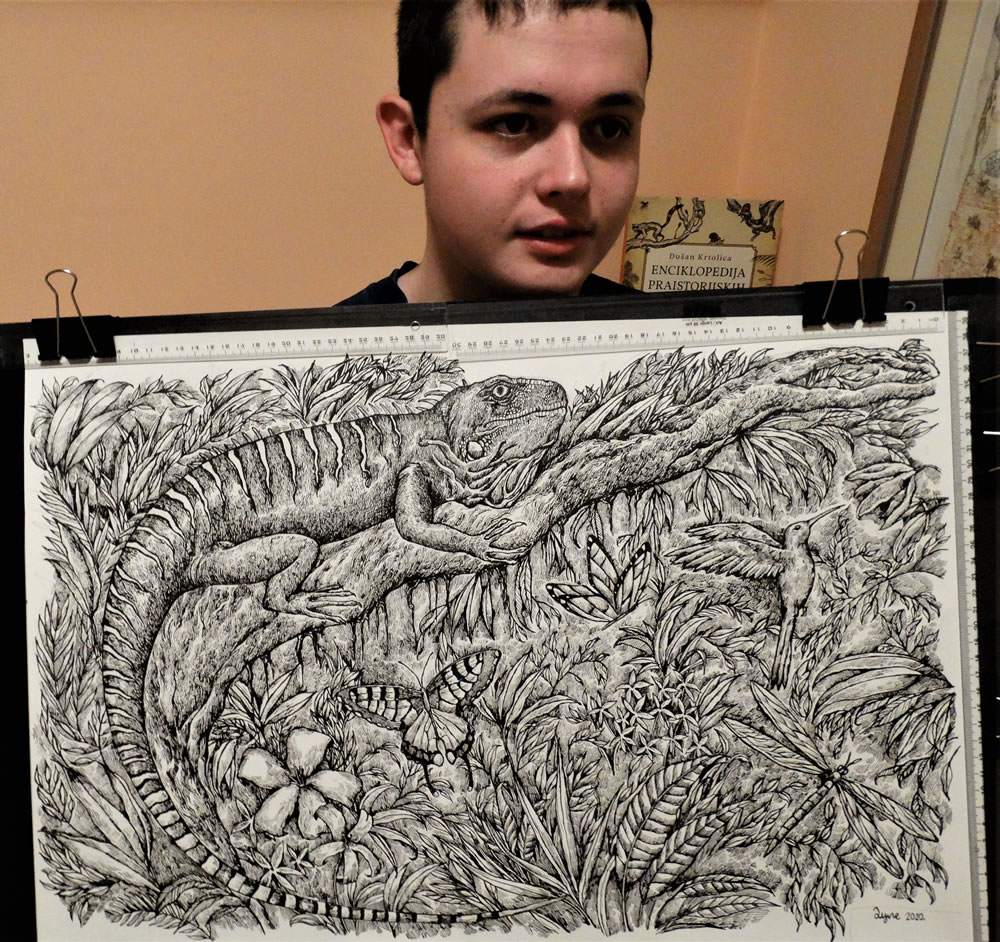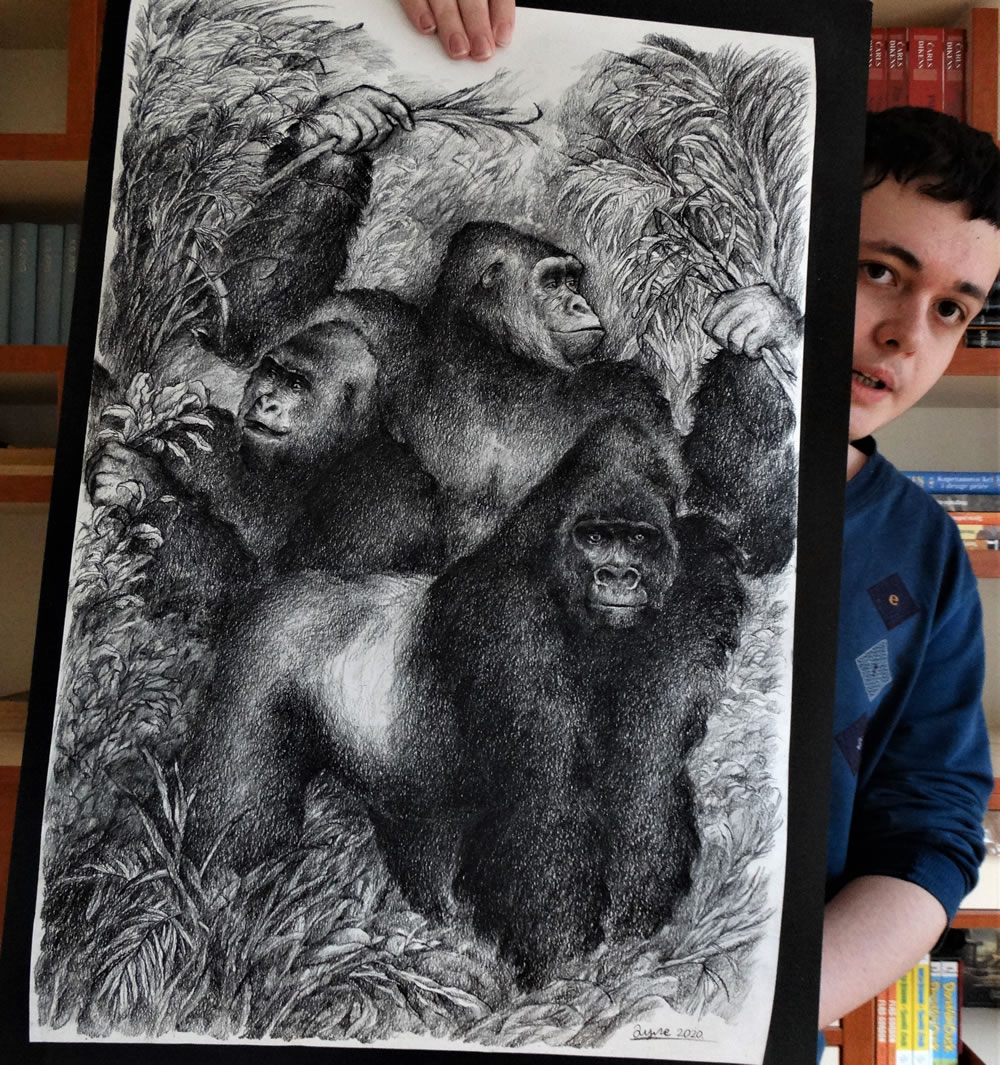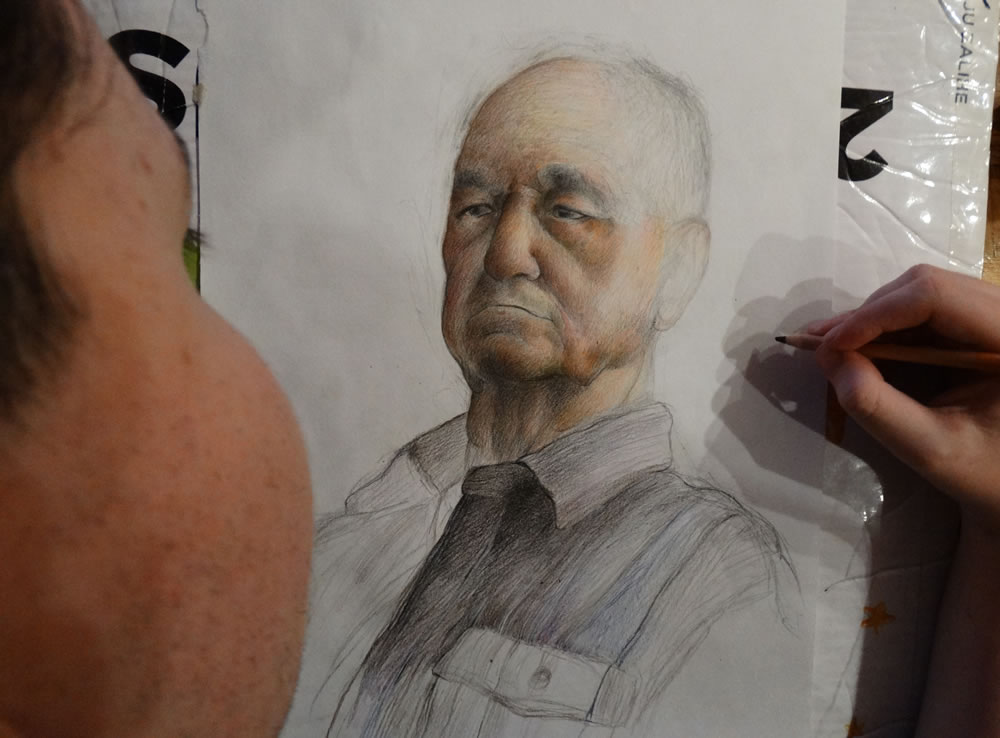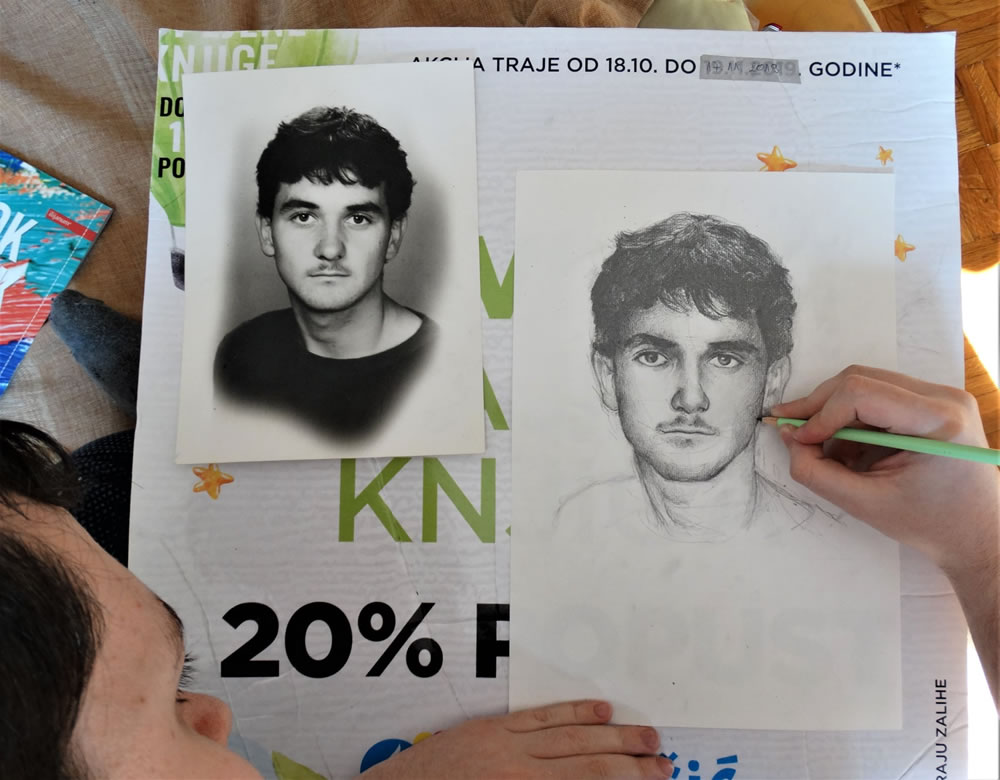 You can find Dusan Krtolica on the Web:
Copyrights:
All the pictures in this post are copyrighted to Dusan Krtolica. Their reproduction, even in part, is forbidden without the explicit approval of the rightful owners.