Artist Raku Inoue amazingly crafts insects from freshly cut flowers and leaves. Born in Tokyo, Raku Inoue moved to Montreal when he was 9 years old. Growing up, he was influenced by both cultures, Japanese origami, and Canadian graffiti. As a budding artist, he felt that these two different types of arts have a connection to each other.
Raku Inoue's Natura Insects series is a collection of insect sculptures made from hand-arranged floral elements. In this series, he uses several types of freshly-cut flowers to create colorful insect sculptures.
Scroll down and inspire yourself. Check his Instagram page for more amazing work.
You can find Raku Inoue on the web:
#1 Stag Beetle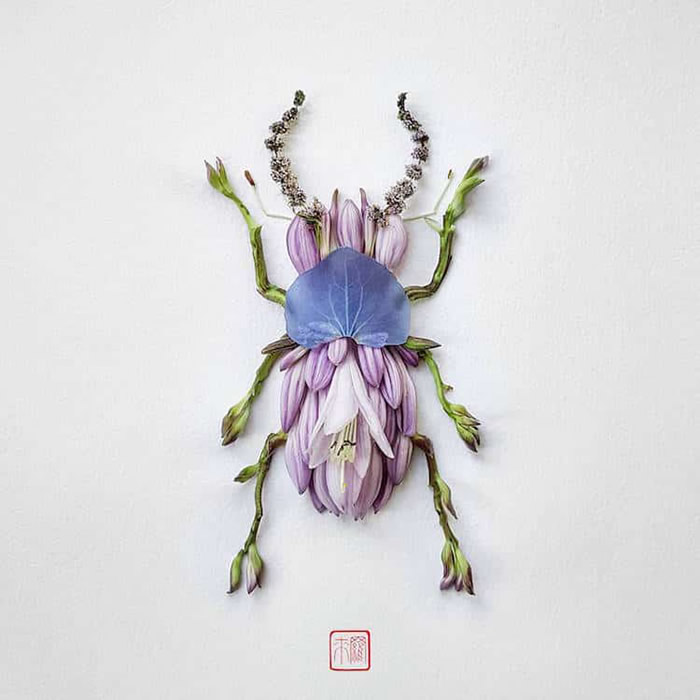 #2 Beetle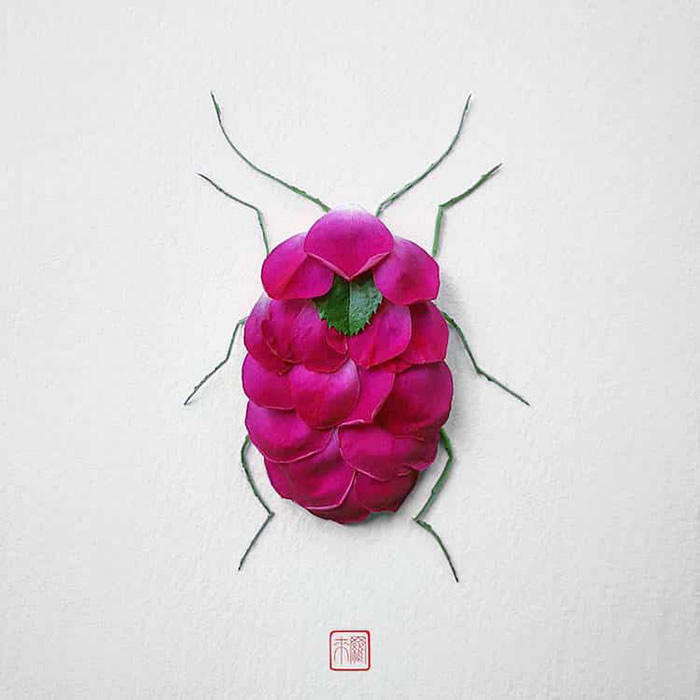 #3 Kabutomushi (Japanese Rhinoceros Beetle)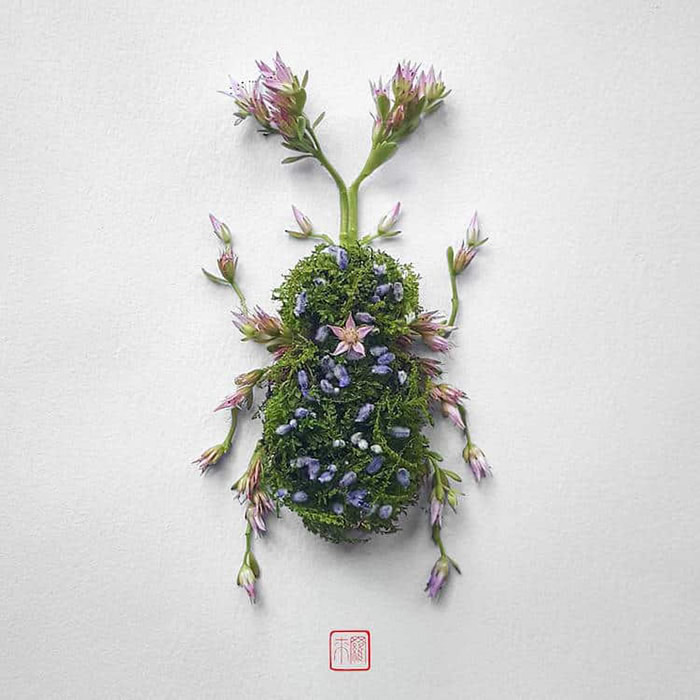 #4 Butterfly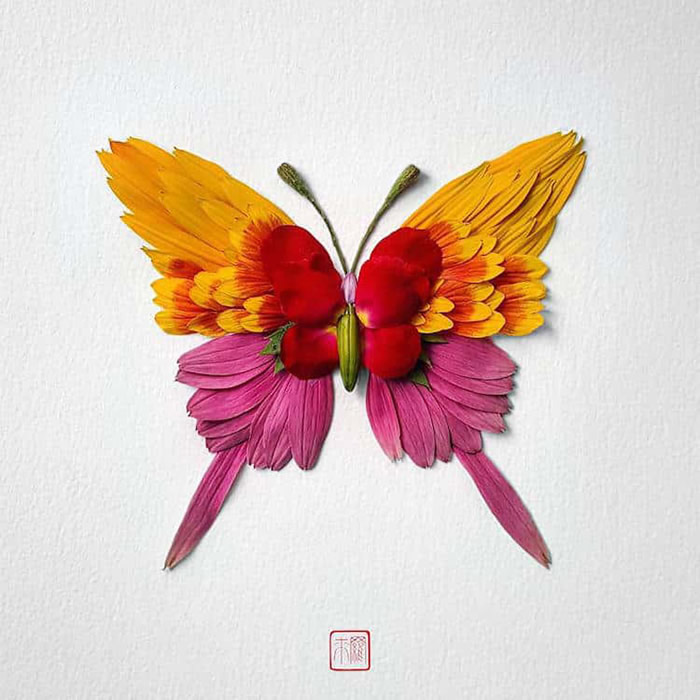 #5 Dragonfly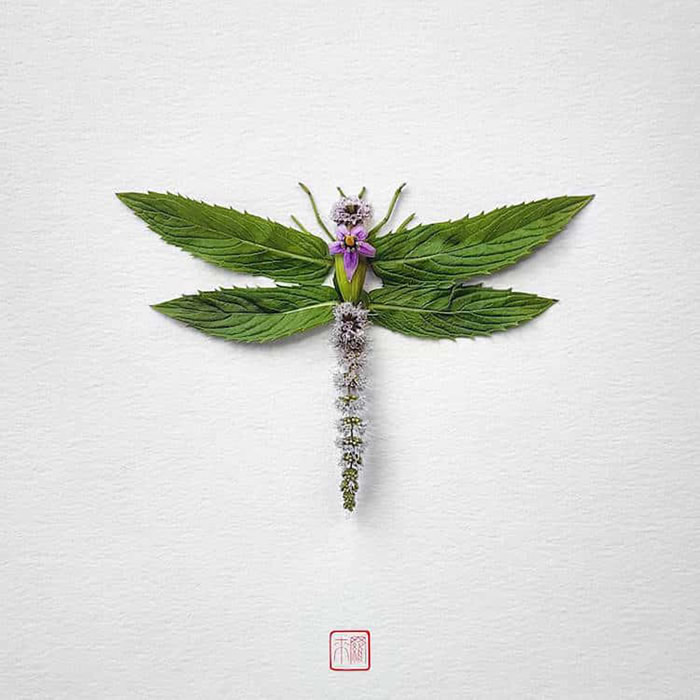 #6 Ladybug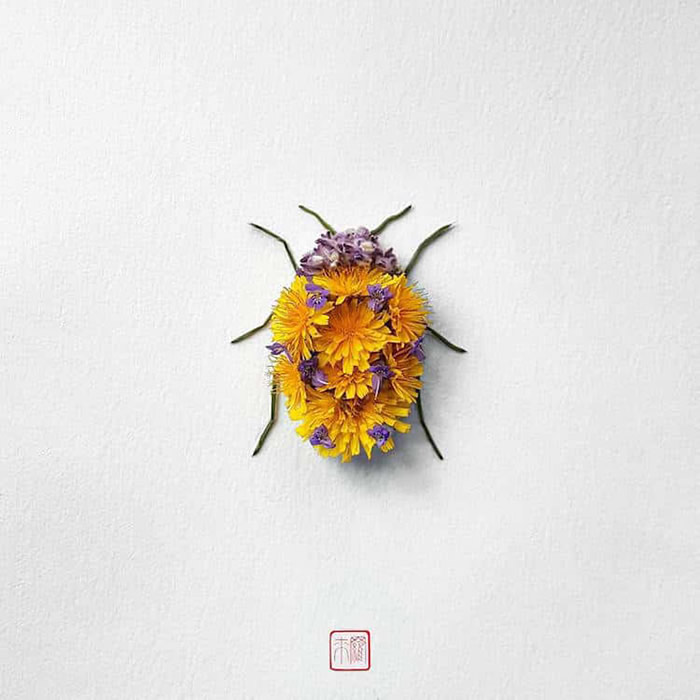 #7 Black Widow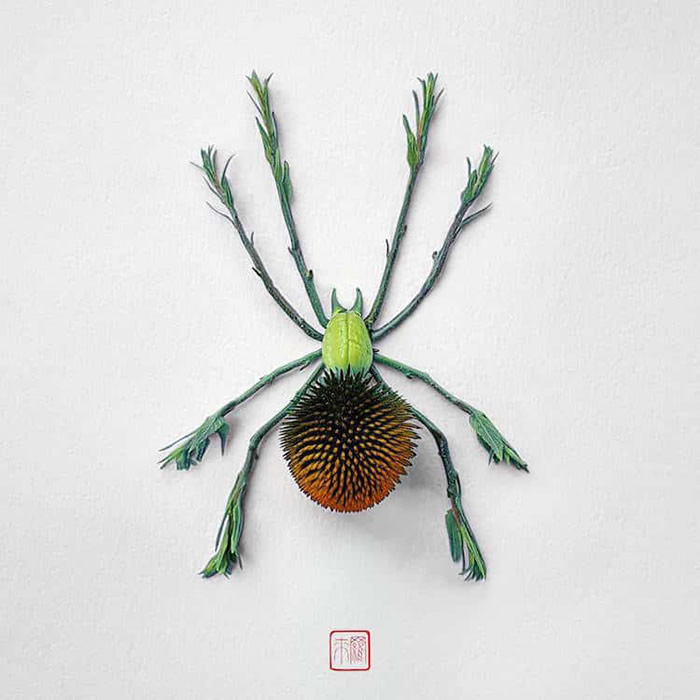 #8 Moth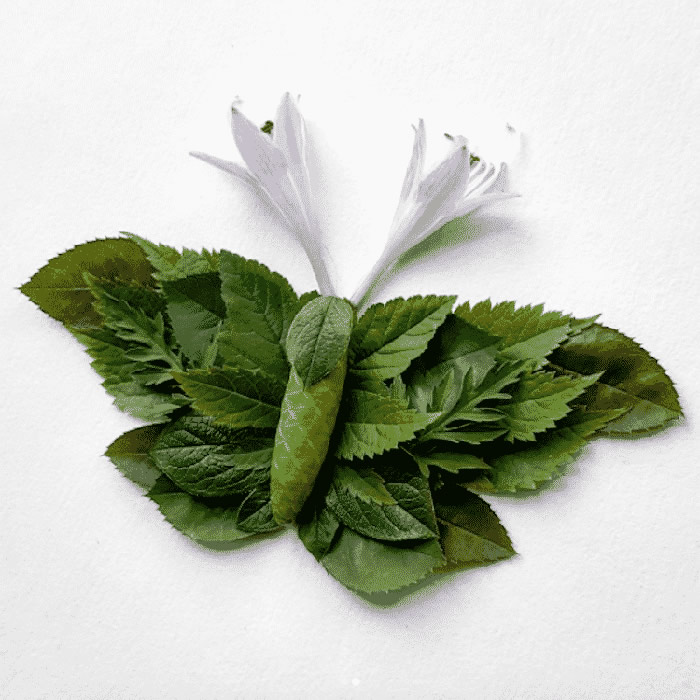 #9 Firefly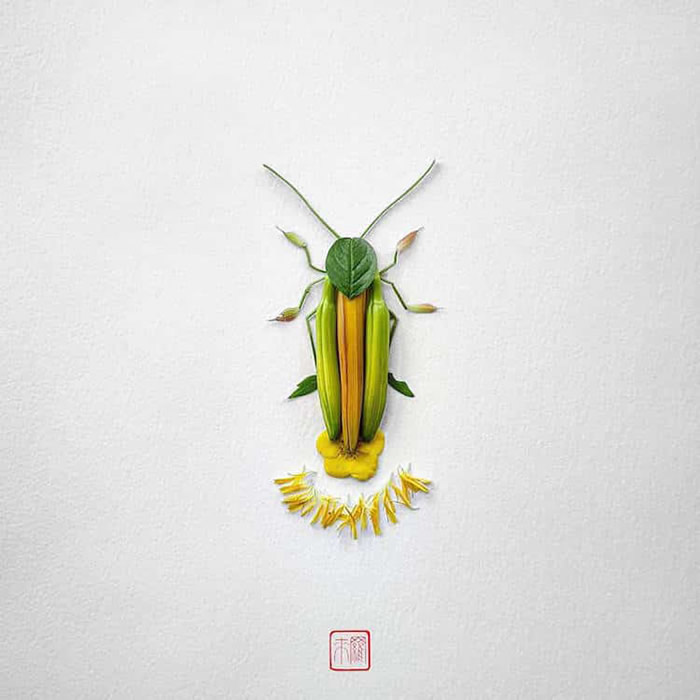 #10 Ladybug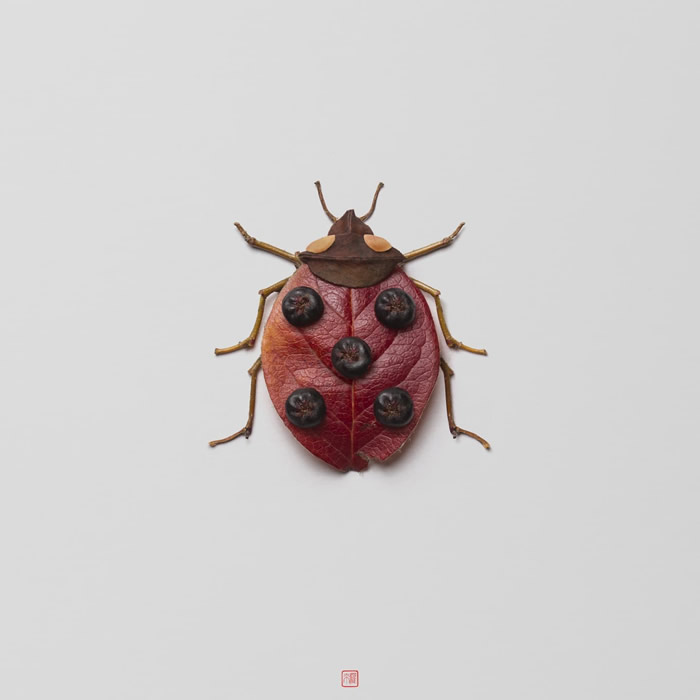 #11 Laurentian Butterfly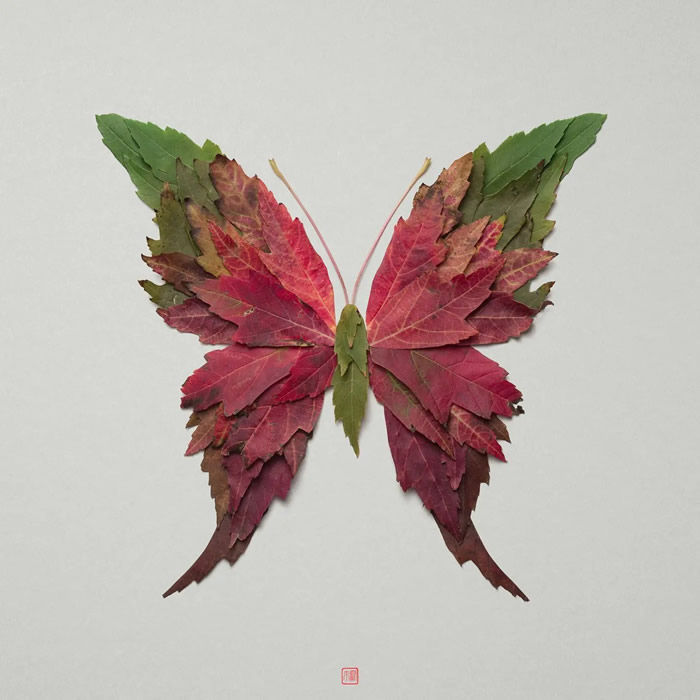 #12 Baby Owl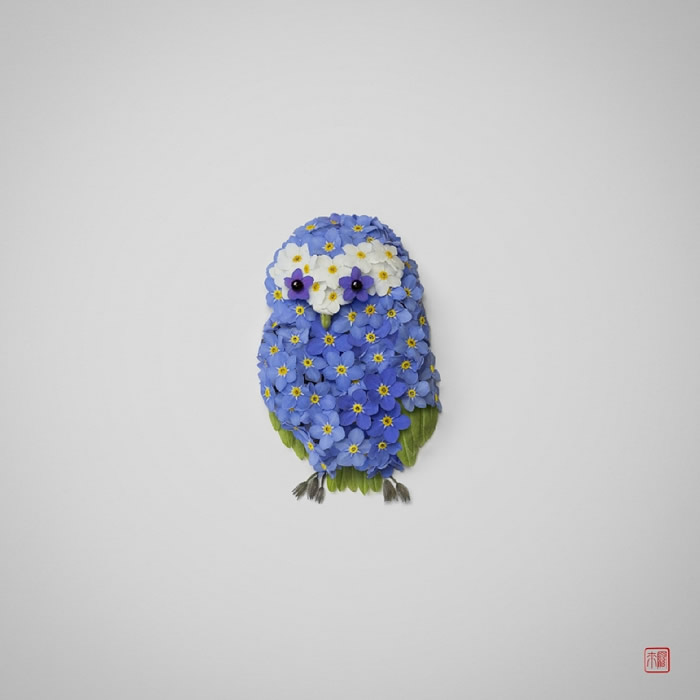 #13 HoneyBee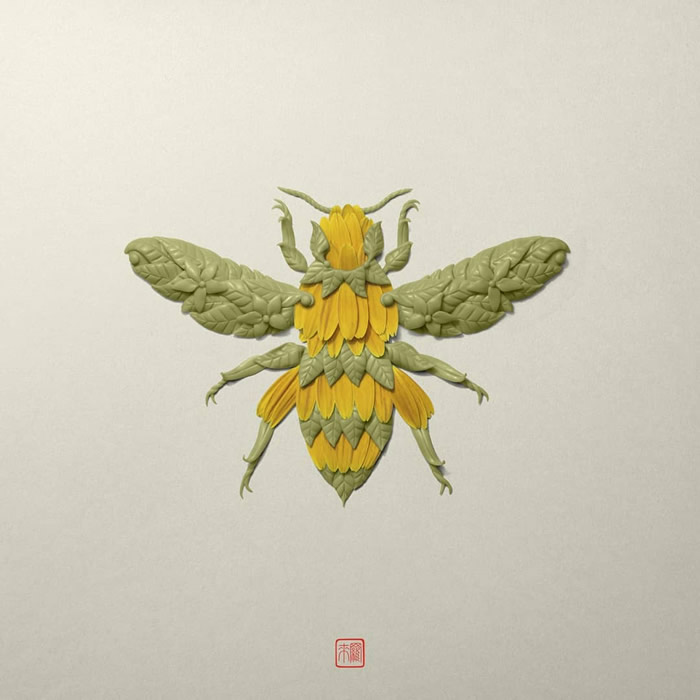 #14 Damsel Twix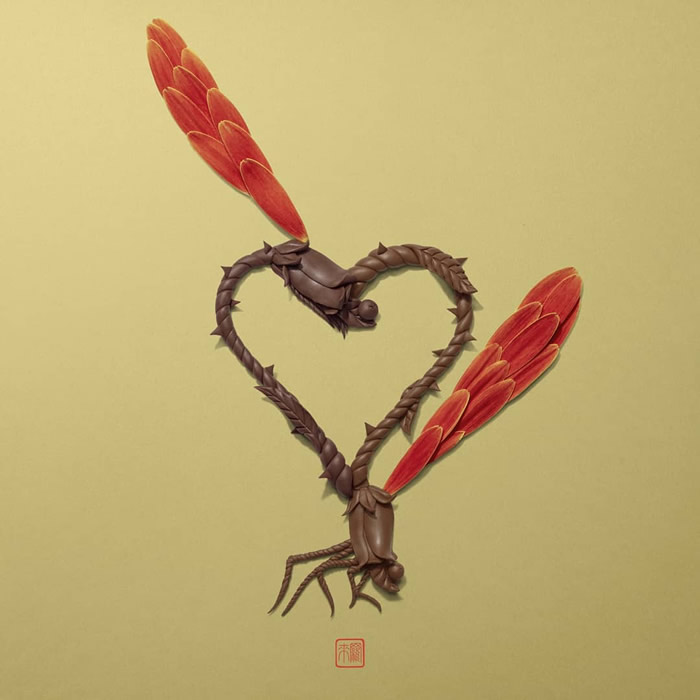 #15 Coconut Ferrero Rocher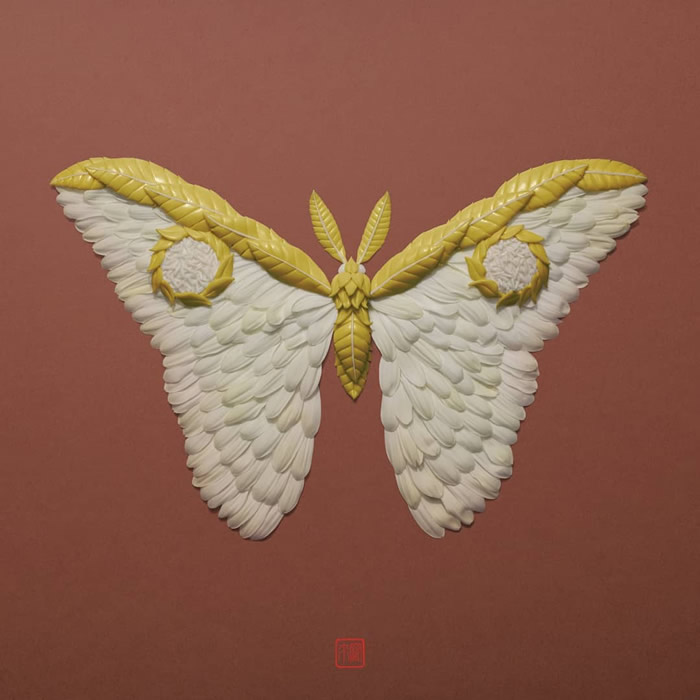 ---
You can find our previous related articles: