Italian artist Willy Verginer creates dreamlike figurative wood sculptures. A 60-year-old Italian artist who lives and works in Ortisei BZ, South Tyrol, and whose works are located in numerous private and public collections, both Italian and international.
Once his naturalistic, near-life size wooden sculptures are carved, the artist adds eye-catching blocks of geometric colour using acrylic paint. It's an unusual but inspired approach that sets up a sharp contrast of styles within each piece, and makes these figures all the more mysterious and alluring.
In his words "I think colour is the most important part of my work. In art school I studied painting and not sculpting. The colour I use overwhelms my figures. It does not underline a narration, but the narration itself revolves, questions and changes with this additional visual. A tension, a conflict, as well as unity and harmony occur between colour and wood."
Scroll down and inspire yourself. Please check James's Instagram and website for more amazing work.
You can find Willy Verginer on the web:
#1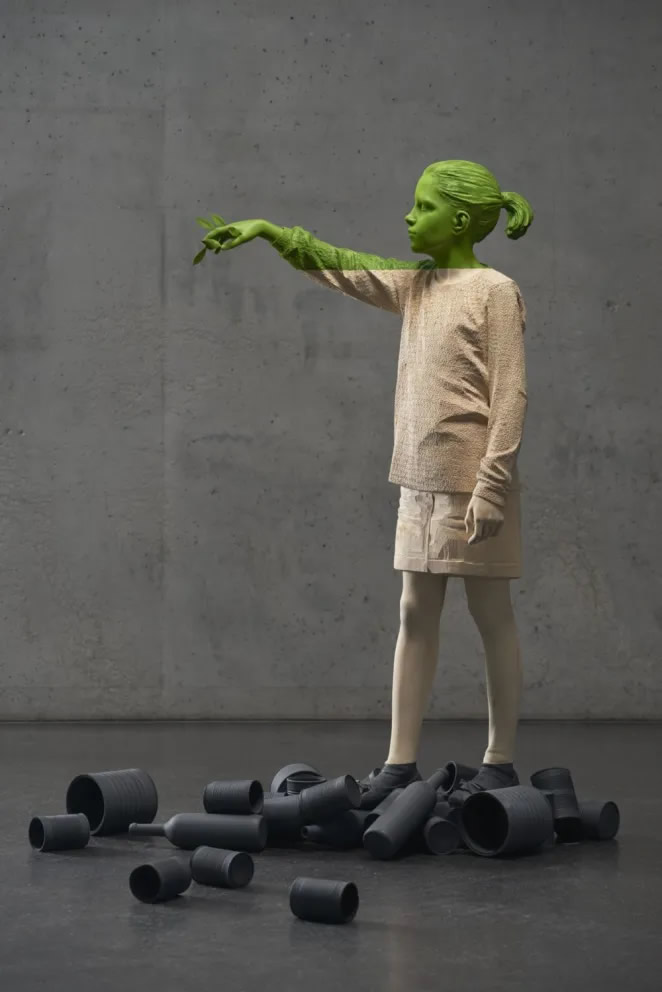 #2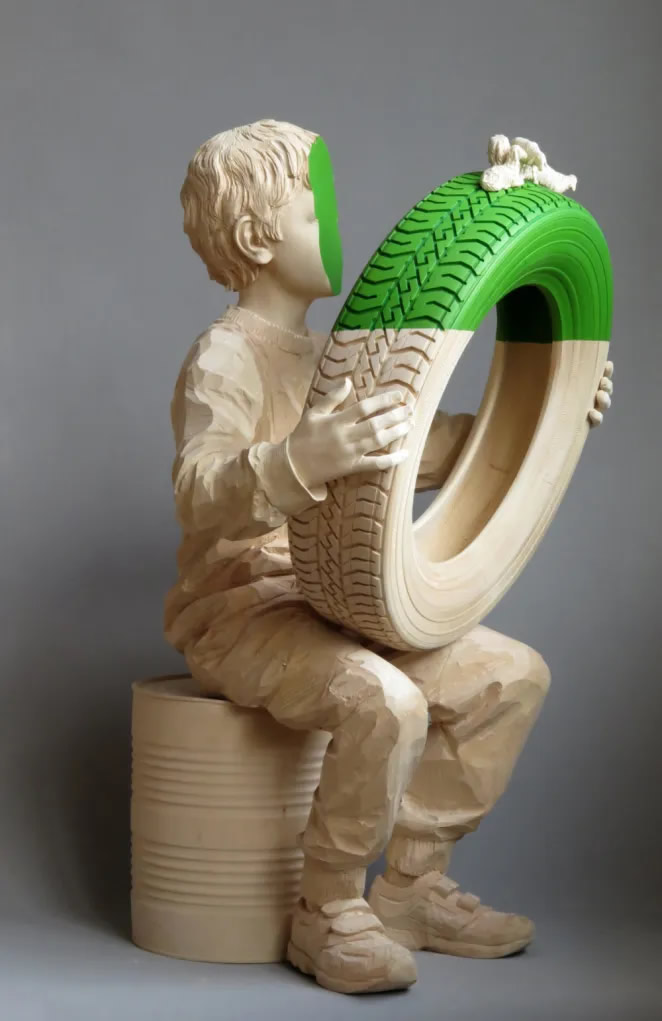 #3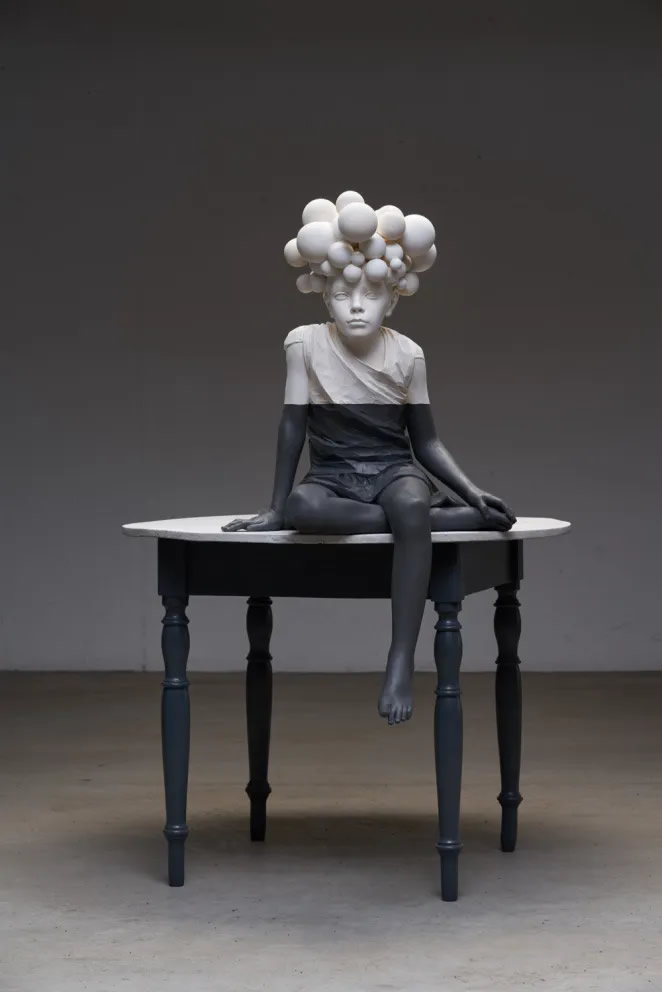 #4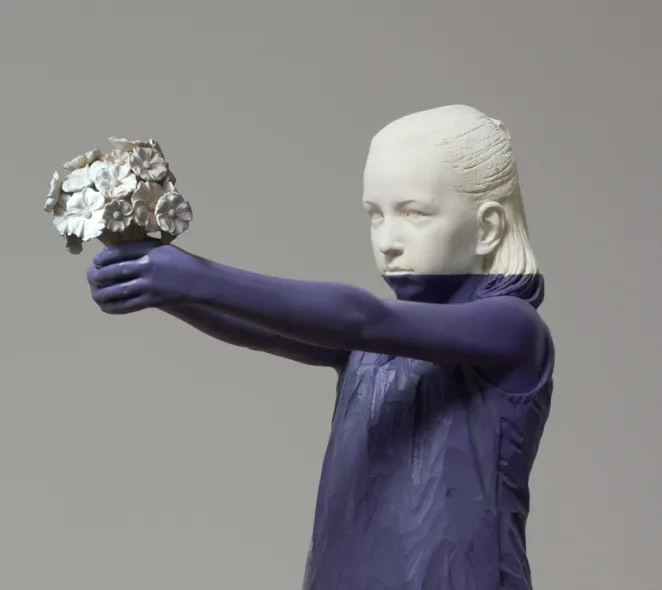 #5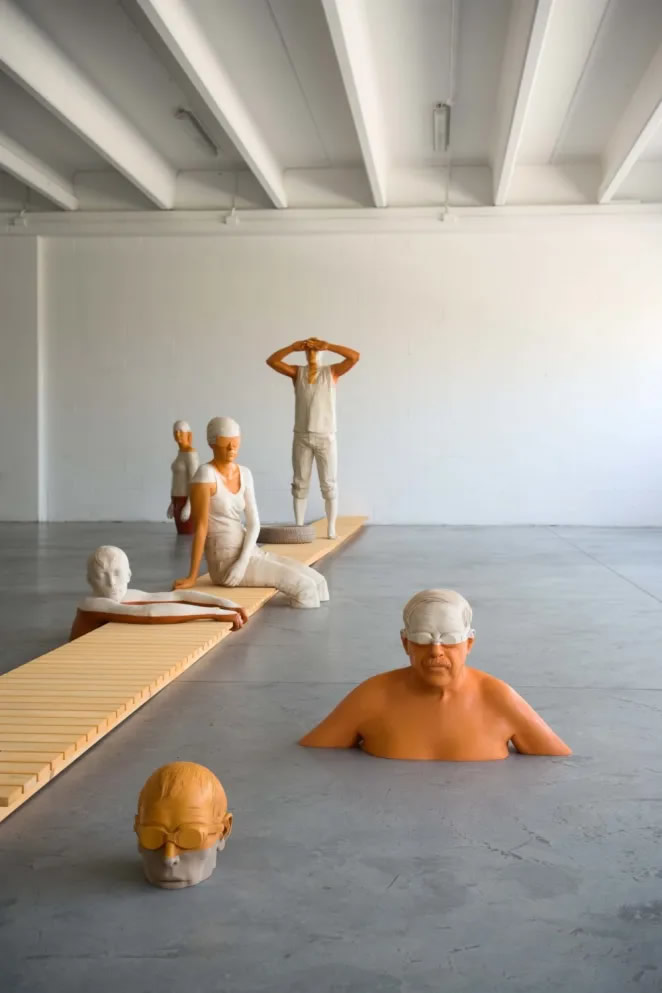 #6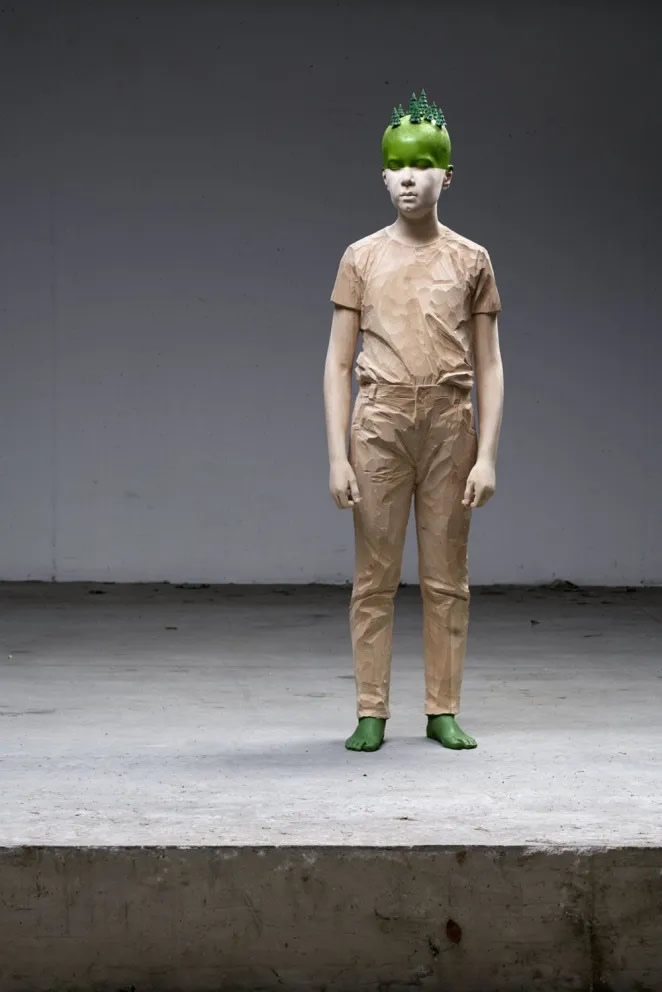 #7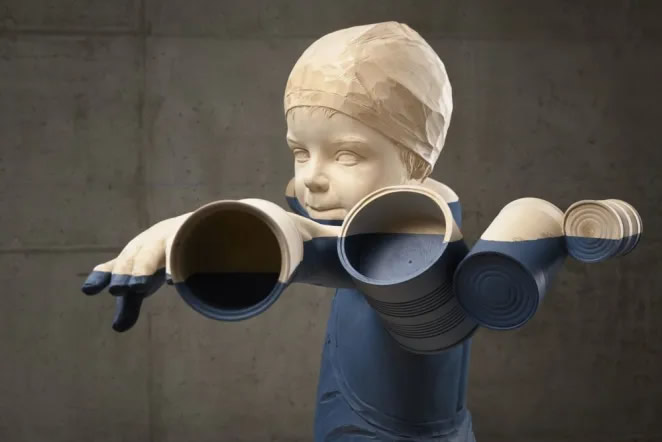 #8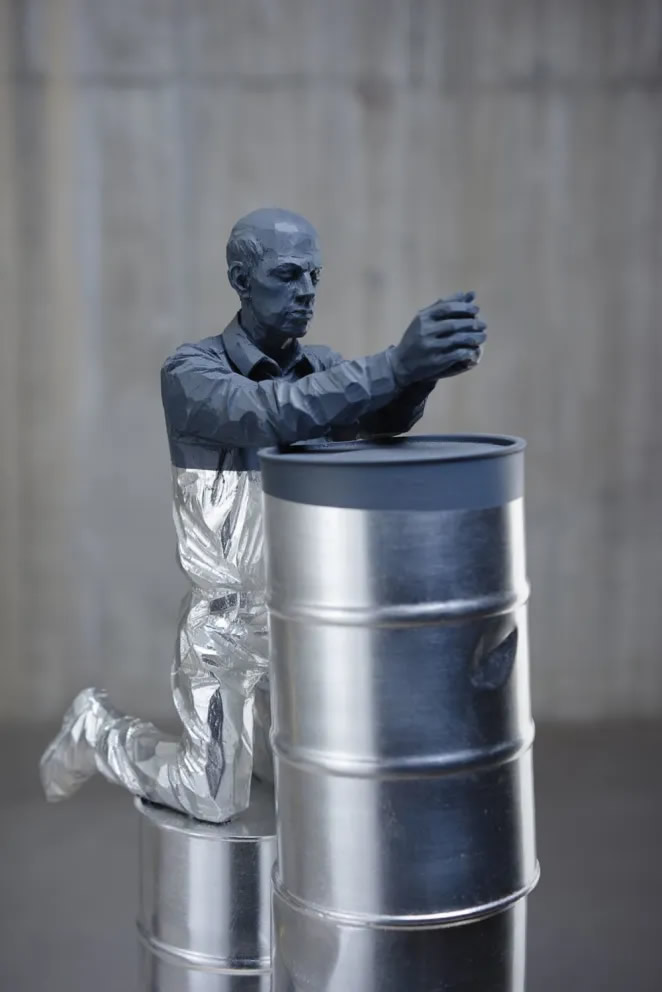 #9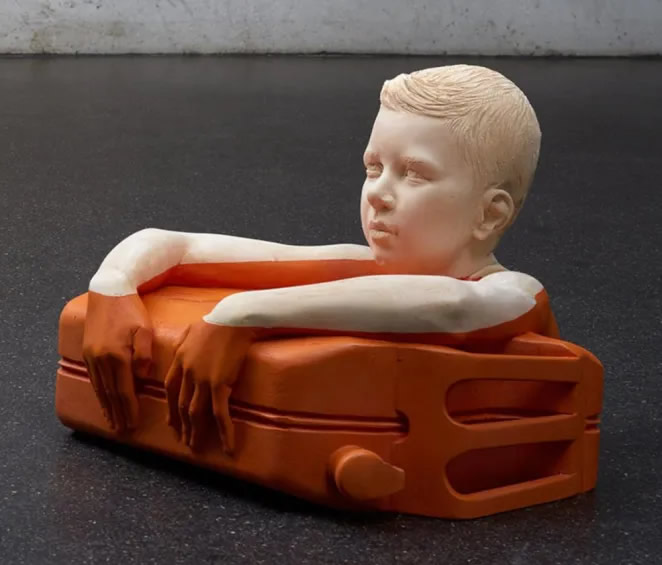 #10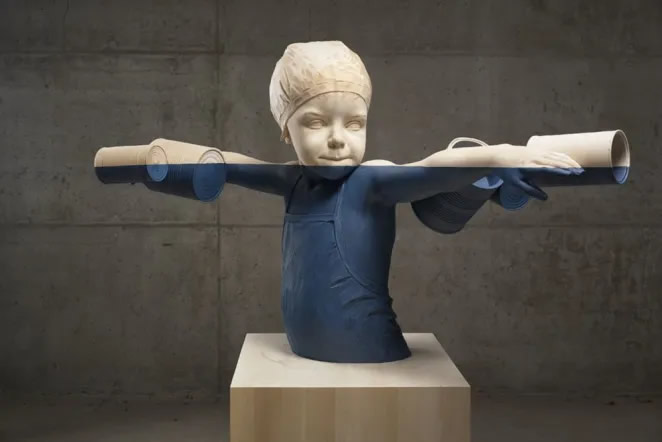 #11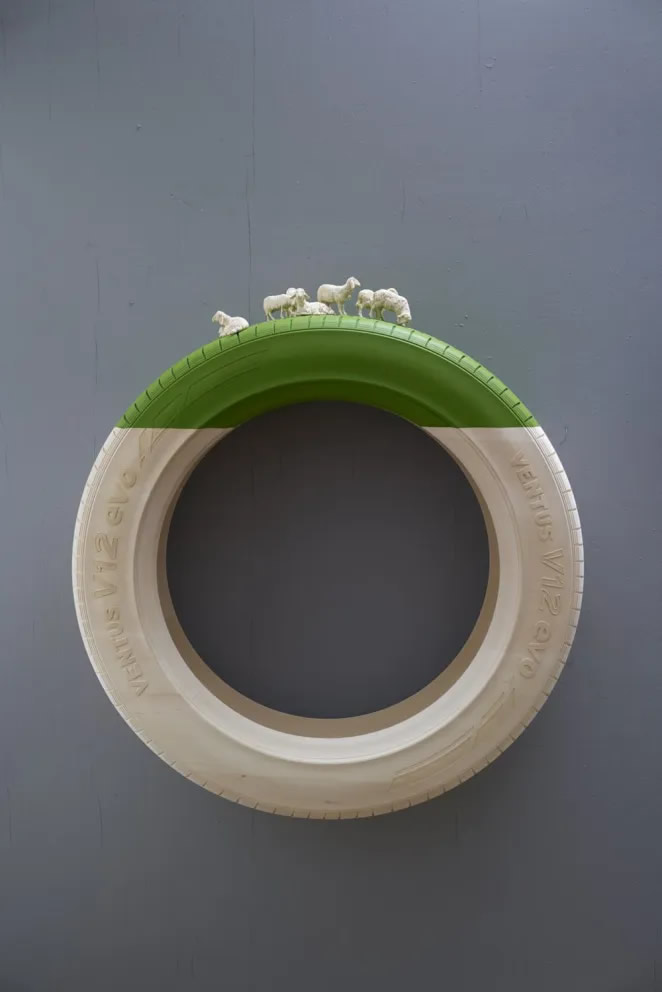 #12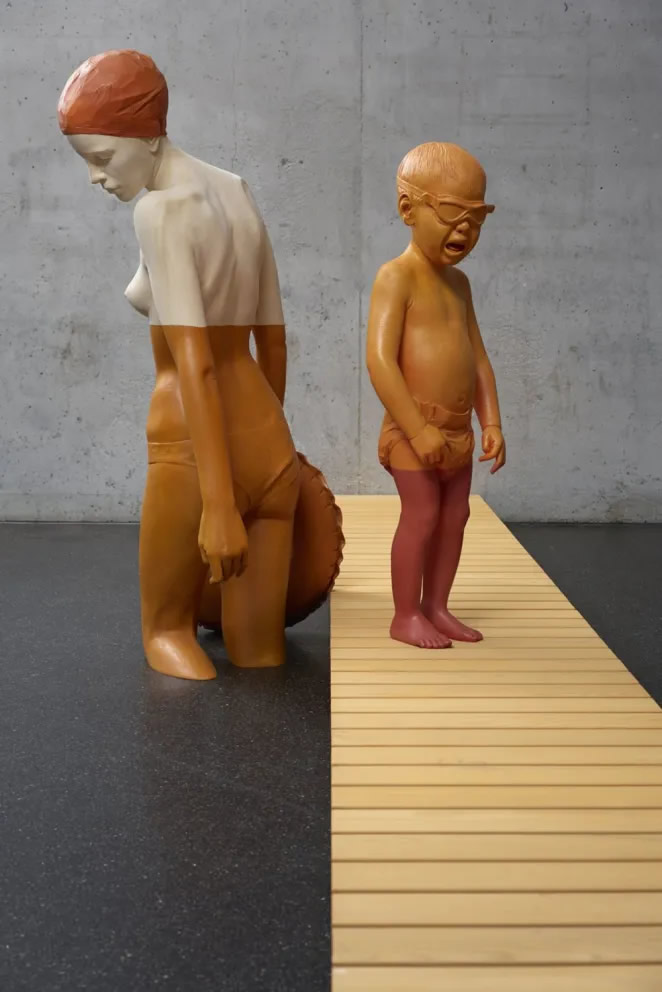 #13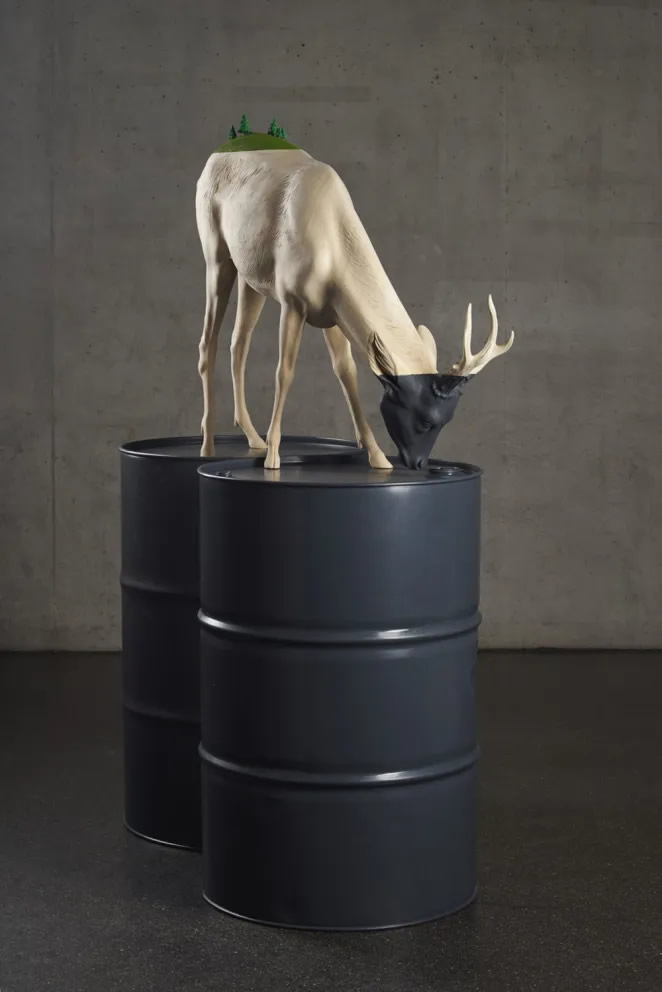 #14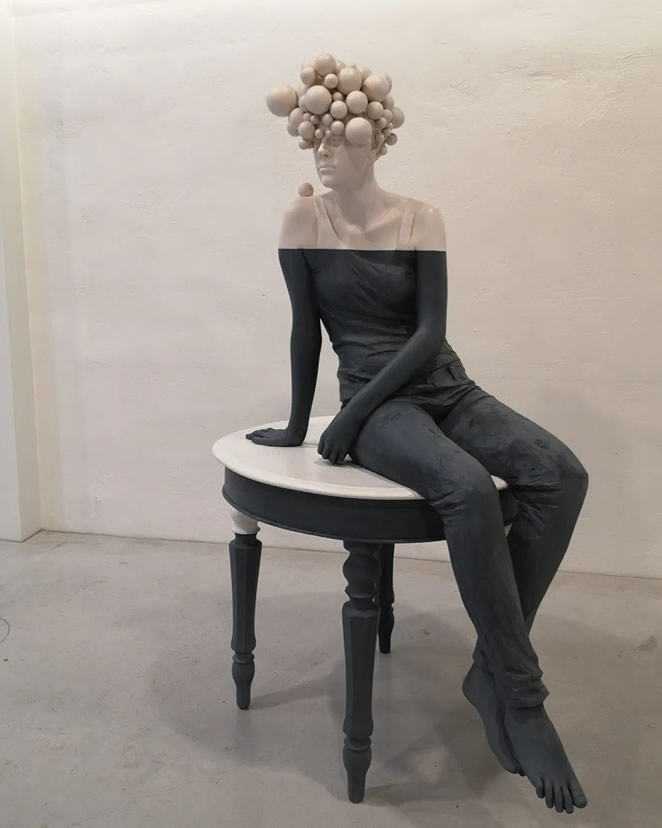 #15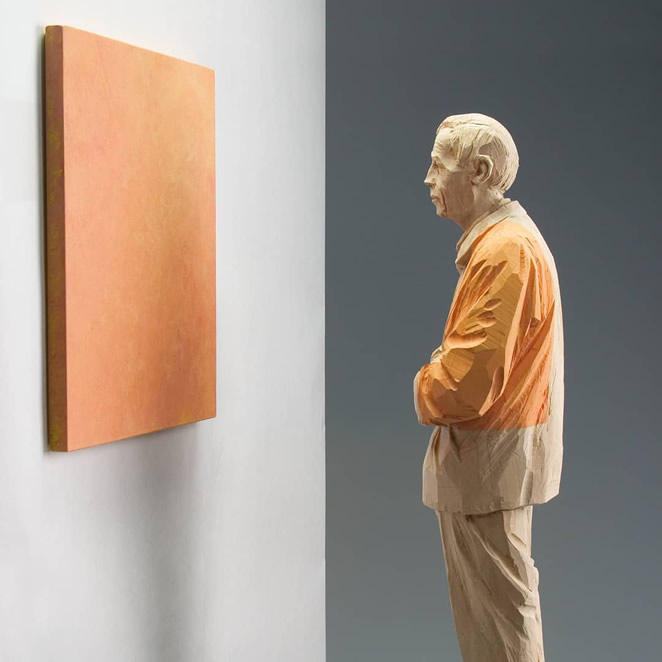 #16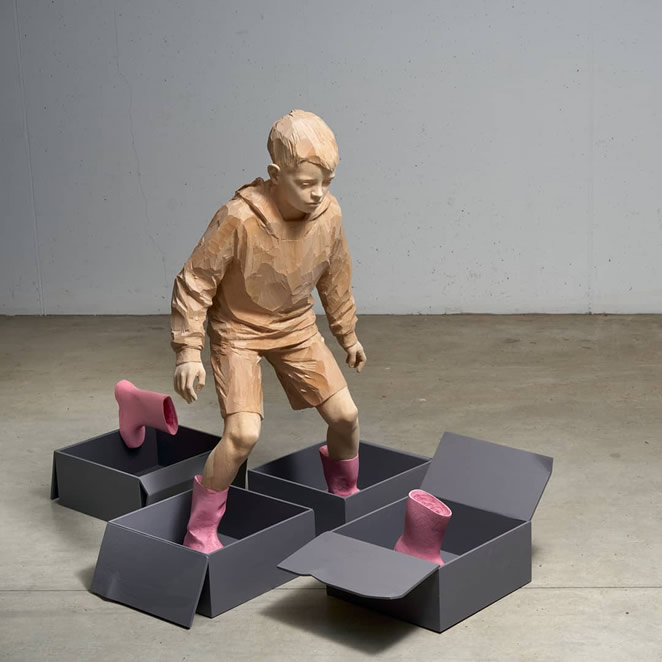 #17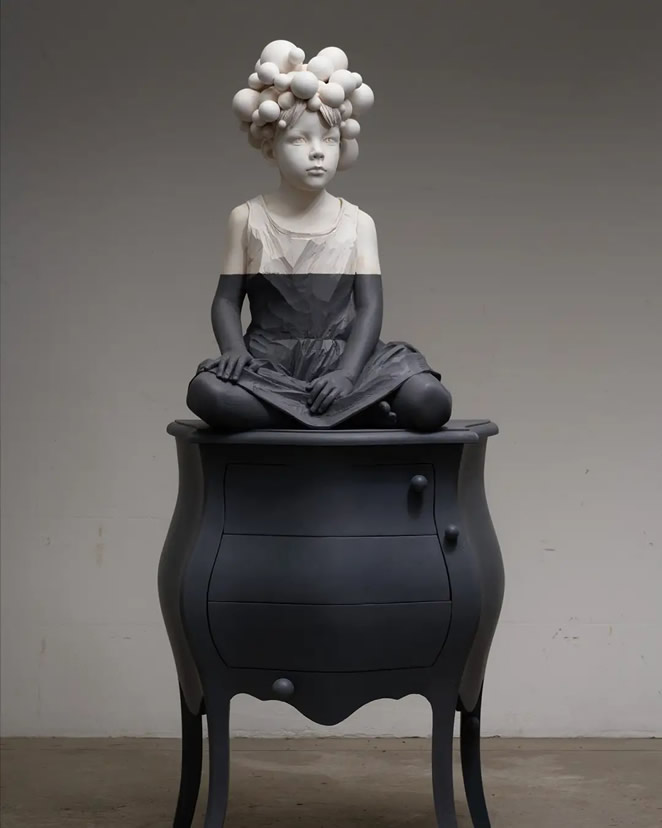 #18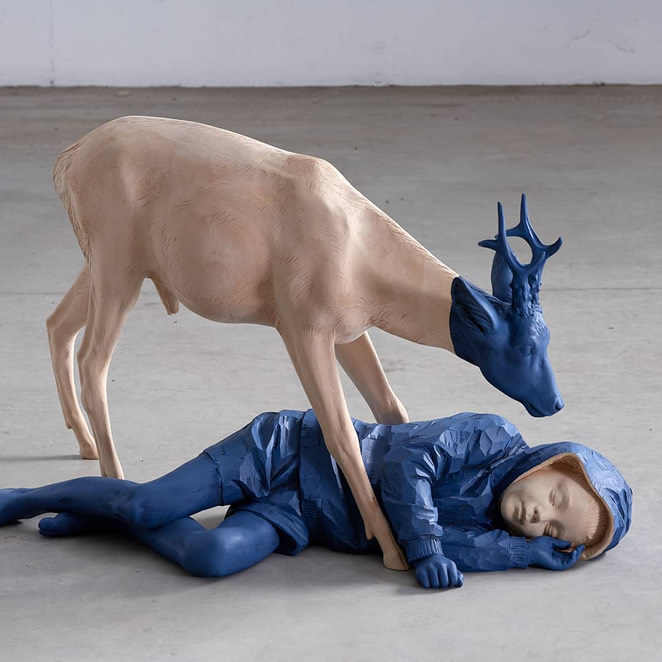 #19
#20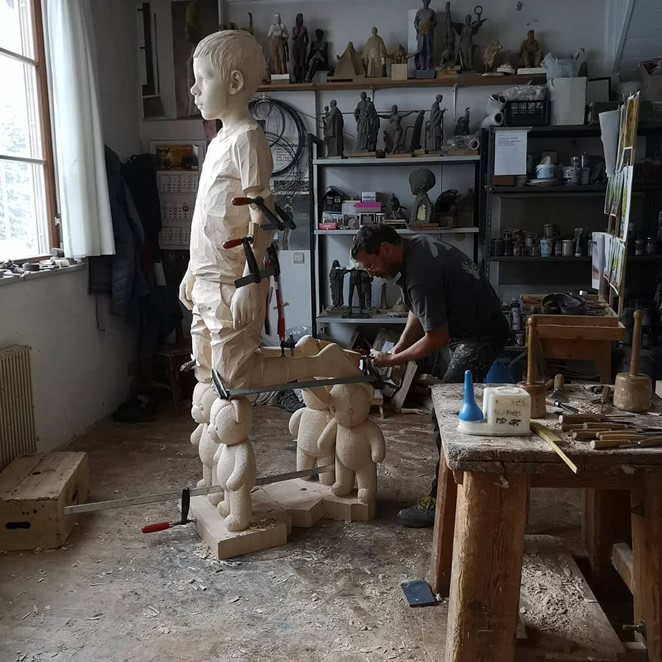 ---
Related Articles: