We are sharing these videos from Adobe Photoshop Lightroom and KelbyOneOnline Channels. Adobe instructor Julieanne Kost and Kelby One Online instructor Matt Kloskowski explaining about how to use Radial Filter in Lightroom 5.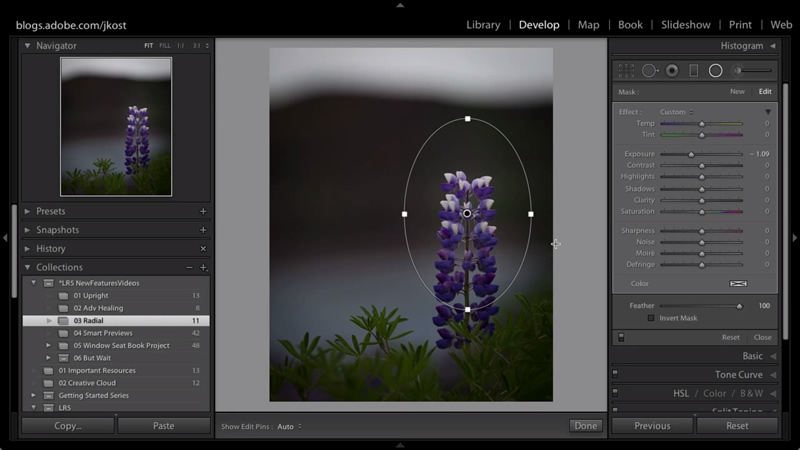 What is Radial Filter?
The background or elements surrounding the primary object of your photograph can distract the viewer. To draw attention to the focal point, you can create a vignette effect. The Radial Filter tool enables you to create multiple, off-center, vignetted areas to highlight specific portions of a photograph.
With the Radial Filter tool, you can make local adjustments with an elliptical mask. You can use the Radial Filter tool to draw an elliptical area around the subject, and choose to reduce the exposure, saturation, and sharpness of the portions outside the selected mask.
Watch the Video for How to use Radial Filter in Lightroom 5
An another interesting video about Radial Filter
More Lightroom Tips and Tutorials: