Guest Article by: Abhinav Jain
The toughest part of shooting a wedding is to struggle with artificial lighting. If it's an outdoor venue, you can rely on natural light. But when the reception is indoors, you have to be photography pro. What makes for disastrousreception photography is the combination of poor natural lighting and fast moving guests. And what helps you get through with it is proper lighting.
Using Flash Light
Every professional camera comes equipped with a flash light. Flash light, if used with perfection,is incredibly helpful in bringing the most light possible to the subject. But Paul Rogers, an award winning photographer who shoots wedding venues in London says, "The best documentary wedding photographers rarely use flash, as this is the one of the quickest ways to destroy the unobtrusive nature that gives you such wonderful natural photography" Healso believes that flash can kill the overall atmosphere and ambient lighting which sets the mood of a wedding. Therefore, you have to be very careful when using flash.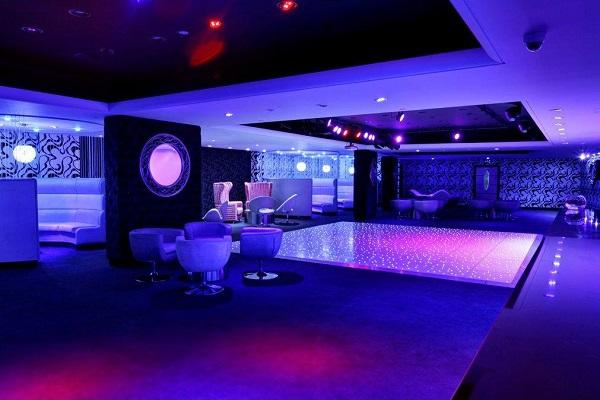 Paul Rogers suggests buying a camera that works amazingly even in low light. Flash may reflect on bride's face, create side shadows, and distract the guests. And these are the three issues that every photographer wants to avoid. The golden rule of using flash is to bounce it. Use walls, ceiling, tablecloth, or even wedding dress to spread the flash light to soften it and eliminate hard shadows. Use whatever available to increase the flash-to-subject distance to spread the light and make it look natural. If no bounce source available, use people's white shirts or even the wedding invitation above the flash.
LED Lighting
We all know LED lighting is the way to go these days.Unlike incandescent up-lighting, LEDs can be controlled to change colour to suit different wedding moments. For the ceremony, you want a cooler colour like pink or blue while for the first dance, opt for something intense like violet or green. Some London venues like Club Ten are equipped with LED light fixtures that can be controlled muchas you'll see in a live gig. But keeping the mood of the reception with minimizing the flash fallout is a hard row to hoe.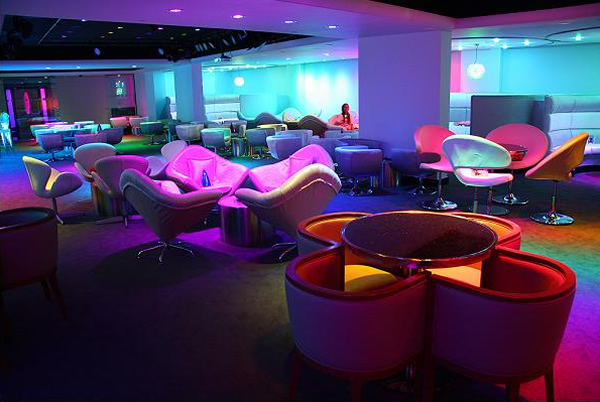 To prevent evidentflash fallout, use a camera with high ISO and fast lenses. Also, drag the shutter a bit to prevent the fallout from becoming too evident in the photos. You can use diffusers to diminish the side shadows but it only adds to the equipment making things complicated. Although bouncing eliminates the SideShadowsbut there may appear some when taking vertical shots. So try and stick to horizontal shots whenever possible.
Laser Effects
Laser can truly make or break your wedding photos. Nothing infuriates brides more than the green laser dot on their face during the romantic first dance. This is an important consideration when booking a DJ and lighting specialist. Make sure to ask whether they'll be using any laser lights. Laser lights help create stunning visual effects but ask your photographer to keep them for later when the dance floor is flooded with guests. Laser dot on face can be fixed in Photoshop but it can take almost an hour to remove one dot. So save your time and efforts and channel them towards editing blemishes and adding effects.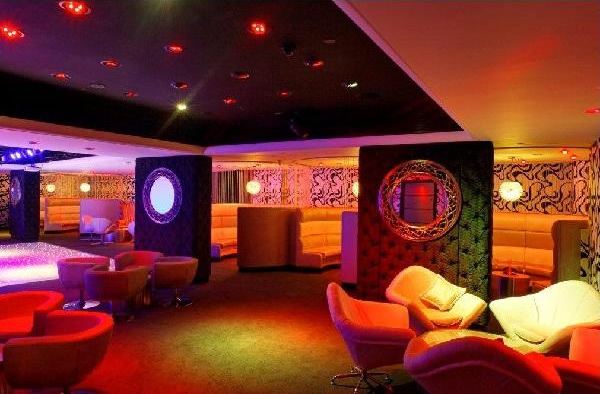 Even the best of wedding venues come with a set of challenges for photographers, especially when it comes to lighting. But if you'll keep these tips in mind, chances are that you'll capture photos that the couple will cherish forever and thank you for.
Please check our previous related articles here: