Mitchell Kanashkevich is one of the famous travel photographer around the world. He came up with 3 ultimate Ebooks Transcending Travel, Natural Light and Captivating Color. If you are interested in Travel and Street Photography, if you want to travel around the world to take some outstanding photos, these Ebooks for you.
Click on the Image to know more details about Particular Ebook. These Ebooks also available as Bundle.
Transcending Travel – A Guide To Captivating Travel Photography
Transcending Travel is an eBook designed to give you the skill and inspiration to take riveting travel photography images, ones so striking you're friends won't be able to stop talking about and sharing them. The great thing about it is that it's just as applicable whether you're traveling near or far from home.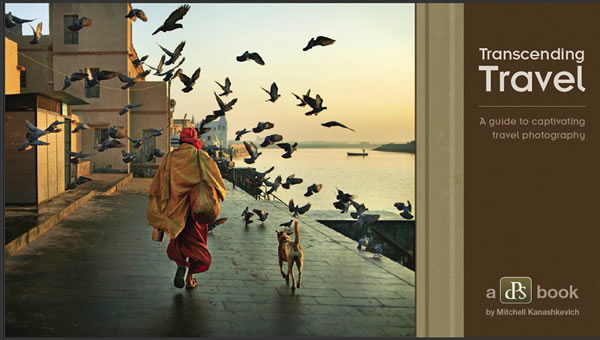 What they cover in this eBook?
Preparation: advice on preparing for your trip
Composition: how to communicate effectively to those who view your images through principles of photographic composition.
Light: how to use light creatively to tell your stories, communicate your emotion and evoke emotions in others.
Making Photos: walks readers through numerous aspects involved in the making of a good travel photograph.

Natural Light – Mastering A Photographer's Most Powerful Tool
In Natural Light, pro travel photographer Mitchell Kanashkevich reveals his secrets for using natural light to enhance the mood, atmosphere, and quality of images. Over 96 lavishly illustrated pages, you'll learn how to create stunning images wherever you are, and whatever your subject—without spending a dime on fancy equipment. Beautiful photography… just like nature intended it.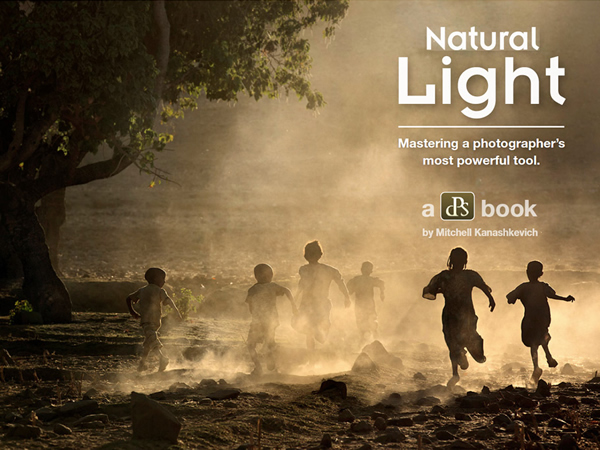 What they cover in this eBook?
Understand the essential qualities of natural light
Master the technical components you'll need to work with natural light, including exposure, metering, and the histogram
Learn expert methods to control natural light to suit your creative needs
Grasp the potential of harsh light, diffused light, fog, twilight, and other settings
Learn to sculpt light, create light interplay, reveal silhouettes, and more
Practice professional post-processing techniques to enhance natural light
Harness the countless creative possibilities that natural light affords

Captivating Color – A Guide To Dramatic Color Photography
In Captivating Color, a gorgeous, 48-page ebook, by award-winning photographer Mitchell Kanashkevich shows you how to see color—and use it to create stunning photographs. You'll be able to read it cover to cover in a couple of hours, but the impact will last you a lifetime. It's a book that will show to how to use color to ignite your photographic creativity.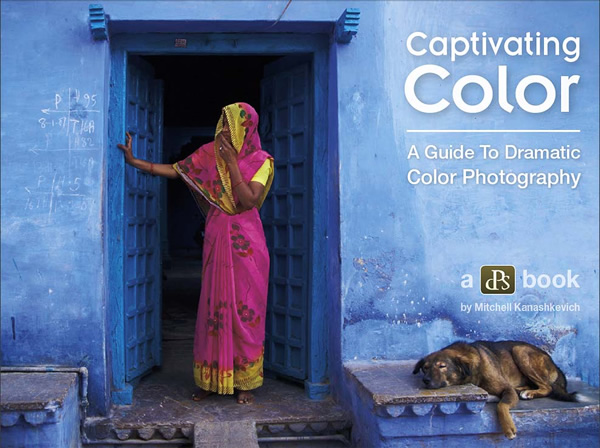 What they cover in this eBook?
Gain rare insights from global travel photographer Mitchell Kanashkevich over four detailed, visually rich chapters.
Understand how color affects visual weight and influences attention.
Use color hierarchy to tell stories and convey mood.
Combine subjects and colors to intensify emotion.
Learn how light and color work together, and how you can use them to their greatest effect.
Optimize color temperature and balance using professional post-processing techniques.
Manipulate the shoot—and your images—for maximum visual impact.
Not only that – this eBook has 6 practical exercises to go away and DO to help you implement what you learn.

You may be interested in the following related articles: