Roy Rozanski keeps it simple, he tells us a lot about his favorite genre of photography. Yes, it is the streets and Roy hunts down his subjects at Tel Aviv, this portfolio is very much compelling for any street photographer and is vibrant and colorful in visual aspects. Roy most importantly speaks about his inspiration, quotes from the masters and tells us how he discovered something spectacular in street genre. I absolutely loved his vision towards colors and contrasts, that surprising factor is strikingly visible throughout. Take a look and read on..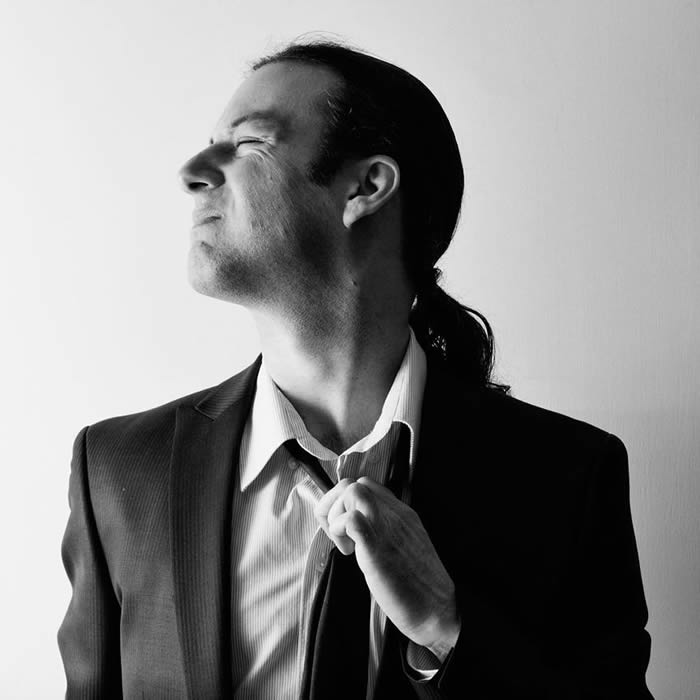 Could you introduce yourself?
My name is Roy Rozanski. I am an aspiring street photographer for the past couple of years. Born and bred in Israel I lives in a small town north to Tel Aviv.
My main "hunting ground" is Tel Aviv, which possessed a highly versatile street life packed full of different vibes, sounds and smells. This fact is impressive on its own especially for such a small city in comparison to some other big metropolis.
What first drew you to photography and how did you discover it?
Photography as a general is relatively a new passion of mine. I've only been photographing for a couple of years (started at 2013) following the documentaries about Francesca Woodman and Helmut Newton both are great photographers and their body of work is just captivating.
Street photography still wasn't on my mind and I started shooting landscape, sunsets by the sea in particularly.
What makes Street Photography so special for you?
Street photography always seemed to me as a complete mystery since in contrast to other photography types I could not understand how the shots were taken and how the photographers succeeded in combining different elements into one shot that is not rehearsed. I was mesmerized by how basic and complicated street photography is at the same time. I became addicted to the moment of capture which I later on realized it was referred to as "The Decisive Moment".
What difference does photography create in your life?
Street photography chose me more than I chose it and no matter how I look at it now this was bound to happen sooner or later in my photographic life. Street photography is the most challenging among all the styles of photography and to be able to cope with it in the streets is rewarding in itself. The fact that you have captured a single moment in life which cannot be duplicated or repeated and doing so in your own unique way is what fascinates me the most about street photography.
And that is how photography impacted my life.
Please choose one picture from your portfolio and share the story behind the making?
First of all I have to apologize I found out that I am a bad curator for my shot since I am (obviously) subjectively invested in them.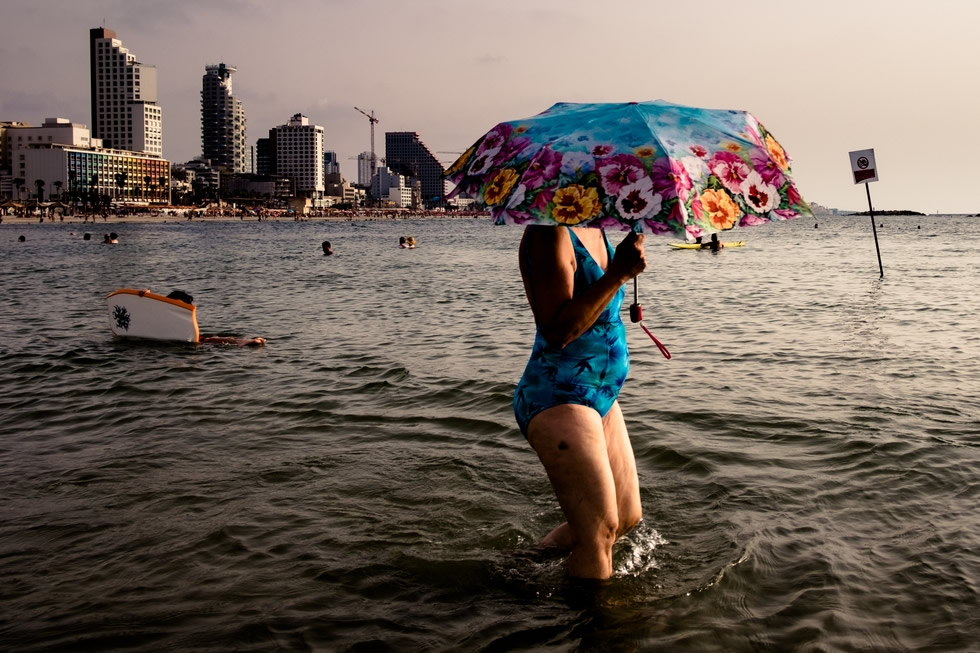 I choose the photo of the lady with the bathing suit walking in the middle of the sea carrying umbrella. The shot shows the beach life and the sea front which I have strong connection to it and I spend a lot of my time shooting in the vicinity of Tel Aviv beaches.
This particular woman I spot from a far entering the sea carrying an umbrella and right there and then I decided to peruse it to the end. I knew I will beat myself for not taking a shot of this developing situation. I closed distance on her trying not to attract too much attention which was very difficult as I ran into the sea fully clothed never even bother to take my sneaker off. I catch up to her and walked waist deep (seabed is not leveled there) along her with my not waterproofed camera, smartphone clutched firmly in my mouth and my bag float beside me like a buoy. I took two or three shots throughout the all event and that is the frame that I like the most.
I think it combine everything that I try to implement in my photos: sea, humor, colors and some escape from the mundane life.
It is a good shot that only cost me a pairs of ruined sneakers and a slightly damaged smartphone. No harm came to the camera this time.
One thing you always make sure to remember on the streets?
I long found out that a smile will get you a long way so I try to smile a lot to people in the street so they can be at ease and leave their guards down.
I always try to capture the situation as close as possible following the famous Robert Capa's saying. It will help you get closer to your subject by reducing the resistance towards your camera which is closing on them.
Your gear?
When shooting street you can do it with any type of camera.
I am shooting with Fujifilm X T1 and XF18mm lens. This camera is quicker to react in situation, easy to change the setting on it and doesn't look like a professional camera but rather more like a tourist's point and shoot camera (for people with no basic photography knowledge).
Thus freeing me to focus more on the surrounding and it's also less threatening towards the people I shoot whom used to see the big DSLR cameras around them so I can get much closer. It weighs less and making me more mobile and agile.
I think that mirrorless cameras are the way to go when you decided to shoot street photography.
Which photographers inspire you?
My two primary inspirations are Elliott Erwitt and his humorous captures and Martin Parr and his focus on beach life photography.
I can't stress enough how much those two photographers influence my work and I try my best to incorporate their style into my own photography.
You have any favorite books on photography?
The first book is "Minutes to Midnight" by Trent Parke I love the esthetics black and white captures of his, the compositions and the motions.
Other books are "Brooklyn Gang: Summer 1959" and "Bruce Davidson: Circus" by Bruce Davidson both great photobooks which shows his ability to photographing communities usually hostile to outsiders.
Any photobook that was shot by the great photographer Elliott Erwitt. His photos are just filled with humor and hilarious moments. I especially like his "Dog dogs" book which is full of captures of dogs in a funny almost human way.
And last but not least, "The Last Resort" by Martin Parr and his wonderful photography by the sea (and other places).
Apart from photography, tell us your hobbies and interests?
One subject that I have a lot of passion towards is History. My country (Israel) is filled with historic events and locations. I am particularly passionate with the era of the crusades and all the events and tales associated with them.
I believe that anything has an influence on your photography may it be directly or not. Having interest in history may urge me to look for different shapes and composition in the frame or even a fictional story that is unfolding in front of my eyes and thus helping me to achieve better shots.
Any tips for aspiring street photographers out there?
Be patient and take your time to evolve as a photographer. Don't get caught with the popularity race being held at different social medias and groups.
Get inspiration from all kind of sources be it various photographers, book you read, song you like, things that are interested to you which bare no direct contact to photography (in my case is my interest with history). All those things will eventually work their way through your photography. Don't emulate others. Make your own style of shooting.
Be inquisitive person and follow things through. Sometimes I had to follow the accruing situation across a block or two until I get my wanted shot. It can take some time so be patient and alert for any development in the situation.
Don't neglect the developing phase and spend time and effort on sorting you photos and post processing them with your best abilities.
Wear sunscreen 🙂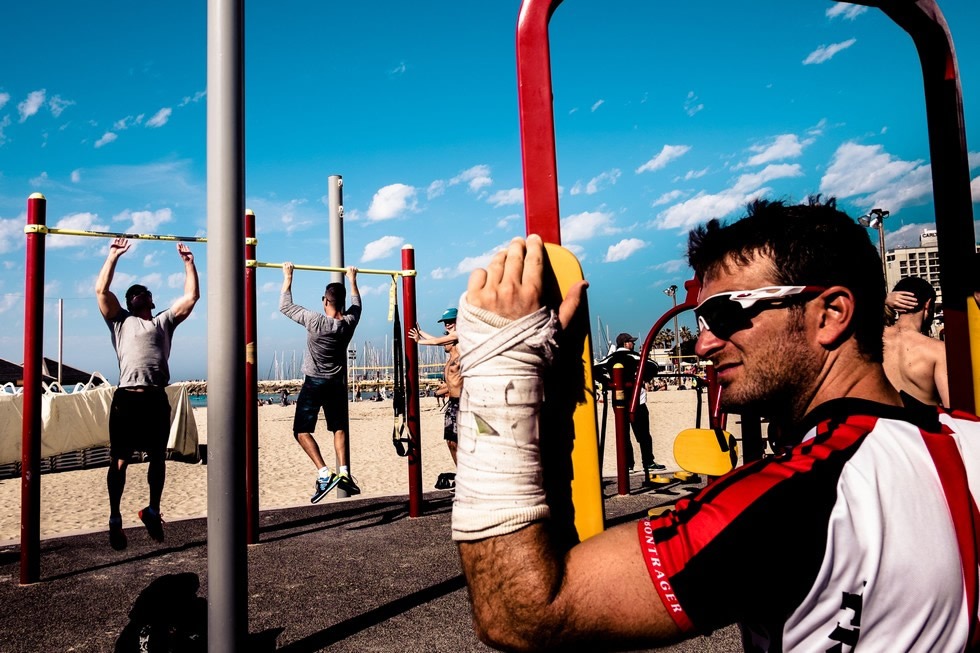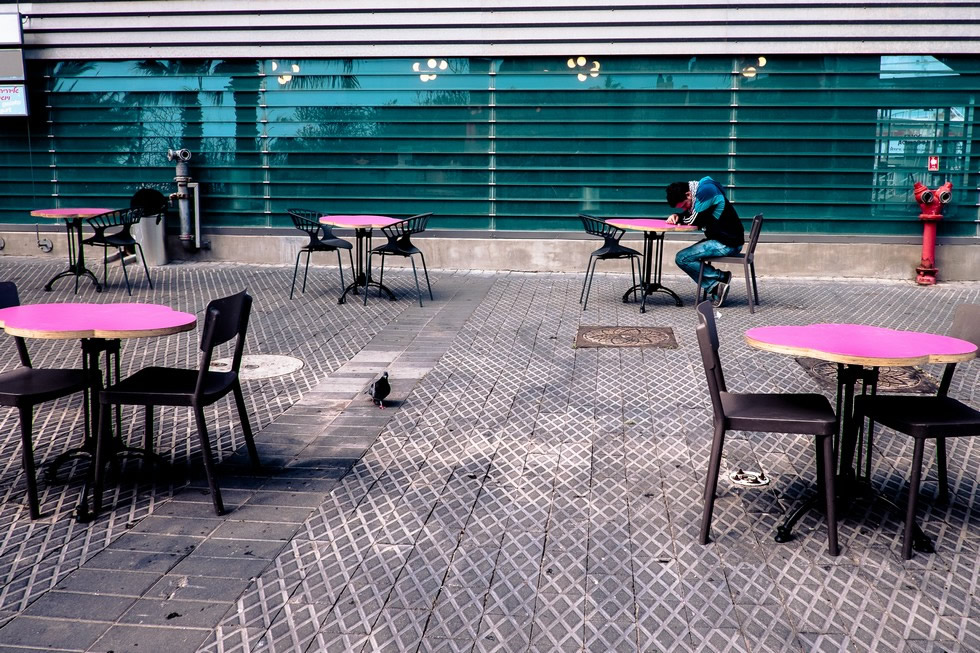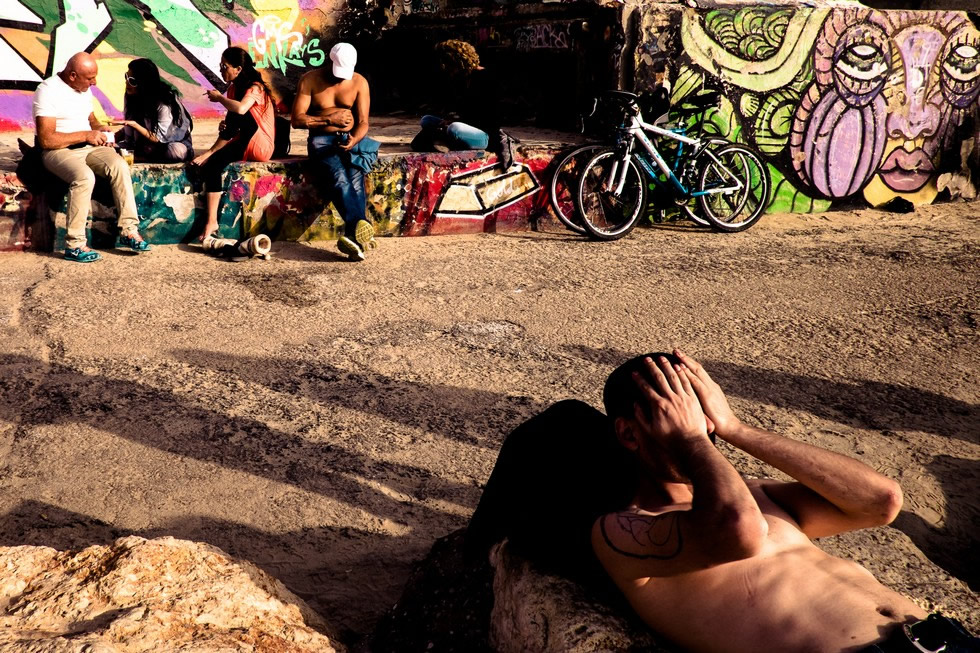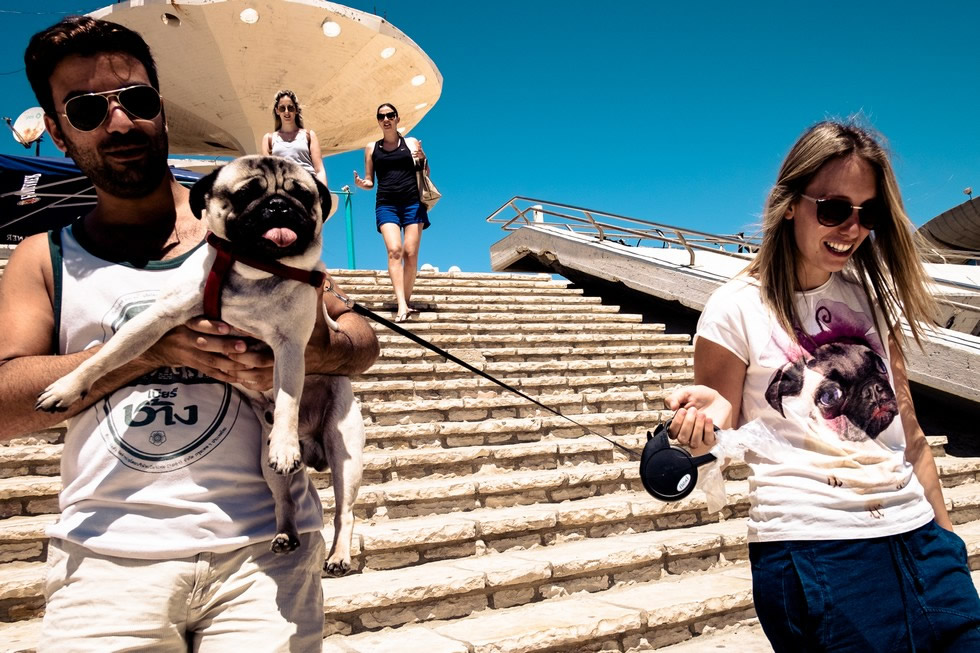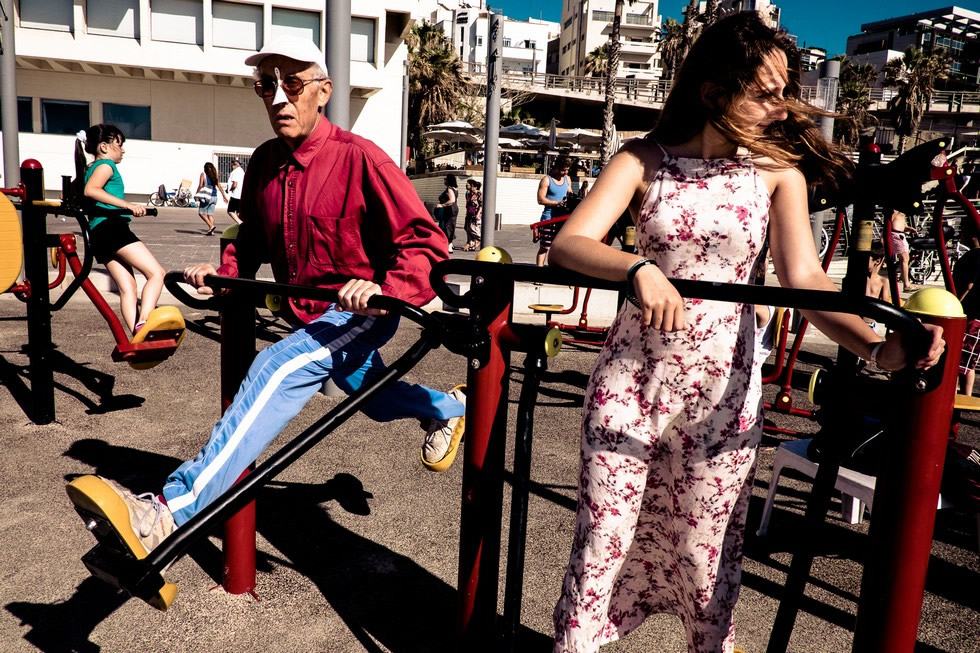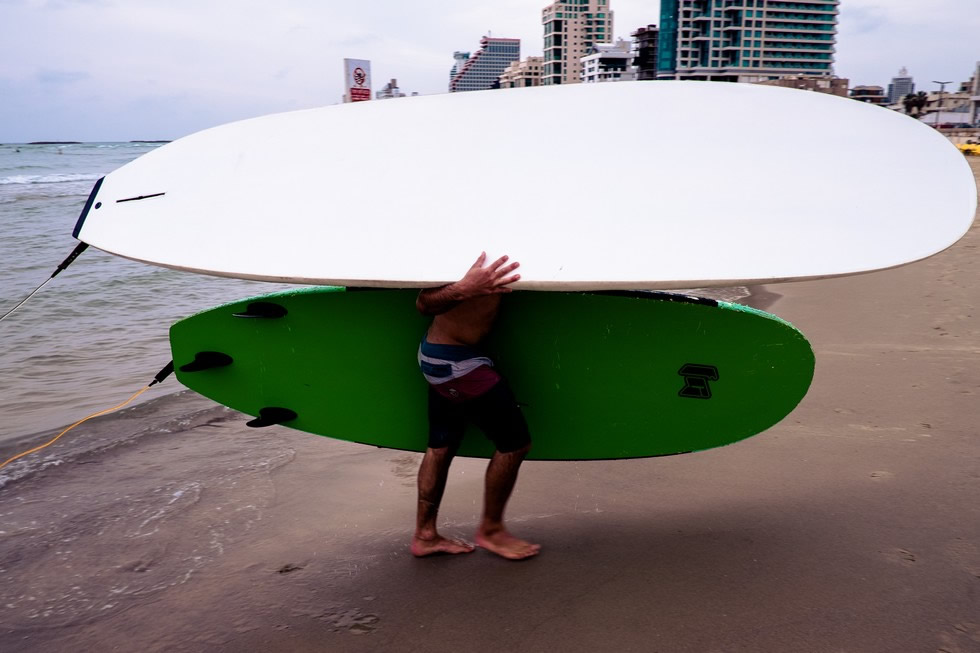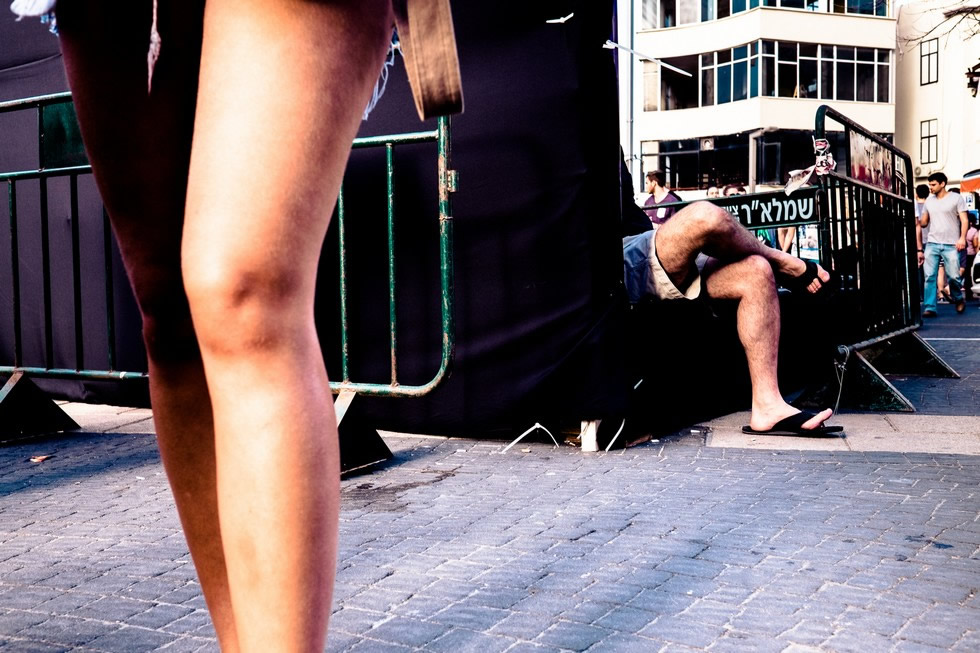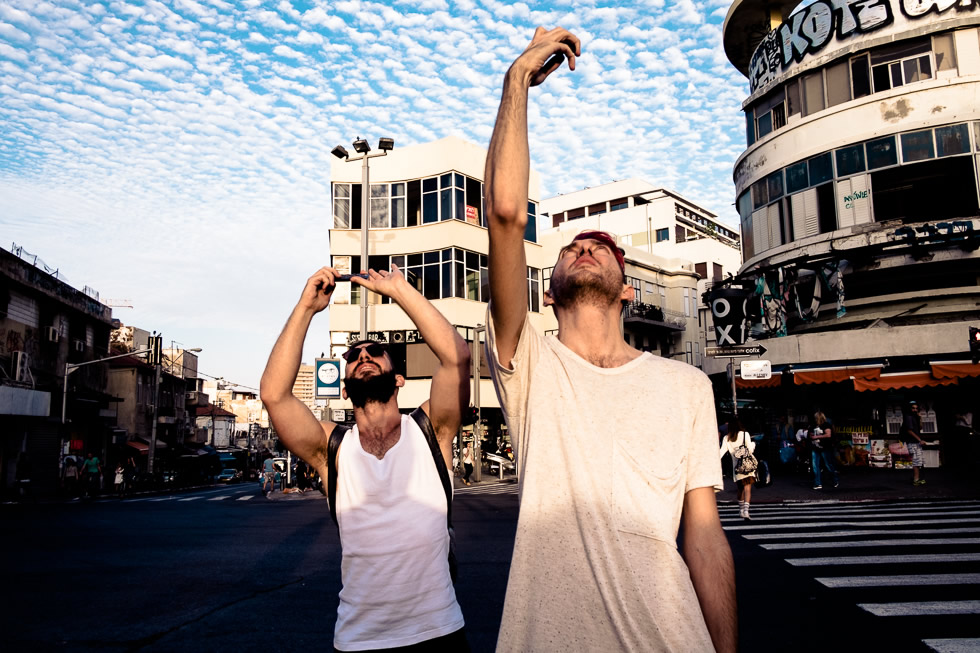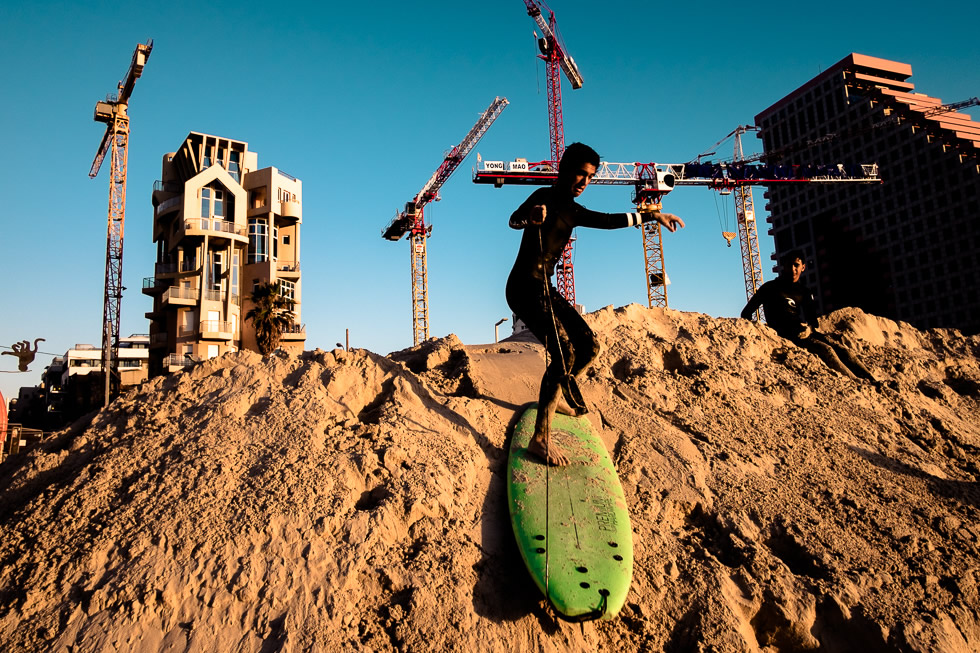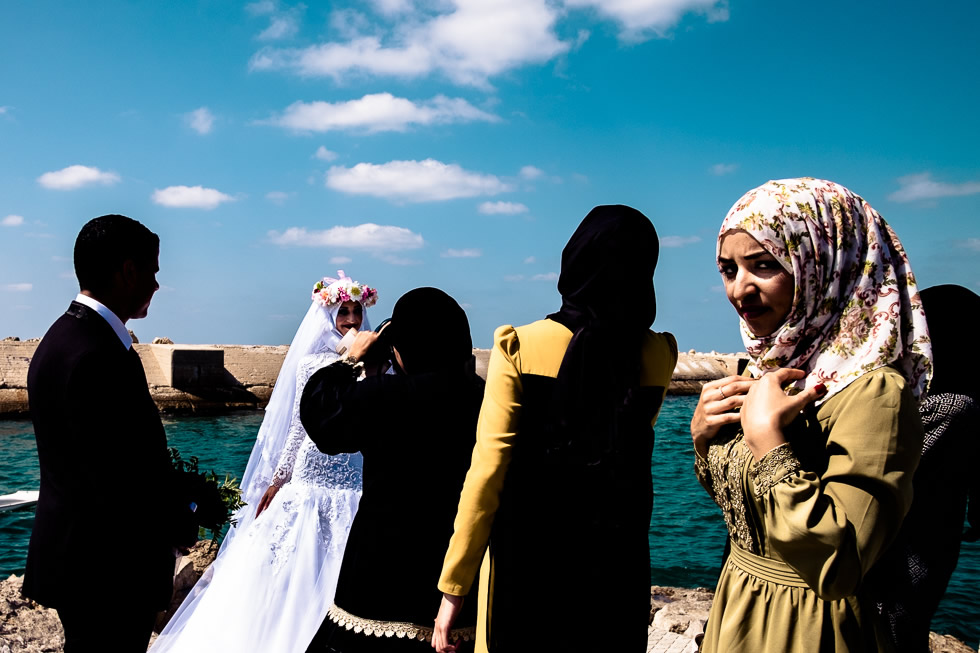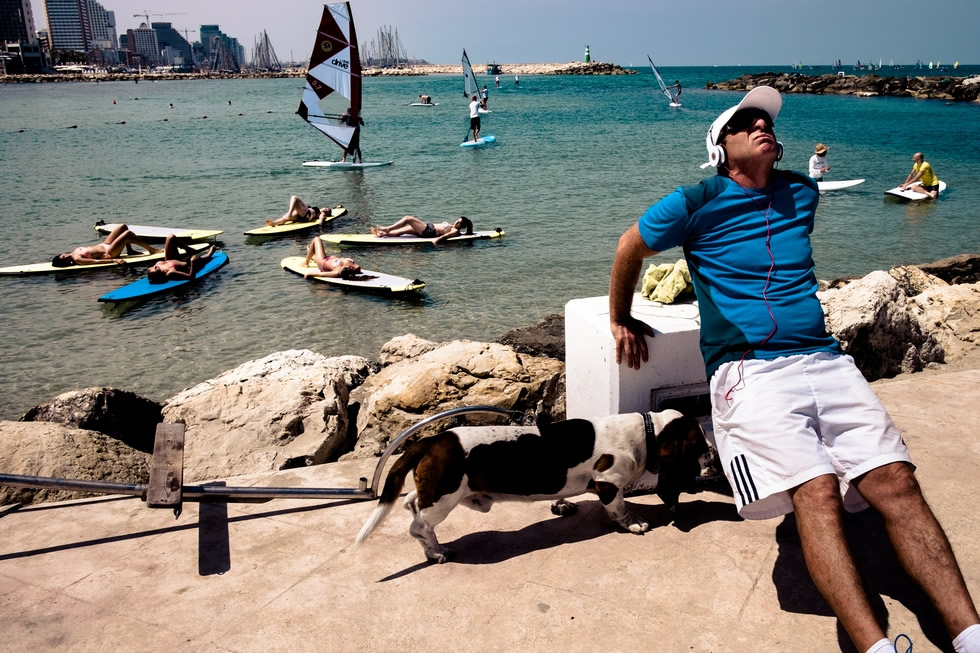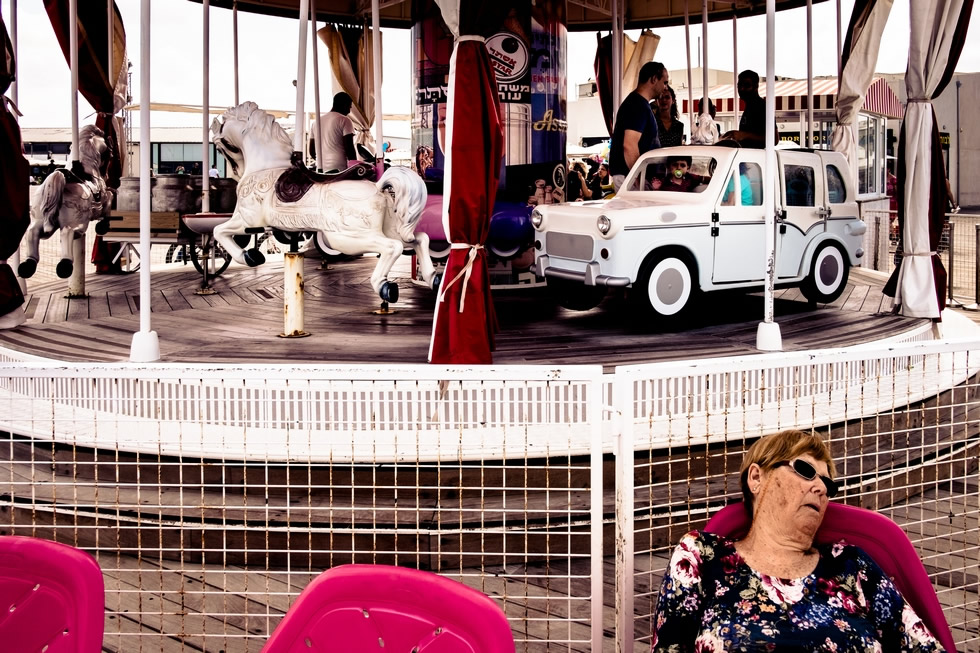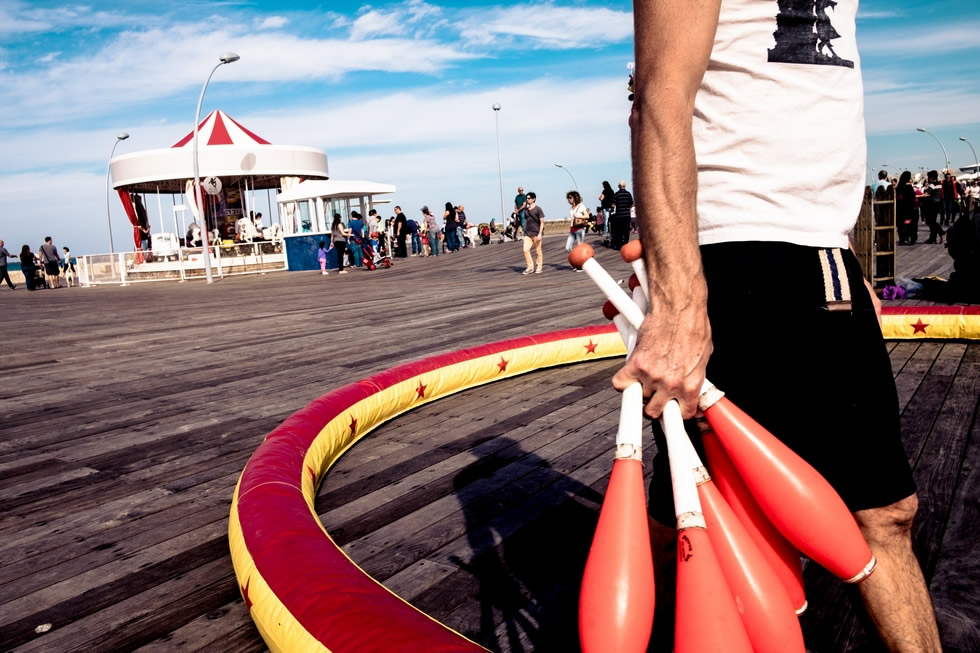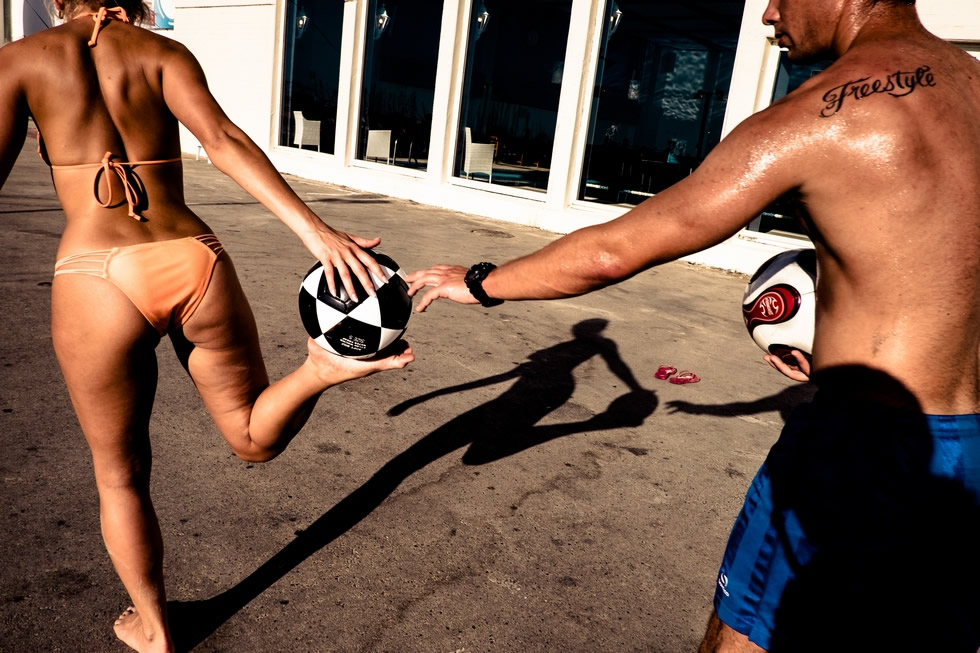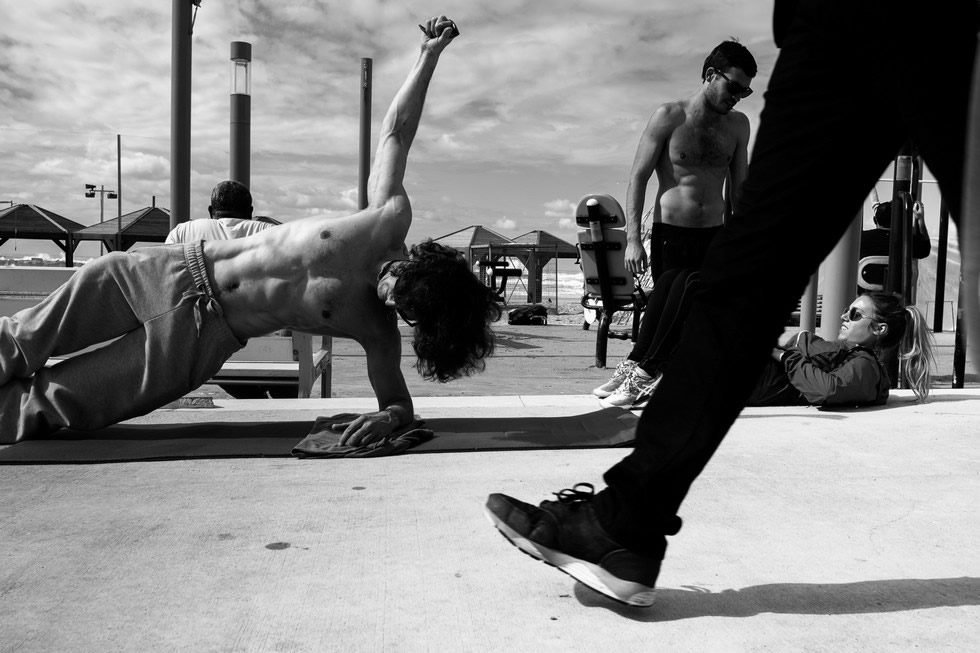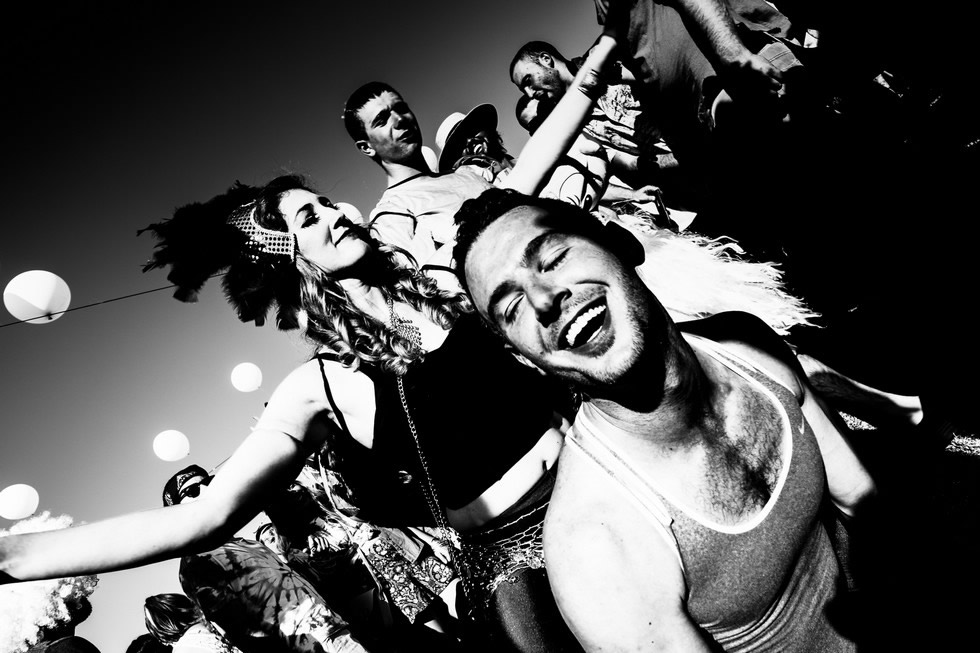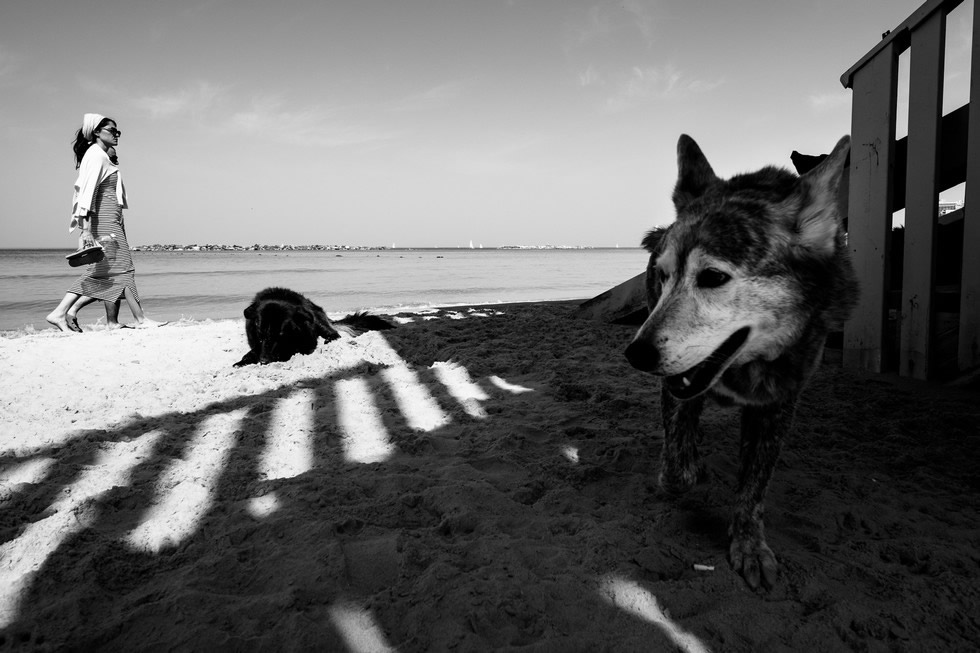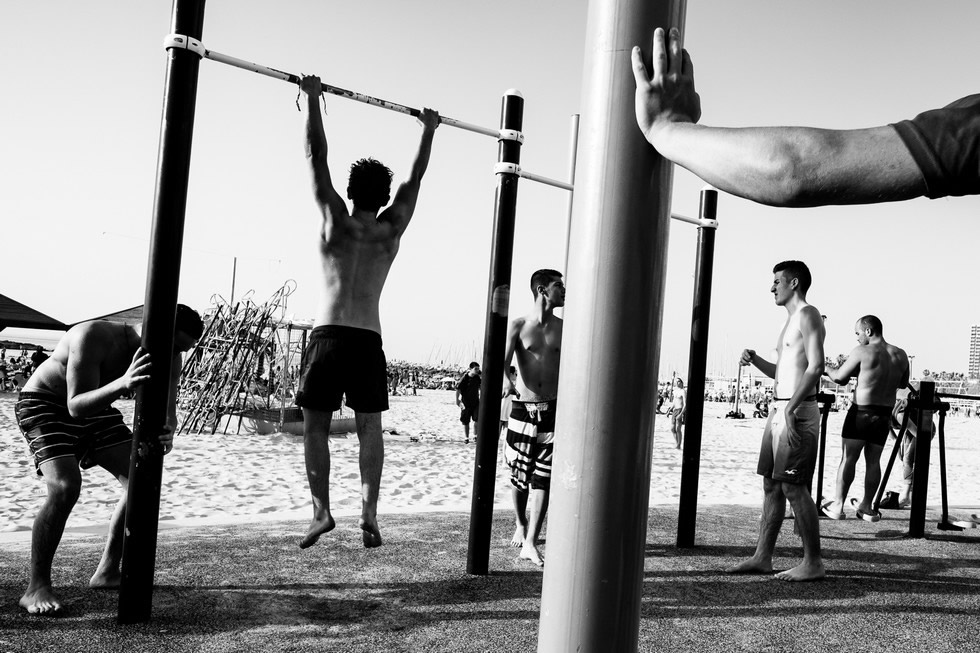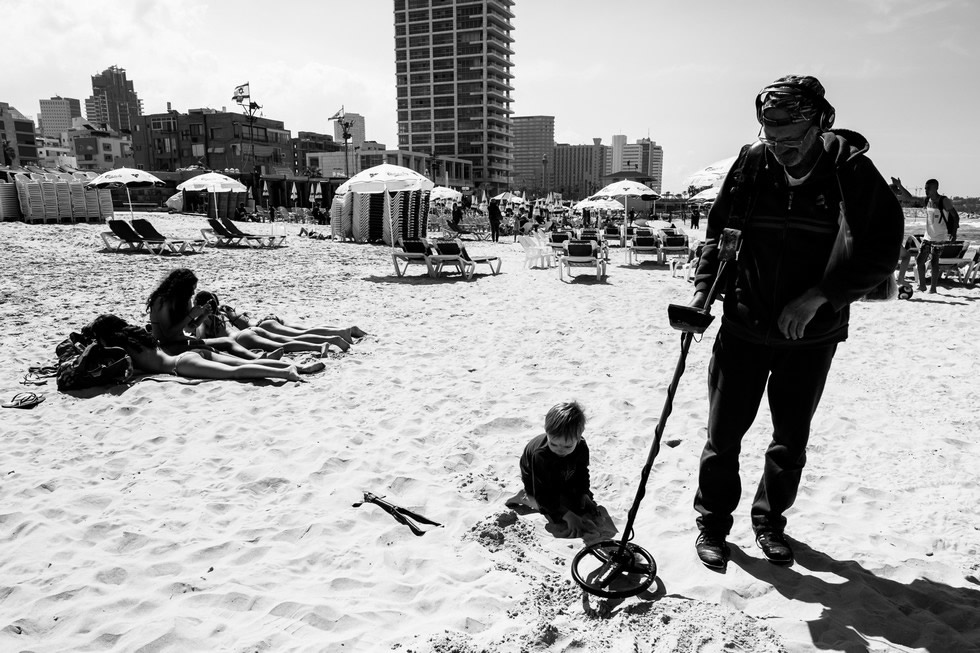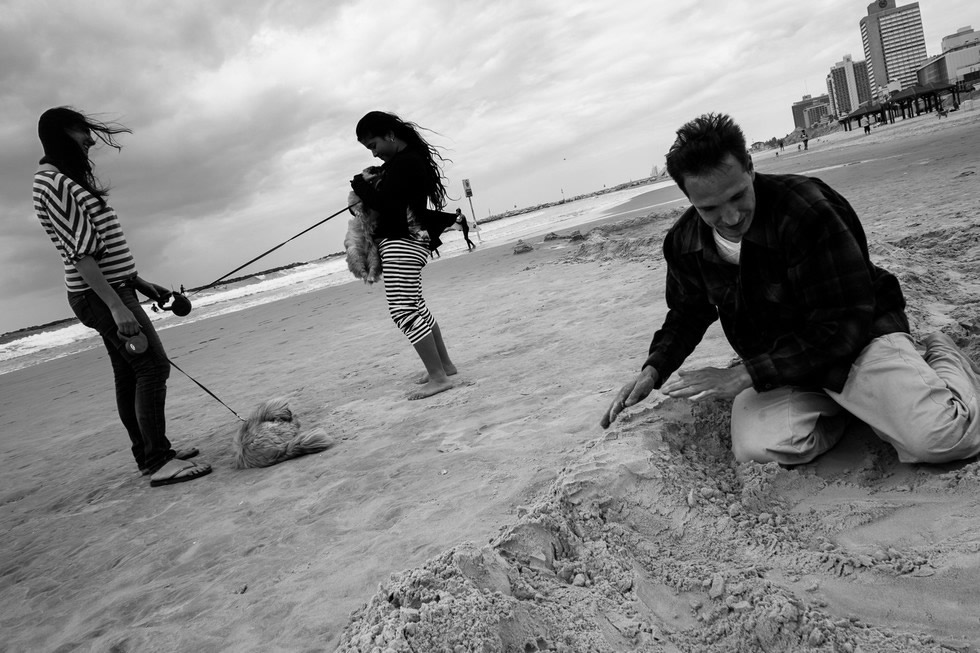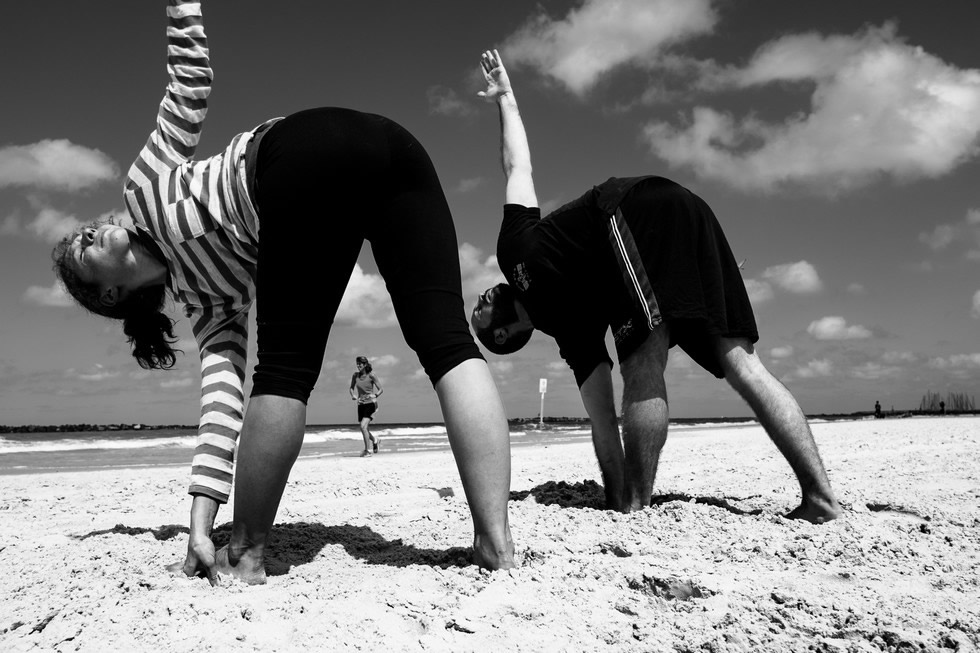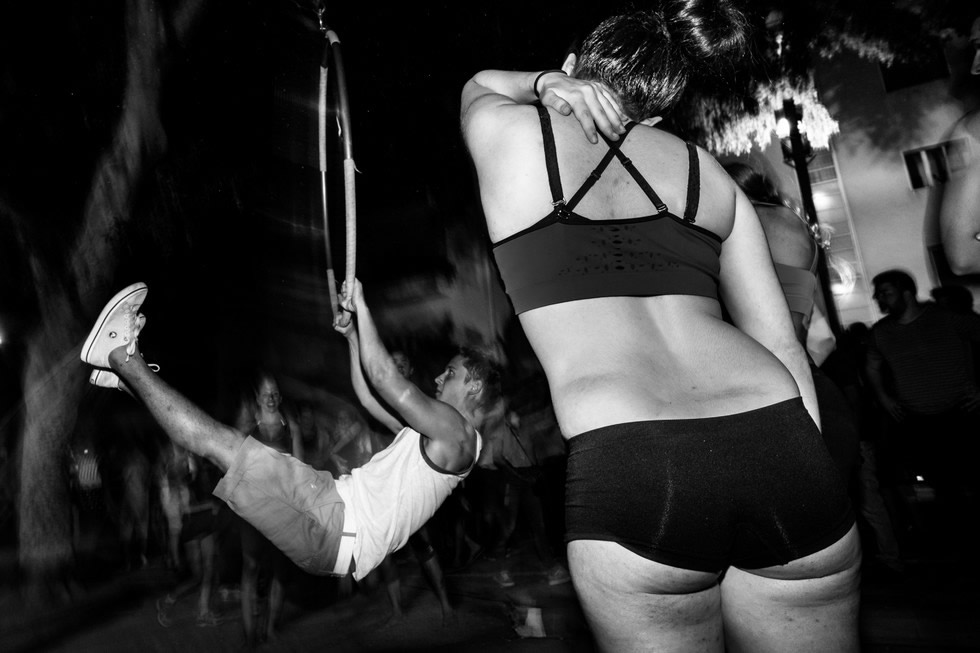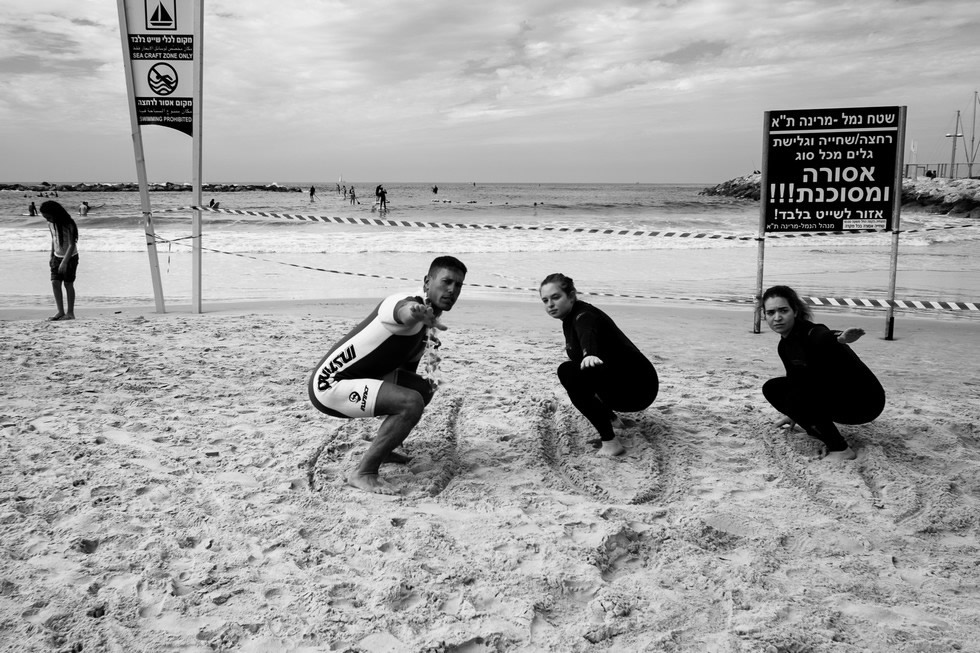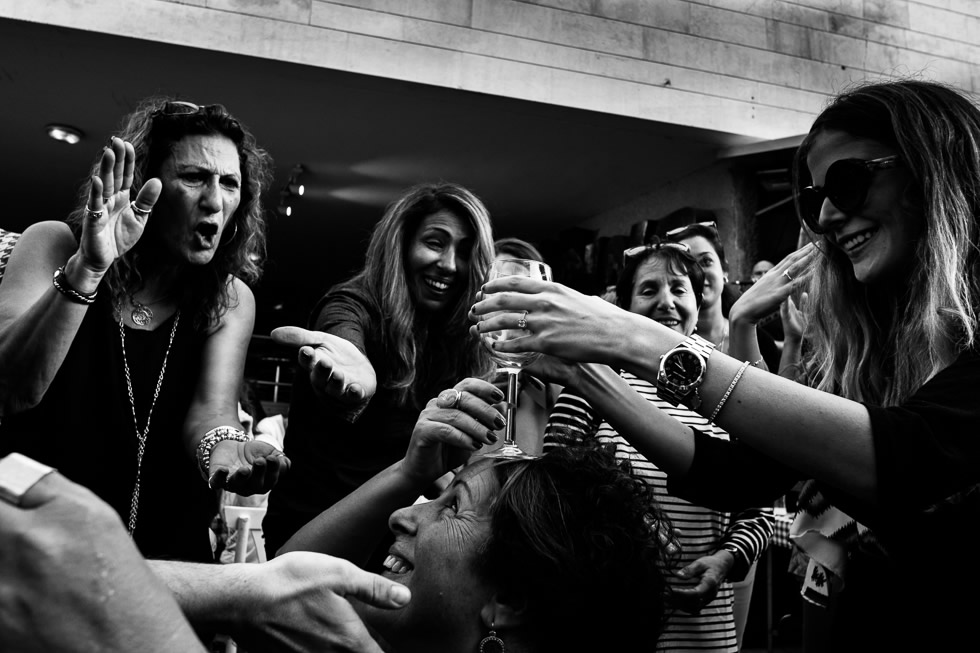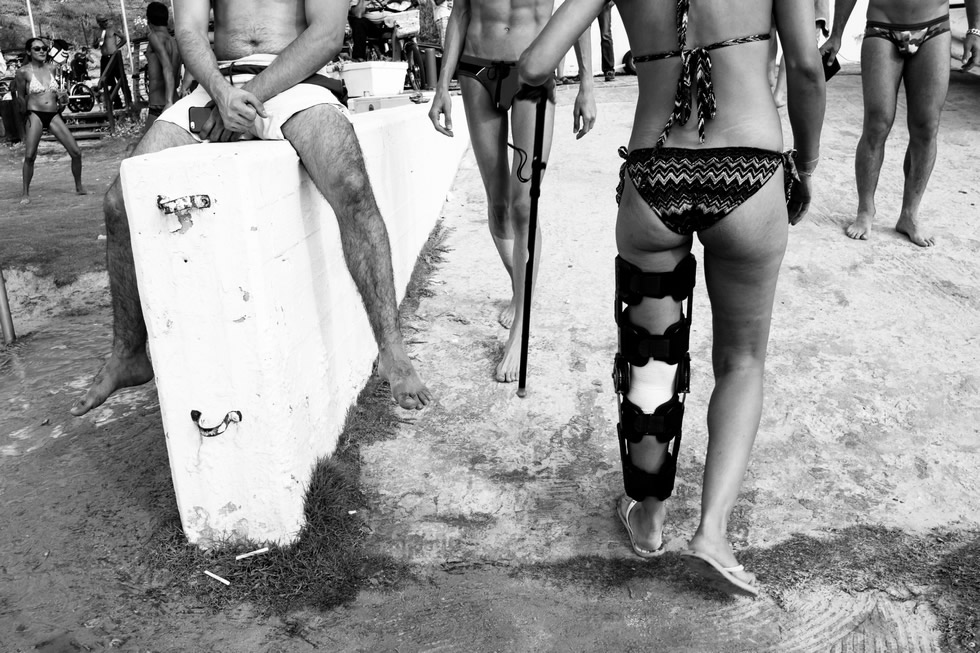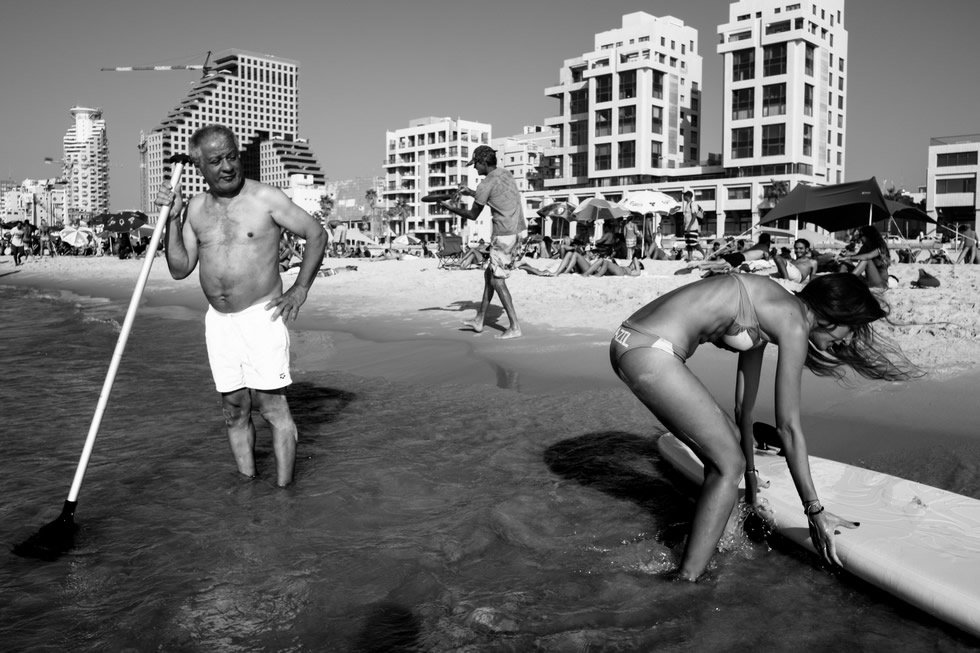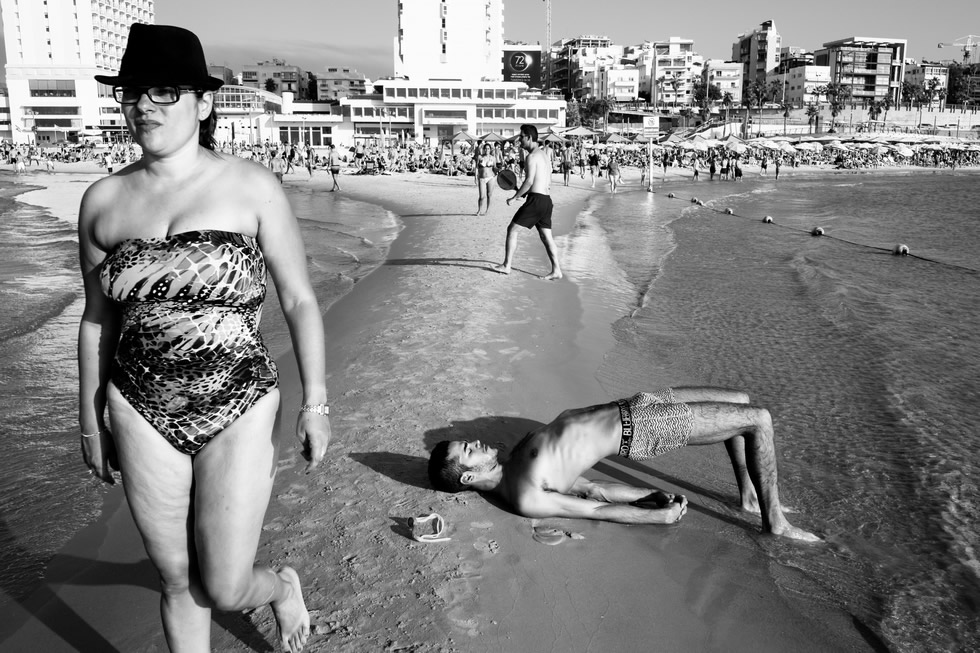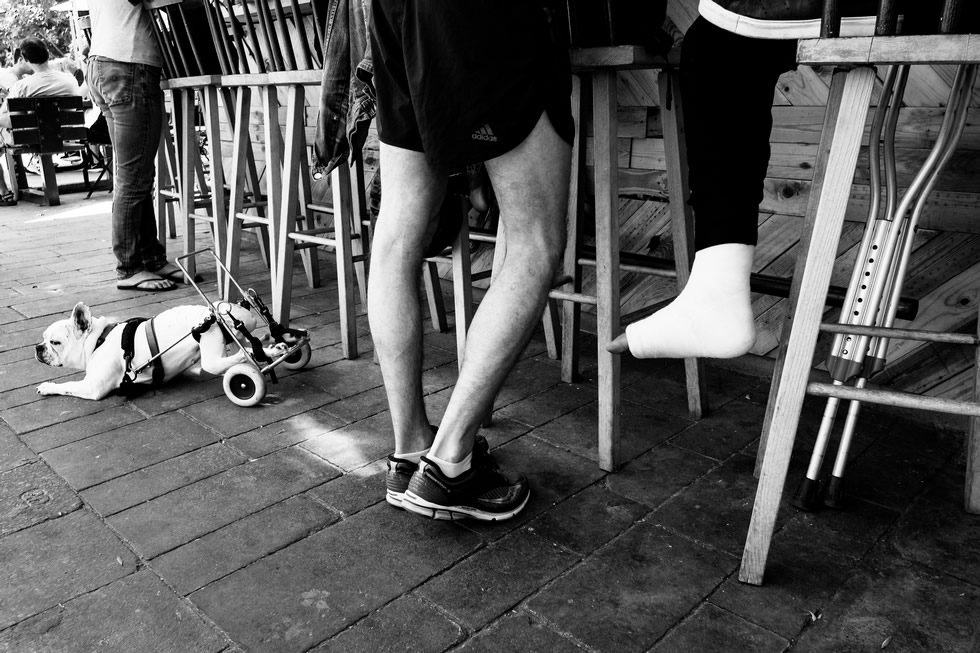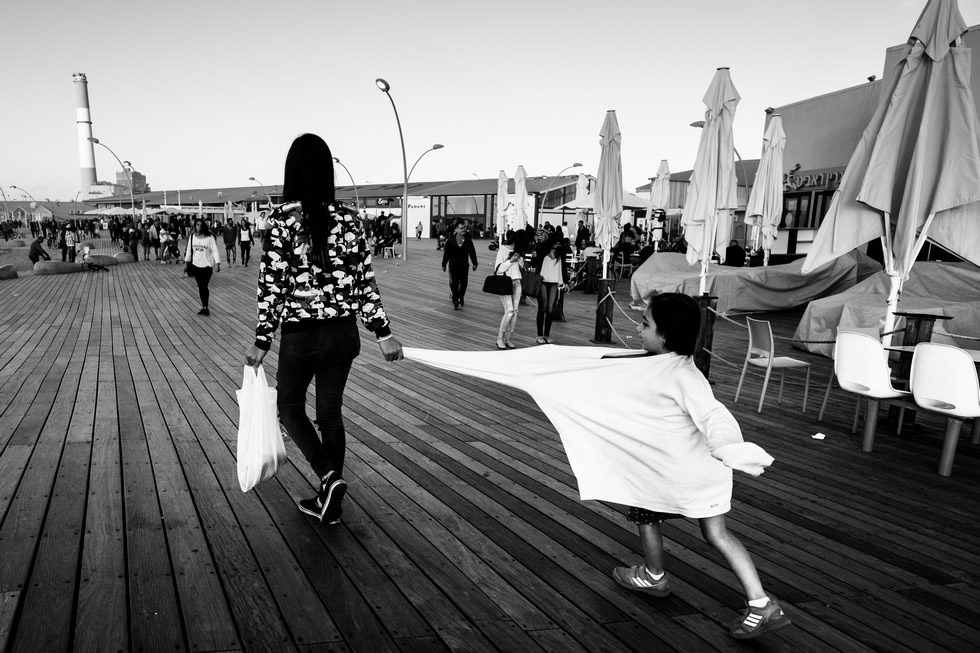 You can find Roy Rozanski on the Web :
Copyrights:
All the pictures in this post are copyrighted Roy Rozanski. Their reproduction, even in part, is forbidden without the explicit approval of the rightful owners.