Anna Försterling is a Fine Art Portrait Photographer from Dresden, Germany. In her words "I try to act my pictures as natural as possible. No Make-Up, no jewelry. And the primary feature of a portrait is the human presence. Another point of my view is the timelessness. I want my pictures to be sovereign and out of trends, mainstream, and conventions."
Thanks, Anna, for accepting our invite. Please read on…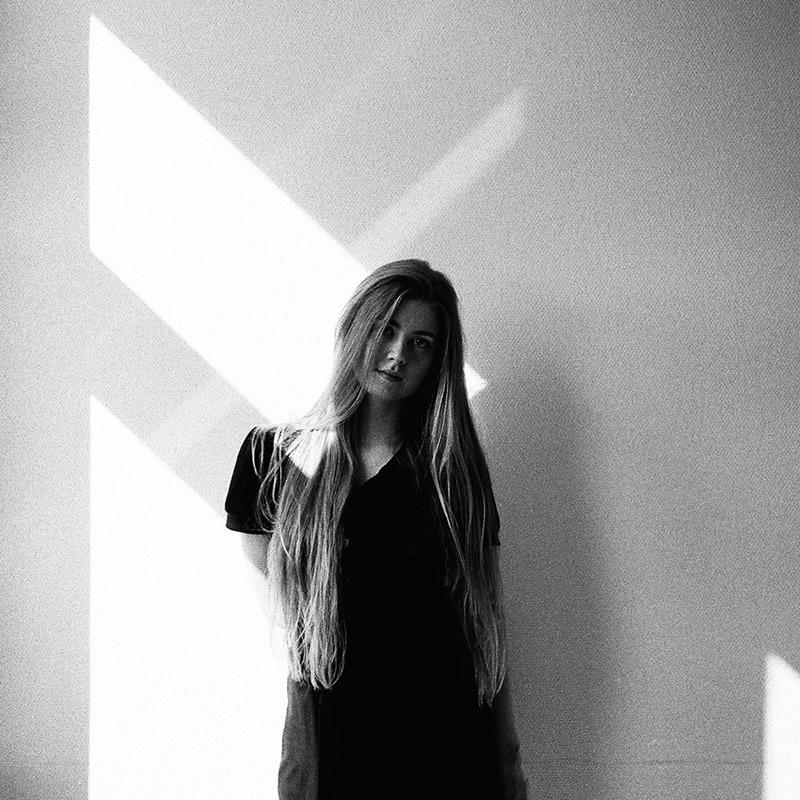 Can you please introduce yourself?
Hi, my name is Anna and I'm a portrait photographer from Dresden, Germany.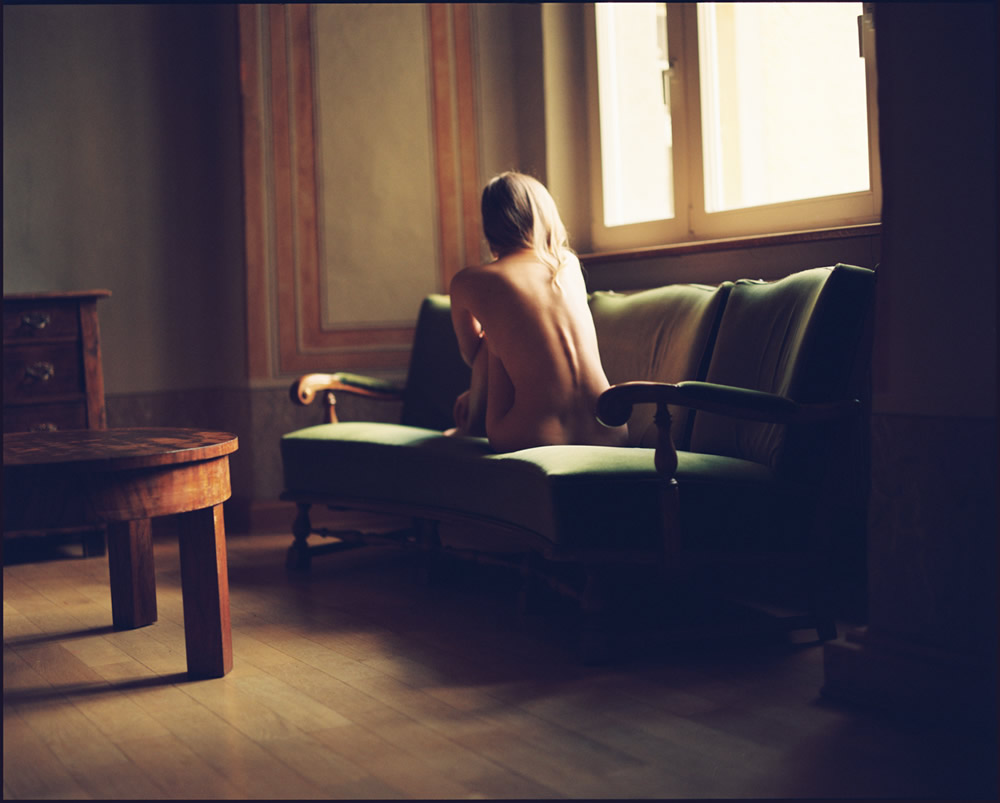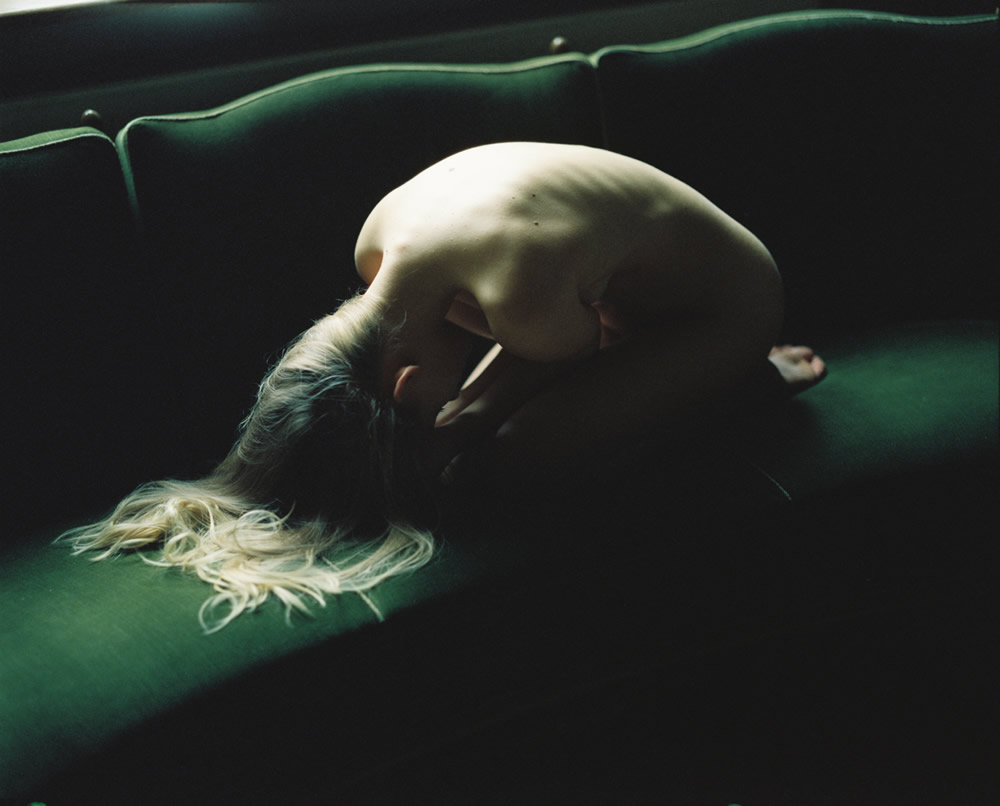 What first drew you to photography and how did you discover it?
Somehow I always had a camera, but it was only 6 years ago that I really started to take conscious photography. At that time, I completed a one-year school internship with a Dresden photographer and he first showed me how to handle a camera.
Then my mother gave me her old SLR camera with the standard lens and I began to photograph animals, plants, and landscapes. I quickly realized that I did not get far with an 18-55mm lens. So I bought my first really good macro lens and lay down in meadows, fields, and forests to scan every tiny animal.
Photography became an important part of my life and so I decided to complete a three-year training. In my education, I devoted myself more and more to portrait photography and until today I have fallen for her.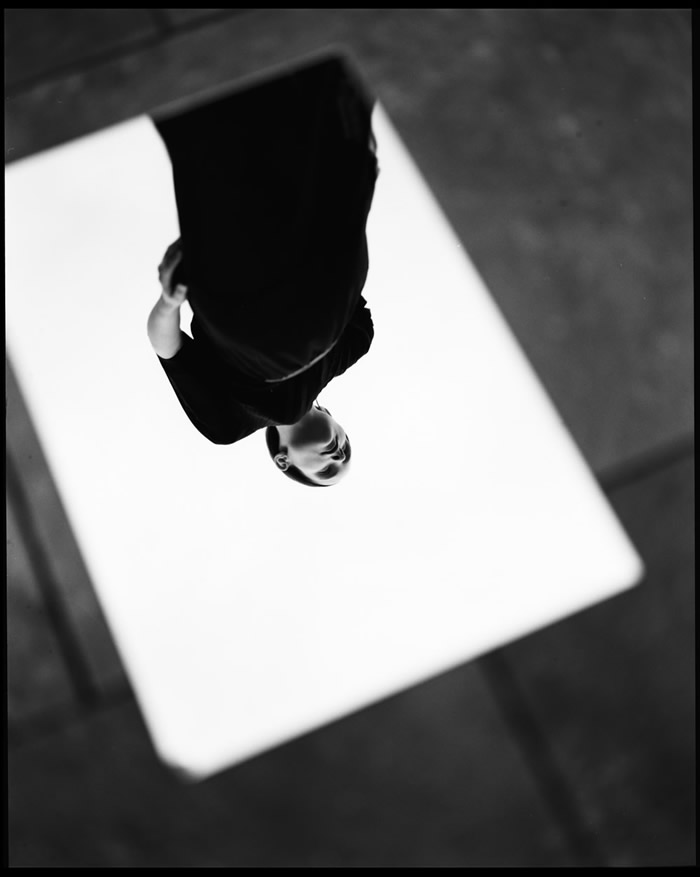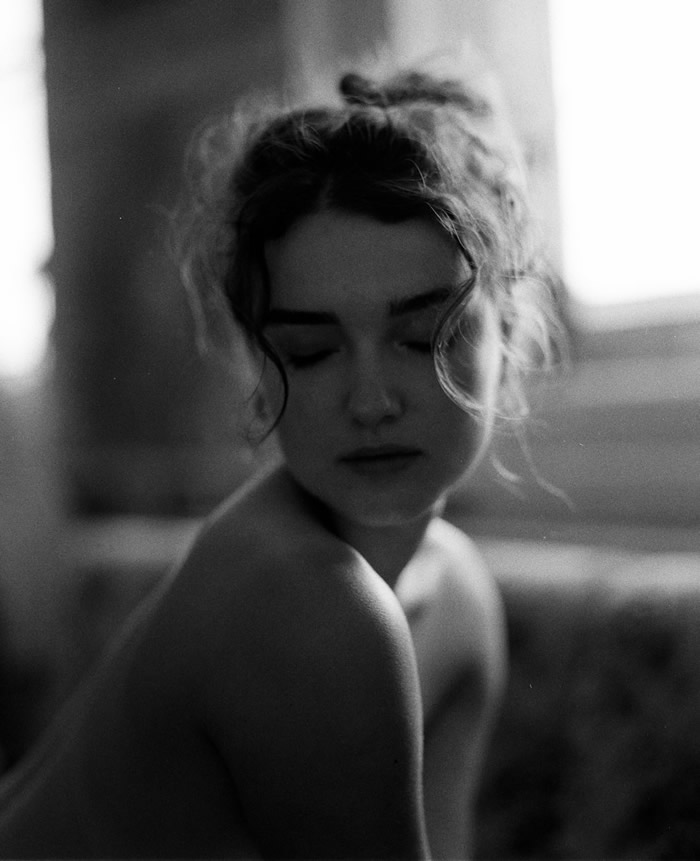 How would you describe your photographic vision? What kind of feel do you try and create in your photos?
I try to act my pictures as natural as possible. No Make-Up, no jewelry. And the primary feature of a portrait is the human presence. Another point of my view is the timelessness. I want my pictures to be sovereign and out of trends, mainstream, and conventions.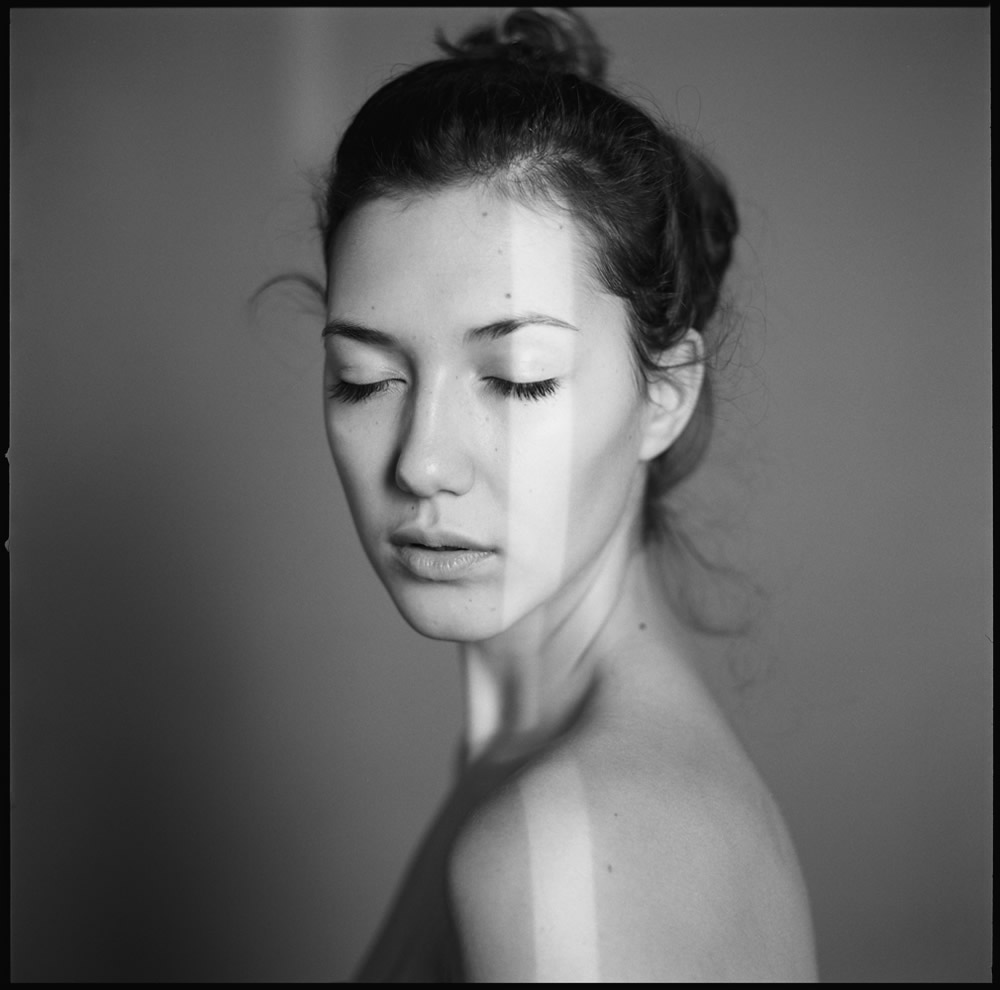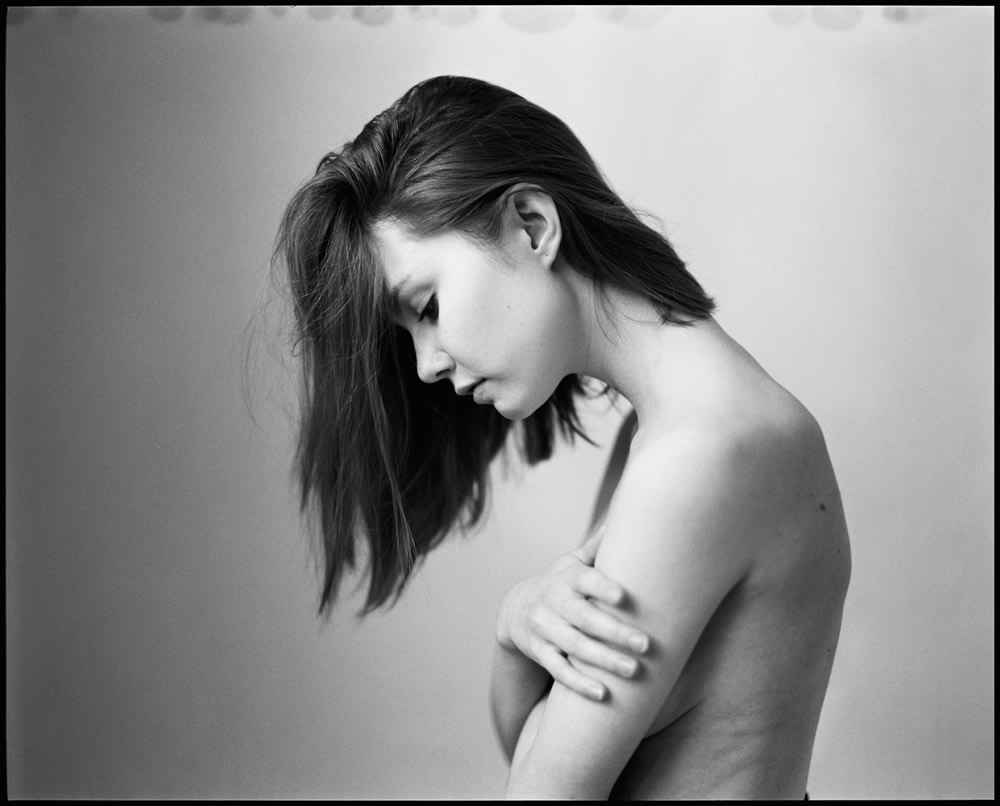 There is a soulful feel in your portraits, how do you achieve them?
I wouldn't respond. Because it depends on peoples own feeling and emotionality seeing the picture. Of course, I try to capture that special and unique moment when I characterize people in front of the camera.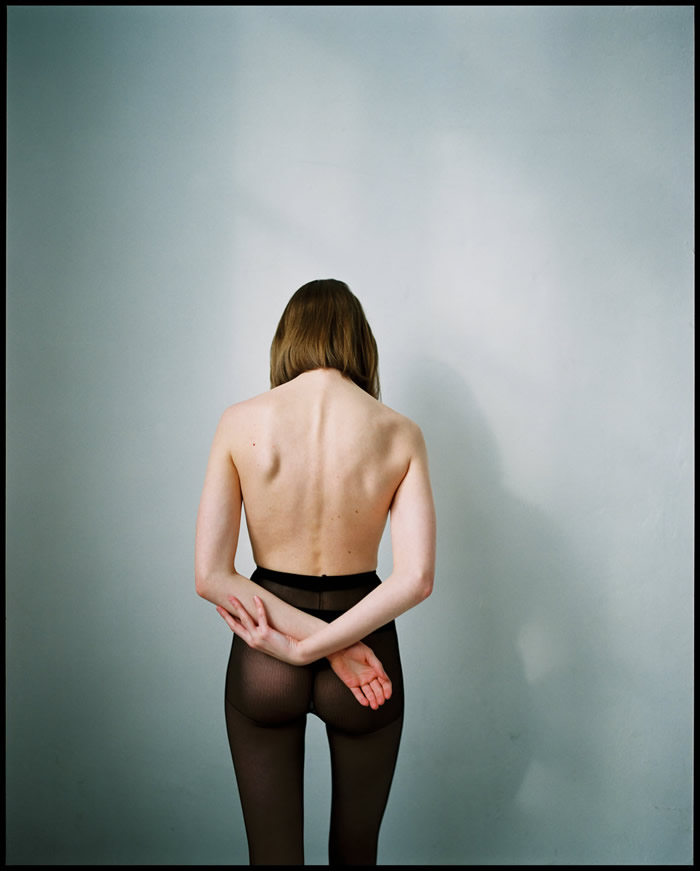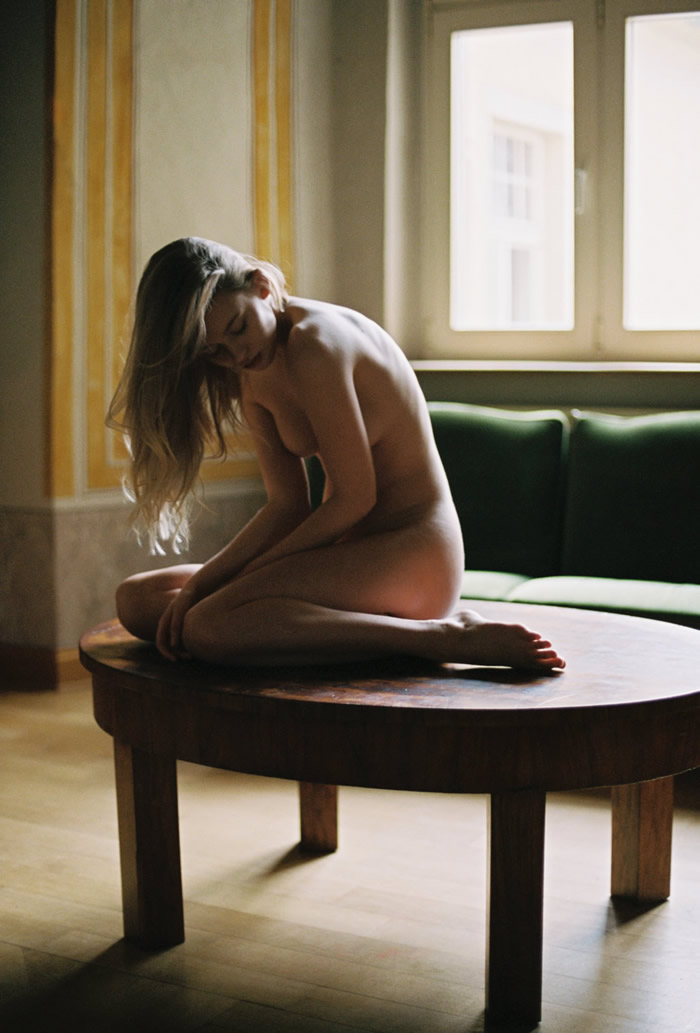 How do you keep yourself motivated and your photography fresh?
I view a lot of pictures and figure out the intention of the artist's picture. I also get a lot of inspiration walking through the environment. There are always small things that delight me help to keep focused on my goals. Because having enough inspiration makes me motivated as much as feeling confident in my doing. Also completely new ideas can arise.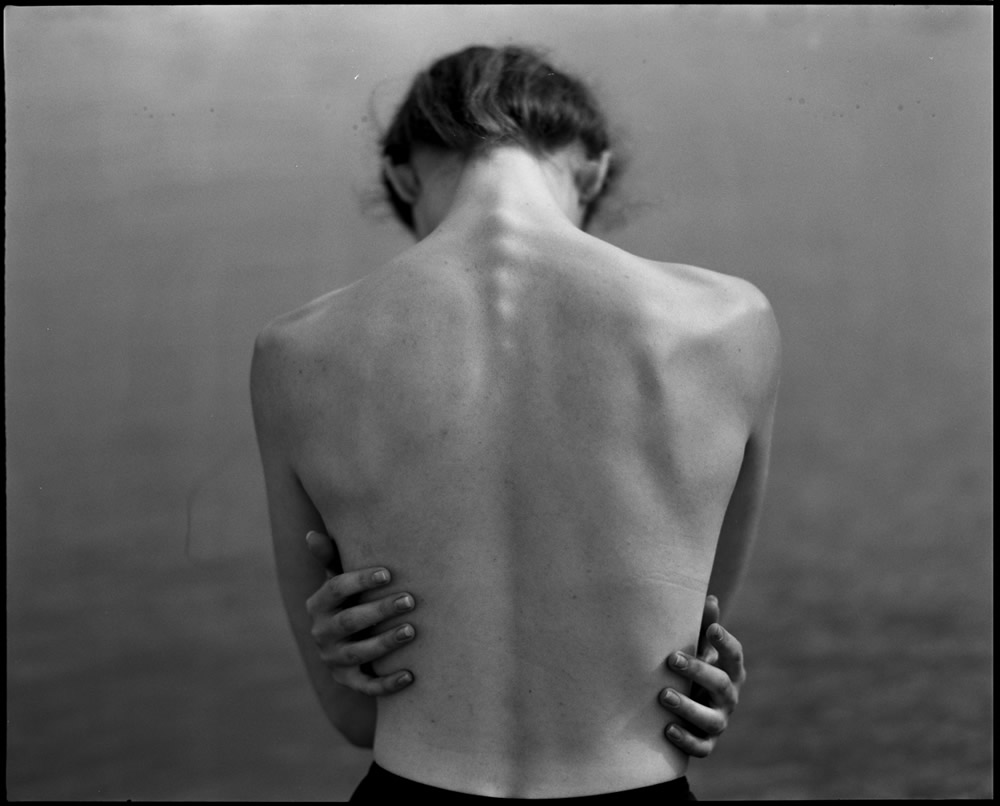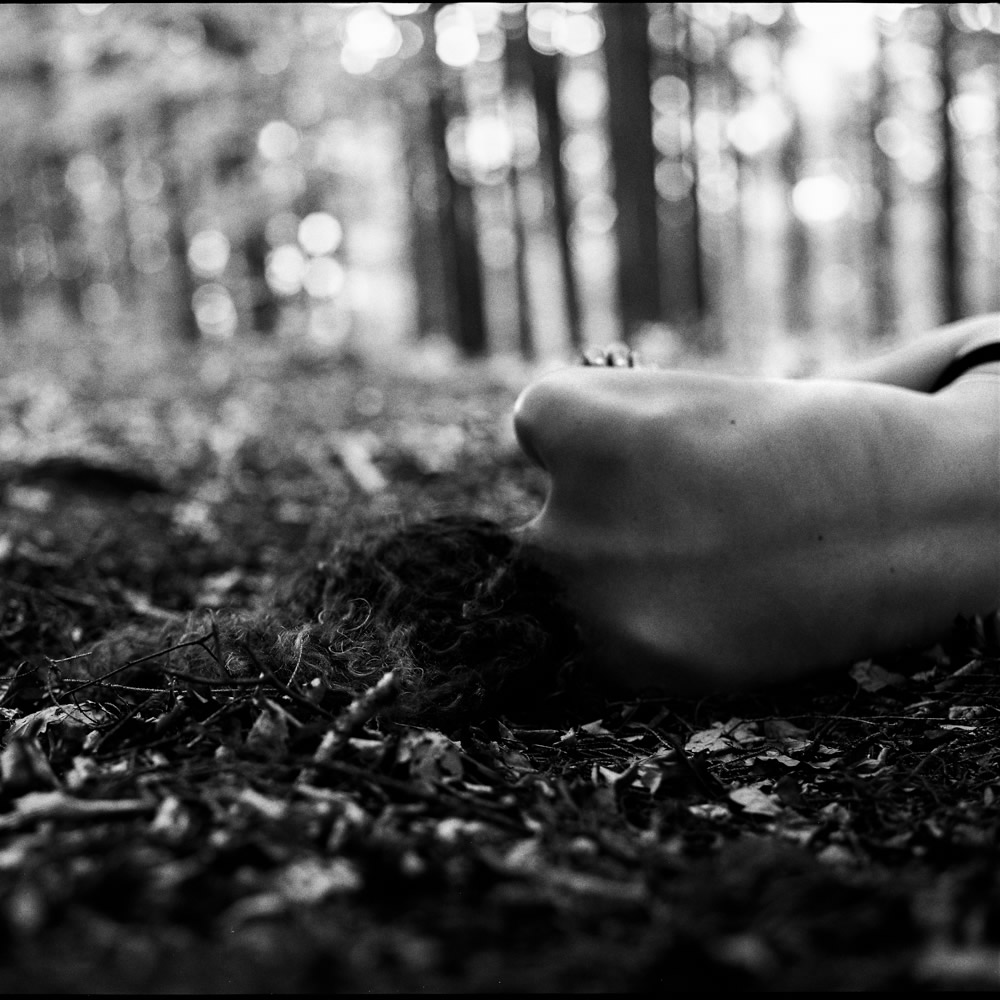 Your gear?
A medium format camera and a 35mm camera are my gear. I use the 35mm camera first to get into the shooting. Afterward I almost exclusive use the medium format camera Pentax 67. It's incredible taking photos with this camera because it's convenient and easy-going. I really got used to these techniques and it fixed to my style of photographing. Because I shoot on film, I often use Kodak and Fuji films.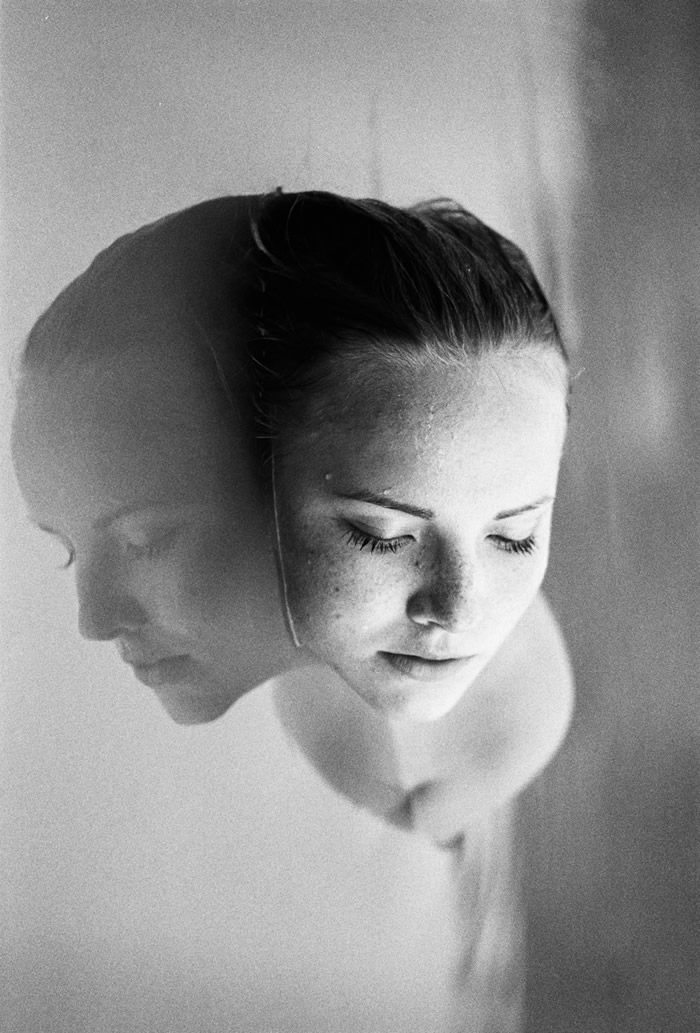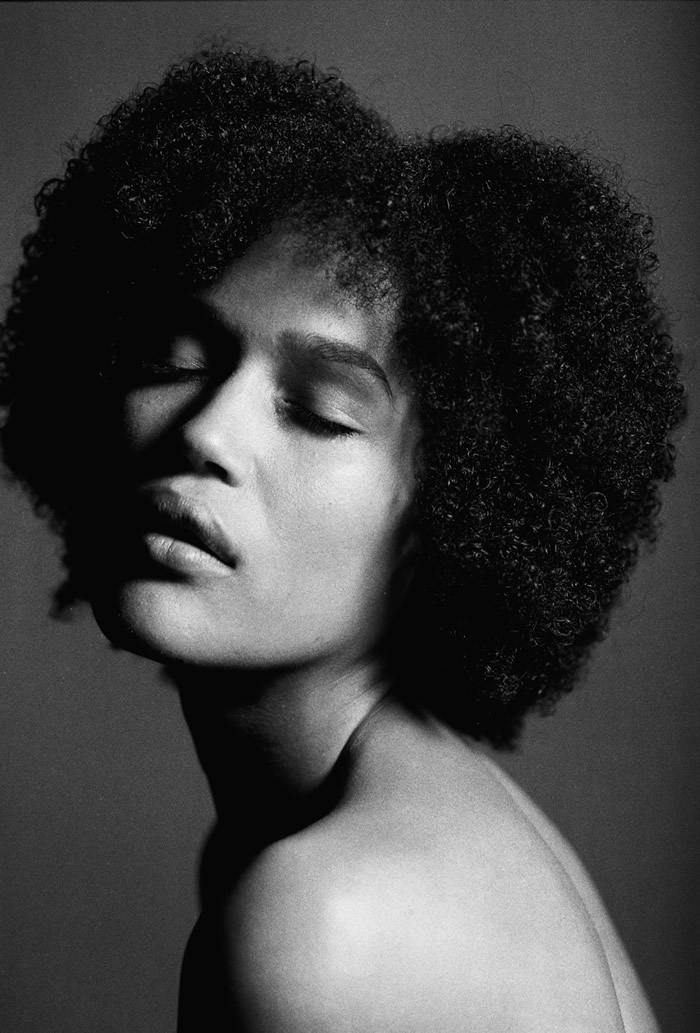 Your favorite photographers?
I've got a lot. For example, I really like Hannes Caspar, Jan Scholz, and Ryan Muirhead.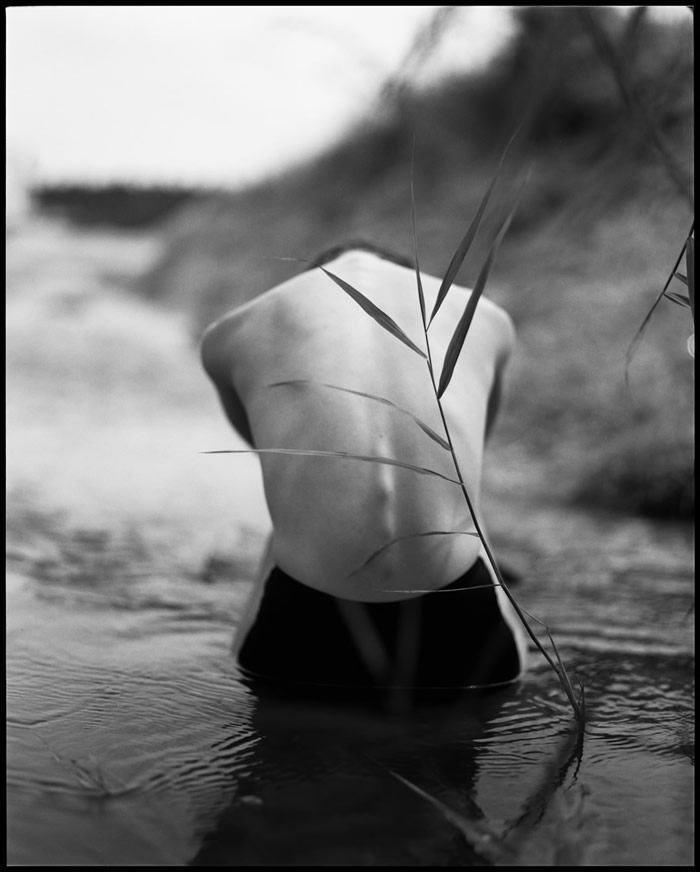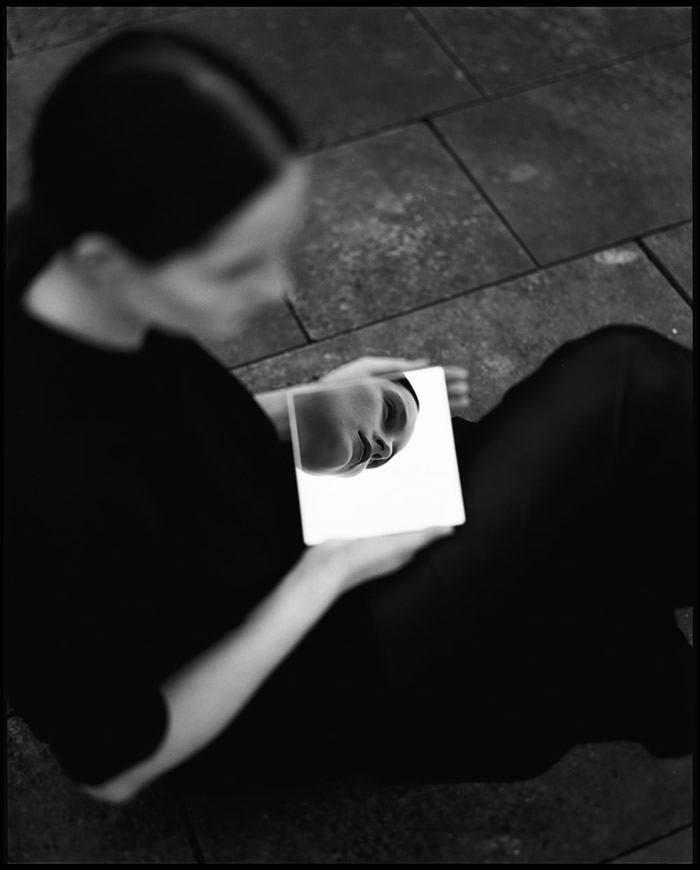 Any favorite photography books?
Recently I bought the book "A Different Vision on Fashion Photography" of Peter Lindbergh. I admire his meaningful pictures that are always masterful and fabulous.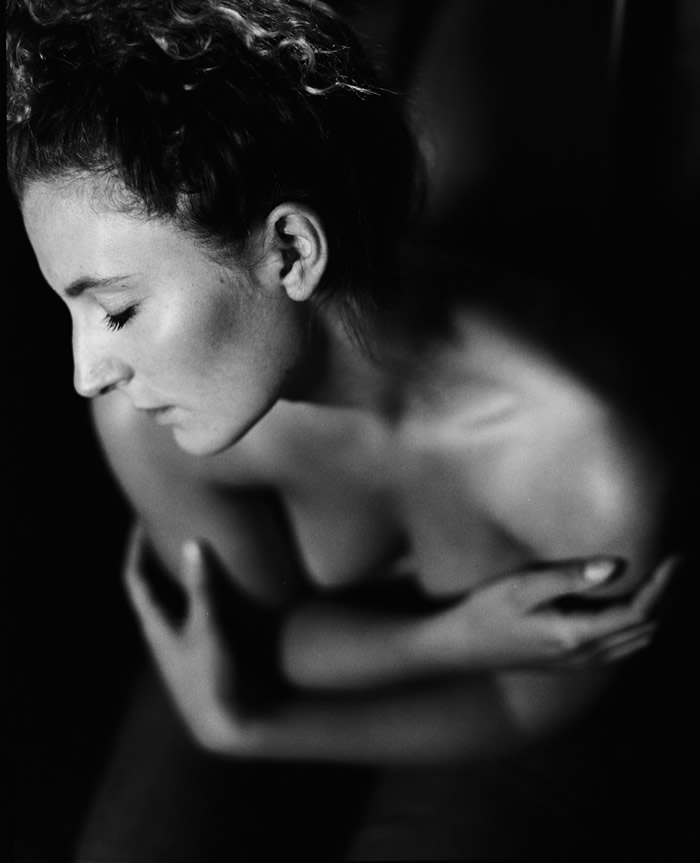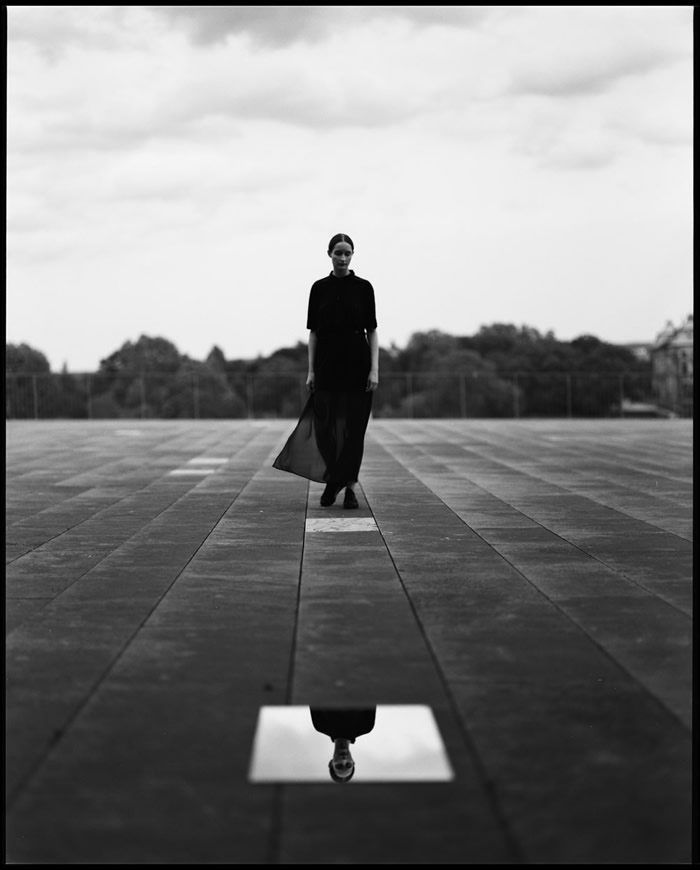 What's your personal motto?
I have to disappoint you – I have no mantras. Maybe you're wondering why, but I like doing without any forces.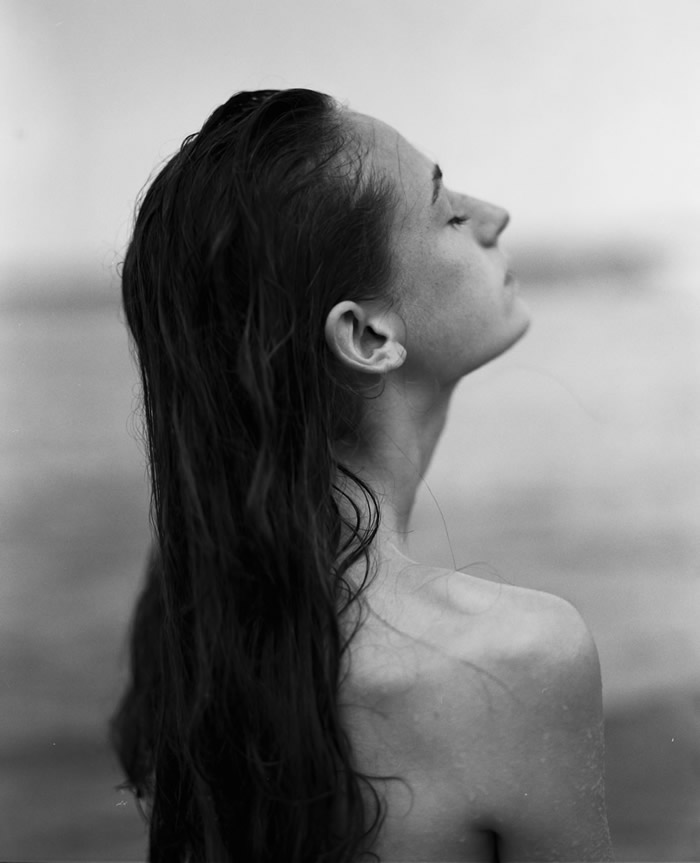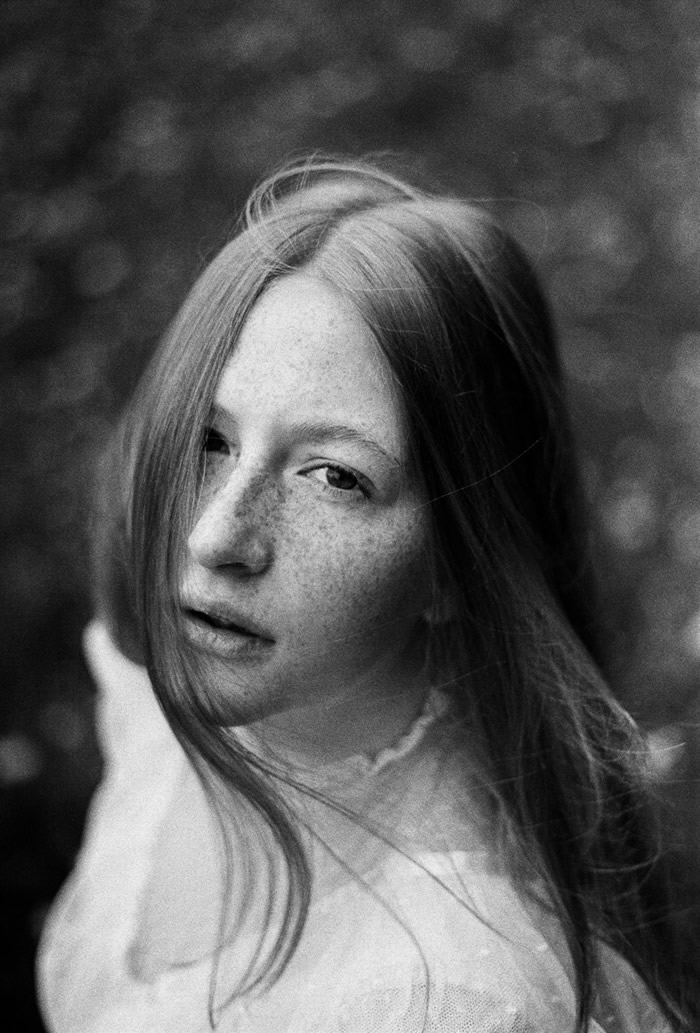 Who is your real life heroes?
It might sound strange and cheesy but it's my boyfriend.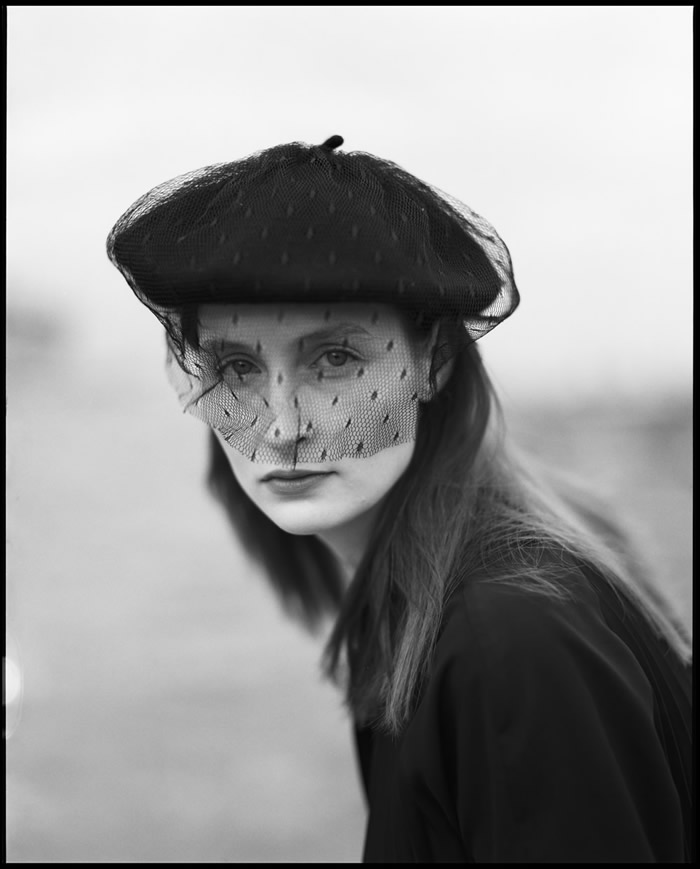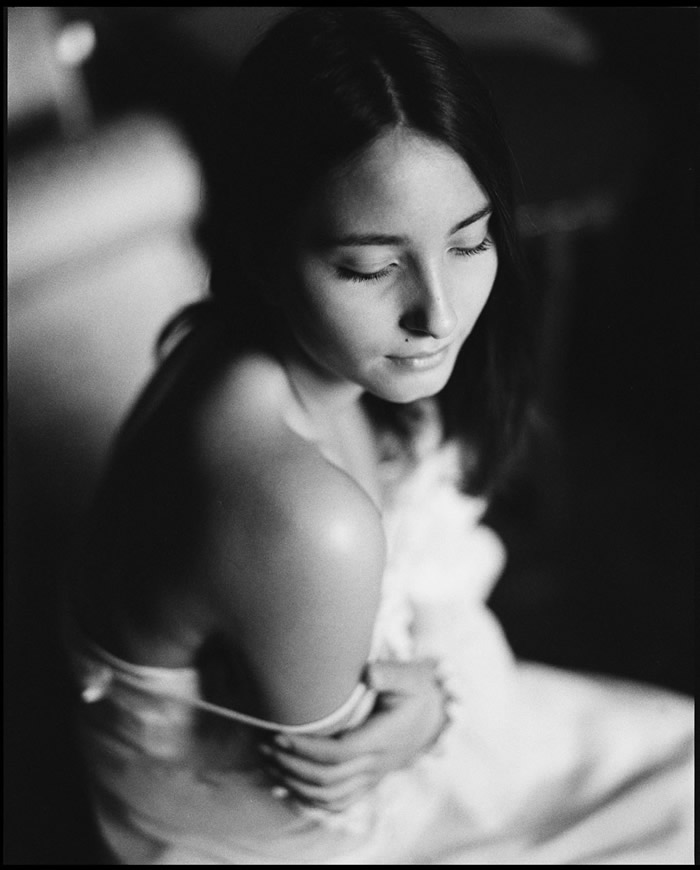 What do you consider your greatest achievement?
It's for me not that obvious. One achievement I am really glad of is my successful graduation to a photographer.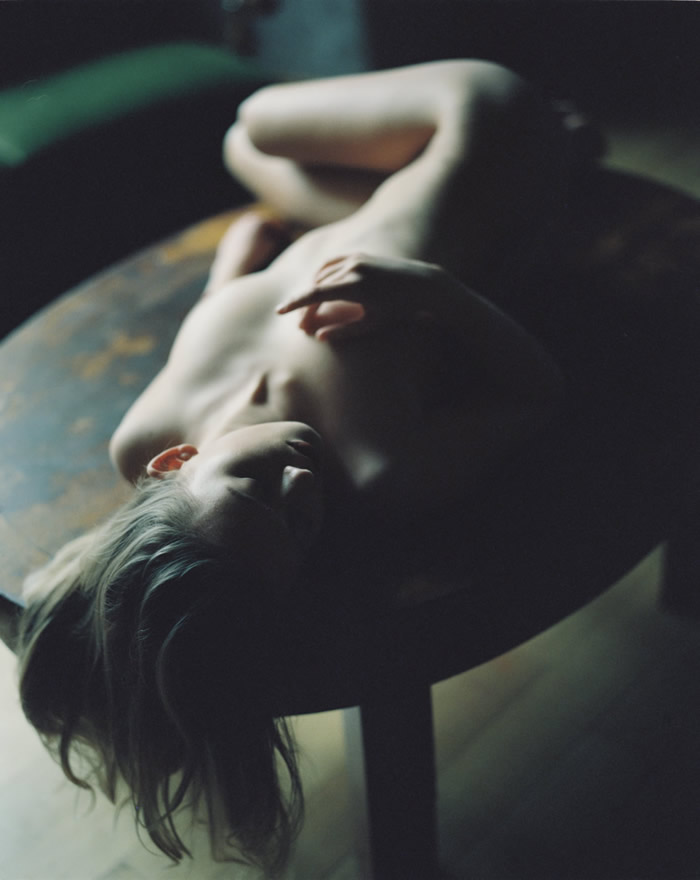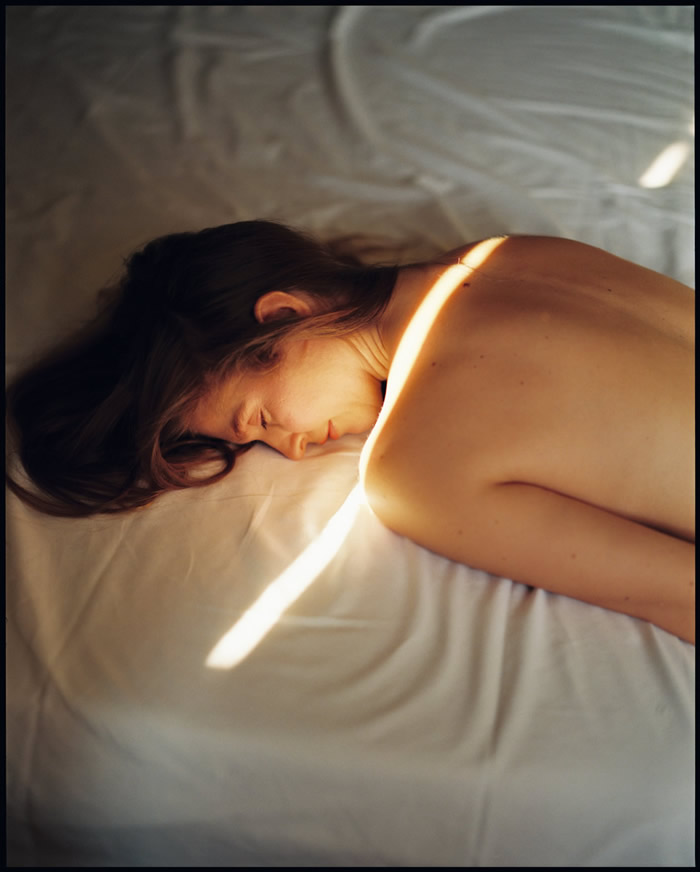 What is Love?
I think love is everything. It's like feeling free and proud of yourself. But the other way round also spending time with family and friends. All in all, love is a feeling you can't have influences in but it still makes you feel great and also alive.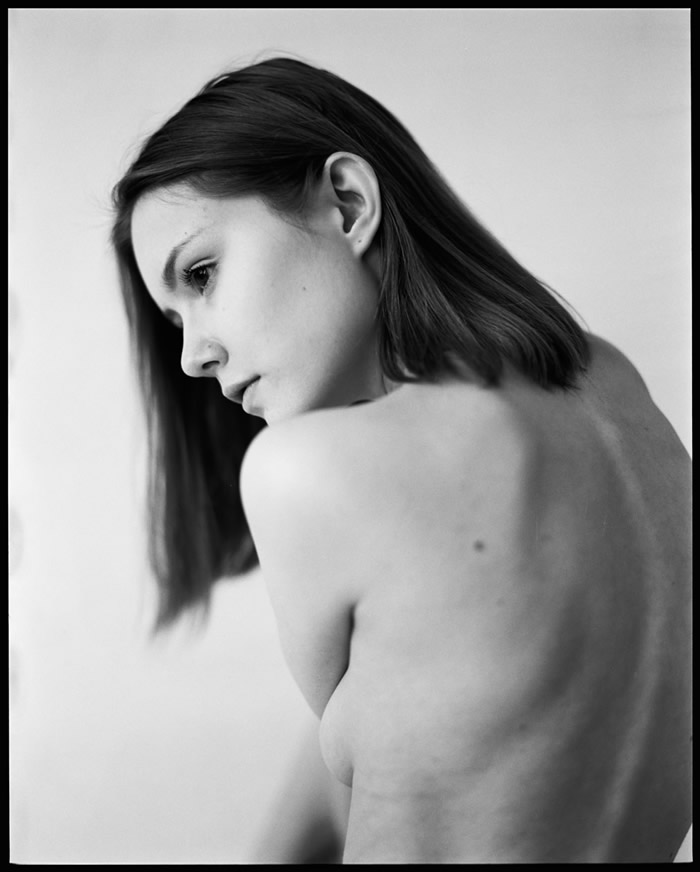 Who are your favorite authors?
I am not the kind of person that reads a lot. So, unfortunately, I can't give any recommendations.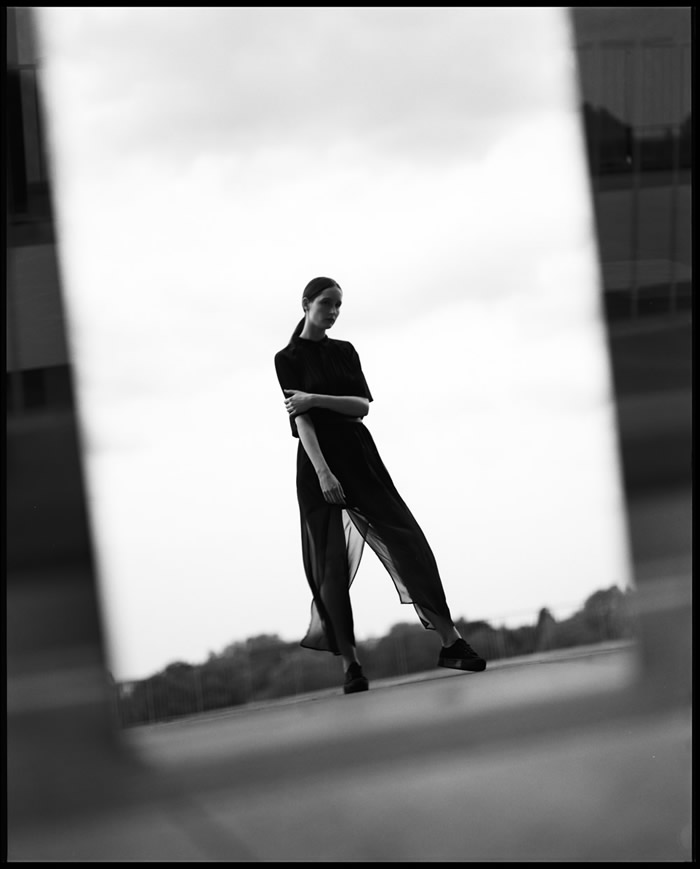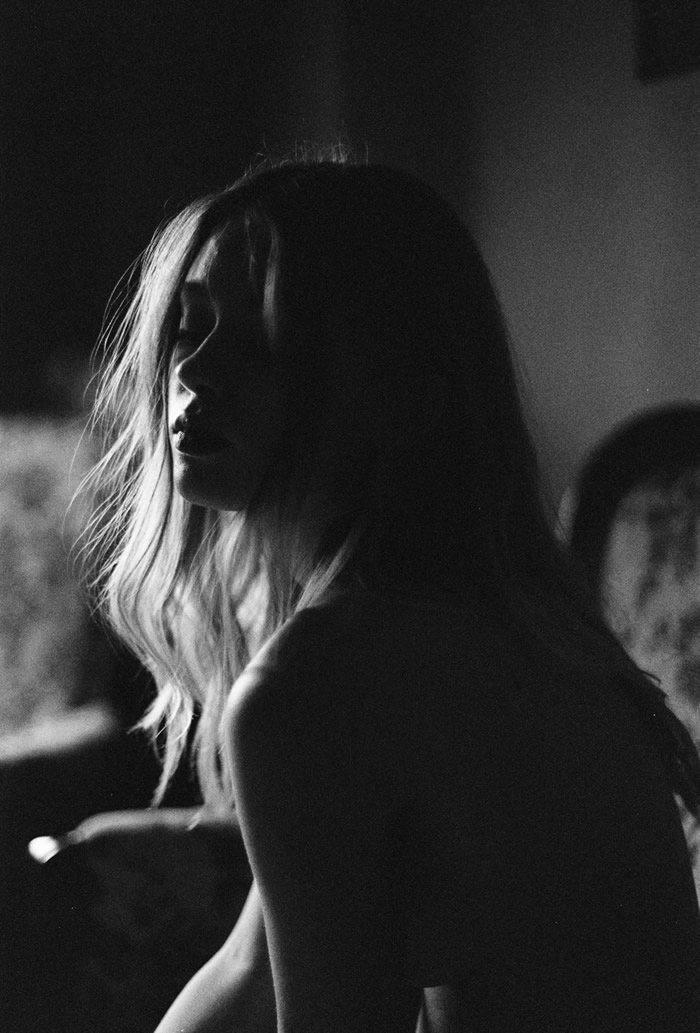 Apart from photography, tell me about your hobbies and interests?
Currently, I try to brush up my skills of playing the piano. Furthermore, I like drawing as well as playing with my cat.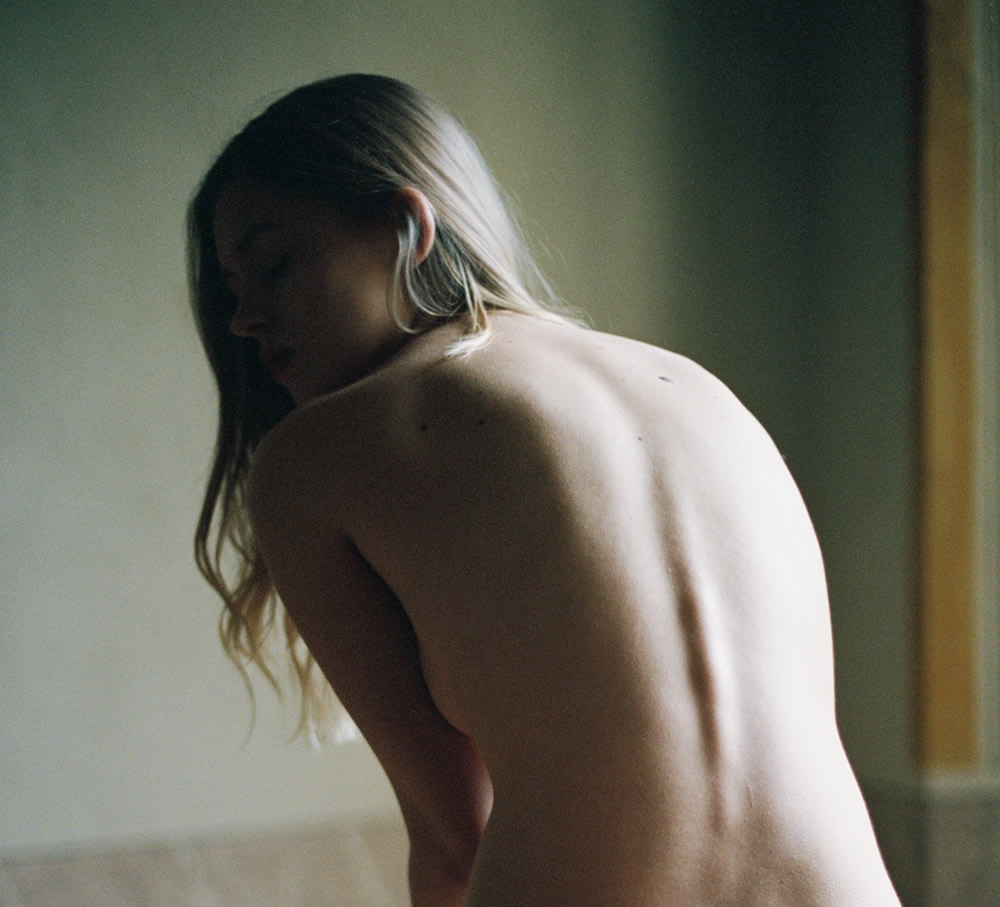 Thanks again for providing 121 Clicks with this opportunity to interview you. Any final thoughts for our readers?
Thank you for spending time on reading!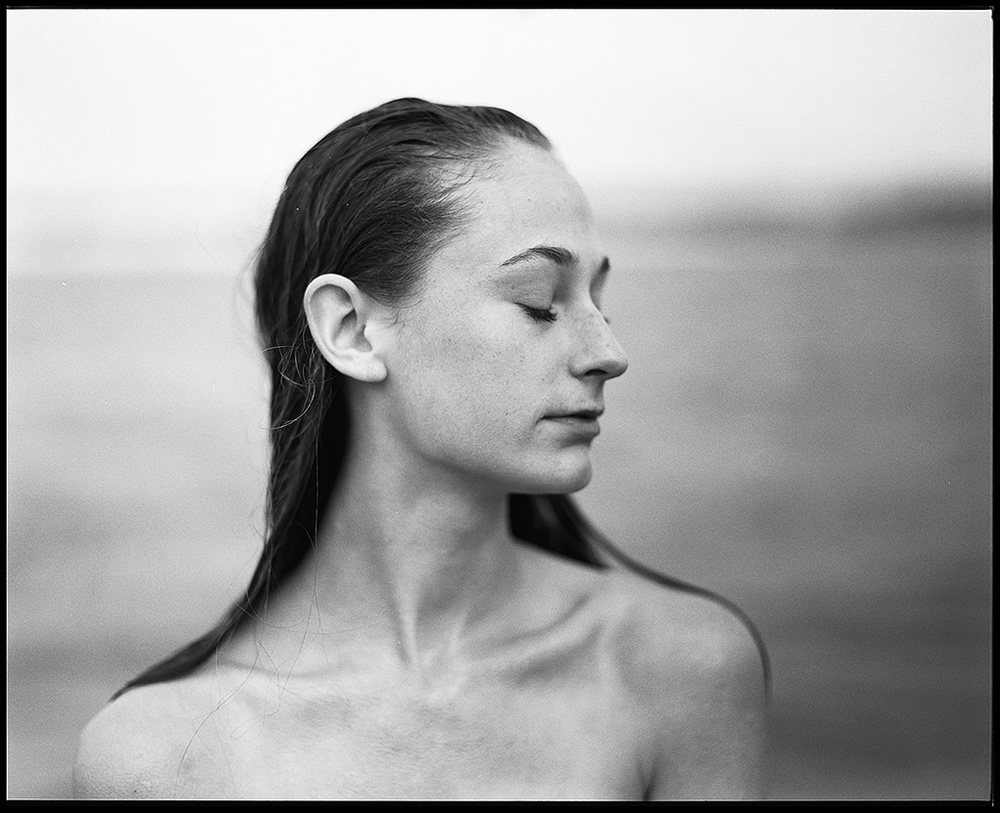 You can find Anna Försterling on the Web:
Copyrights:
All the pictures in this post are copyrighted Anna Försterling. Their reproduction, even in part, is forbidden without the explicit approval of the rightful owners.