This is Varanasi, but not the one I used to perceive.
While having lassi, a sweet Indian drink made from yogurt, seating in a tiny restaurant in an alley of Varanasi near Manikarnika Ghat, I witnessed that people were carrying dead bodies for cremation and chorused "Ram Naam Satya Hain" in Hindi; almost 4-5 dead bodies or even more in a span of 30 minutes. This is thought provoking – why a character named Ram or Rama of Ramayana has anything to do with this? I don't understand the correlation of the chant with a dead body's cremation process. Instead, it makes more sense to me if they carol something like – XY Ka Jai Ho, Happy Journey XY, Have Rest in Peace XY, God Bless You XY, Long Live XY, considering XY is the name of the expired person. Why can't they offer a last grand respect to the deceased in their last voyage? After all, they are the most important, at least in the last few minutes of stay on the earth.
I returned to Varanasi to feel its spirituality, glimpse of age old tradition, religious practices and purity of all, and capture some of those as an outsider. First time I went to Varanasi in 2007 and had a good time with my wife and took a few pictures with a little P&S Canon PowerShot. This time I wanted to have a closer look, its people and practices. Although 3 days and 2 nights stays is not long enough to scratch the entire surface, but just okay for an overall feeling.
Ancient alleys are vibrant, colorful, and full of chaos. I saw saints; few of them were covered their faces and body with white clay material or bone ashes, but somehow their personality did not convince me as they are practicing spirituality in true sense.
Burring Ghats, graveyards are the places where one is bound to be spiritual. I witnessed its enormous chaotic rhythm in Varanasi, indeed it has, but it is also expected to have some degree of discipline, traces of age old culture. Ghats are maintained more like a market place, not with much with care. Maybe, it's just me and my expectation is irrational.
Anyway, I will visit again to mitigate the differences; hope I will be introduced to Varanasi's spirituality persuasively.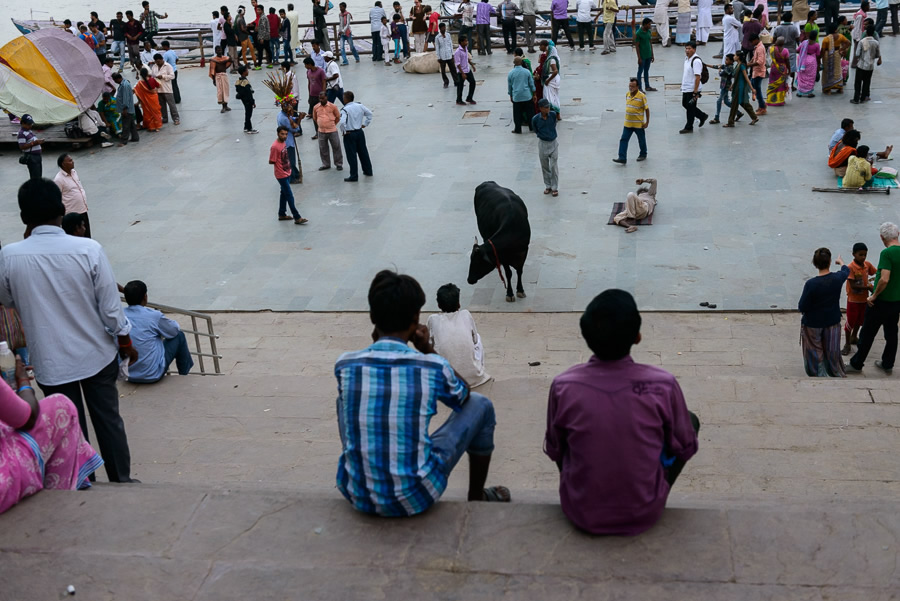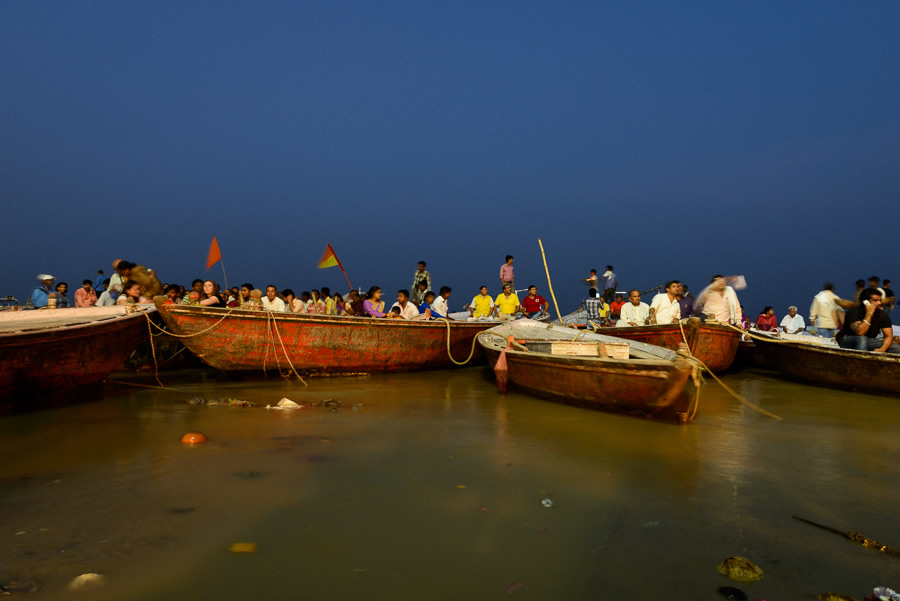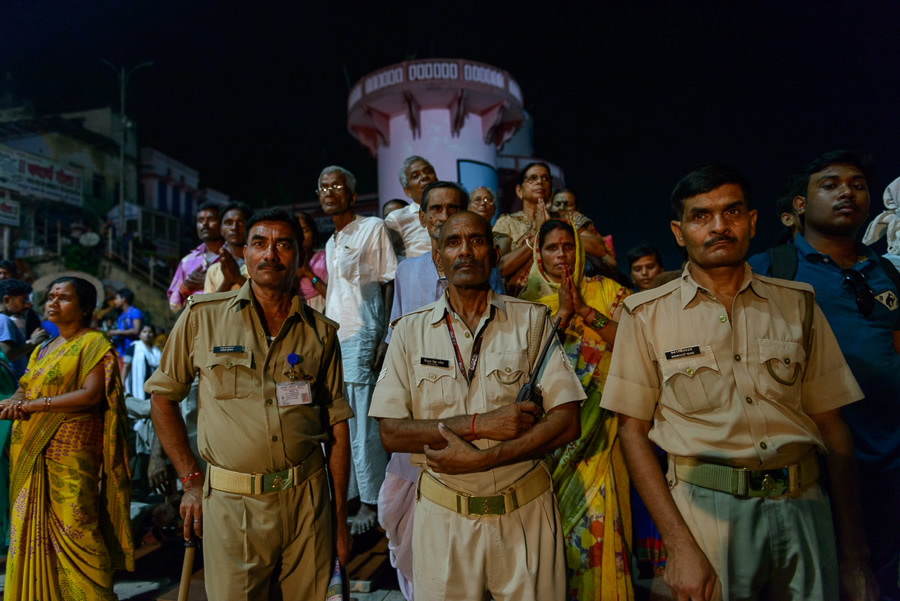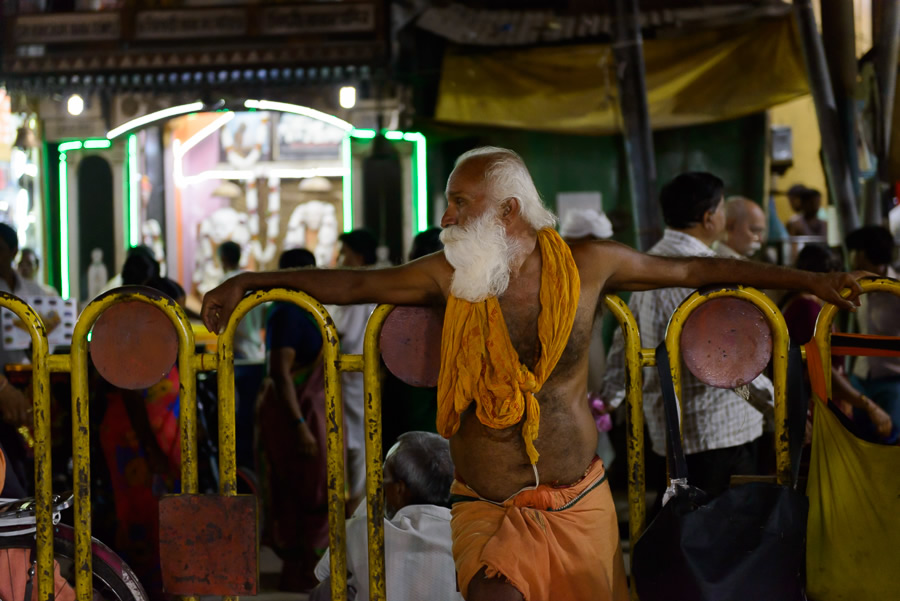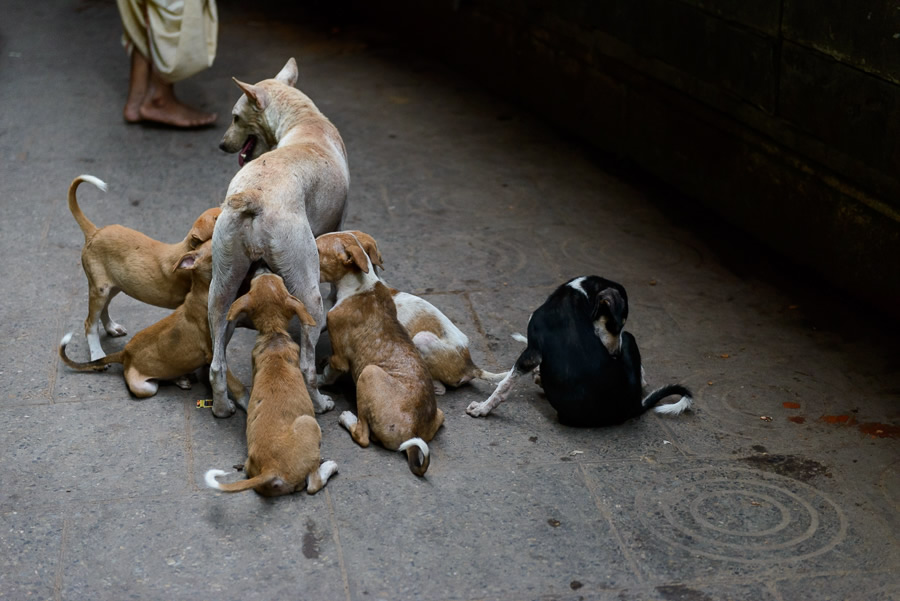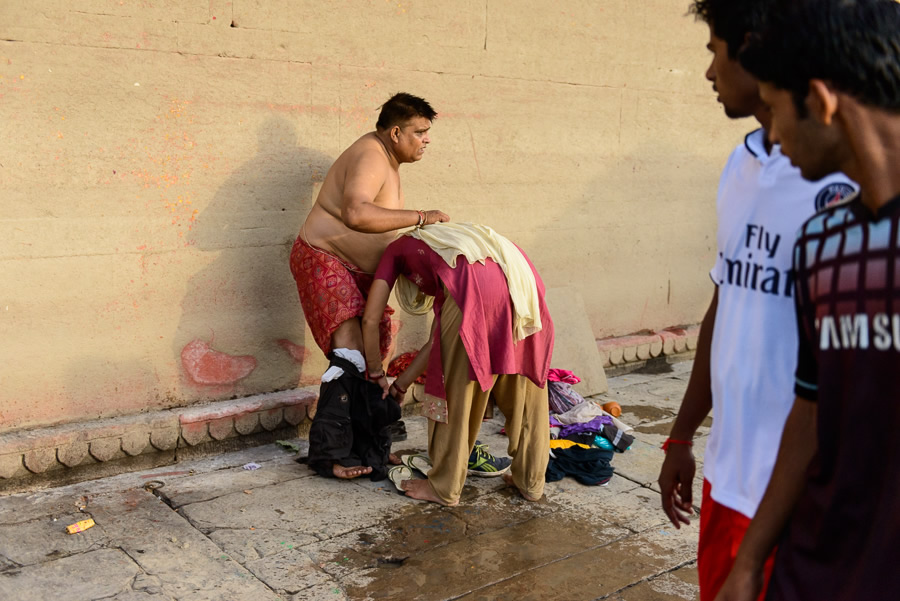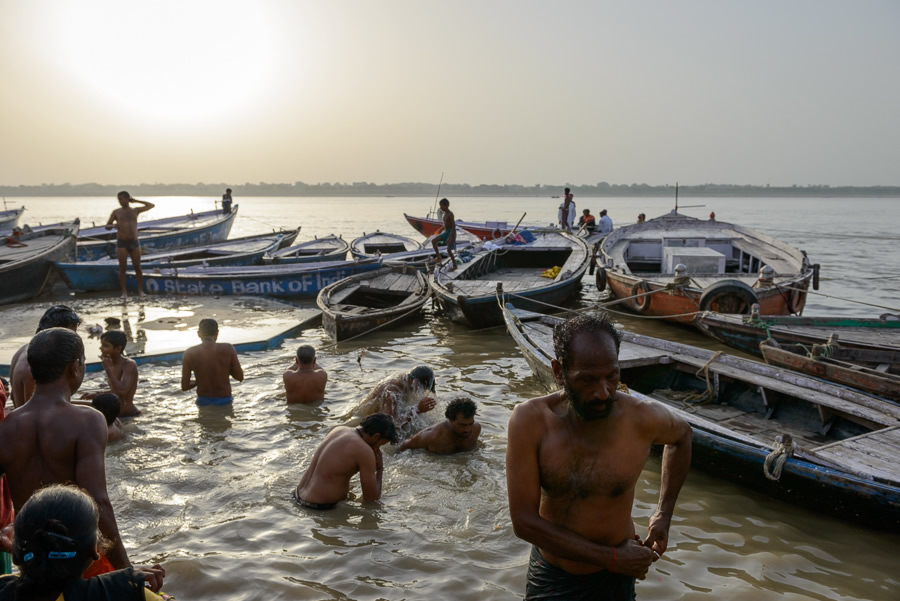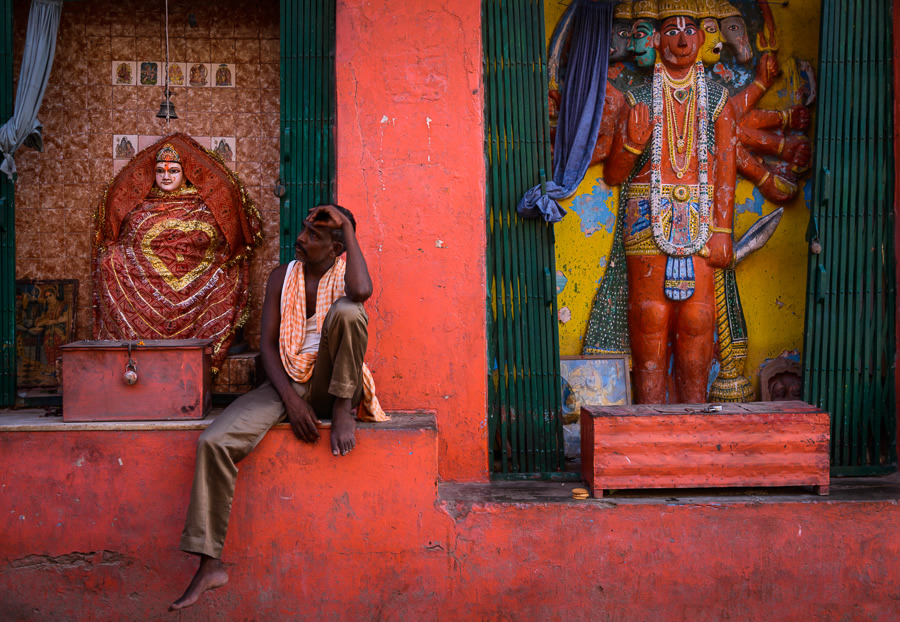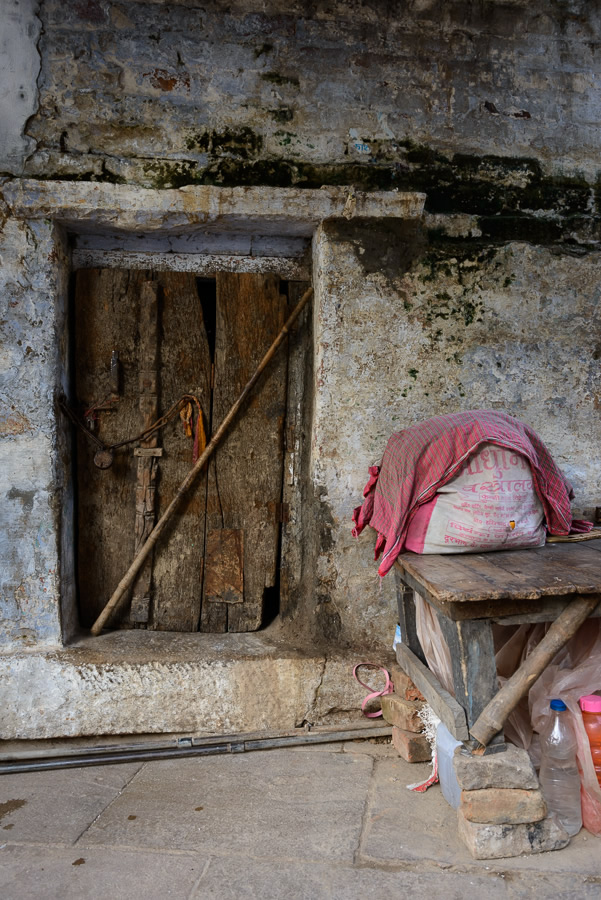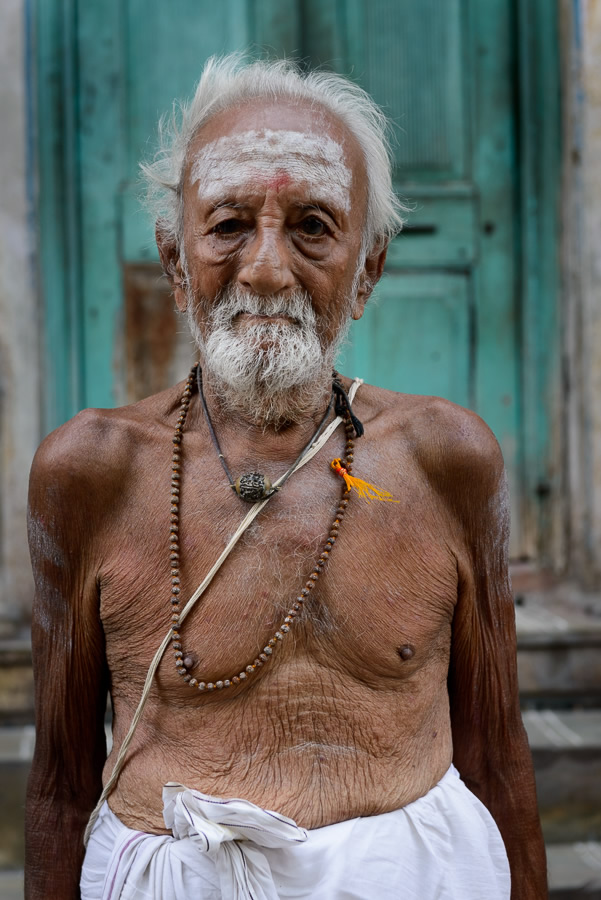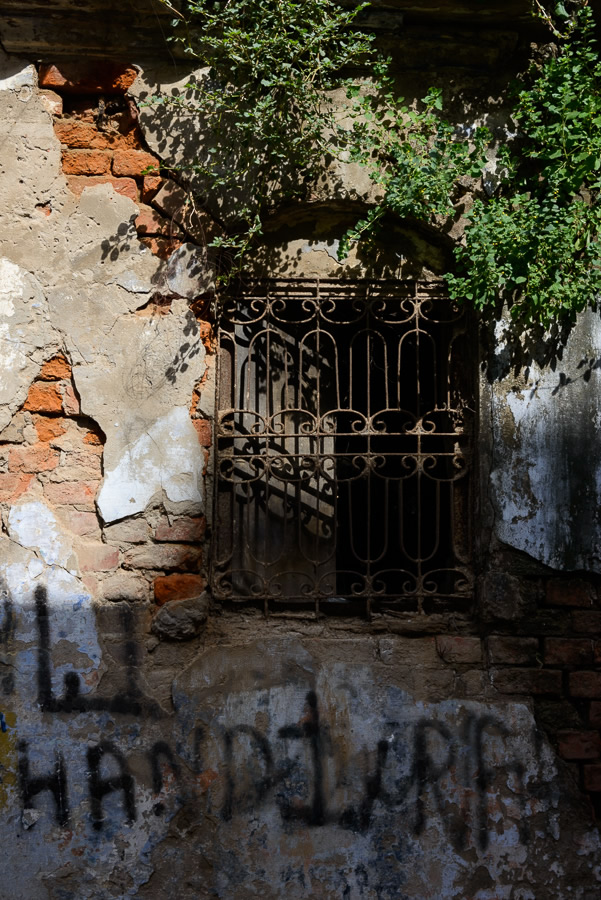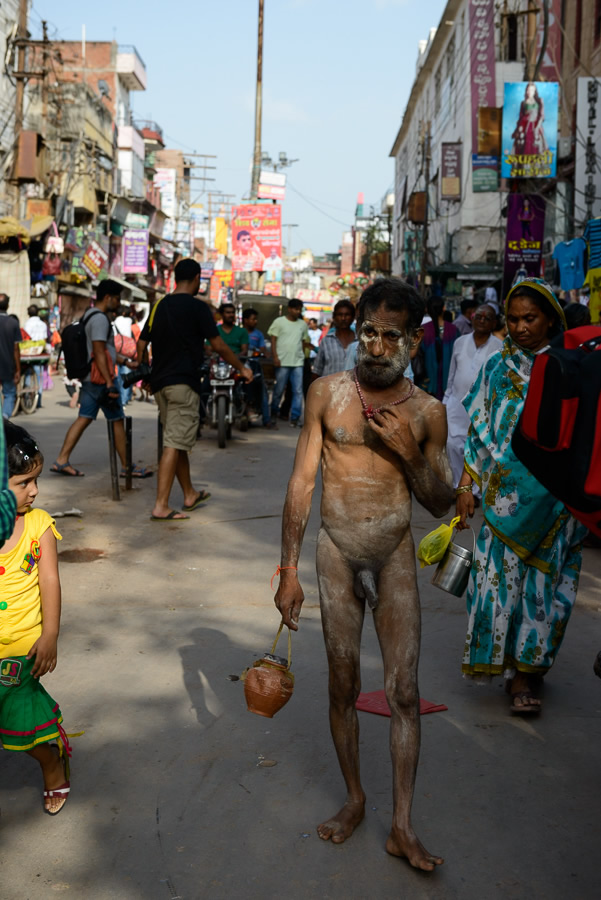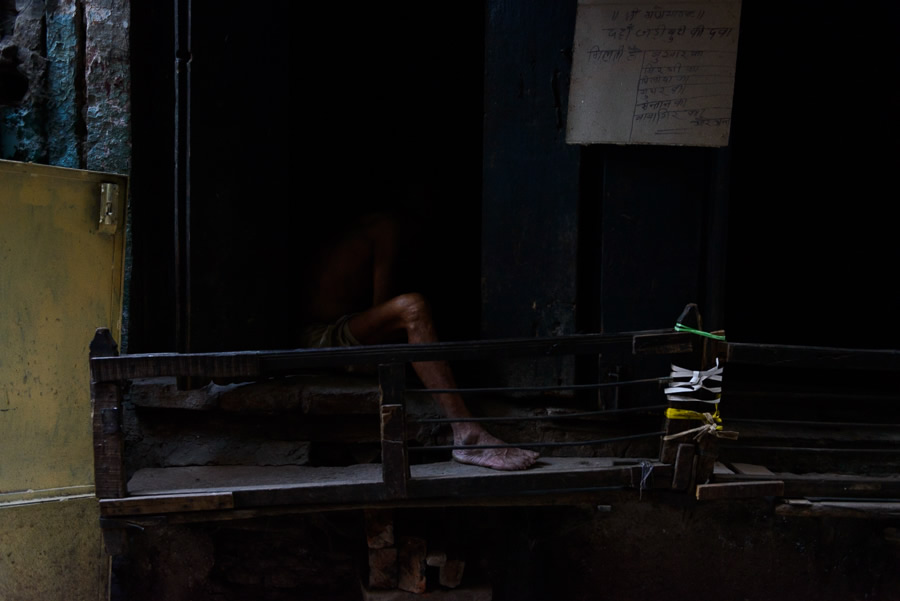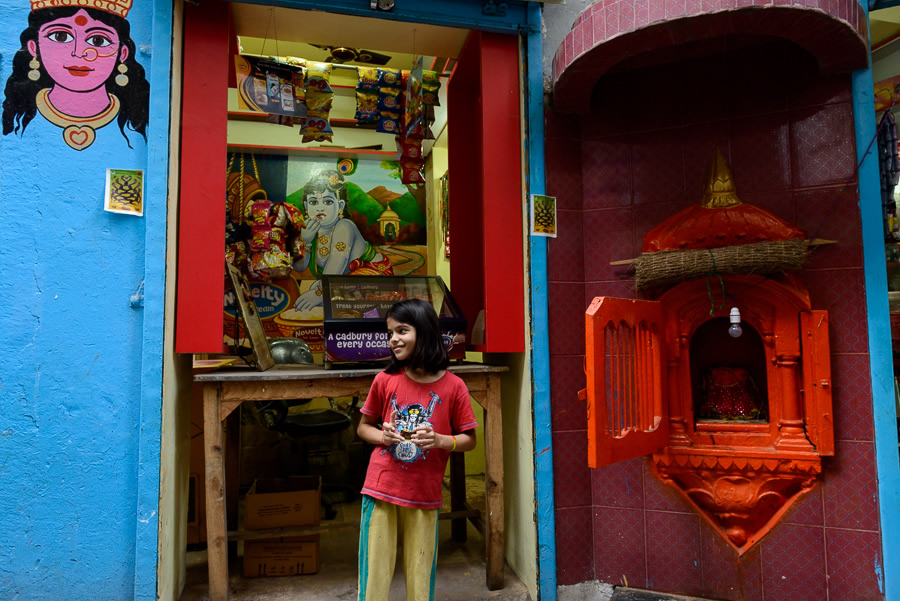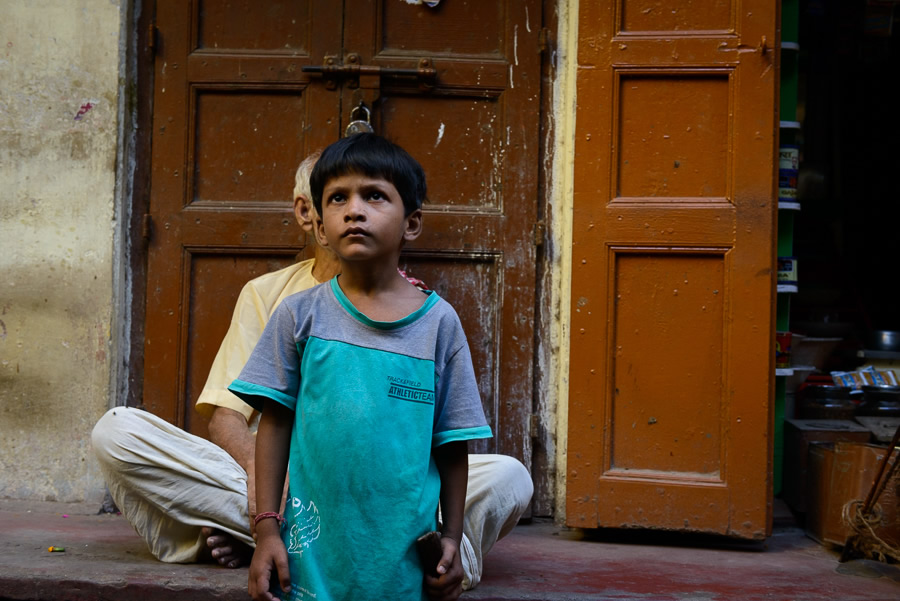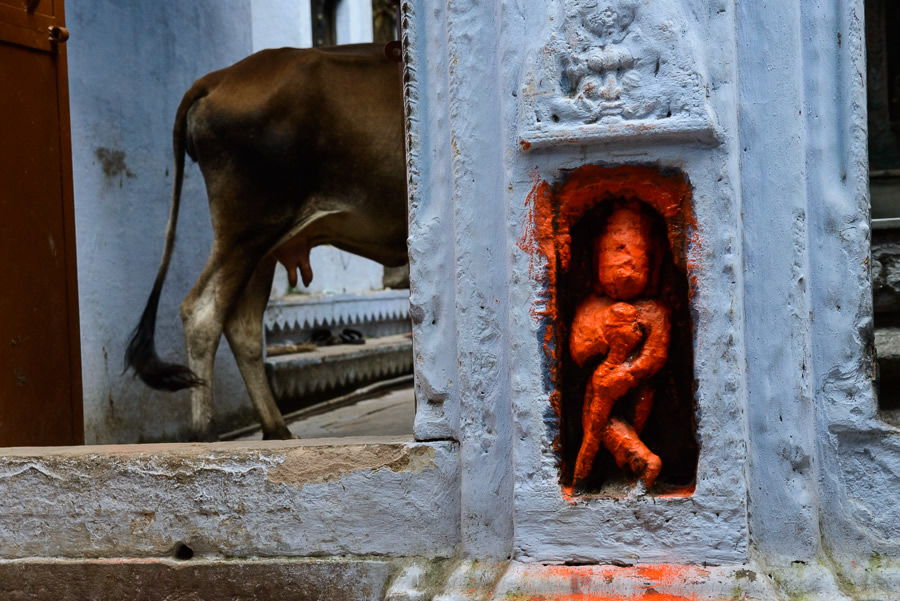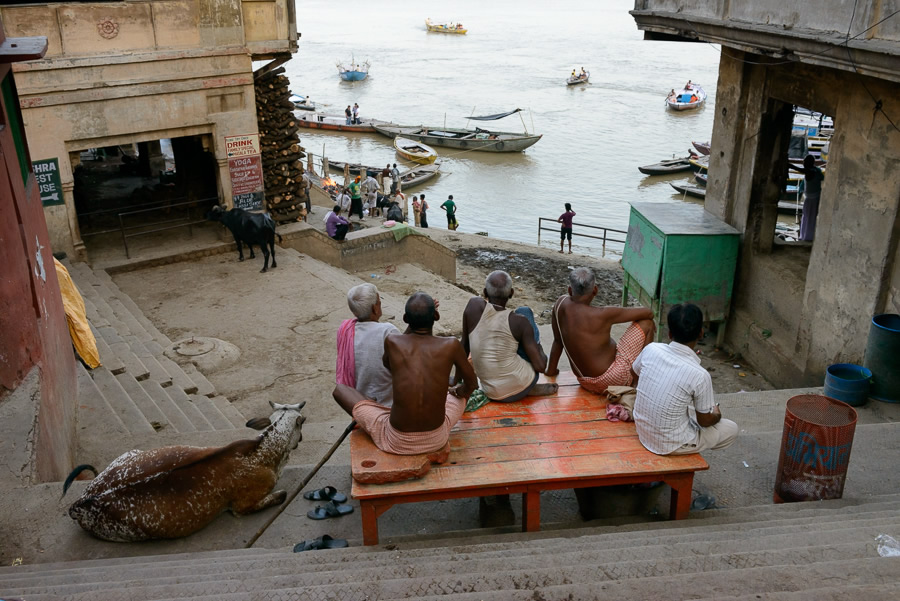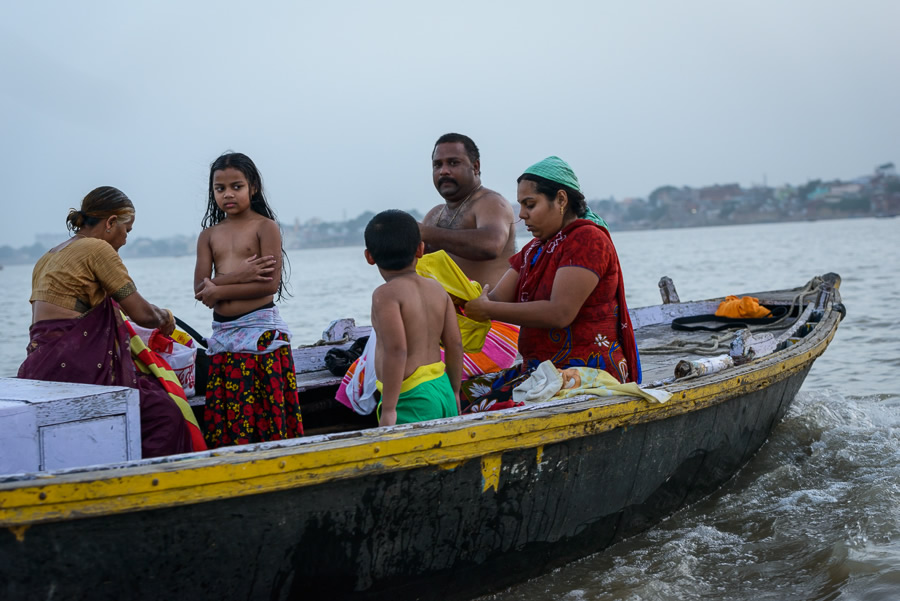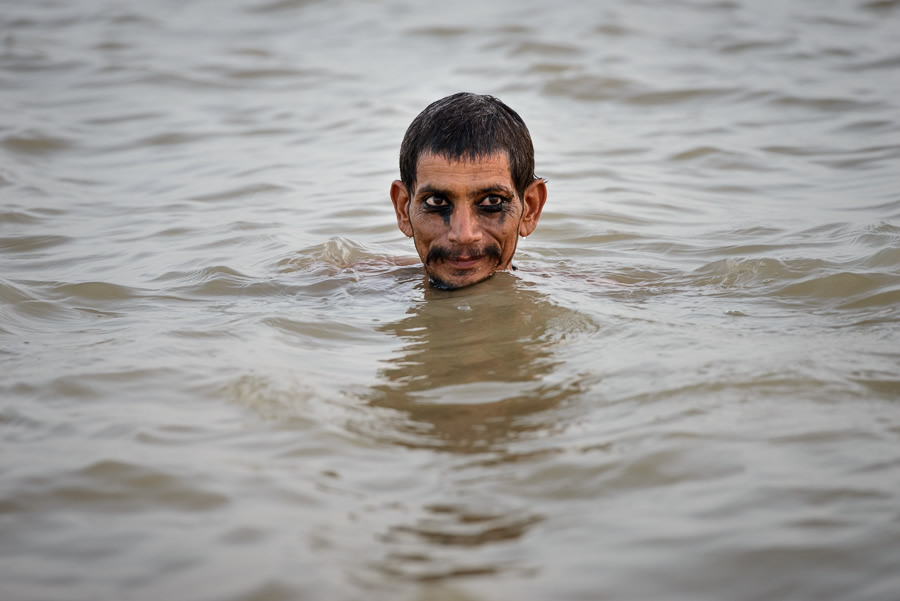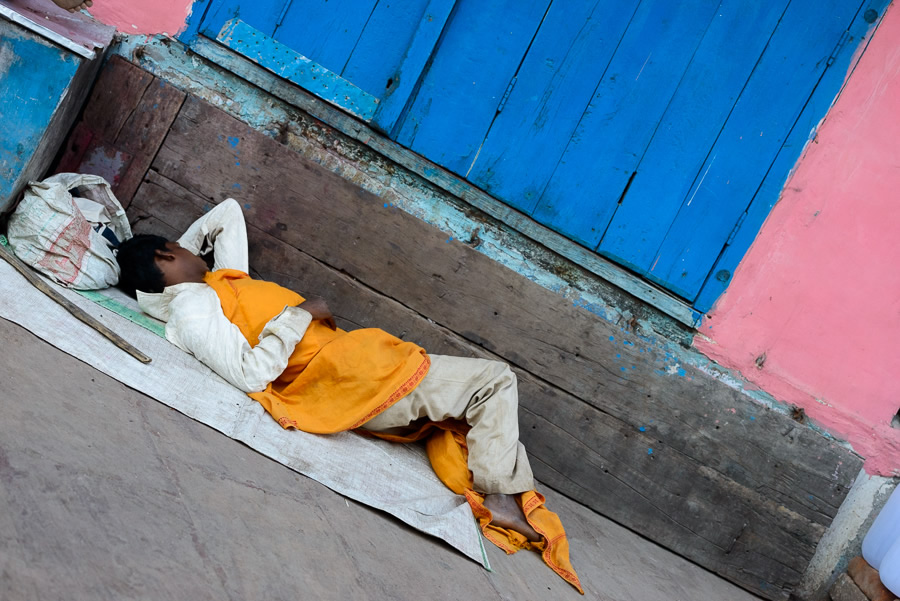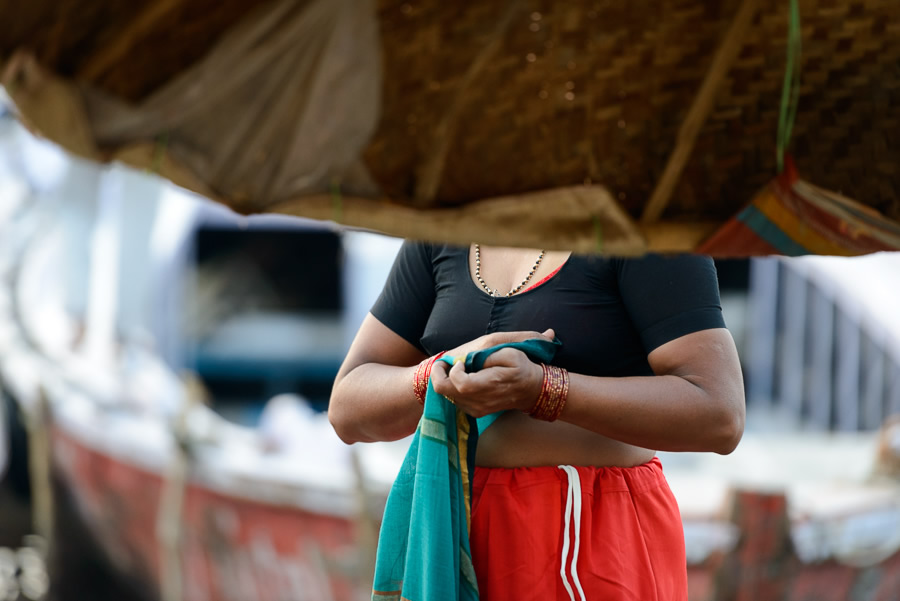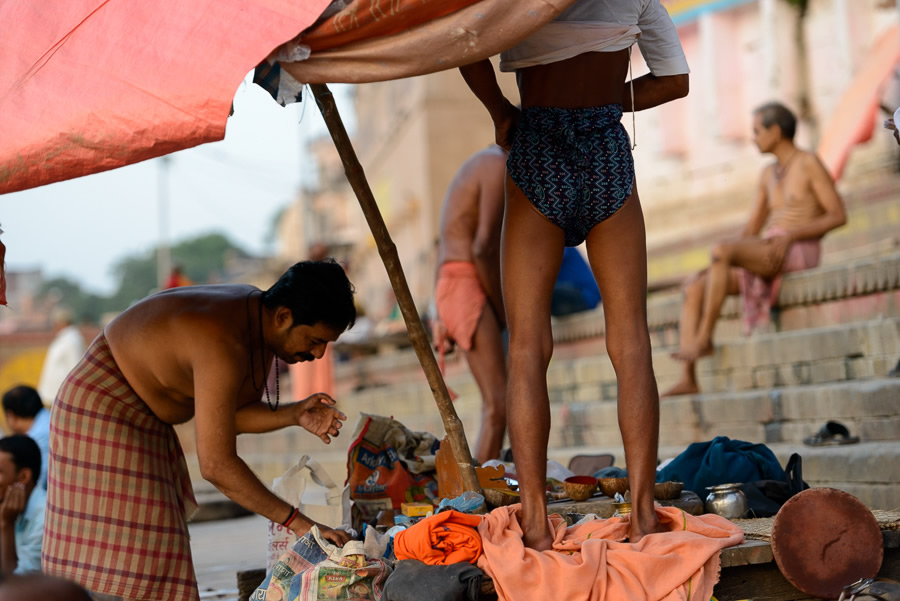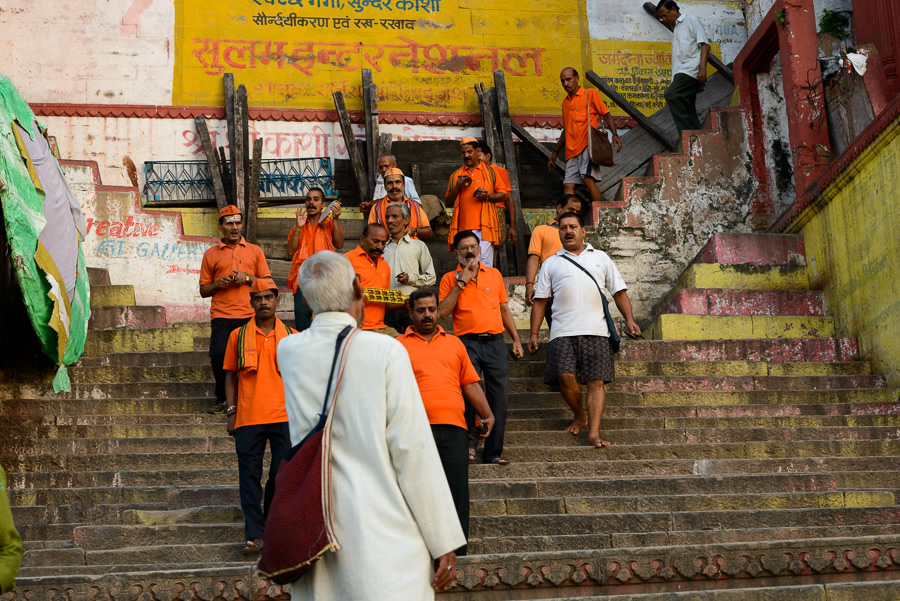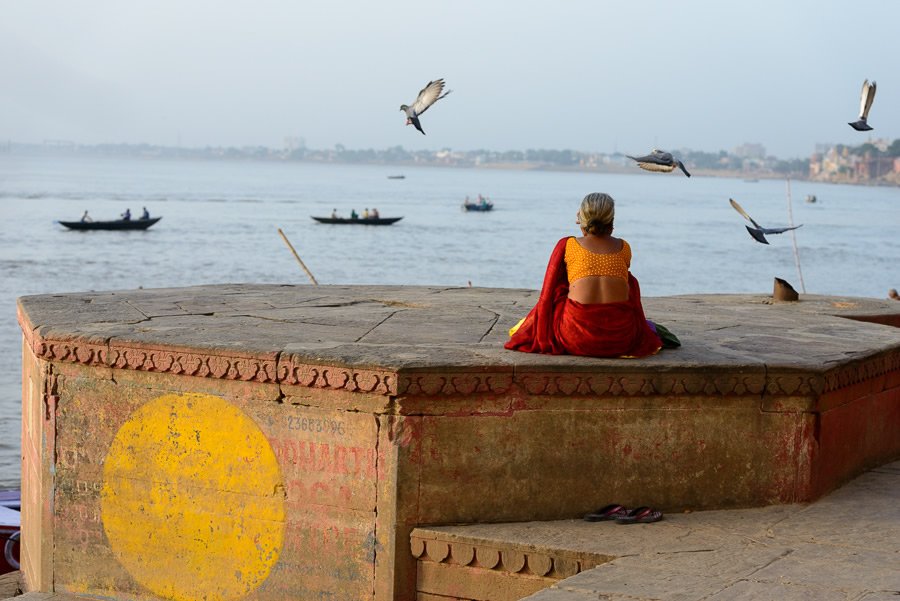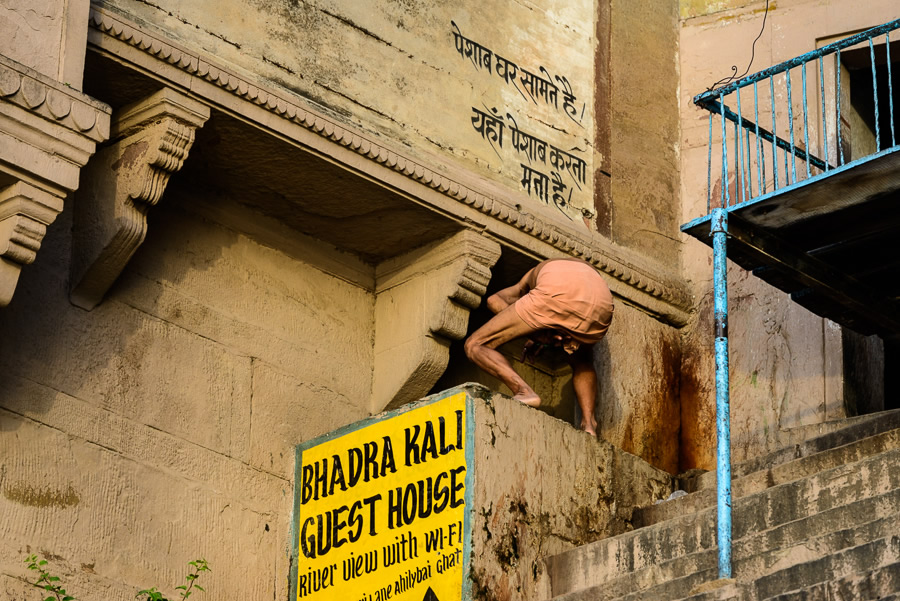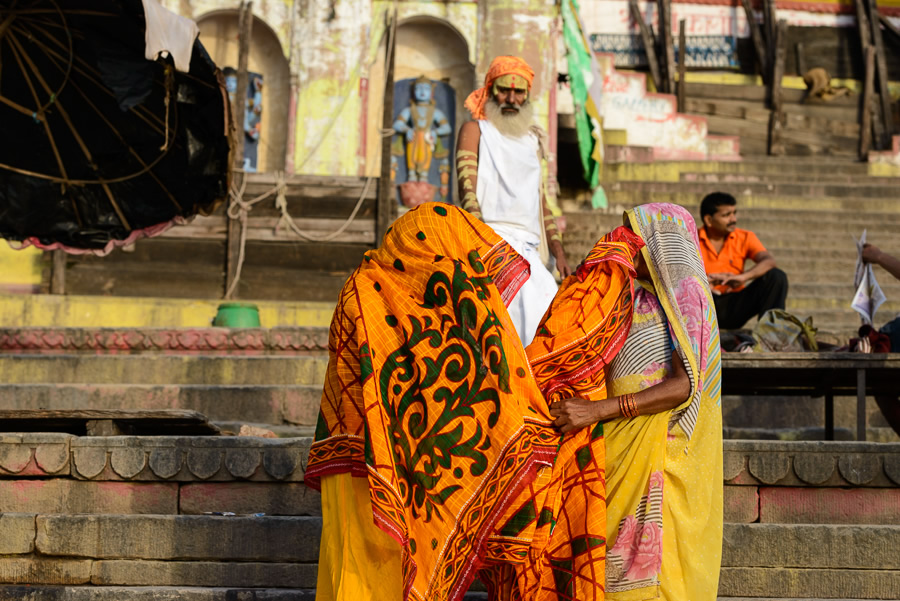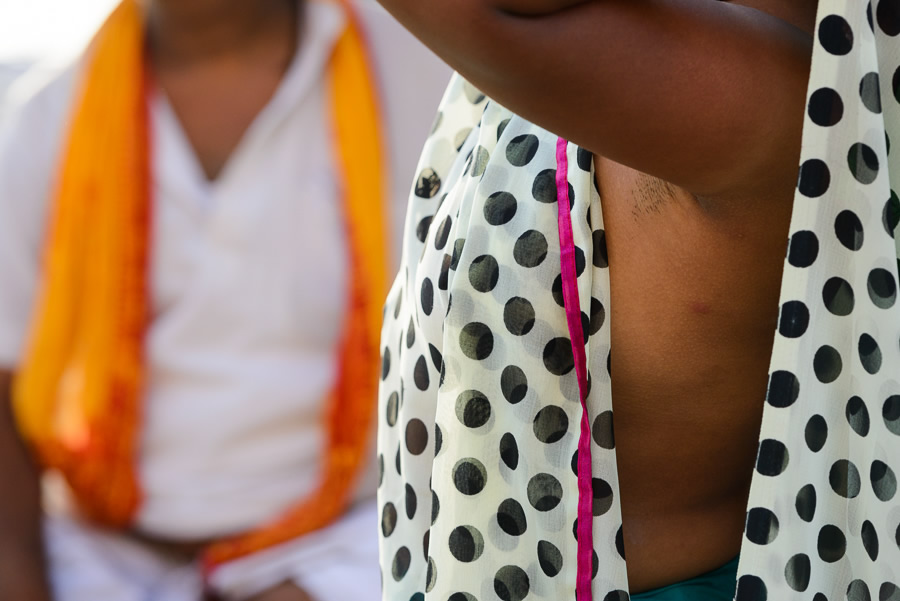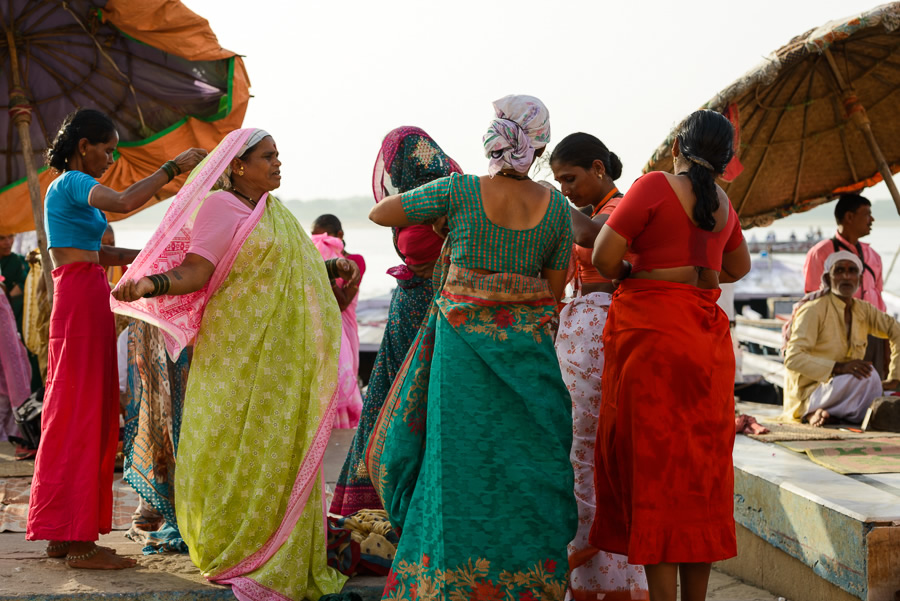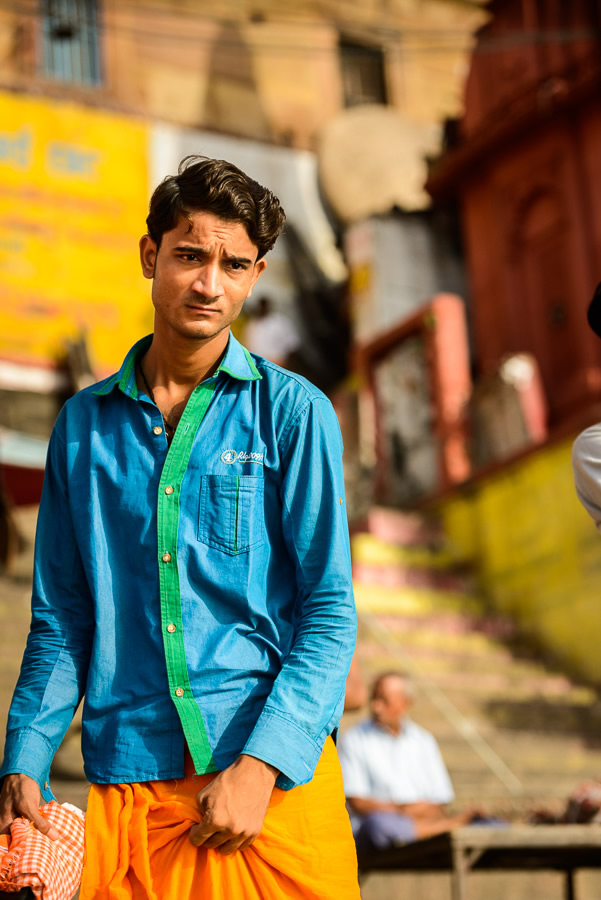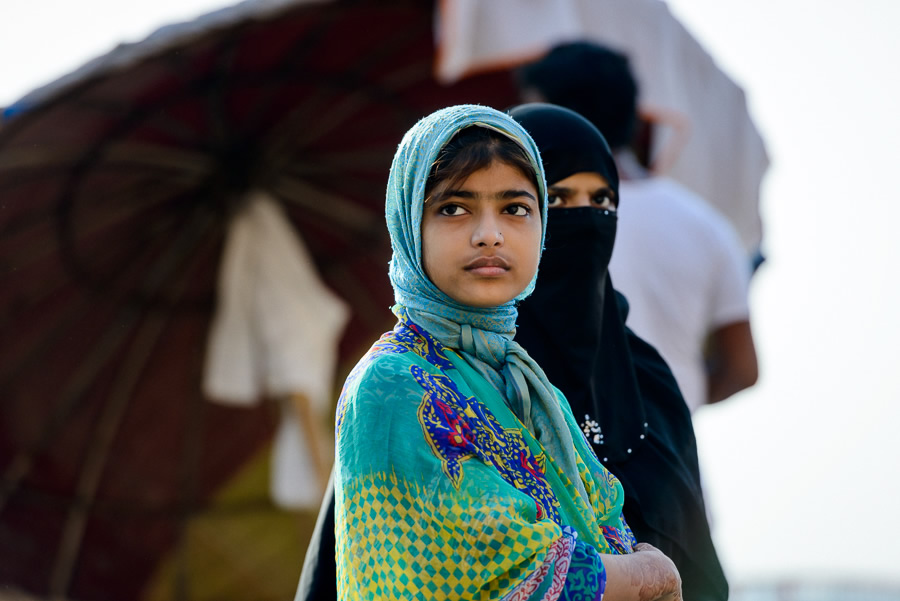 About Sudarshan Mondal
Sudarshan Mondal is an artist by heart. His photographic work can be broadly classified in people, landscapes and travel genre; but now, he is focused on short term and long term project based work. He captures stories of human experience, portraits of lands and places he travels. He has been privileged enough to work and live in cities like Kolkata (he call it home), London, Dallas, and New York City, and acquainted with many people of different cultures and nationalities. He currently lives is Kolkata.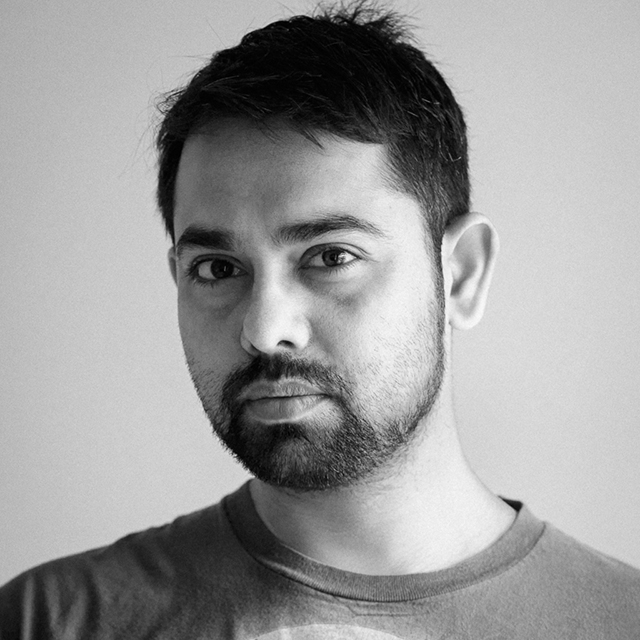 He was born and grew up in a remote village of West Bengal, and then he graduated in electrical engineering from a reputed college in Kolkata, worked in multinational software firms, and still he works. And at the same time, he is fortunate to be able to spend a good extent of time on my personal photo projects, traveling, and collaborating with fellow photographers.
From his early days of learning basic camera technicalities, color theories and management, processing raw files in Photoshop or in Lightroom, to trips photographing fashion in Miami, chasing for fall colors in New Hampshire, driving in the mountain roads of Smoky or Yellowstone, a moped odyssey through Puerto Rico or a photo festival in New York city, his pursuit of new experiences compelled him to continually evolve his thought process, while reminding him the importance of carrying a camera with humor, compassion and curiosity.
You can find Sudarshan Mondal on the web:
Copyrights:
All the pictures in this post are copyrighted Sudarshan Mondal. Their reproduction, even in part, is forbidden without the explicit approval of the rightful owners.