Gabriele Galimberti, an Italian photographer, was inspired by his grandmother's love and care when she prepared his favorite dish before he left on his journey around the world. This sparked an idea to seek out grandmothers from around the globe and document their signature dishes in a stunning photography series. Over the course of his travels, Gabriele met with about 100 grandmothers in sixty countries, learned their best recipes, and captured their portraits alongside their delicious dishes.
The resulting book, "In Her Kitchen," published in 2014, is a tribute to grandmothers and their love for cooking. The series celebrates the international language of food and family, showcasing the unique cultural traditions and flavors that grandmothers bring to their cooking. Each portrait in the book is accompanied by an easy-to-follow recipe and an image of the final dish, illustrating the care and pride that grandmothers put into their cooking. "In Her Kitchen" is a beautiful testament to the power of food to bring people together, and the love that grandmothers infuse into every meal.
Scroll down and inspire yourself. Check Gabriele's Website for more amazing work and information.
You can find Gabriele Galimberti on the Web :
#1 Bisrat, 60, Ethiopia: Enjera With Curry And Vegetables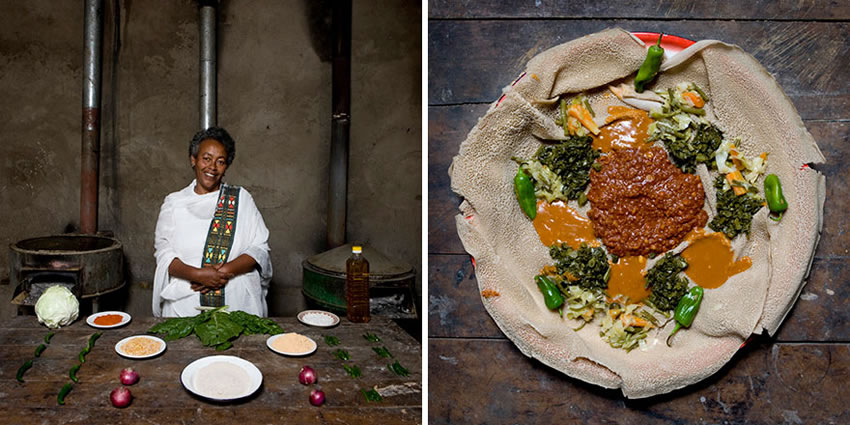 #2 Marisa, 80, Italy: Swiss Chard And Ricotta Ravioli With Meat Sauce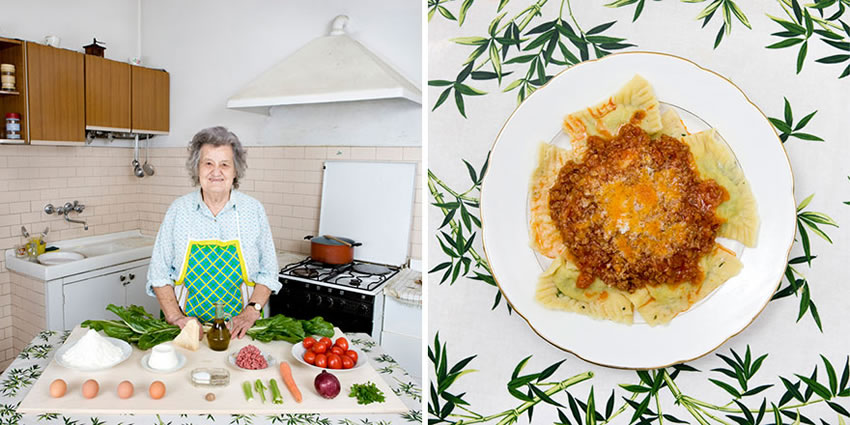 #3 Pan Guang, 62, China: Hui Guo Rou (Twice-Cooked Pork With Vegetables)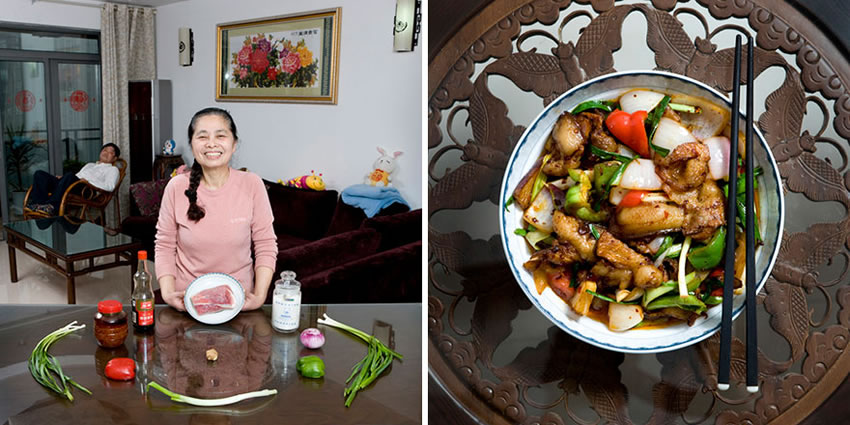 #4 Grace, 82, India: Chicken Vindaloo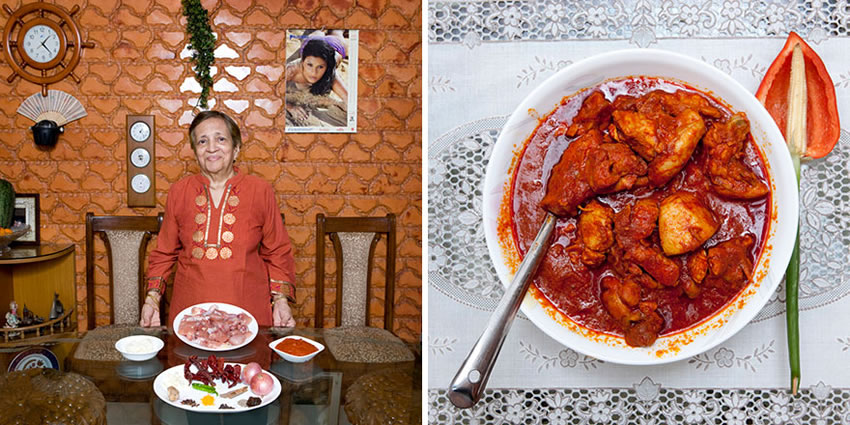 #5 Ayten, 76, Turkey: Karniyarik (Stuffed Aubergines With Meat And Vegetables)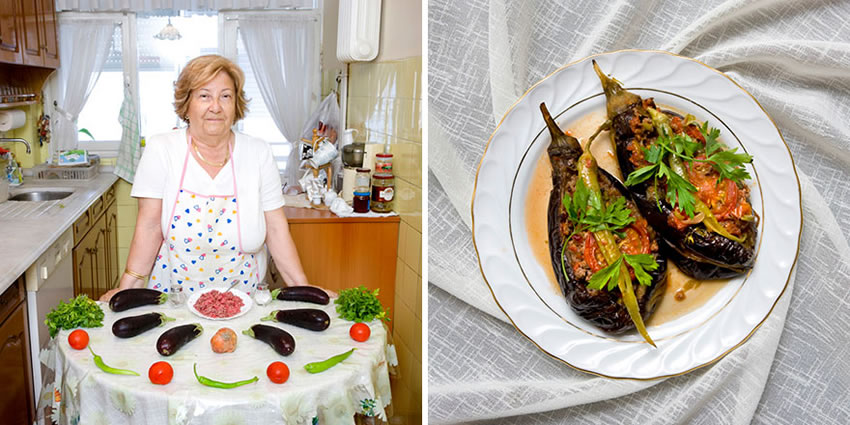 #6 Julia, 71, Bolivia: Queso Humacha (Vegetables And Fresh Cheese Soup)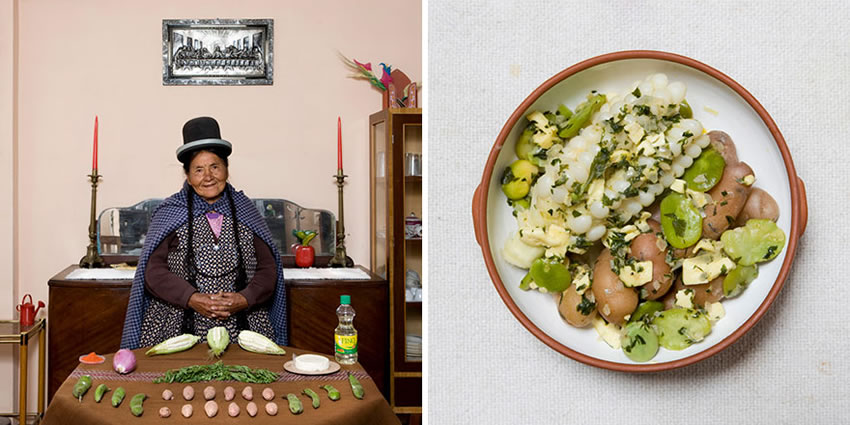 #7 Miraji, 56, Zanzibar: Wali, Mchuzina Mbogamboga (Rice, Fish And Vegetables In Green Mango Sauce)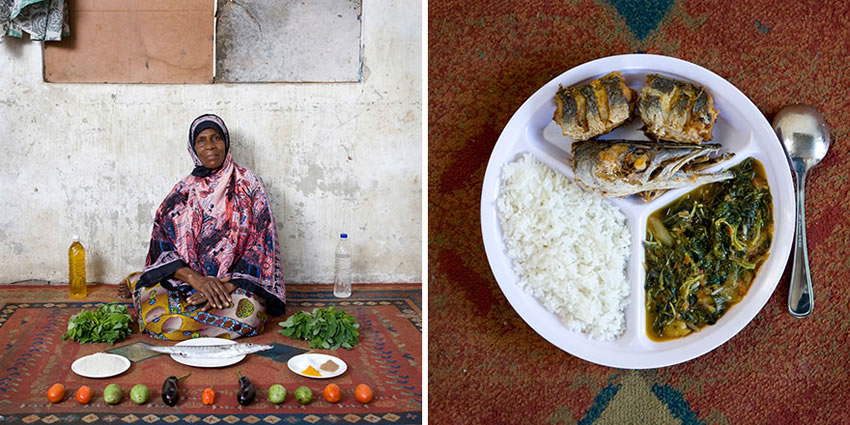 #8 Natalie, 60, Georgia: Khinkali (Pork And Beef Dumplings)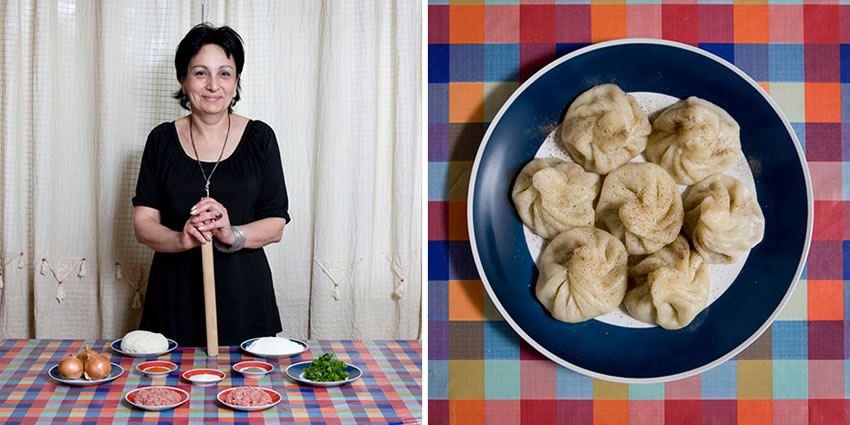 #9 Jenya, 58, Armenia: Tolma (Roll Of Beef And Rice Wrapped Into Grape Leaves)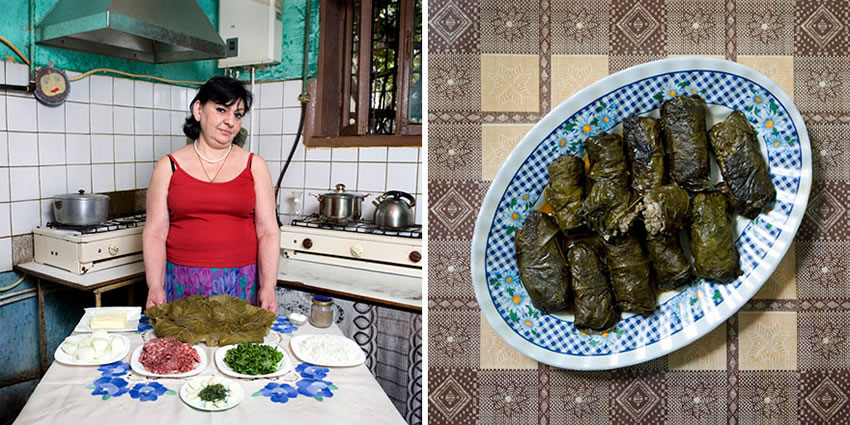 #10 Serette, 63, Haiti: Lambi In Creole Sauce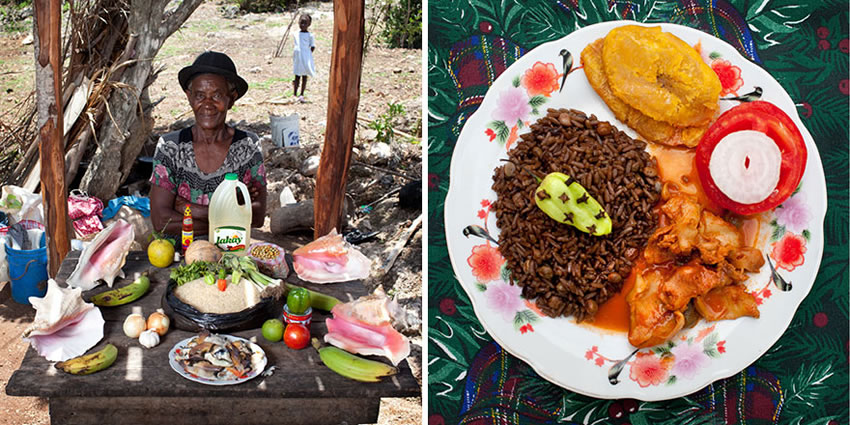 #11 Normita, 65, Kenya: Mboga And Orgali (White Corn Polenta With Vegetables And Goat)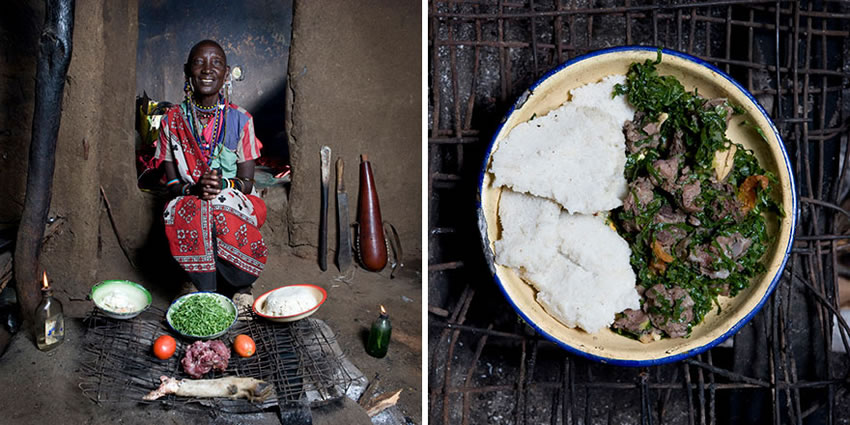 #12 Cathy, 64, Canada: Bison Under The Midnight Sun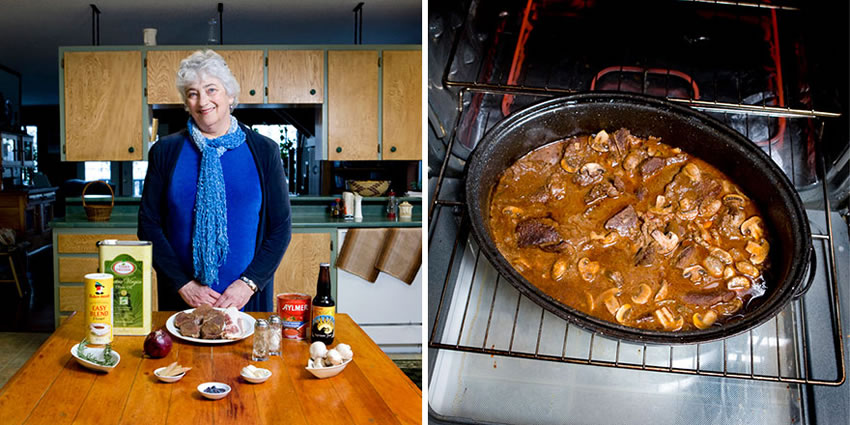 #13 Flatar, 52, Zimbabwe: Sadza (White Maize Flour And Pumpkin Leaves Cooked In Peanut Butter)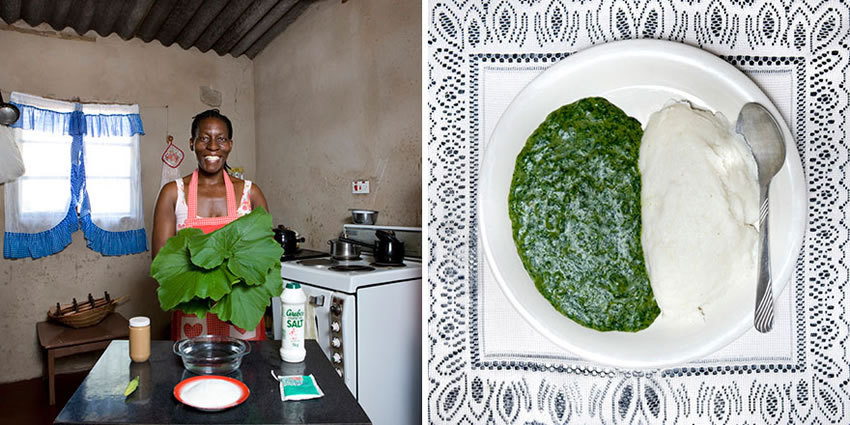 #14 Isolina, 83, Argentina: Asado Criollo (Mixed Meats Barbecue)
#15 Regina, 53, Malawi: Finkubala (Caterpillar In Tomato Sauce)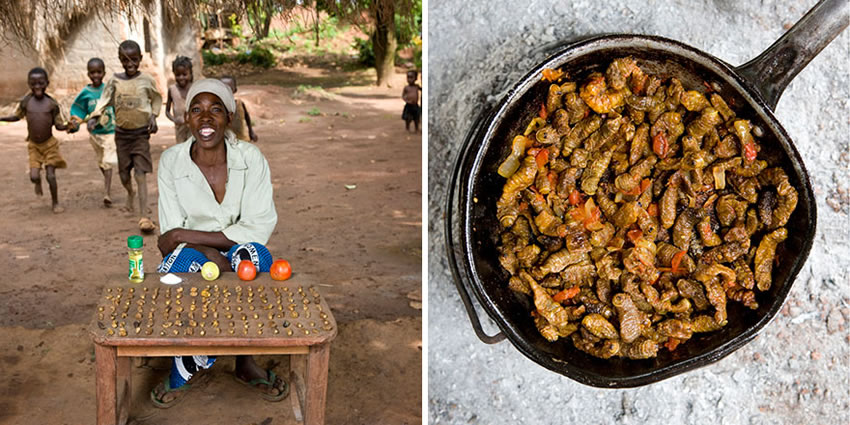 #16 Fatma, 58, Morocco: Bat Bot (Berber Bread Baked In A Pan)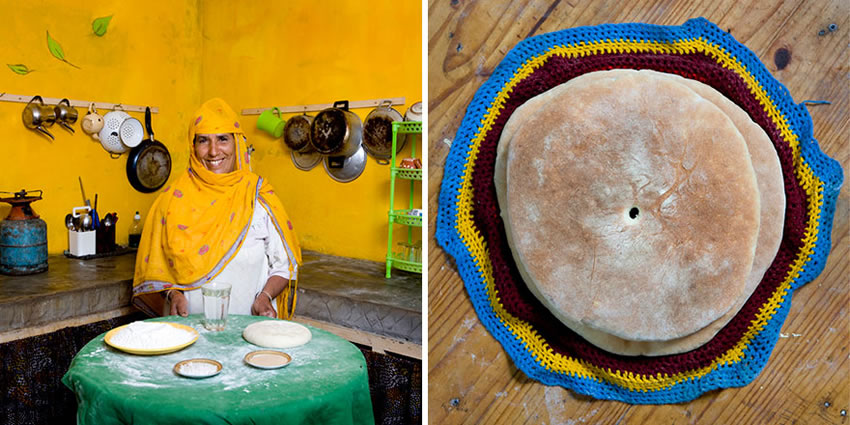 #17 Fifi, 62, Egypt: Kuoshry (Pasta, Rice And Legumes Pie)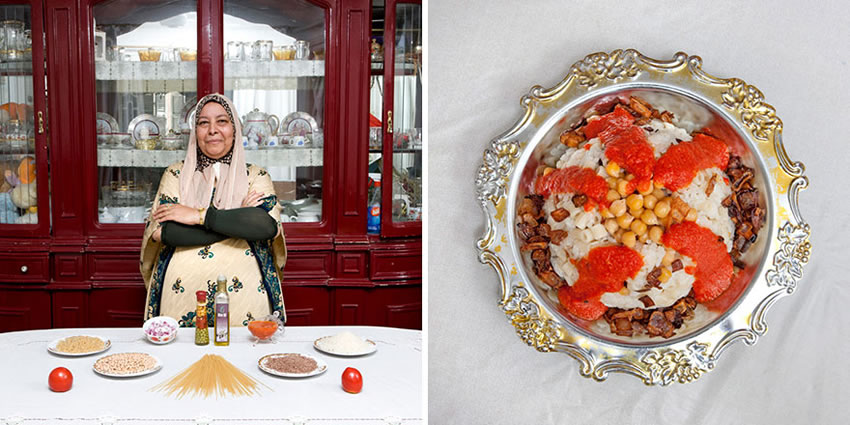 #18 Inara, 68, Latvia: Siļķe Krējumā (Herring With Potatoes And Cottage Cheese)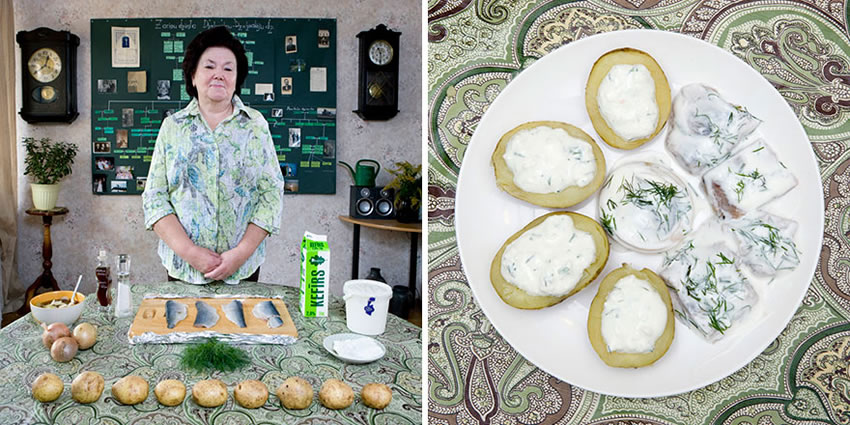 #19 Brigitta, 70, Sweden: Inkokt Lax (Poached Cold Salmon And Vegetables)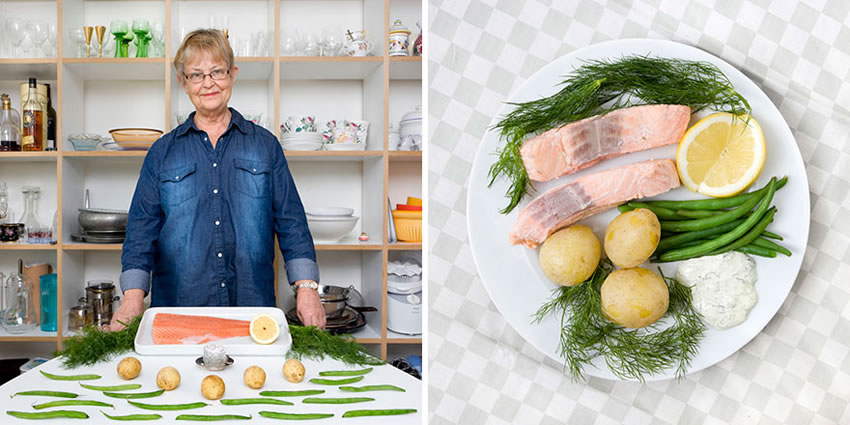 #20 Boonlom, 69, Thailand: Kai Yat Sai (Stuffed Omelette)
#21 Valgerður, 63, Iceland: Kjotsùpa (Lamb And Vegetables Soup)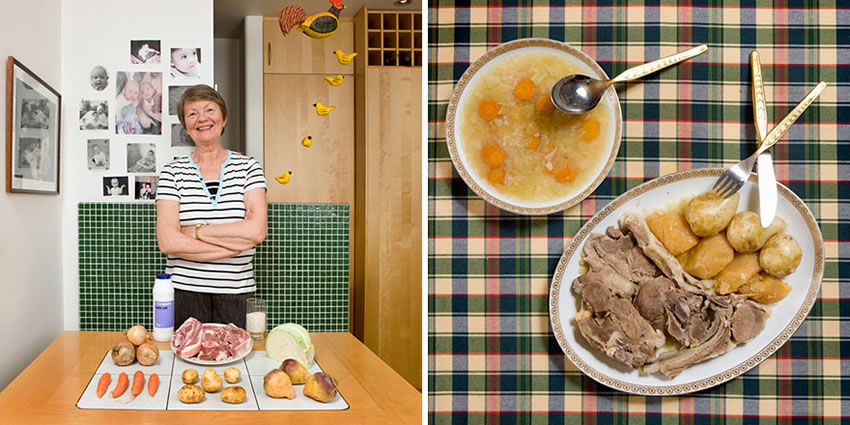 #22 Wadad, 66, Lebanon: Mjadara (Rice And Lentils Cream)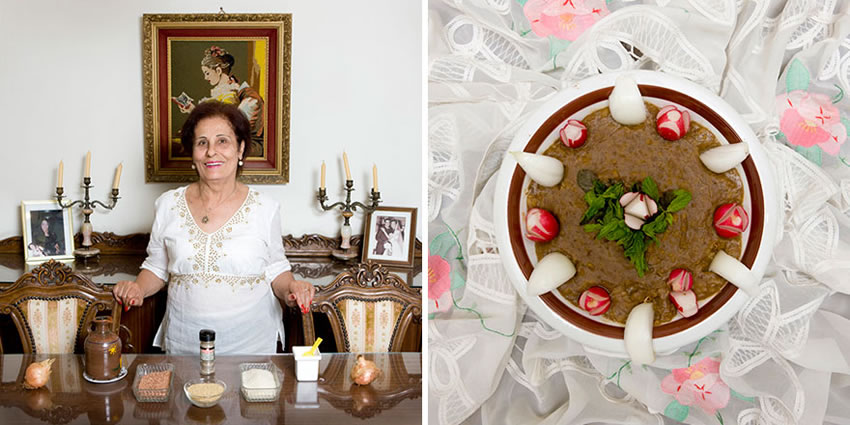 #23 Synnove, 77, Norway: Kjottsuppe (Icelandic Bull Meat And Vegetables Soup)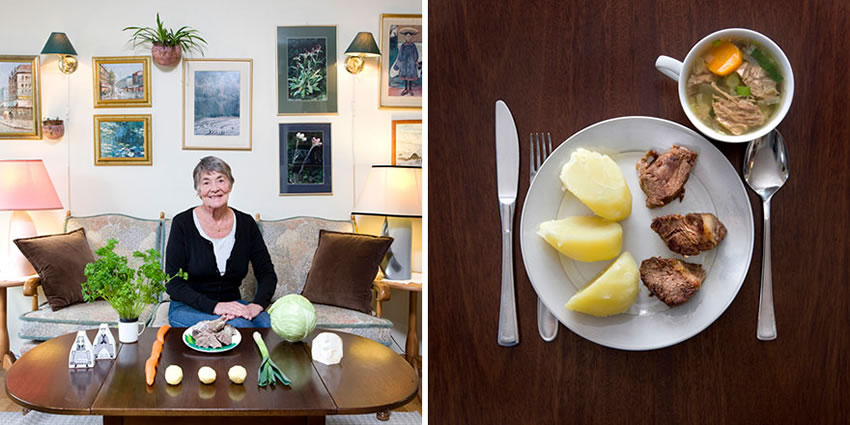 #24 Maria, 53, Cayman Islands: Honduran Iguana With Rice And Beans
#25 Carmina, 73, Spain: Asadura De Cordero Lecca Con Arroz (Milk-Fed Lamb Offal With Rice)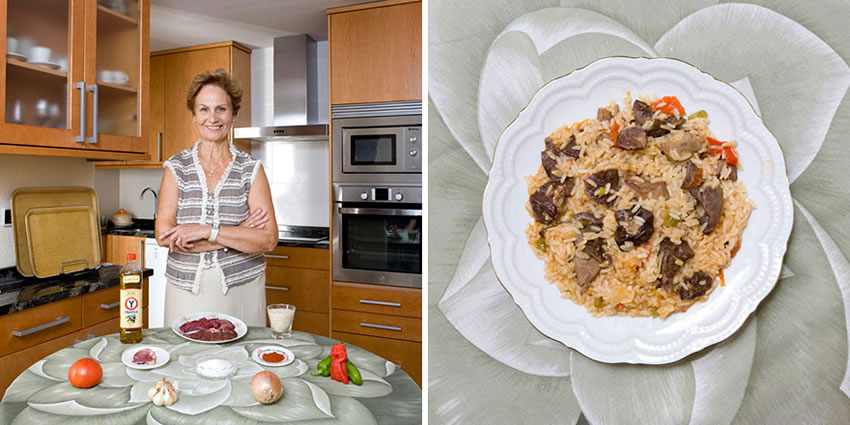 #26 Carmen, 70, Philippines: Kinunot (Shark In Coconut Soup)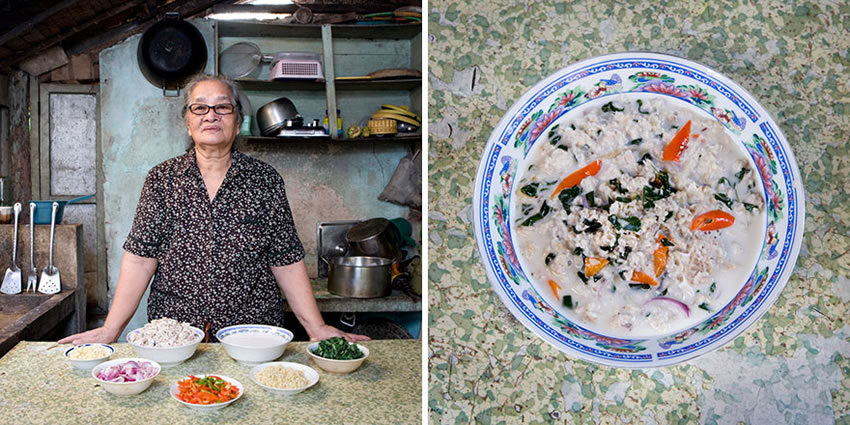 ---
Related Articles: