"There is a door to our heart,
And a window to our soul.
So many beautiful sights,
Have been seen out that window,
And so many places,
That door leads to.
Gaze out that window,
And open the door
And it will give you everything."
A house is a building, a family makes it a Home.The house seperates the Home from the society and DOORS n WINDOWS in the house serve as the channel of communication between the two. How transparent or opaque these doors n windows are , varies from culture to culture.
Urban India seems to be struggling to strike a balance between privacy and gregariousness. Rural India on the other hand, has porous doors n windows. In rural households most of the outside is inside and most of the inside outside. The boundaries between home, neighbourhood, business and community are blurred. It is through these very doors n windows that social, cultural and financial transactions take place. People spend a lot of their time at the doors and windows, watching, chatting, playing, buying and selling or just relaxing. Outsiders have full access to the inside.
Even as a tourist carrying a camera, I have never been denied permission to shoot inside a house and have always been offered tea and snacks whether it was Old Delhi or Varansi or Jodhpur or Pahalgam. Their faith, fearlessness, affection and warmth has always surprised and overwhelmed me.
No wonder that doors and windows figure so prominently in my images. They provide glimpses into people's lives and souls. As compositional tools they help create mystery and intrigue or an element of surprise. Sometimes they simply add to the geometry of the image or provide a strong sense of direction.
Here is a collection of my images which use doors and windows as significant elements and in relation with people and their lives.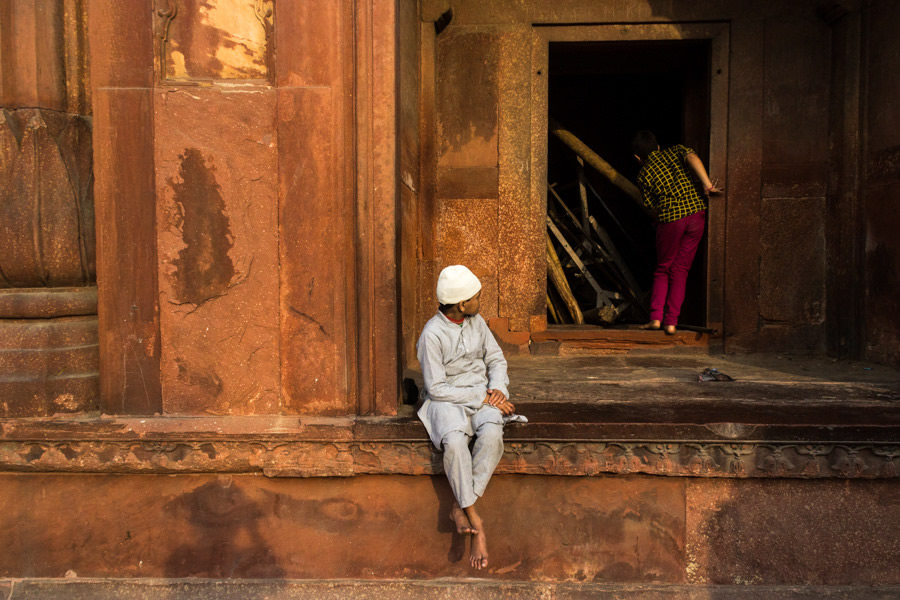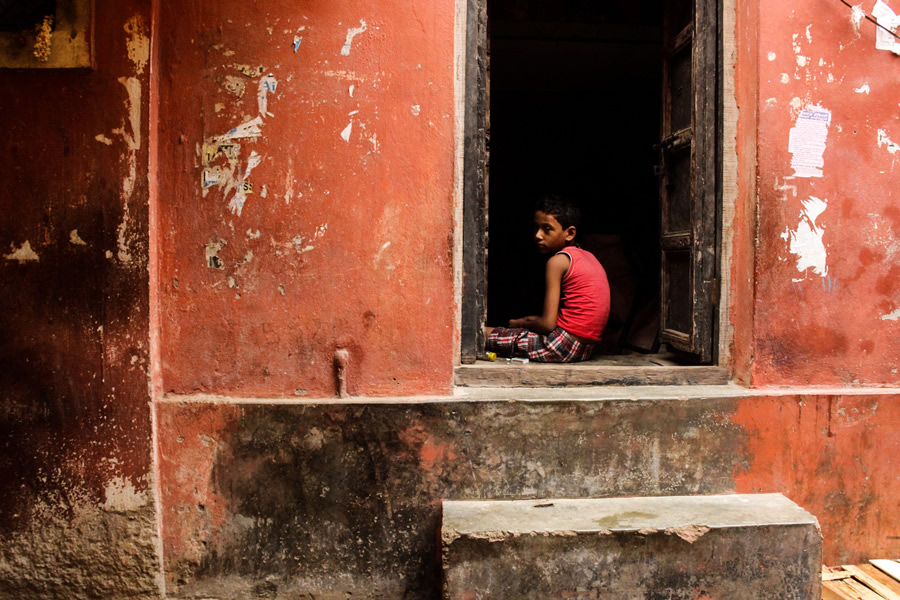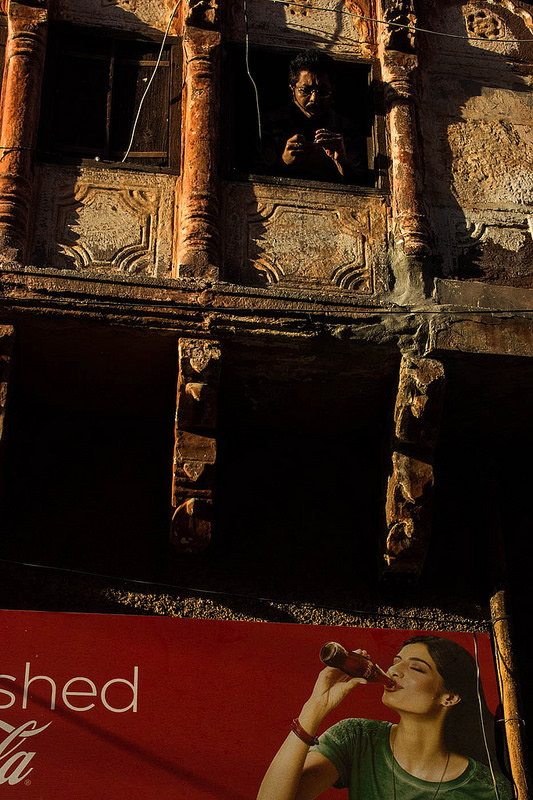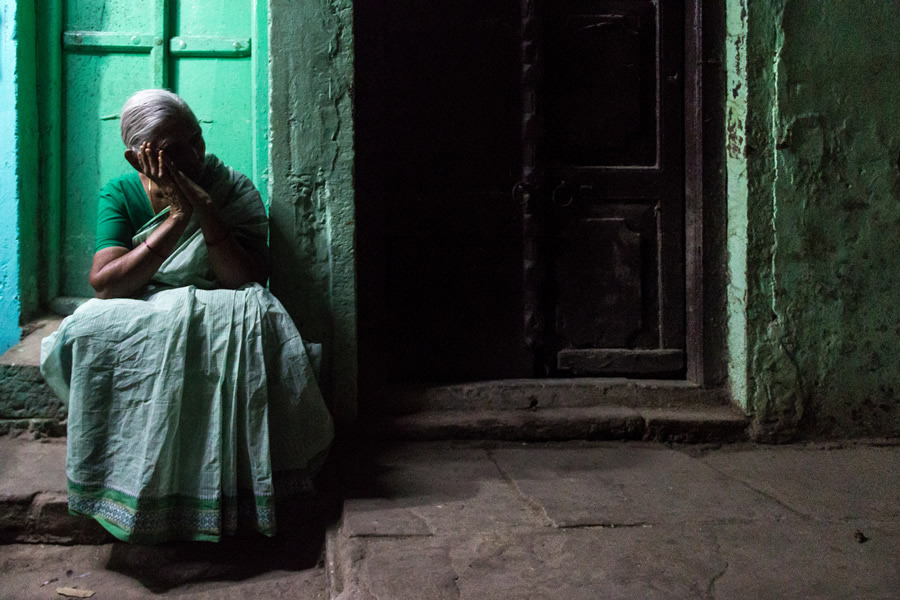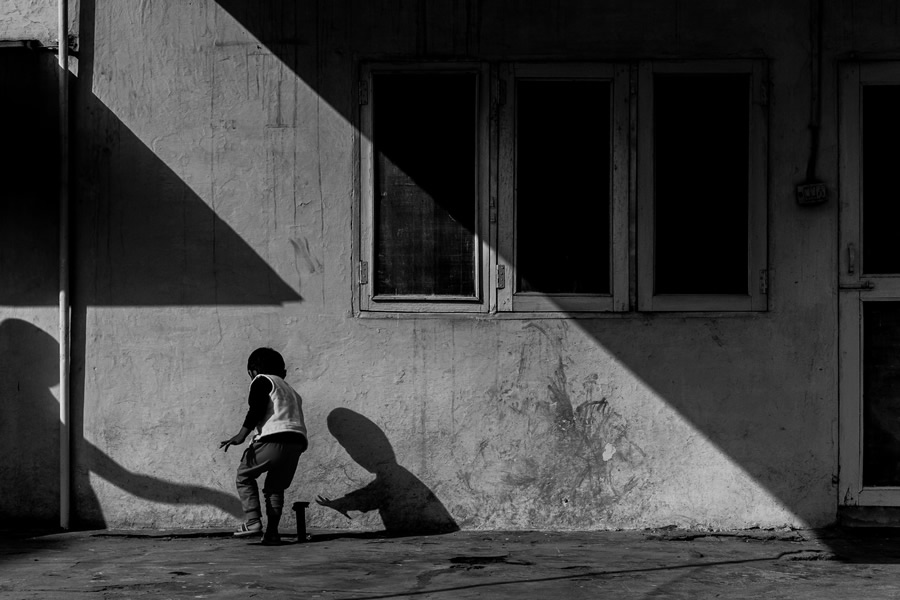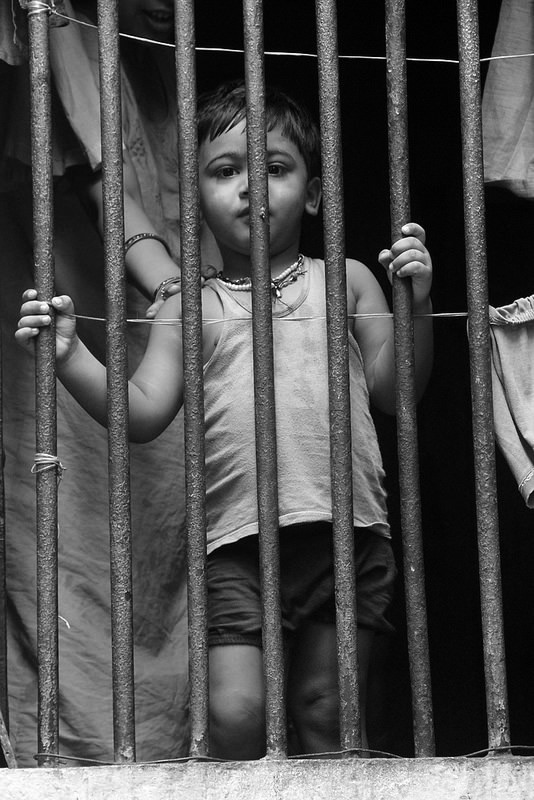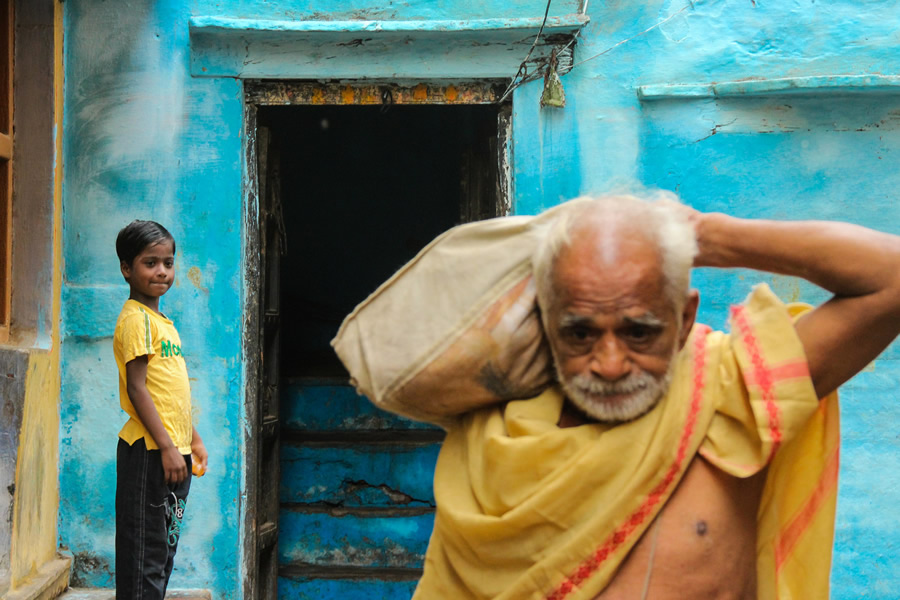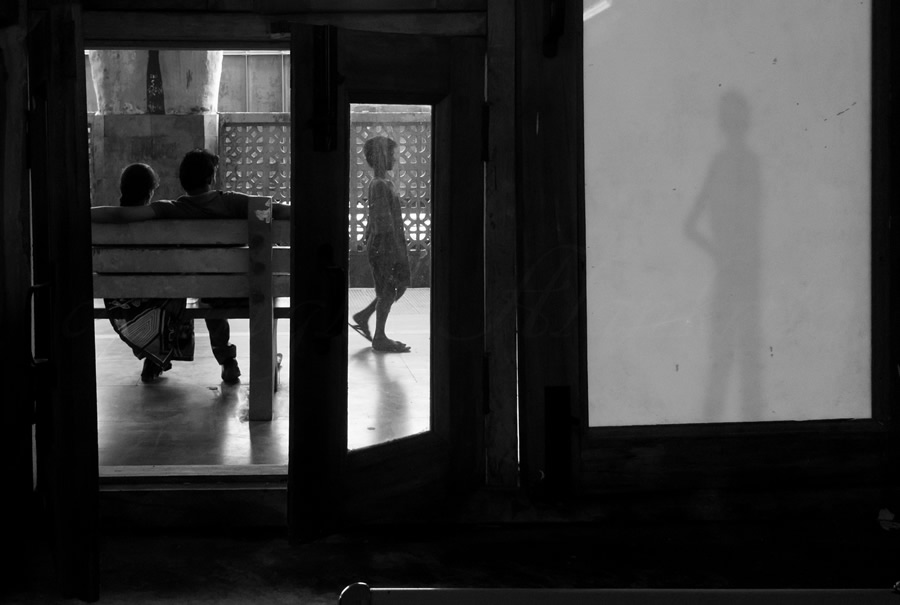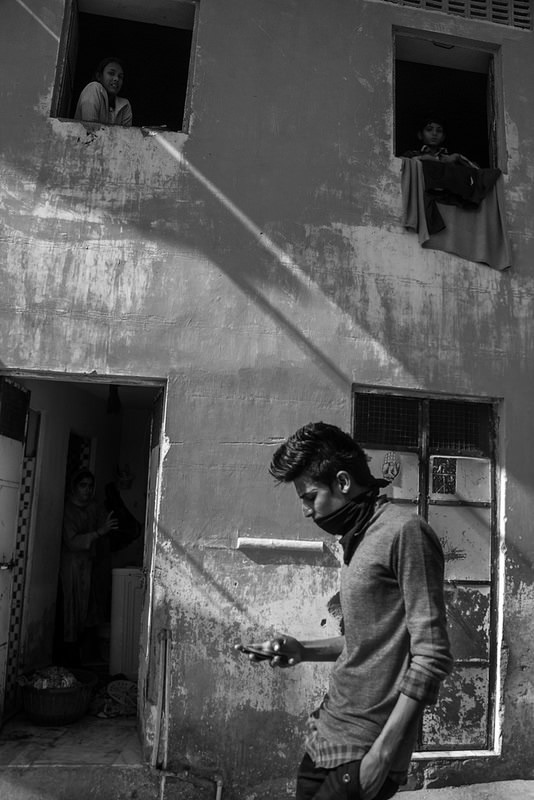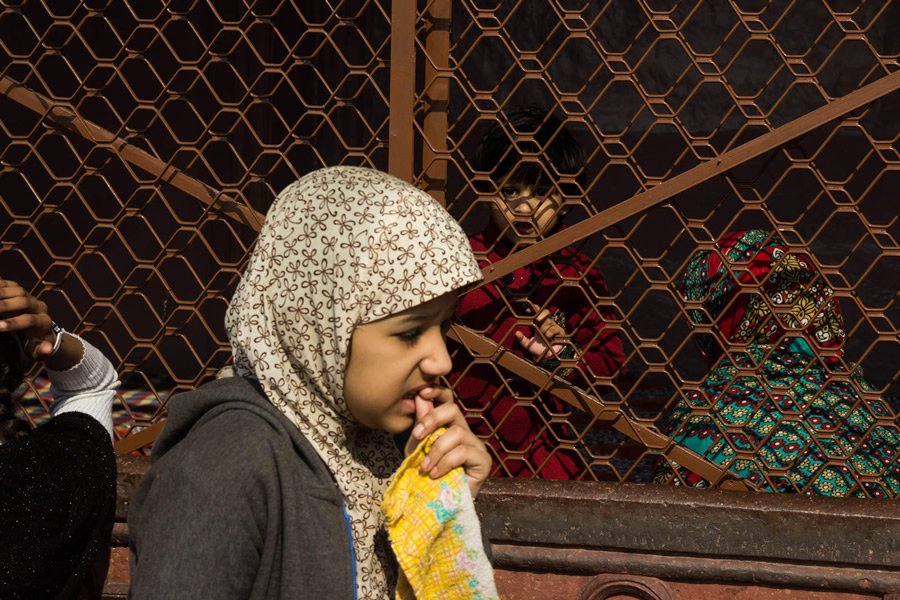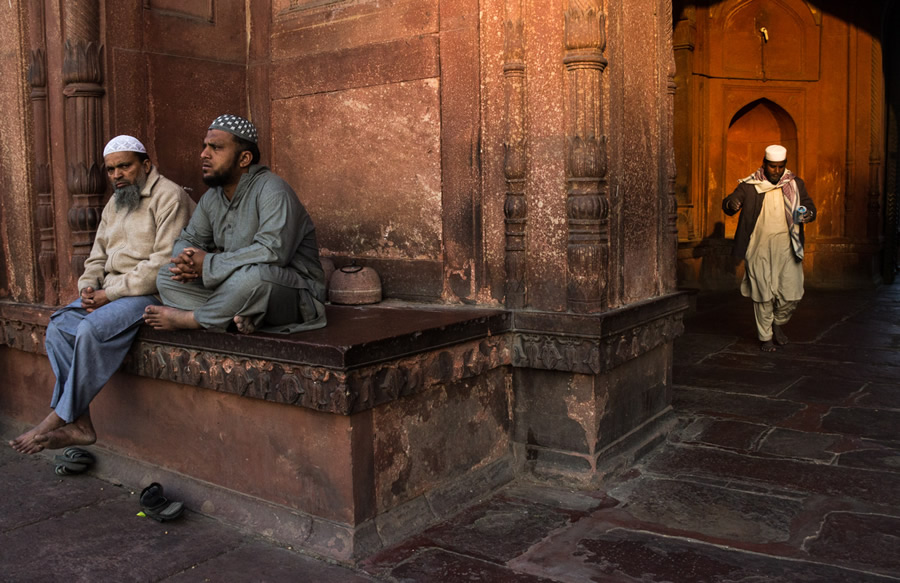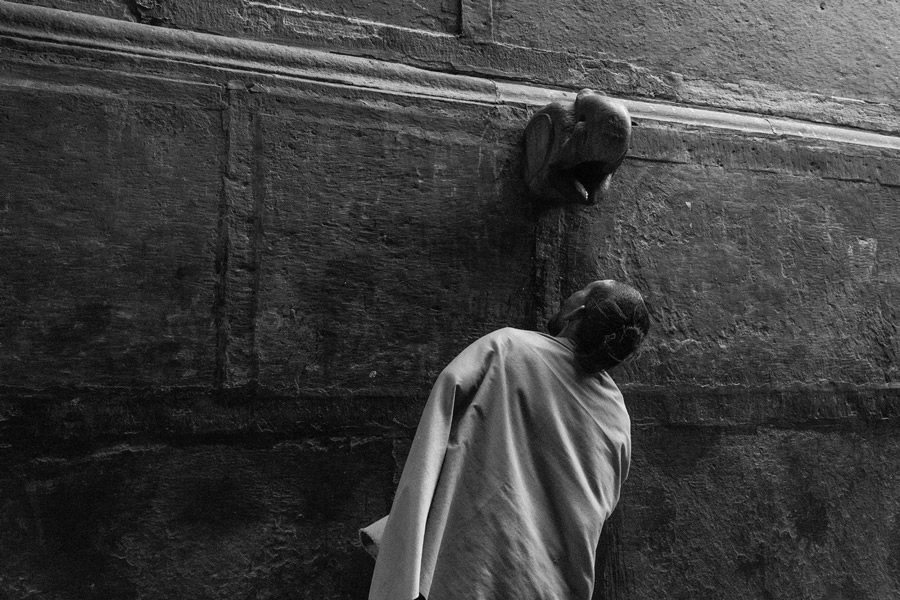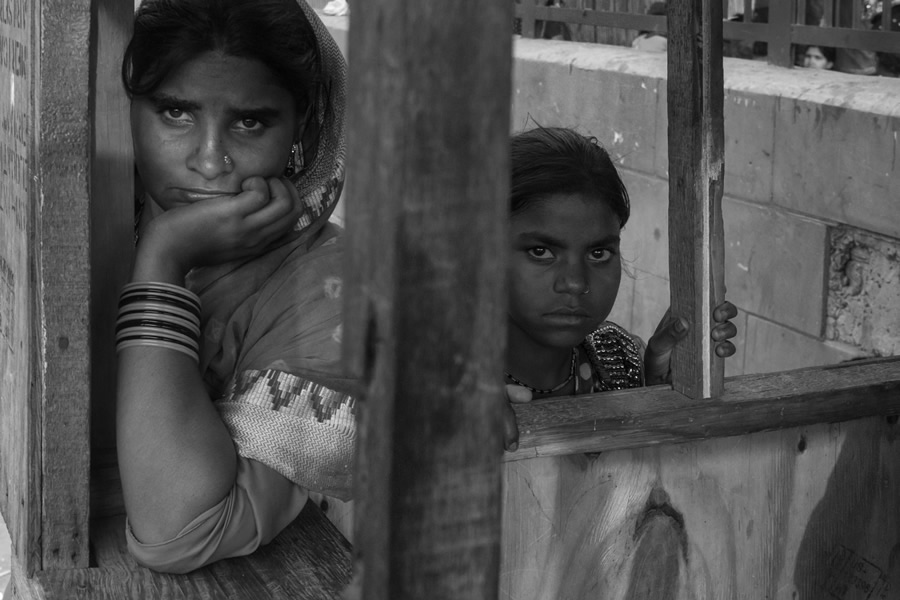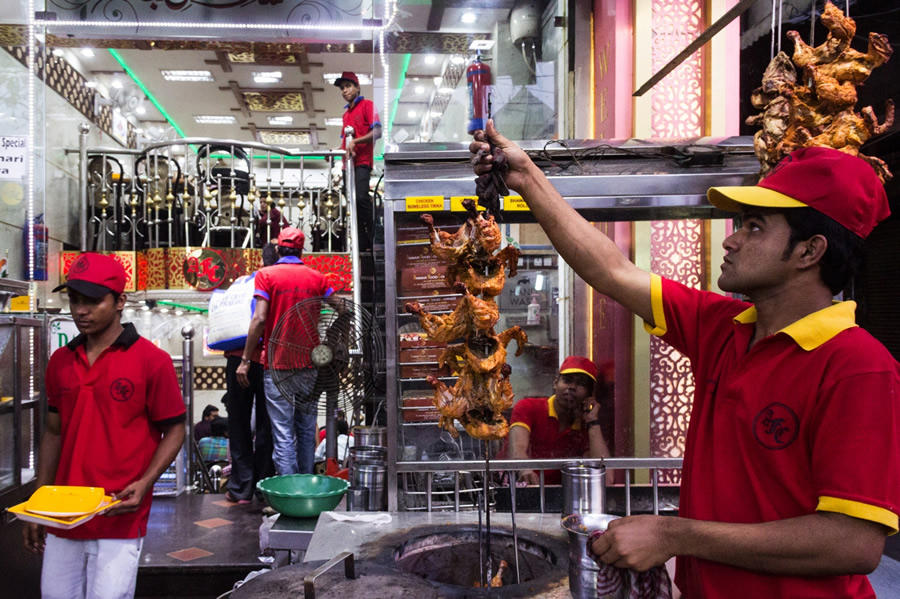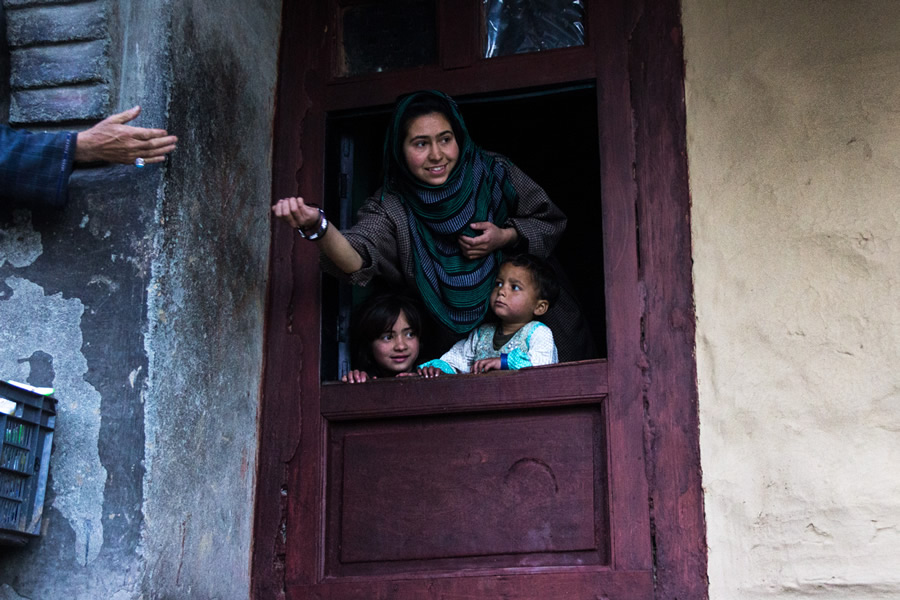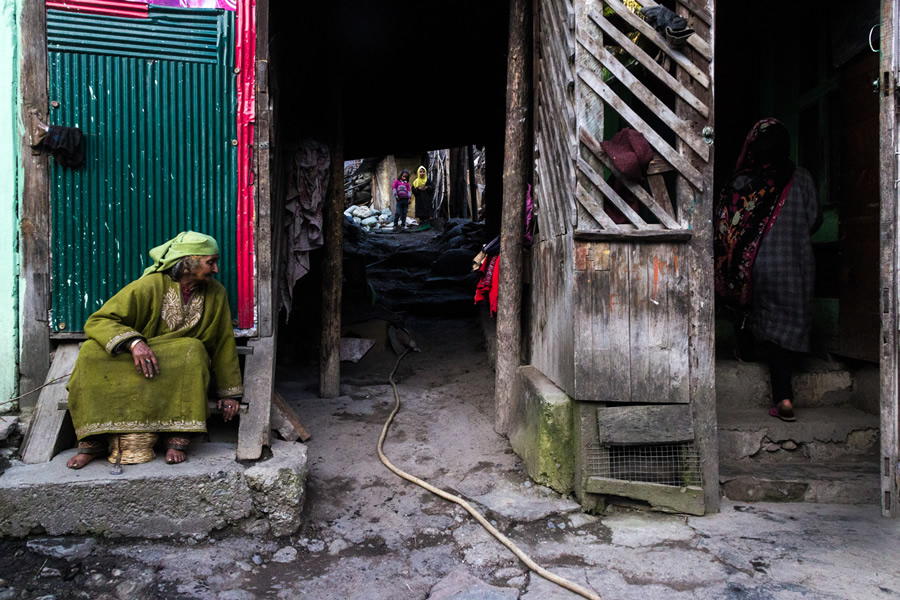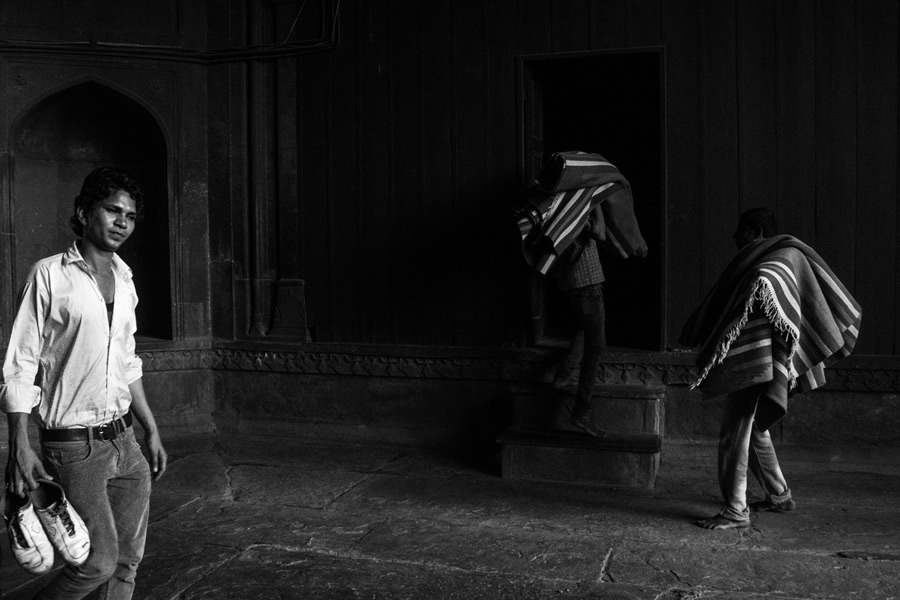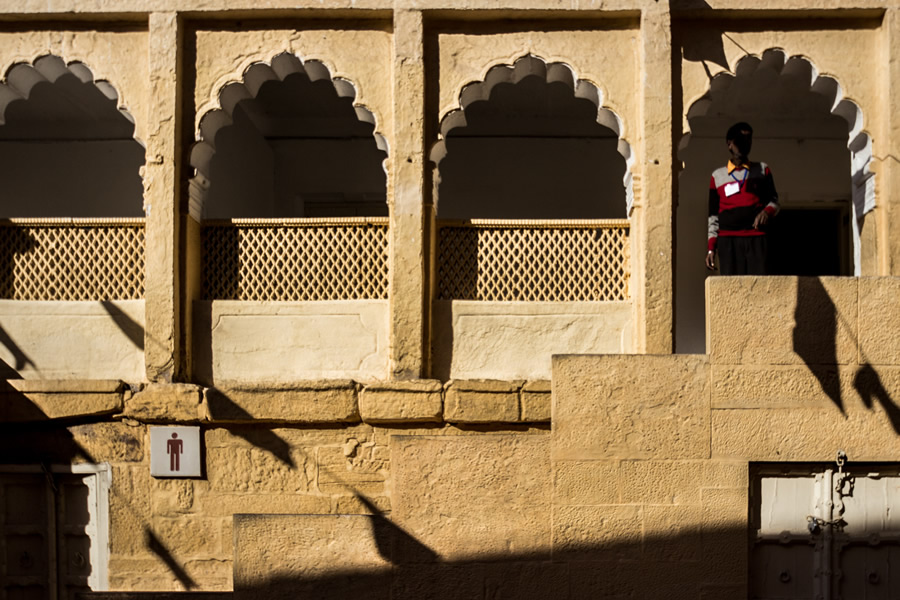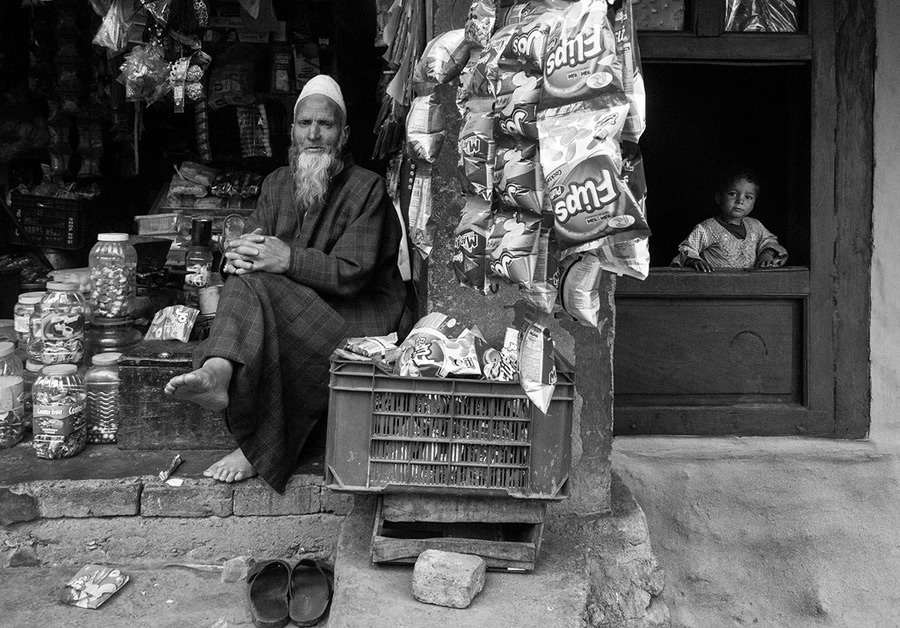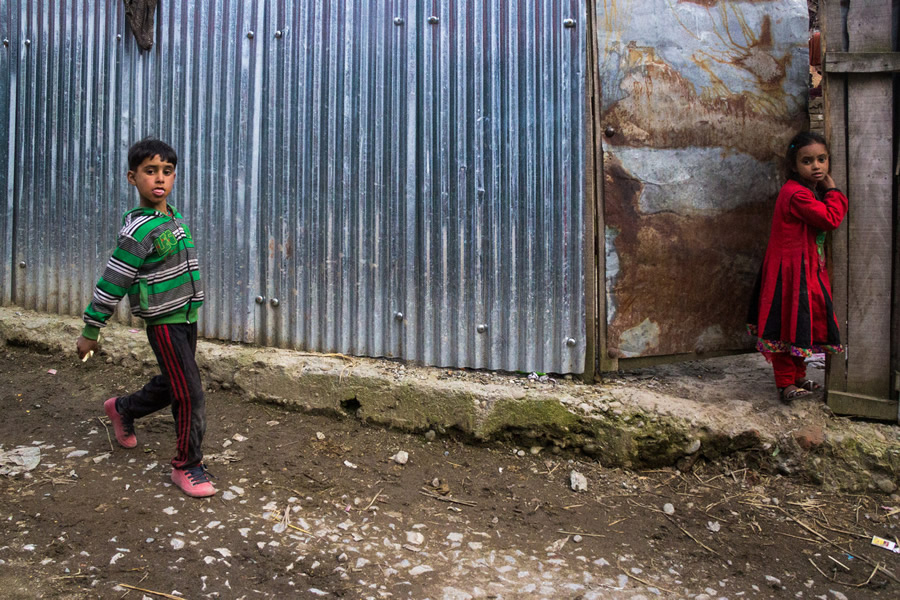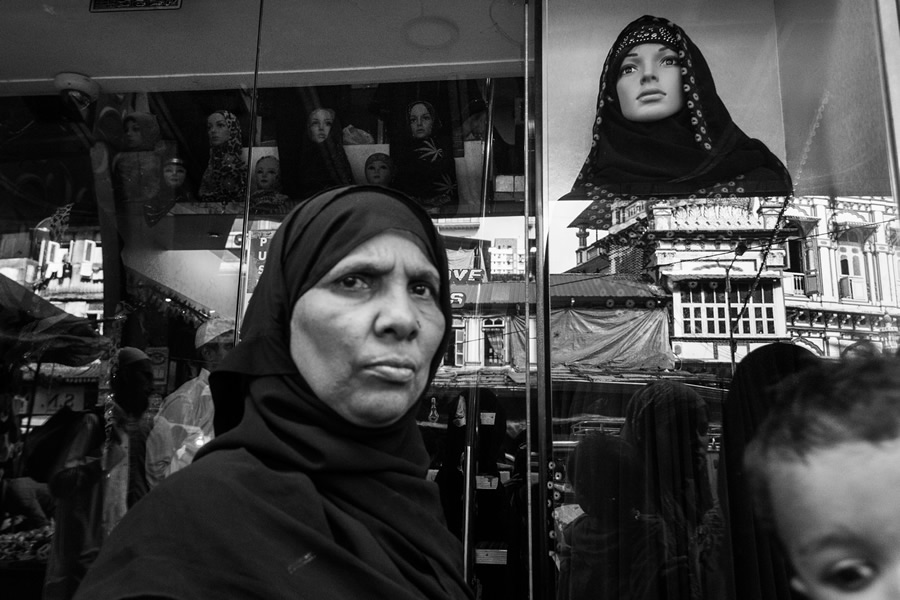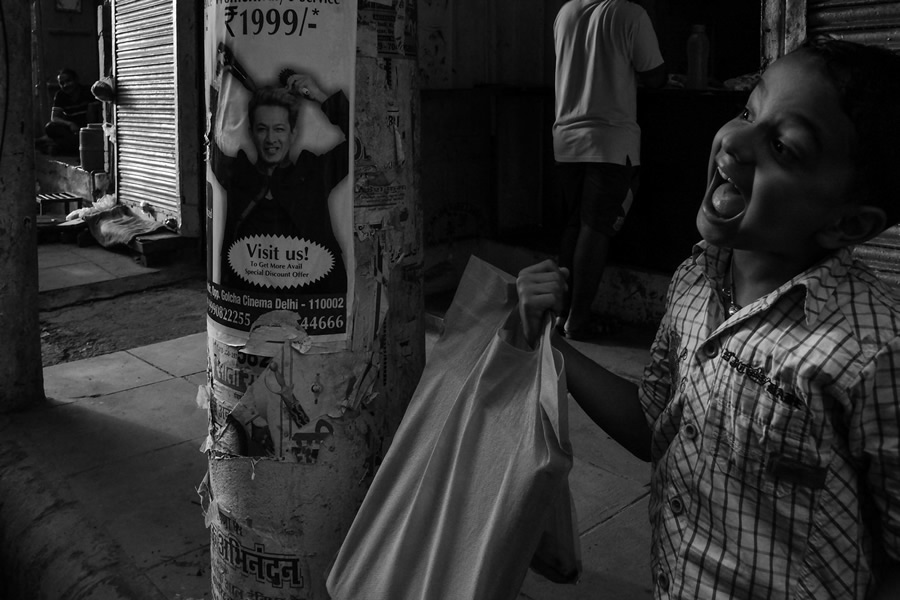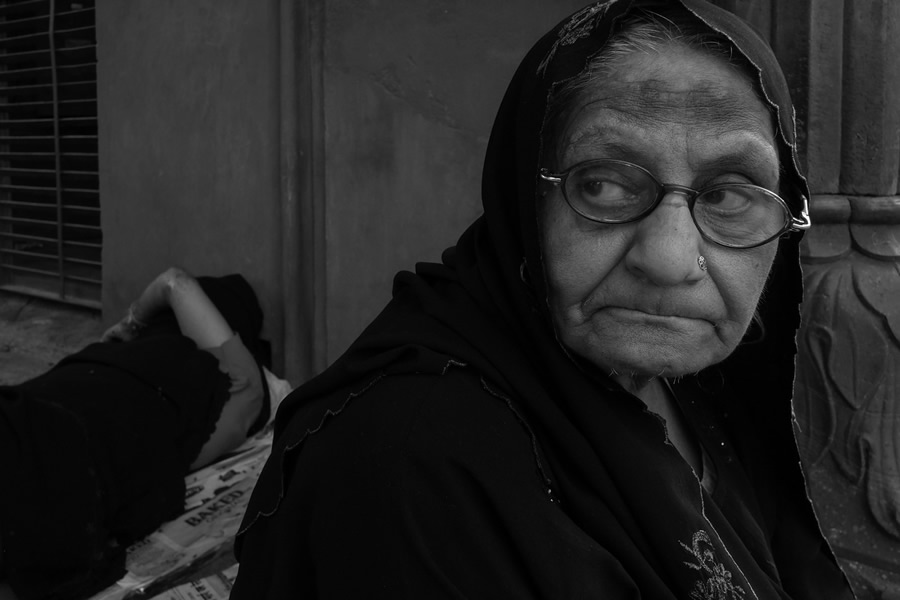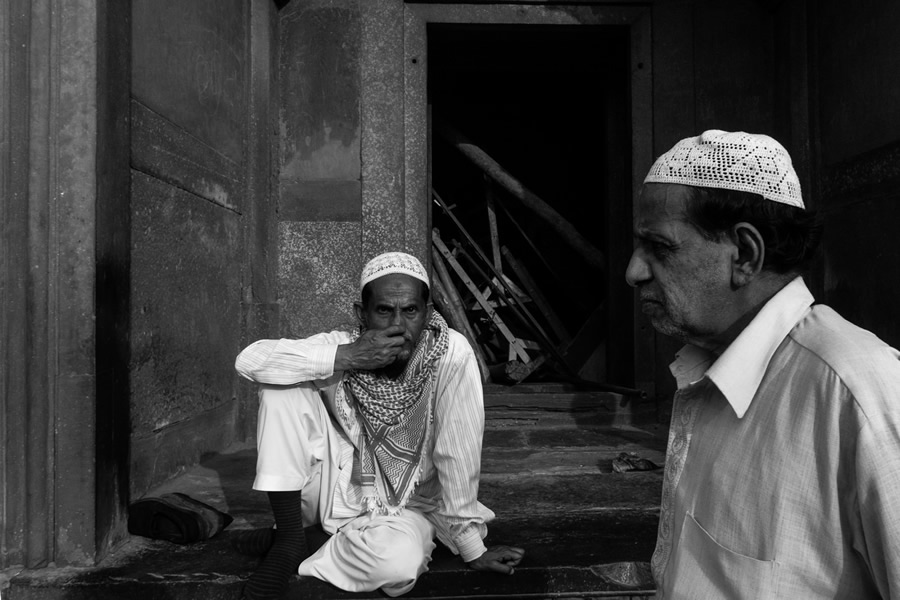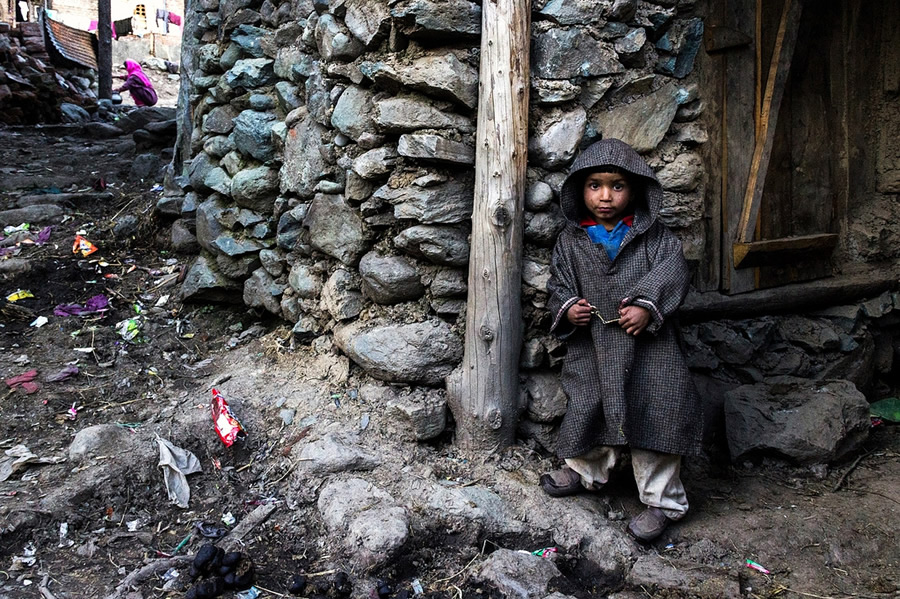 About Alankrita Singh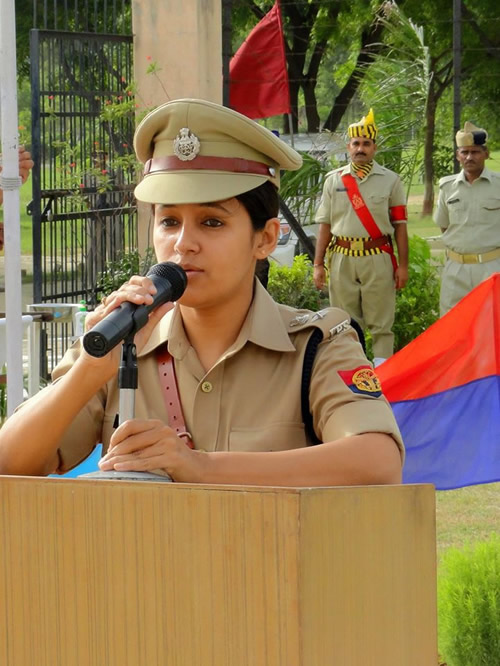 My name is Alankrita. I am a police officer by profession and a photographer by passion.
I studied mathematics in University then appeared in the top civil services exam of the country and becamee an IPS (Indian Police Service) Officer in 2008.
Past few years I have been into hardcore policing, dealing in crime and law and order, currently I m heading a batallion of armed police. I pursue photography in my free time people often ask me how do I manage time between job, family and photography. I tell them that time is about priorities my favourite quote in this context is, "Life is short. If there was ever a moment to follow your passion, to do something that matters to you, that moment is now."
I bought my first DSLR almost one year back and took to the streets only to fall in love with street photography. It shook my out of my comfort zone, it added a whole new dimension to my life and personality and it gave me a new identity, that of a photographer I made mistakes and learnt from my mistakes.
I had to struggle to overcome the inhibitions of shooting on streets. Street Photography to me is the art of seeing the unusual in the usual. It is about freezing a moment in time, with all its beauty and splendour, for eternity, thus making an ordinary moment extraordinary.
You can find Alankrita Singh on the Web :
Copyrights:
All the pictures in this post are copyrighted Alankrita Singh. Their reproduction, even in part, is forbidden without the explicit approval of the rightful owners.