A bridge is inherently symbolic of communication and union. It connects one previously isolated place to another and allows people to come together. But when it is connected with lives then it can be called life-giver.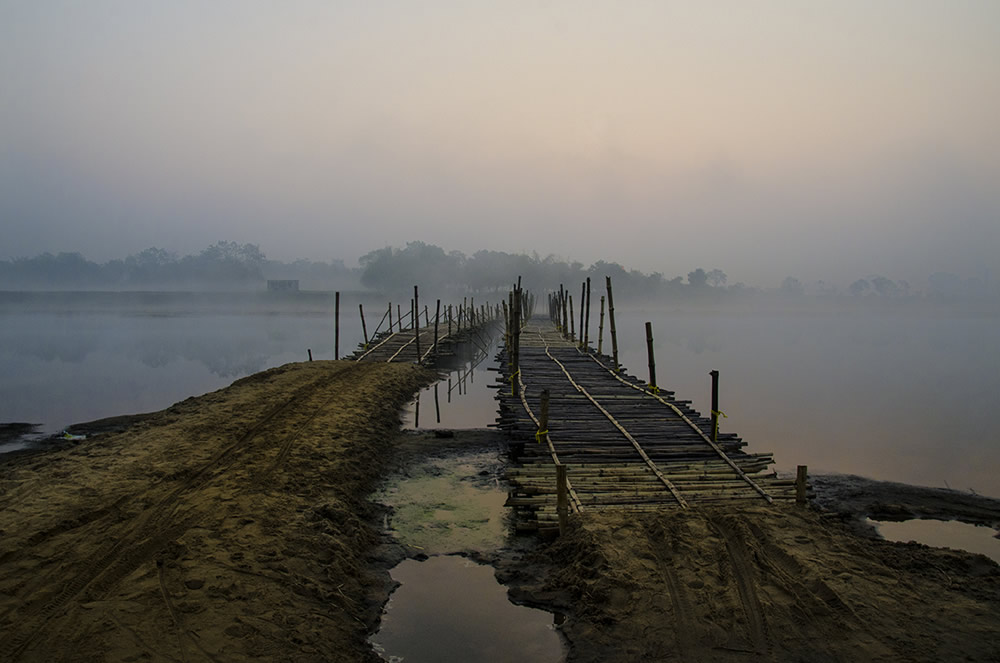 A bridge, made of bamboo, is constructed temporally upon the river of Kongsabati ( also variously known as the Kasai and Cossye), the only connector between Jashpur and Palashi, two villages, situated on two opposite banks of the river Kongsaboti. Most of the people of these villages are farmers and daily laborers. So they have to cross the river regularly. They carry fresh vegetables, chopped wood, a plate made of leaves, to sell in the market which is situated on the opposite side of the river. It takes only 10 to 15 minutes to cross the river if there is a bridge, but it will take more than one hour to reach their destination through another motorable road when there is no bridge. So throughout the year, they can easily cross the river by the bridge. But during the rainy season the bridge is washed away as the level of water gradually increased due to heavy rain. Sometimes it is flooded during peak season.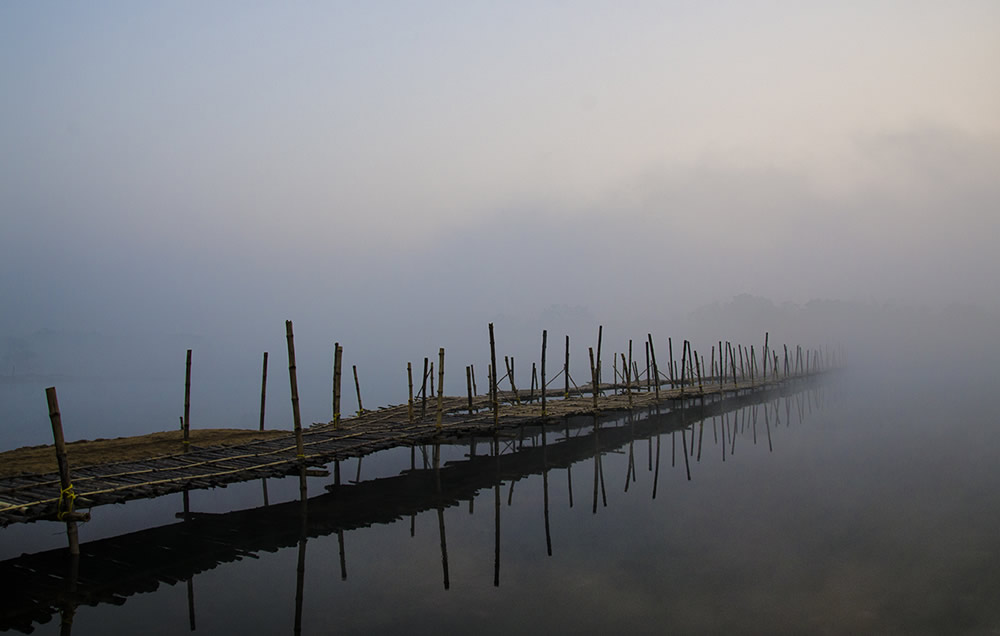 Here most of my photographs were taken in the early foggy morning or in the afternoon as I prefer to take photographs at this time. At that particular time, they just cross the river. I am sure about that you can imagine the whole scenario very easily after seeing my photographs.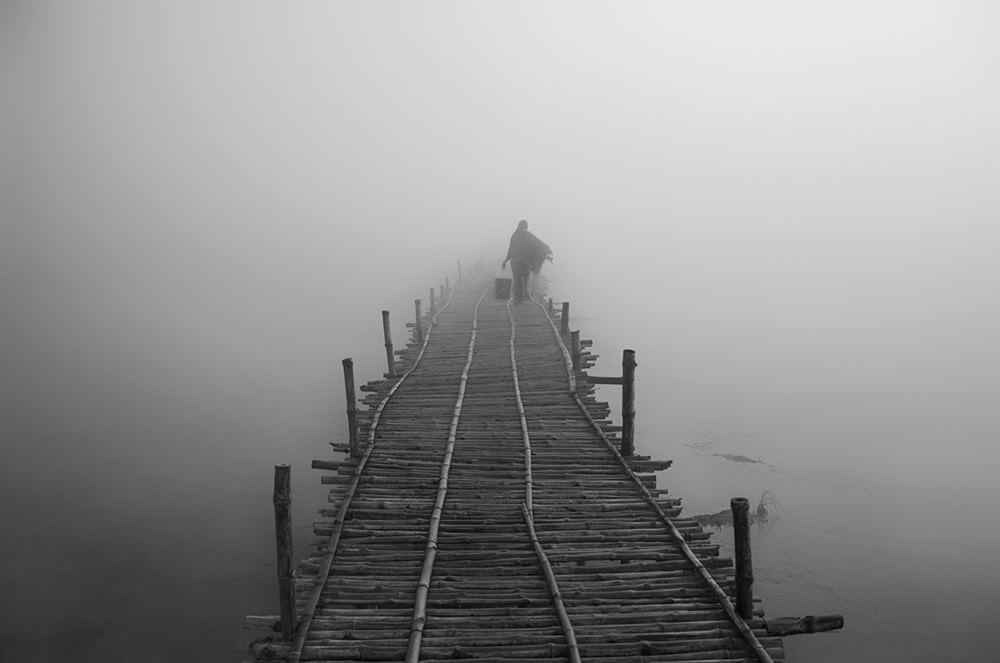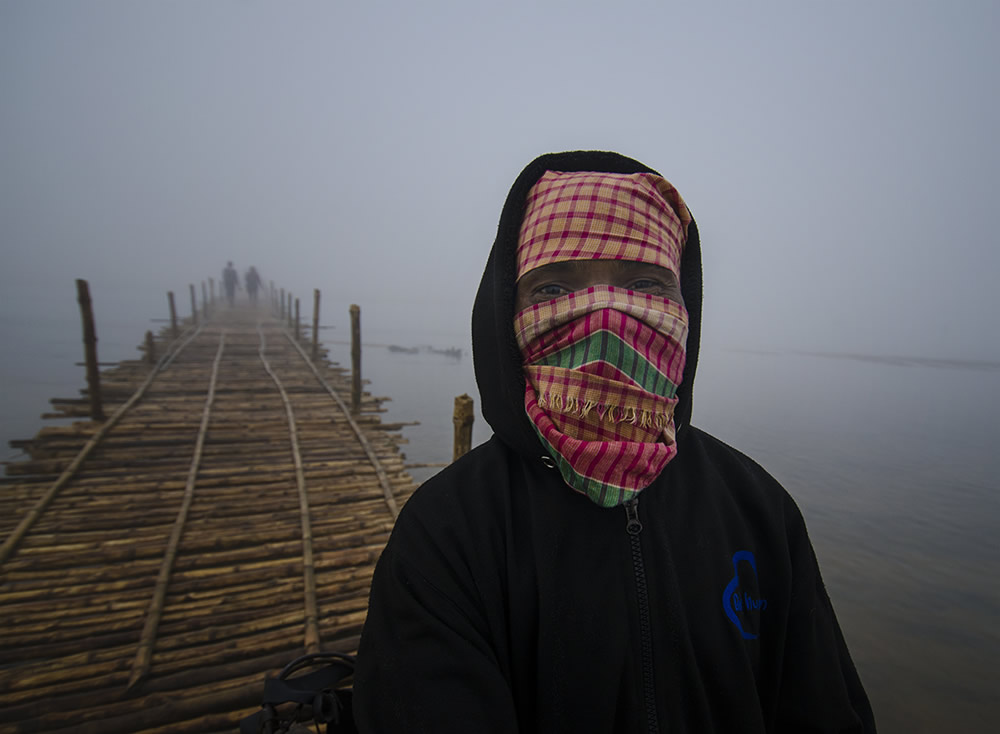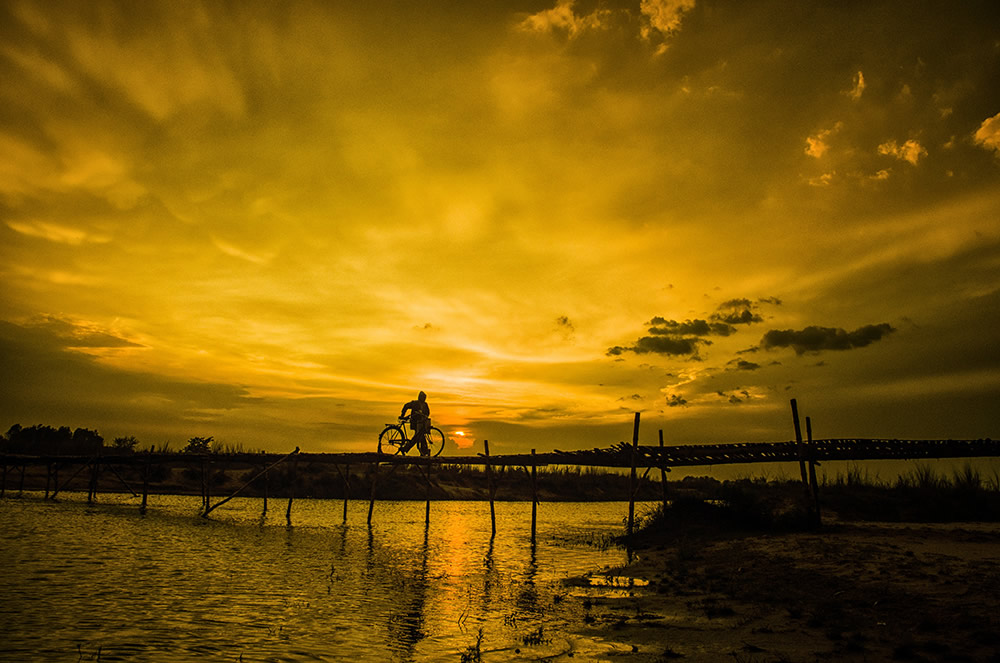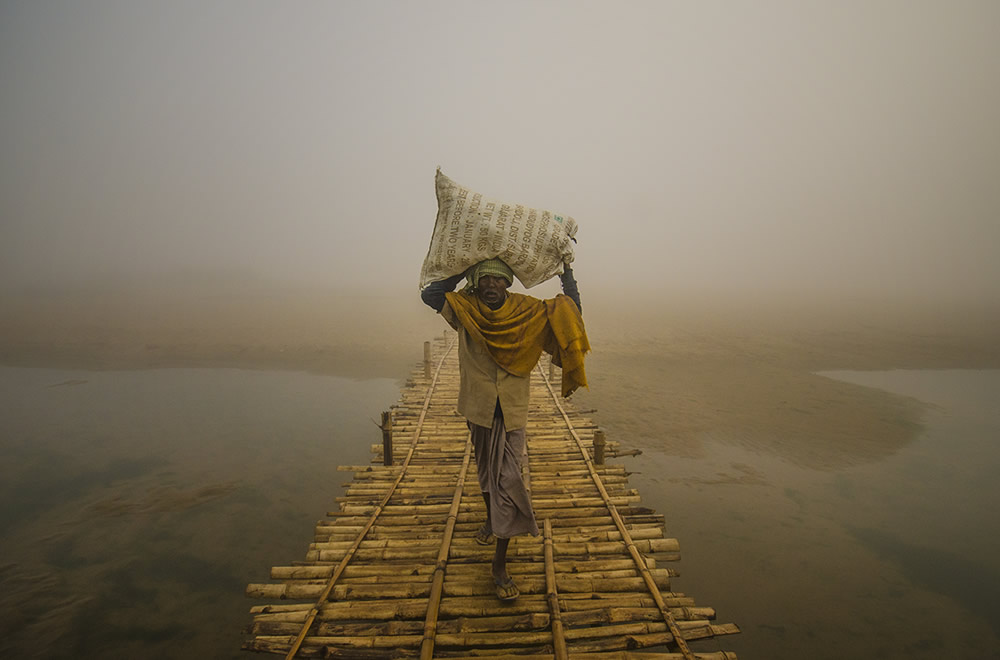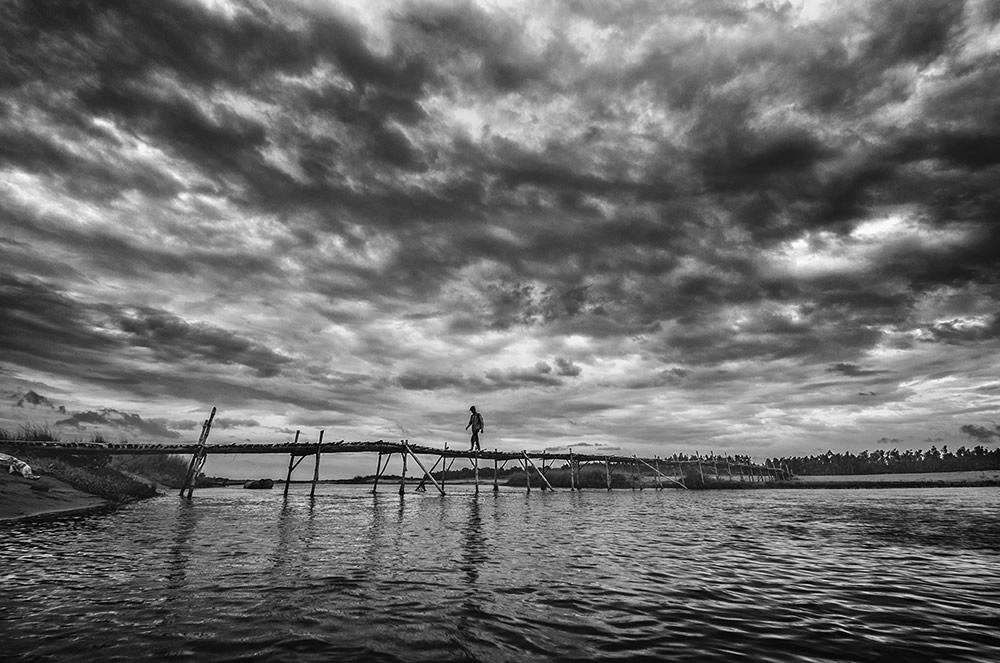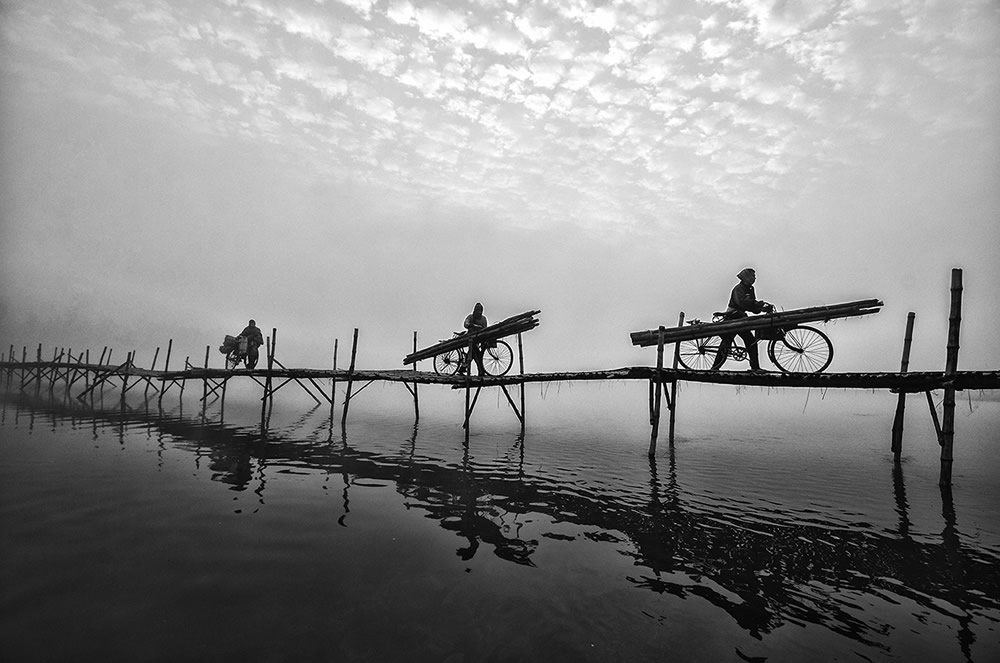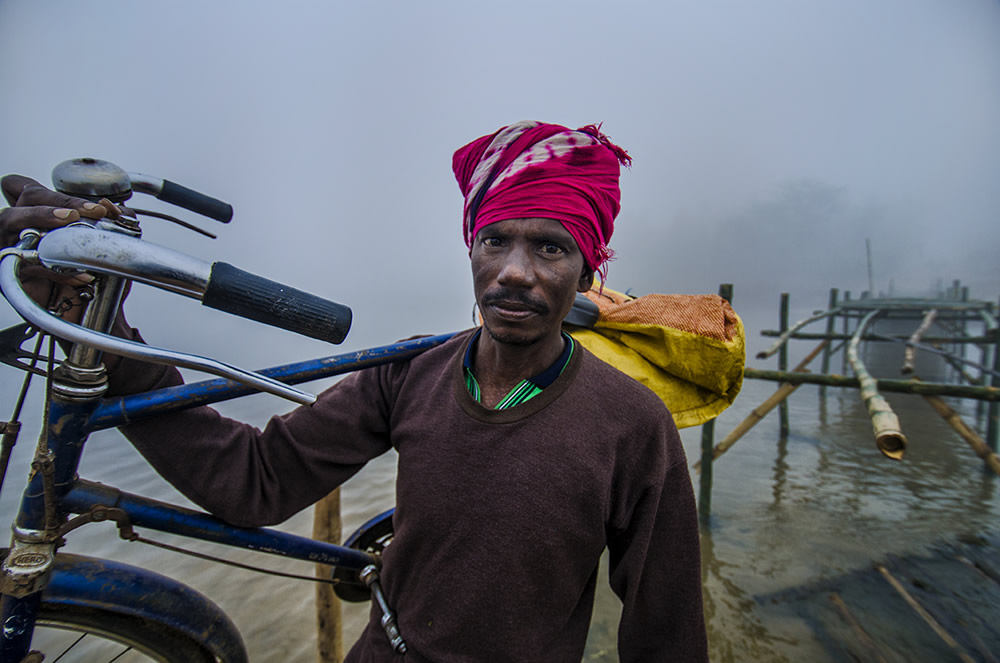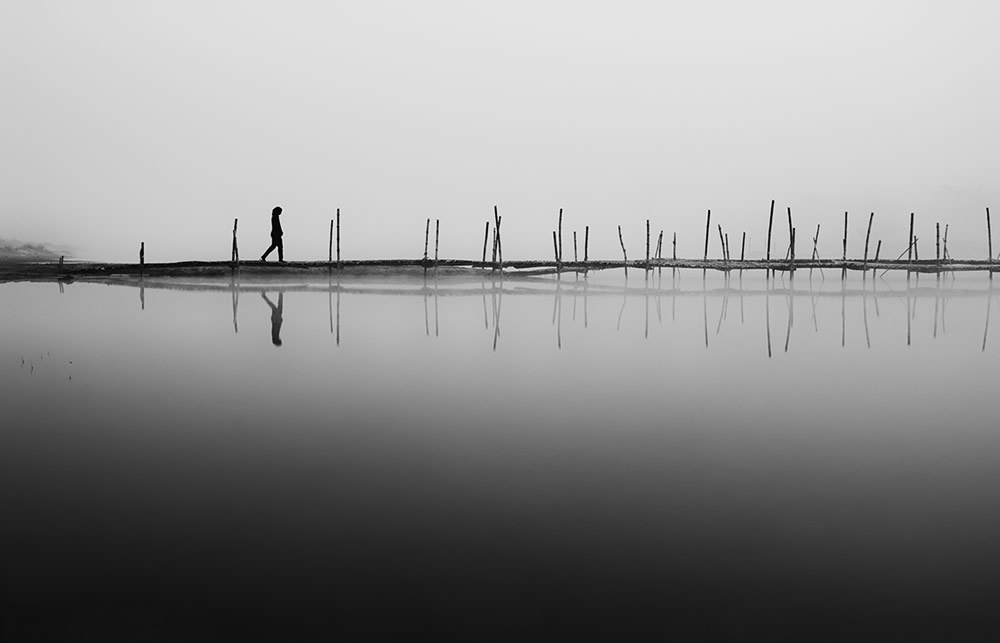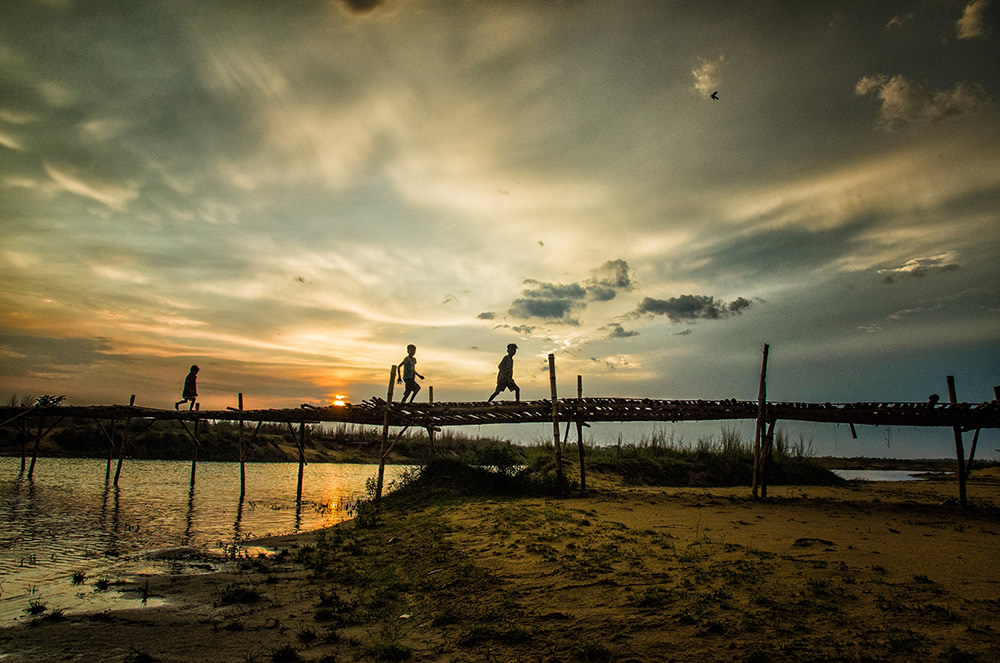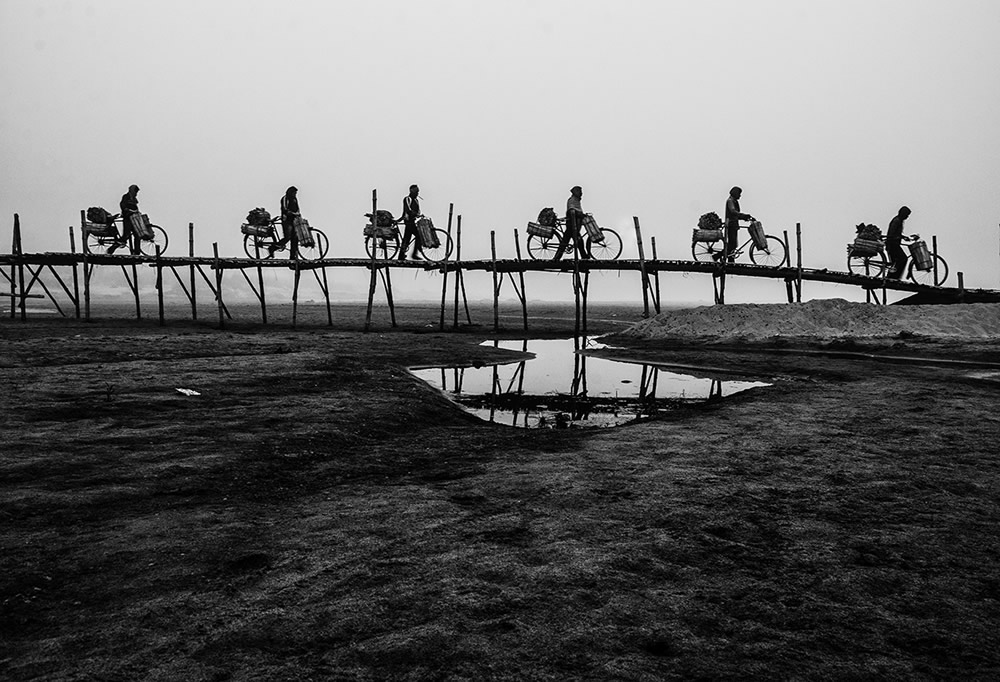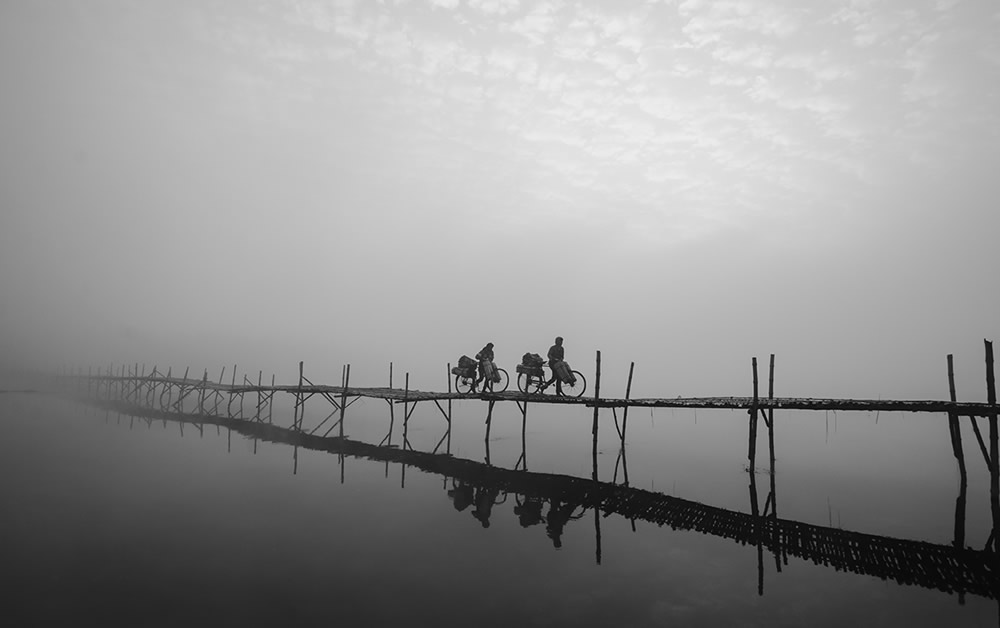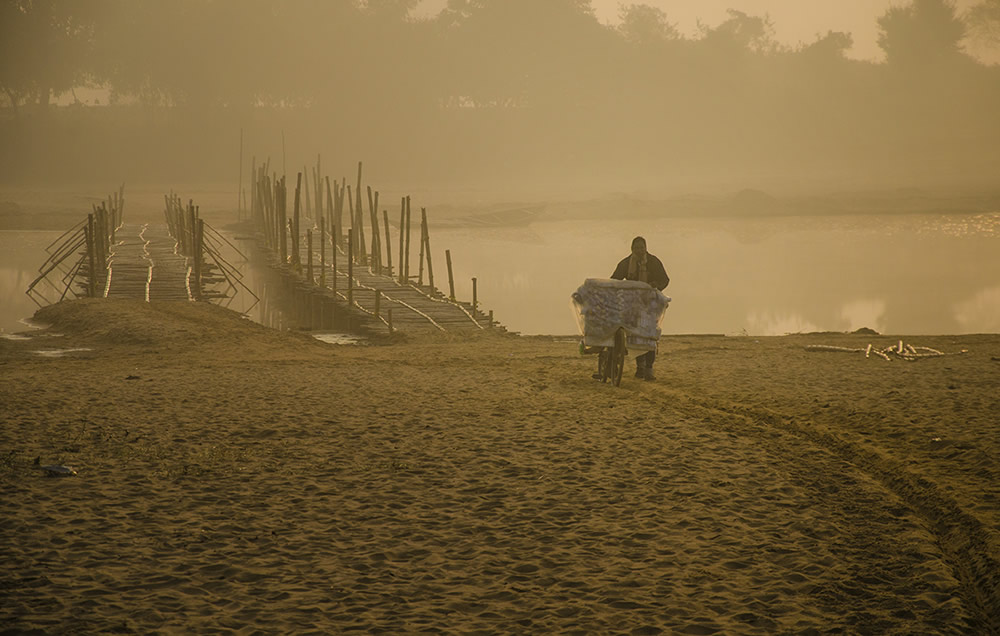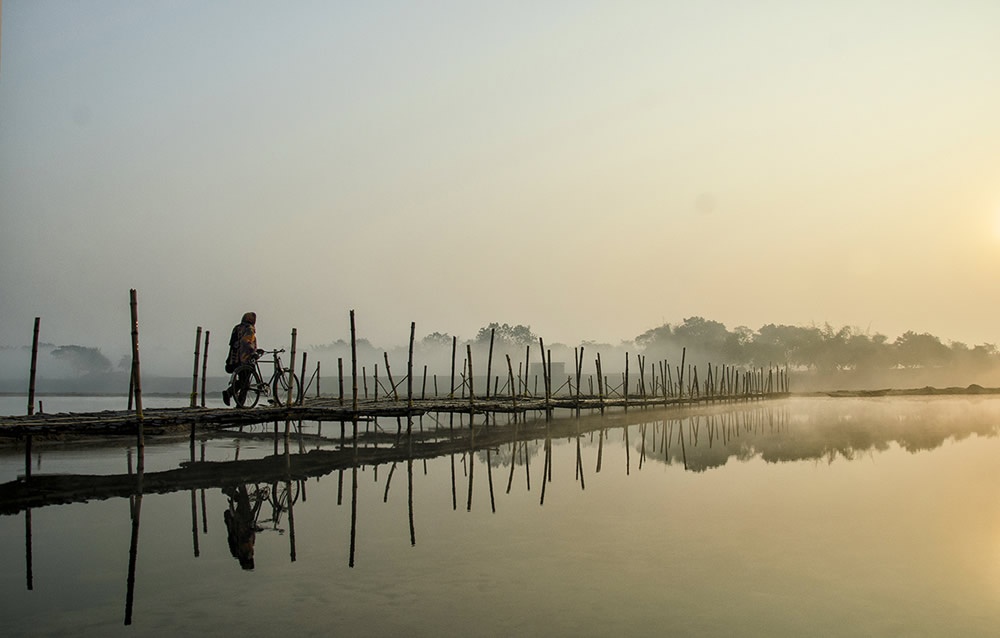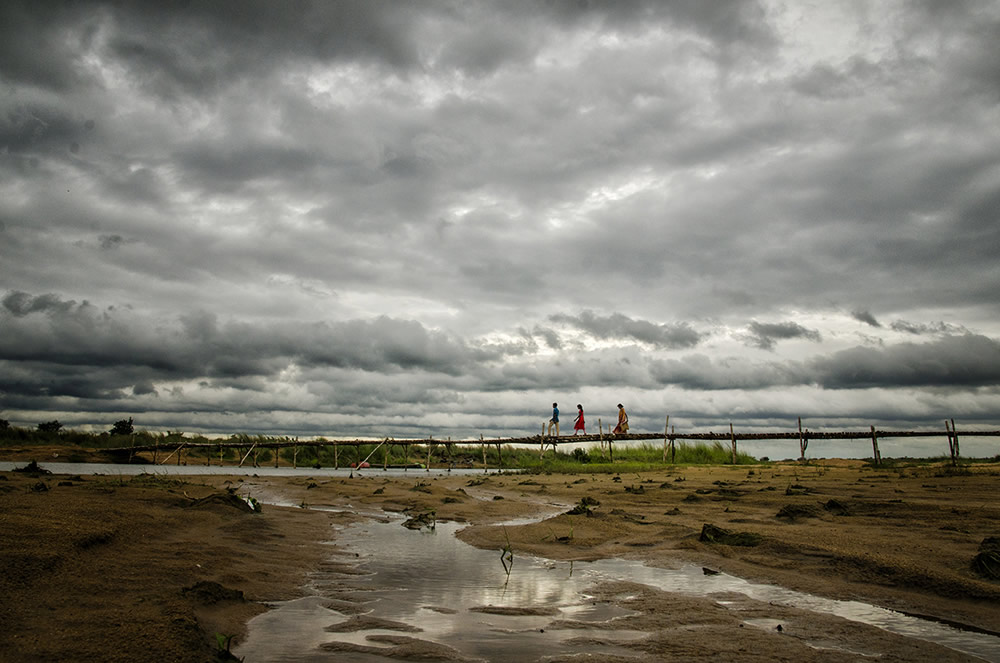 About Dipak Ray
I am Dipak Ray. By profession, I am a teacher of a Govt. school situated in Jhargram, West Bengal, India. I was born in Raidighi. Now I live in Jhargram.
Photography is my passion and love. I used to capture it in my childhood with a film camera which was provided by my uncle. Later I bought a digital camera in 2010 and since then I seriously involved in photography. Now I am an active member of the photography club IVAF. In this respect, I like to show my deep gratitude to Mr. Sayan Sarkar and Ms. Sunita Aich for their active support to fulfill my dream in the field of photography.
I won some awards and medals like gold, bronze, and silver from different countries and my works have been published and exhibited in different places. I was honored by AFIAP in 2016.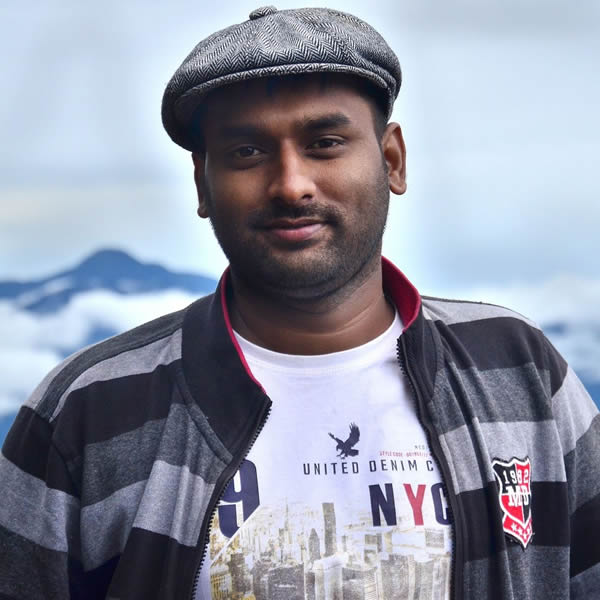 You can find Dipak Ray on the Web:
Copyrights:
All the pictures in this post are copyrighted to Dipak Ray. Their reproduction, even in part, is forbidden without the explicit approval of the rightful owners.