A painter, sculptor, traveler and a great photographer. Tejas Soni is a multi talented artist from Ahmedabad, a city in Gujarat, India. In his words, "A good image is like a migratory bird, it has wings it has charm, it has spirit, it has power, it has the desire, it migrates to faraway places." Check this inspiring interview and enjoy these amazing photographs.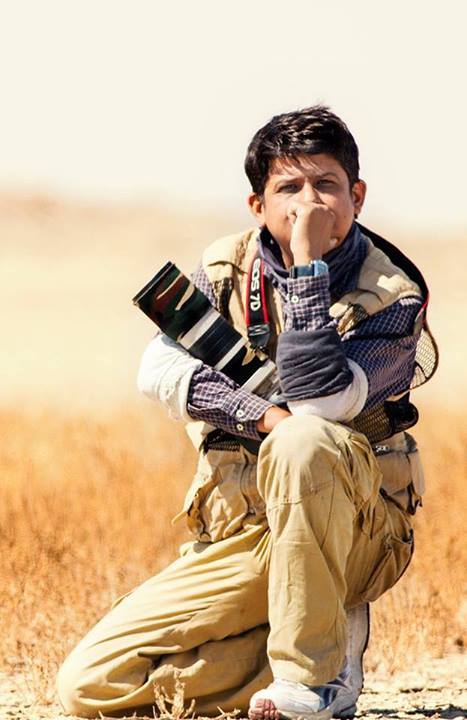 Could you please introduce yourself?
What I see through the glass is what I am. As I grew upholding a paint brush in one hand and clay in another, the glass changed the frames that I saw. The play with the brush and clay moulded my frames.
Born to humble hardworking parents I grew up being tutored to make a living. But my conscience craved to rise above the mundane existence soon to suppress. Without any formal training, experiments and accidents kept happening, and they enhanced the frame. Then work has taken me places and has made me known to people. To call it "fame" would be too arrogant, but the milestones that I have crossed were never in my road map.
Born and brought up and working as a painter and sculptor in Ahmedabad, a city in Gujarat, India. I am Canon India's photo mentor. I am also working as a chief photo mentor with India's one of the leading photo tour companies which is based in Delhi known as Nature Wanderers.
When did you get fascinated by nature photography?
While painting nature, I realized that nature is the most forgiving mother, all my mistakes were highly appreciated and it kept teaching me newer nuances. It has been my only mentor and when I looked at it through the glass it opened its arms and took me in with all my faults. Every time I look through the glass, nature is always new and and I am it's student for a lifetime. The journey at times has been strenuous, but for me the journey has been blissful to the destination.
The play of shadows, light and darkness whilst my sketching of landscapes, portraits or streets induced me and intrigued me to hold the glass. So my journey started little earlier as an artist, you can say when I was a little child I was fascinated by Mother Nature, and it helped me to become a natural history photographer… what is, today.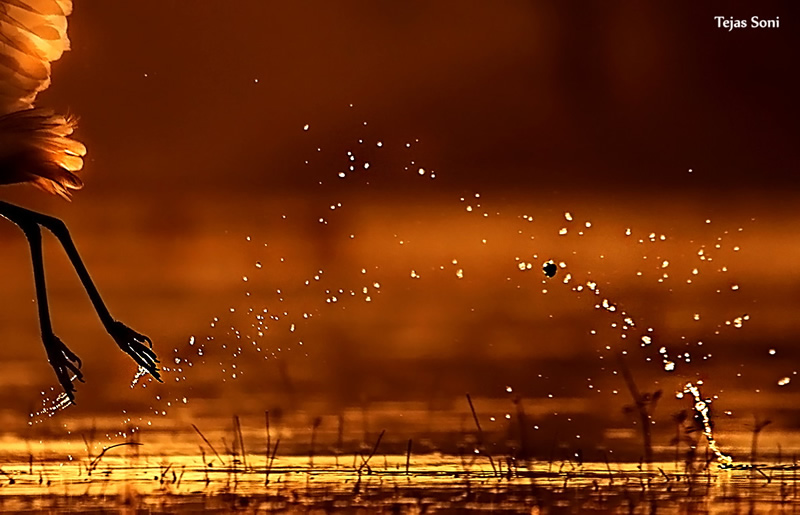 For Tejas what makes a best wildlife picture?
"A good image is like a migratory bird, it has wings it has charm, it has spirit, it has power, it has the desire, it migrates to faraway places."
I was always fascinated by great painters like John Constable, Jacob Van Ruisadael, Raphael,Vincent Van Gogh, Ingres, George Stubbs, Rembrandt, Velasquez, John Vermeer and sculptors like Michaelangelo and Henry Moore. I used to look at their work closely when I was a kid. I always wanted to create that magic they created but was not sure how would I do it. Gradually when I started enjoying photography I realized that with a camera I can also create the same magic which they created.
But I didn't want to force because I was aware that "Forced creativity is a crime". I try to combine nature, ecology, environment with a background of soft tender light or dark shadows in my images. Patience is the most important ingredient in any photographer's life.
For every frame, a photographer has to scuttle in a lot of time and efforts. In such circumstances, patience is a virtue in high demand.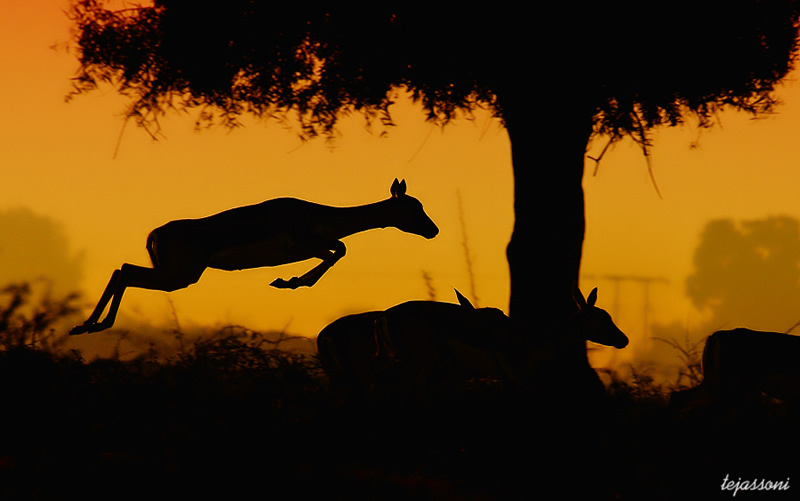 What were the biggest mistakes you made when you first started out as a wildlife photographer?
I learn from my mistakes, retain the knowledge and forget the mistakes. I always love to explore more and more so many times it happens that I end up with lot of mistakes but then I try to concentrate more and try to work hard to overcome that.No specific mistake comes to my mind as cast my mind back. Personally, I believe every "Mistake" is actually an experience for lifetime.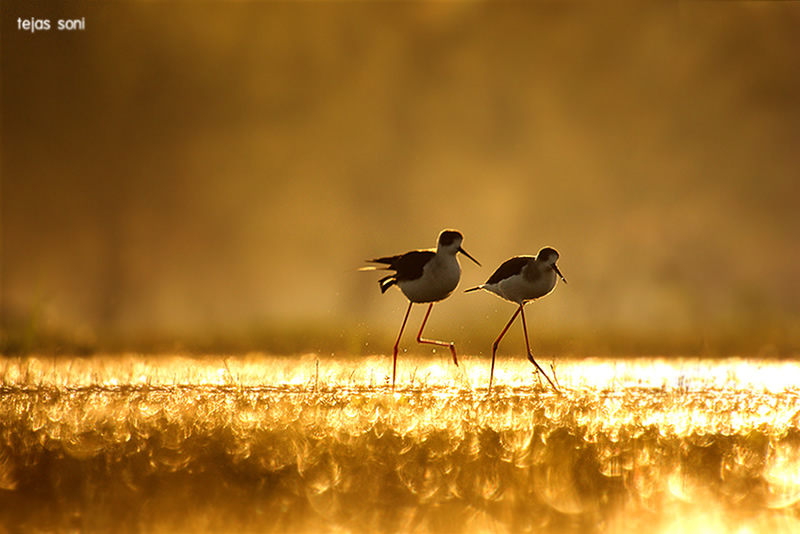 How do you prepare yourself before a tour safari?
Blending in the environment and leaving minimum footprints is my priority. Working at any place near my hometown, I prepare differently than I do for a long tour. And taking care of the minute details, hoping for the best, preparing for the worst.
I carry sketchbook, pencils, pen, water color, extra camera body, extra battery back, chargers, shutter release cable, mono-pod, tripod, WiFi router, torch, flash, sunscreen lotion, water bottles, glucose powder, thermos, face wash, sunglasses, mosquito repellent, tea bags, sugar, sprinkler, first aid kit, ointments, volini (this list might help for amateur photographers).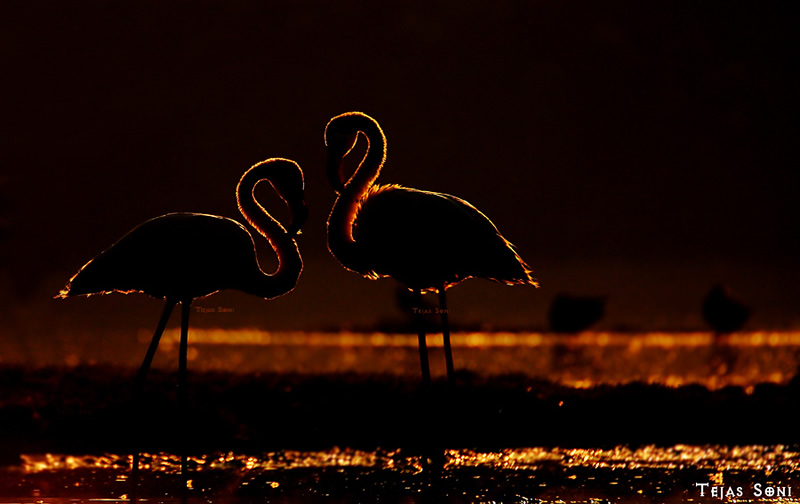 What has been your favorite photo locations?
I strongly believe the the marshy lands of Thol (Bird Sanctuary) near Ahmedabad have been a boon to me, as this place taught me all I am, to this day. It provided me ample opportunities to learn and sharpen my skills to a level that I can work indistinguishably at any place in the world.
And the dramatically colorful peaks of ladakh draw me time and again. Though I still want to explore more places for photography. I also love macro photography, landscape photography, culture, portraits, street photography and longing to travel more for the same.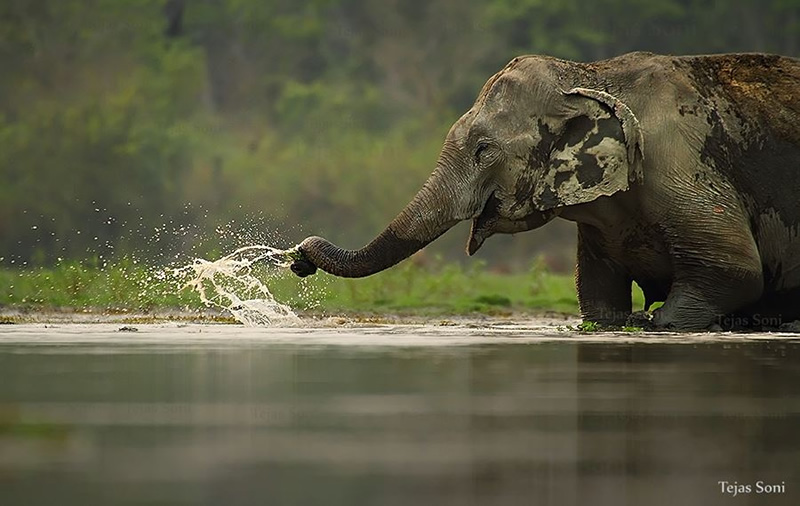 Your favorite photographers?
I do not have any favorite photographers. To idealise or idioloze is equal to imitation, mostly. However I do respect the work of Marsel Van Oostan, Marina Cano, Federico Veronesi, Nick Blandt; as some of their frames I find soulfully joyous.And this is what I believe that every frame has to do… give inner joy and peace to its audience.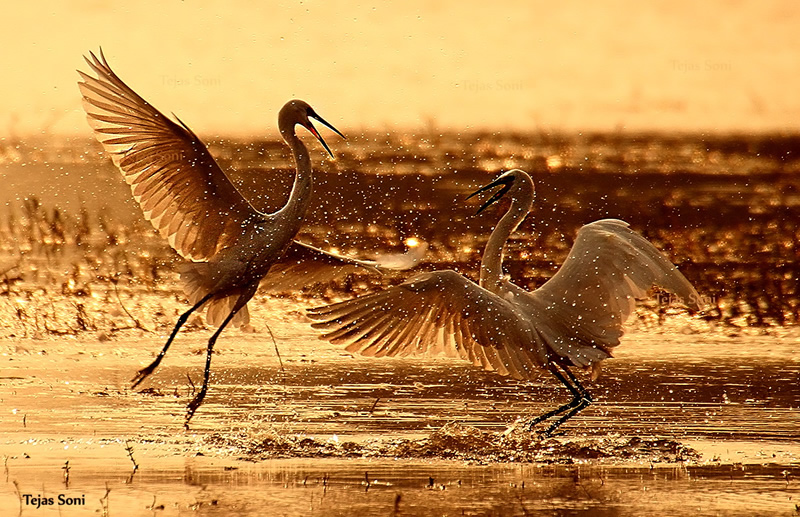 Your gear?
Nowadays I use Canon 7D, Canon 550D with Canon 100-400 mm, Canon 300 mm f4 ,Canon18-55 mm lens, Canon 75-300 mm lens. Earlier I used Canon 450D, Sigma 170-500 apo-dg, Sigma 50-500 mm, Sigma 105 f 2.8 Macro Lens.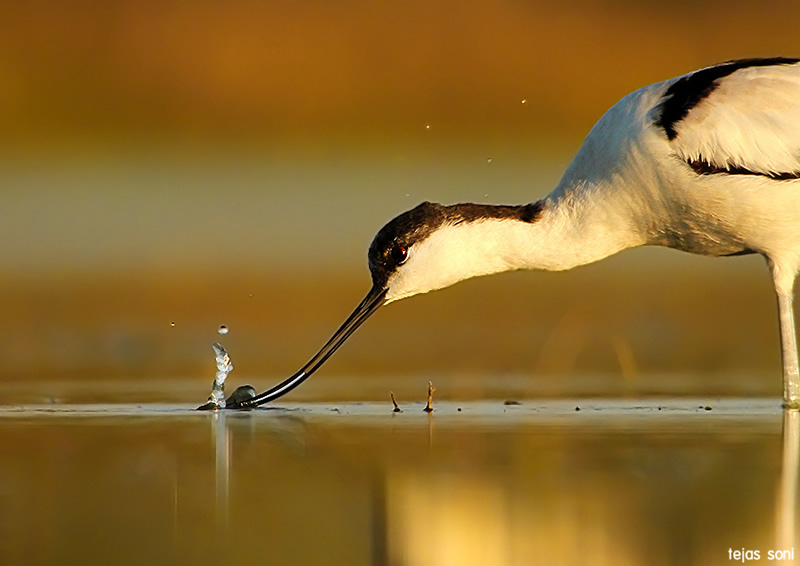 How do you plan a day out for photography?
I do not have any fixed rules and try and approach the clicking site with discerning as I can and let the glass rule. I visit a site a number of times, understanding it to create the perfect frame. If the site is near, I travel as light as I can. If the site is far, I carry two bags: One is left on the lodging site, the lighter one that I carry will have the things that I need during the day.
Here I want to quote Constantin Brancussi:
"Work like a slave,
Command like a King
Create like a God"
I believe in hard work. I do not plan to restrict myself, I try to grab every opportunity that comes my way.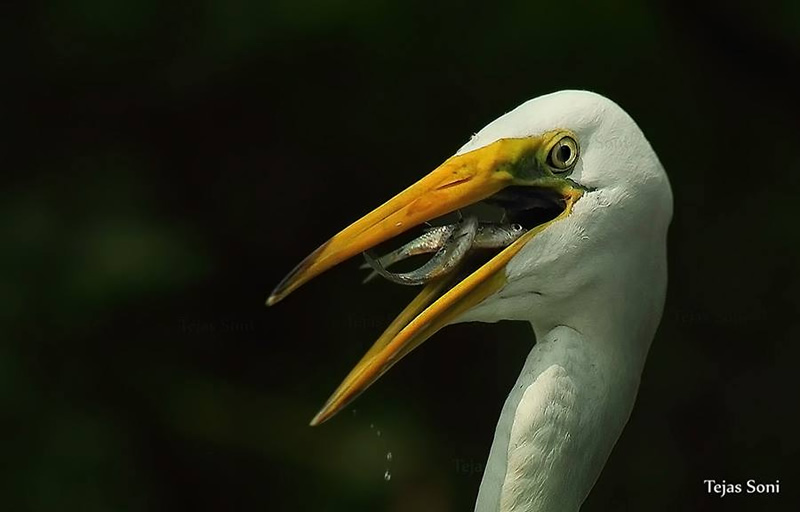 Your inspiration?
I have learnt so many things from the old masters like Leonardo Da Vinci, Raphael, Michelangelo, Michelangelo Caravaggio, Velasquez, Ingres, John Vermeer, Chardin, Rembrandt, John Constable, Peter paul Rubens, Edgar Degas, Vincent Van Gogh, Jacob Van Ruisdael, William Turner, George Stubbs, Sculptors like Giambologna, Henry Moore, Brancusi etc… Their work always inspired me to see the world in a beautiful way.
Apart from that, that encouragement from my father, my wife, my son and some close friends solaced me to reach the stage I am at, today.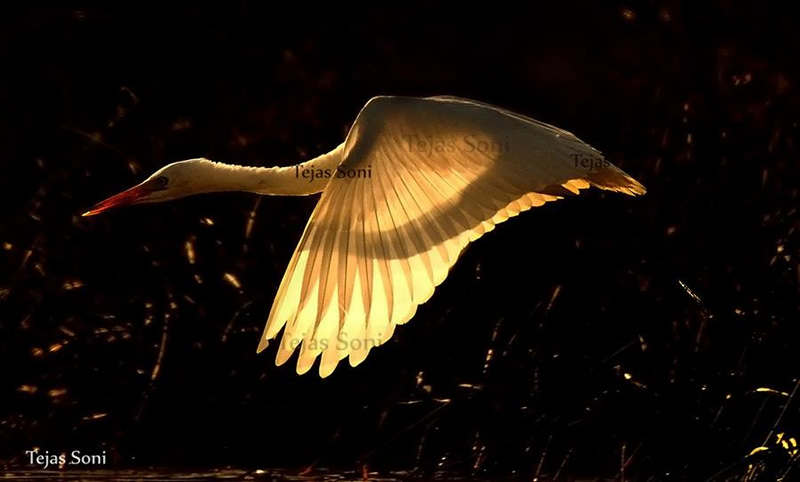 Apart from photography tell me about your hobbies and interests?
My hobbies and my life's passion are not very different. Photography is my life, blood and hobby, and as one art leads to another, I like to play with brush and clay, flute, mouth organ, guitar. If I get a ride on my Royal Enfield bullet with my camera, its everything. I love to travel, I am a great music buff.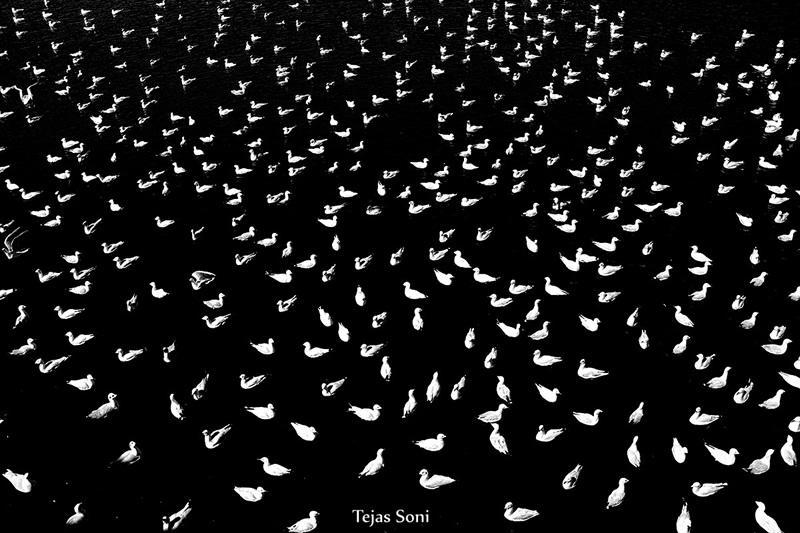 Any advice/thought for aspirants in this field?
"The most important thing for the photographer is to learn to see the things with his eyes closed."
Mother Nature is for everyone. For her, no one is special. But yes, if you consider it and learn to synchronize with her you certainly know the aspects to be taken care of. I strive to convince people not to disturb nature. I request amateur photographers not to disturb or approach bird nests.
In short not to interrupt nature, as the life of a bird is more crucial than your image of it. So whenever it comes to my realization, I try that they have an insight of the same.
When in the wild, your attire and your etiquette are some important points. And I believe even if you are not a wildlife photographer, you should honor Mother Nature. I think if you are not sensitive enough to listen or cherish the chirping of birds then you are not HUMAN.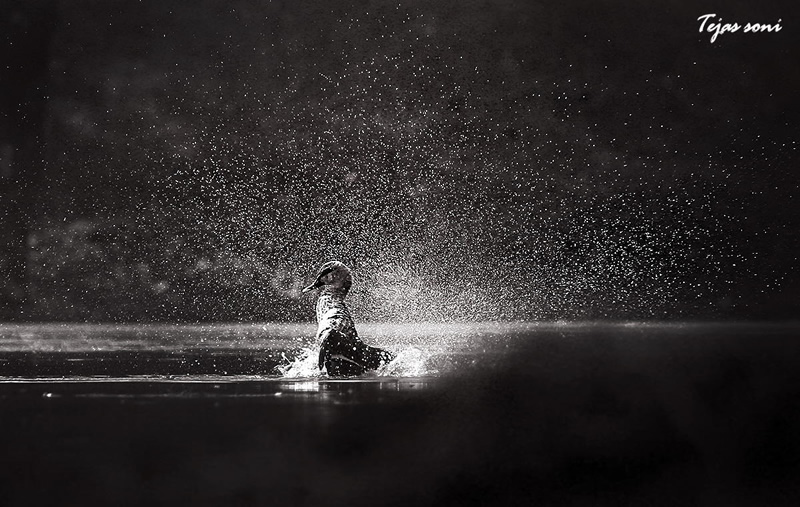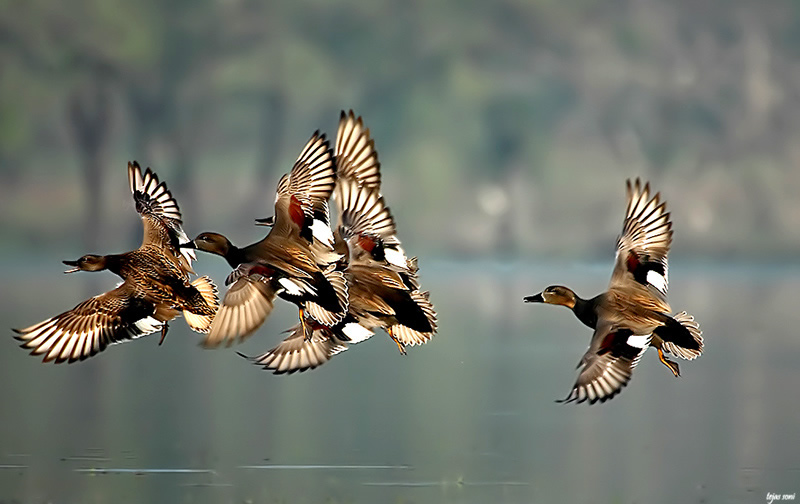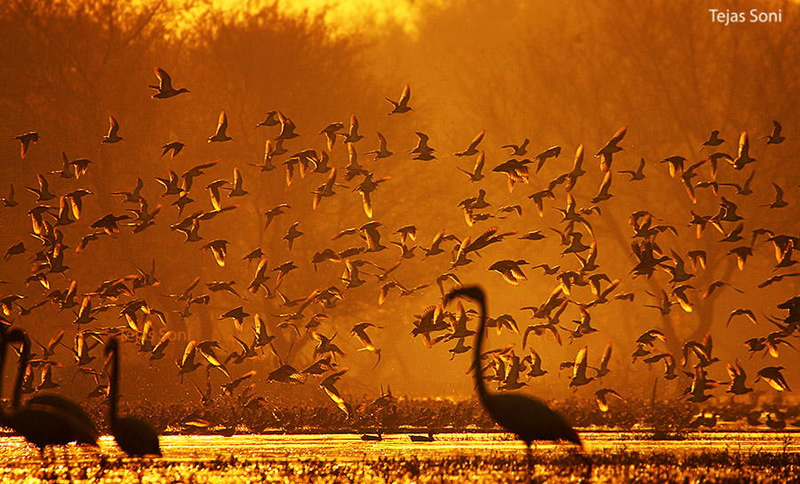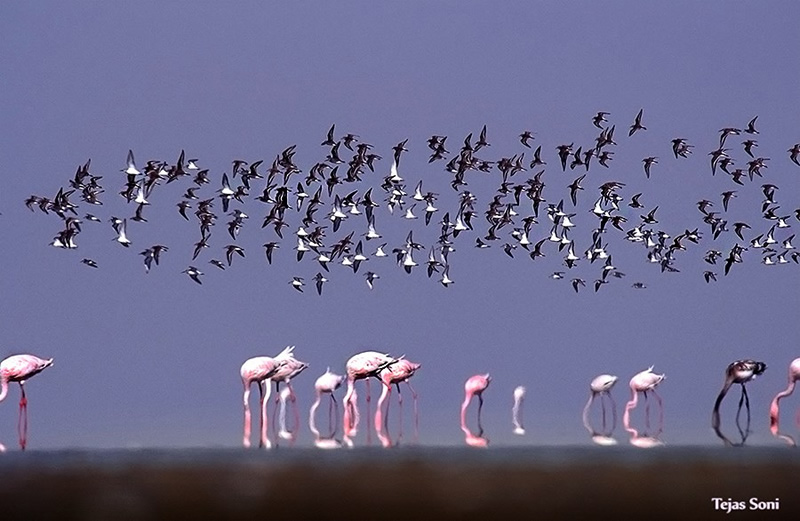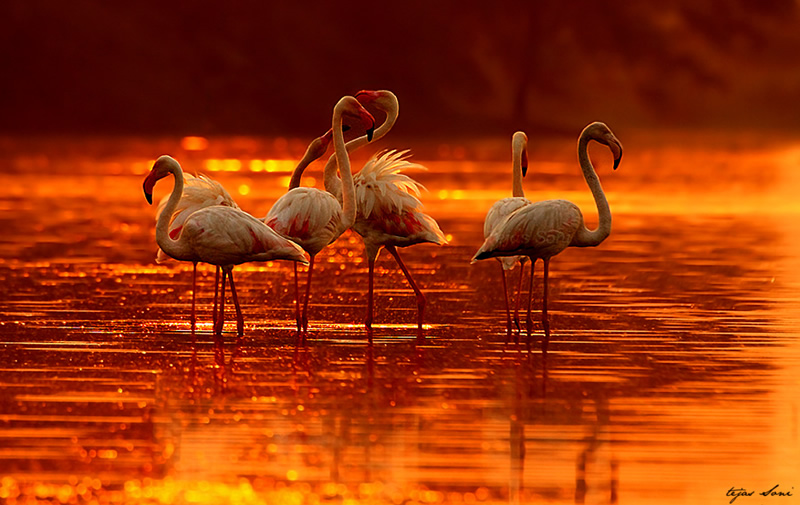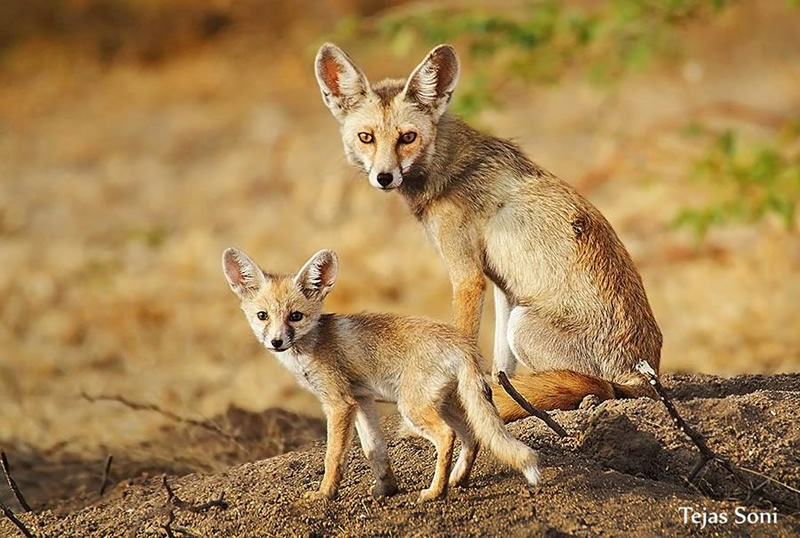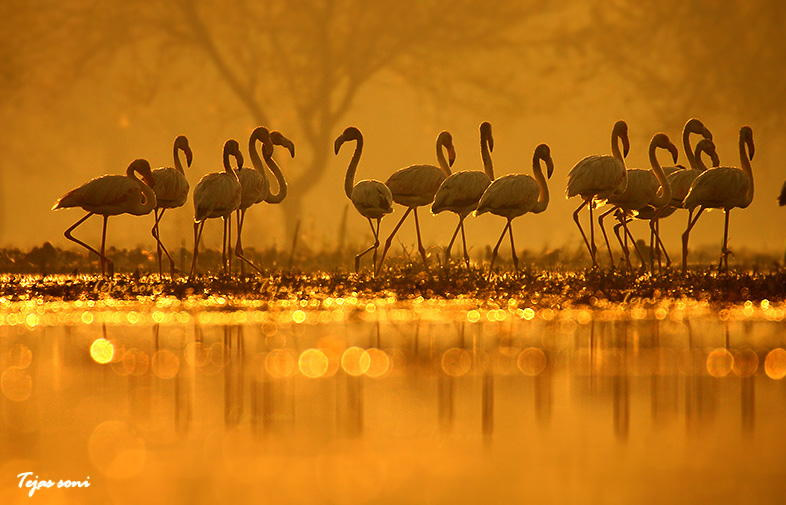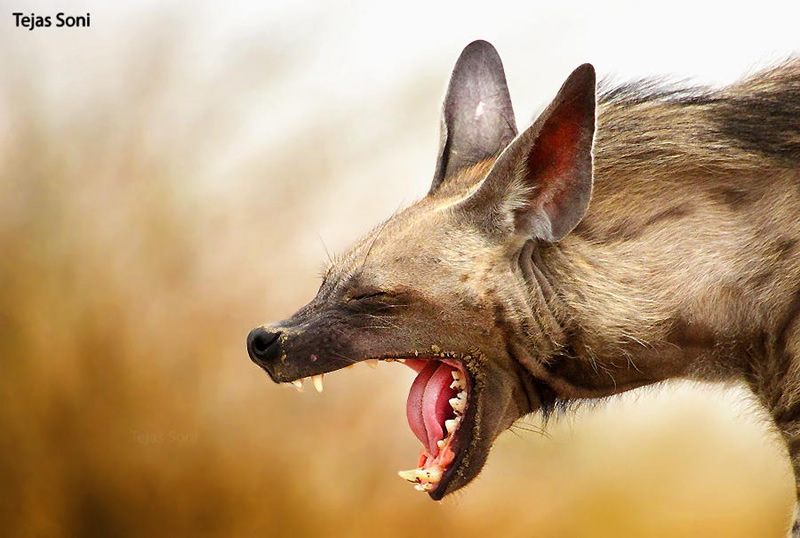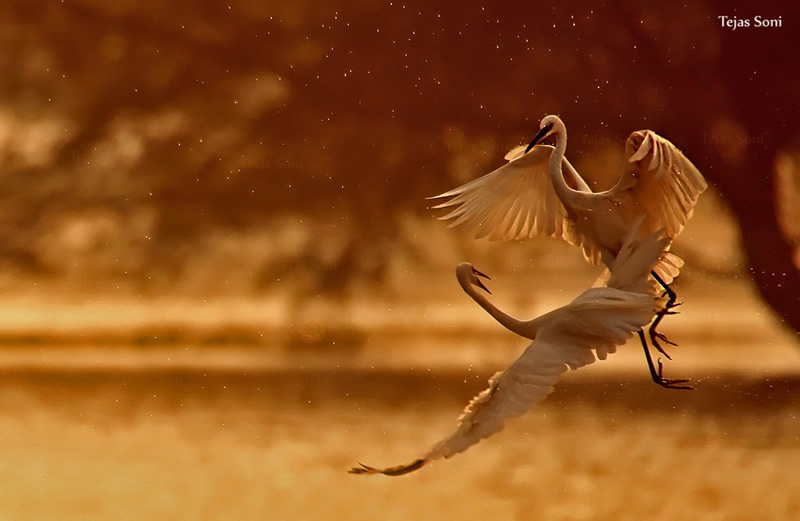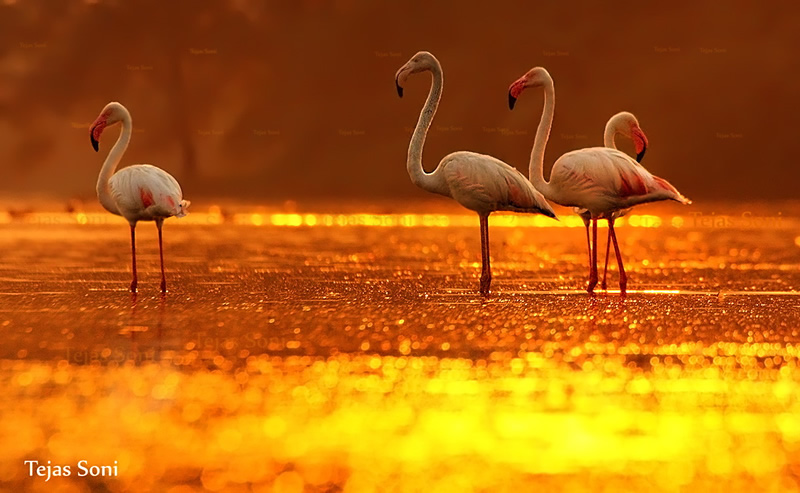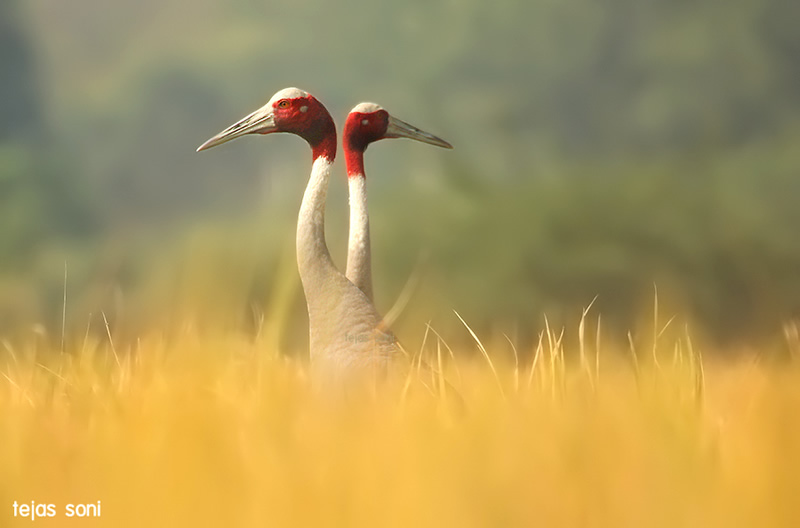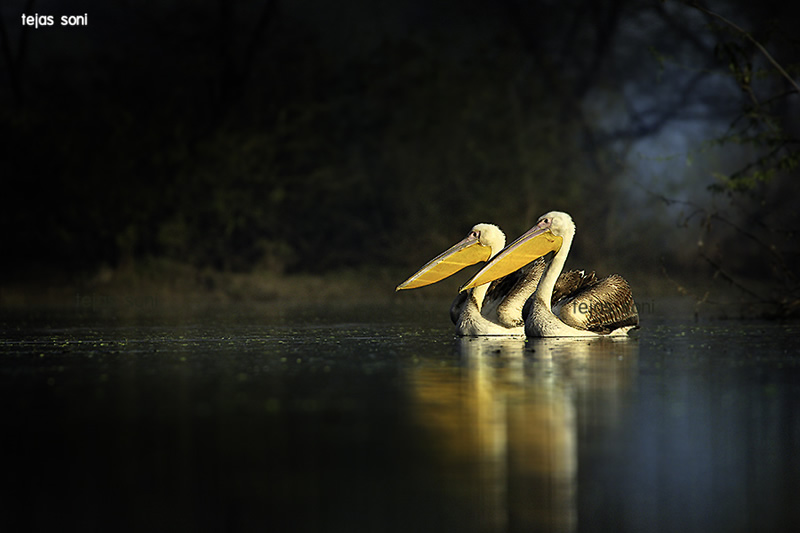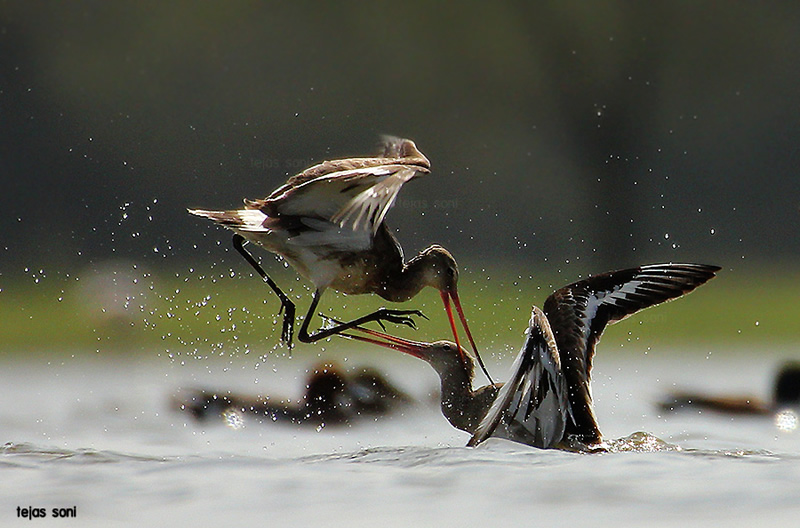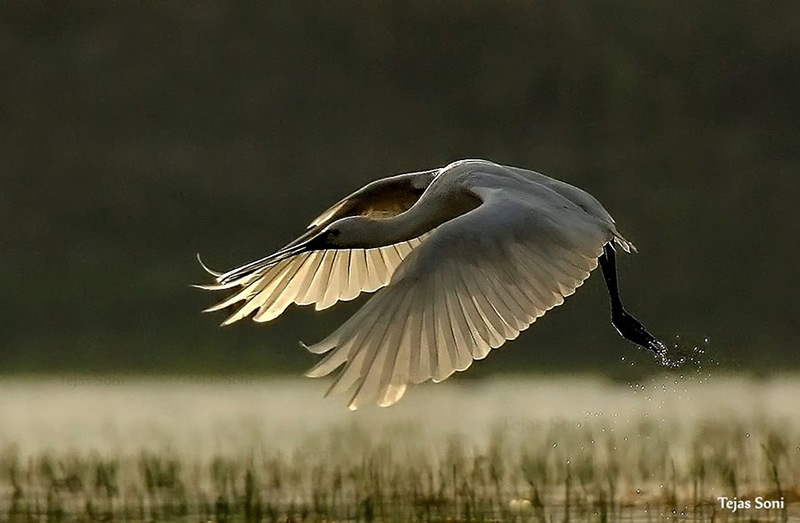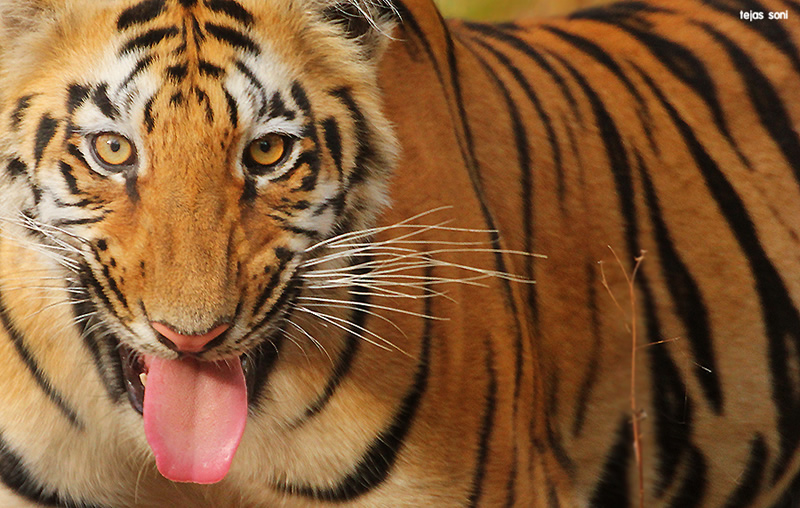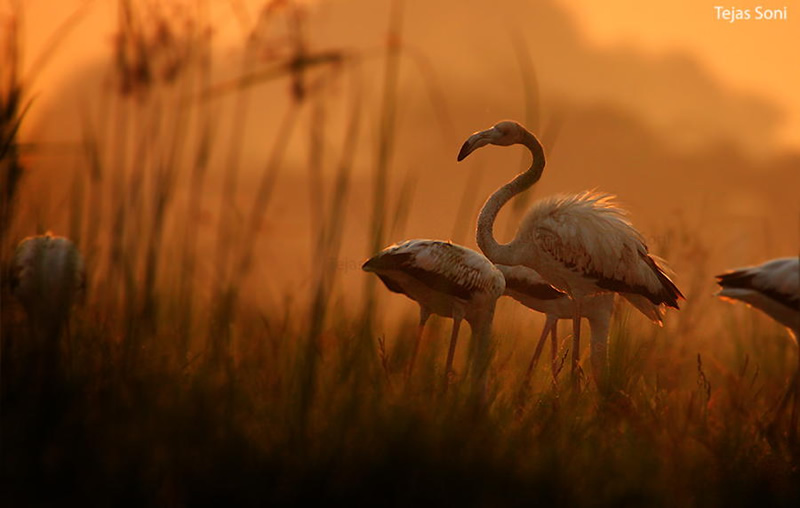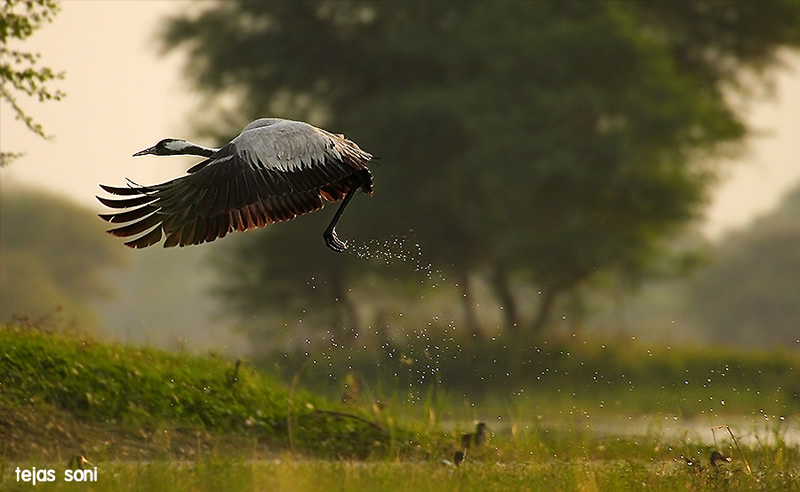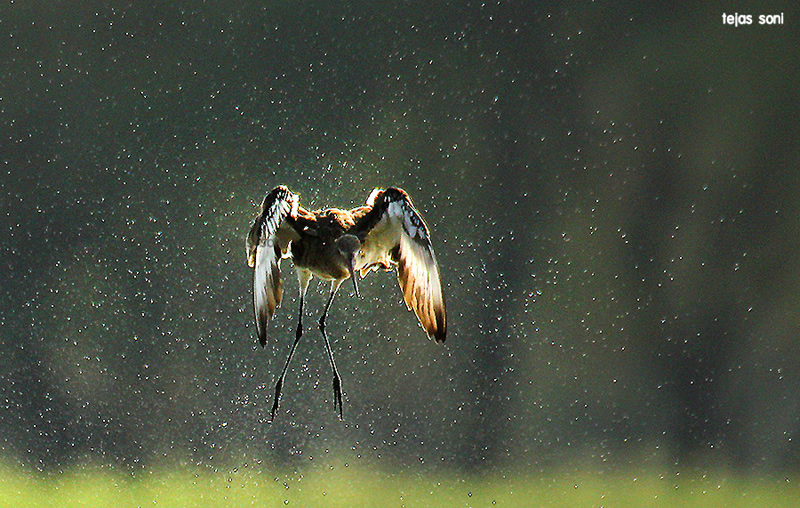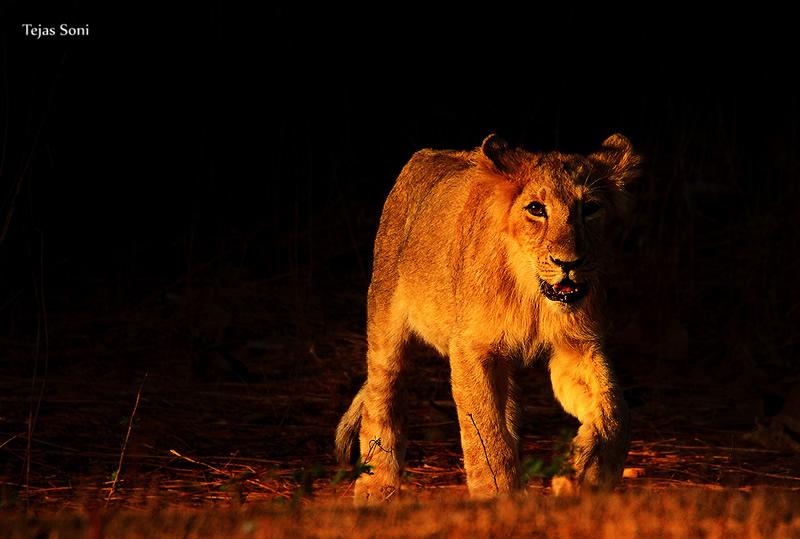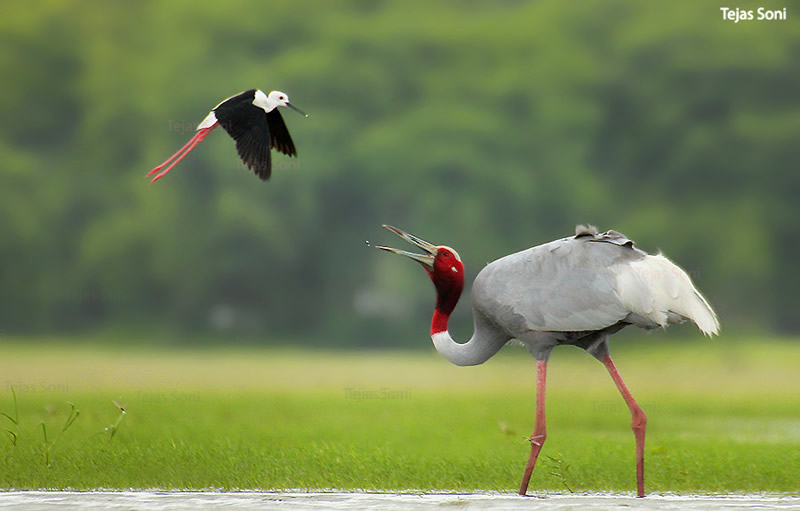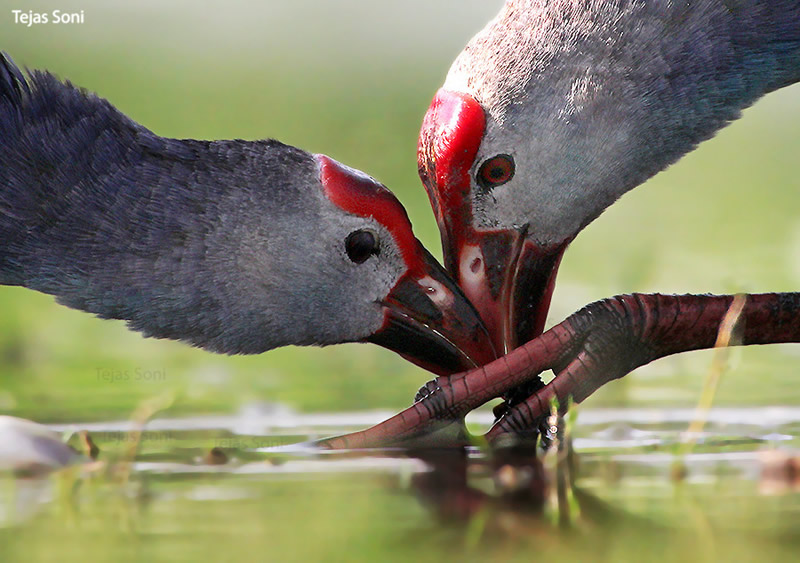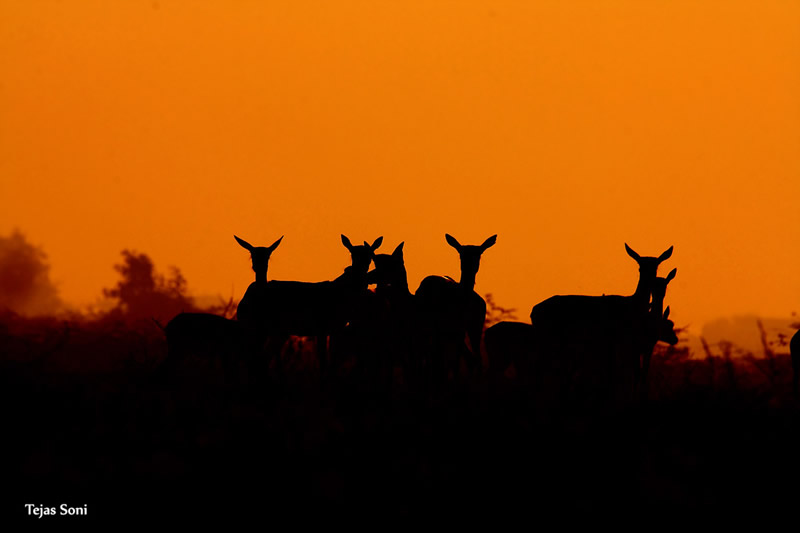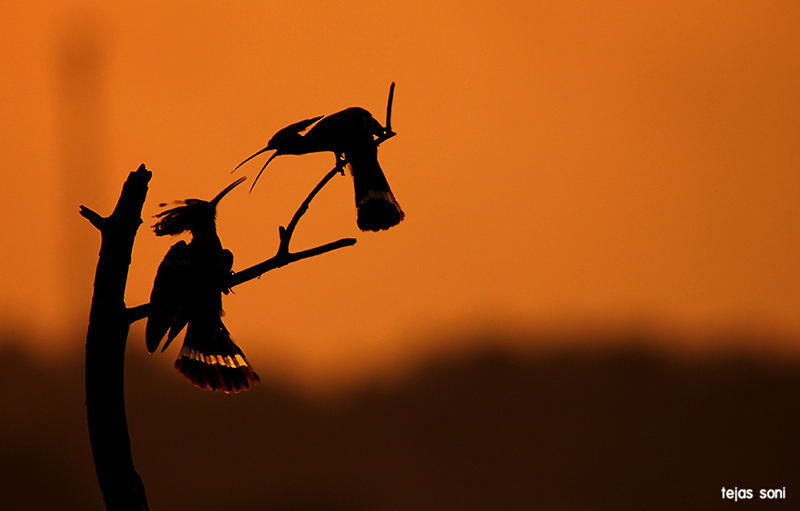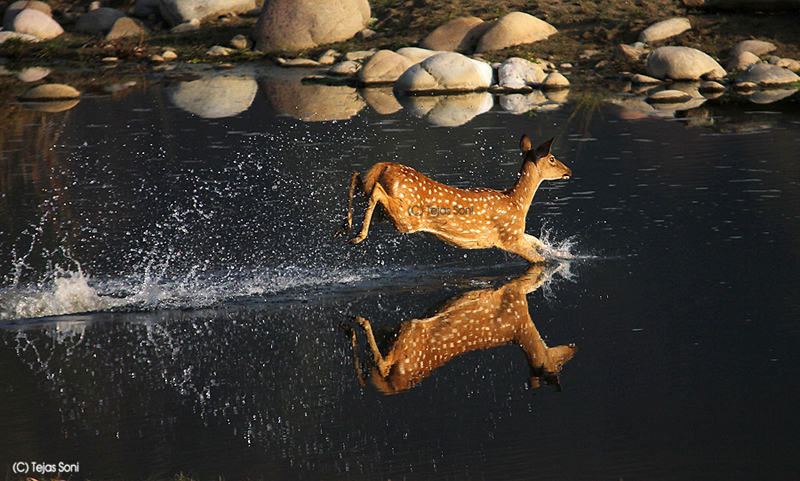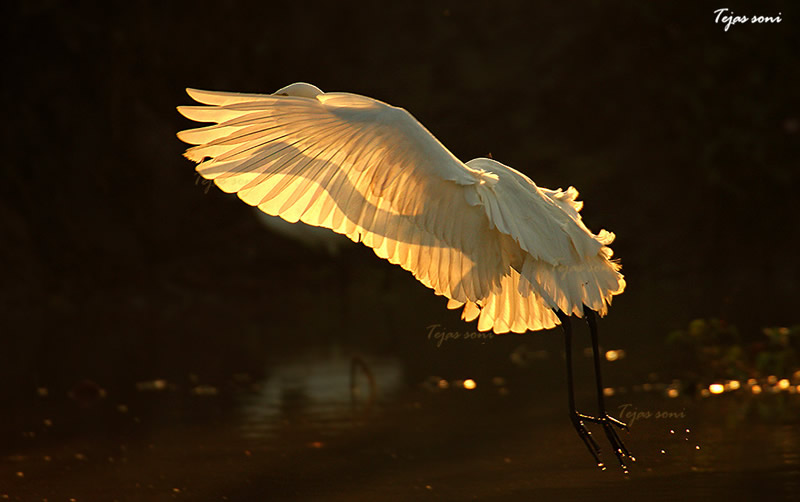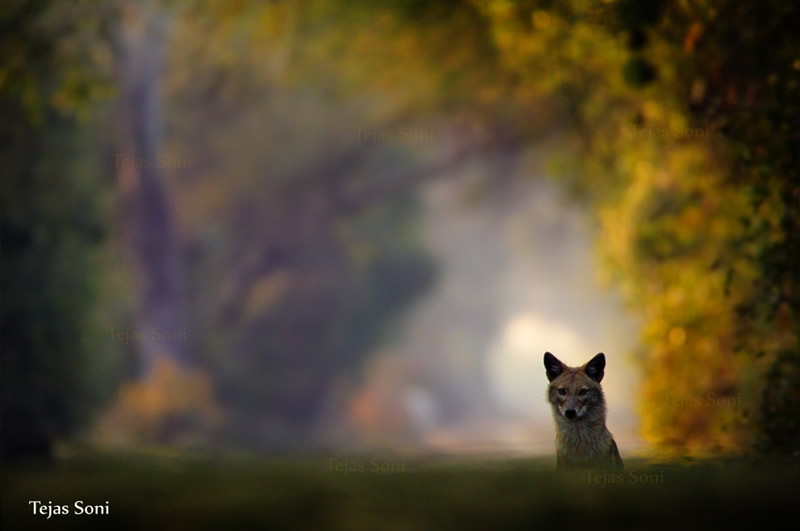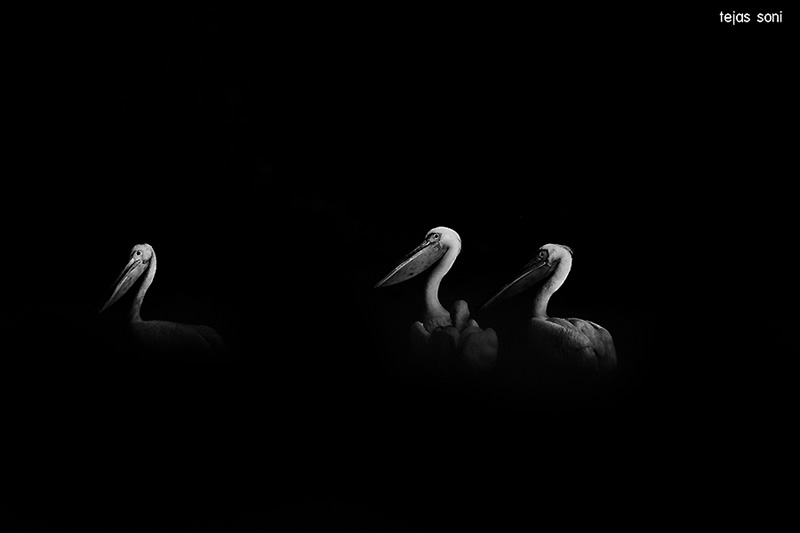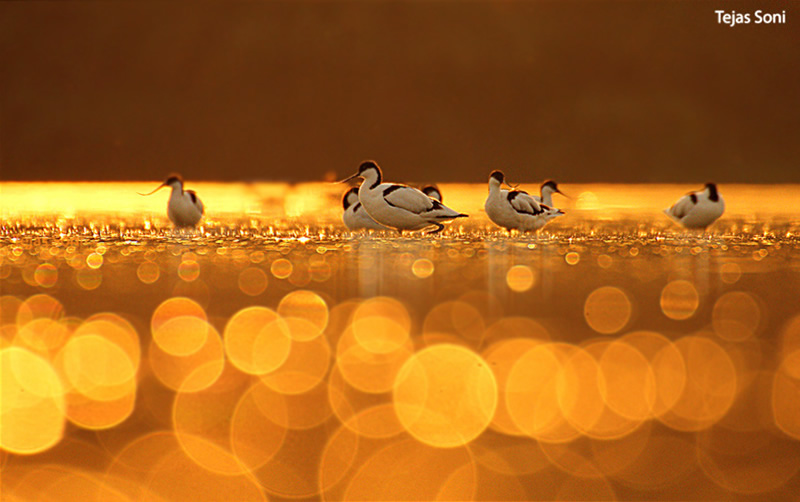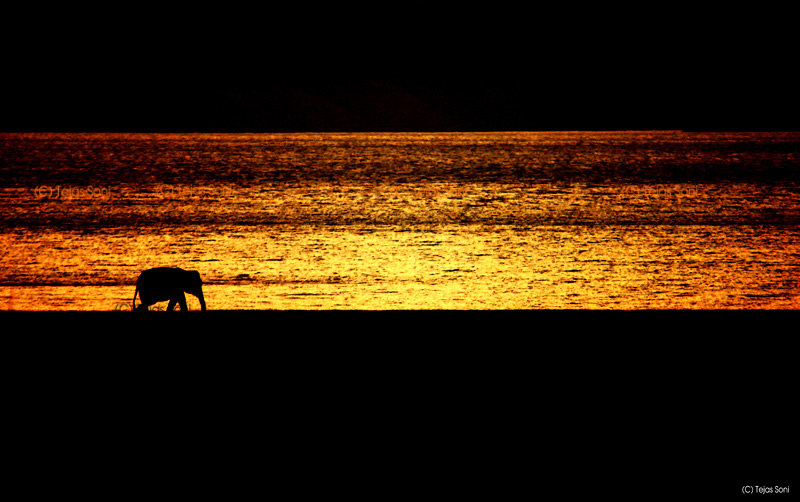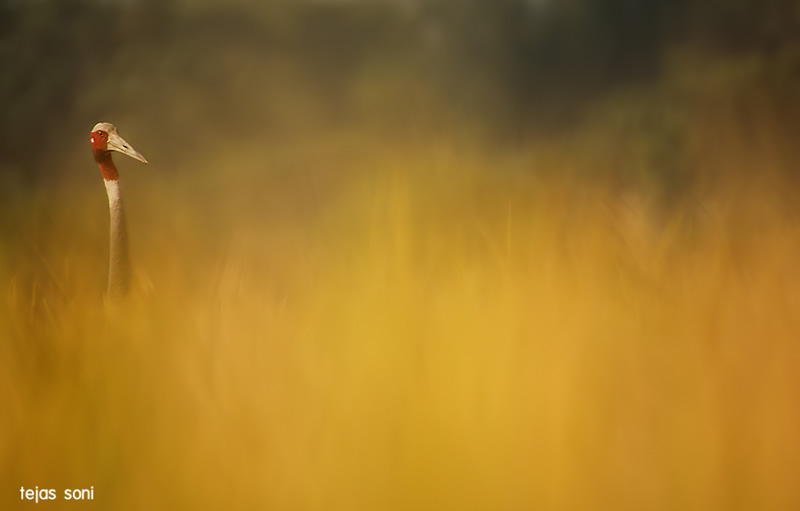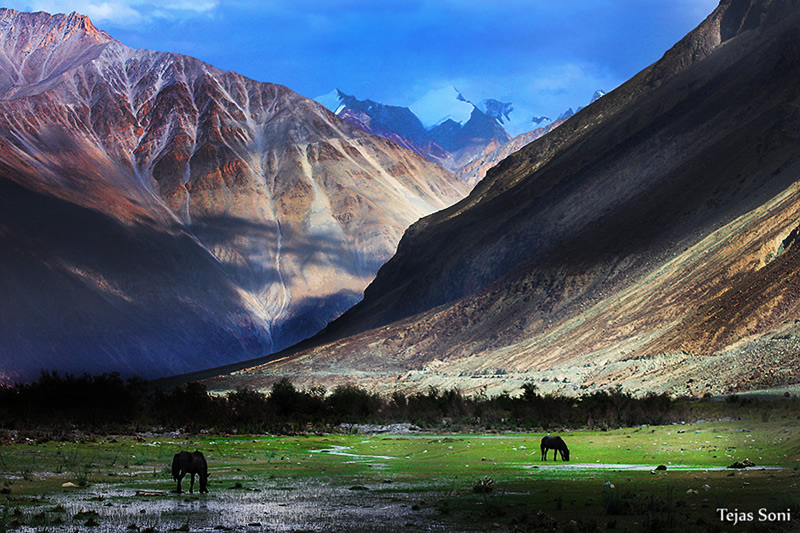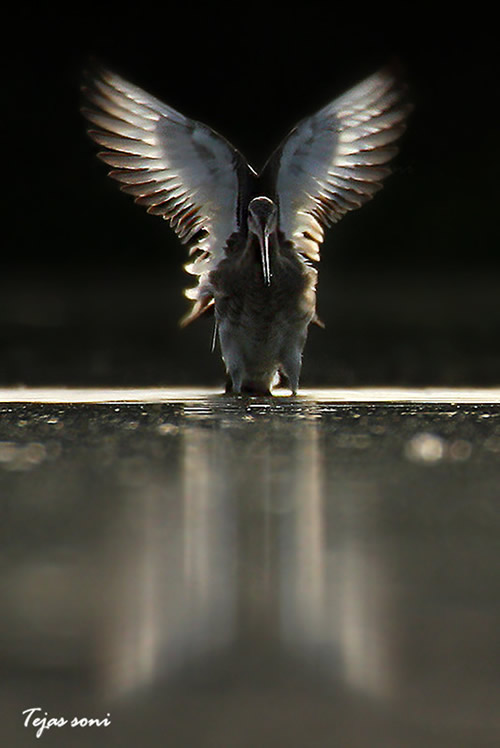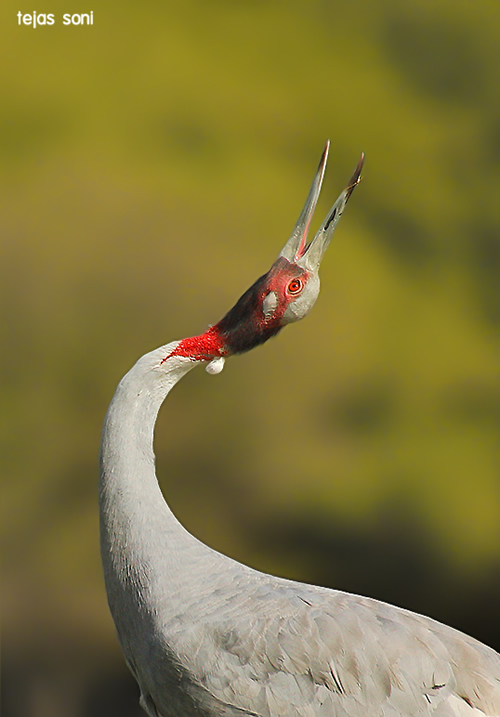 You can find Tejas Soni on the Web :
Copyrights:
All the pictures in this post are copyrighted Tejas Soni. Their reproduction, even in part, is forbidden without the explicit approval of the rightful owners.