Nick Brandt is an interesting person, a phenomenal wildlife photographer who believes in a simple term "Fail again but fail better". This is so unique about his role as a photographer to server what is left behind in terms of animal population with this vast world. His encounters and the relationships he had with these animals tells us stories through the photographs. A Man who is known for his patience and astounding work.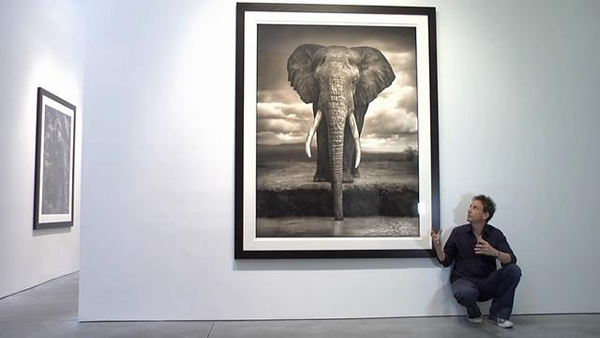 Nick Brandt discussing his recent exhibition at Hasted Kraeutler, On This Earth, A Shadow Falls.
Nick Brandt – Biography
One of those amazing master photographers who believes in recording the last testament of these scintillating wild species and their home before being destroyed by our own human hands. In his early days, Brandt studied Painting and once he moved to US in 1992, he started directing many of these award winning music videos which were featuring big names like MJ, Moby, Jewel, Embrace, XTC, Badly Drawn Boy.
His love for wild animals happened while he was directing the "Earth Song" featuring the great MJ in Tanzania. This started to write his journey towards the likes of wildlife photography and Brandt wanted to explore further on the emotions of animals through photography.
Rather surprisingly, Brandt has never used a telephoto lens to capture these wonderful species. Speaking about this, he asks " You will not take a portrait of human being staying some hundred feets away from them, so the same applies to capture the real spirit of an animal you should move in close."
Having been to almost all the wild parts of africa, Brandt specializes in these documentary style of wildlife photography, usually he shoots with medium format monochrome film and a Pentex 67II with fixed lenses. He loves to capture the soul of an animal as well as some epic panoramas of dramatic landscapes.


Museum Show – Fotografiska Museum, Stockholm, Sweden
Why I like Nick Brandt:
His real passion and dedication combined with enormous amount of patience has paid of in these stunning monochromatic pictures.
Brandt's Pictures have set an example for the next generation photographers, willing and loving pursue in this genre. As we could see, many of the aspirants today, have gained compassion and wonderful style from this master.
Scale to the composition is eternal in Brandt's pictures, his study on art has come in handy for him to go by the exact way of making a photograph similar to that of an artwork.
Mood and everlasting emotions are absolutely stunning, since we hardly see a wildlife photograph with emotions these days or at any time.
Pausing a significant moment of brilliance, Brandt makes us rejoice again and again for these amazing landscapes filled with some exciting species of animals. His Pictures shows it how important it should be in saving and preserving the wildlife.
His frames are very dynamic, be it a puff of dust from the elephant's back or the desert storm, there is this constant flow of energy inside his frames.
These pictures are hard to forget and even harder not to fall for its beauty. A Master Photographer who is immensely inspirational.

© Nick Brandt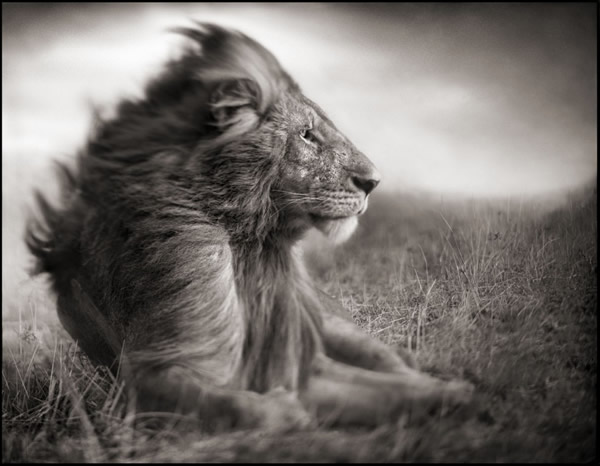 © Nick Brandt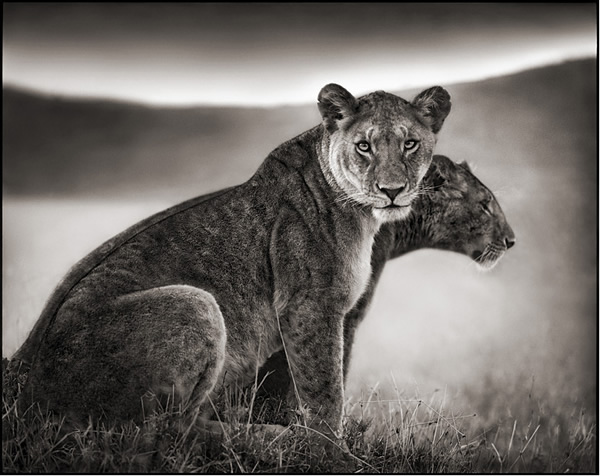 © Nick Brandt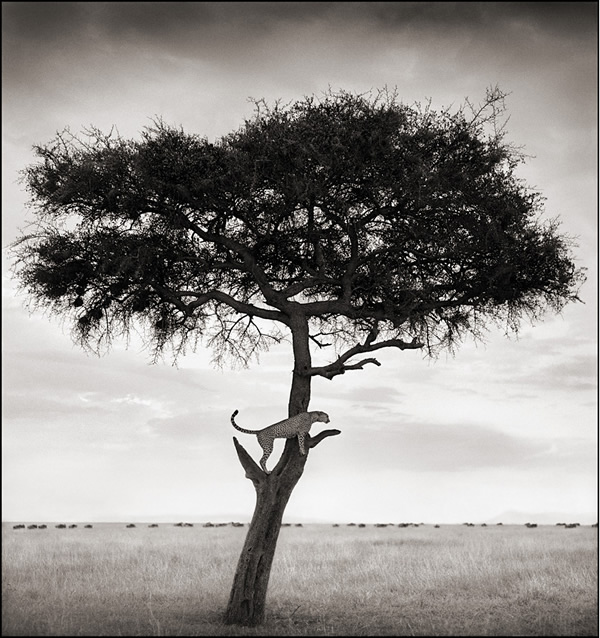 © Nick Brandt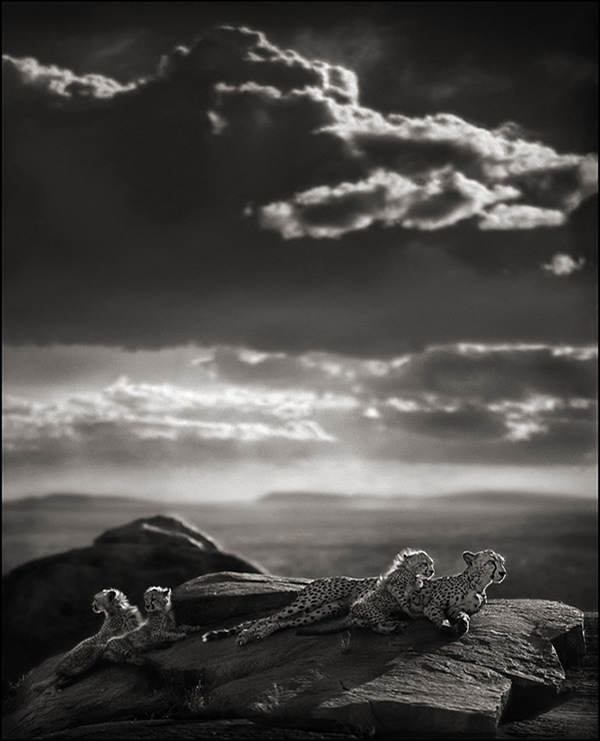 © Nick Brandt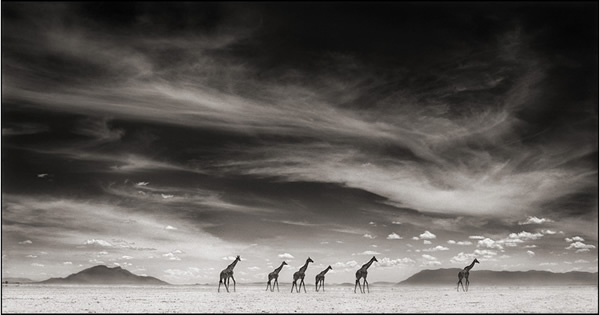 © Nick Brandt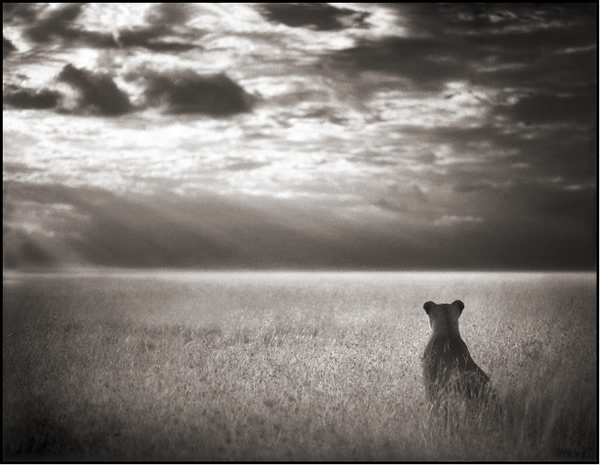 © Nick Brandt

© Nick Brandt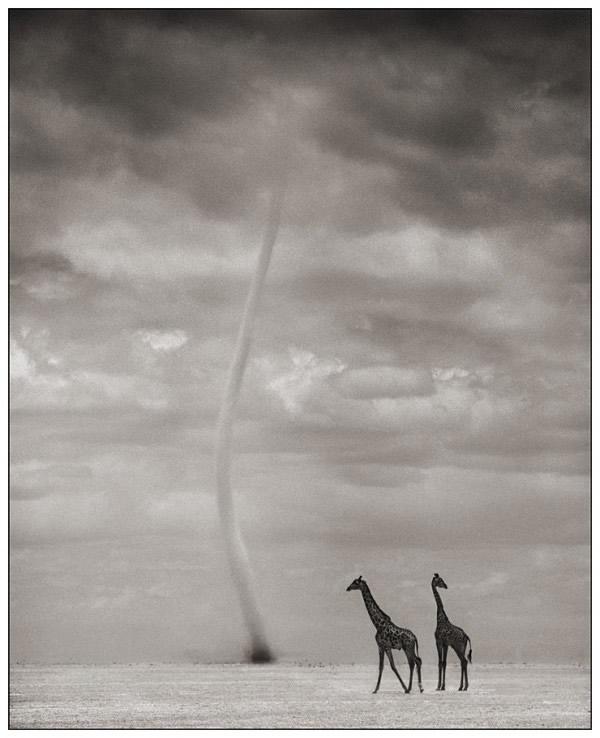 © Nick Brandt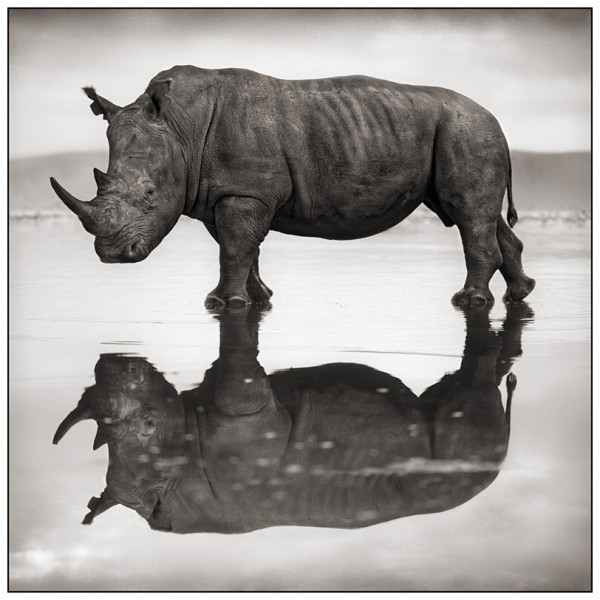 © Nick Brandt

© Nick Brandt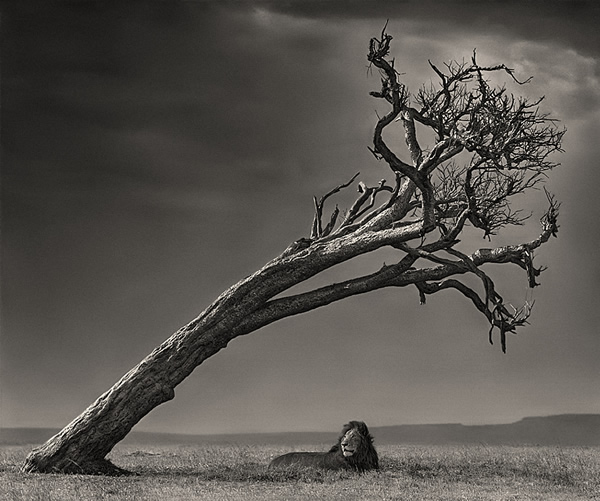 © Nick Brandt
Photographer Spotlight: Nick Brandt
Nick Brandt : In the eye of the beholder
A visual representation of Nick's Pictures combined with some silent music. I am sure this would transfer you to a totally new level in photography.
Some of Publications from Nick Brandt
Some of the wonderful works from Nick has been recorded and compiled as a book, which is definitely incredible for any art collector. These books show us how realistic and magnificent this animal kingdom is.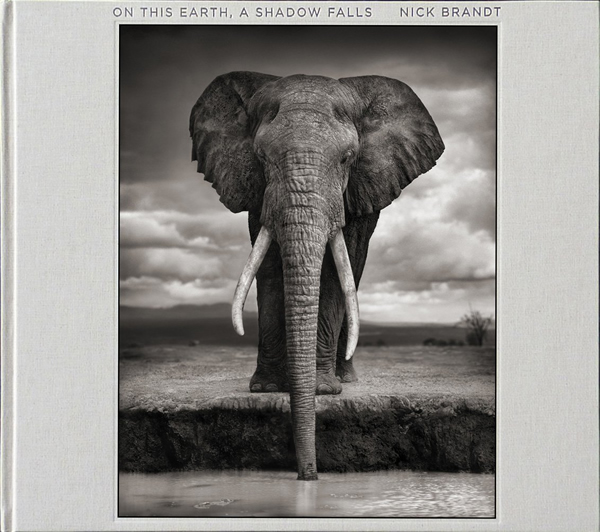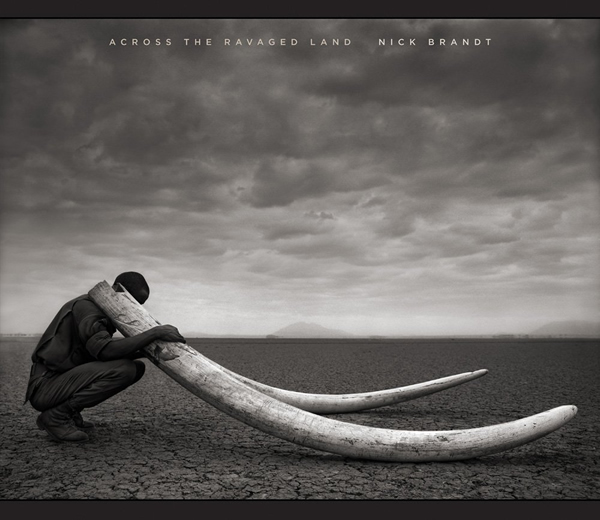 You can find more details about Nick Brandt: