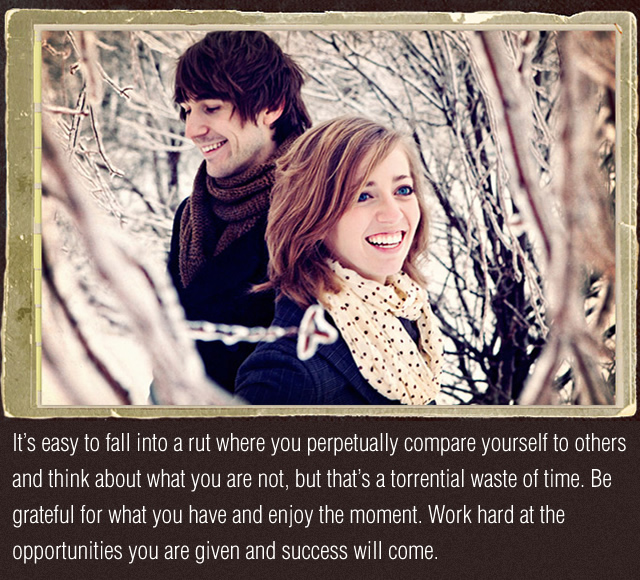 Hi Dan, Welcome to 121 Clicks. Please introduce yourself. Could you tell us where you're from and how you got started in Photography?
Salutations! I'm from Ames, IA and run McClanahan Studio with my better half, Alex. We met at Iowa State where I studied journalism and she studied graphic design. We graduated and got married in 2008 which is right about the time I started getting really into photography. It's also right about the time the economy tanked and we couldn't get the jobs we wanted, so we moved in with my grandparents because we were broke as a joke and they offered up their attic. That's when we got the hair-brained idea to start a photography studio, neither one of us really knowing what that meant. But we owned a camera and a couple lenses and people wanted to pay us for pictures, so it seemed logical. The transition was made easier because we were already basically homeless and unemployed so we figured anything was a step in the right direction. We officially launched McClanahan Studio in March of 2009 and both went full-time in 2010. It's been a crazy ride ever since and we haven't looked back. Oh, and we also recently moved out of the grandparents and got our own place! (but we do miss the card playing)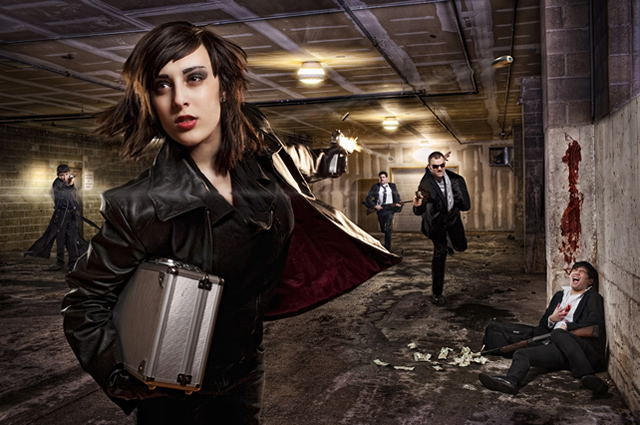 You are working with your wife and I am sure you guys are enjoying each other. How do you share your work and ideas with her?
It's tricky working with your spouse, and a lot of couples would drive each other mad. From day one we made a pact that if the business started hurting our marriage, we would give up the business. Having the mindset that the business is secondary to marriage has helped us quell conflict and made working together insanely fun. She's becoming a fantastic photographer. We photograph weddings together and I photograph all the single-shooter jobs on my own (seniors, engagements, most of our commercial). She edits our weddings, designs all of our products in-house, takes care of our accounting, handles sales and most of our communication. I manage our IT, marketing, and commercial projects. Between the two of us we do literally everything, and we probably spend 20% of our time shooting and 80% of our time taking care of the business. Sometimes it's a lot to handle, but at the end of the day it's rewarding because we've built this entire thing as a team.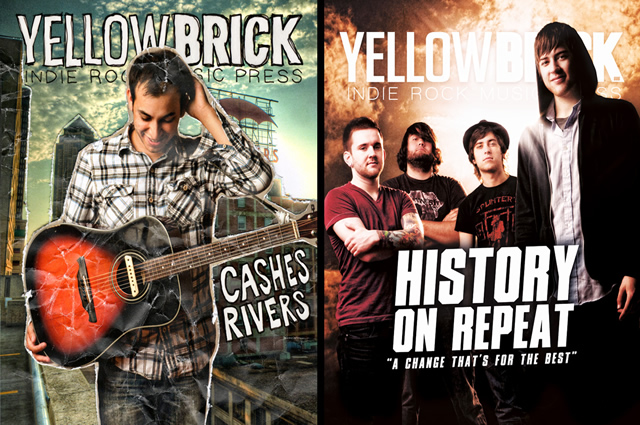 From McClanahan Studio you are providing Commercial, Senior and Wedding Services. How would you describe your photographic vision? What kind of feel do you try and create in your photos?
We try and capture the authentic personalities of our clients in an artistic way. The artistry changes as we grow, but the underlying theme is the content. An image can be lit, HDR'ed, texture overlays, all the gimicks in the book – but if it doesn't have content, it's worthless to the client and has no lasting value.
From May-October we photograph weddings and seniors because they're extremely seasonal in Iowa. From Nov-April is when we do most of our commercial projects and personal work, as well as teaching at workshops and conferences.
It's very rare that a studio specializes in both portraiture and commercial work, but we love them both for different reasons and I think our work is stronger all around because of the experience we glean from being involved in both avenues.
How do you keep yourself motivated and your photography fresh?
By not spreading ourselves too thin. We are very low volume (only 50 seniors and 15 weddings/year). That allows us to invest ourselves more with each individual client. It also allows us to take time off and pursue personal projects that exercise our creativity, and to have a life outside of the business (that's a biggie). We've found this is essential to preventing burnout and maintaining passion.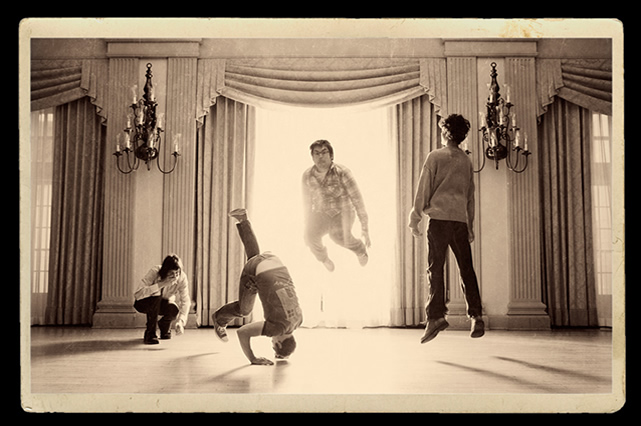 When you get an idea in your head for a photo, how do you go about getting that shot?
Honestly 99% of our portrait work evolves spontaneously during the session. If you preconceive your images before you've even gotten to know your clients, you'll likely be forcing them into something that isn't a true representation of them. We do like to work with clients prior to the session to determine meaningful locations and sometimes themes that we can implement into the session. But the best images are spontaneous and happen when we're in our element and our clients are having fun.
Commercial work, on the other hand, is more preconceived. Usually I brainstorm with a team – the best ideas always evolve from collaboration.
I do have a list of ideas I have in my head that I photograph as personal work when time allows (see the "personal" gallery on our website). My ideas are more concepts than they are pre-composed ideas. I work best when things are left open ended. If you plan stuff out too much, it's easy to get disappointed when things don't go according to plan (which they never do). If you show up to a shoot and play off of everybody's strengths and ideas, the end result is usually much better than the plan anyways.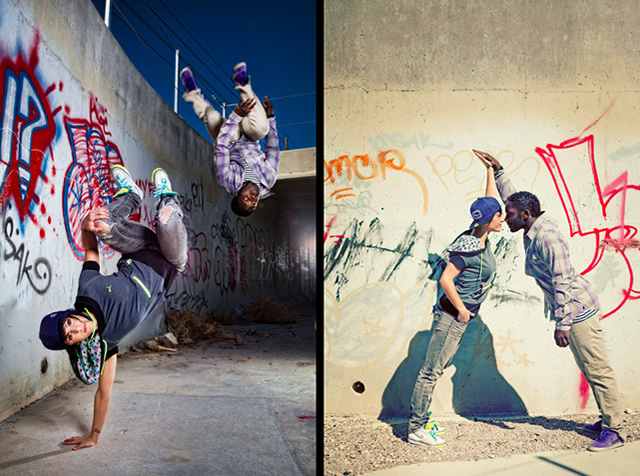 Mostly you are working with people, what is the secret behind to get a good expression or pose from them?
When we photograph we make it very casual. Nobody likes having their photo taken and everybody is guarded. The trick is to get them to lower their guard. It's a different process for everybody, but genuine interaction is the key.
Before you start a shoot, how will you prepare yourself?
Make sure my stuff is charged and make sure I have a rough plan of how we'll be spending our time and I make sure I've secured access to any locations required for the shoot. When we were just getting started used to get stressed out and couldn't sleep well before a big shoot, but now I don't really get phased. I make sure I'm rested, fed and hydrated so none of those things interrupt the chemistry of a session.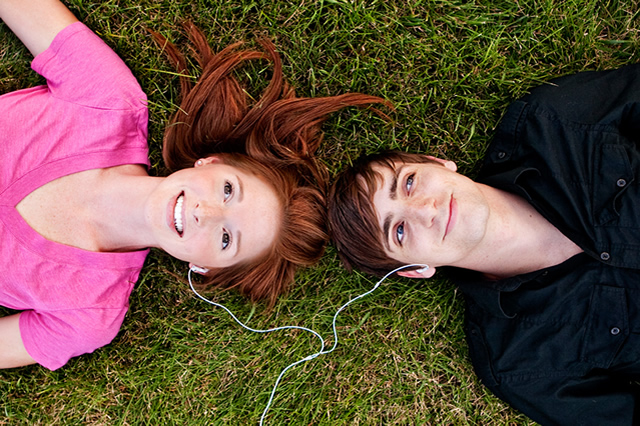 Can you please describe the process behind your photograph, which are Concept, Location, Capture and Post Processing?
The process is different for every image and every type of session (for instance we have a process for weddings, a process for seniors, and a process for commercial), but here's a general overview of our workflow:
Book the session – there is a lot of time spent on the phone emailing
Communicate with the client so that everybody has an idea of what to expect during the shoot. This includes the client voicing their ideas (if they have anything specific) and hammering out a game plan. This stage is much more extensive with wedding clients.
Shoot (45mins-3hrs for a senior, 8-10 hrs for a wedding)
Edit in Lightroom (usually narrow it down to 50 proofs for a senior and a few hundred for a wedding)
Design and present (we create albums for all of our weddings and most of our seniors).
Print, package and deliver
We do projection proofing for all of our close-by clients, meaning we have them come into the studio to view and pick out their images on a big screen. We open Photoshop to fine-tune print files, but most of our editing is done in Lightroom (which is a recent transition that has really helped our workflow efficiency).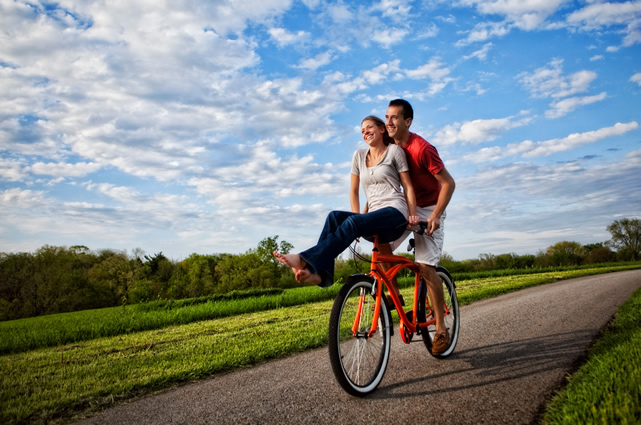 What is your first paid assignment and what is your most memorable assignment?
My first paid assignment was senior portraits for my next door neighbor. I had just bought a Canon Rebel XT and didn't know how to use it but they paid me $100, w00t!
I can't name a most memorable shoot – every one is memorable for different reasons when you're emotionally invested in your clients. We were in Vegas in February and got to shoot an engagement session with a couple that works for Circque De Soleil and the guy was running up walls and flipping over things! Clarke University is always a blast to shoot with – they're very supportive of creativity and they're running a photo-driven marketing campaign that's pushing the envelope for higher education.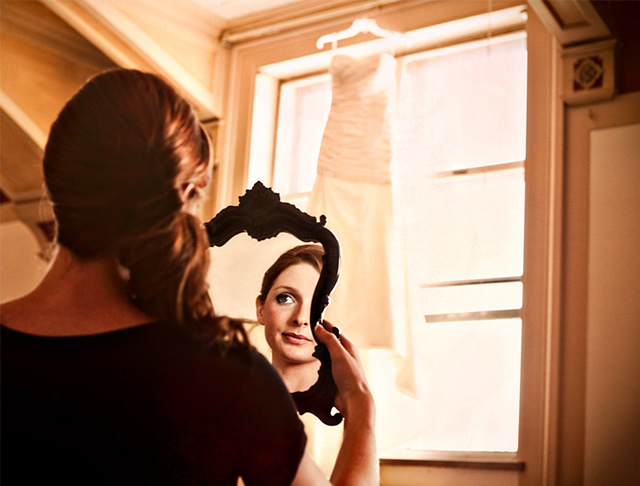 Most of your photos have some creative process, where do you get those unique inspirations from?
I'm always looking for different angles and new ways to tell a story. I make sure at every session that I spend time trying things I've never done before. As previously mentioned, it's not usually preconceived – I just play with ideas and they evolve naturally. Do my ideas always work? No! But that's the only way to grow. Also – I've learned not to look at other portrait photographers work. If you spend too much time looking at what everybody else is doing, your stuff will look like everybody else's. I don't want that. I subscribe to some music and fashion magazines because the stuff in them is always crazy. Also I'm very conscious of things like camera angles and lighting when I watch movies. I think that subconsciously seeps into my work. Exercising your subconscious allows you to be creative in the moment, which allows you to have better chemistry with your clients. In my work client interaction is the most important element, so I have to make sure everything I do enhances their experience rather than detracts from it. Portrait clients aren't professional models – they lose interest quickly if you don't keep things exciting.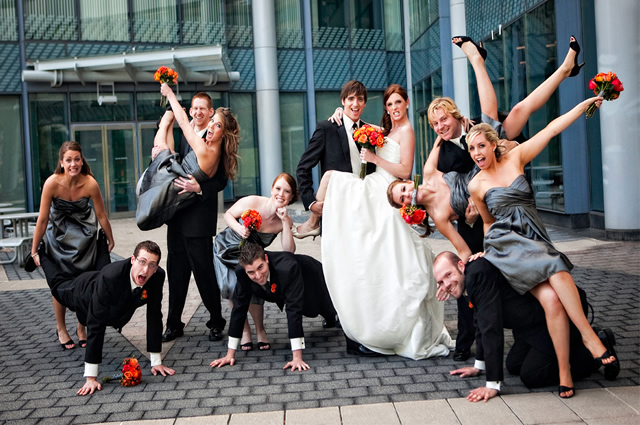 When you make Wedding Albums and Photo Canvas, what are the most important things will you consider in printing?
It's pretty simple. We calibrate our monitors, make everything look rocking, set up the files to the proper dimensions and DPI and print. And if we're not happy with how it looks we'll print it again because we want our end product to be hot.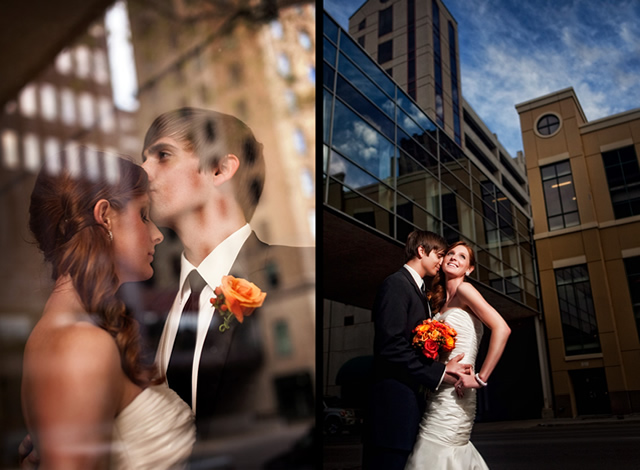 What type of camera, lenses and lighting equipment do you use?
CAMERA STUFF
Canon 5dmkII – we each have one of these as our workhorse
Canon 24-70 2.8 – two of these. 80% of the images you see were shot with one of these bad boys.
Canon 70-200 2.8 – two of these as well. For picking off intimate moments during wedding ceremonies while staying unobtrusive like a ninja
Canon 16-35 2.8 – really wide lens for cramped interiors
Sigma 50mm 1.4 – amazing portrait lens for shallow DOP images
Canon 100mm macro – this bad boy only has one job: making rings look awesome!
Canon 15mm Fisheye – fun lens to use sparingly in appropriate situations when the party is hoppin'
Canon 45mm Tilt Shift – new toy that we're working on implementing into our style
Canon G11 – our camera for hiking and personal travel. It's point and shoot camera with full manual controls!!
LIGHTS
Larson Reflectors
Canon 580exII's with RadioPopper PX's for location lighting
Alien Bees with RadioPopper JR's for studio lighting
COMPUTERS/SOFTWARE
23″ Apple iMacs (Intel) with Wacom Tablets for our daily grind
15″ Macbook Pro for traveling
Photomechanic (ingesting and organizing)
Adobe Lightroom 3 (most of our editing)
Adobe CS4 (Photoshop for complex images, InDesign and Illustrator for product and album design)
I'm very inspired by your Wedding Photography. Is this a big part of your business and who are your clients? For somebody wanting to get into this area of photography what are your suggestions?
Relatively speaking, we're pretty new to wedding photography – we've photographed less than 40 in our entire careers and I know many photographers that shoot more than that in a single year. From our first gig we've taken our weddings very seriously and have always made it our aim to be different, which is probably why you noticed our work. There's so much sameness in our market. It's one of the big reasons why we felt inclined to start a studio – I felt like there were plenty of trendy brides itching for something creative. Our clients vary drastically from year to year because we've been blessed in not having to advertise. Our brides usually hear about us through word-of-mouth or by stumbling across our work online. Facebook has been HUGE in exposing our work. We always photograph some weddings in Iowa each year, but we travel quite a bit too. We've had weddings in Oregon, NYC, South Carolina, Cape Cod, Minneapolis and Chicago to name a few places. It's crazy to us. I think the key to our quick growth in this area is disregarding normalcy and trying to develop a unique style that we're passionate about. We don't price ourselves according to competition – that's where many people get hung up. We developed packages around our workflow and unique shooting style. It's helped bring us brides that really love what we do and creates situations conducive to great imagery. We pour ourselves into our weddings 150% because it's not the kind of thing you can take lightly. It's the most important day of our client's lives, and it's the most rewarding feeling in the world when they love their images.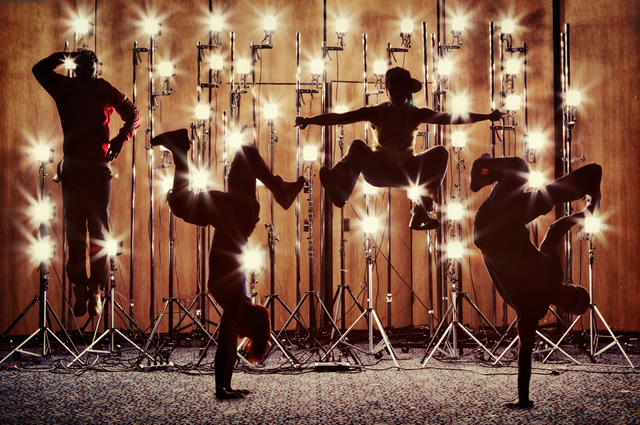 When you doing commercial assignment, how much you involved in Makeup and Styling?
It varies, but generally that's something the client takes care of.
List of your Favorite Photographers here and why you like their work?
Parker J Pfister – amazing storyteller and IMO the best wedding photographer working today. his work will stand the test of time.
Dave Hill – insane level of artistry. I could stare at his images for hours.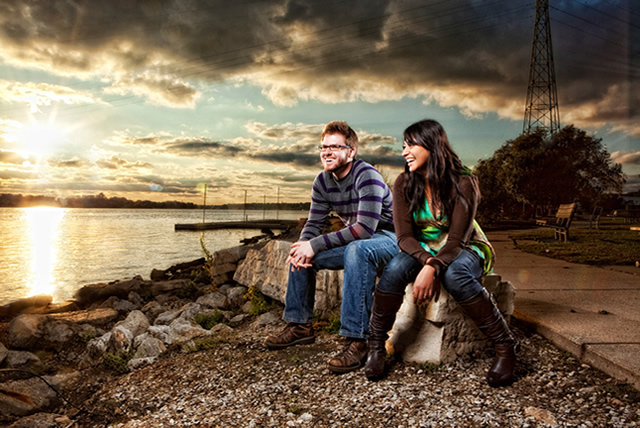 If you could go on assignment anywhere in the world to shoot whatever you wanted; where and what would it be, and why?
To me it's more about the people I'm photographing than it is about the location, but since you asked… I'd love to photograph some European weddings. We got engaged in Italy and are dying to go back. Please tell all your engaged Italian friends!!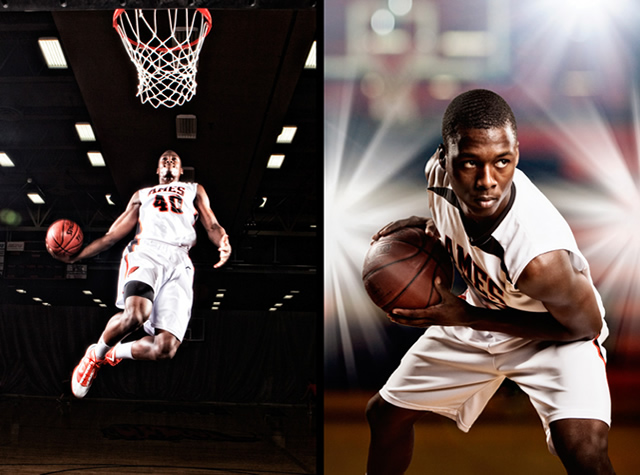 I realize that each photographer has love with particular subject such as Landscapes, Nature, Portraits, etc. Other than Wedding and Commercial Photography what would you like?
My passion is portraits and relationships so that's what I'm driven to focus on. I have great respect for landscape artists and fine artists because I know how hard it is to get those images, but I don't think I'd have the patience to do that full time. I also love highly produced commercial portraiture (i.e. movie posters and album artwork for major labels). I hope to get into that more down the road.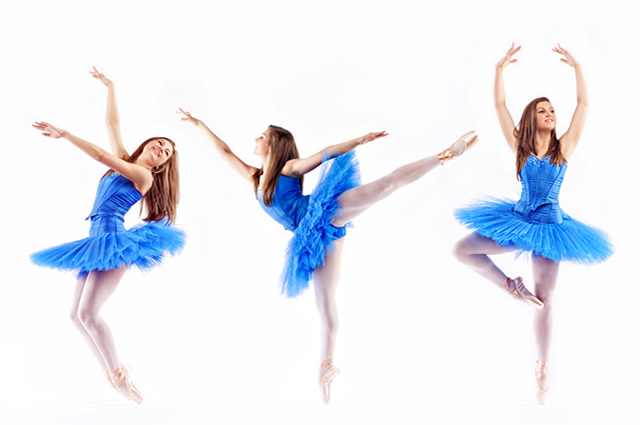 If not a Photographer, what would you have been?
I wanted to be a musician most of my life, and I had the harsh realization that music wasn't a feasible way to sustain a family. In college that transitioned into music journalism, and now I still exercise that outlet by photographing musicians and playing when I can. But if I hadn't met Alex I'd probably be working at a gas station or something.
A photography website or blog you visit often?
Aphotoeditor.com is the only one I frequent. It has great insight into the editorial and commercial industry. Otherwise I keep tabs with photo friends on Facebook. I used to spend a lot more time online, but I found that I'm way more productive actually getting off the couch and shooting work instead of looking at other people's work wishing I could shoot it.
What are your plans for the future? Do you have any new projects on the go at the moment, or anything that you're planning to do?
The studio has already evolved beyond what we thought it would be for a long time. We plan on staying in Iowa and maintaining our low volume, high quality business model and continually pushing ourselves to grow as artists. Our family is here and they're a big priority in our lives. I know the norm is to move to the big city and sell your soul to your career, but we've seen enough of that to realize it's not for us. Call it old fashioned Midwestern values but family and lifestyle are huge factors for us. That said, I love traveling for gigs. I'd love to start working with higher profile commercial clients outside the Midwest.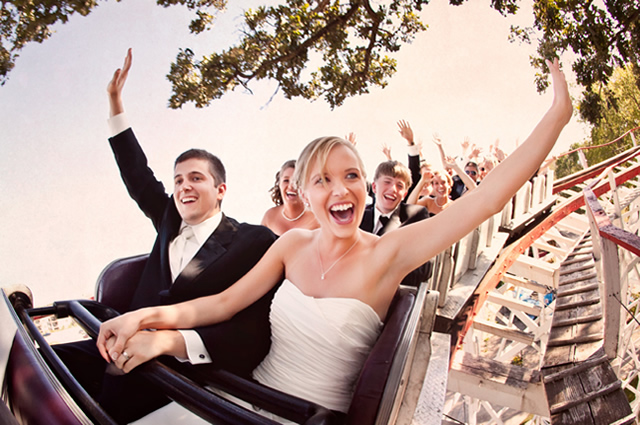 What is the best compliment do you have ever? Could you please share Happiest Moment in your Photography Life?
My favorite moments are unveiling images to portrait clients for the first time. When a bride laughs and cries when she sees her images for the first time… that feeling is incredibly rewarding and validates what we're doing. Professionally speaking, this year I did very well in PPA print competition. My 4 entries made it all the way to the International Print Competition and 3 of them were selected for the traveling Loan collection. They named me a Platinum Photographer of the Year for 2011, so now I can call my mom and use that to convince her that I'm doing something with my life.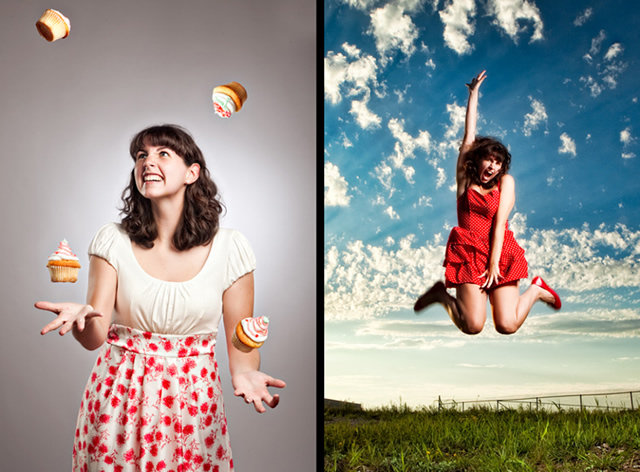 Apart from photography, tell me about your hobbies and interests?
God, friends, music, camping, cooking – anything with Alex. I like to work hard so I can play hard.
Thanks again for providing 121 Clicks with this opportunity to interview you. Any final thoughts for our readers?
It's easy to fall into a rut where you perpetually compare yourself to others and think about what you are not, but that's a torrential waste of time. Be grateful for what you have and enjoy the moment. Work hard at the opportunities you are given and success will come.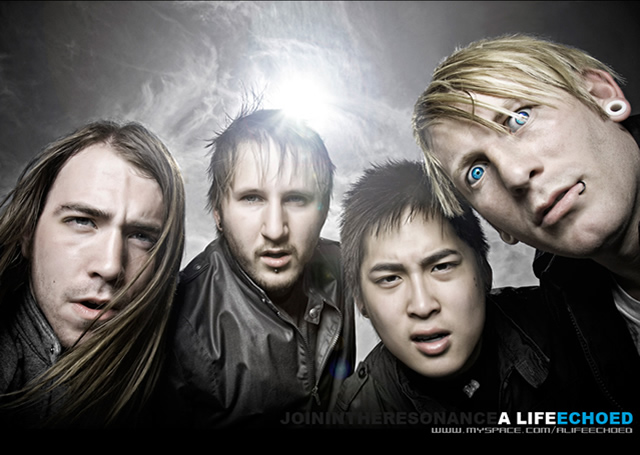 You can find McClanahan Studio on the Web :
Website     :  www.mcclanahanstudio.com
Facebook  :  www.facebook.com/pages/McClanahan-Studio/54254048780
Twitter       : www.twitter.com/mcstudio