These 30 photos taken you that time travel is possible through photographs, here in this post you can find then and now photos of some famous places. Around 596k members on the subreddit r/OldPhotosInRealLife constantly post photos comparing the past and present through photographs. The combination of these photos shows how time can sometimes change everything, while some things stay the same even after a gap of many years.
All photos are linked and lead to the sources from which they were taken. Please feel free to explore further works of these photographers on their collections or their personal sites.
#1 The Big Oak; Thomasville, Ga (1895/2020)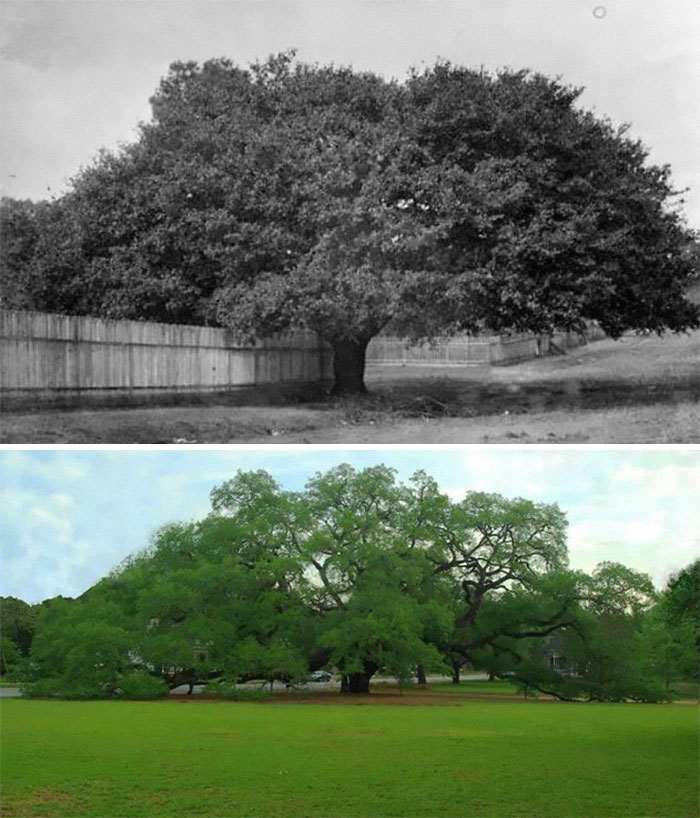 Photo source: thegregtastic
#2 Ancient Greece Before And After Excavation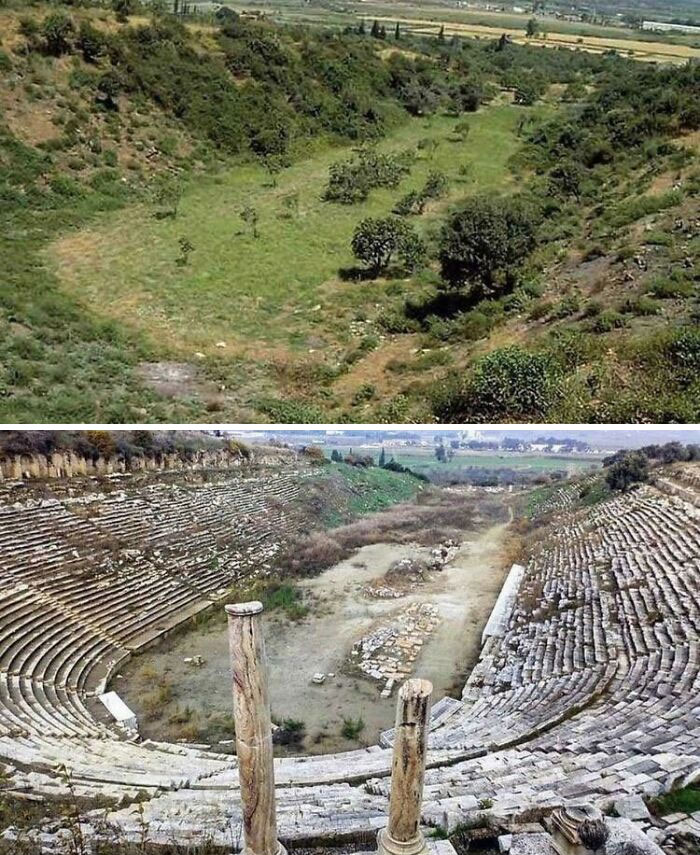 Photo source: Just_Another_Gen-Zer
#3 A Nashville House In 1896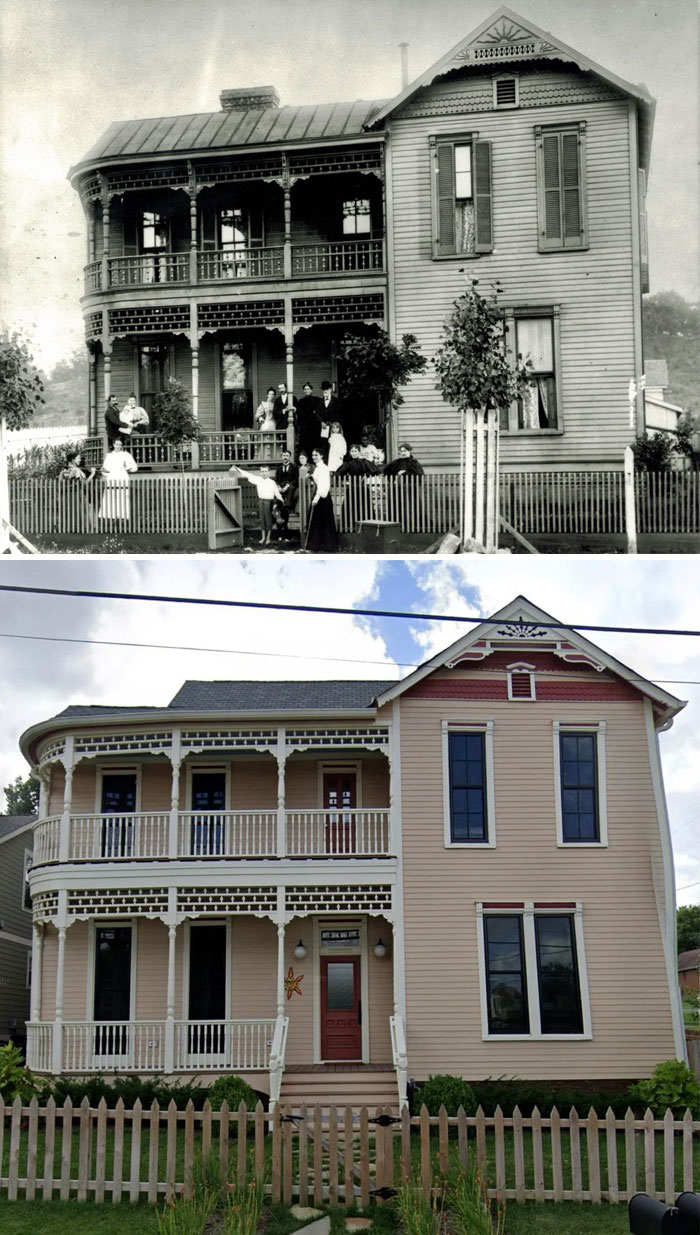 Photo source: pappard57
#4 Visitors In The Metropolitan Museum Of Art, Viewing Painting (Emanuel Leutze's Washington Crossing The Delaware – 1851) 1910 And 2019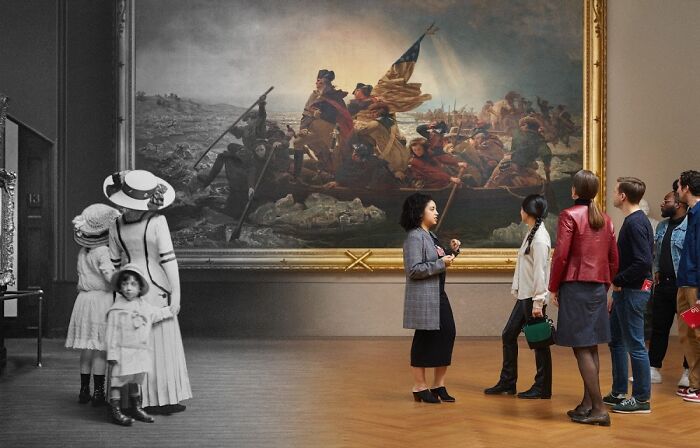 Photo source: d7mtg
#5 The Berlin Wall Fell 31 Years Ago Today!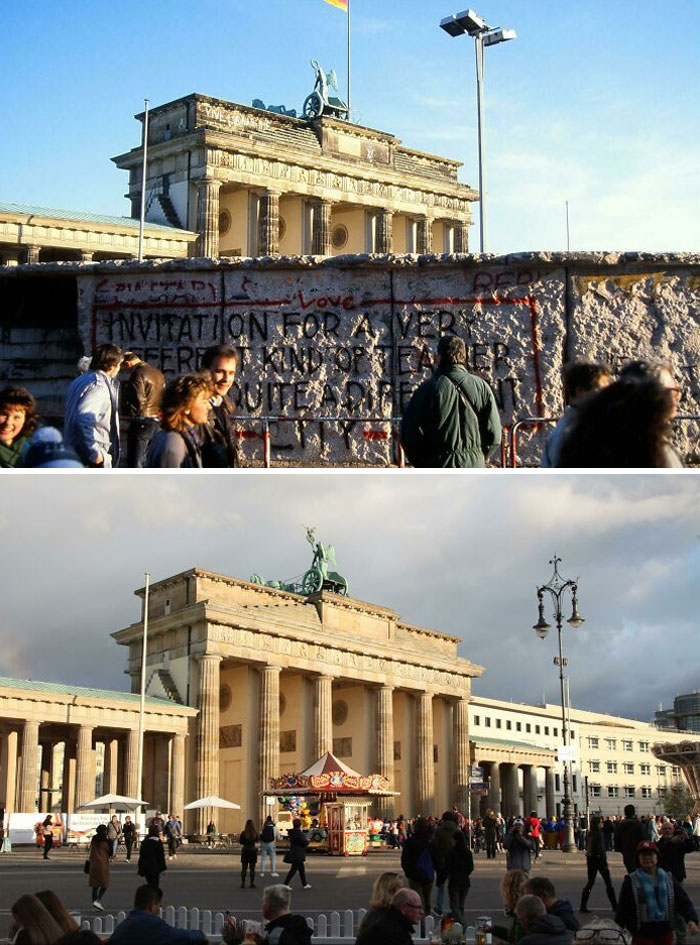 Photo source: jofurch
#6 Hiroshima 75 Years Ago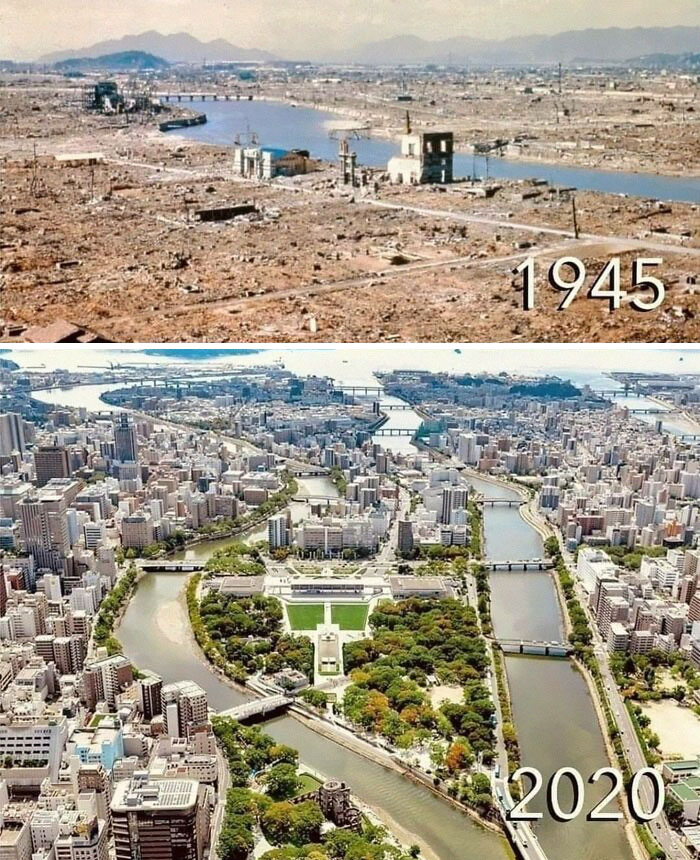 Photo source: Adamstowellll
#7 Machu Picchu, Peru. 1915 & 2020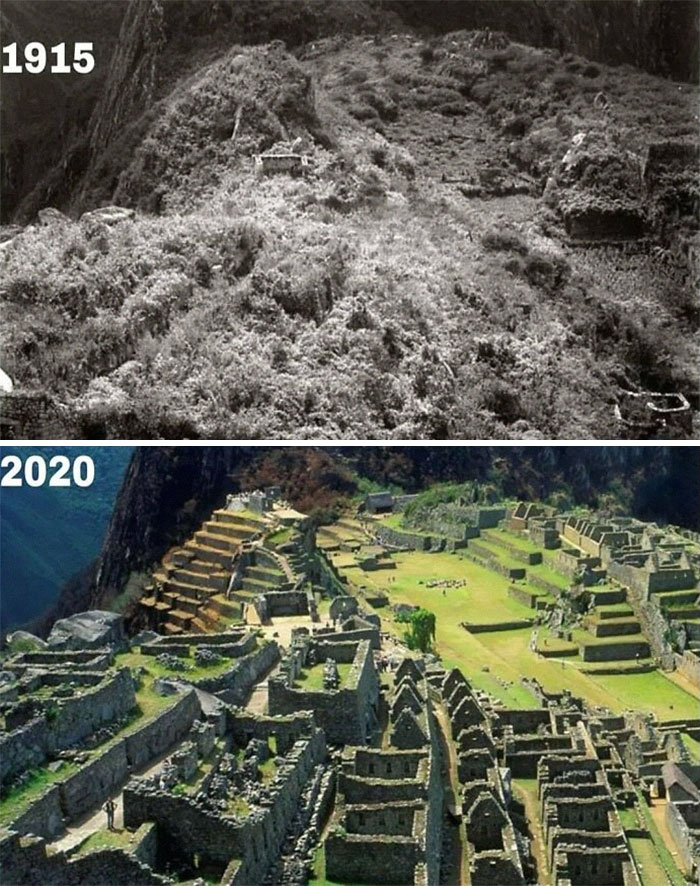 Photo source: Tuccano-
#8 Czech Out Prague 1910 And 2020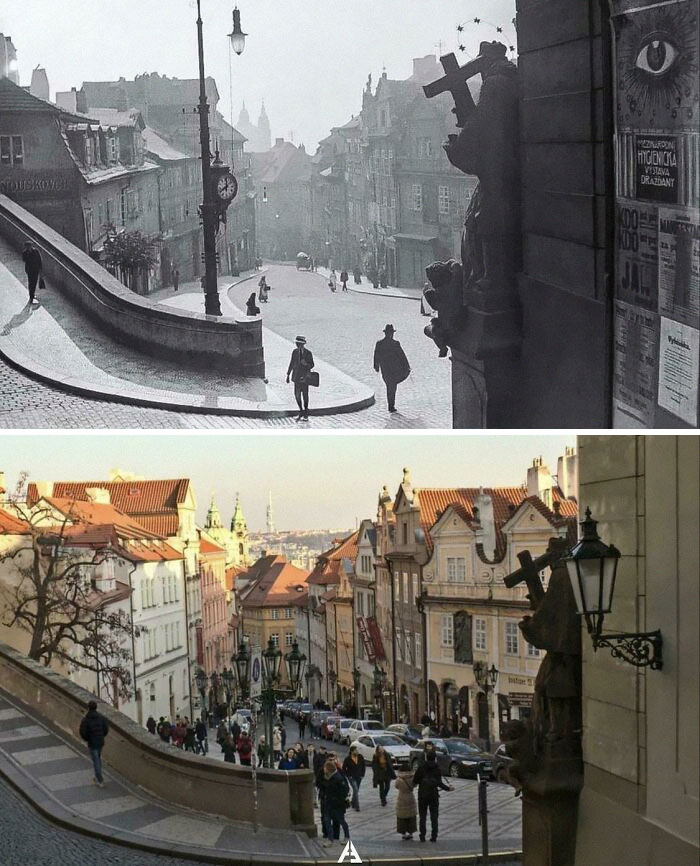 Photo source: Stotallytob3r
#9 Milan, Italy 1950s And 2021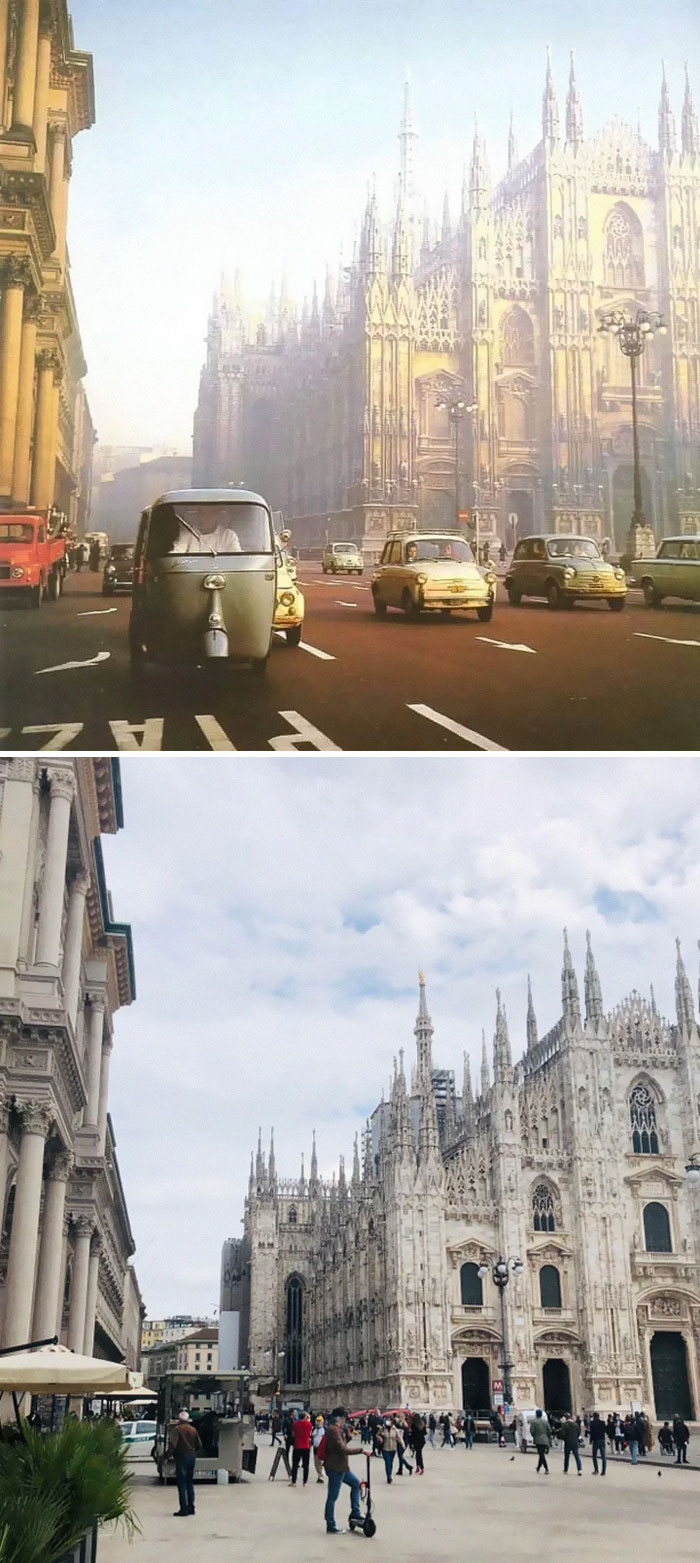 Photo source: Axelxxela
#10 Hick's Court, St Ives, England – 1888 And Today

Photo source: Le_Rat_Mort
#11 Curtiss C-46 Commando, One Of Pablo Escobar / Carlos Lehder's Drug Smuggling Planes Near Norman's Cay In The Bahamas, After 35 Years Submerged In Saltwater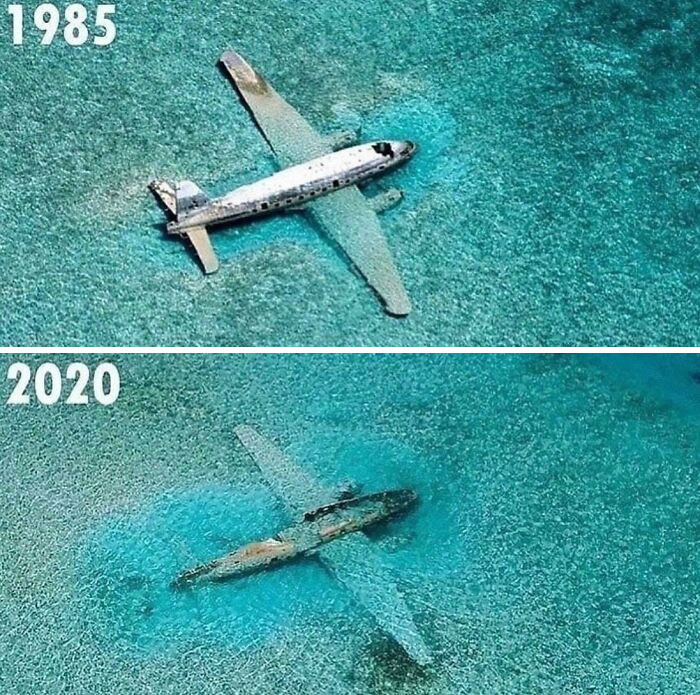 Photo source: abaganoush
#12 Town Square In Uelzen, Lower Saxony, Germany- During The Battle Of The Rhine, April 1945 And 2021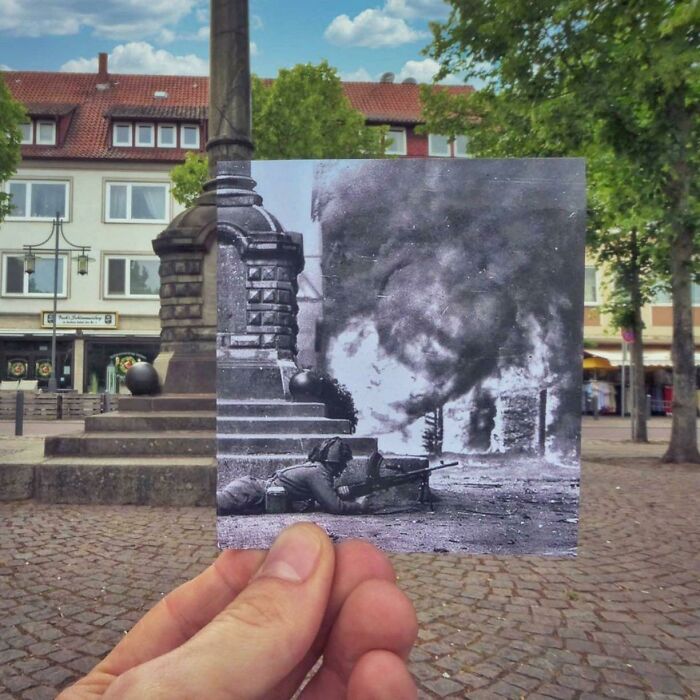 Photo source: DiosMioMan2
#13 Church St. Martin In Cologne, Germany 1946 And 2021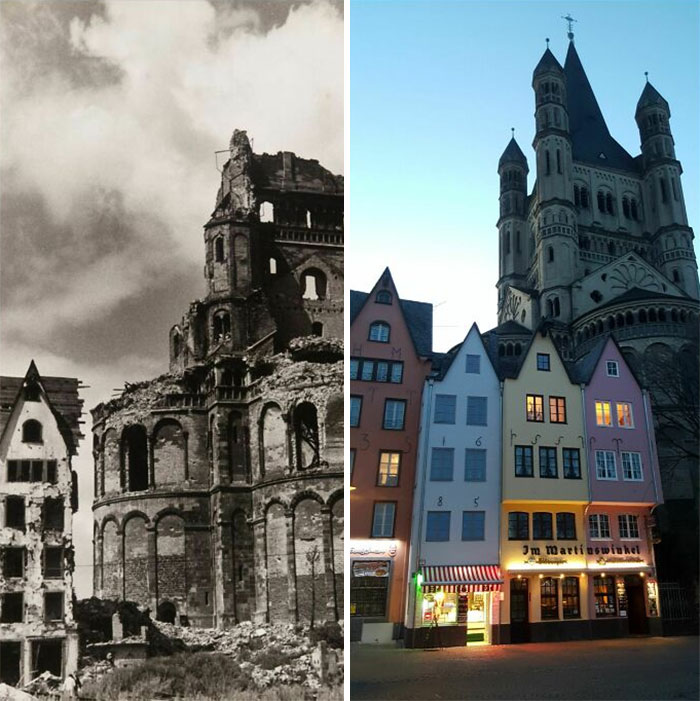 Photo source: Etsu87
#14 The Main Entrance To The City, York, England 1865 – 2015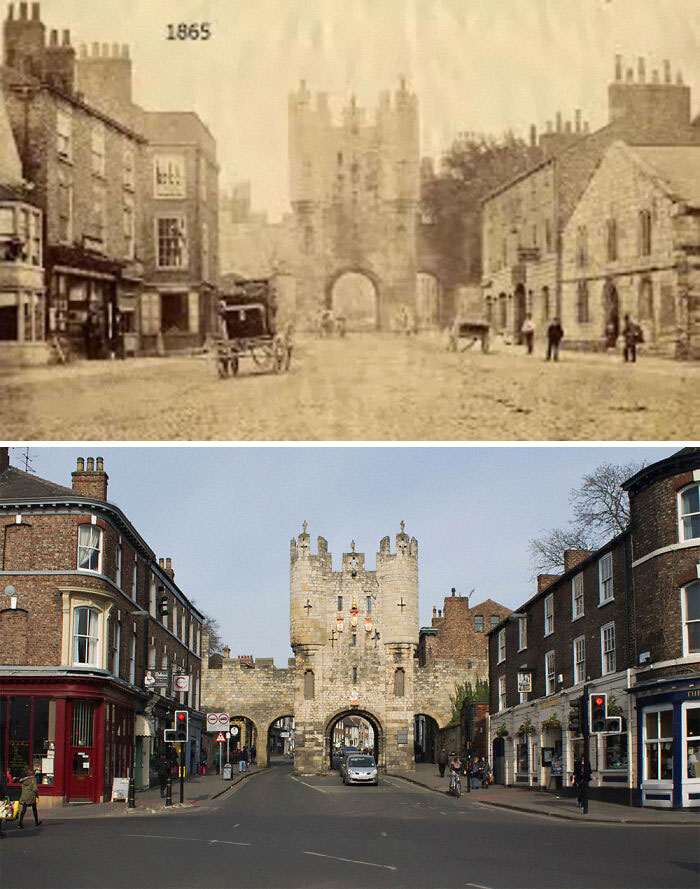 Photo source: hasanah78
#15 The Royal Crescent, Bath, UK. 1829-2020. Built 1774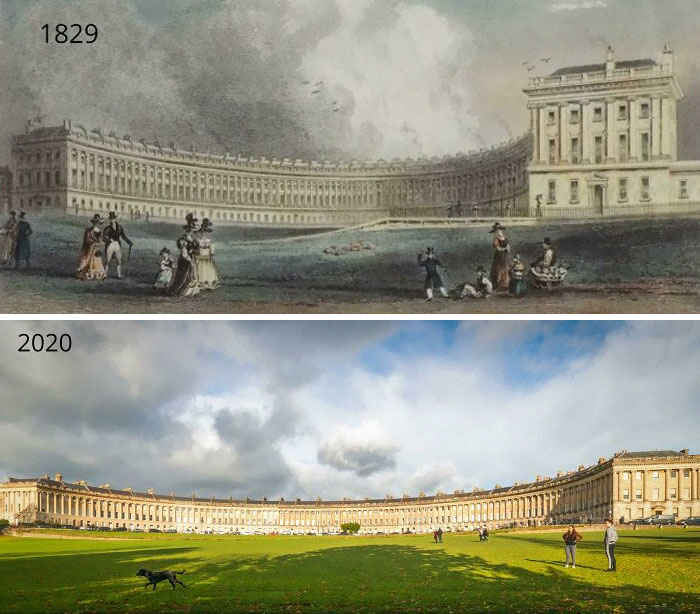 Photo source: TogderNodger
#16 Abandoned Restaurant In Petrópolis, Brazil (1960's And 2013)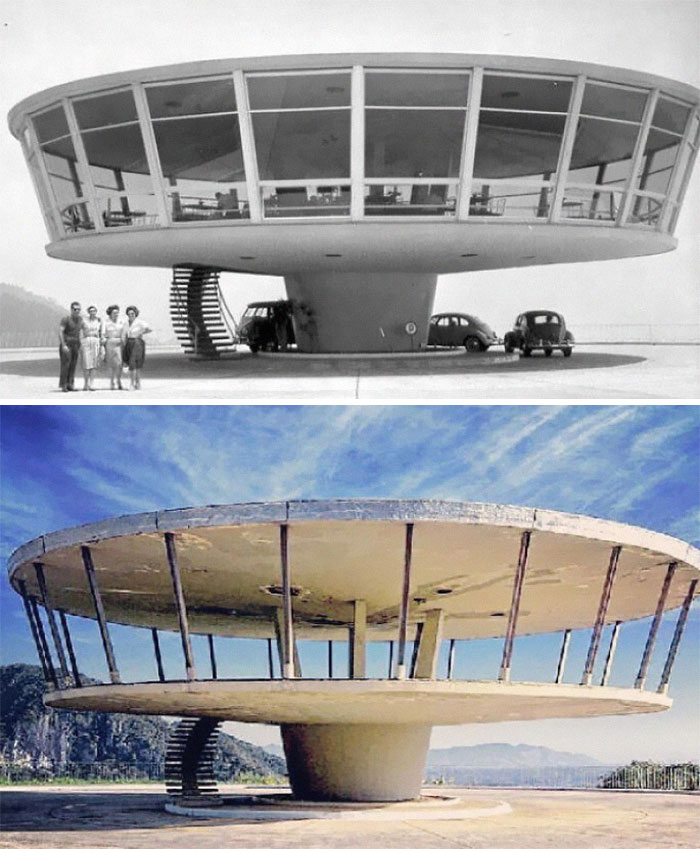 Photo source: Mackelowsky
#17 Theodore Roosevelt Would Be Proud.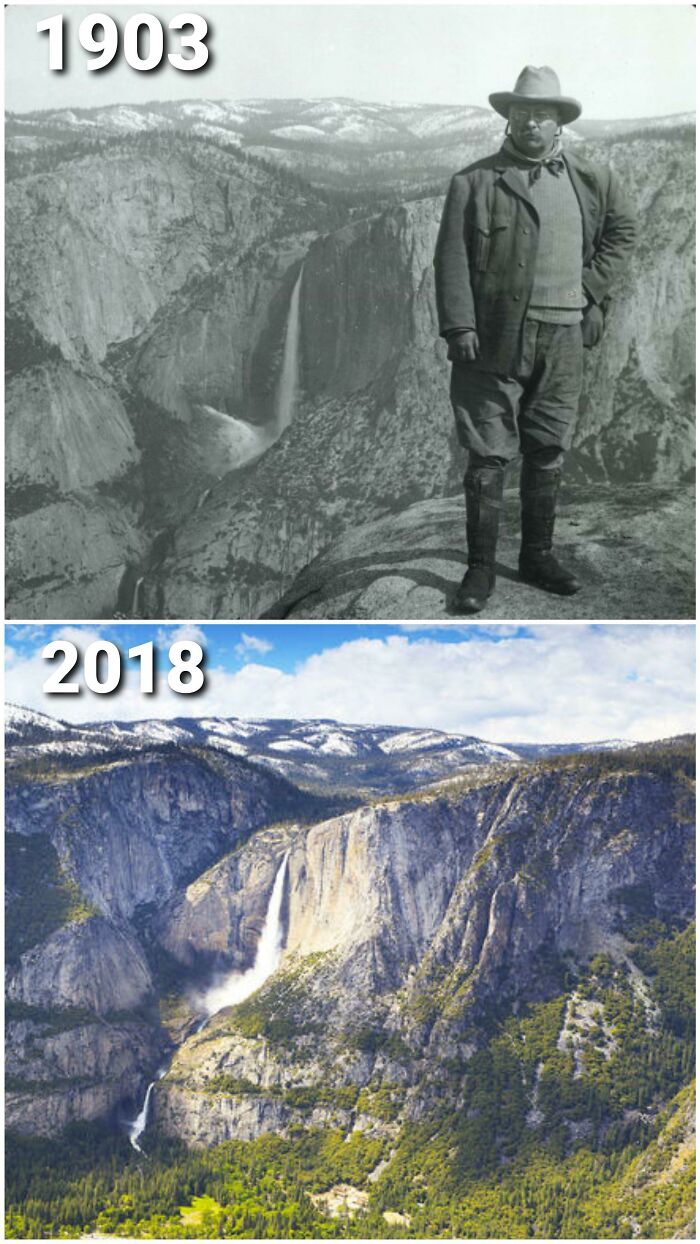 Photo source: sethsta
#18 Court Of The Lions, Granada, Spain – 1840 And Today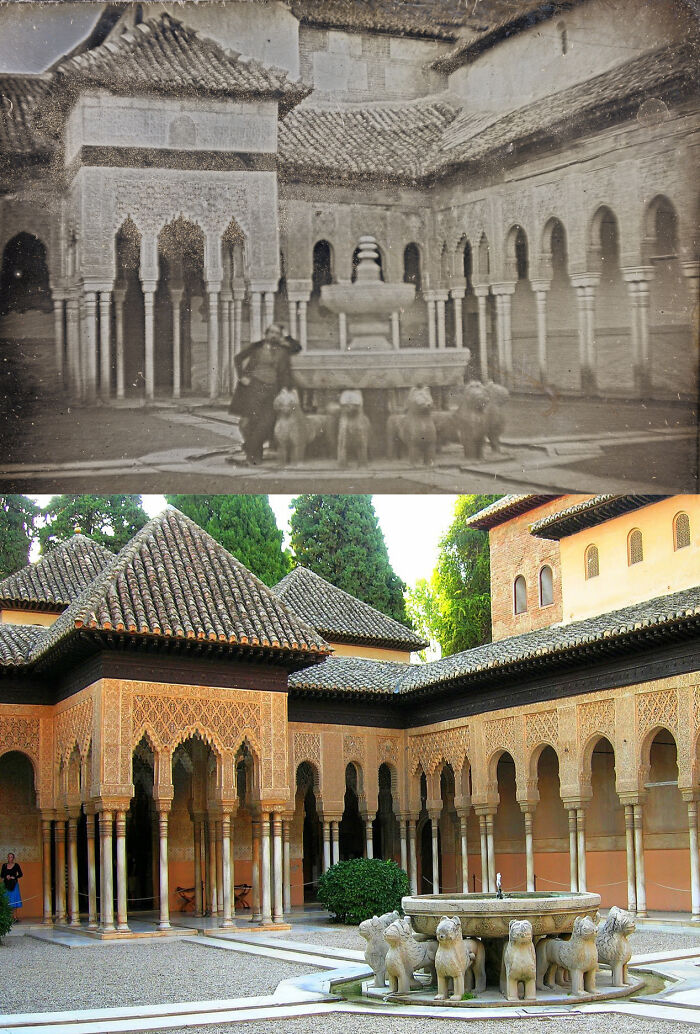 Photo source: Le_Rat_Mort
#19 Kraków, Poland (1939 And 2010s)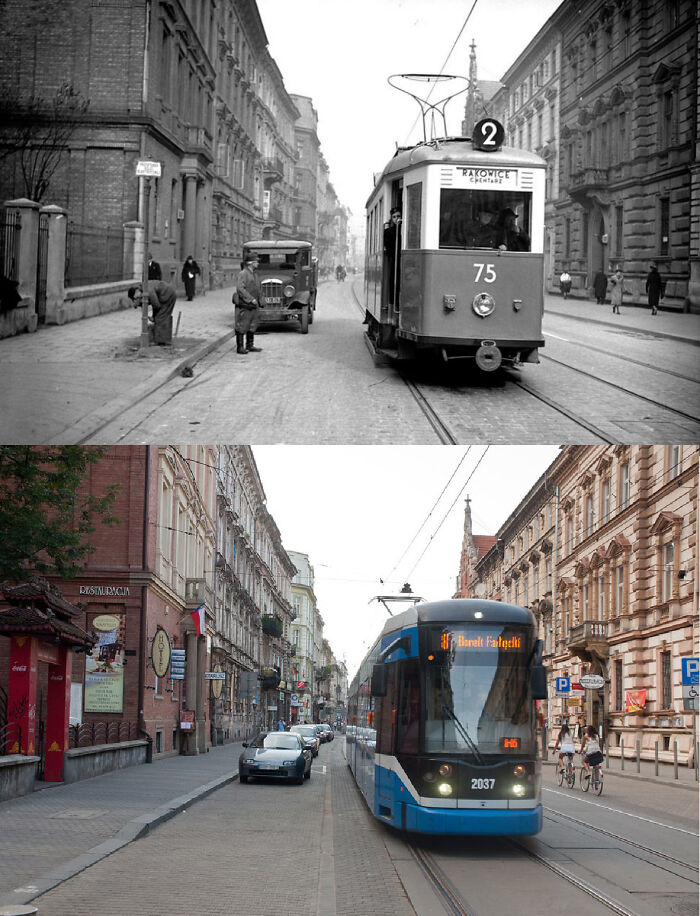 Photo source: Mackelowsky
#20 The World's Oldest Undeground Station, Baker Street! 157 Years Later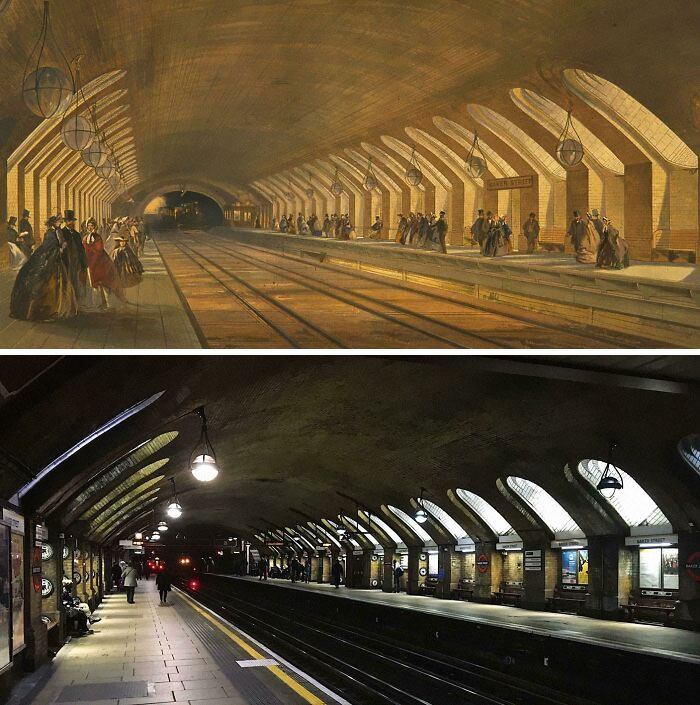 Photo source: jjnfsk
#21 Unfinished Manhattan Bridge In 1908 And Now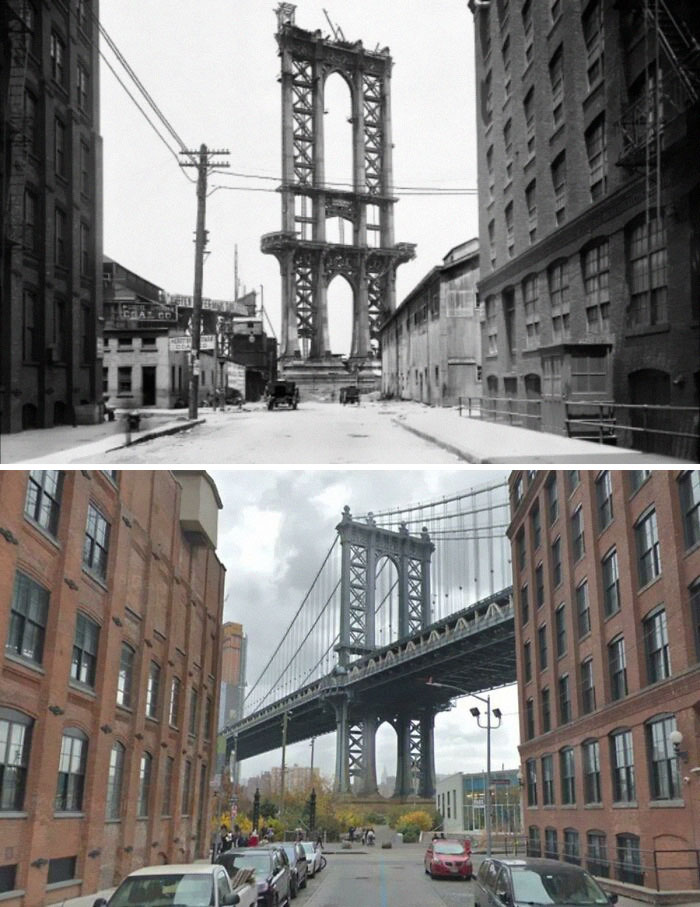 Photo source: reddit.com
#22 Brihadisvara Temple, Thanjavur, India. 1798 Lithograph By Thomas Daniell And 2016. Built Between 1003-1010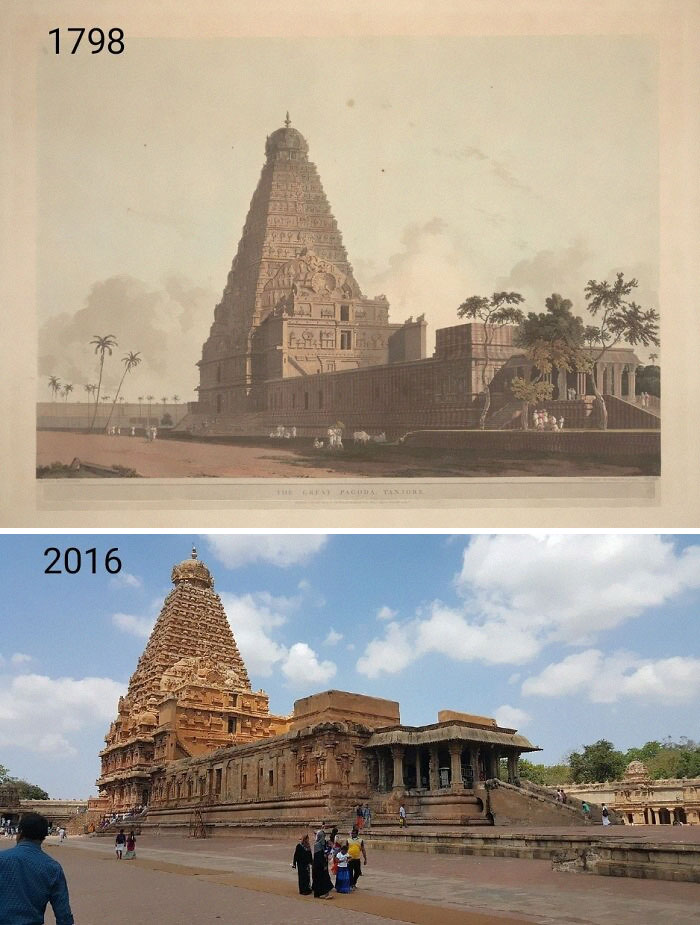 Photo source: 1NbSHXj3
#23 The Royal Mile, Edinburgh, Scotland – C.1847 And Today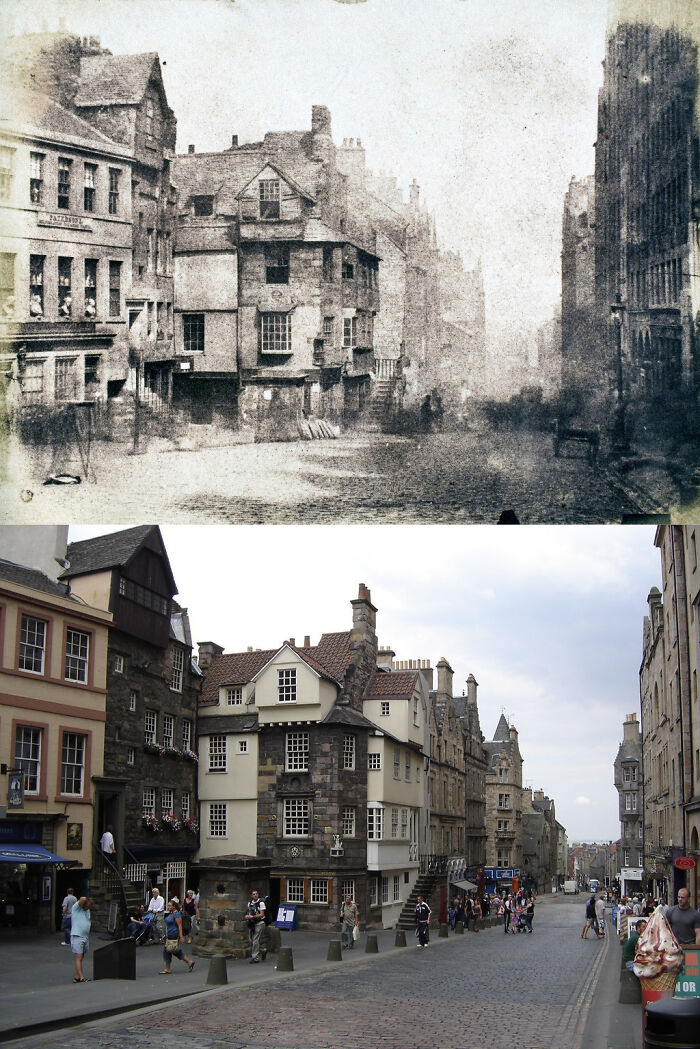 Photo source: Le_Rat_Mort
#24 Buenos Aires, Argentina [1925, 1980, 2002, 2021]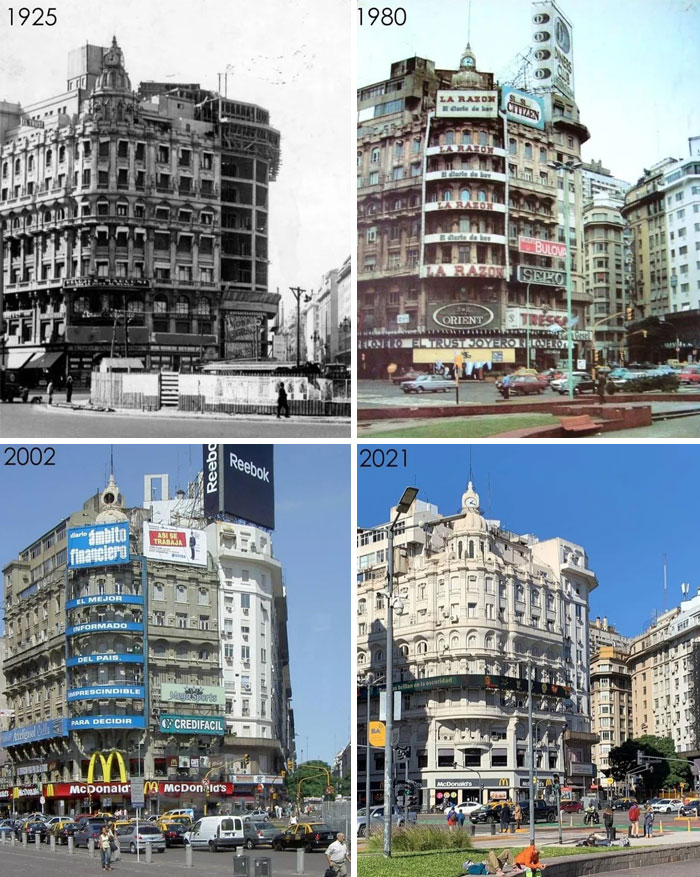 Photo source: patagoniac
#25 Arch Of Constantine In Rome, 1943, And What It Looks Like Today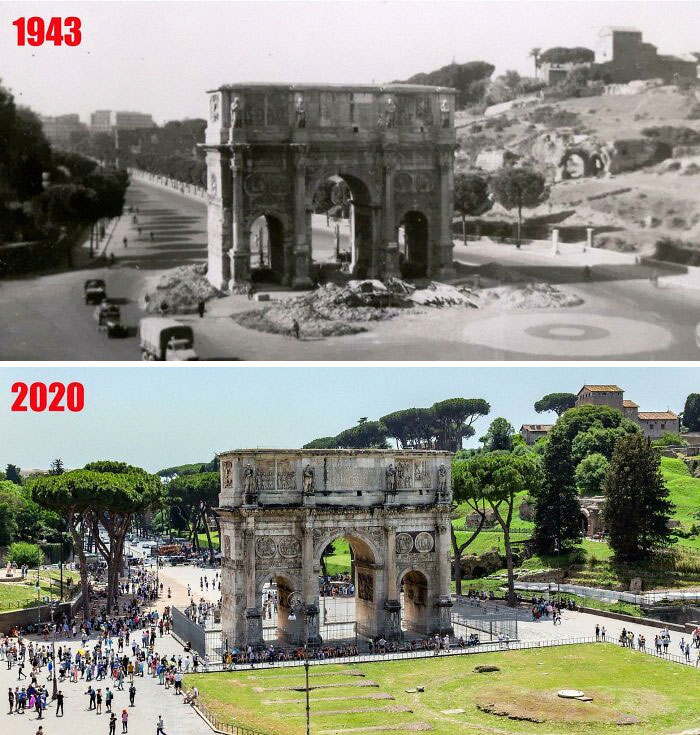 Photo source: PrivateTumbleweed
#26 Stonehenge: 1877 And 2019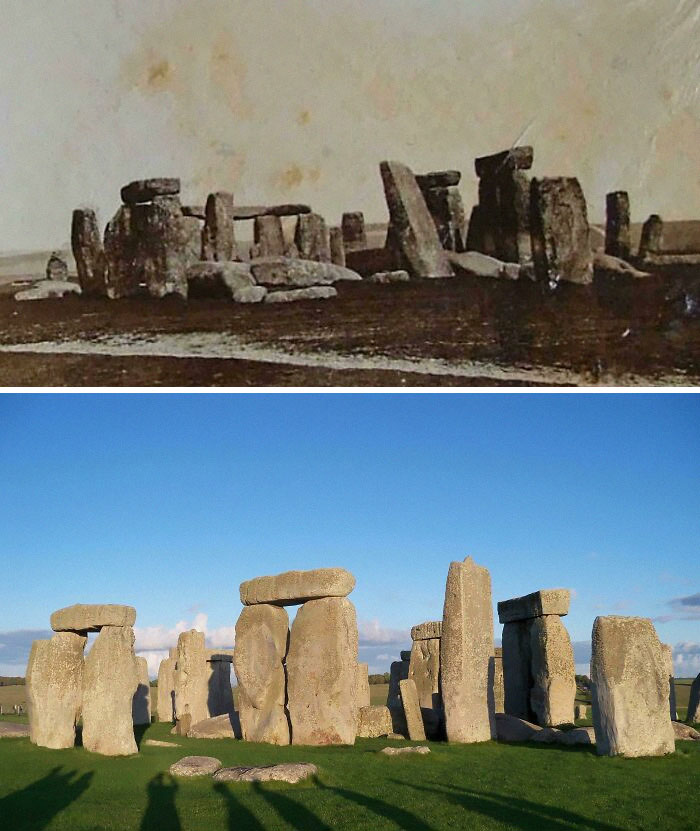 Photo source: ProjectFailure
#27 St Francis Of Assisi Church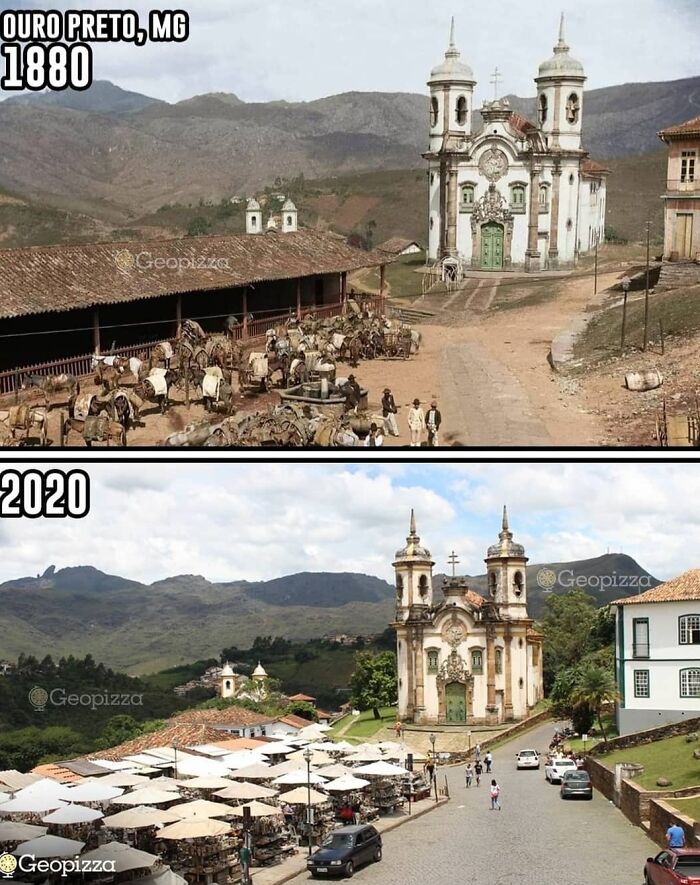 Photo source: englishdemon
#28 Hong Kong's Kowloon Peninsula 1964 – 2016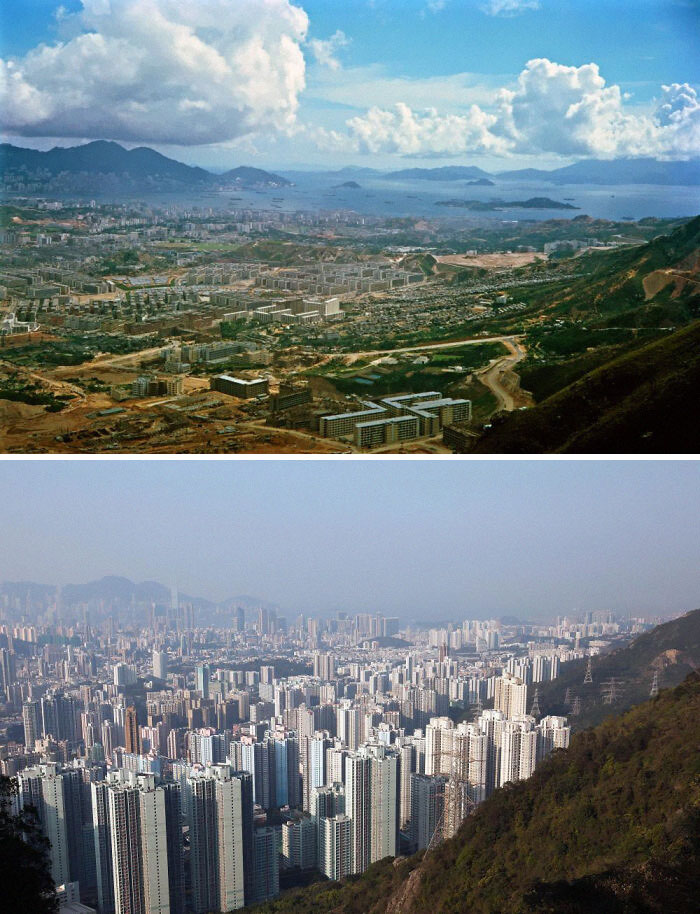 Photo source: Logan-rice88
#29 Trains At Harper's Ferry, Wv In 1947 And 2021. The 1947 Image And The 2021 Image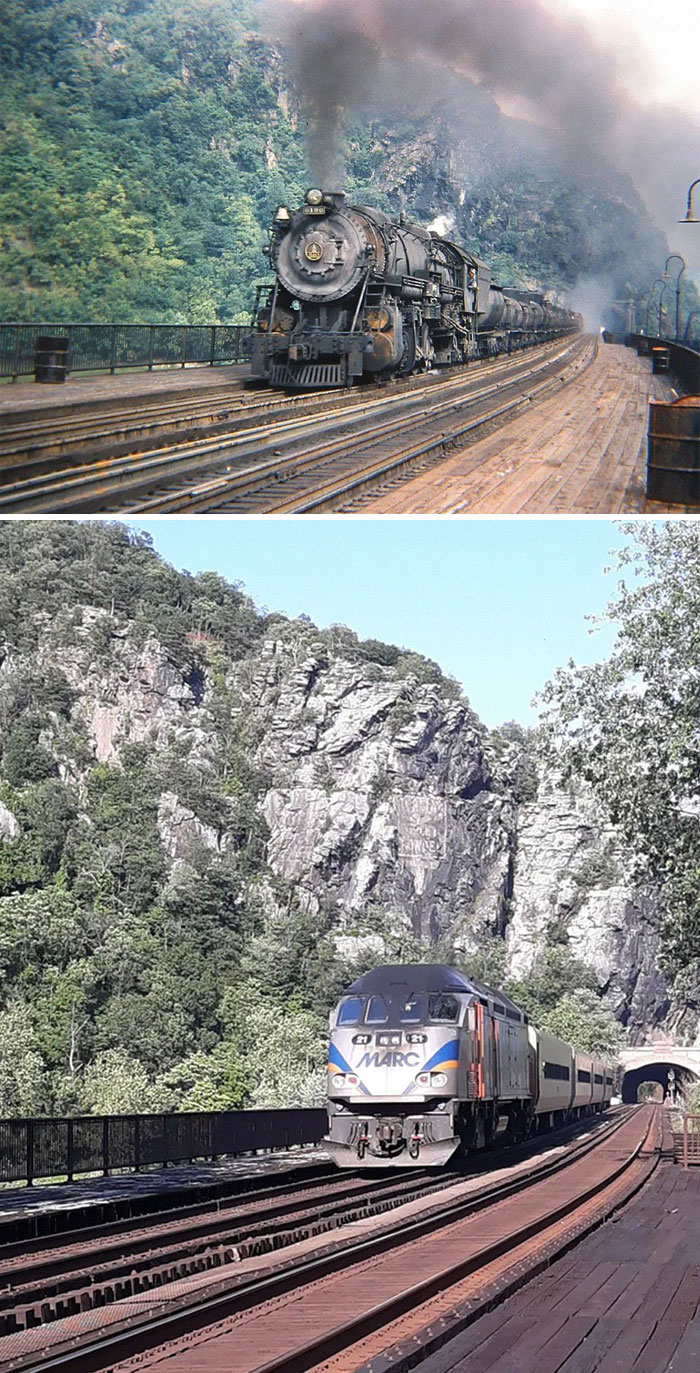 Photo source: AGuyFromMaryland
#30 Mount Rushmore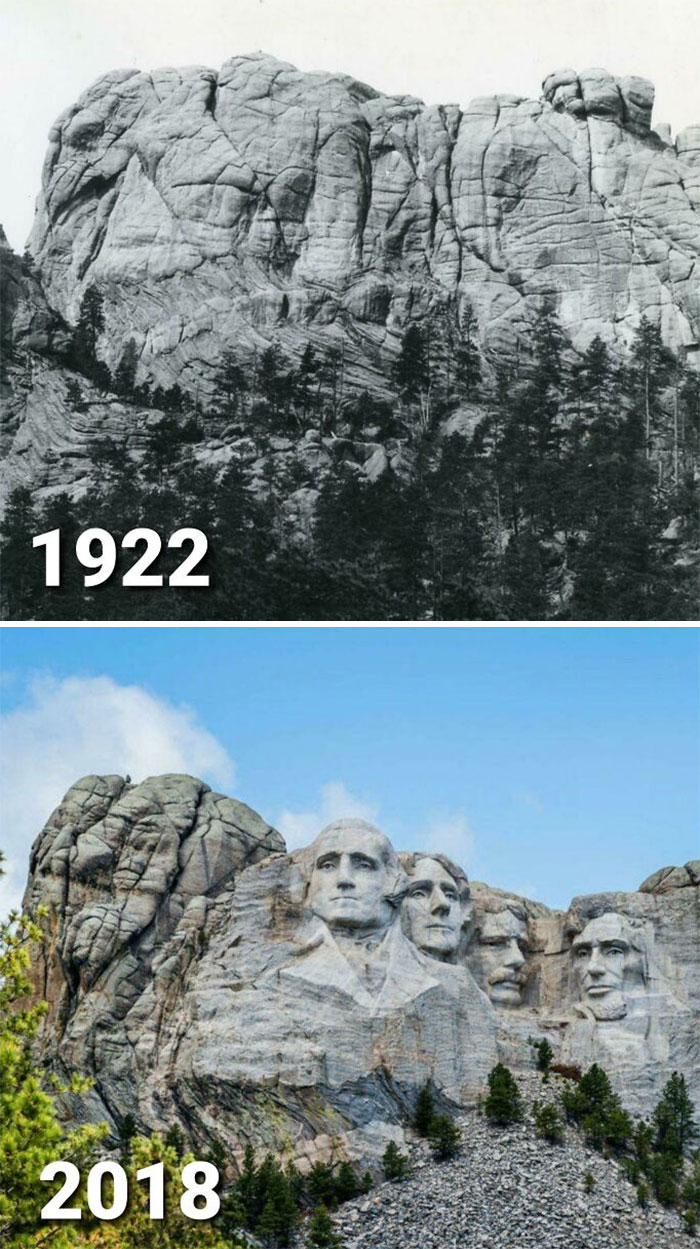 Photo source: sethsta
---
Please check our previous related articles: