Here are the stunning winning photos of the Nature's Best Photography (NBP) International Awards 2023. Nature enthusiasts embark on global journeys to capture the world's stunning beauty and variety through their lenses. They capture awe-inspiring sceneries, captivating wildlife moments, and unexpected views of Earth's majestic mountains and enigmatic ocean depths. The mesmerizing visuals they capture inspire us to connect with, appreciate, and protect the wonders of the natural world.
In tribute to these passionate visual storytellers and the significant influence they've had since the inception of cameras, the concept of Nature's Best Photography was conceived in 1995.
The Grand Prize Winner of this year won by Spanish Photographer Luis Manuel Vilariño for his photo "The Volcano in the Clouds" captured in Geldigadalir Eruption, Reykjanes, Iceland. The Youth Photographer of this year won by German Photographer Meline Ellwanger for his photo "Polar Bear" captured in Churchill, Manitoba, Canada.
Scroll down and inspire yourself. You can check their website for more information.
You can find more info about NBP International Awards:
#1. Grand Prize Winner: "The Volcano in the Clouds, Iceland" by Luis Manuel Vilariño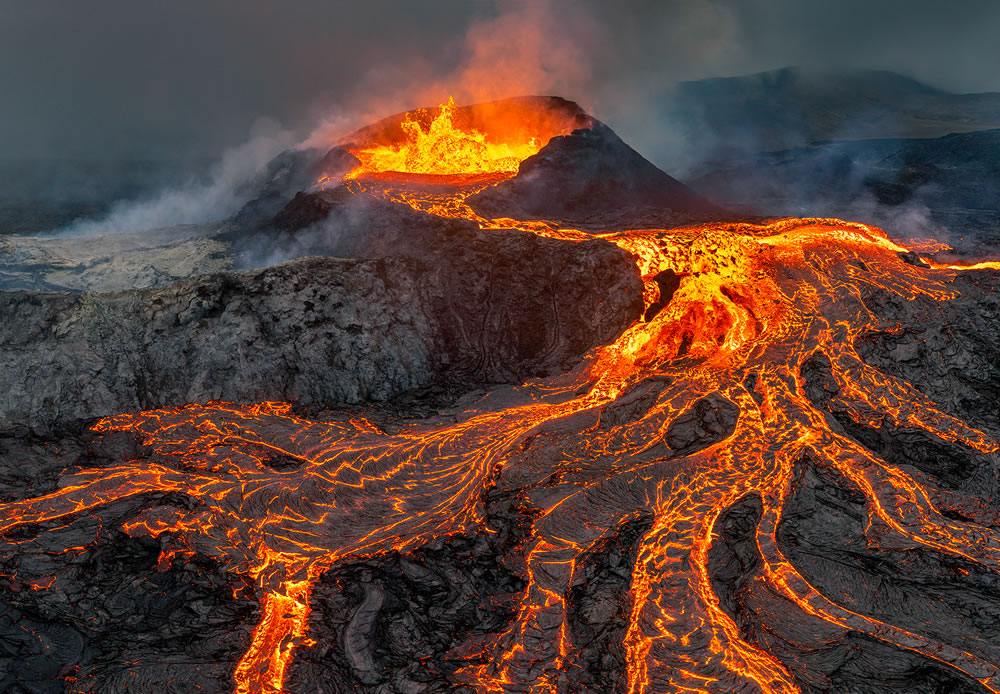 "While a squall covered Reykjanes peninsula, I ascended to the base of Geldigadalir—Iceland's youngest volcano. Magma rising from the mantle formed gigantic bubbles 30 to 50 feet in diameter, which burst when they reached the surface. Lava was emerging with unusual force, overflowing the drainage channel and scattering the incandescent rock like oil on a canvas."
#2. Youth Photographer Of The Year: Polar Bear, Churchill, Manitoba, Canada by Meline Ellwanger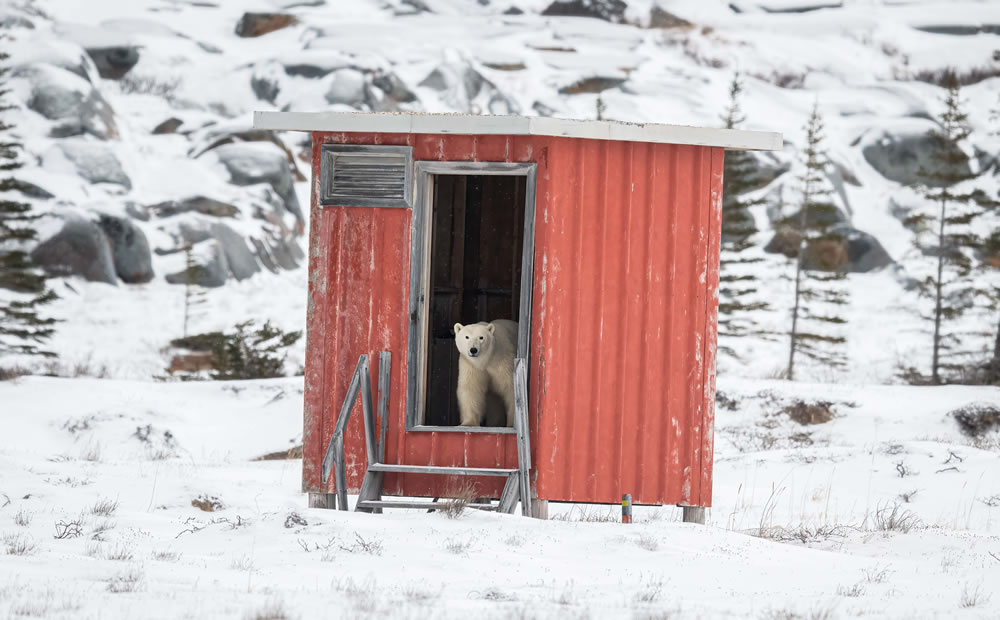 "Sea ice normally starts to form in November when bears will hunt for seals, but this year there was no ice and the bears were waiting patiently. We were following this individual as it came across an empty hut and disappeared inside. When it poked out its head, I got this humorous shot."
#3. Wildlife: Winner – "Three White Rhinoceros, Kenya" by Hector D. Astorga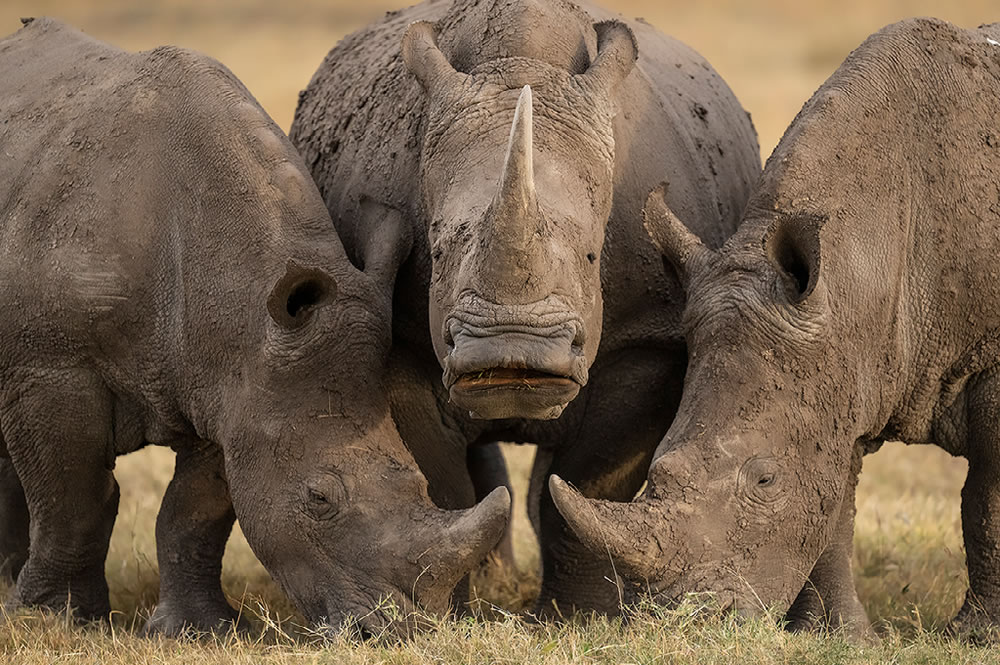 "These three rhinos were butting heads when one suddenly lifted his head and pushed through the center. When they were lined up perfectly, I captured the moment."
#4. Wildlife: Highly Honored – "Roe Deer, Wiltshire, England" by Andy Rouse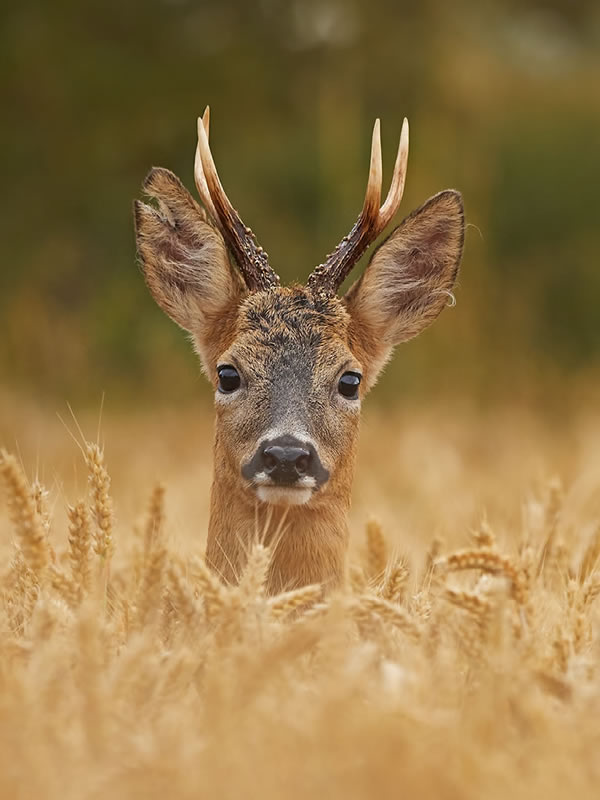 #5. Wildlife: Highly Honored – "Brown Bear and Salmon, Lake Clark National Park, Alaska, USA" by Daniel D'Auria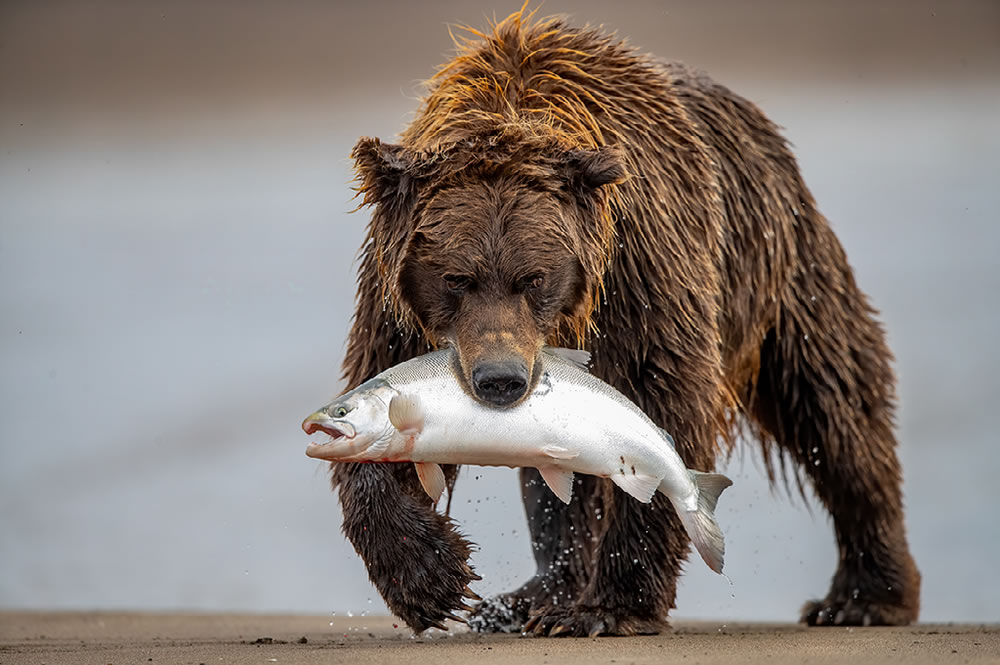 #6. Wildlife: Highly Honored – "Red Fox, Sierra de Cardeñ National Park, Montoro, Spain" by Yonatan Stern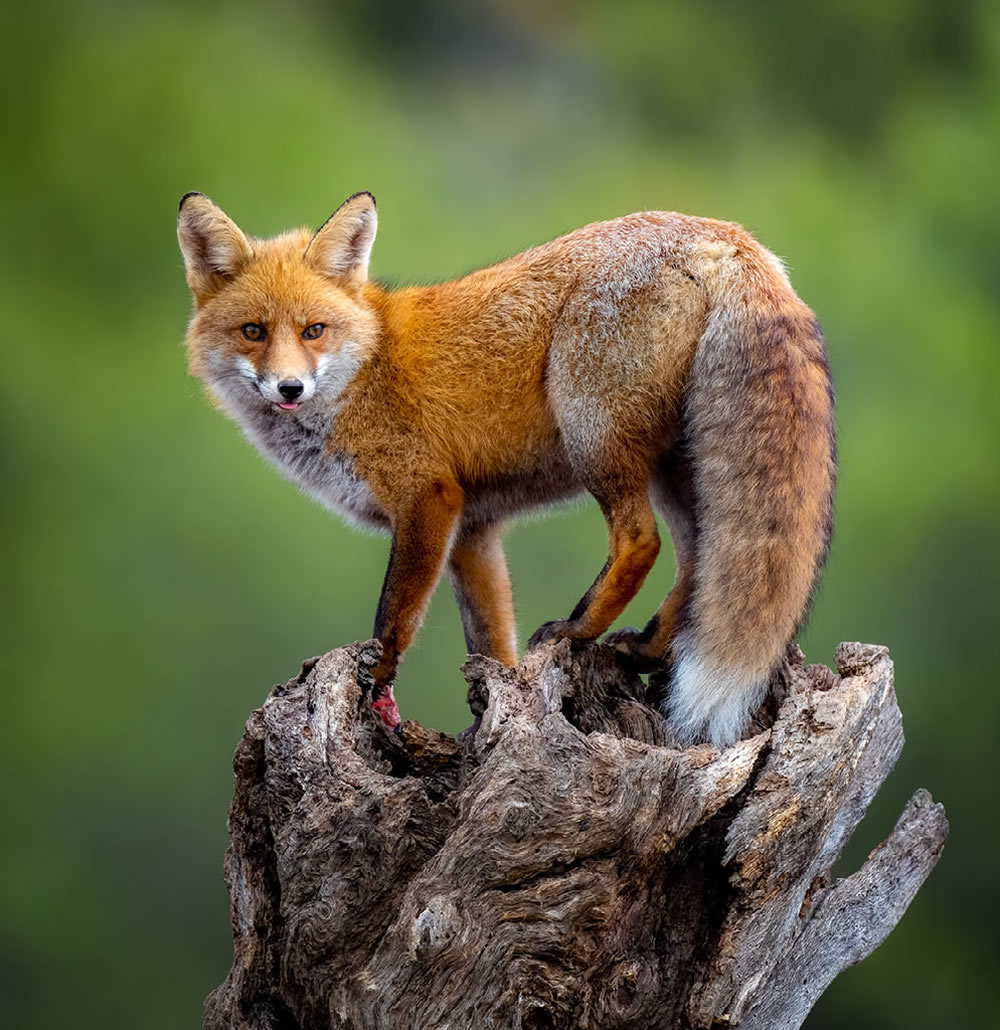 #7. Birds: Winner – "Mute Swans, Derbyshire, UK" by Andy Parkinson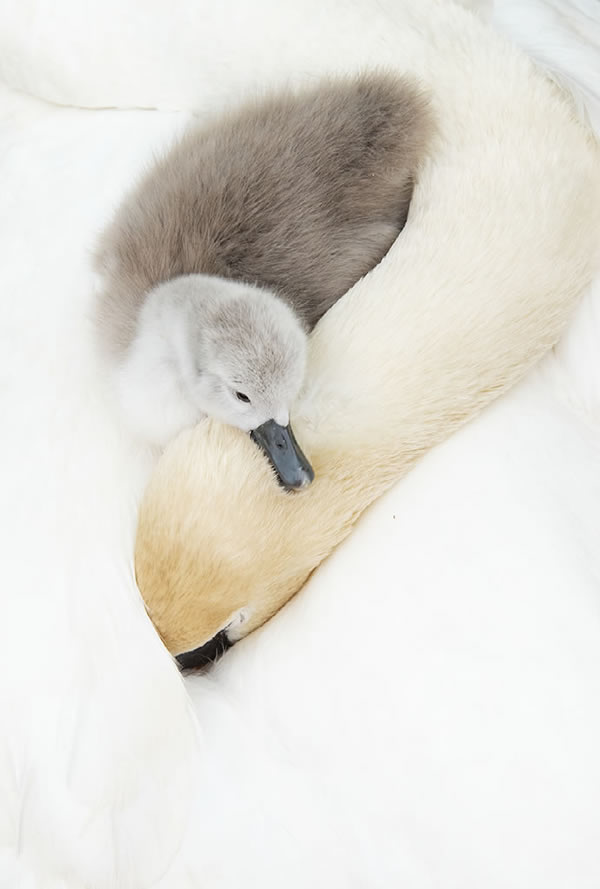 "Observing mute swans near my home, I would visit daily to gain their trust. When cygnets hatched, I was able to work at a unique proximity to capture this touching interaction."
#8. Birds: Highly Honored – "Juvenile Great Gray Owl, Idaho, USA" by Brian Barton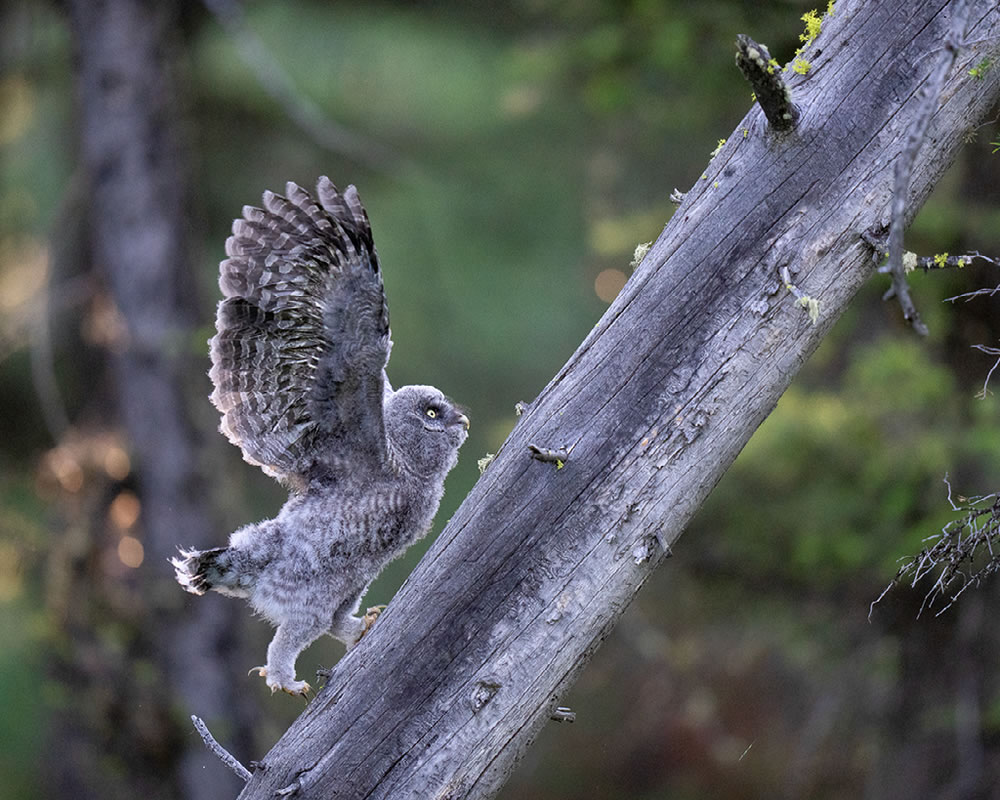 #9. Birds: Highly Honored – "Purple-Crested Turacos, Lower Mpushini Valley Conservancy, South Africa" by Richard Flack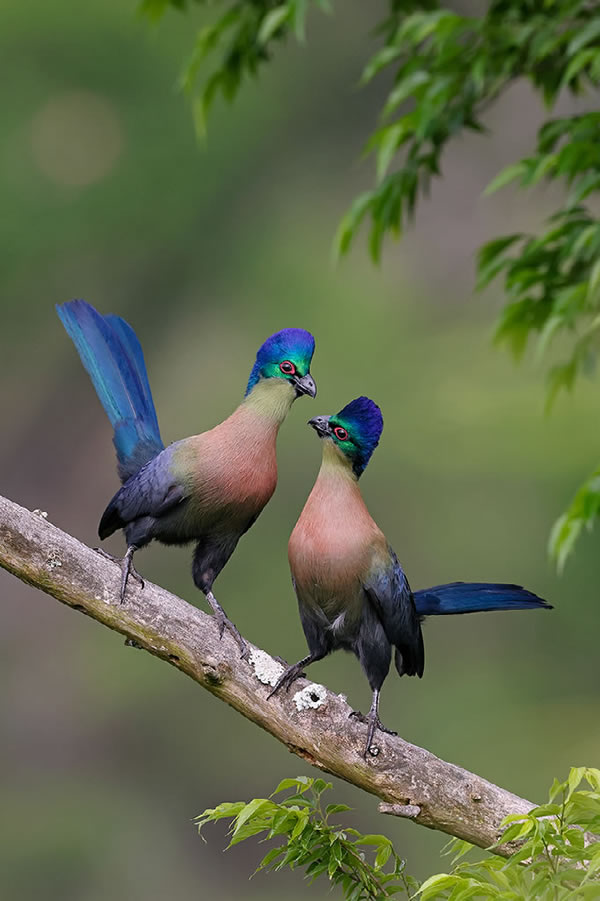 #10. Ocean Views: Winner – "Wave, North Shore, Oahu, Hawai'i, USA" by Danny Sepkowski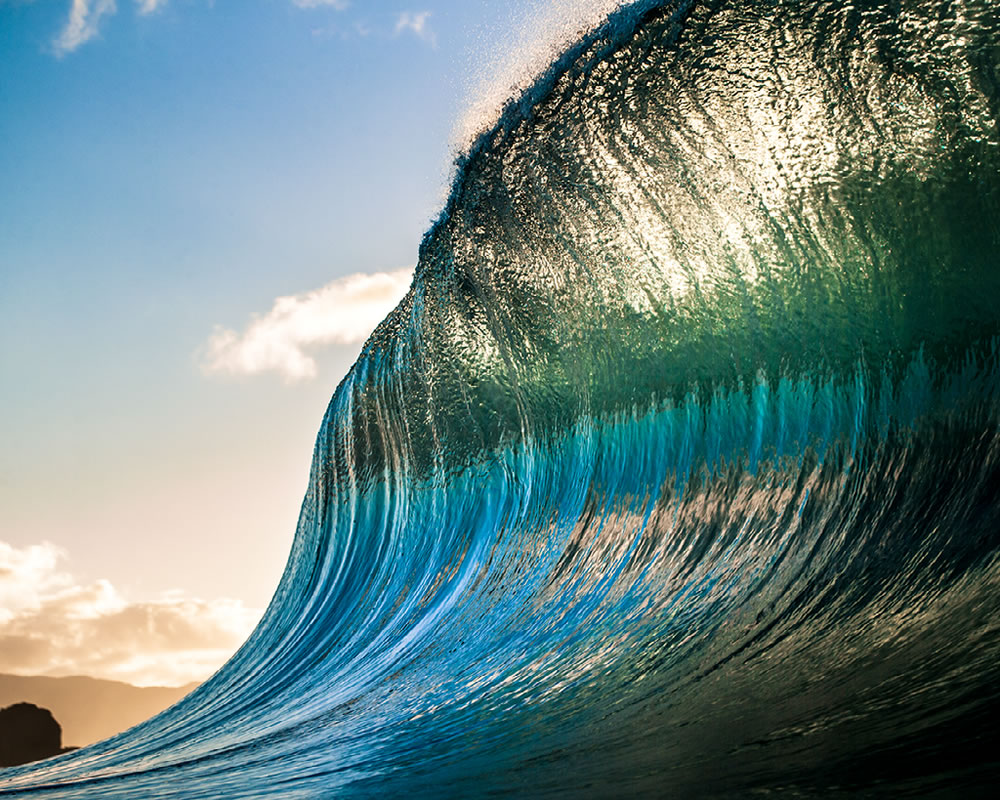 "During the golden hour on The North Shore, I was treading water through the ripping current and trying to make sure my head didn't get pounded by the numerous giant waves coming my way."
#11. Ocean Views: Highly Honored – "Sardine Ball, Magdalena Bay, Baja California, Mexico" by Amos Nachoum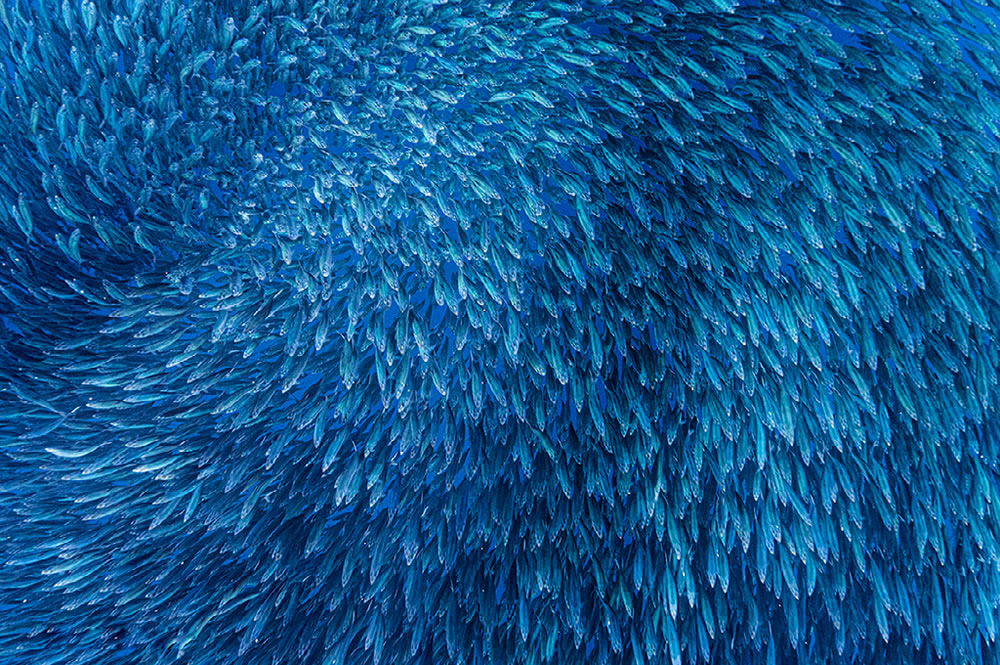 #12. Ocean Views: Highly Honored – "Humpback Whales and Bottlenose Dolphins, Kihei, Hawai'i, USA" by Raja Iliya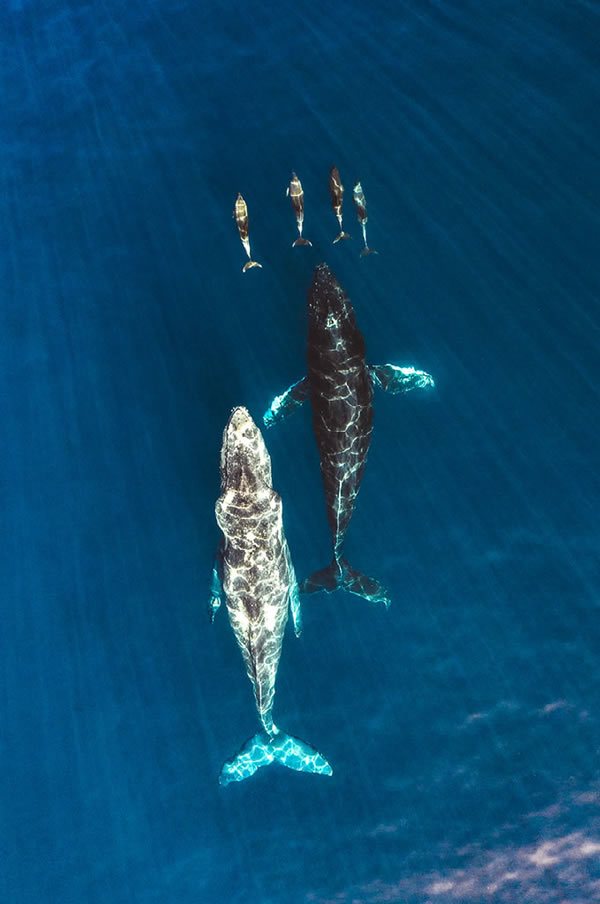 #13. Ocean Views: Highly Honored – "Green Sea Turtle, Tahiti, French Polynesia" by Tobias Friedrich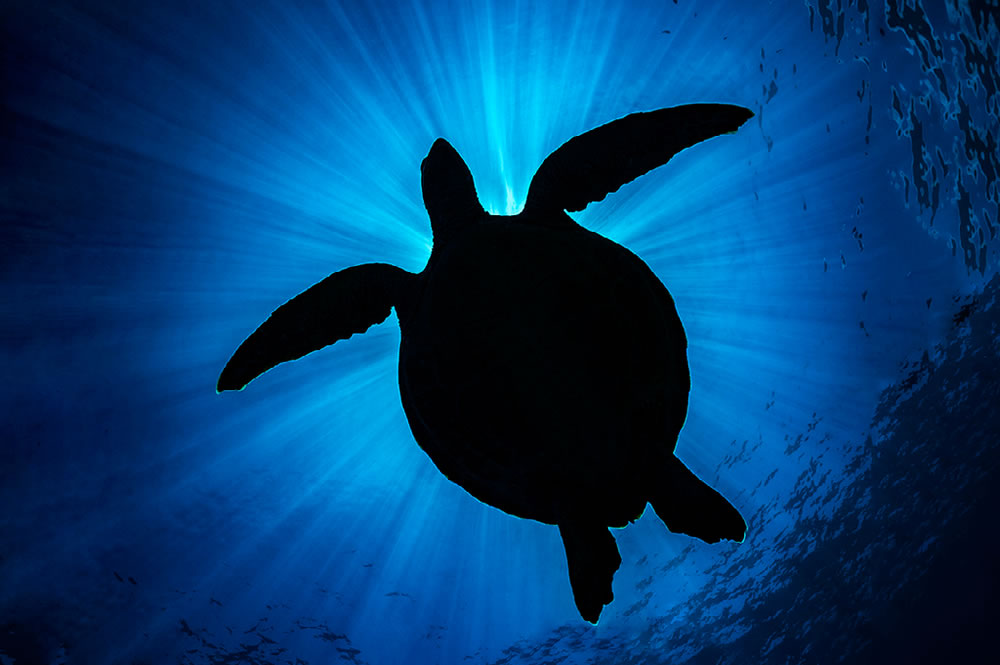 #14. Art In Nature: Winner – "Green Basilisk, Boca Tapada, Costa Rica" by Petr Bambousek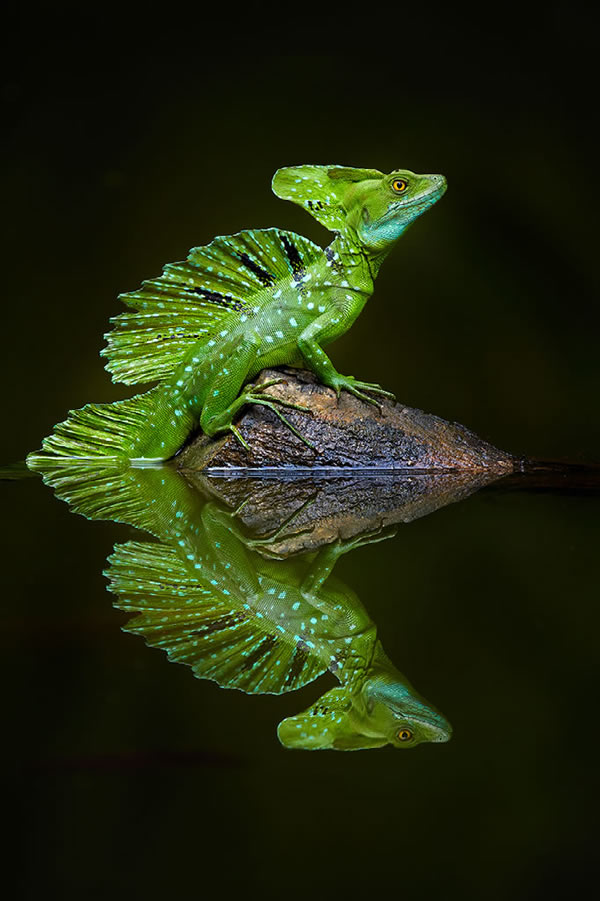 "I traveled to Costa Rica to look for and photograph basilisk lizards where they can be found hiding in the lush vegetation. Finally, I found this male resting on a fallen trunk which was half-submerged in a lagoon. I moved closer to frame his splendor against a dark background without distracting elements in view."
#15. Art In Nature: Highly Honored – "Icicles, Tettegouche State Park, Minnesota, USA" by Dominique Braud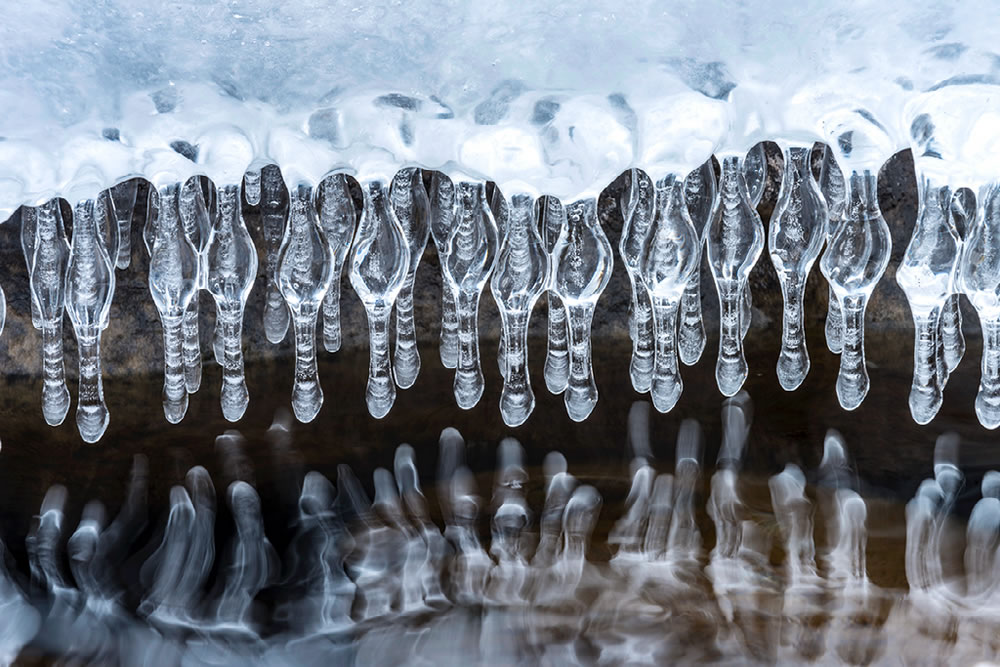 #16. Art In Nature: Highly Honored – "Reef Squid, Near Tulamben, Bali" by Tobias Friedrich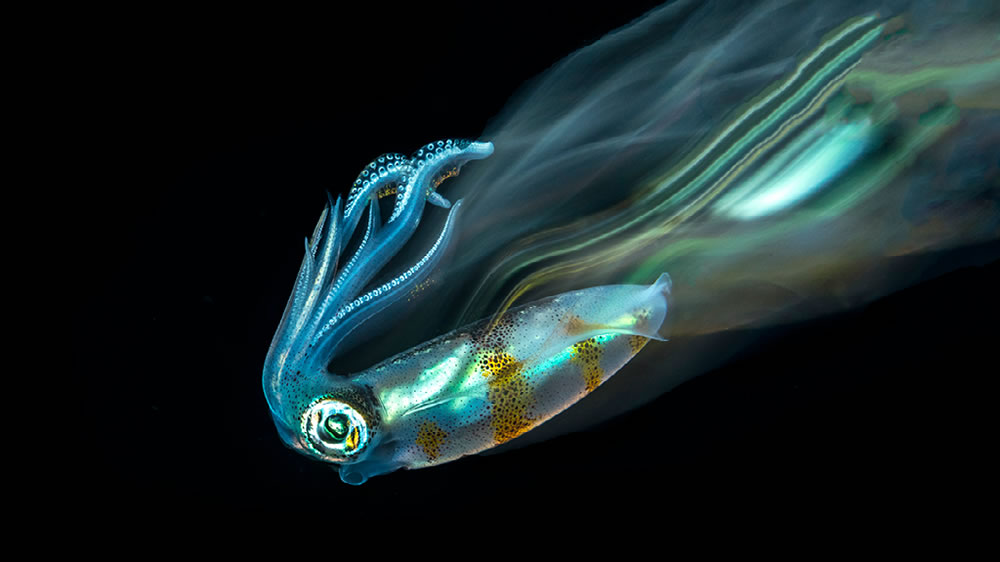 #17. Art In Nature: Highly Honored – "Leopard in Camelthorn Tree, Savuti, Botswana" by Wim van den Heever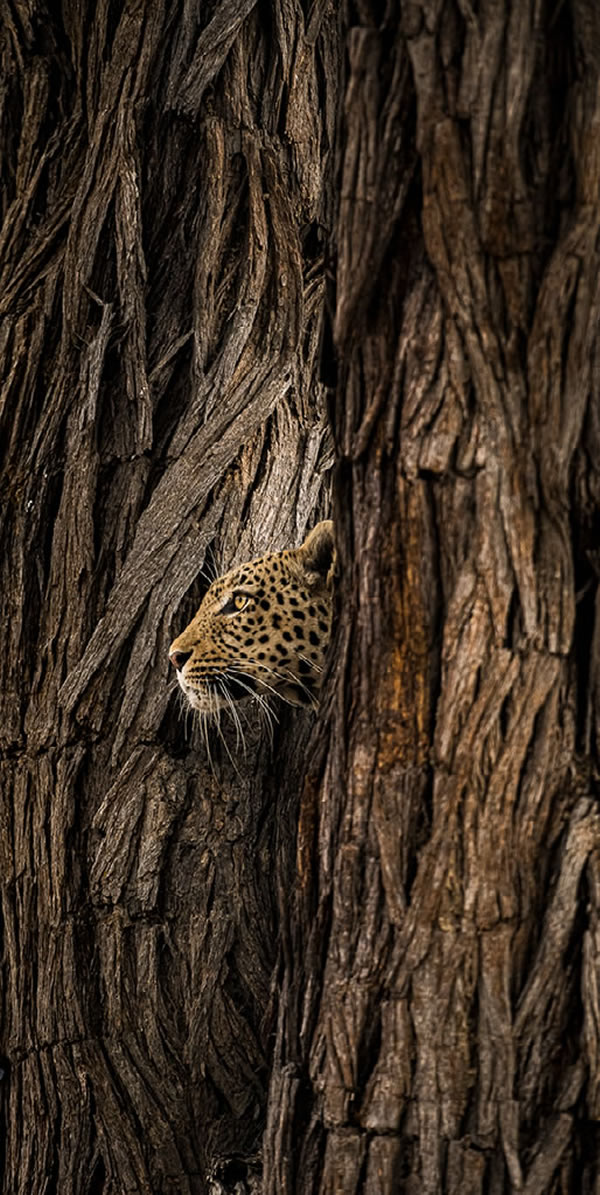 #18. Animal Antics: Winner – "Burrowing Owlet, Salton Sea Desert, California, USA" by Shane Keena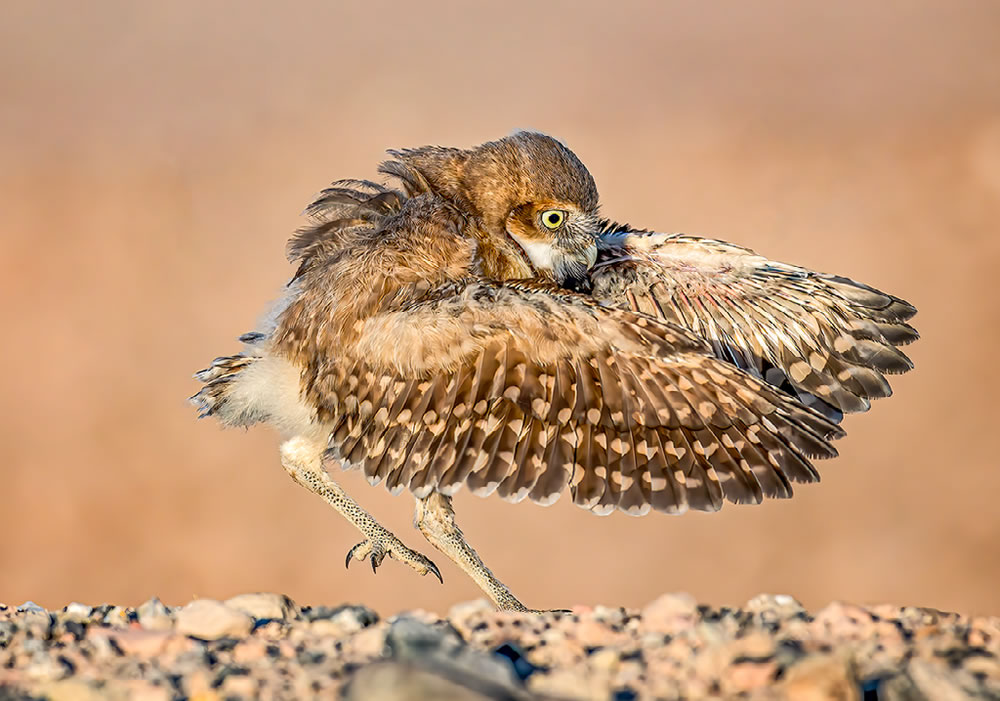 "As the owlets from this particular burrow grew older and bolder, each would venture further away from home, bouncing around and practicing their flight capabilities. I captured this juvenile owlet in a fully extended, yet humorously failed mid-flight attempt."
#19. Animal Antics: Highly Honored – "Alaskan Brown Bears, Katmai National Park and Preserve, Alaska, USA" by Amit Eshel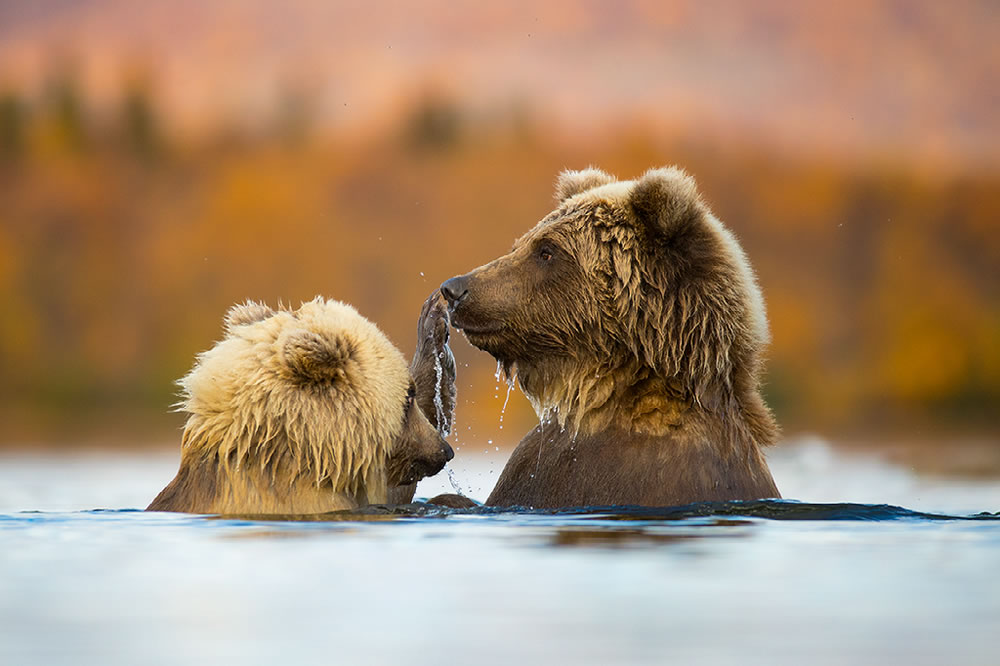 #20. Animal Antics: Highly Honored – "Polar Bear Wave, Barter Island, Beaufort Sea, Alaska, USA" by Jennifer R. Bellon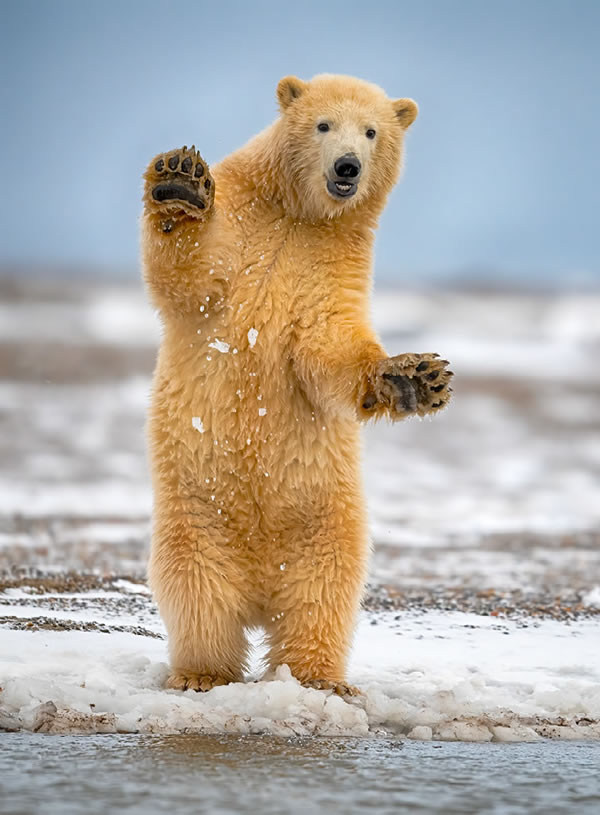 #21. Animal Antics: Highly Honored – "African Savanna Elephant" by Staffan Widstrand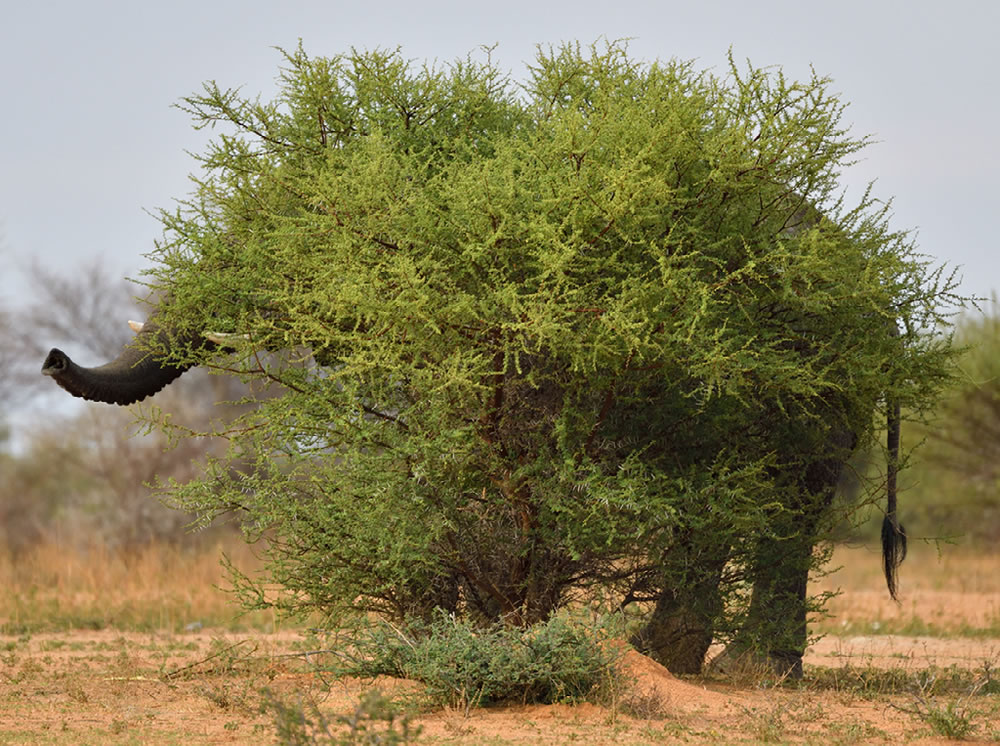 #22. Animal Antics: Highly Honored – "Southern Pale Chanting Goshawk and Giant Ground Gecko" by Willie van Schalkwyk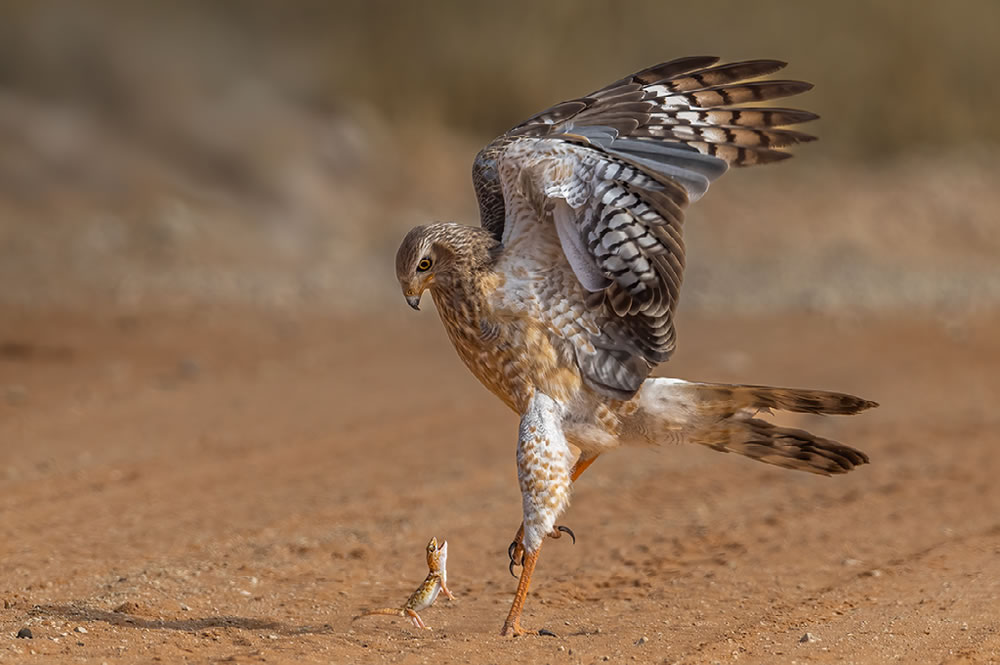 #23. Landscapes: Winner – "Superstition Mountains Sunrise, Sonoran Desert, Arizona, USA" by Peter Coskun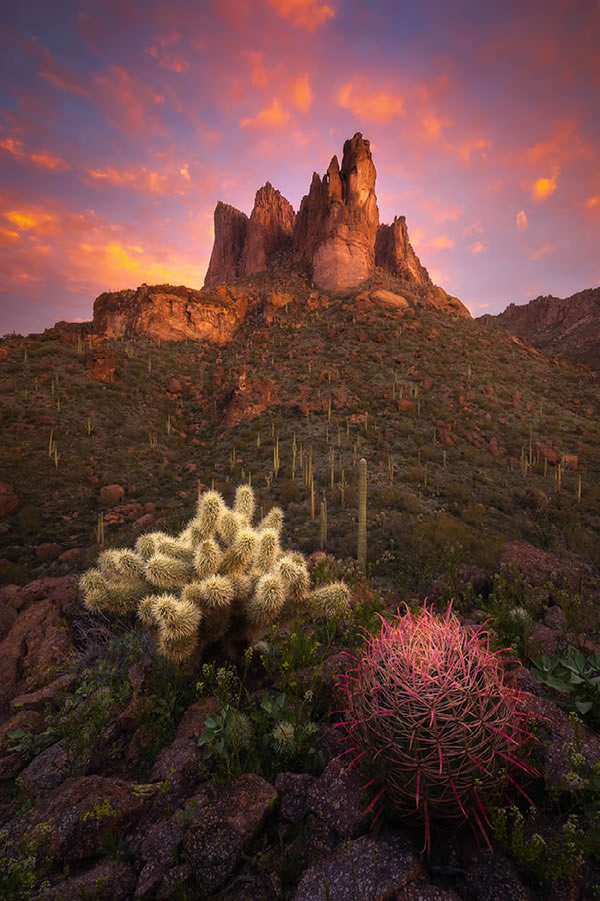 " The warm glow of sunrise created a mosaic of pink and orange over this composition of barrel cactus and teddy bear cholla under my favorite peaks in the Superstition Mountains."
#24. Landscapes: Highly Honored – "Factory Butte, Hanksville, Utah, USA" by Michael Zheng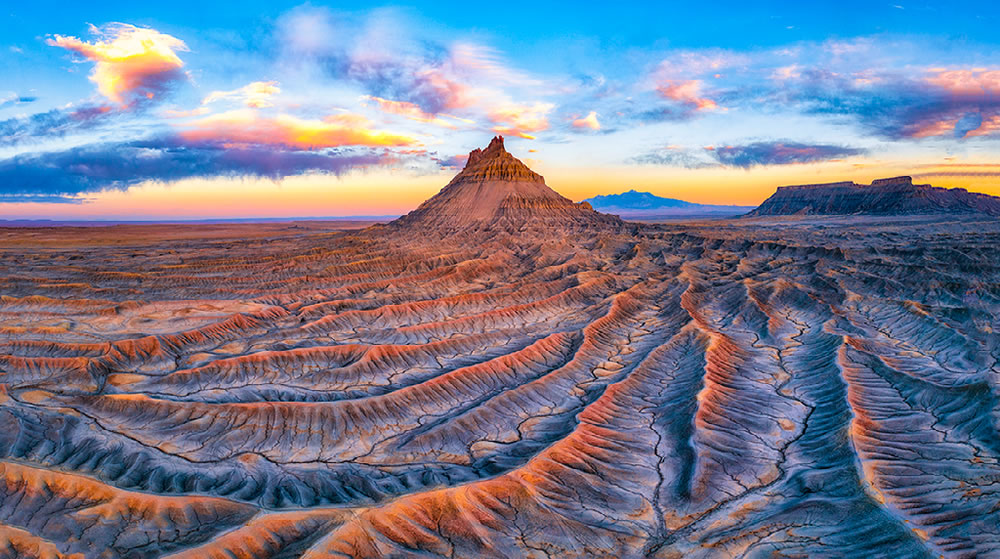 #25. Landscapes: Highly Honored – "Kiangs at Sunset, Qinghai, China" by Shengfu Jiao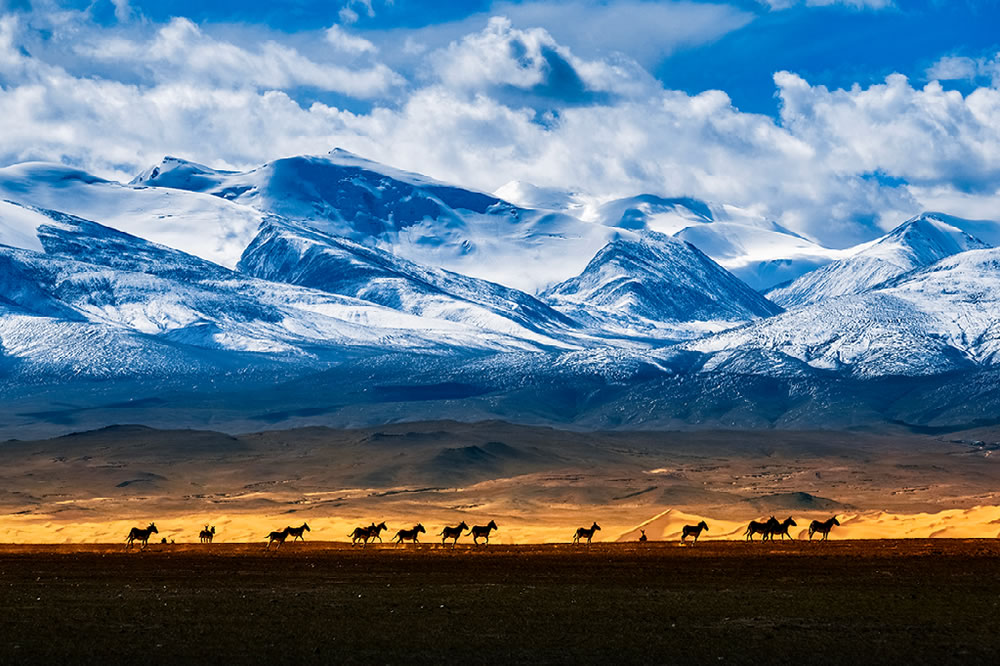 #26. Landscapes: Highly Honored – "Star Trails over Baobab, Pafuri Area, Northern South Africa" by Wim van den Heever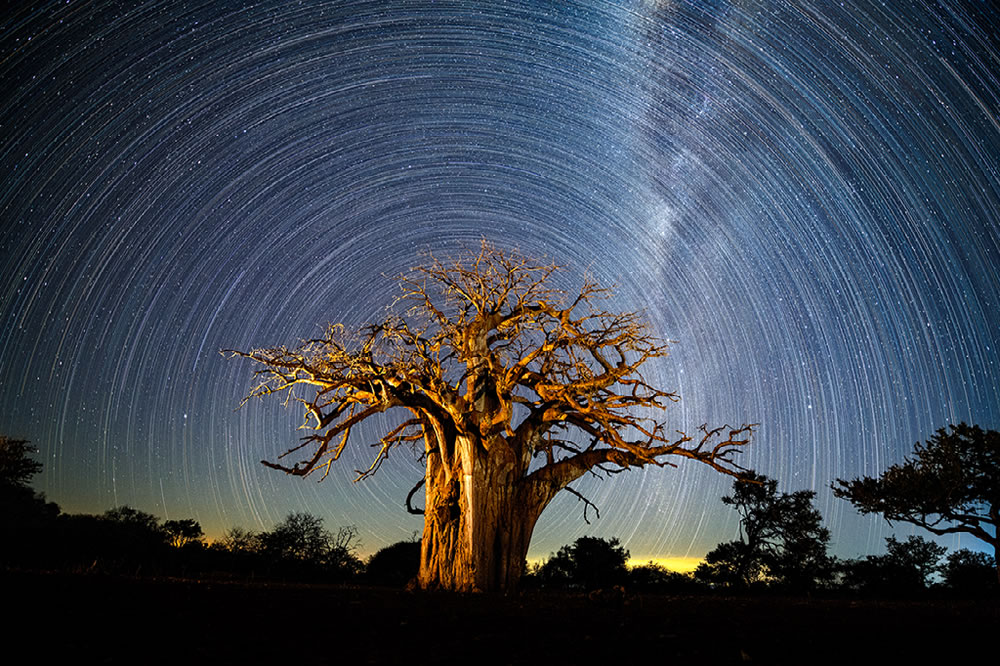 #27. Polar Passion: Winner – "Polar Bear and Cubs, Wapusk National Park, Canada" by Hung Tsui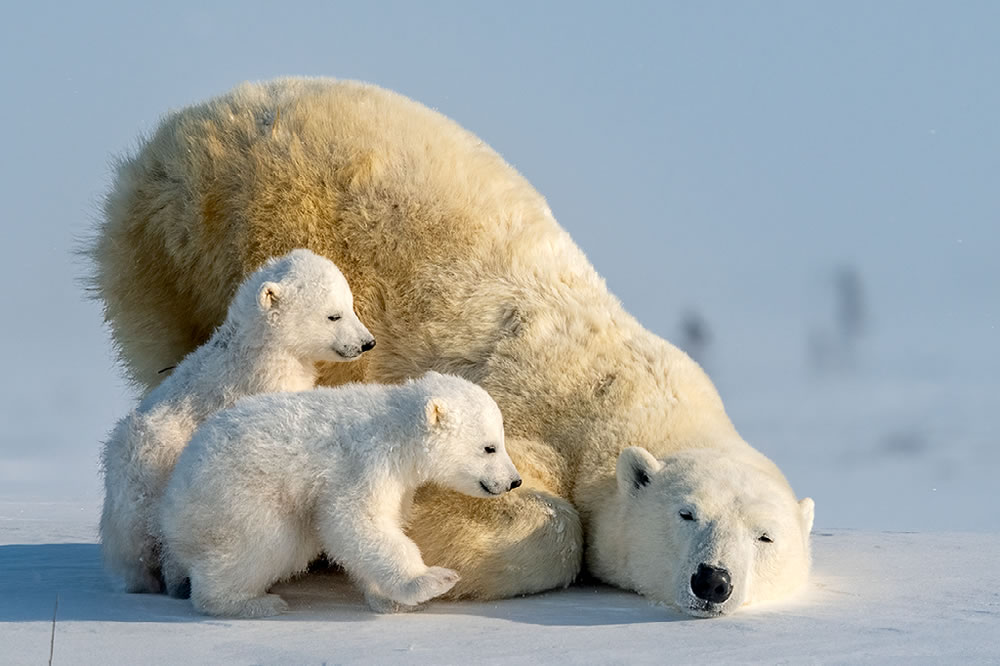 "This polar bear mother stole a moment to rest while her cubs were trying to wake her up to play."
#28. Polar Passion: Highly Honored – "Bald Eagle and Ice Waterfall, Peterson Bay, Alaska, USA" by Clemens Vanderwerf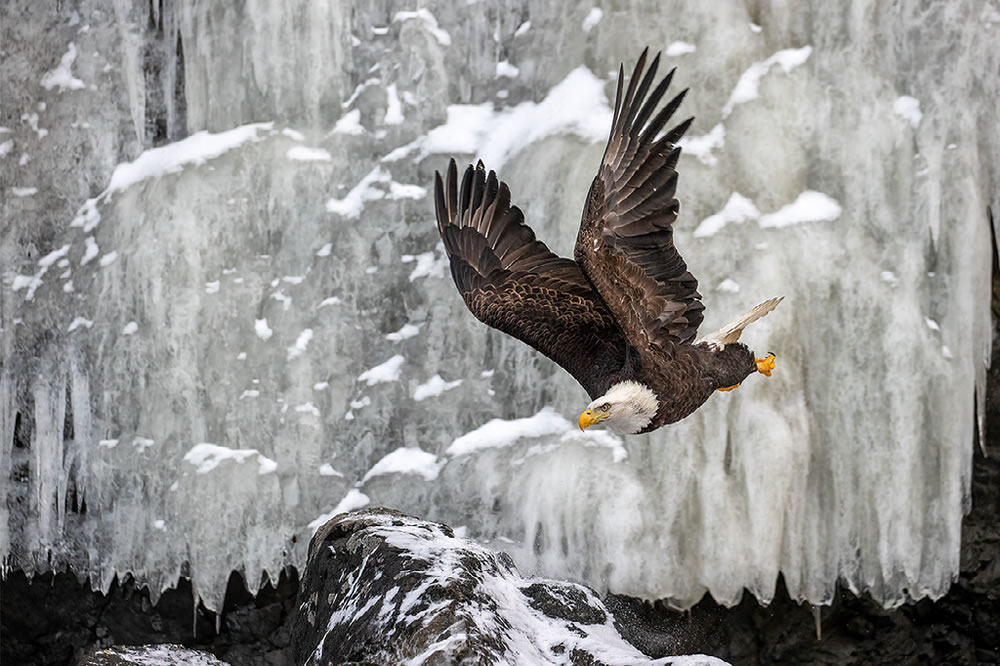 #29. Polar Passion: Highly Honored – "Emperor Penguins in Three Stages, Gould Bay, Antarctica" by Joshua Holko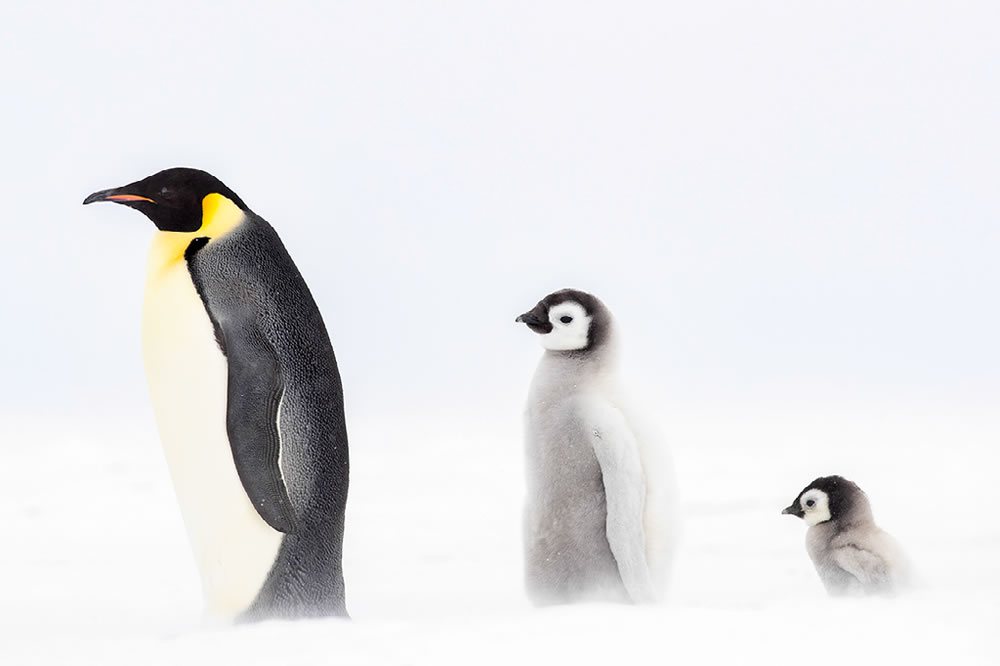 #30. Polar Passion: Highly Honored – "Diamond Beach, Iceland" by Luis Vilariño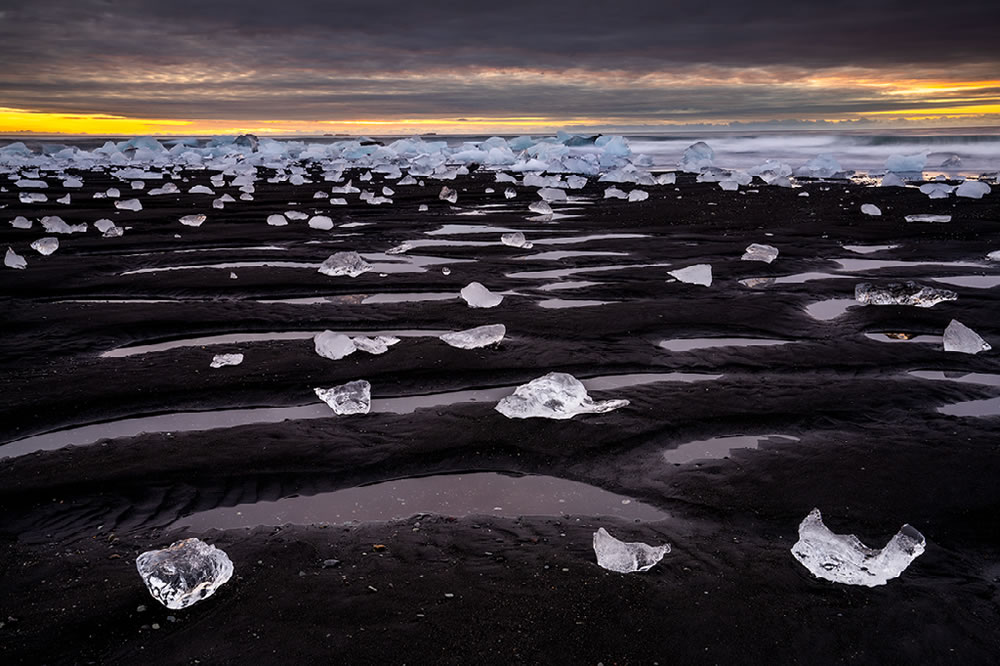 #31. Polar Passion: Highly Honored – "Musk Ox, Dovrefjell–Sunndalsfjella National Park, Norway" by Victor Soares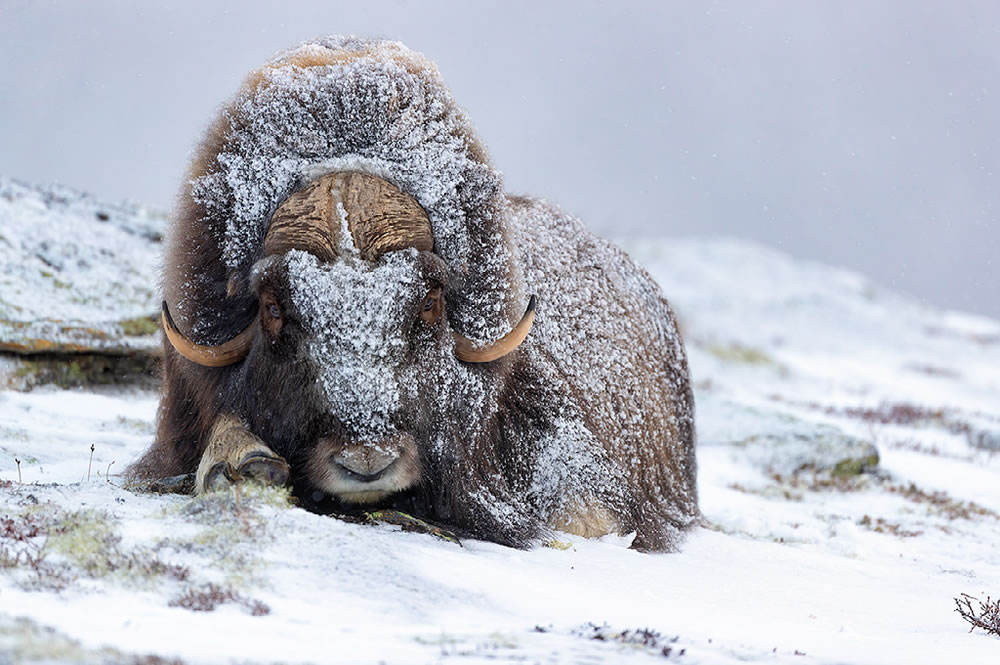 #32. Outdoor Adventure: Winner – "On Edge, Vatnajökull, Southern Iceland" by Virgil Reglioni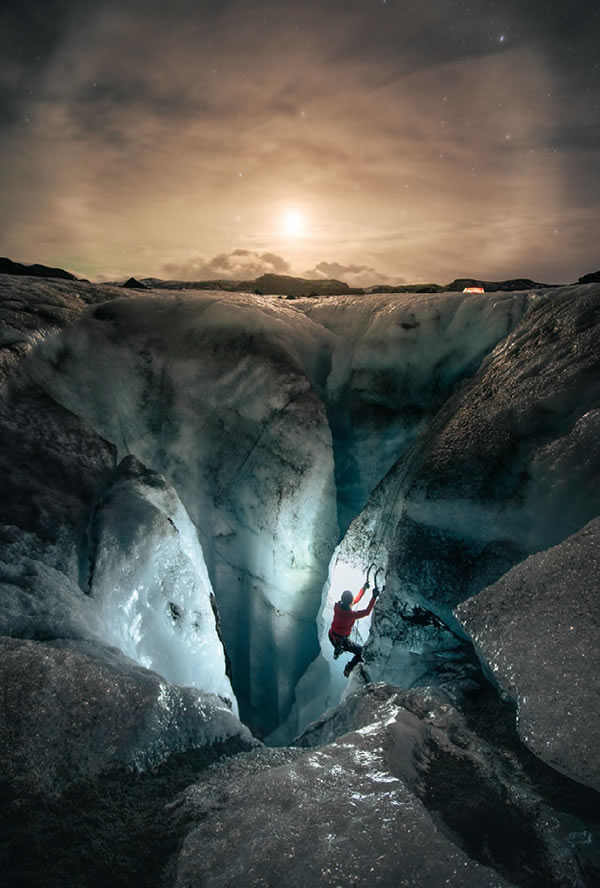 "The goal of our adventure was to drop into the glacier just before the dark of night. We found a hole, or 'moulin,' about 40 meters deep. Here, climber Helgi Ragnar Jensson is coming up around midnight under the most epic conditions with a rising full moon and halo."
#33. Outdoor Adventure: Highly Honored – "Shooting the Gap, Stephens Gap Cave, Jackson County, Alabama, USA" by David Morring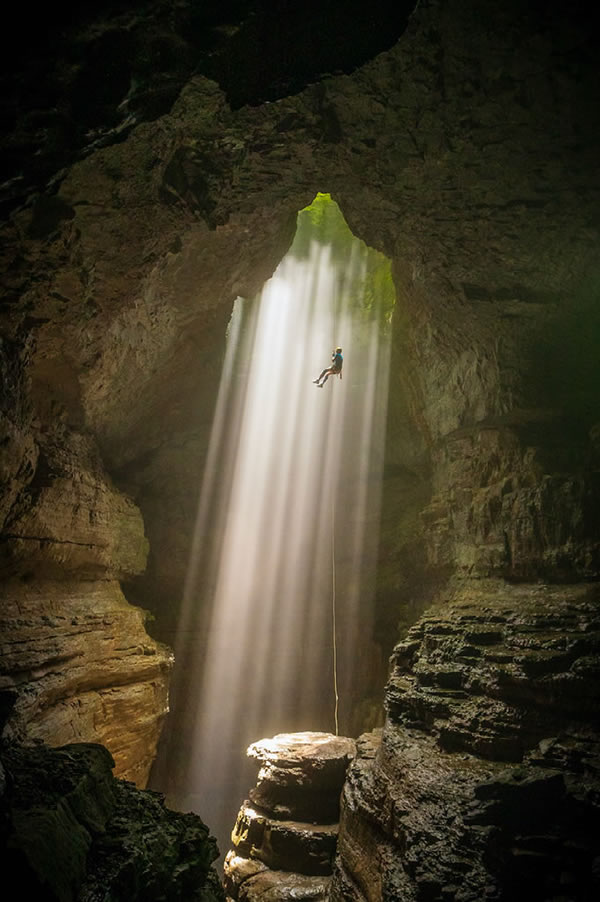 #34. Outdoor Adventure: Highly Honored – "Snorkeling with Sperm Whales, East Coast, Sri Lanka" by Paul Goldstein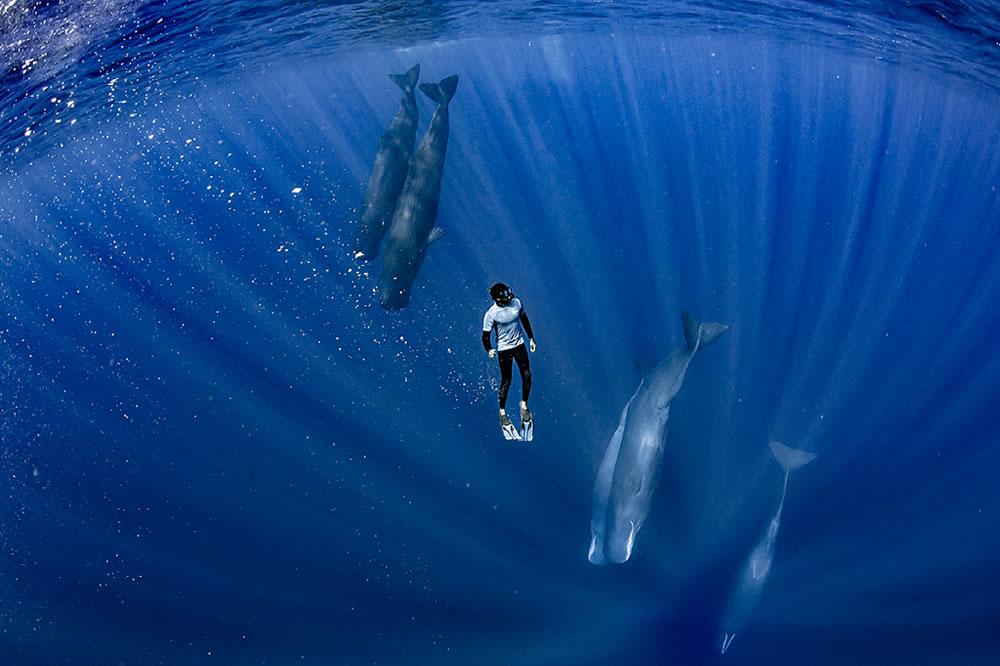 #35. Outdoor Adventure: Highly Honored – "Surfer, Pipeline, Oahu, Hawai'i, USA" by Danny Sepkowski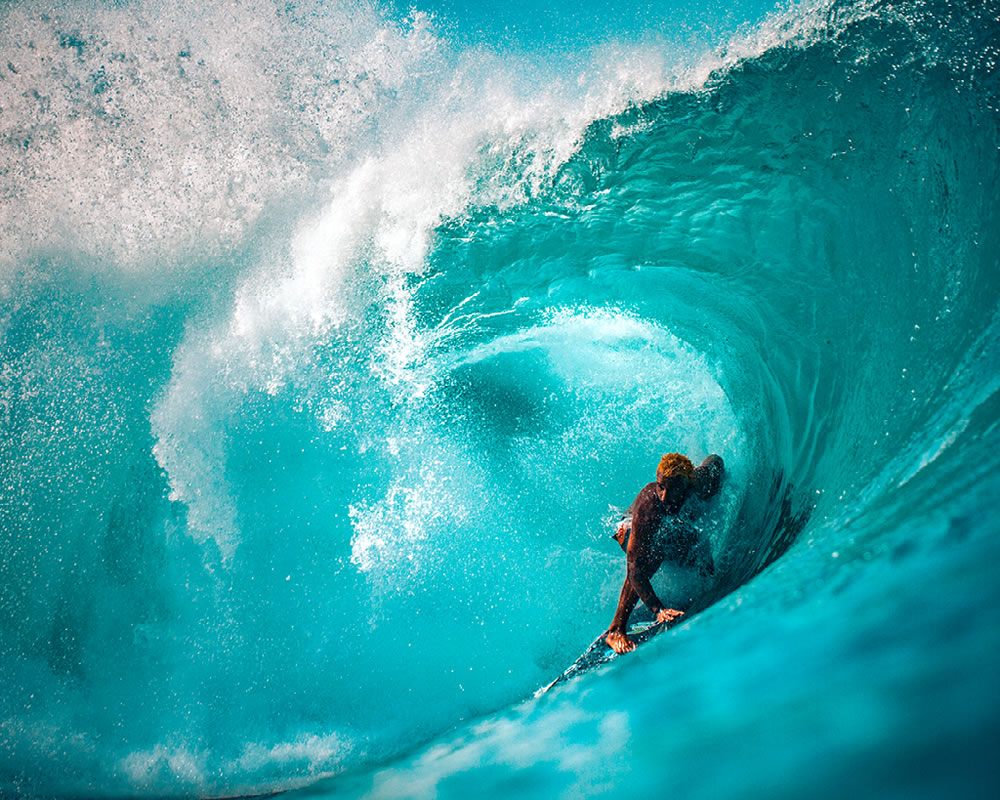 #36. Conservation Story: Winner – "Iberian Lynx, IUCN Redlist Status: Endangered, Castile-La Mancha, Spain" by Amit Eshel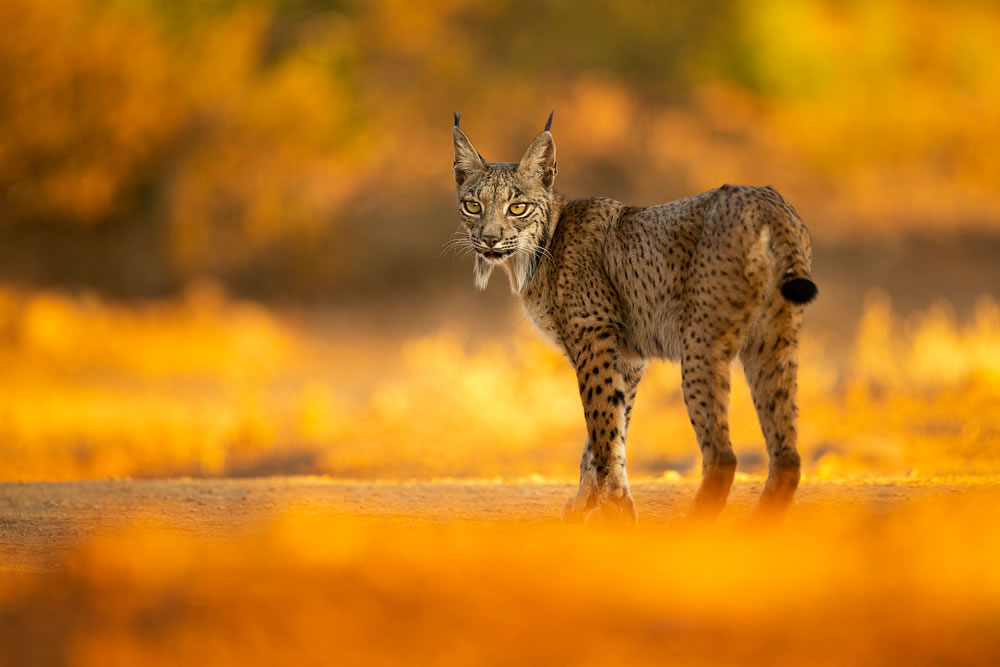 "The early morning sun painted everything gold, making it look as if this young Iberian lynx was surrounded by fire! The rare wild cat species is recovering from the brink of extinction through the joint efforts of Spanish national and regional administrations, several NGOs, and the European Union."
#37. Conservation Story: Highly Honored – "Project Puffin, Eastern Egg Rock, Maine, USA" by Derrick Z. Jackson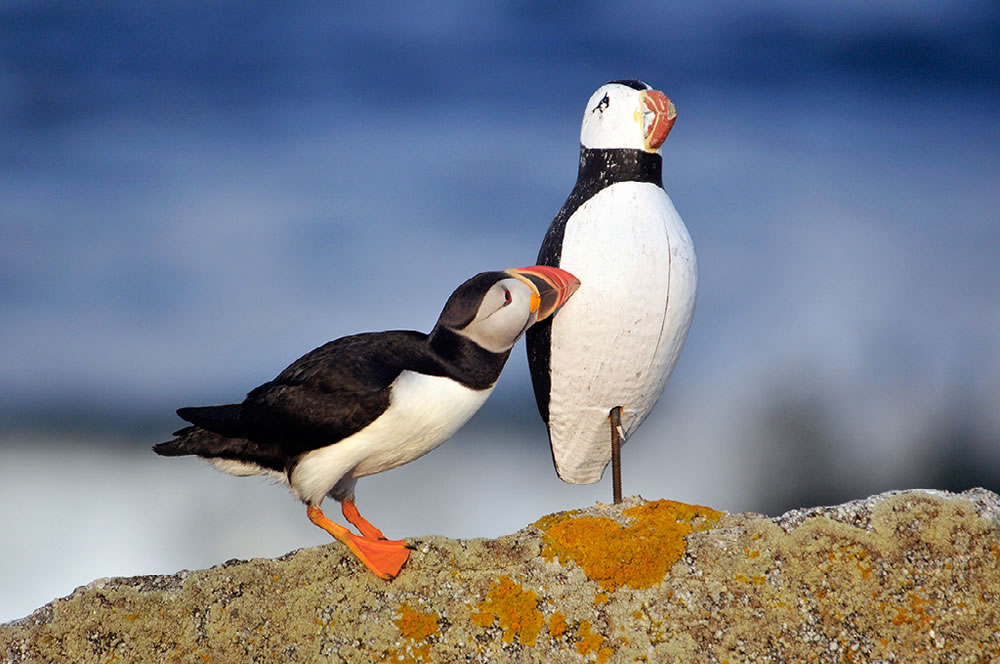 "In 1973, biologist Stephen Kress founded 'Project Puffin' to re-establish a colony in Maine. Fifty years later, chick translocation and techniques of social attraction with decoys, mirrors, and playing taped bird calls have been used in more than 750 seabird restoration projects."
#38. Conservation Story: Highly Honored – "Ice Bears, Yukon, Canada" by Peter Mather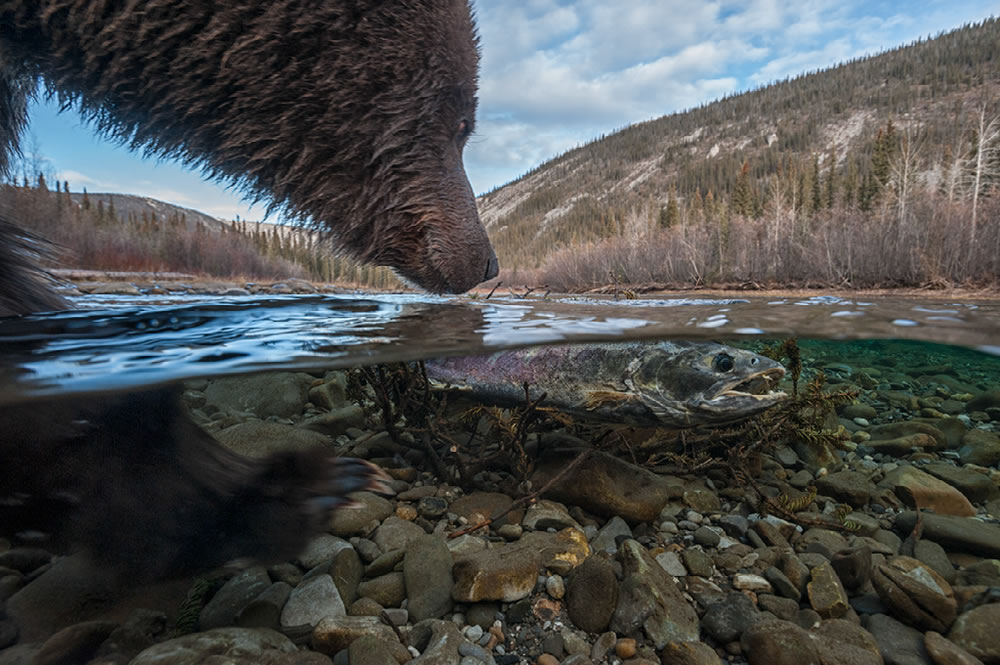 "When bears of the Yukon delay their hibernation to fish in temperatures in the – 20°s, the water freezes on the bears' fur creating hundreds of icicles that dangle from their coats. When they walk, they sound like chandeliers swaying in the wind. Winter has been arriving later each year and the salmon are dying and disappearing from the Klukshu River."
#39. Youth: Highly Honored – "Spotted Owlets, Hubli, Karnataka, India" by Anirudh Kamakeri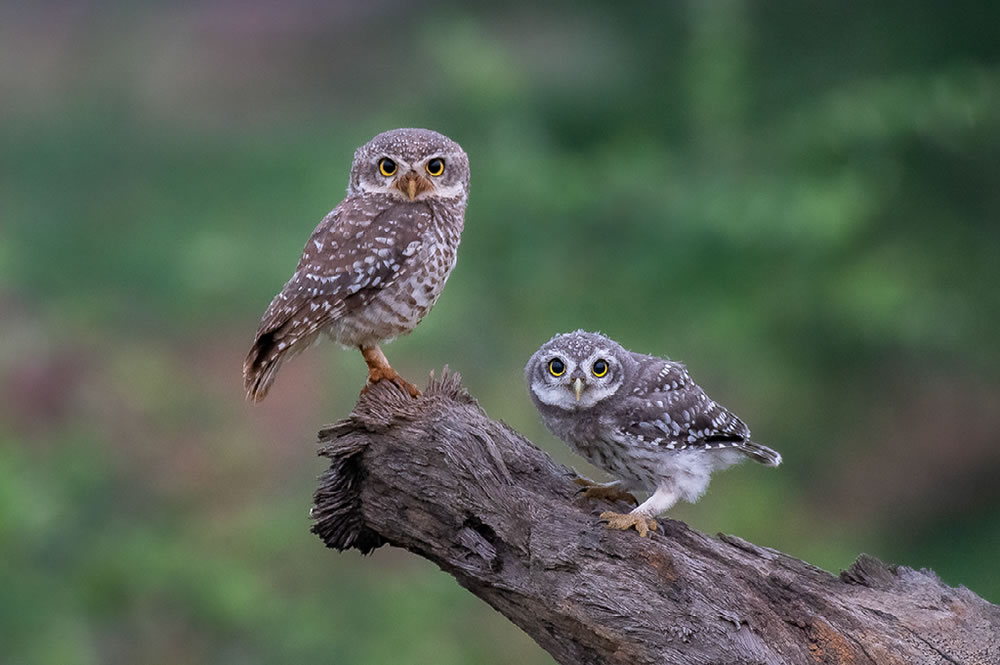 #40. Youth: Highly Honored – "Weaver Ants, Home Garden, Dalupotha, Negombo, Sri Lanka" by Sudith Rodrigo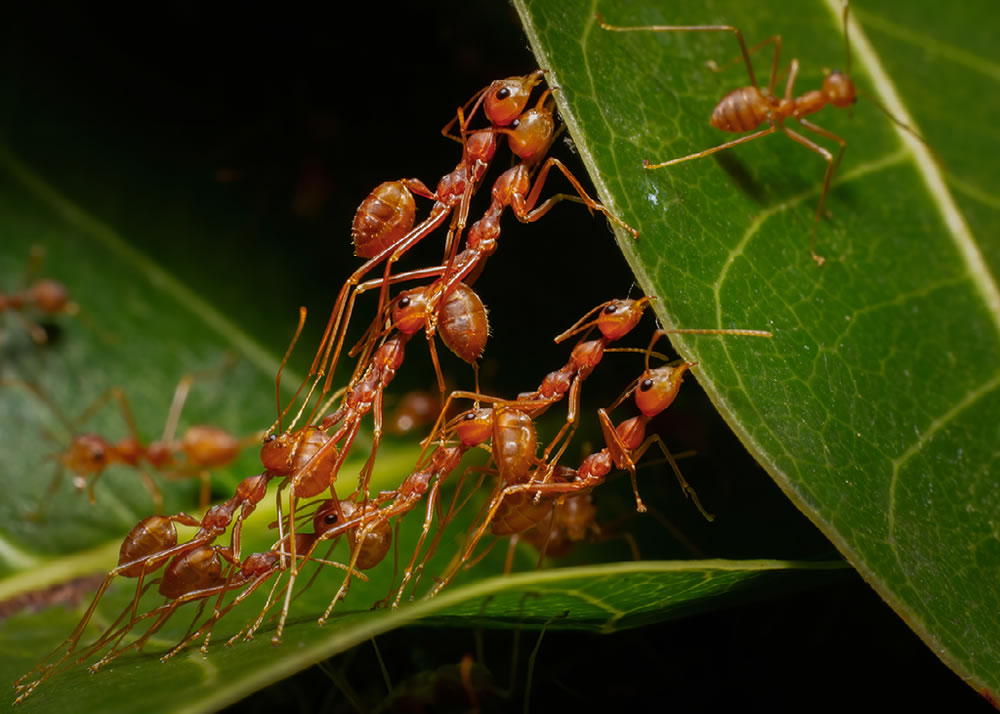 ---
Related Articles: